Inspired by the father of modern science Galileo Galilei, SMEG's new generation of ovens GALILEO was created to meet the demands of modern-day cooks while representing Italian excellence in design, innovation and culinary art.
The GALILEO range of ovens represents a technological breakthrough in home cooking, offering a redesigned heating system and sophisticated algorithms that simplify the cooking process while increasing efficiency. With three distinct cooking modes – traditional oven, steam and microwave - the GALILEO range optimises performance and provides unparalleled results. Integration of these technologies allows for the consolidation of three appliances into a single unit, creating much-needed kitchen space.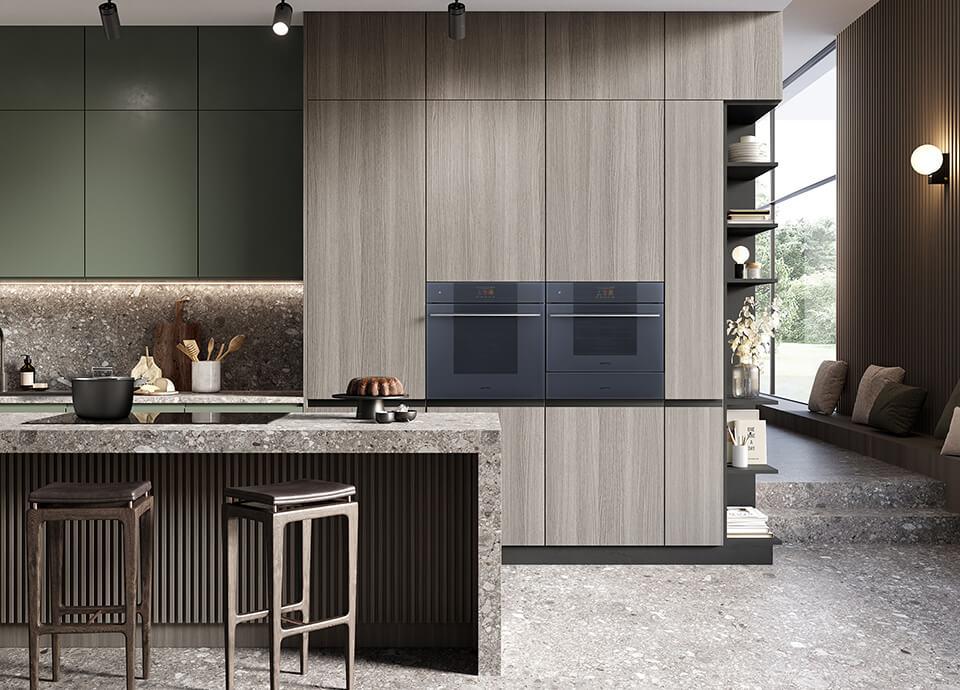 The Omnichef range is the ultimate kitchen companion, featuring advanced multicooking technology that combines traditional oven, steam, and microwave cooking methods into one versatile product, allows seven cooking combinations for infinite choices in a single product (7 in 1). With Multistep and Multitech options, it provides intuitive and intelligent professional-level cooking, enhancing your ingredients, saving you up to 70% of time, and delivering a unique and personal culinary experience. The touch display is a distinctive and convenient feature, allowing for easy setup of cooking technologies and preparation approaches.
The steam range consists of three families of products – SteamOne, Steam 100 and Steam100Pro, that meet the needs of both beginners in the kitchen and professional chefs. It combines traditional cooking with the benefits of variable dispensing steam.
The SteamOne oven combines traditional oven cooking with steam activations of steam injections between 20% and 40%, ideal for pizza and bakery. The new technology and the redesigned cavity , enable cooking of multiple courses without odours mixing, reducing preparation times with up to six hours of steam.
The Steam100 enables continuous steaming with the addition of steam between 20% to 100%, it also comes with special functions such as sous vide cooking, barbecue, stone cooking, and air frying. The 60cm oven range comes with a single-point probe allows you to cook with precise temperature control and make the dishes to perfection.
The Steam100PRO combines continuous and pulse steaming, ten steam functions are supported by a large 2-liter tank, the ovens come with a Multi-point probe for precise cooking of three zones, maximize the precision and activate gentle cooking Delta T feature to obtain soft and juicy meats.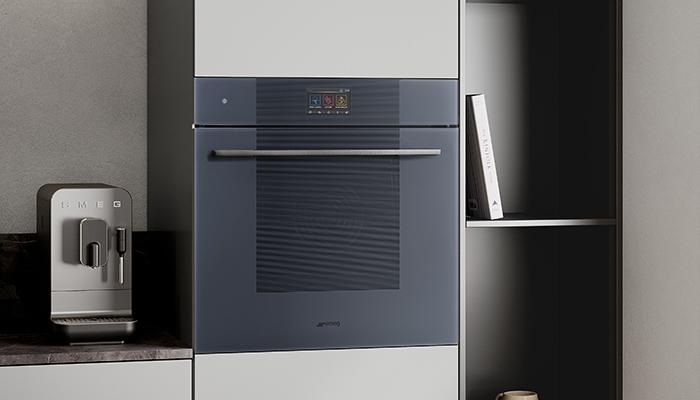 The Omnichef and Steam100PRO ovens boast professional algorithms and the Smartcooking automatic cooking system with 150 preset recipes, alongside the Sametime function for cooking multiple ingredients at once.
The microwave range combines traditional cooking with the benefits of microwaves. The SpeedwaveXL oven provides a spacious platform with five cooking levels, saving up to 40% of time and avoiding burncing items by cooking from the inside. Inverter and stirrer technologies ensure acccurate temperature control, energy savings and even microwave distribution.
For maximum versatility and optimal results, Galileo ovens are complemented by a range of practical accessories. The large baking tray, refractory stone, reversible BBQ tray and Airfry tray give you the confidence to easily explore and experiment with multiple recipes with considerable time savings.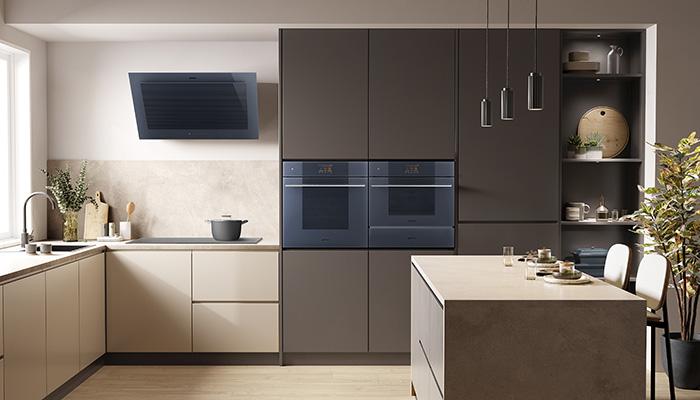 The new Neptune Grey shade in the Linea aesthetics range boasts a contemporary feel with its deep grey matte texture that complements modern design styles alongside practicality in the kitchen. The oven's additional features such as an elegant satin aluminium finish handle, flexibility, versatility and style, make it a must-have for both kitchen novices and experienced chefs alike. The ovens equip with 45cm and 60cm height, other kitchen appliances like hoods, Wine coolers, Induction hobs and Built-in coffee machines are also available for a prefect aesthetic coordination.