Inspired by nature, this Hong Kong family home with pure and grounded interiors brings a little of the outdoors inside.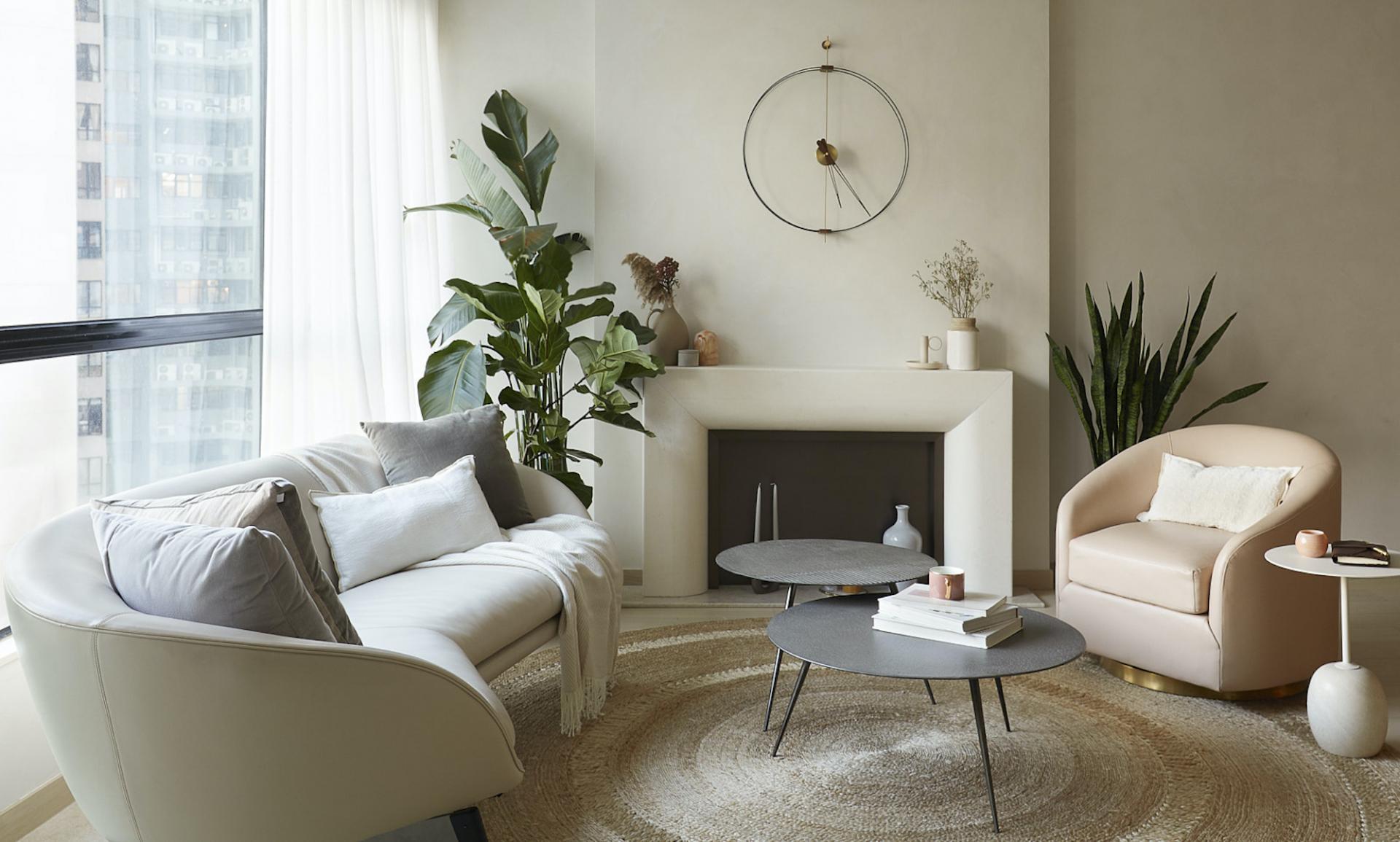 COVID-19 has led to reduced outdoor activities for urbanites all over the world, and for the next year or so, most people will need to get accustomed to spending more time than usual at home. With this in mind, Liquid Interiors designed this Hong Kong apartment to help its owners stay better connected with their natural environment while indoors.
Rowena Gonzales, founder and creative director of Liquid Interiors, says it was a book she was reading about Wabi-sabi style minimalism that inspired her design direction for this residence on Old Peak Road in the Mid-Levels.
The Japanese philosophy and aesthetics of Wabi-sabi celebrates transience, lack of artificiality, and the beauty of imperfection, and Gonzales leaned on this concept to create an earthy, texturally rich and Zen-inducing home for her clients – a professional couple with young children.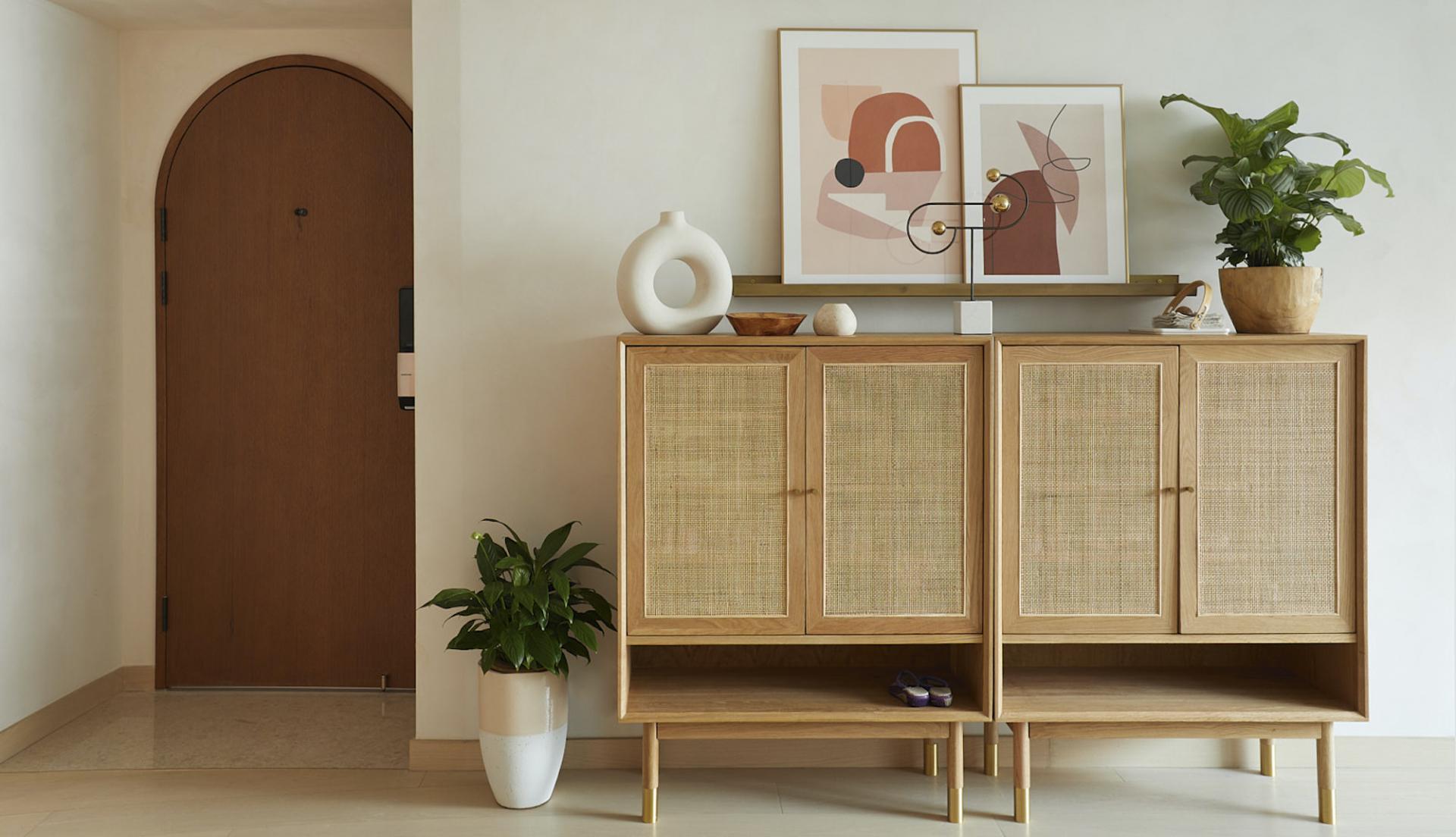 Located on the 11th floor of a residential building, the apartment looks out to amazing views of the city, so Gonzales and her team maximised the views with pared back walls and large windows.
Their client had asked for a home office, plenty of storage space, and for their home to be fuss-free and easy to clean.
To meet their requests, Gonzales used pure, neutral coloured plaster for the walls, and light-coloured wood for the floors. She used light-coloured oak with rattan and brass handles accents for the wardrobes and added potted plants, a jute rug and an easy-to-maintain, white leather sofa in the living room. She and her team also came up with clever storage systems such as linen closets and built-in wardrobes to ensure a clutter-free look.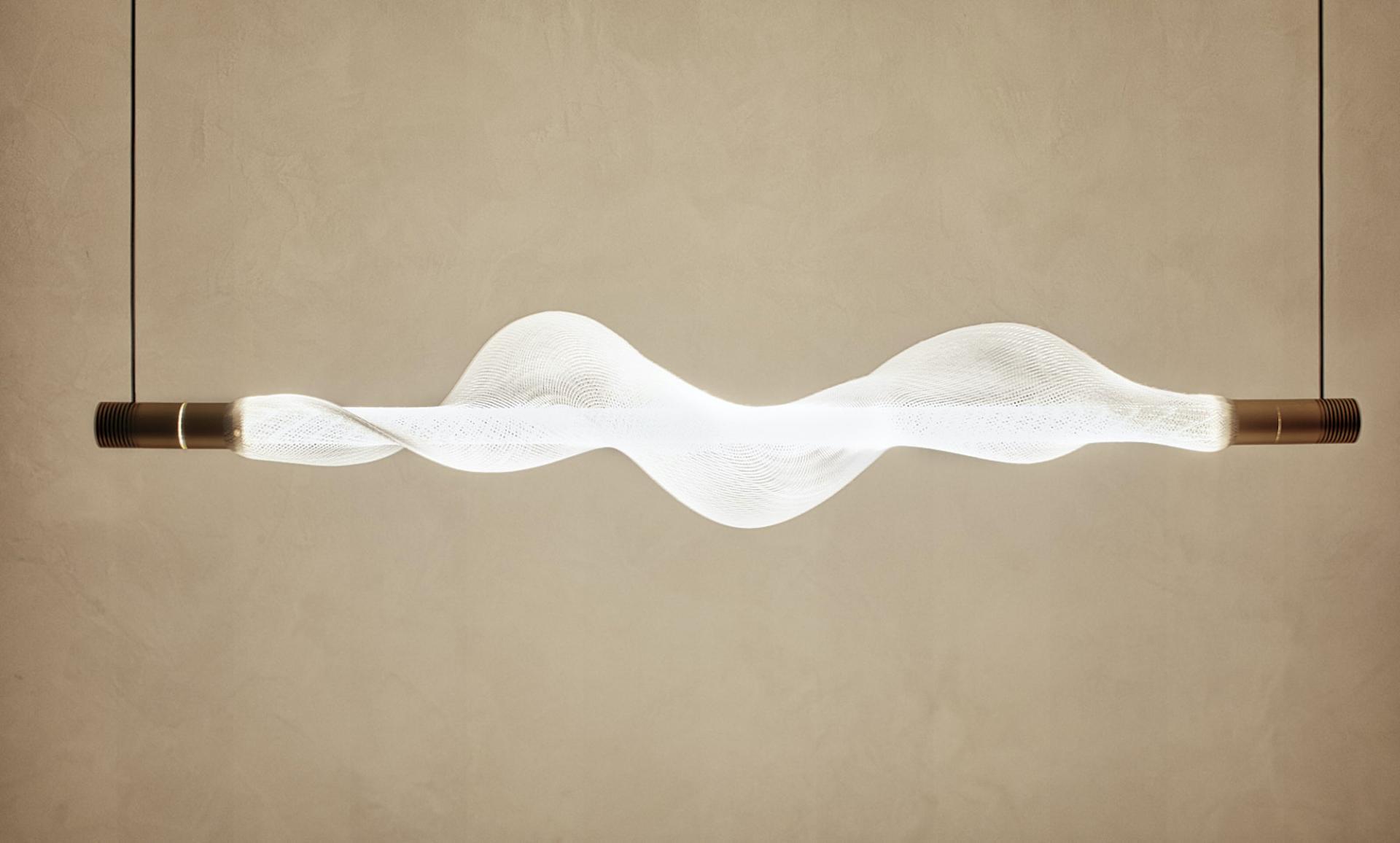 "We wanted to go with the theme 'terra' which represents humanity's connection to the earth and the soil," she says.
"You can see the earth theme interpreted in the gentle curves and arches we've applied into the interior and furniture of the residence. These curves and arches create a feeling of open space with materials and colours that mimic the shades of the soil and earth."
She and her team worked with the maxim of "less is more" to create clean, warm and inviting spaces that are open and bright.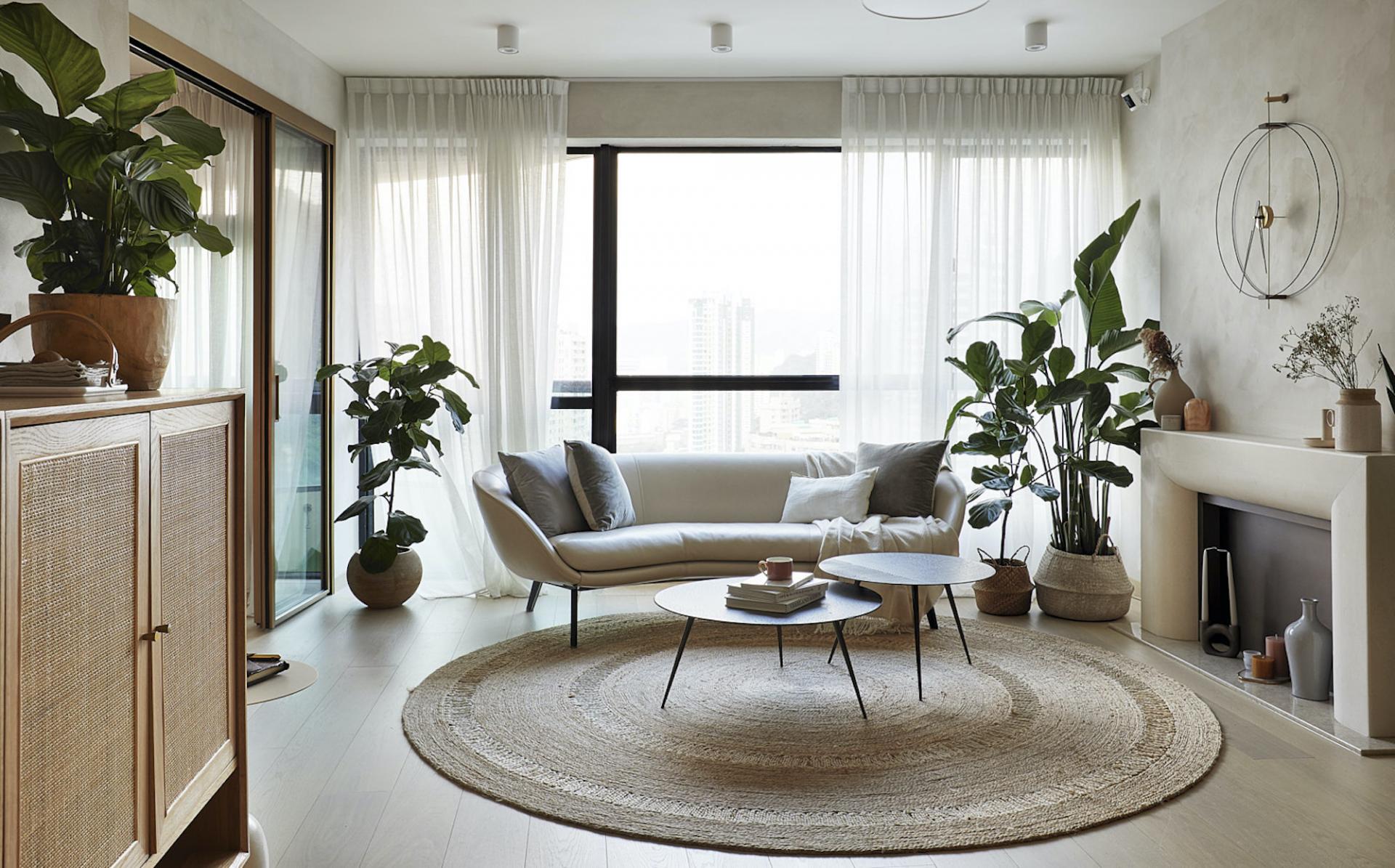 "We were able to keep the place very minimal, but still have it look luxurious. The bareness of the walls make you focus on other items such as the furniture and sunlight," she says.
"We also incorporated clever storage, such as a well-concealed unit in the entryway that hides bulky items such as the baby stroller and golf bag.
The 1,520 square-foot home was divided into 10 zones, including – an open plan living and dining space, a kitchen, a den-like home office, a laundry room, ahelper's room, a master bedroom, a children's room, and a baby's room.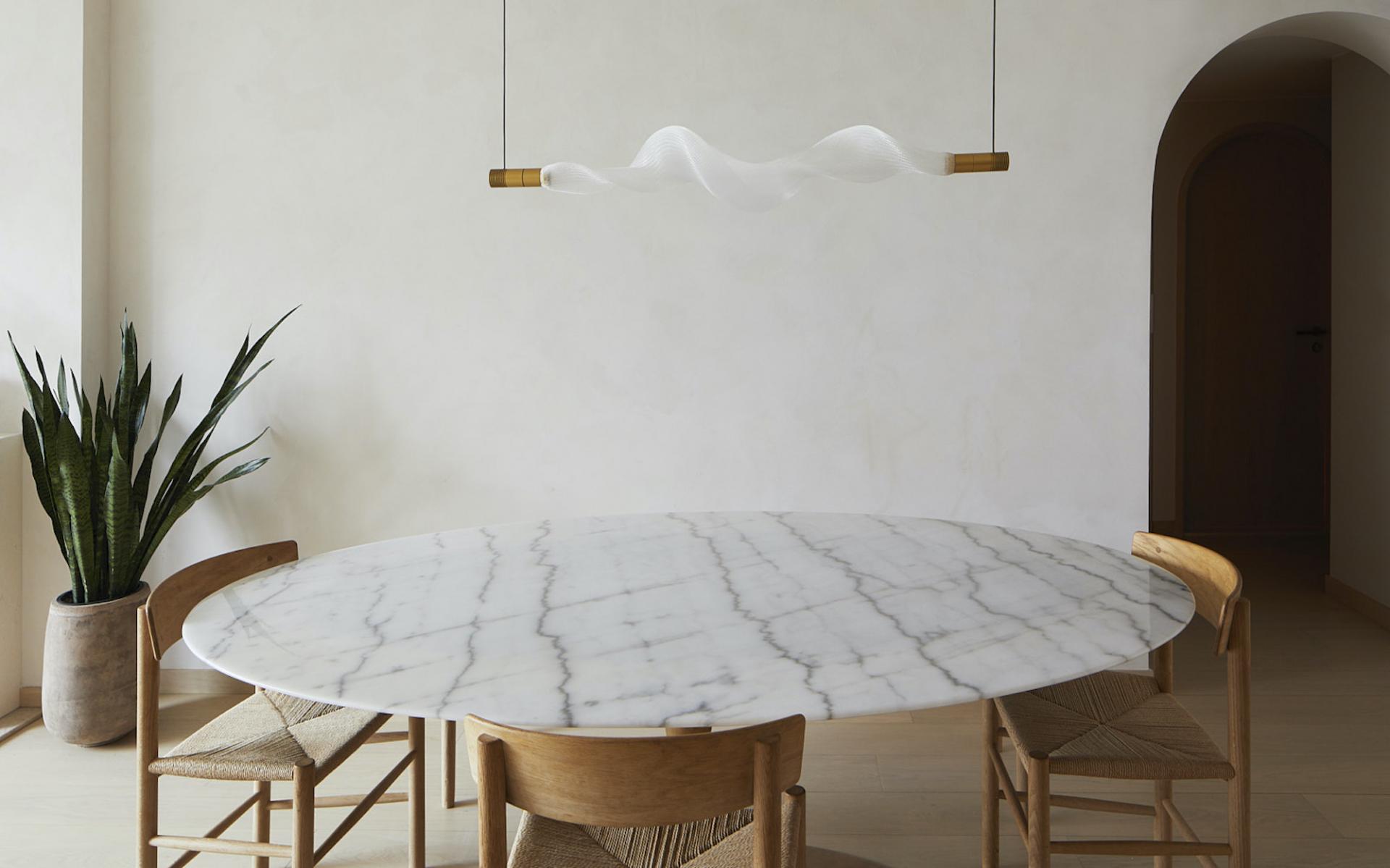 The living and dining zones were designed to encourage relaxation when the family are alone at home, but also inspire engaging conversations when they host guests.
"Our clients value family time and wanted to reduce screen time for the children so we created a living lounge that's more of a conversational space ratherthan an audiovisual space to encourage social interaction and connection," Gonzales says.
The home office is a flexible space with fully glazed sliding doors that can be shut for privacy or opened to conjoin with the living lounge. The Liquid Interior team designed a special panel in the kitchen so the owners can keep their kitchen appliances out of sight.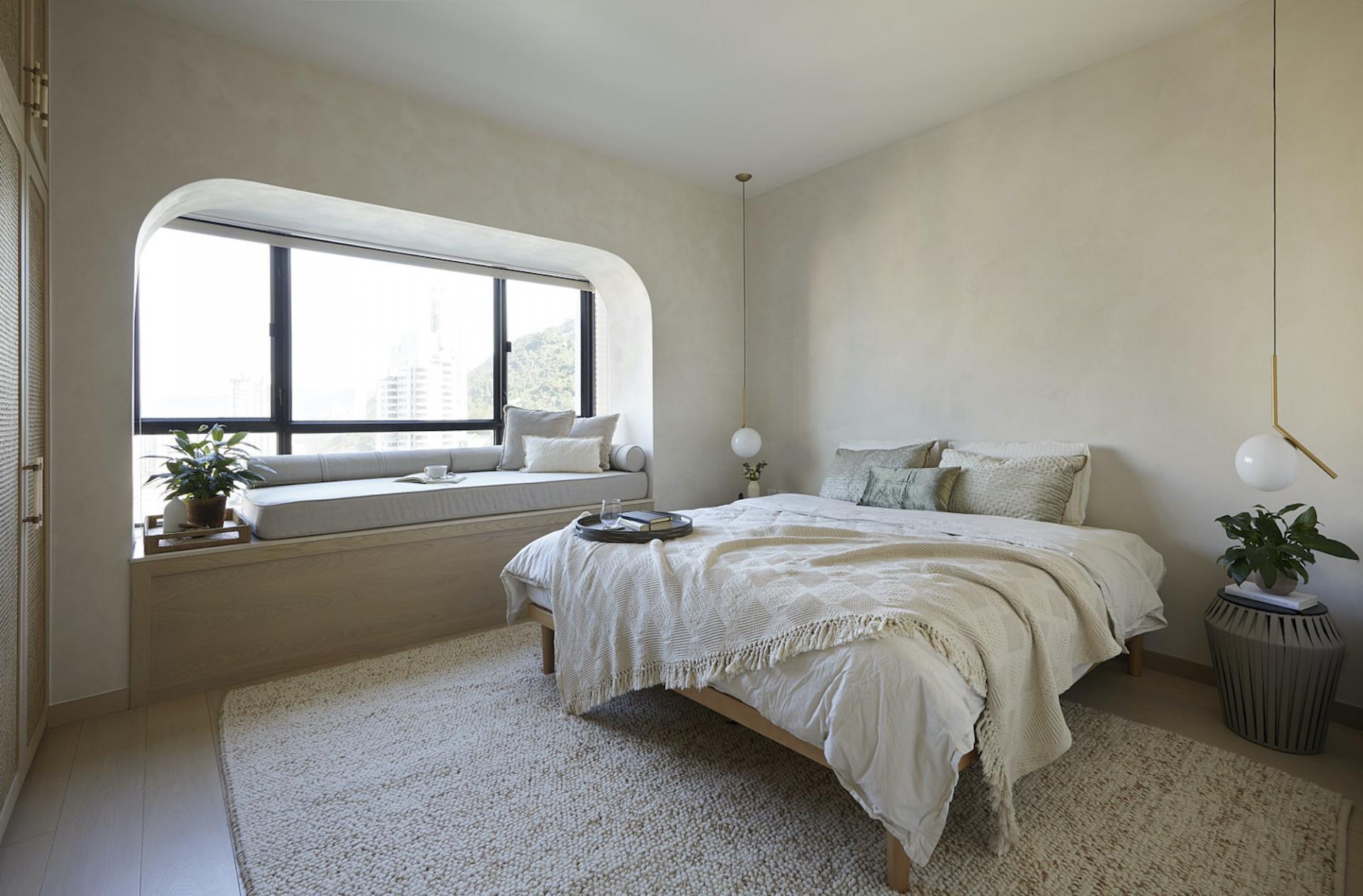 In the bedroom, a reading nook was created under a tranquil-arched window.
"The bay window in the master bedroom is where the wife and mother enjoys her leisurely reading and meditation," Gonzales says.
"For the master bathroom, we used a monochromatic theme, a striking, rose gold sink, and installed circadian lighting which can be switched between cool tones and warm tones. In the children's room, we designed a storage unit that enables the kids to easily access their toys and clothes and put them back in properly as well."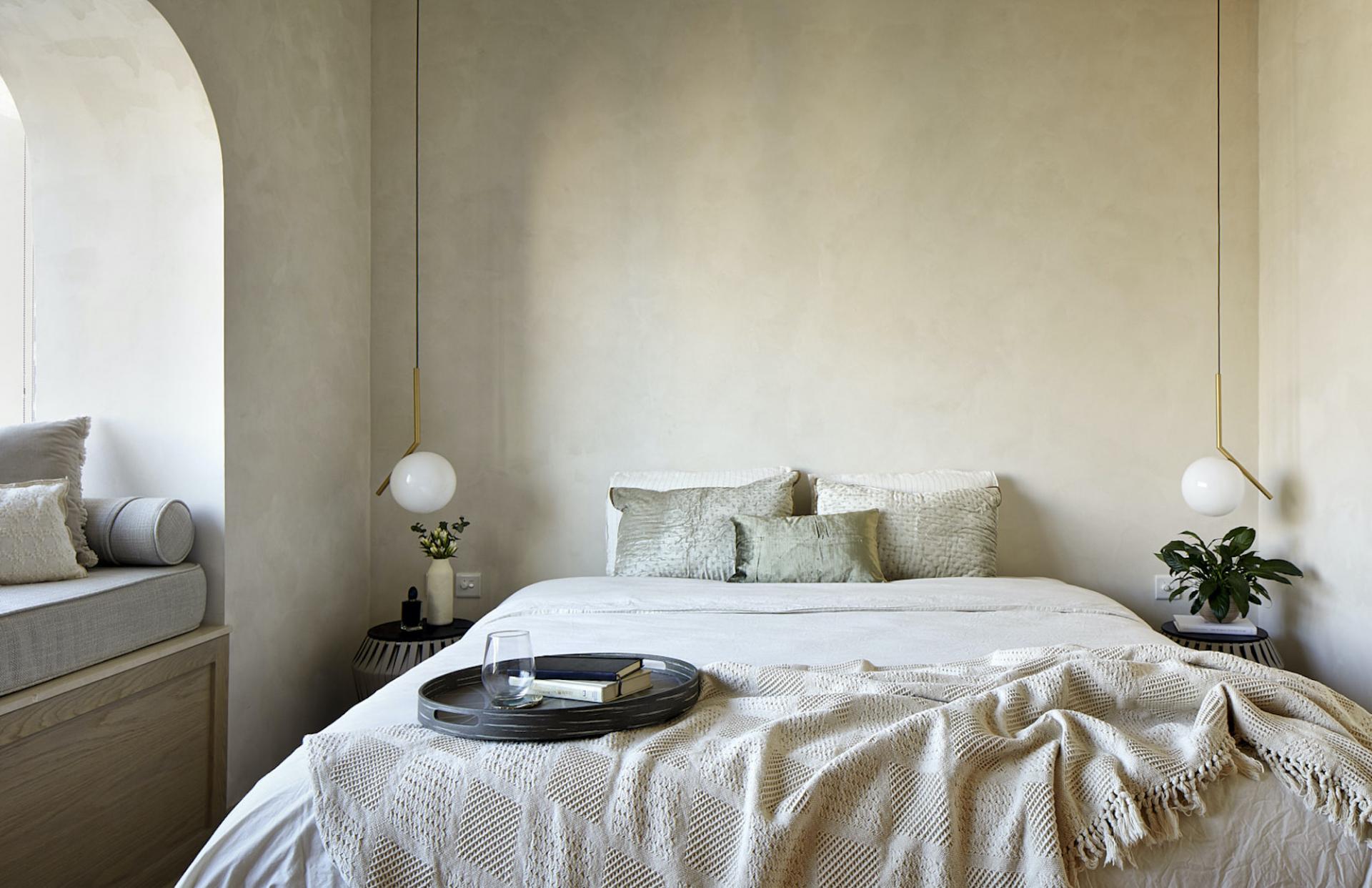 Except for their requests for a home office and a clutter-free look, the clients gave Liquid Interiors carte blanche with the project, so Gonzales and her designers were free to weave their signature style into the project. It took them about eight months to complete the residence, and their clients were very happy with the end result.
"Our favourite aspect of this home is the bedroom. The lighting scheme was so well chosen that you can actually enjoy a beautiful view of the sunset from indoors," the wife said.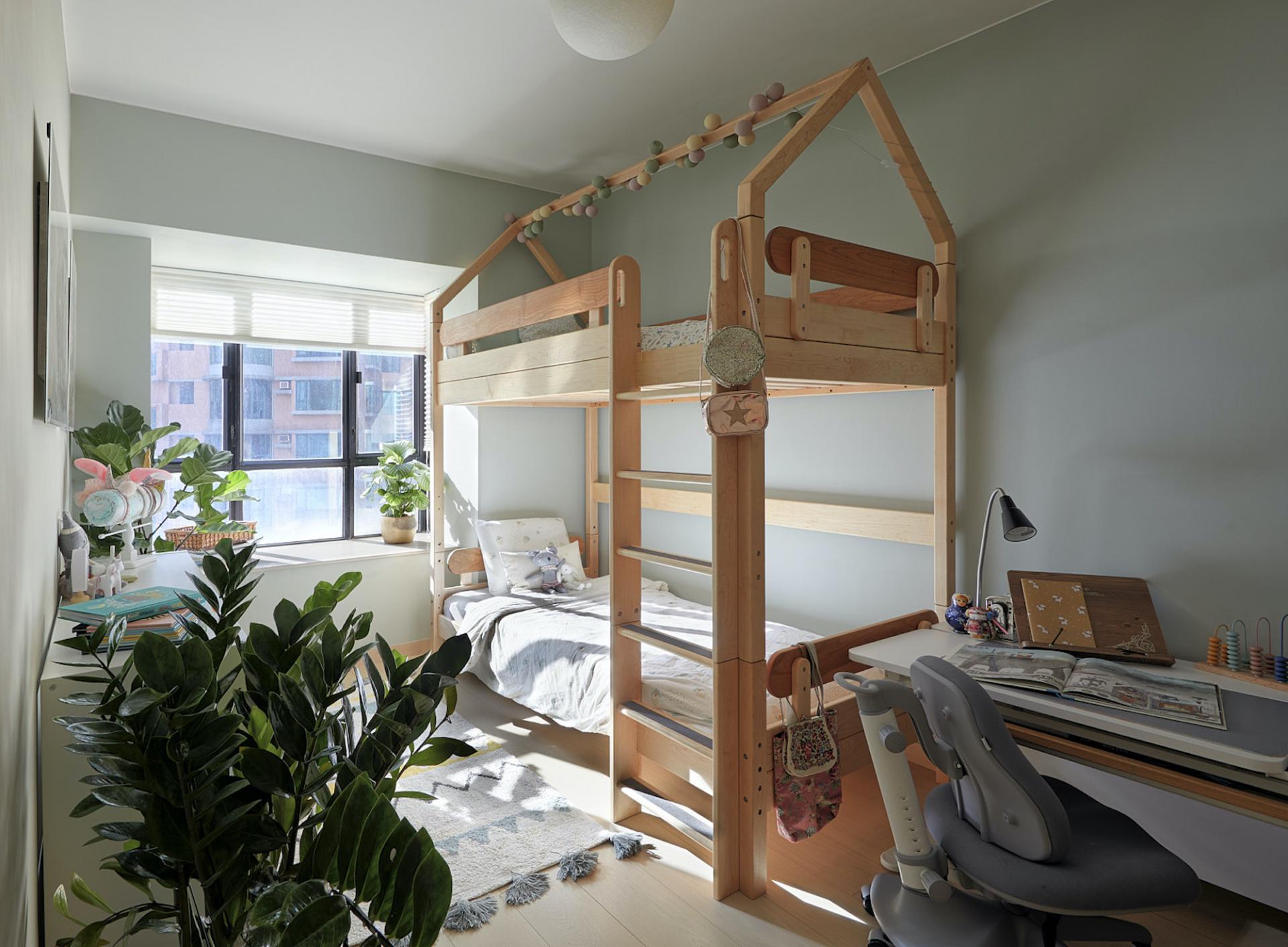 The husband added: "Liquid Interiors thoroughly met every single one of our needs for the home of our dreams. It feels good to come home to a clutter-freespace that helps us to de-stress from the hustle and bustle of city living."