Mia Cucina's latest kitchen, located in The Vineyard, is a fusion of aesthetics and function. This timeless masterpiece not only serves a practical purpose but also creates a lasting impression for the homeowner and the guests.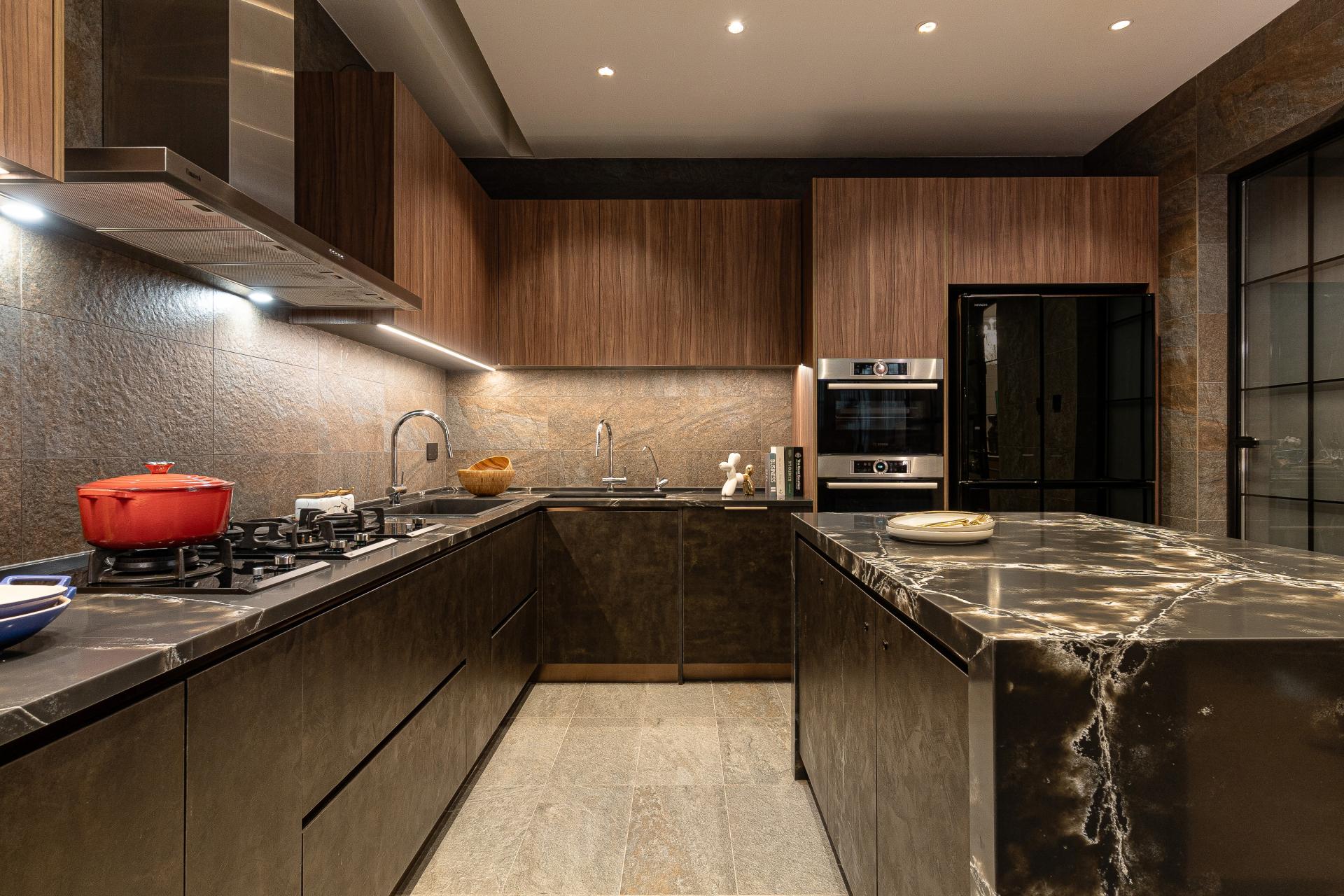 Material combination forms luxury and sophistication to the kitchen
The newest offering from Mia Cucina is a stylish island kitchen characterised by a rich black quartz worktop with a striking pattern. Using walnut wood and dark textured stone finishes for the upper and base cabinets, the kitchen exudes a luxurious aesthetics.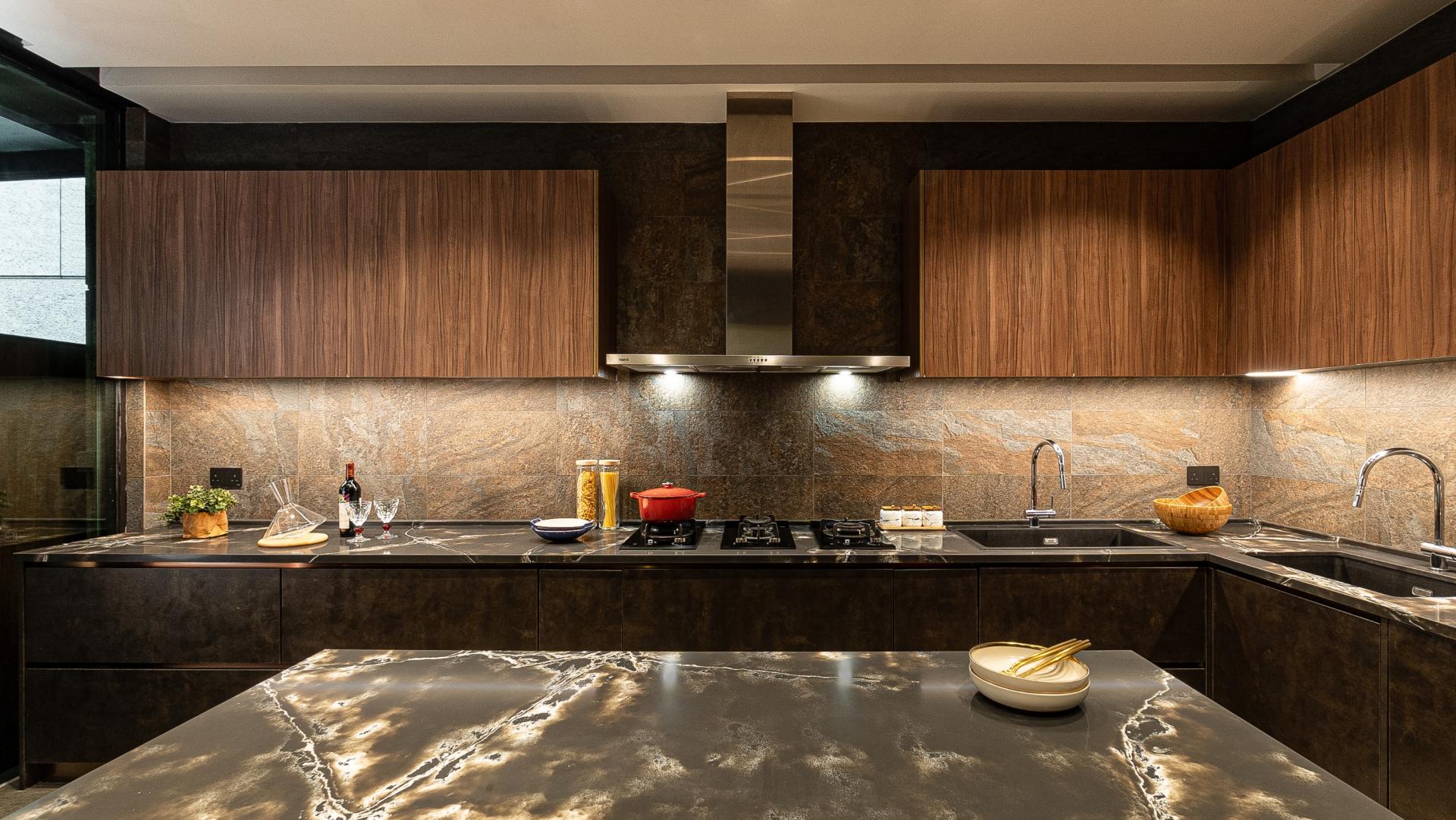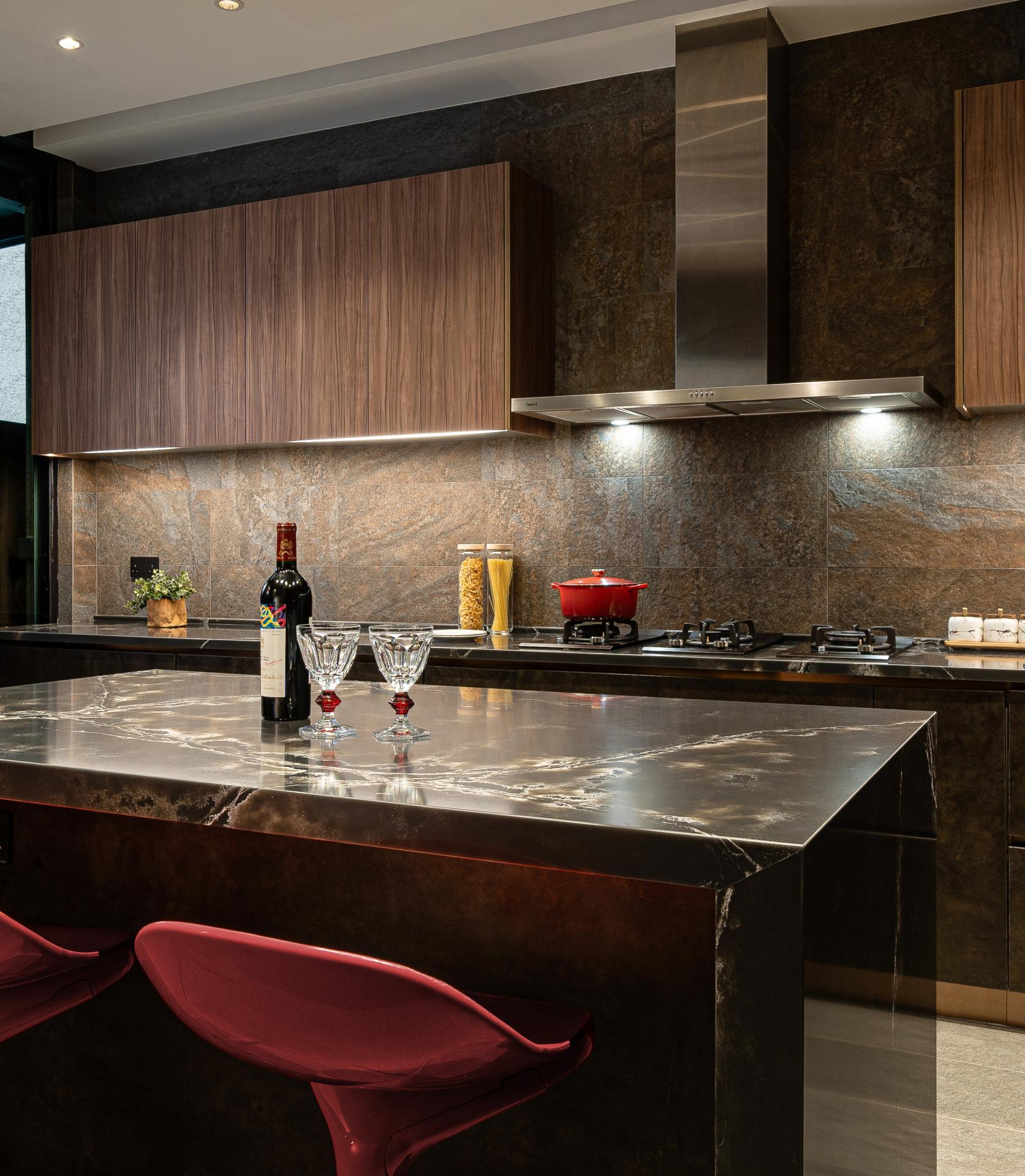 The central island serves dual functionalities
To turn a kitchen into a vibrantly social space, the addition of an island provides extra worktop space and storage, also making it a perfect spot to relish some wine while cooking and create a warm, homey ambience for guests.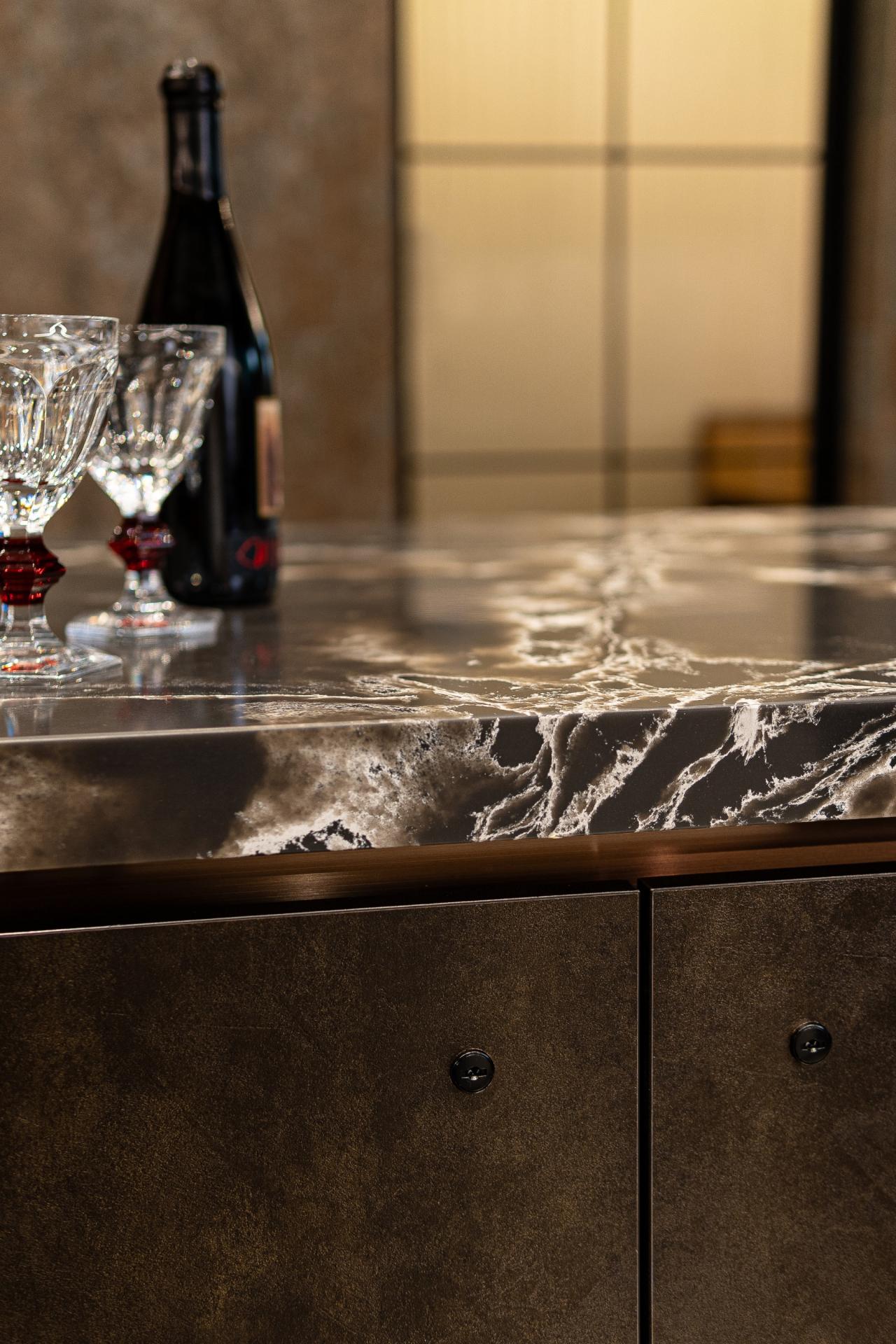 Luxury in detail
The attention to detail of Mia Cucina products is seen in the antique bronze plates embellishing the edges of the kitchen cabinets, which add a touch of classic elegance and enhance the visual layers of the design.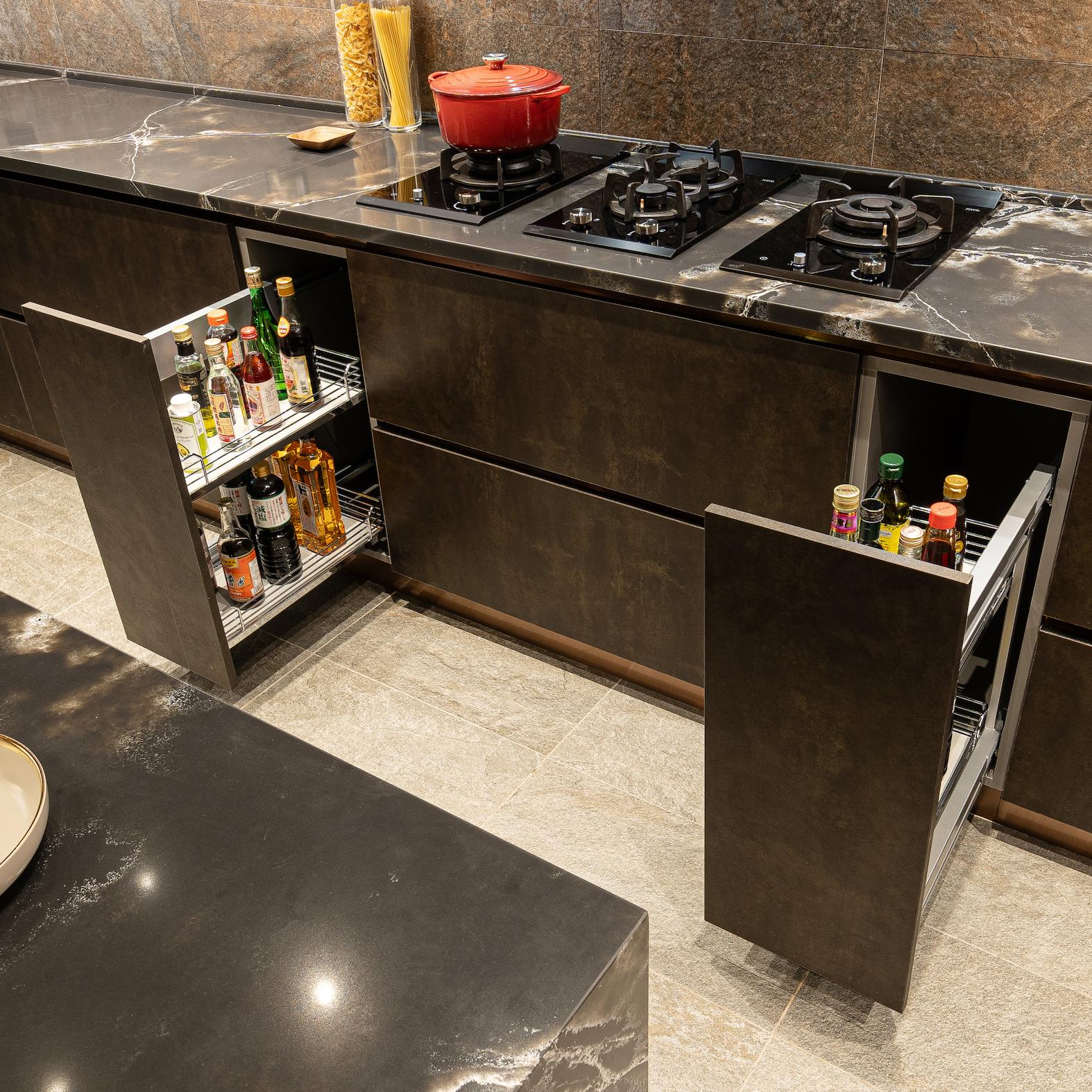 Top-performed cabinets complement with the best cooking appliances
The homeowner wisely selects TGC stylish and functional domino-type built-in hobs, which are engineered with mega flame, that ensure the dishes made with "wok hei" (the flavour and tastes imparted by a hot wok on food during stir frying). Coupled with Mia Cucina's pull-out units on both sides of the cooking appliances, the cooking experience can be such a breeze.
About The Brand:
Mia Cucina, meaning "my kitchen" in Italian, is famed for creating stunning and practical kitchen design tailored to individual needs. Blending customised kitchen cabinets and premium appliances, it uses only the finest imported materials to create its signature brand of elegance.
Mia Cucina's Showrooms:
North Point
Towngas Headquarters,
G/F, 363 Java Road, North Point, Hong Kong Tel: 2367 2709
Causeway Bay
G/F, Chinachem Leighton Plaza
29 Leighton Road, Causeway Bay, Hong Kong Tel: 2367 2708
Mong Kok
Shop A, G/F, OfficePlus@Prince Edward, 794-802 Nathan Road, Mong Kok, Kowloon Tel: 2367 2707
Website: www.towngasmiacucina.com
Facebook: Towngas Mia Cucina