Husband-and-wife duo Laura and Aaron Hammett, who heads up London-based architecture and design studio Laura Hammett, reveals the interiors of their new home in Hampshire.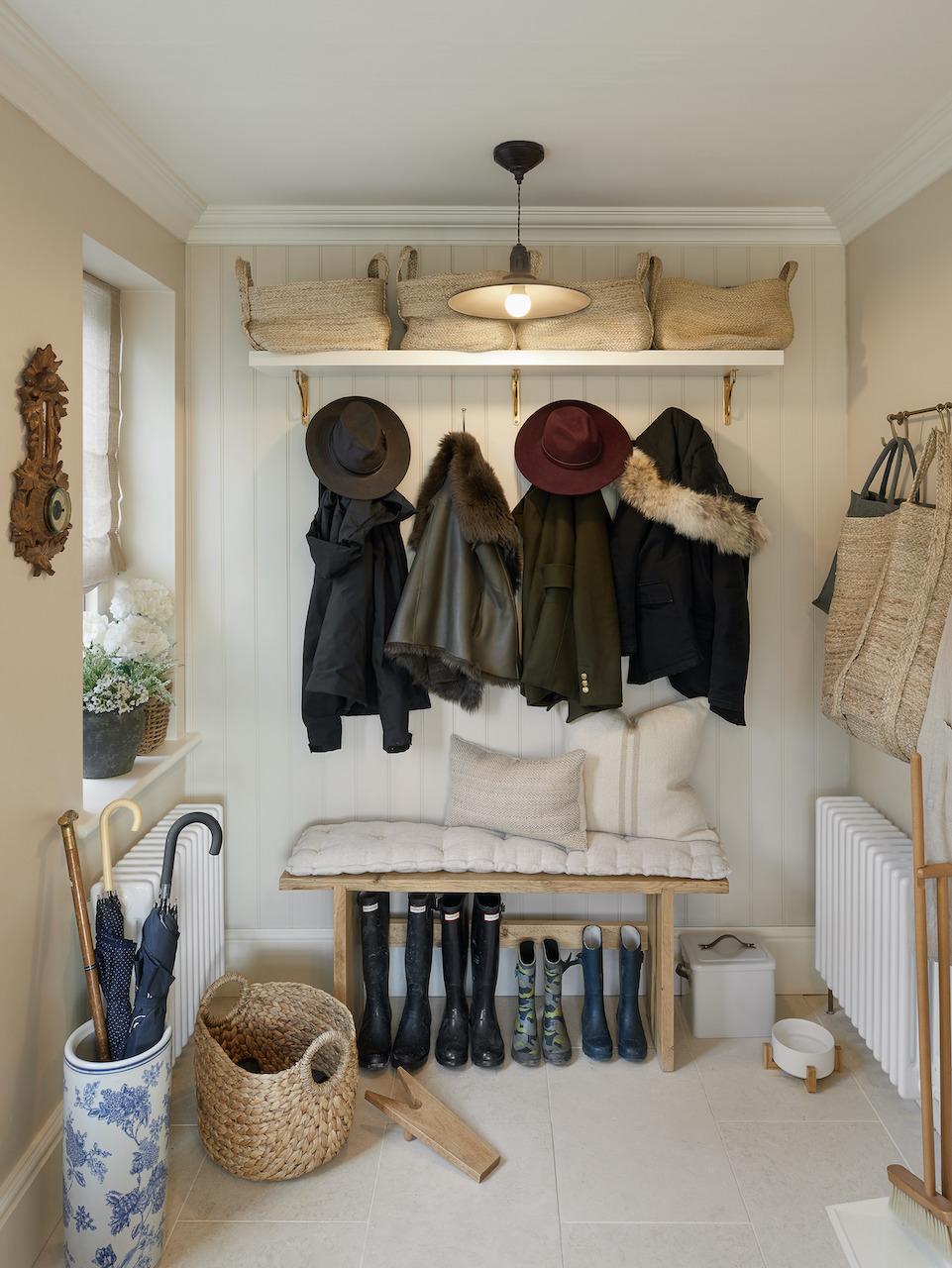 The couple is part of the post-pandemic urban exodus, who moved from their Wimbledon family home into a stunning Georgian house in Hampshire in search of a better work-life balance. "I was born and bred in London. My family has been there for generations, but after my father died at the beginning of pandemic, something shifted and I felt drawn to create something new for my family, while still keeping a foot in London with the studio still there," says Laura Hammett.
They find the perfect house that comes with a garden with expansive views – the right size for them to enjoy family time and entertain, and low maintenance. The Georgian detached house, had seven bedrooms originally, but the couple converted two rooms into dressing room and cinema.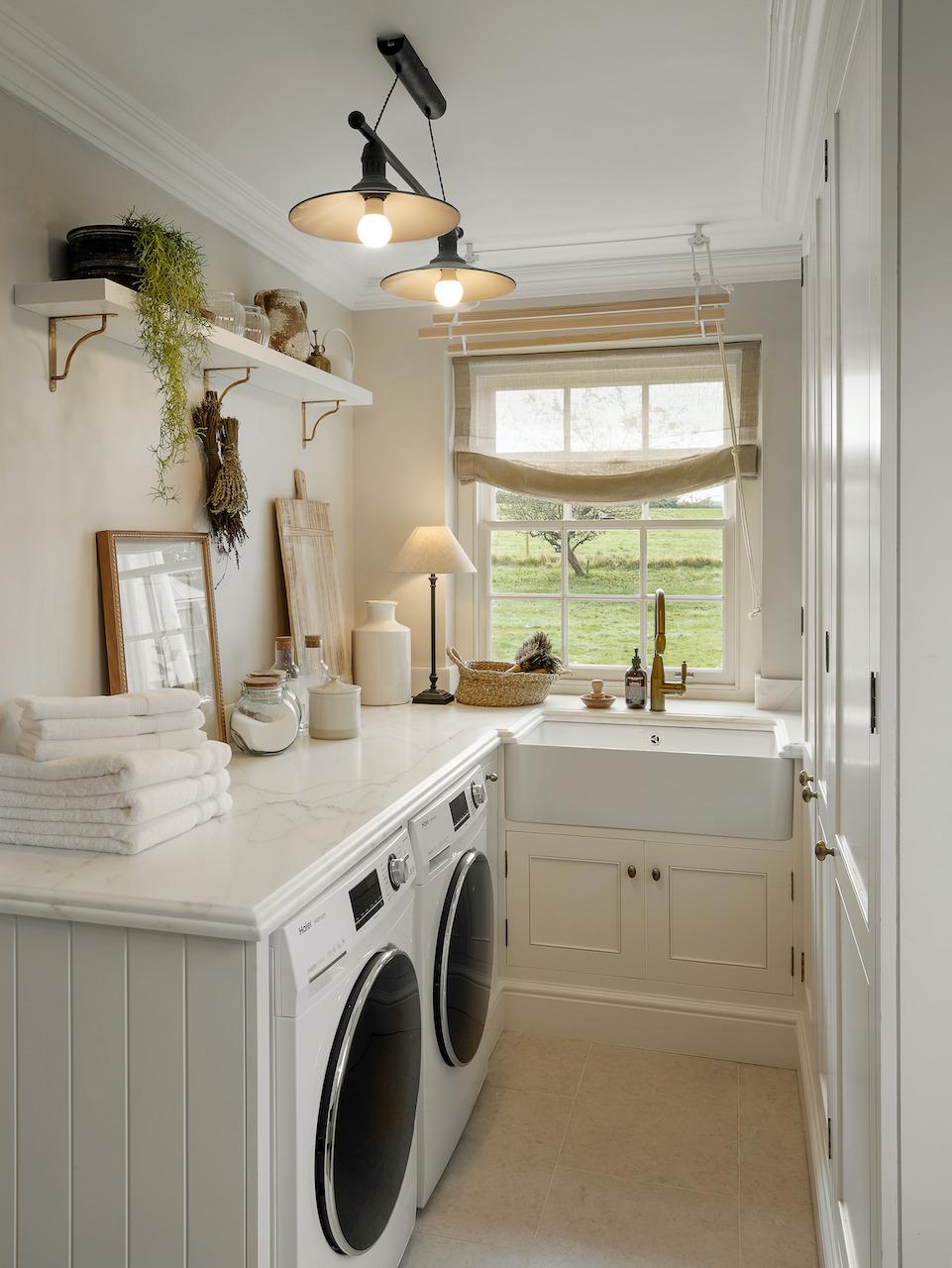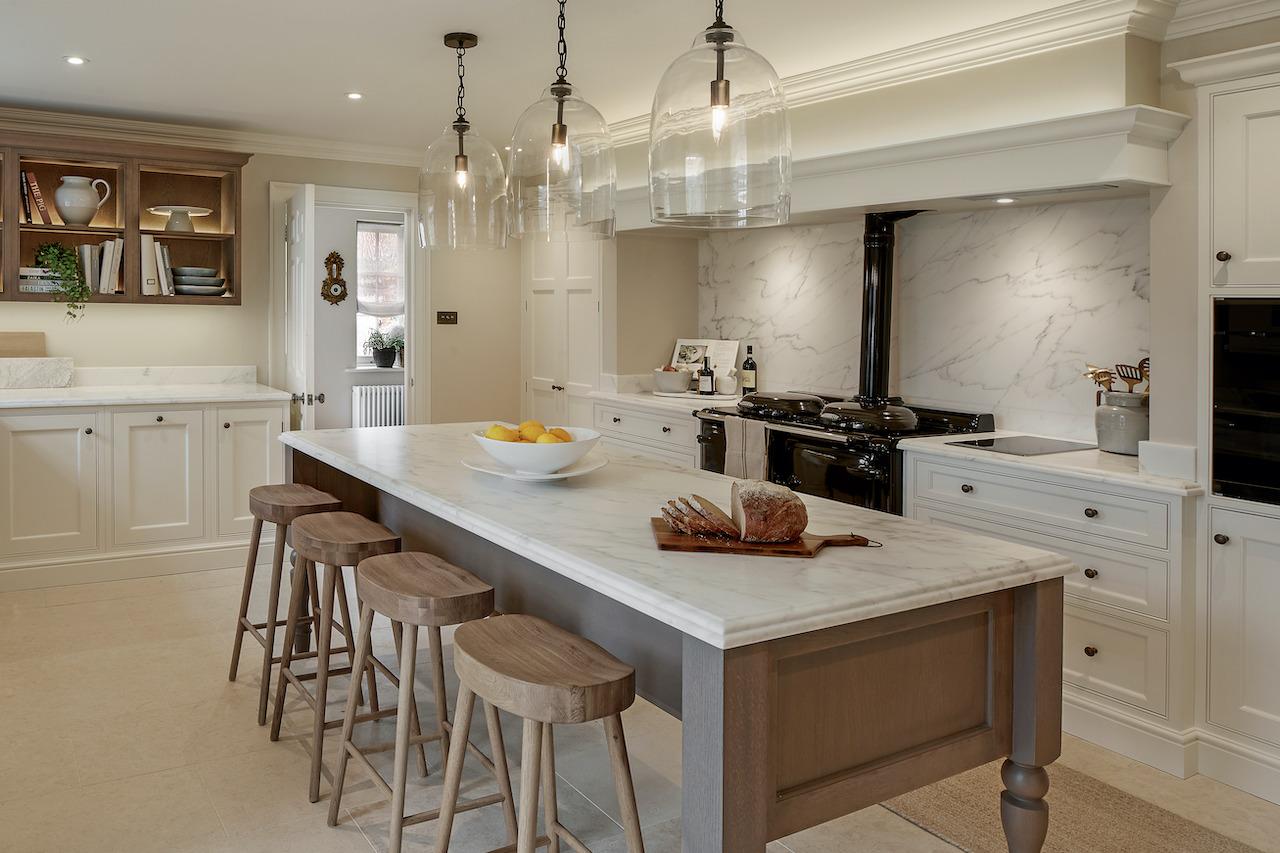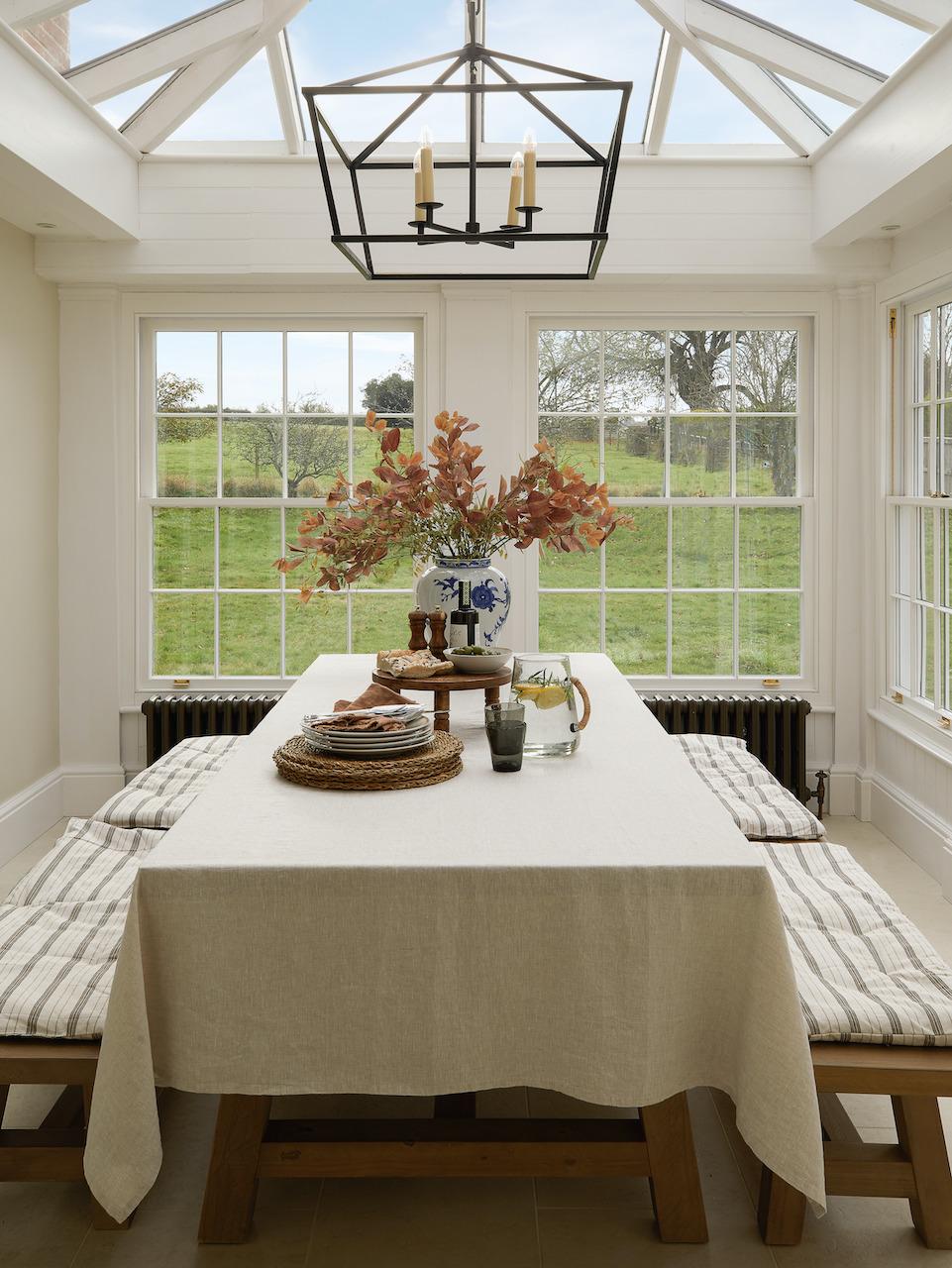 The house was in good condition but had outdated decor, and only needed superficial renovations. Laura Hammett created a relaxing and cosy interior with a neutral palette. For the kitchen, they opted for a classic country style with an edge, and designed the space with a unique island inspired by French butcher's block.
Natural materials and fabrics, such as linen for the curtains, have been used throughout. Rustic textures and finishes have been paired with clean metalwork and contrasting contemporary elements, like the striking desk in the study, created by River Bespoke, and the metal cabinet in dining room, made by Ateliers London and metal-coated by Anka, both pieces being designed specifically by Laura and Aaron for those spaces.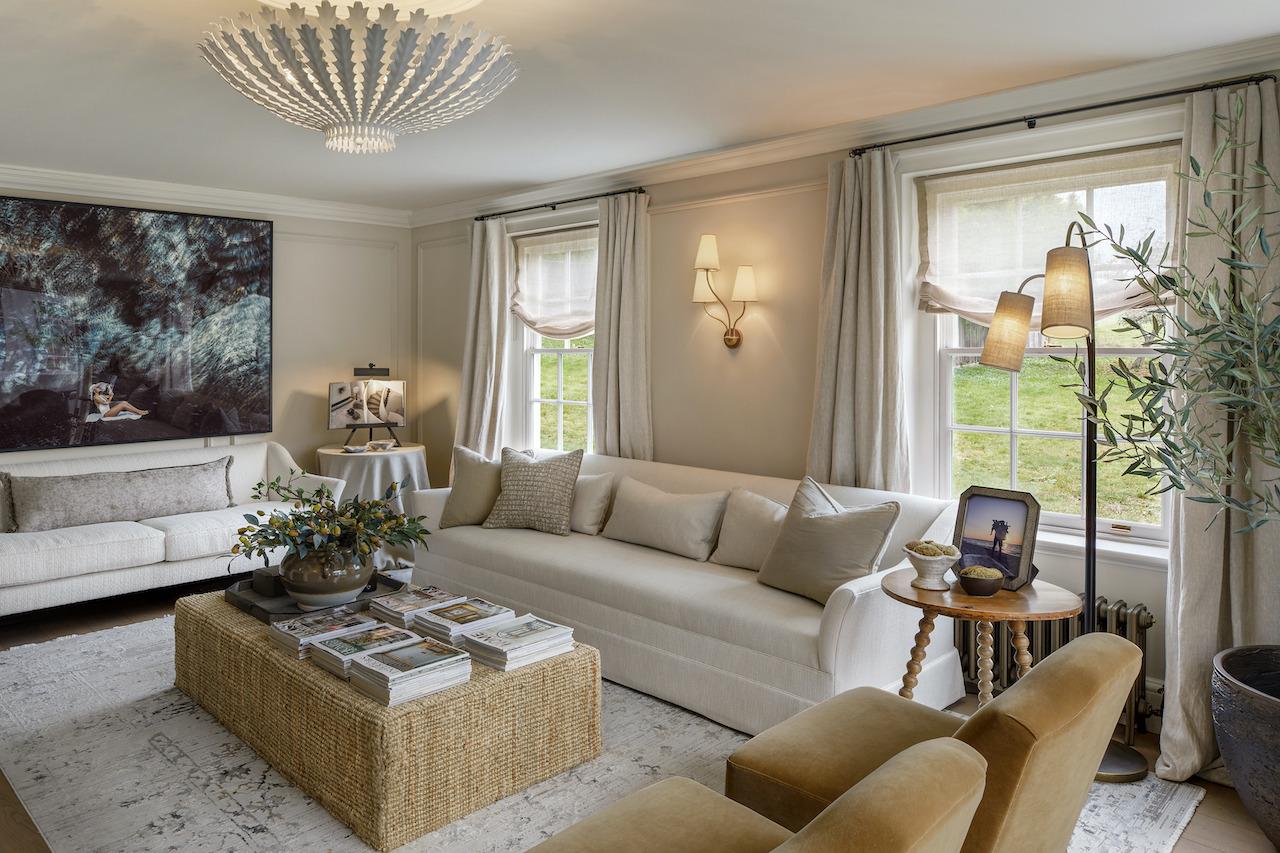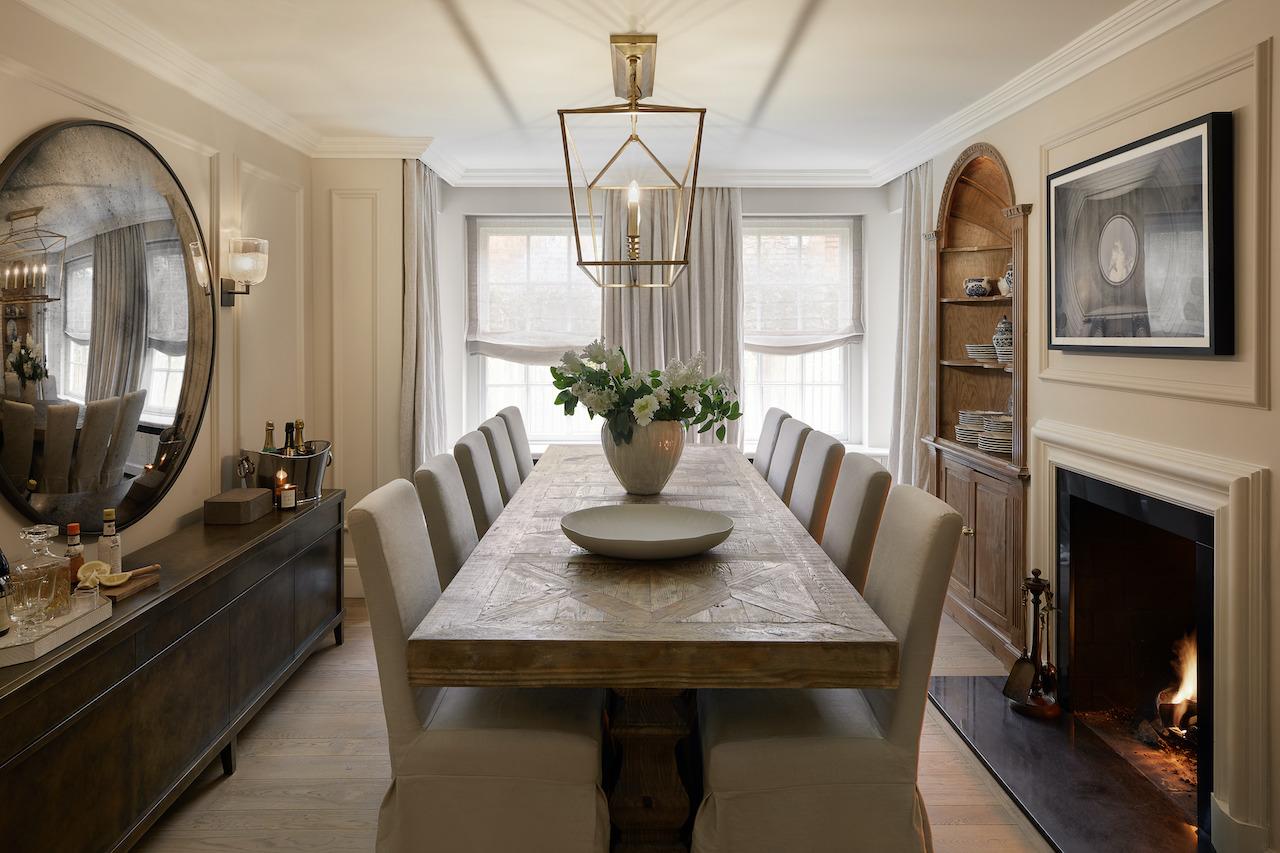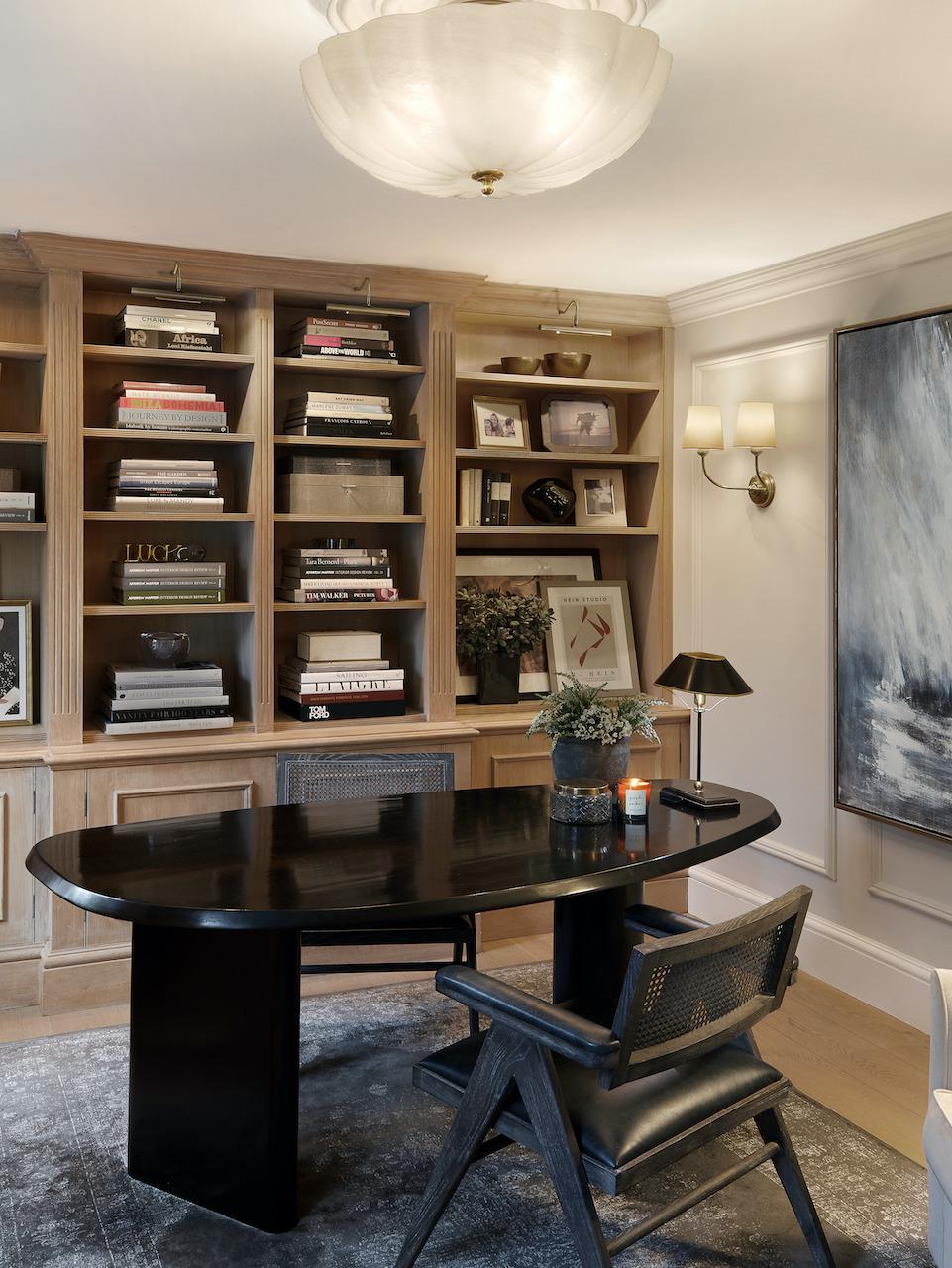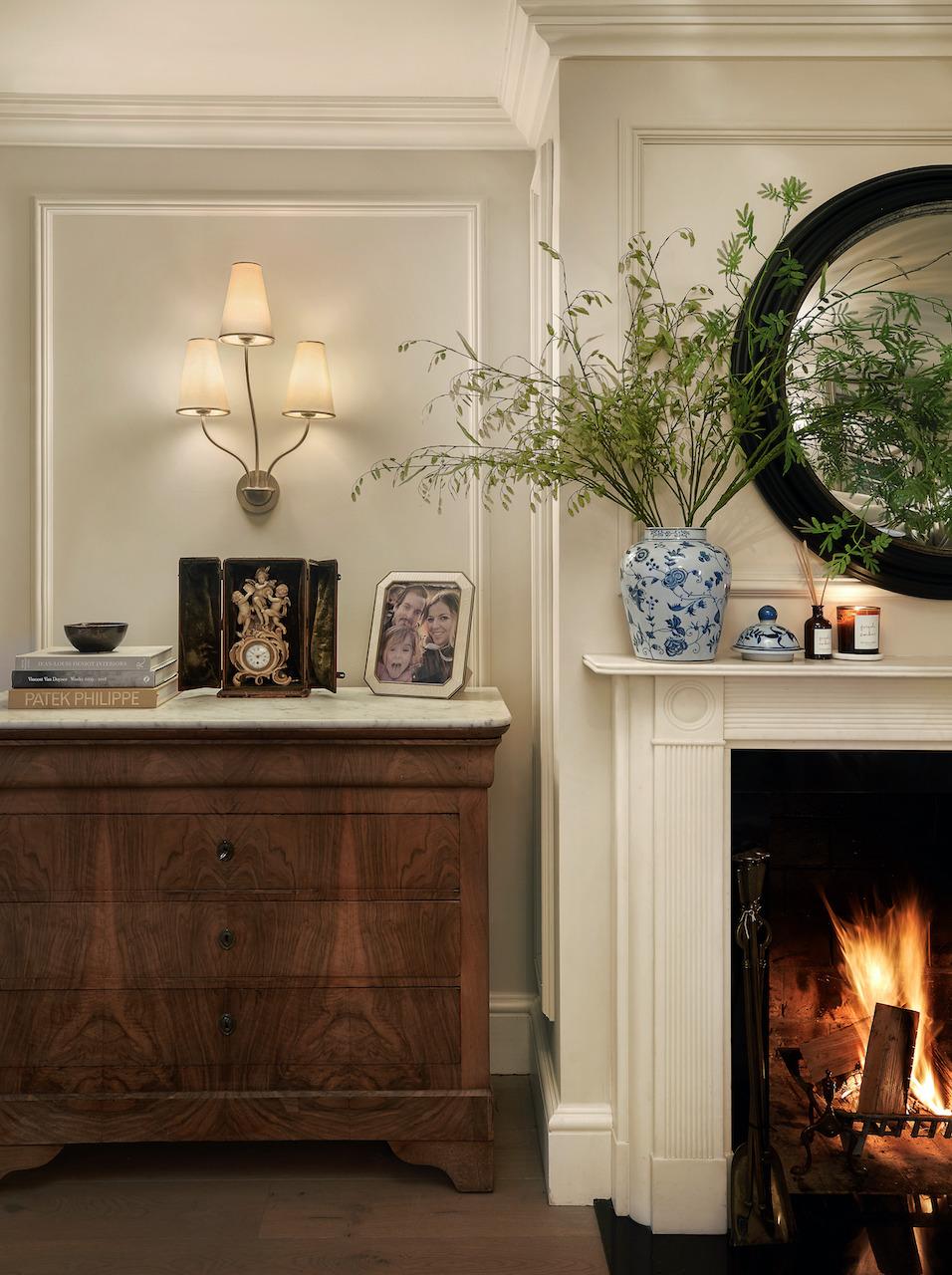 For a sleek yet comfortable and cosy interior, Laura used a combination of contemporary furniture and antique pieces that she sourced in London and online. "We found an incredible English rustic 1880s Bobbin table on Ebay for £200 which is steel because they can go for up to £2,000. Another of our favourite pieces is a French 19th Century marble toped walnut commode, sourced from one of my favourite dealers Shane Meredith on Lilly Road in Fulham."
"We are so happy here. Moving to Hampshire is the best decision we have ever made. I usually travel to London a couple of times a week, which creates a lovely balance for myself and my family," says Laura.