Designer Robert Normand's unerring eye for colour and aesthete's appreciation of decor, objects and art are on full display in his Paris home, where a series of interleading, beautifully dressed spaces each contributes something unique to a house that is an artwork in perpetual progress.
A first viewing of interior designer Robert Normand's home takes the form of a series of colourful impressions – an experience reminiscent of taking an initial glance at Henri Matisse's 1904 painting, "Luxe, Calme et Volupté". In Robert's Paris house, as in that famous artwork, flashes of unexpected colour catch the eye one after another. Here is an unexpectedly rich hue of yellow carpet underfoot – and there, a delightfully distracting pair of extravagantly patterned urns. Over there, mulberry coloured window blinds contrast with a seafoam rug. A bright slice of blue and white bathroom adds brightness, while a swathe of caramel oak cupboards conveys a rich sense of calm. Slowly, a pattern emerges, and one begins to comprehend the picture as a whole.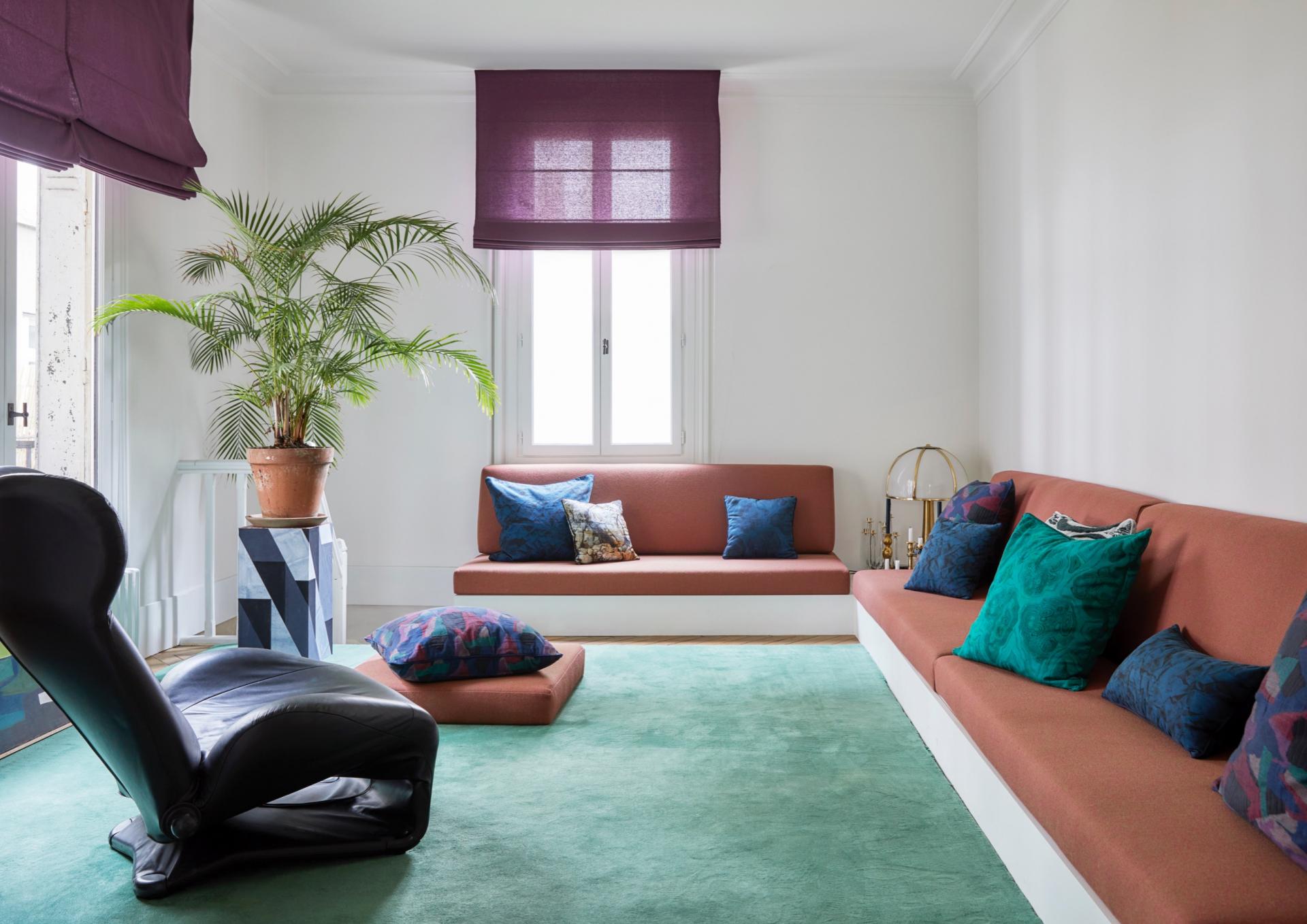 Robert grew up outside Paris "in a large family home", and moved to the city when he started to work as a designer of fashion, then interiors, 20 or so years ago. But after many years spent living in the hyper-stimulating heart of the iconic metropolis, "I was tired of being in such a very busy place," he says. This need for surroundings that were a touch more peaceful – plus a yen for some additional space – were Robert's main reasons for moving to the suburbs. His new home is located to the east of central Paris, in a diverse and vibrant enclave in which, nevertheless, the atmosphere is not as frenetic as that of the centre. "It is a lively suburb", he says, explaining that here he can be at the happy medium that is "in between two contrasting states, the 'overexcited' centre and the 'maybe too quiet' countryside".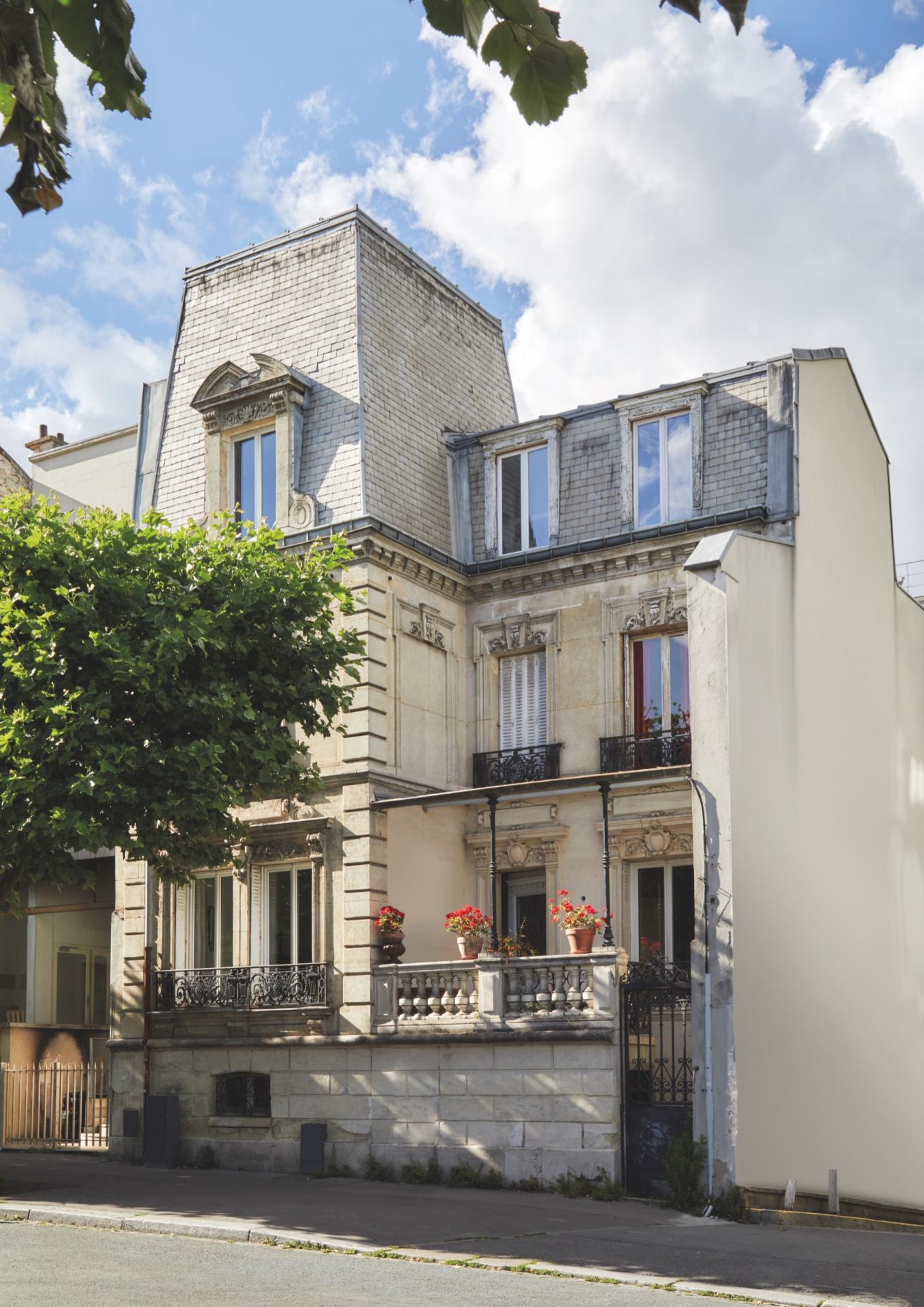 Run down and neglected when Robert purchased it four years ago, the house has three floors and had been converted into office space for a number of small businesses – which meant it had neither a bathroom, nor a kitchen. Attracted by its size and the few classic Parisian features the building still sported, he began on a renovation project that he describes as a still-ongoing work in progress. Much needed to be fixed up and mended, and while Robert wished to preserve the heritage features of the original building that did remain, he was also not invested in undertaking a very literal project of historical renewal.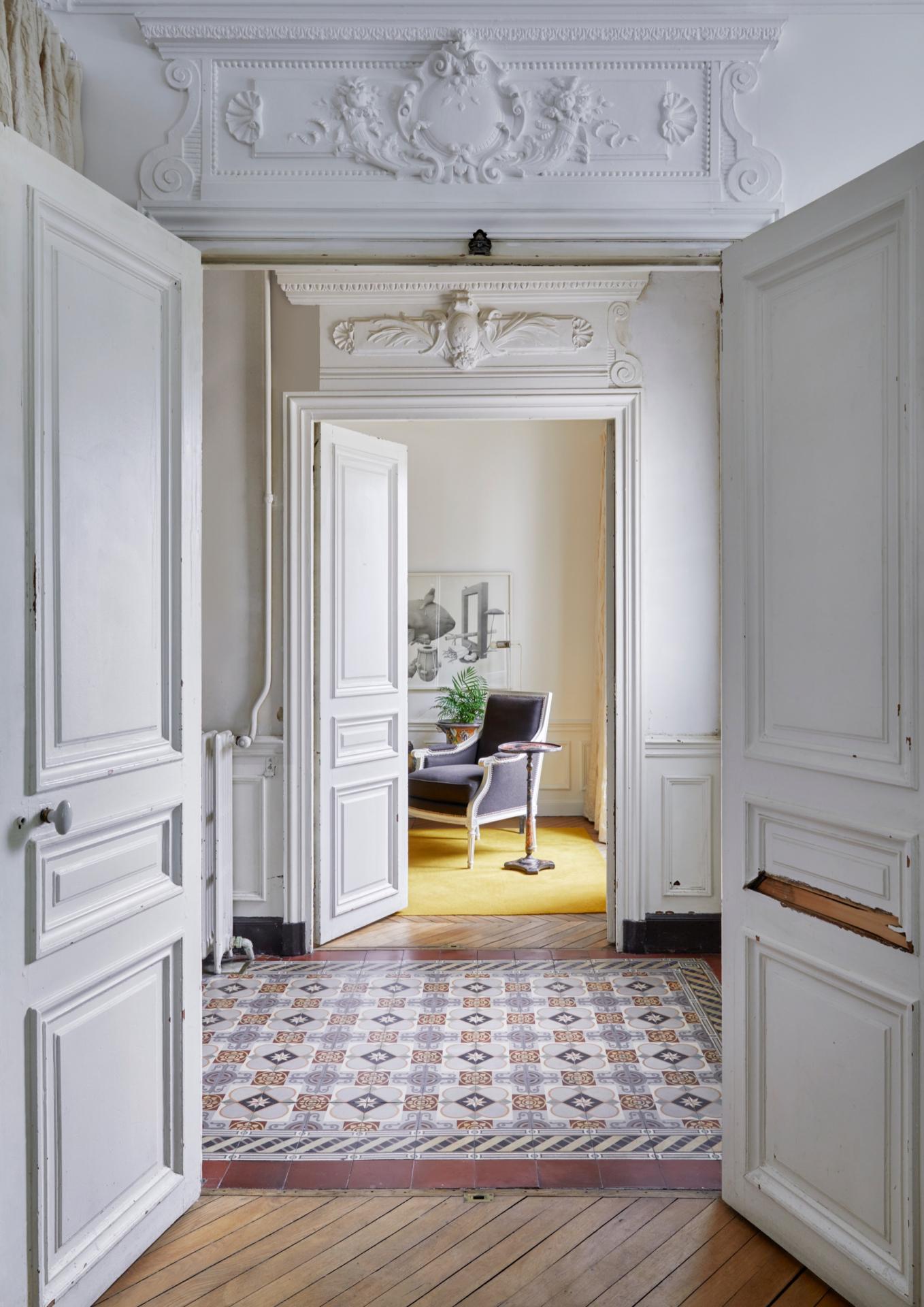 So, some decorative mouldings and other original features were preserved or restored, while others were removed. "I wanted space," Robert says, describing the process through which he created a "fluid and more modern" feel on the main floor of the three-storey house. Here, all the interior doors were removed, turning seven small, separate rooms into a series of intriguingly interleading spaces. Each opens seemingly naturally onto the next, adding a real feeling of flow to this part of the house.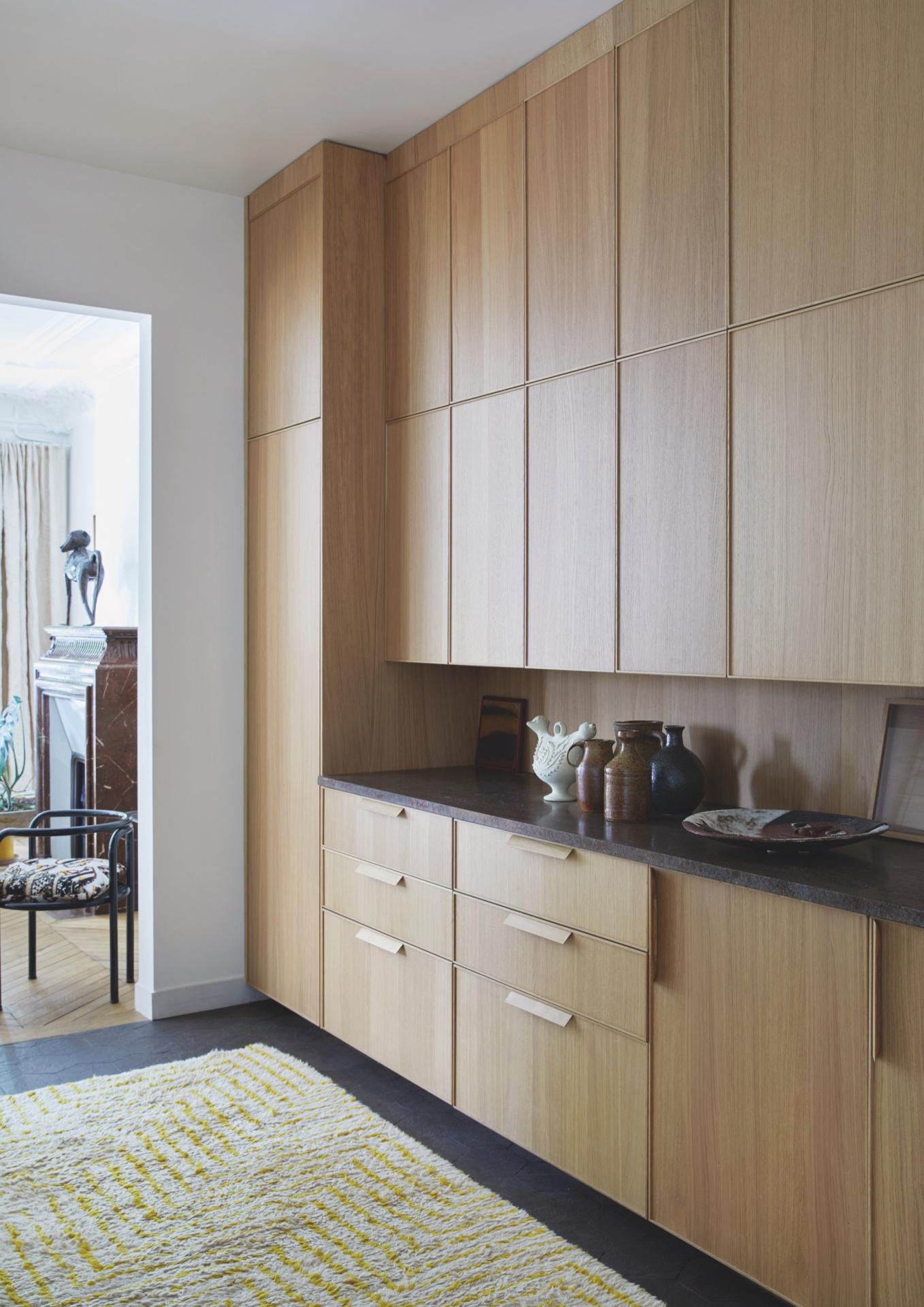 A kitchen had to be added too, of course: this was done by fitting a series of sleekly elegant, floor-to-ceiling oak cabinets and integrated appliances into two of the interleading spaces. Through a slightly widened doorway from the sun-splashed dining area, the first part of the kitchen is primarily devoted to providing storage for Robert's wide-ranging collections of crockery and glassware, while the room beyond contains cooking appliances and scullery accoutrements.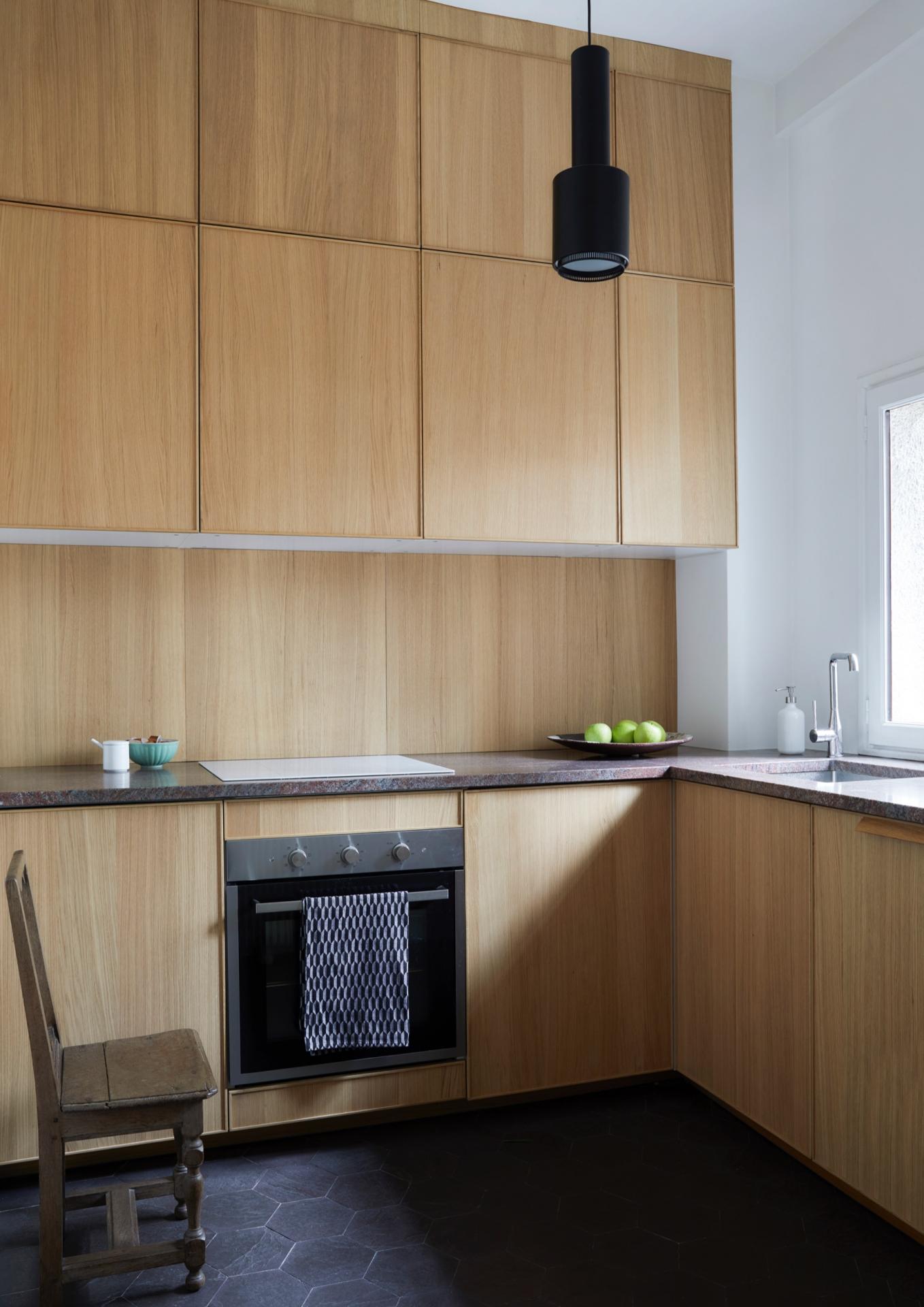 Any visitor who takes a quick peek inside those aforementioned storage cupboards is provided with ample demonstration of Robert's fine-tuned sense of "the charm of objects". This anti-minimalist ethos is also very much a reflection of his interest in bringing together styles – and with them, moments in time – in ways that enable pieces and periods to "speak to" each other via both complementarity and contrast. The result is a home that combines a dynamic élan with a laid-back atmosphere; and one that is ever-changing in terms of its interior design.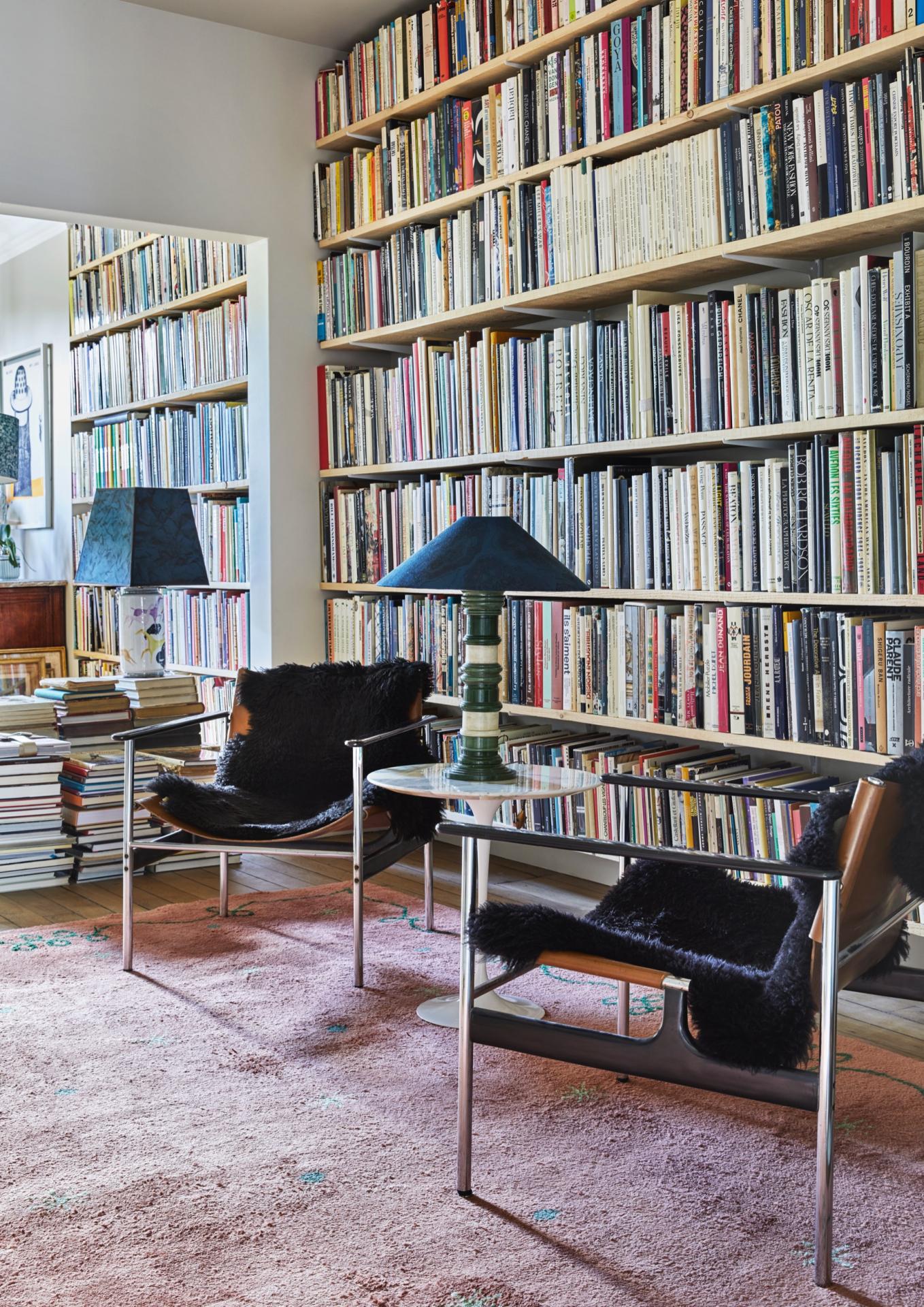 Perhaps most clearly emblematic of Robert's wide-ranging and ever-evolving aesthetic is his home office and library, a space tucked away upstairs that he describes as his favourite space in the house. It is crammed with hundreds of beautiful books – "They are like food to me," says Robert – covering art, fashion, design and much more. In his next home, he muses, looking forward as seemingly every vocational designer does to another new project, the library "might well be the focus", given the space and time its contents occupy in his mind. Above all, it is a sense of curiosity, and the quest for ever-evolving new ways of living, that drives Robert's aesthetic exploration. No wonder that a visitor to his home recalls Matisse's Fauvist masterwork, then – after all, "Luxe, Calme et Volupté" takes its name from the refrain of a Charles Baudelaire poem in which the speaker invites his lover to escape with him to an exquisite imaginary retreat. The one major difference? Robert's refuge is real.


Photographs: Greg Cox/Bureaux
Text: Robyn Alexander