Designed by OUT OF STOCK, a Japanese-inspired minimal residence for a family of four and their domestic helper in Tseung Kwan O adapts to their changing needs as their children grow.
In designing the 747 sq. ft. flat, the couple wanted flexible partitions and furniture to accommodate their growing twins' ever-changing needs.
OUT OF STOCK opted for a Japanese minimalism style with a mix-match of various lines and wood to create a warm and layered living environment. The designer carefully mixes dark and light wood colours and curved elements to avoid monotony.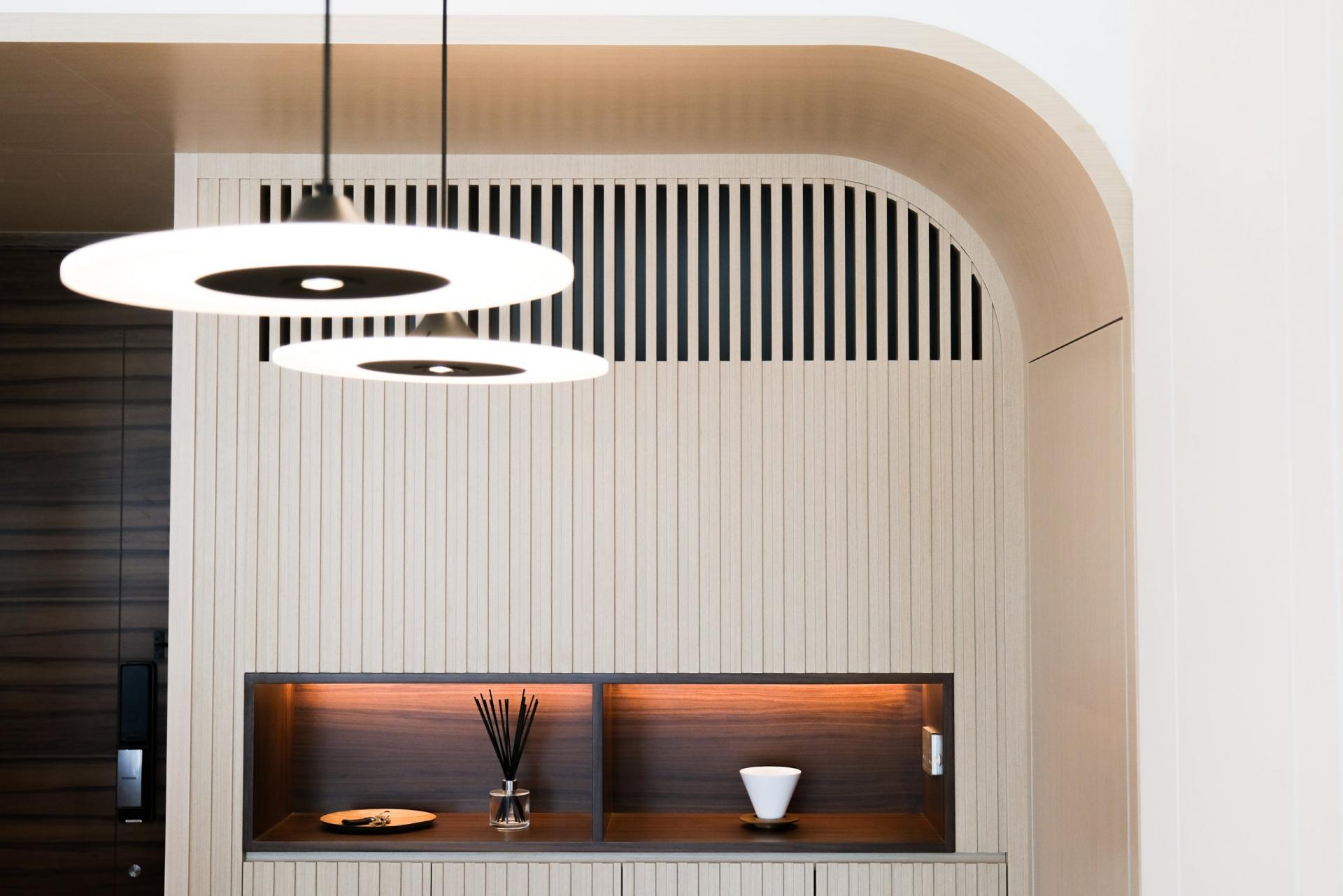 The lighting design of the unit was given plenty of special attention, especially in the living room, where light troughs feature extensively in the curved false ceiling. OUT OF STOCK transformed the bare white walls into a small gallery by installing spotlights to illuminate the homeowners' art collection. The living room also has a dedicated piano area to encourage the children's musical interests.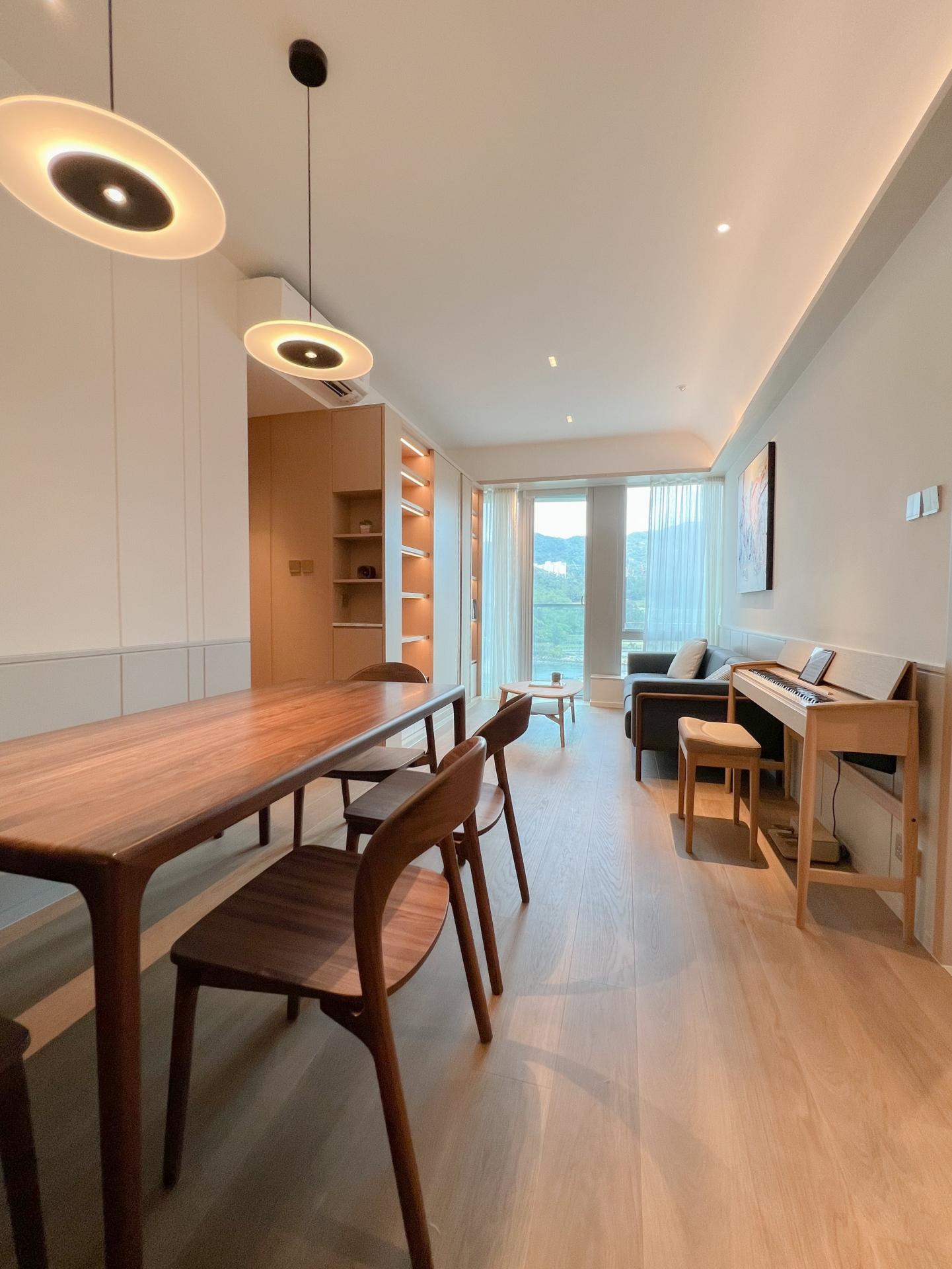 After a redesign, the flat now includes an additional helper's room and a laundry room. An unassuming door on the side leads to the helper's quarters as you enter through the front door. Inside, slatted wooden ceilings ensure airflow, while the sliver design connects the shoe cabinets and display cabinets. The laundry room has an arc-shaped false ceiling, which is also hidden behind a secret door for a tidy look.
The children's rooms were divided into the exact same size and layout to avoid sibling squabbles. To reflect their different personalities, the son's room was painted pale blue, and the daughter's room pink.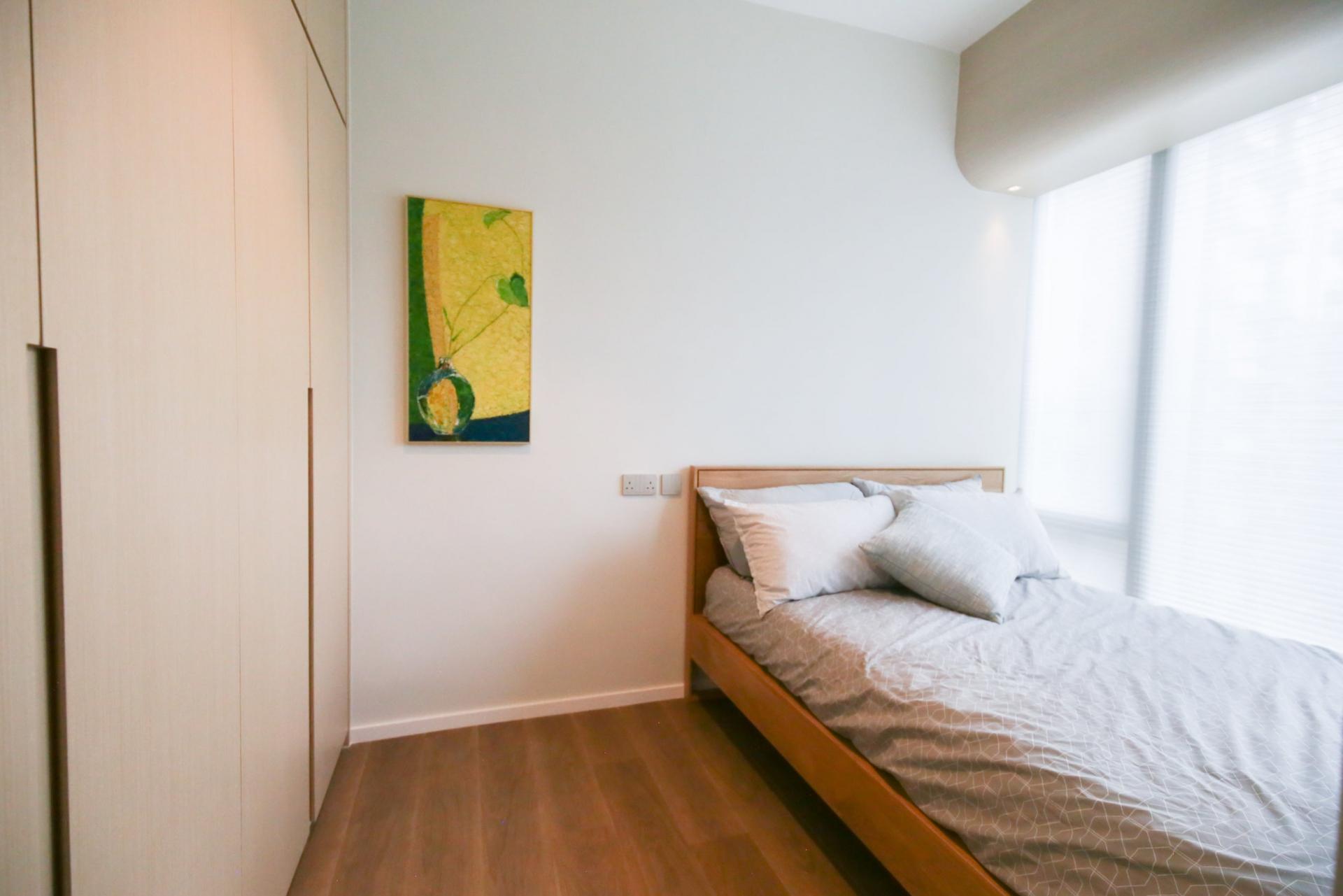 A sleek Japanese style dominates the master bedroom. Arc-shaped wood veneers wrap the beams, paired with an off-white wall and a large wardrobe in light wood. The walls were left with plenty of space for the couple to hang decorative paintings, creating a relaxing space.