Inspired by the colonial architecture of the building, Hong Kong interior designer and decorator Christine Ritter transforms her three-bedroom rental home in Repulse Bay into a contemporary oasis.

Unlike Marie Condo, Christine Ritter doesn't shy away from clutter. Instead, she believes a home should be filled with items that illustrate who lives there. In her own home, Ritter combines contemporary and antique furniture, story-filled artworks and decor pieces that work together like a beautiful tapestry, each thread adding its own distinct colour and texture. "Every home is always under construction. We never stop collecting as people," Ritter tells us, "so what I do with my clients, and in my home, is I make sure the lounge is full of our favourite things, things we've collected throughout our lives and represent us as people."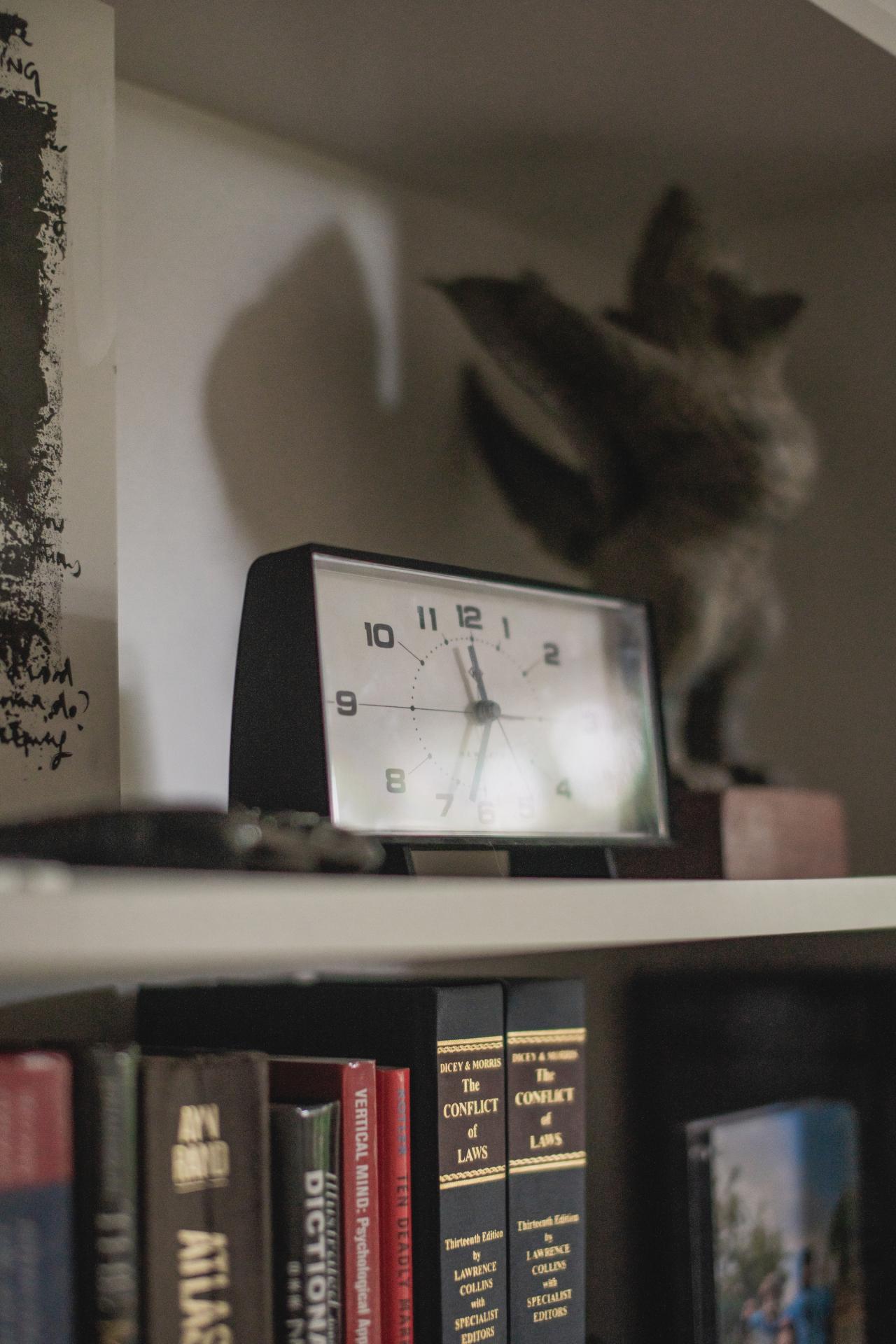 Ritter's living room is filled with unique touches, including an exquisite table lamp left over from her wedding decorating days. "I have to give full credit to my husband for this one," Ritter said with a smile. "This light piece was used to decorate wedding reception tables, but I wasn't sure what to do with it after I moved into interiors. My husband gave me the idea to turn it into a table lamp."

"I have two kids and they're a big part of my life," the designer shared. "Are you ready for a surprise? This box looks like a coffee table, but..." Ritter laughs as she opens up what appears to be a stylish side table next to the sofa, but is in fact a treasure box that harbours an extensive collection of costumes for her kids. "I do a lot of design work for families with young kids like mine. And the living room, as much as I wish it was adult only, is very much not that way. So what I try to do is incorporate things like small chairs, low tables and storage for fun games."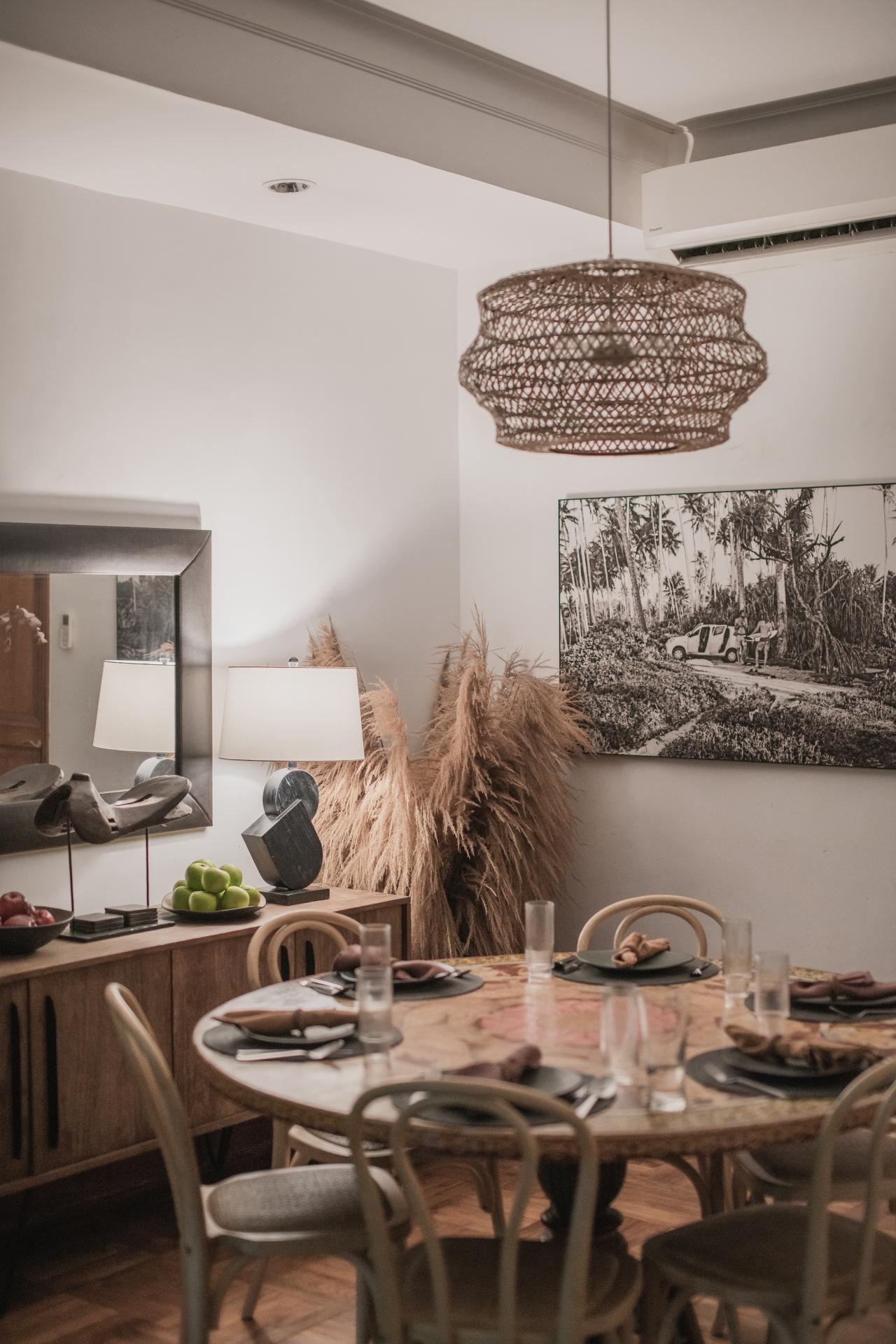 Ritter's living spaces are adorned with artistic creations by friends and family. A black-and- white printed photo by her husband hangs on the main wall of the dining room. "He took this photo on one of our trips to Sri Lanka. This photo is so dear to me as we love Sri Lanka, and it's one of my favourite artworks that we own." The walls lining the passage from the living room to the bedrooms are graced with more cherished paintings, adding a personal touch to the interiors.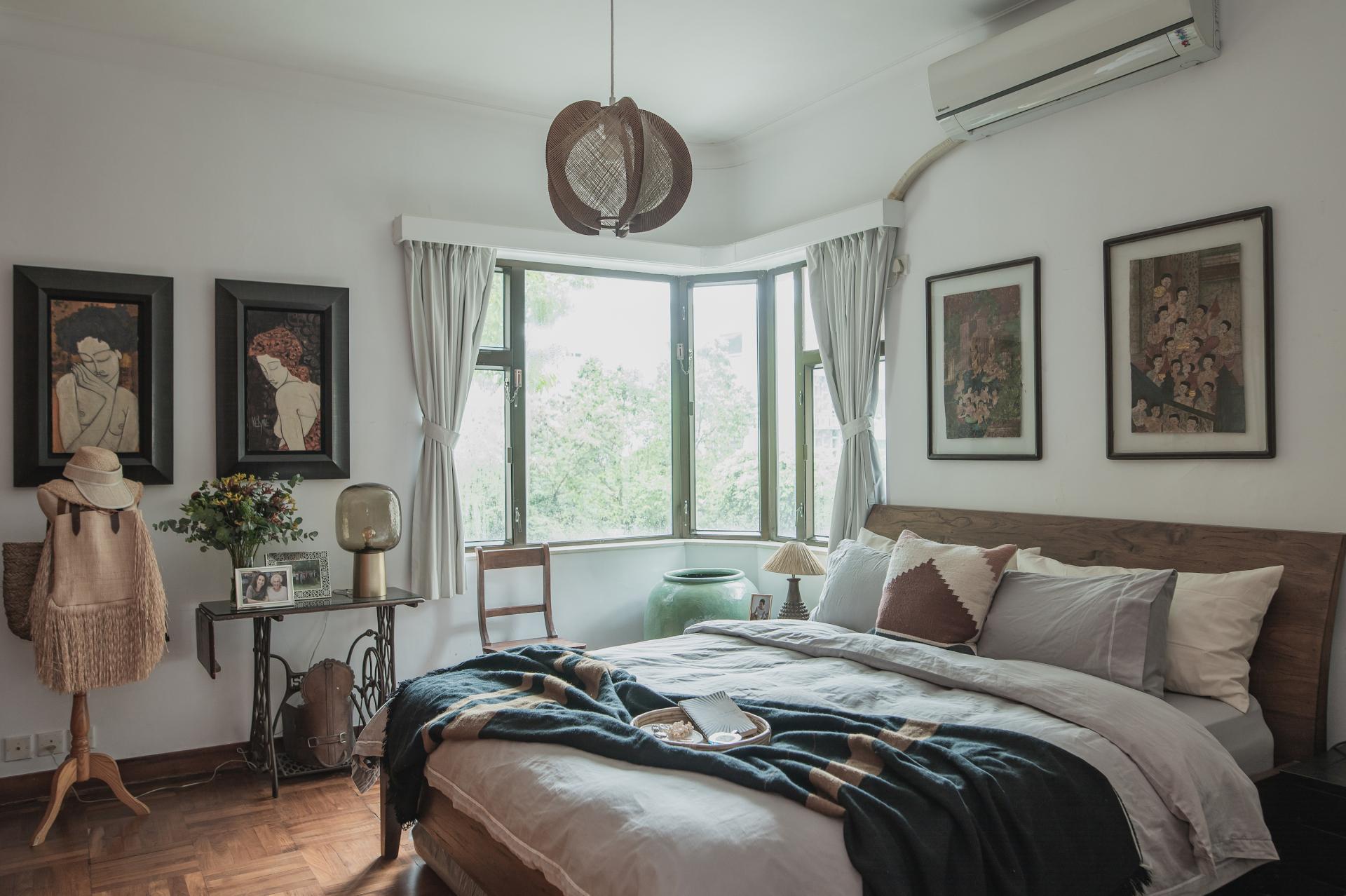 Ritter designed the master bedroom to ooze tranquillity and silence. She worked off the artwork on the wall to create a monochrome theme of mainly browns, whites and creams to pull the entire space together. A mannequin stands in the corner of the room, which seems out of place at first, until we learn that Ritter used to hand embroider wedding dresses. She would proudly display the lavishly embroidered dresses on this mannequin, allowing brides to envision themselves in the gowns before taking it home. Next to the mannequin is a vintage singer table, which now serves as her vanity table, that holds equal sentimental value to Ritter. "This is a piece I'm finding very difficult to let go of. I love collecting vintage pieces, and Hong Kong used to be an old manufacturing city so this table is actually from here."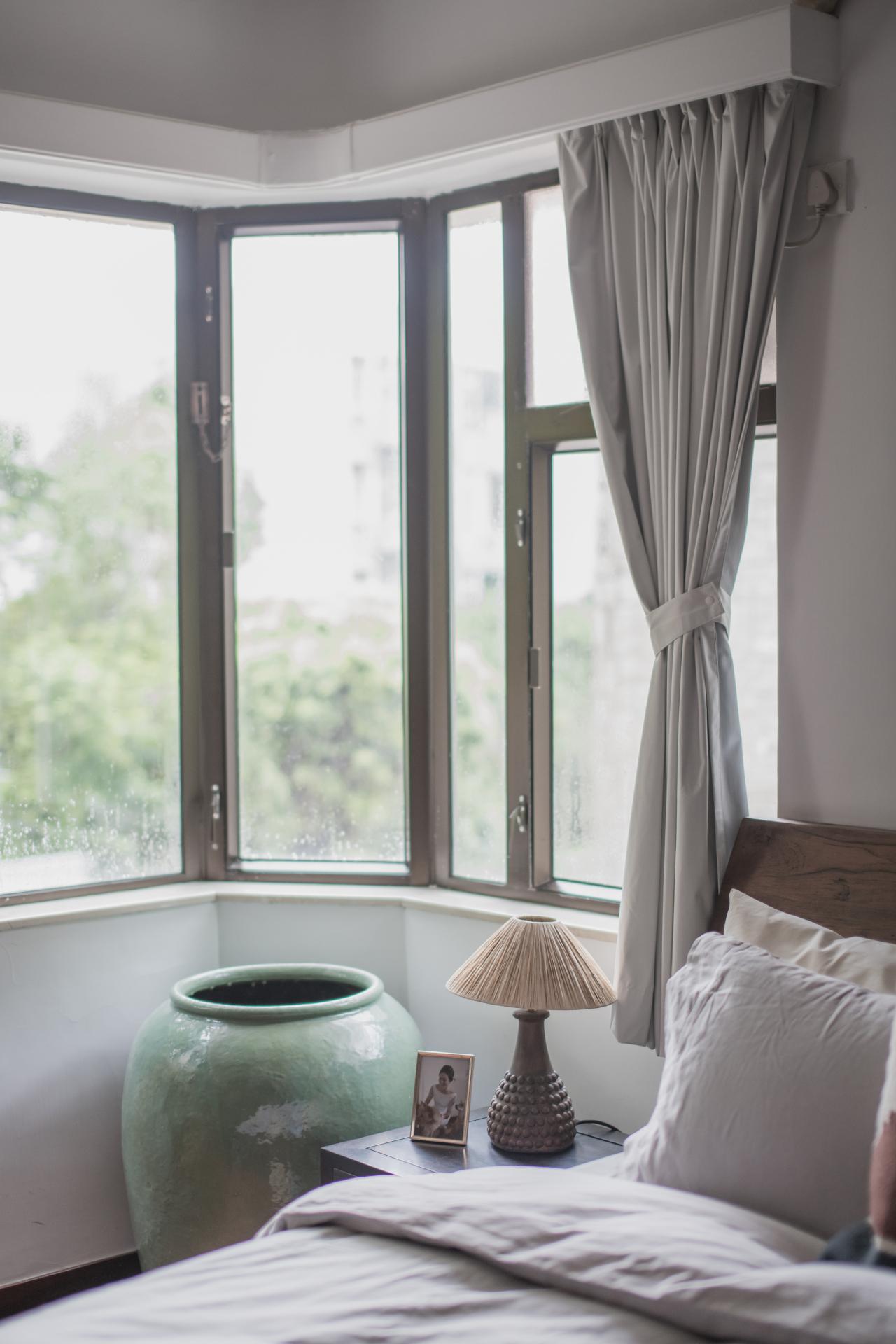 "We're fortunate to have a third bedroom in Hong Kong, and this is the room that has changed so much in the last three years," Ritter said. During the pandemic, this multi-functional space was an office, a makeshift classroom for her children, a workspace for herself and others, and is now back to being a guest bedroom as well. The room, which is primarily used as her office, is decorated with artwork and interior design knick knacks, including paintings of her sons by her late mother-in-law. Remnants of the space's homeschooling past still remain, sticker stars are scattered across the wardrobe doors and a vintage school desk (also locally sourced) sits adjacent to Ritter's own desk.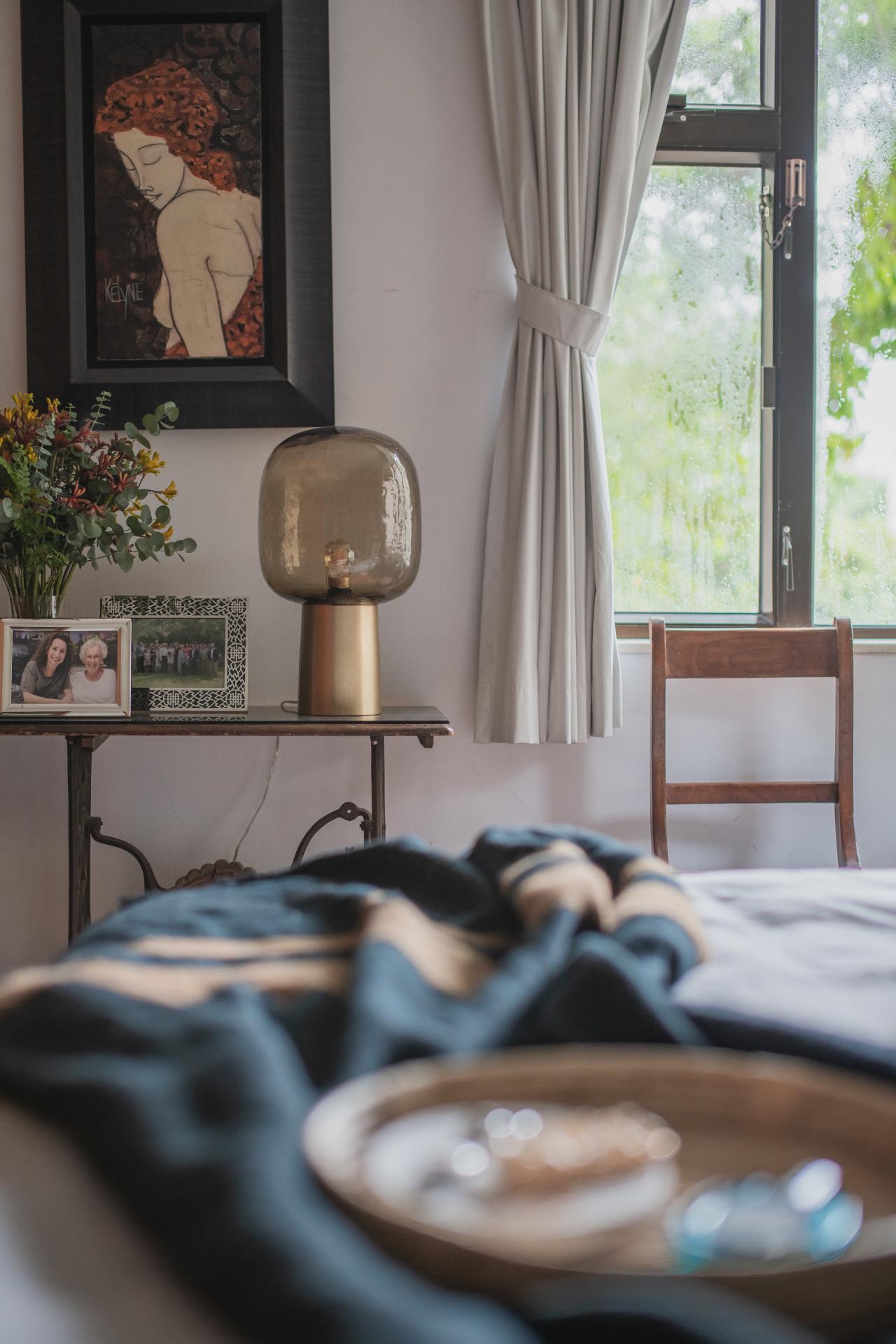 "My advice for my clients, friends and family is to enjoy the things you've collected in your life. They will all find a home in your home and bring so many memories. Nothing can take that away from you."
Want more stories like this? Follow Home Journal on Facebook, Instagram and YouTube.