"My wife and I had been looking for a new place for a long time until we came across this apartment," describes Henry Chuang of the instant affinity he felt towards the bright and airy family home, perched high up in a residential complex on Seymour Road in Mid-Levels.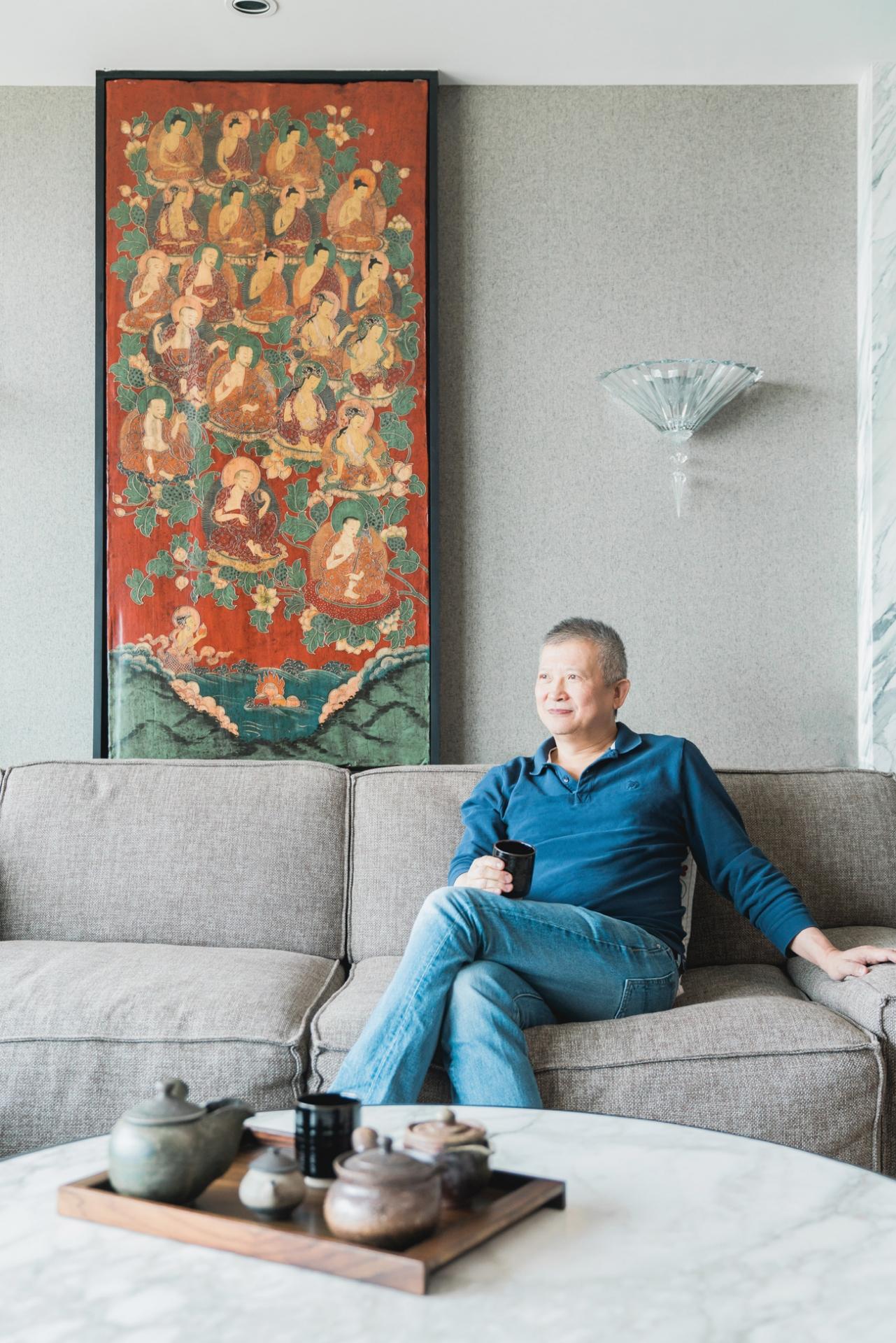 It's certainly not hard to see why. A palpable sense of calmness washes over every corner of the 1,600sqft apartment – a covetable quality in this bustling city that has just as much to do with the complex's configuration as it does the home's elegant design approach. "The building has three units on each floor, but there are no common walls between the units," explains Henry. "We are right below the fire barrier level, so there's no one on top of us. The place is very quiet."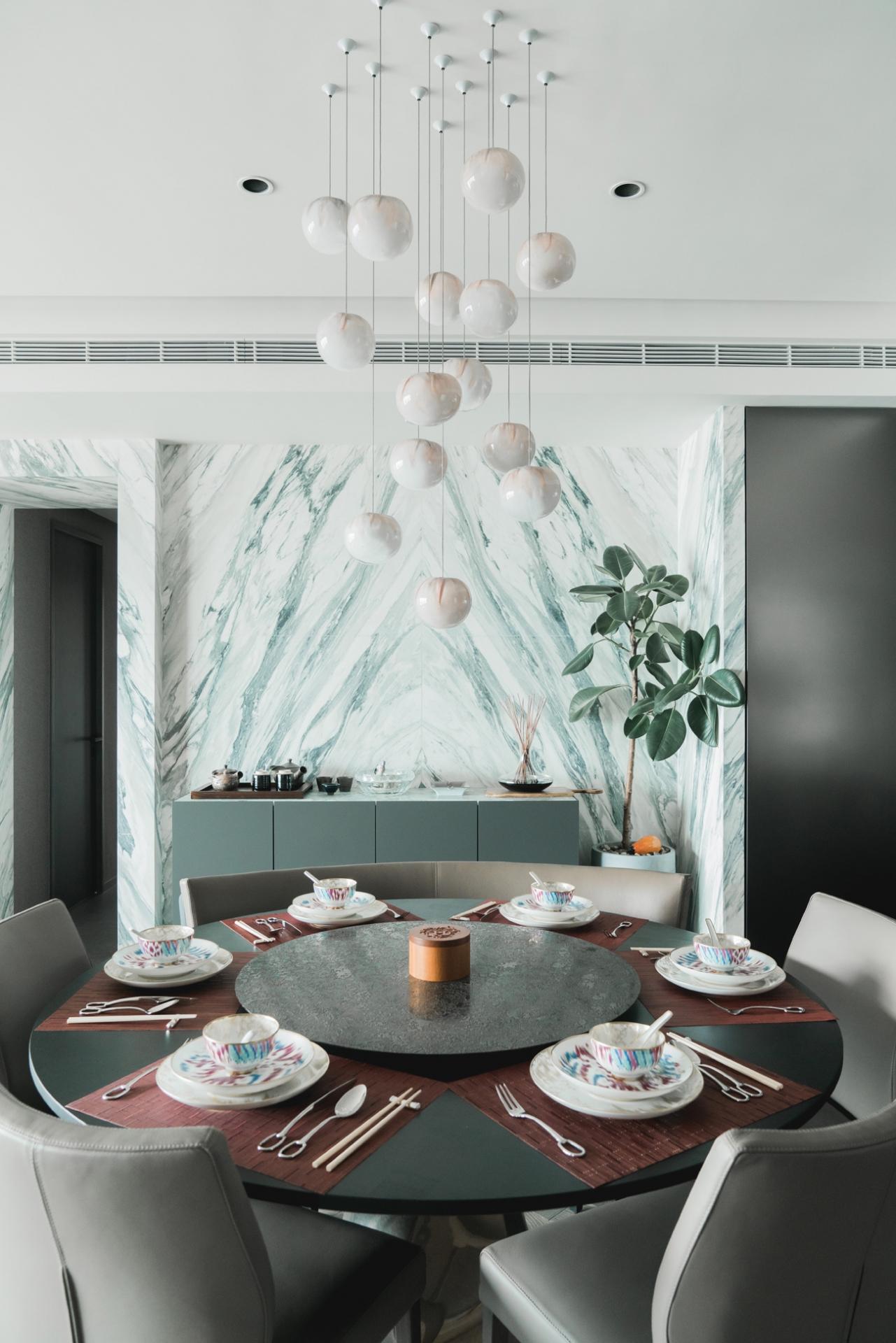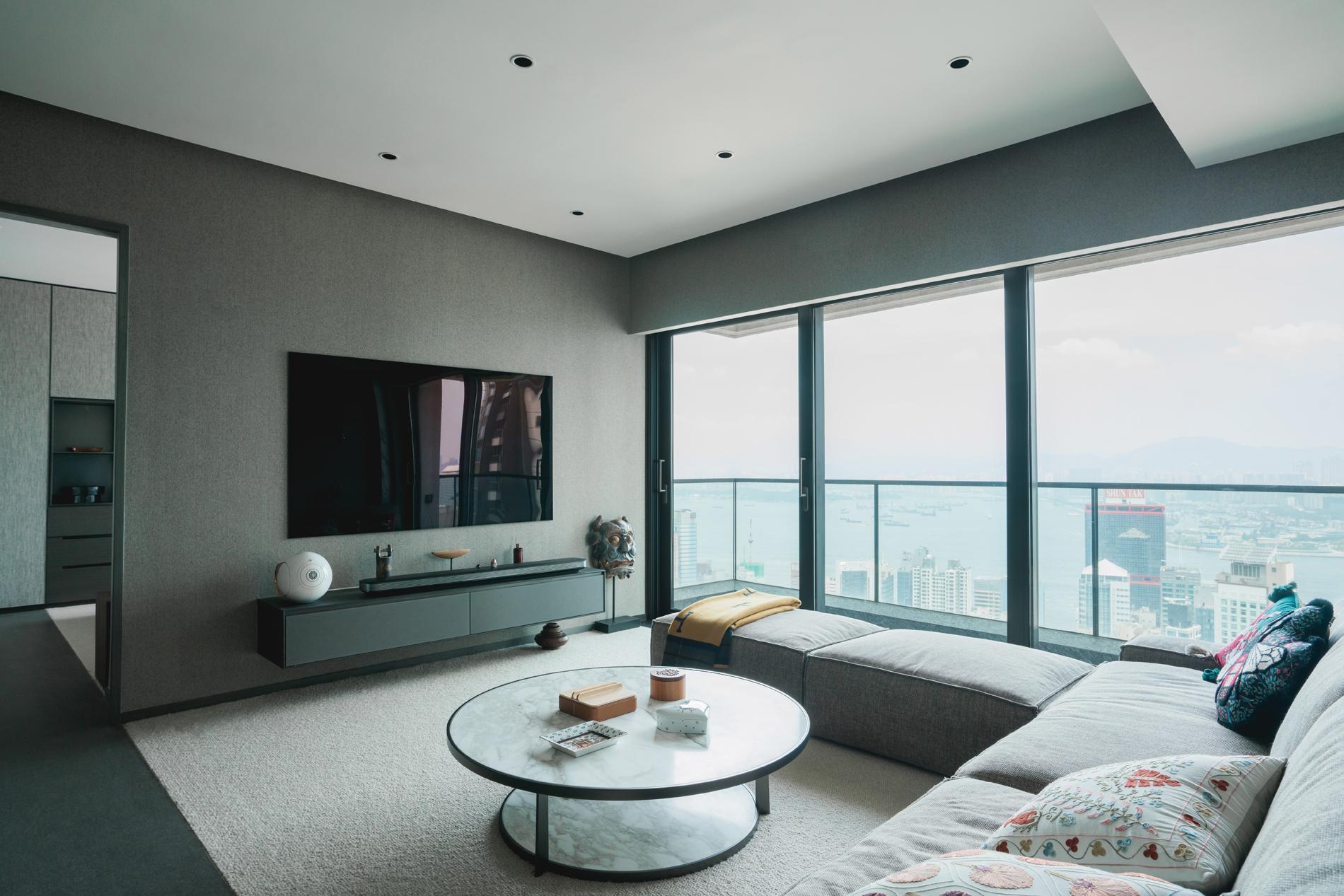 The tranquil environs provided the ideal setting for Henry – who himself favours a sleek, minimalist decorating style and was involved in the renovation and construction business for several years – to create his dream family home. The aim was a space that would be a calming sanctuary primarily inhabited by Henry and his wife, yet complete with all the touches for whenever his son, who works overseas, comes home to visit. "I read all kinds of magazines on interior design and architecture," he enthuses. Henry also enlisted the help of Louie Shum, chief designer at House of Beast, a Hong Kong-based design firm with which he had previously worked on several other projects.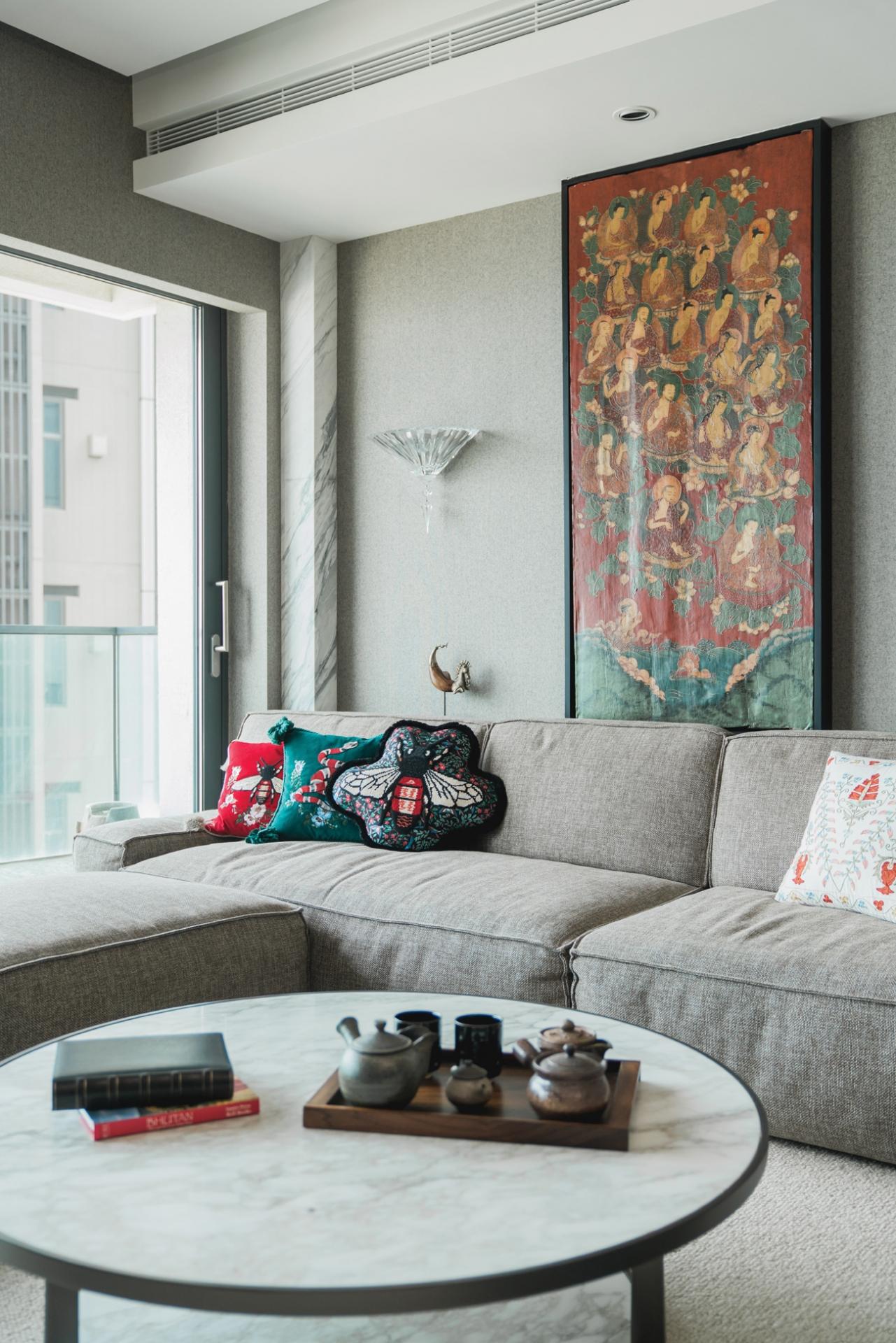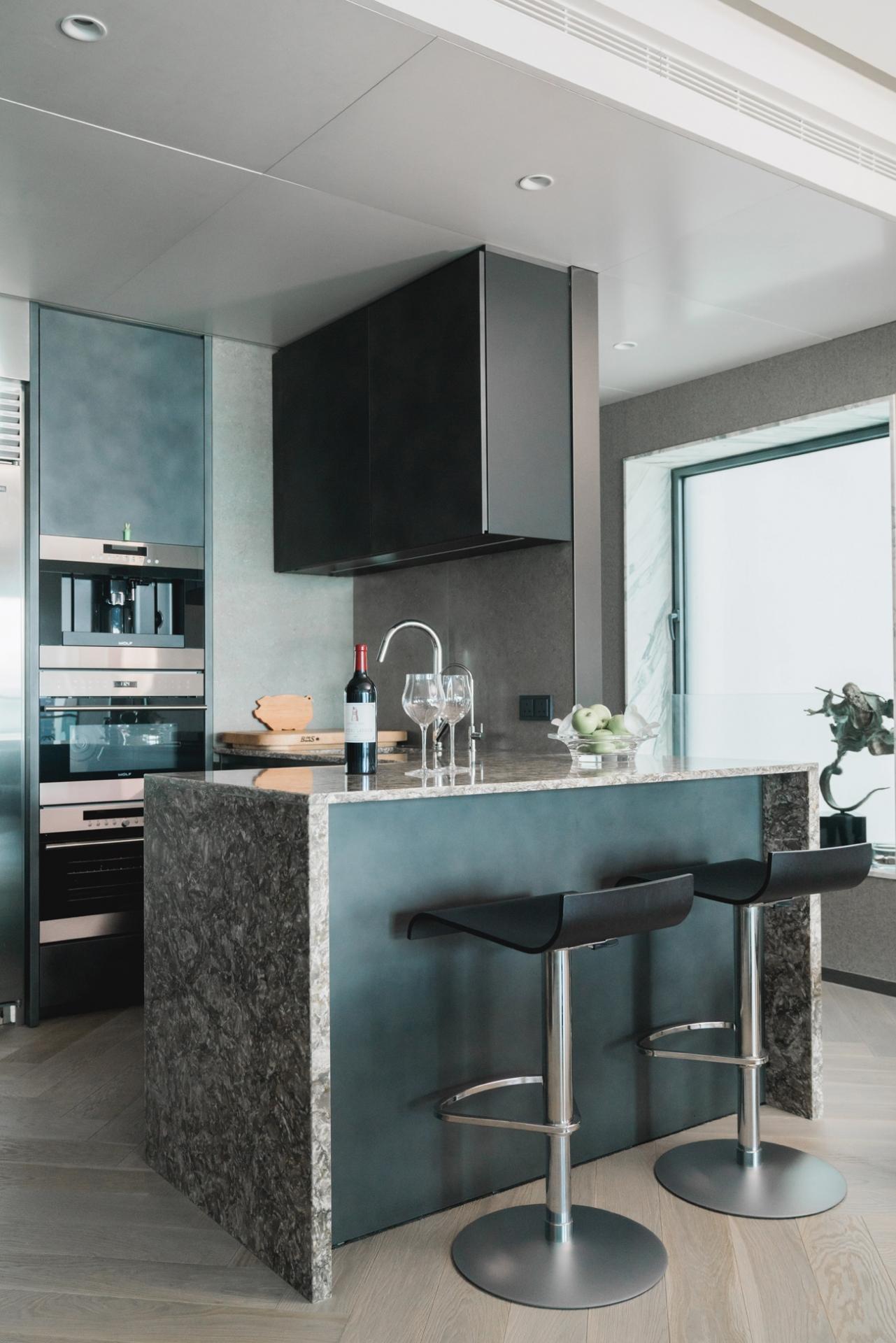 As such, several major reconfigurations of the apartment's layout were needed to accommodate the diverse needs of the family. A wall in the study (Henry's favourite room, replete with bed-sized "mahjong sofas") was moved to enlarge the second guest bedroom, a bedroom was transformed into the wife's closet and the helper's bathroom was opened up to create the current four-bedroom, four-bathroom layout. "One requirement of my wife is that each room has its own bath or shower," explains Henry.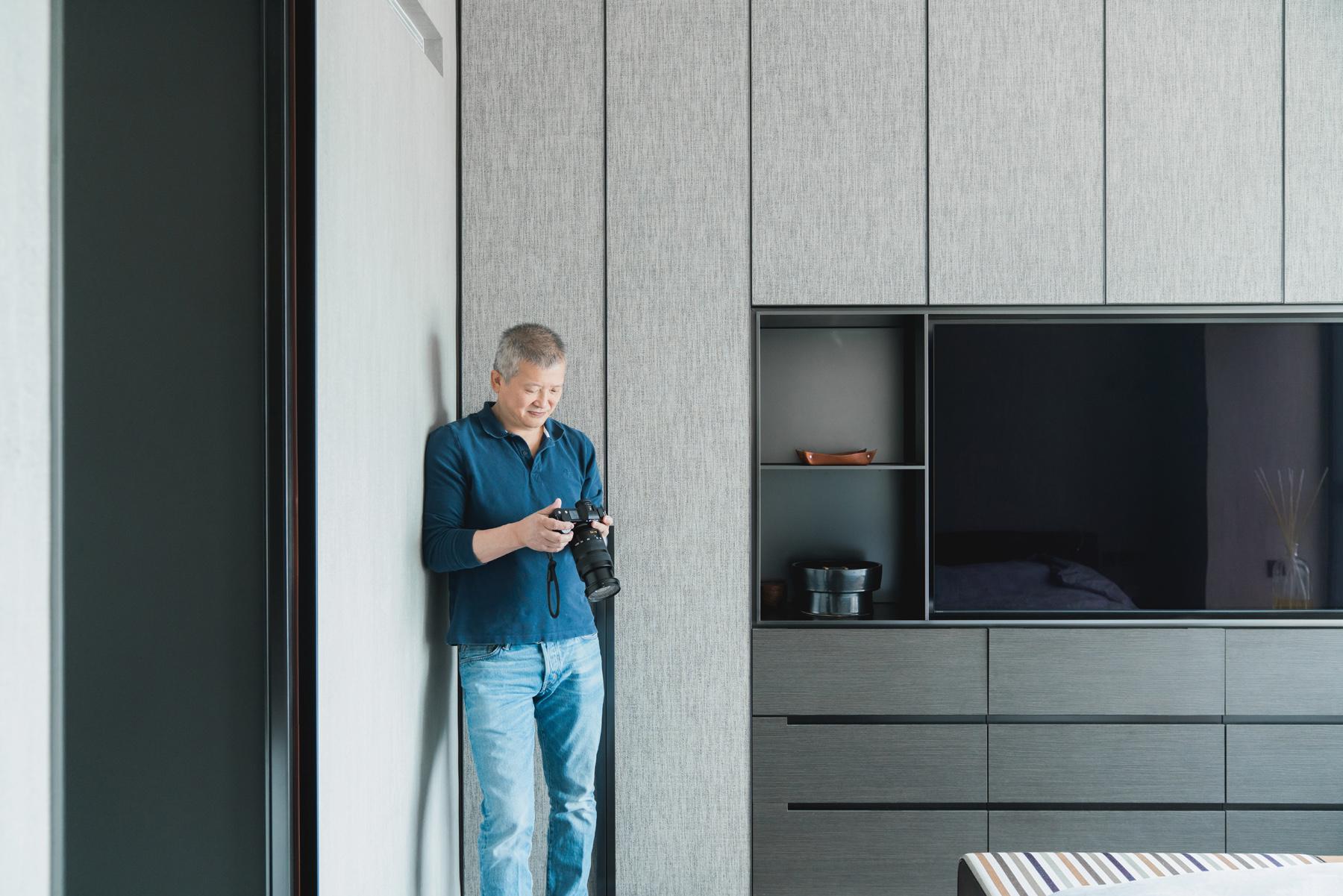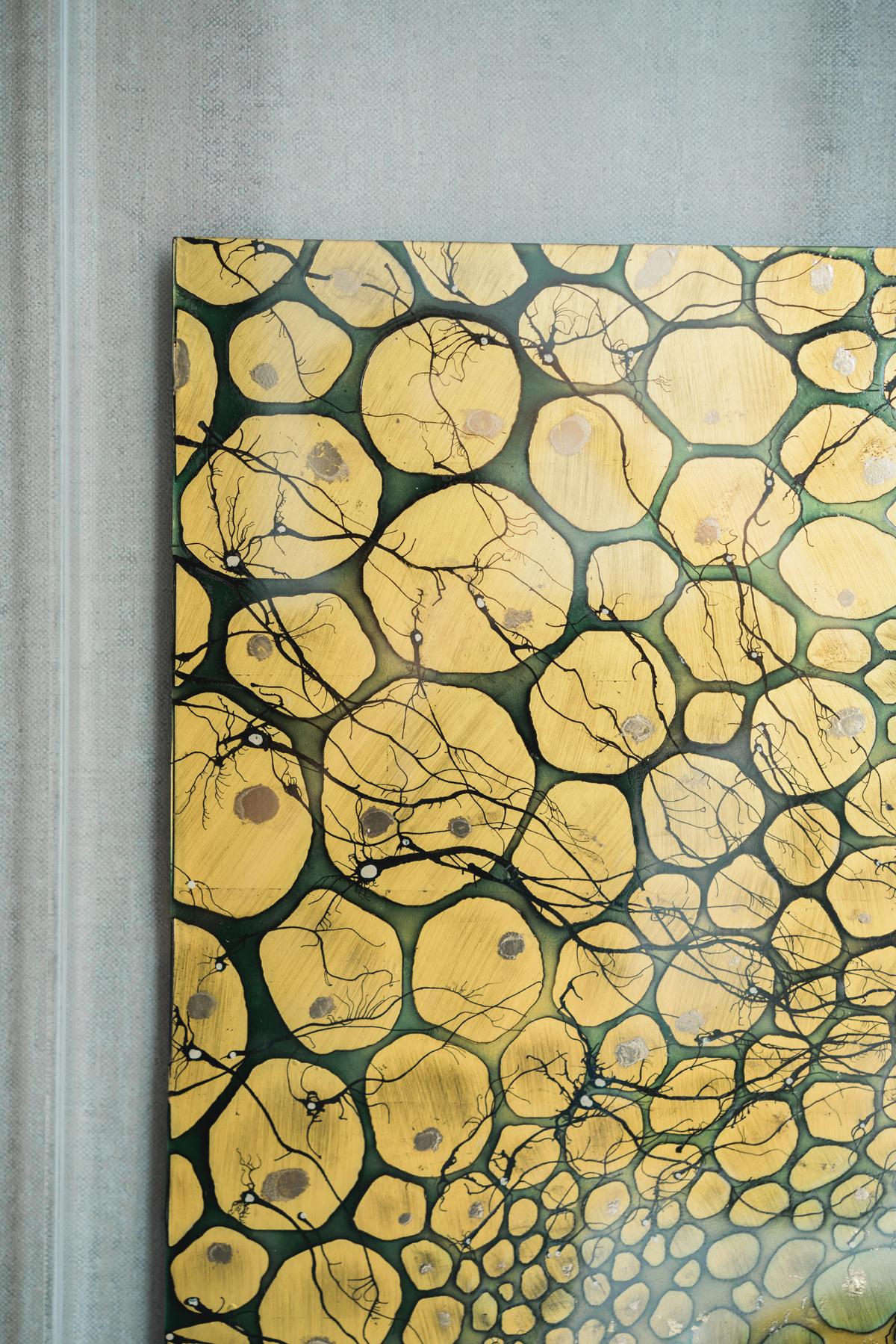 Once the structure was perfected, next came the interiors – and Henry knew exactly what he wanted. "I am basically a minimalist in design," he says, explaining that he envisioned a timeless, clean and collected space with a hint of elegance. Together with the House of Beast team, he harmonised streamlined, functional furniture with a colour palette rich in light greys and taupes, featuring materials such as oak and white marble – as found on a centrepiece feature wall that anchors the dining room. "I also don't like things laying all over the place," says Henry. "In that respect, there are plenty of full-height build-in cabinets in the apartment." These considerations have elevated the expansiveness of the sun-drenched open living, dining and kitchen spaces that overlook the harbour.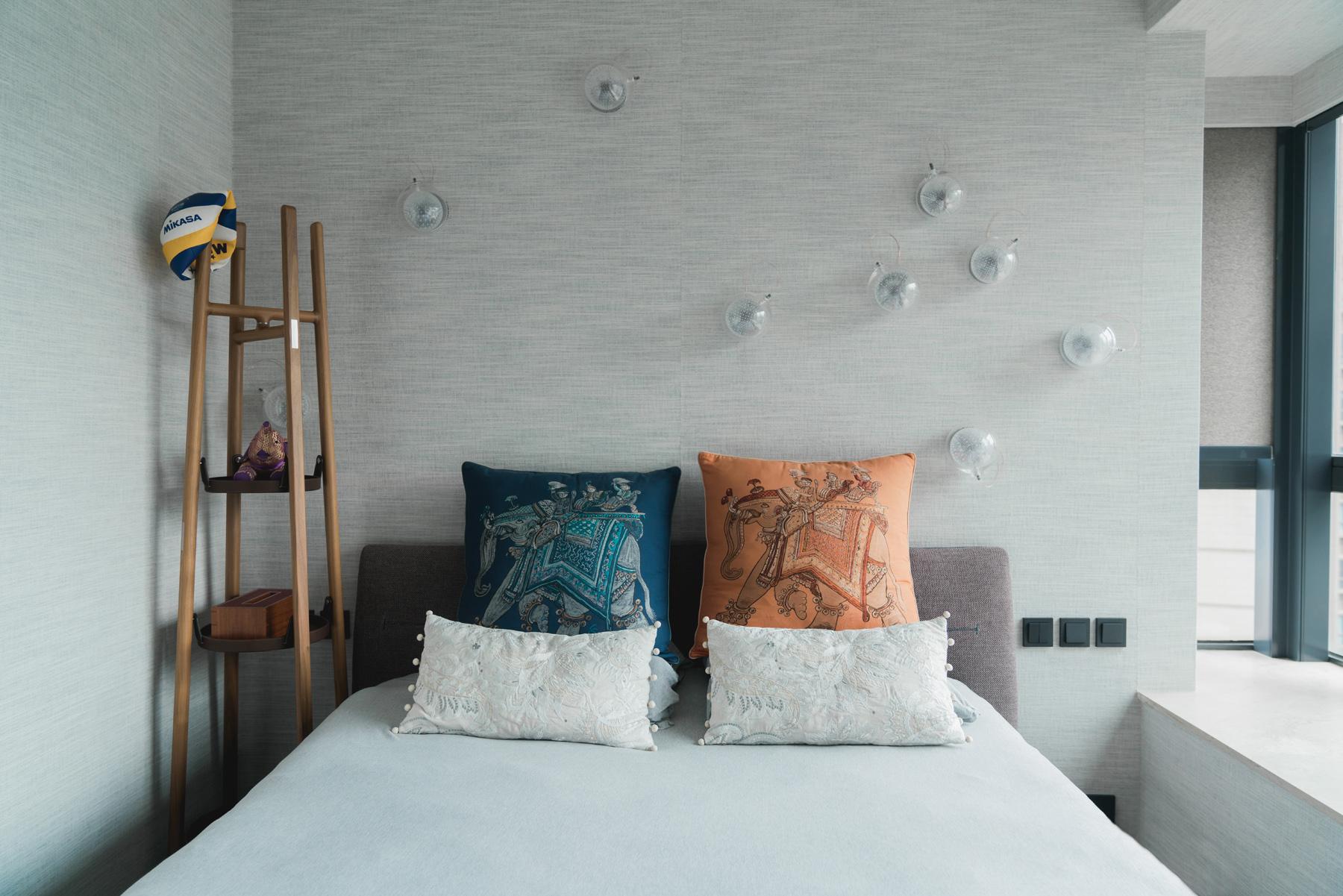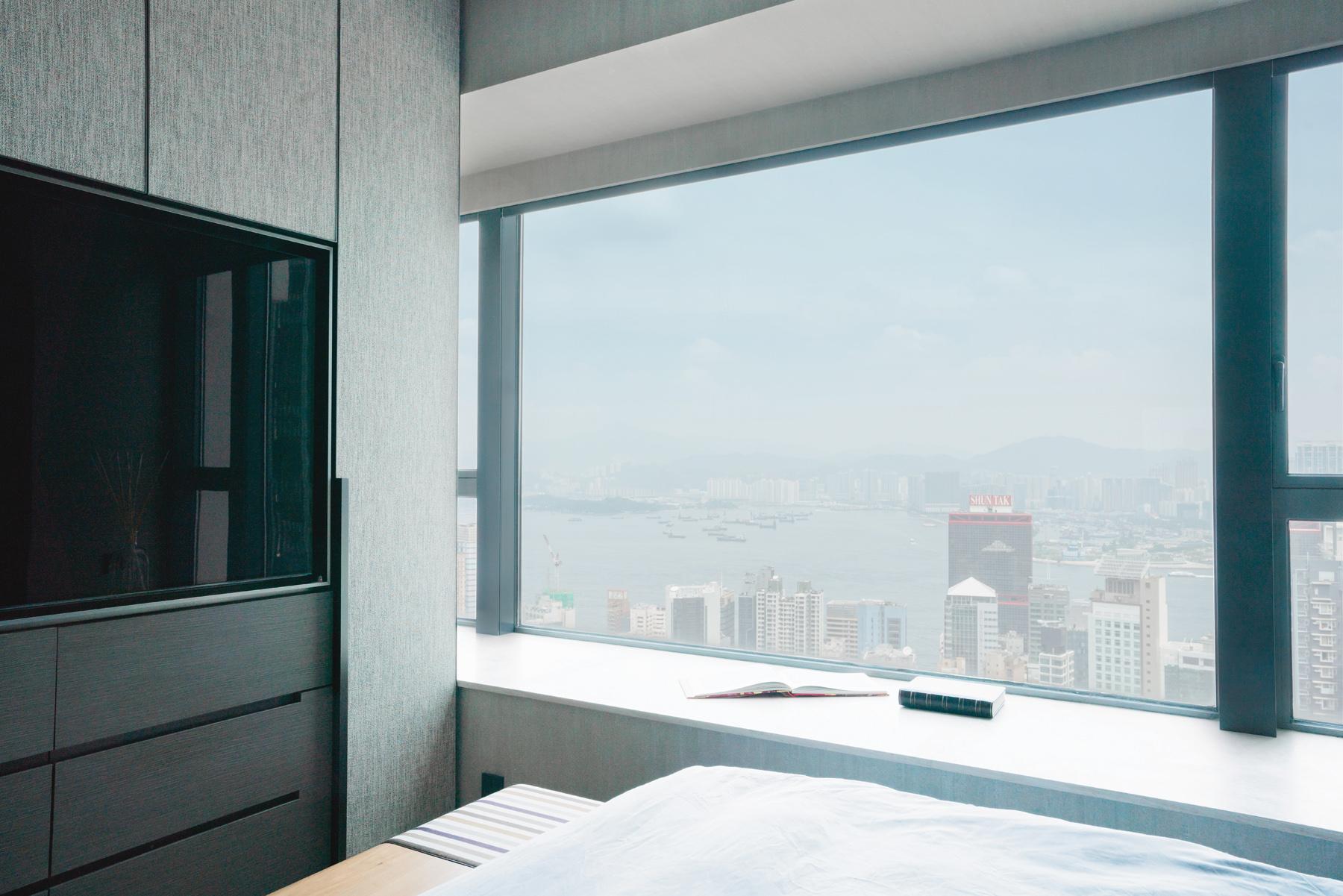 Of Some of Henry and his family's most treasured memories were created in these particular rooms, whether that be "heavy cooking" in one of two cooking areas that has a door to the patio, sharing meals around the Pukka dining table, or minor baking and entertaining guests in a secondary cooking area that faces the dining room. Henry, who is fond of handmade and unique pieces, also displays his favourite relic in the living room: a red Buddhist wood panel from Tibet that is a salvaged door from a monastery, its colour and details still vivid from subsequent restoration. "Although I'm not Buddhist, somehow when I look at it, it gives me a sense of peace," he says – and this quality clearly radiates throughout the rest of the home.
See also: This Stunning Penthouse Sits Within a Historic San Francisco Clock Tower