When a creative couple sought the help of Anastasia Fedorovskaya to design their 1,700 sq. ft. residence, the main objective was to preserve traces of the family's history in the home while giving the space a fresh update.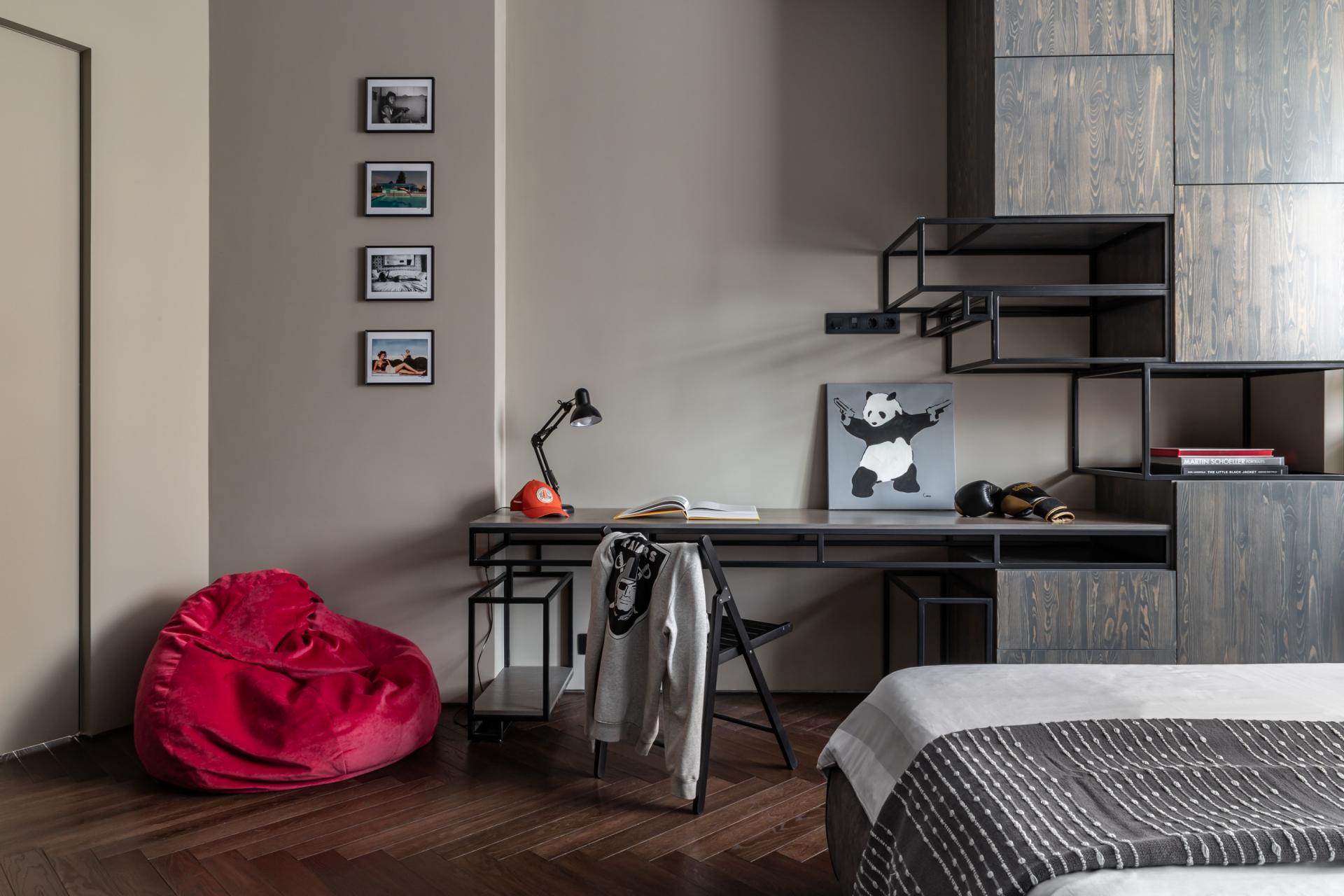 "Our challenge was to accommodate all the furniture and artwork that had been accumulated and acquired while repainting everything. At the first meeting, the clients told me that they found an antique dining table that's over 120 years old and is waiting to be restored," said Fedorovskaya.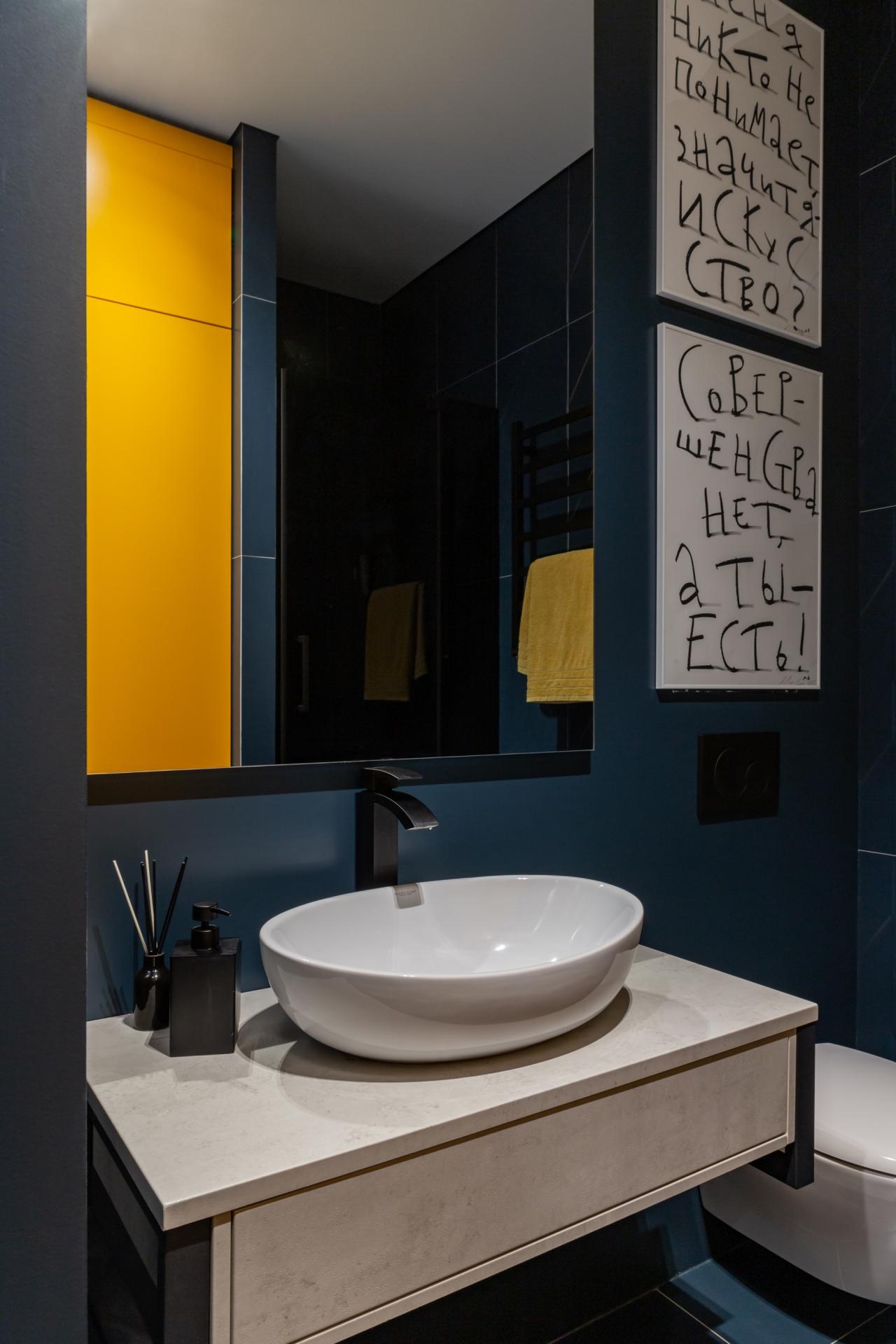 As the owners wanted blue walls in their bedroom, a black and blue color scheme was chosen for all of the walls in the home with bright accents and objects from different eras to give the home character.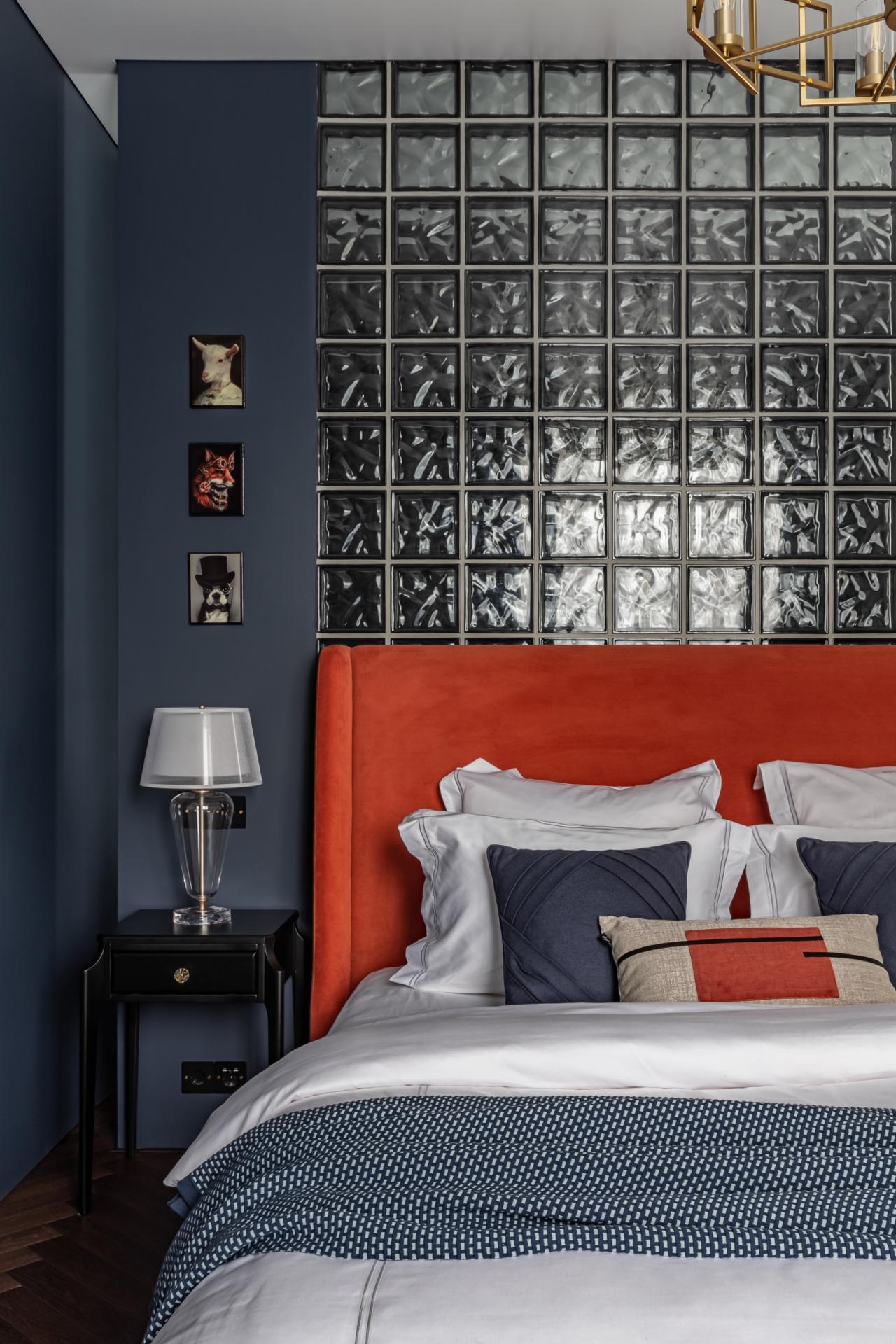 The kitchen-living room was supposed to be the focal point of the apartment, a place where a large family could gather, history could be preserved, and a lot of light would come into the apartment.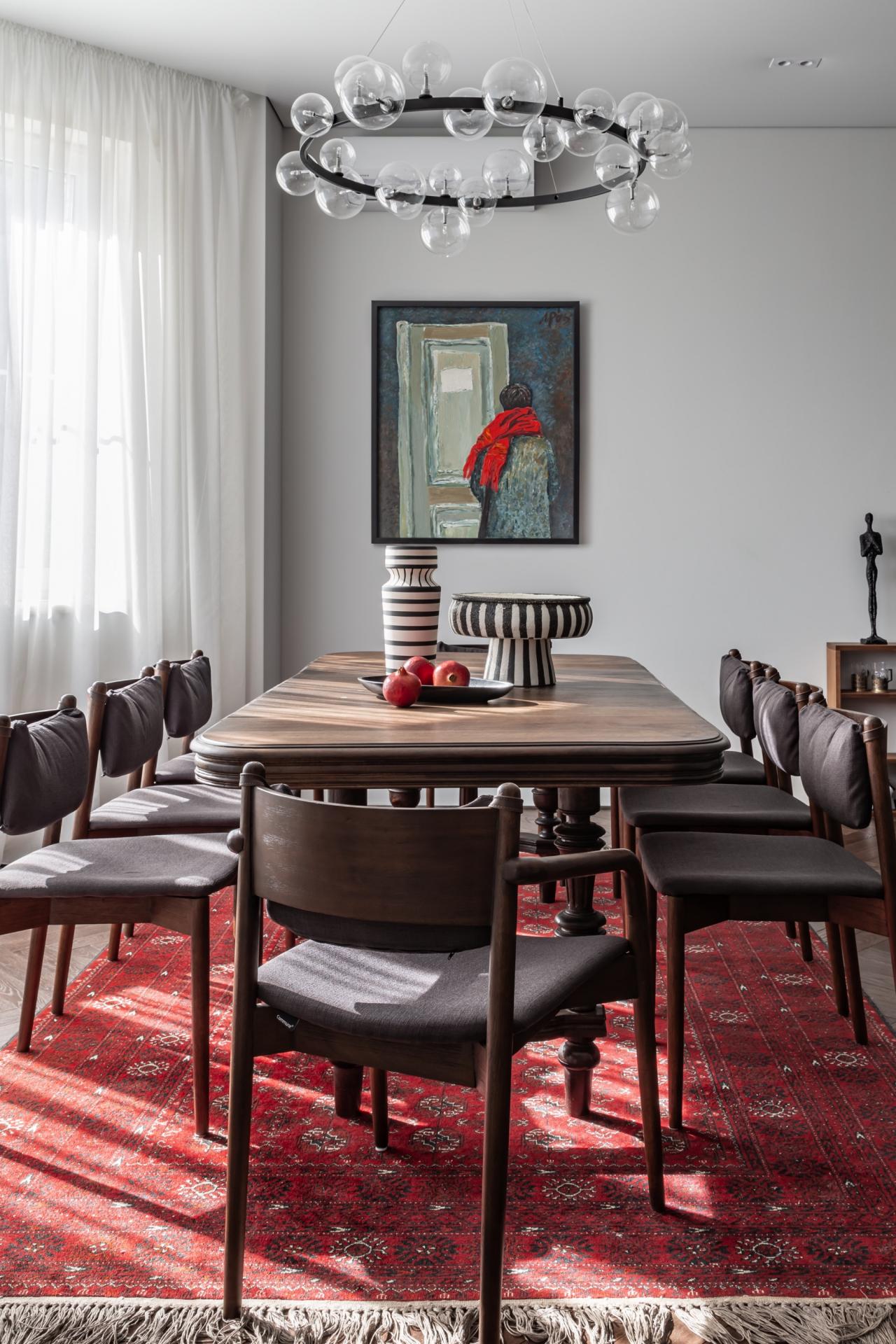 A master bedroom with minimal storage and unnecessary items was required. However, it also had to reflect the hostess' love of vintage items and classic style at the same time. In order to provide soft, warm lighting behind the head of the bed, a wardrobe was built with lighting behind a glass block partition. "It turns out the homeowners and I all share a strong love for glass blocks," Fedorovskaya tells us.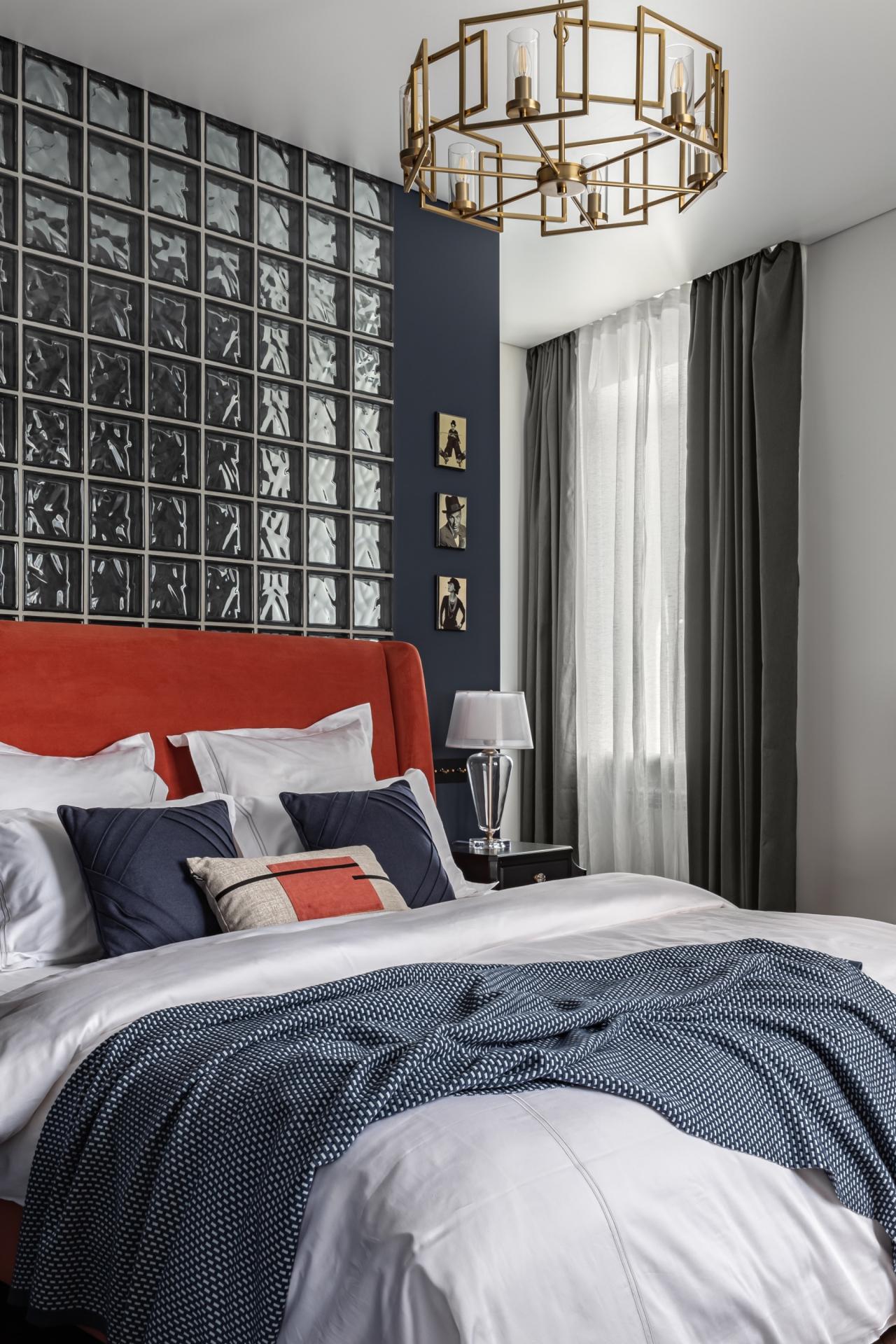 "The layout of the rooms in this apartment is not the simplest. The hallway and dressing room have a hemisphere partition, and there is also a large walk-through kitchen with a living room and dining area in the middle," Fedorovskaya explained. "In addition, there are a lot of sharp corners with which I was unable to work, since customers contacted me after experiencing an unsuccessful experience with another designer."
Read More:
Hong Kong Equestrian's 914 sq. ft. Mid-levels Apartment: A Stylish Haven with Breathtaking City View
American-Filipino Influencer Jen Balisi Makes Waves with Modern Filipino Restaurant Barkada in Hong Kong
On The Market: Elton John's 13,300 Sq. Ft. High-Rise Flat in Atlanta