There are two ways to arrive at Nick Buckley Wood's home.
First option: a bumpy ride on a golf buggy, perhaps the only vehicle compact enough to fit on and withstand the narrow, winding road up to the mansion. Second option: on foot, a roughly eight-to 10-minute trek from the main road, during which you might cross paths with leisure hikers finding their way to Victoria Peak.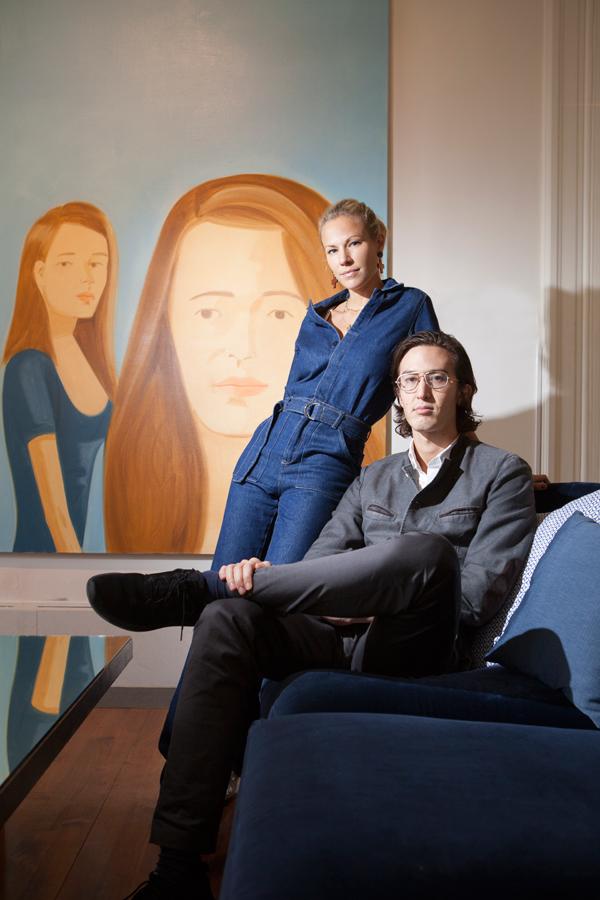 Alice Keswick and Nick Buckley Wood
This interesting, if slightly bewildering, challenge didn't deter interior designer Alice Keswick from taking on the project of updating and enriching the colonial residence, one of the oldest structures in the area. We focused on a clean and contemporary colour palette, with hints of Asian influences and an overall essence of traditional British style, in keeping with its heritage, Alice says. Having been friends with Nick for years, she notes it was a casual commission that gave her a relative amount of free reign. Nick adds, My only request was that the art would not be overpowered by the interiors.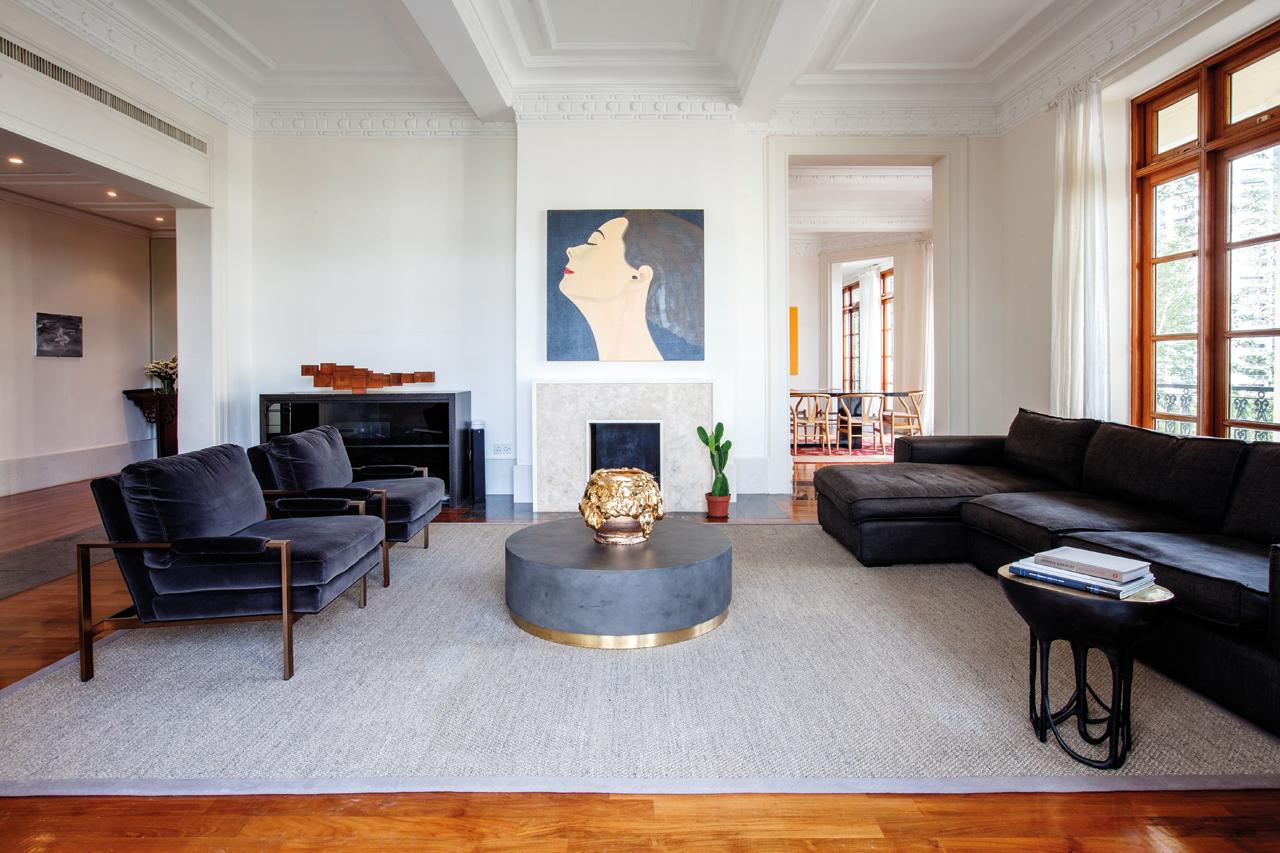 An Alex Katz painting hangs above the fireplace in the drawing room, while a gold sculpture by Takuro Kuwata takes pride of place in the centre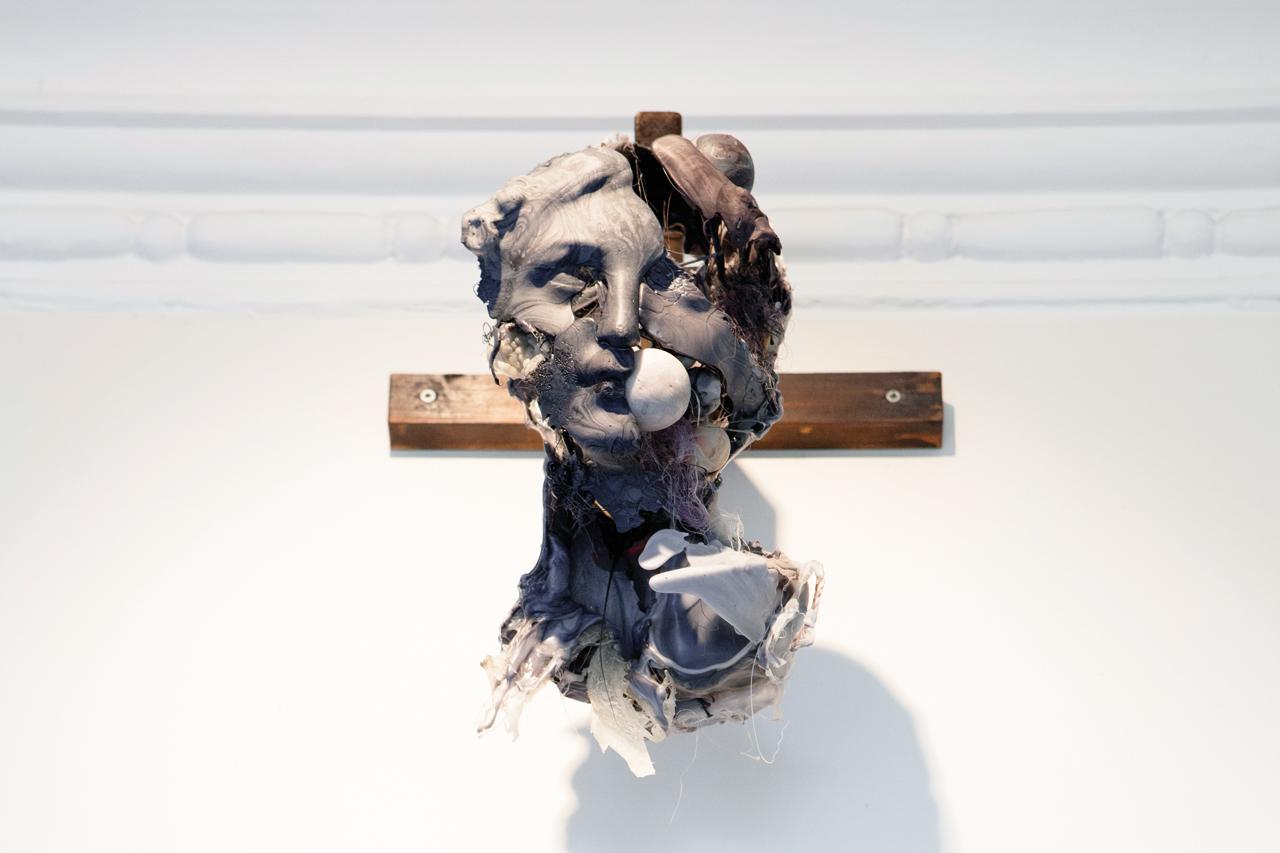 Inclinations bloom into passion by nature or by nurture, or a mix of both, as in the case of the Asia director of Galerie Thaddaeus Ropac. I always loved art and luckily realised that I was not a good artist early on, Nick offers. Even as a teenager I preferred to critique and collect my classmates' artworks. At 18, he purchased the entry piece to his collection: a small edition of Jeff Koons' Balloon Dog. I actually bought two and sold one a few years later at a nice profit – but I'll never sell the other one, he says. After his university years in the UK, Nick moved to China and worked with Pearl Lam Galleries for five years between Shanghai, Hong Kong and Singapore before accepting his current appointment at the European gallery, in which he oversees its growth in Greater China and the rest of Asia.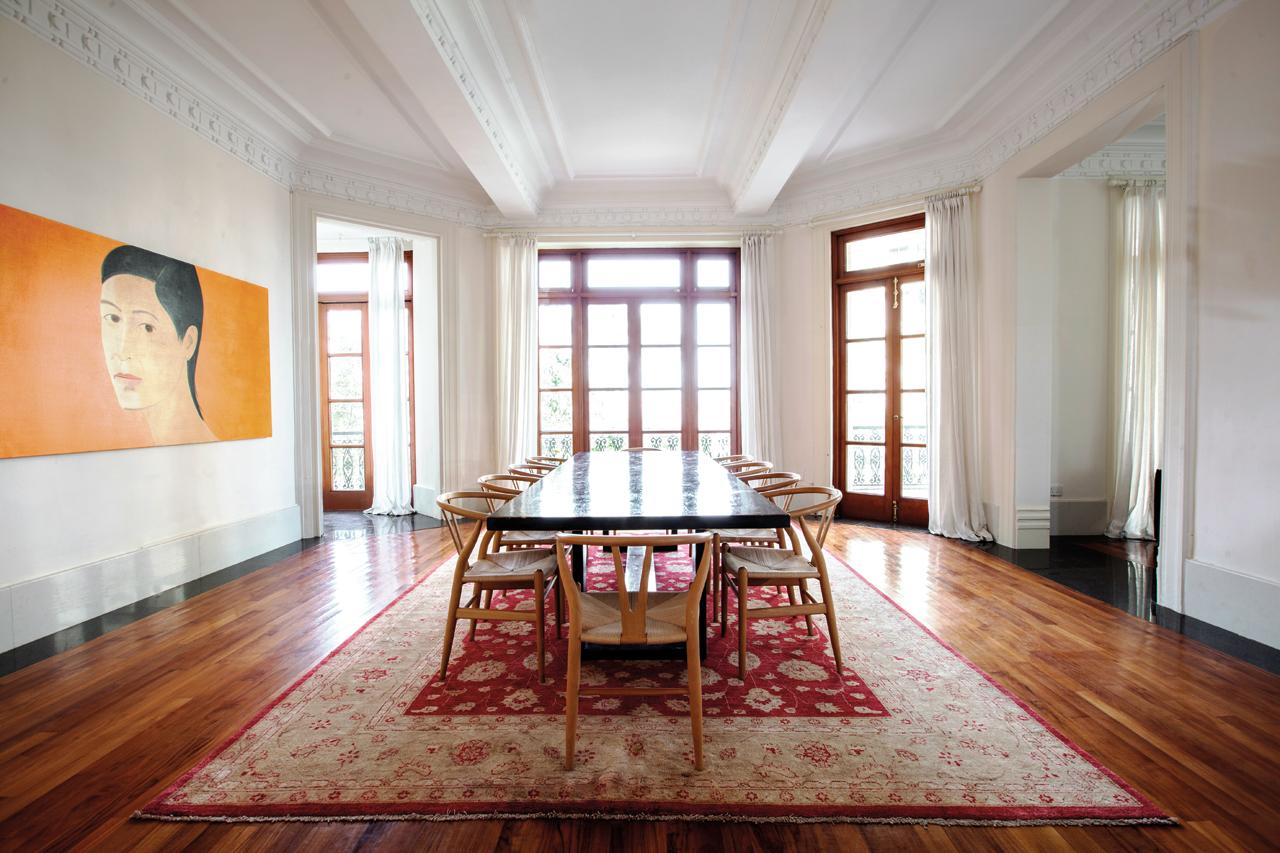 Another Alex Katz piece in the dining room, which also features antique Hans Wegner Wishbone chairs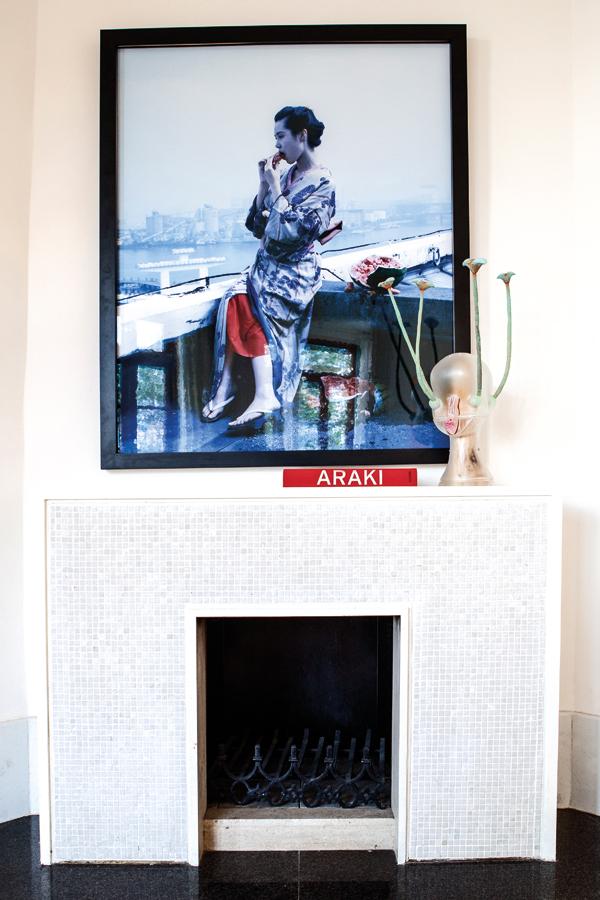 Nick's first acquisition specifically for his home, a Nobuyoshi Araki photograph of a geisha eating a watermelon (above), visually moors one of the many spaces to congregate in the mansion. It's carnal and gritty – perfect for the dining room, he notes. In the centre of the drawing room is a piece he won at a charity auction – a gold sculpture by Takuro Kuwata, a ceramicist he's followed for many years.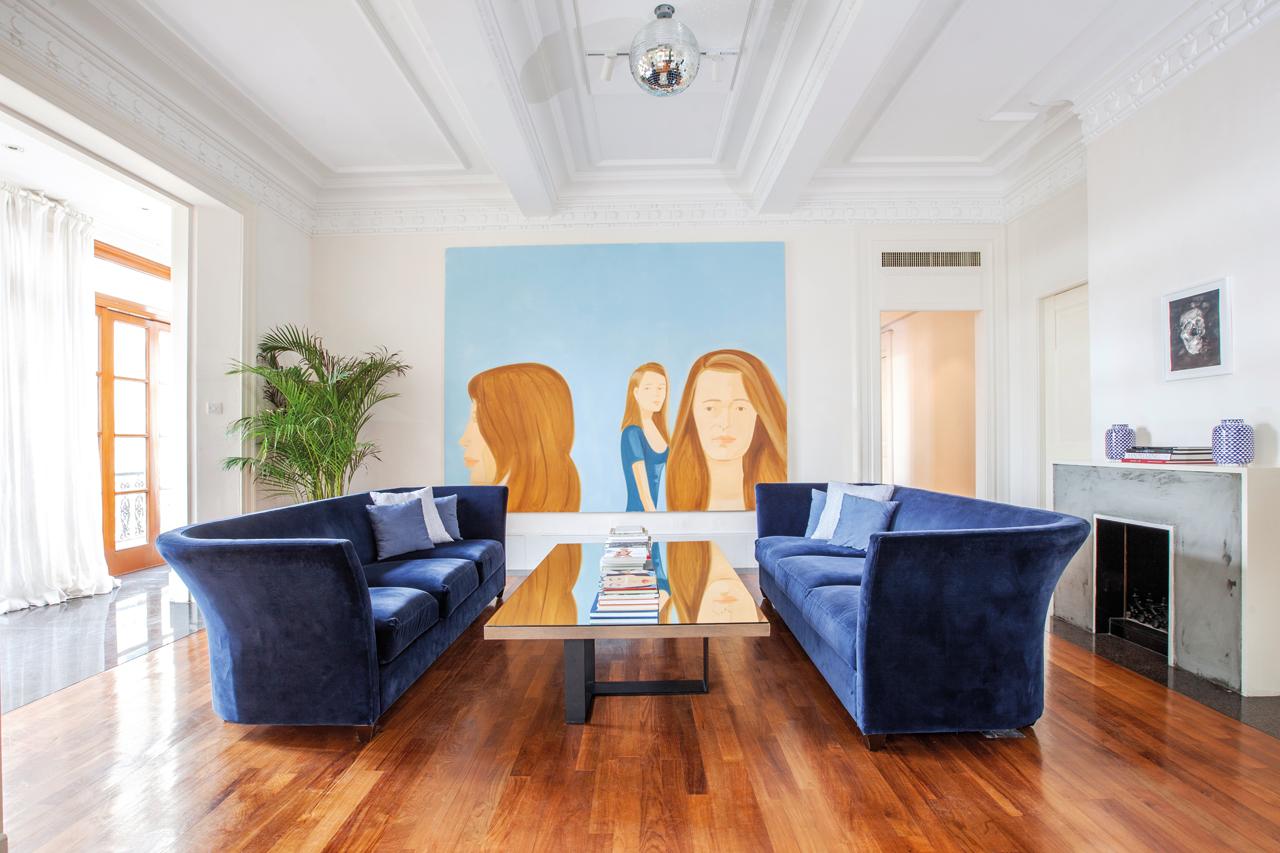 An Alex Katz work anchors the living room, along with velvet sofas and a mirror-top coffee table
In contrast to grand pillars, lofty ceilings, mammoth French windows, and other extraordinary architectural features of the home, wildly colourful pop-art paintings by 91-year-old artist Alex Katz – as fresh and original as when he started painting 60 years ago, Nick describes – hang prominently on the walls.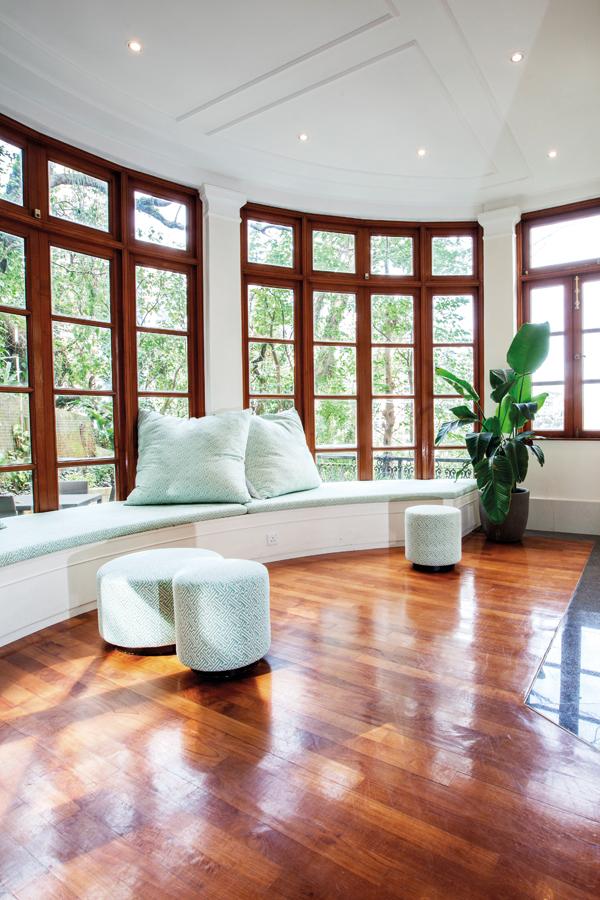 The winter garden's window seat upholstered with Korla Home's Bhutan Lattice fabric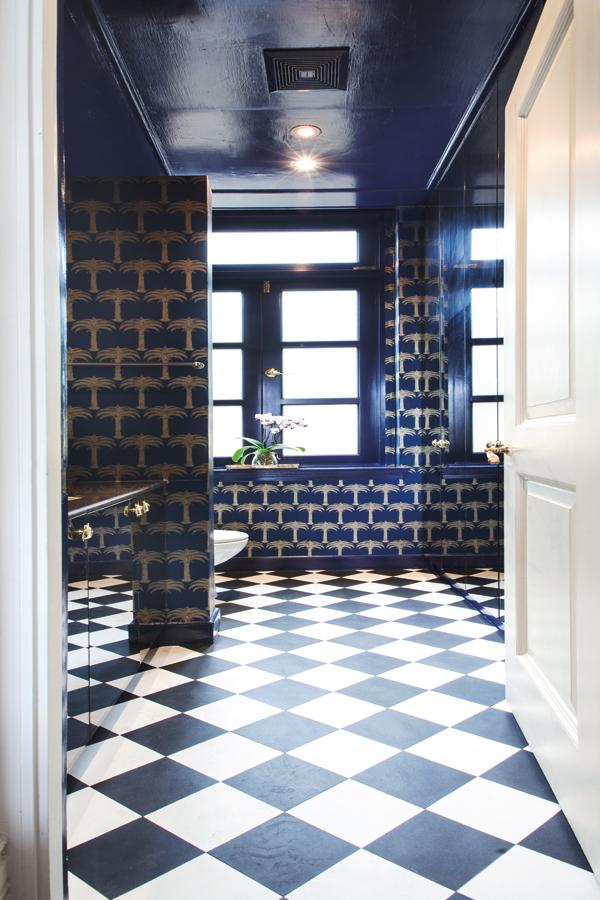 The striking powder room features a midnight blue wallpaper and lacquered surfaces punctuated with gold accents
Alice kept the interiors stark, selecting luxurious textures and materials that add gravitas to each space in an effort to complement the spectacular works of art without overwhelming the eye. Velvet sofas, custom-made seagrass rugs bordered in leather, and a smooth concrete coffee table bordered in gold give the colonial heritage of the home a modern edge; elsewhere, playful touches in the form of whimsical printed fabrics and wall coverings provide a welcome element of surprise and succeed in bringing the stately architecture down to earth.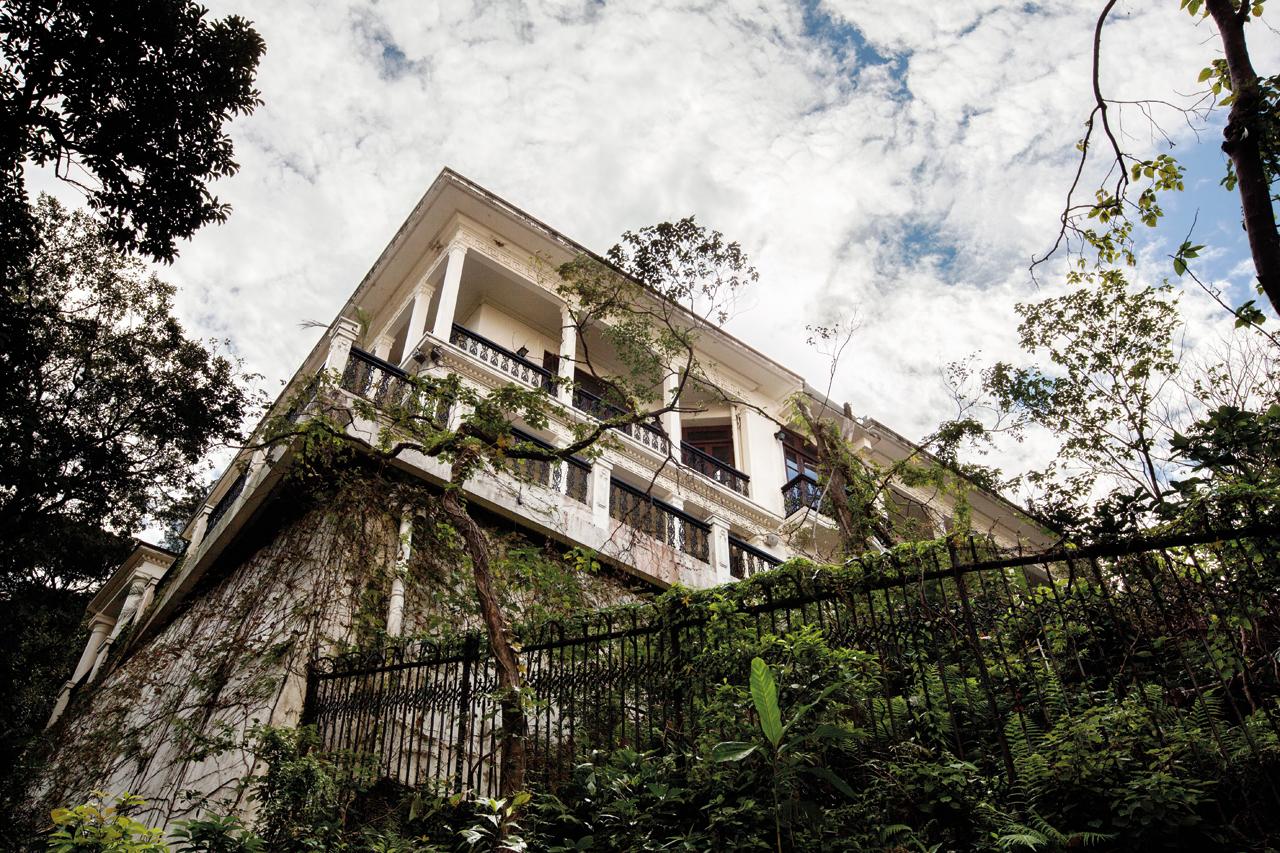 The mansion's exterior
Alice and her vendors made use of the golf buggy when possible, but in many cases where items were too big or too heavy, furniture and art required being carried by hand. Indeed, the journey is part and parcel of the destination – and both she and Nick concur the result is well worth the effort. Says Alice, There were certainly some memorable moments we won't forget.
For more home tours and interior inspiration, visit our Homes tag.
A version of this article appears in our March 2019 issue, available now on newsstands and online.
The post East Meets West in a Historic, Pop Art-Filled Mansion on the Peak appeared first on Home Journal.