Luxury means different things to different people.
For some, it's about filling their home with pieces by only the most prestigious brand names – think Fendi, Armani Casa, Bottega Veneta and Versace, to name a few. For others, it's about residing in a heritage building that's beautifully constructed and steeped in history and grandeur. If you're looking to elevate your home to a lofty level, however, a tried-and-true method is to start with the materials that make up your space. From marble and mosaic to precious stones, fine materials can subtly transform the entire vibe of your abode – provided you know how to use them.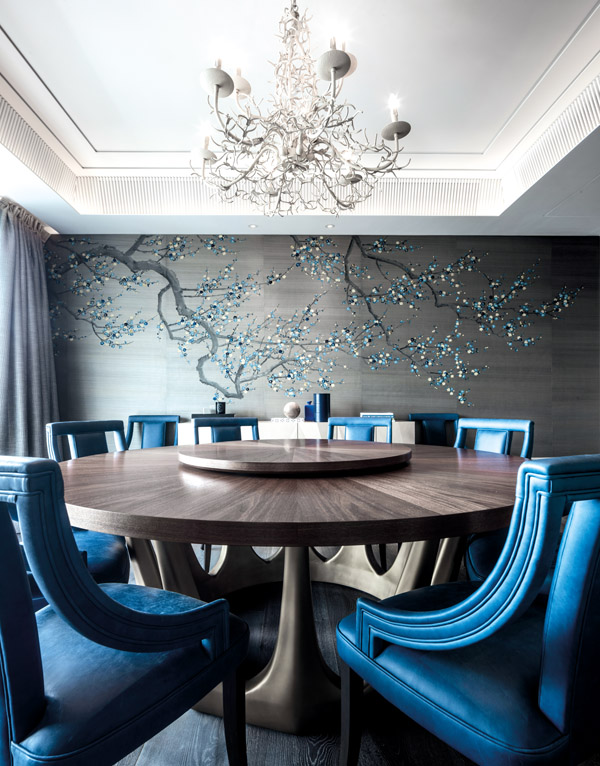 Frank Leung, the founder & principal of Via Design Studio and Ambassador of Asia Designers Community, is a master of luxurious design. In the afterglow of one of his most recent projects – a family home in Kowloon Tong that boasts a modern, French-inspired aesthetic – we sought his input on how best to infuse your space with sophistication through a judicious use of materials.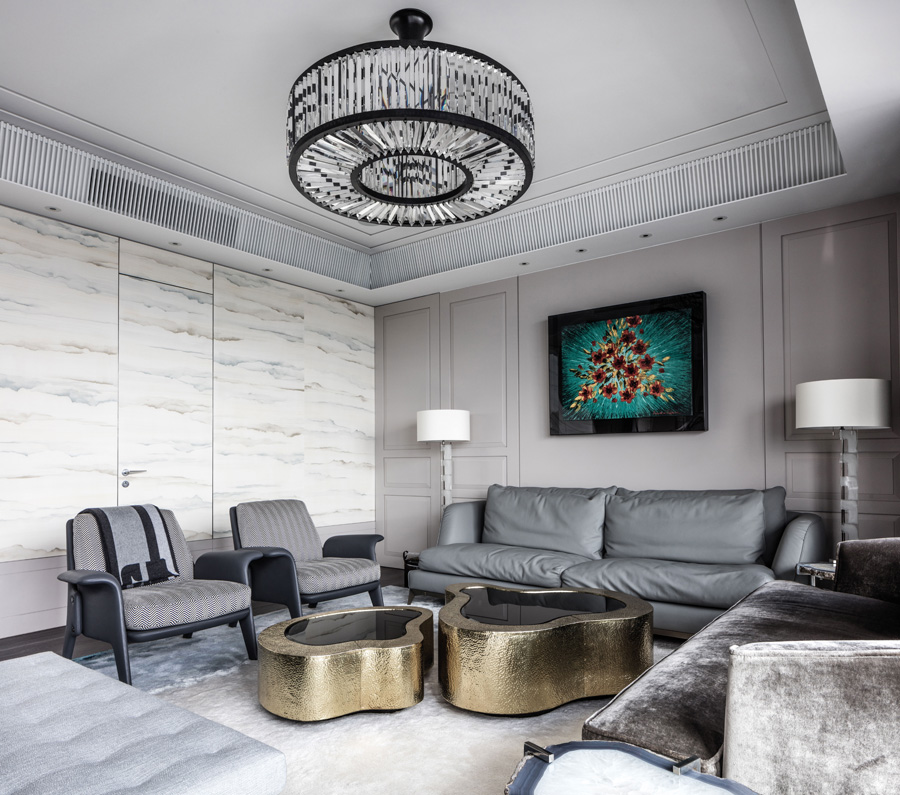 This Kowloon Tong home is a veritable extravaganza of luxury, possessing custom-made furniture, rich fabrics, and metallics. "In short, what we wanted to do was create this sense of comfort and elegance by putting together materials," explains Frank. "We looked at contemporary Parisian residences for a continental European approach." Every detail of the space has been given due consideration. Encountering the home's entrance, you're instantly met with an array of authentic, hand-selected materials that showcase an exceptional level of craftsmanship: onyx in the foyer, a patterned oak floor, and lacquered timber panels and silk Fromental wallpaper on the walls. "When you get out of the lift and look at the front door, it's inlaid with shagreen panels with a lock and handle that has a heavy patina," says Frank. "Without even entering the apartment, these things give you this sense of a very tactile, very crafted materiality."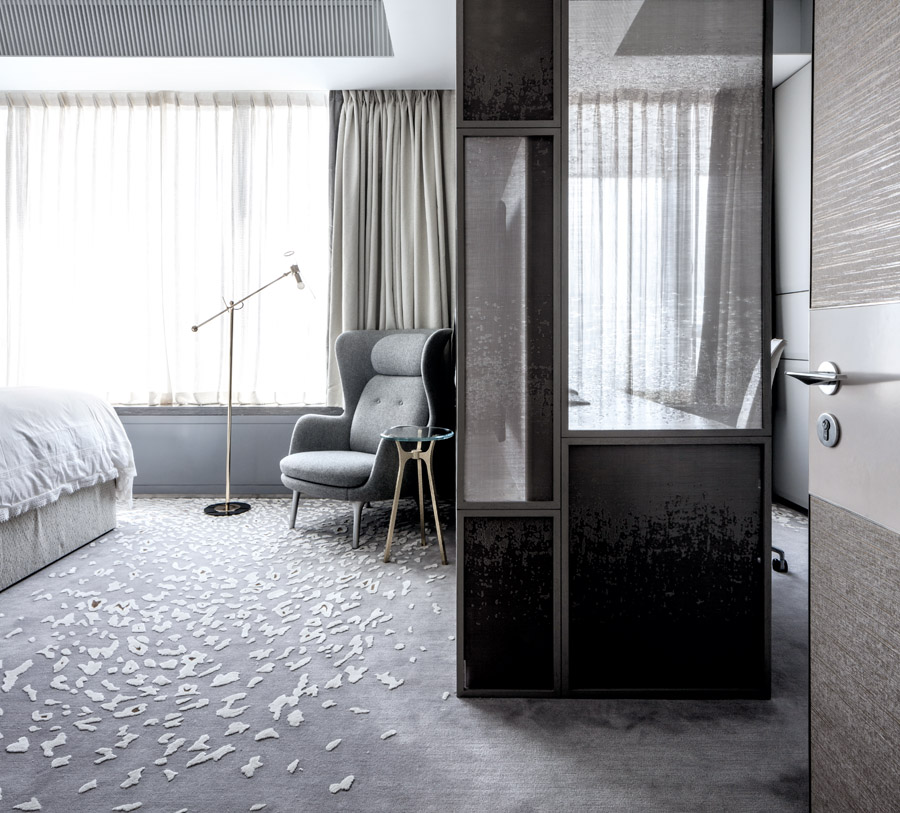 "The client wasn't really up for super-extravagant things, but they appreciate natural materials such as stone juxtaposed with glass," continues Frank. "We ended up commissioning a lot of stone work from China." While Frank and his team looked to Europe for inspiration, homeowners in Asia don't need to venture quite so far afield to kit out their dream home – plenty of brands and contractors in Hong Kong, in China and throughout Southeast Asia are ready to provide.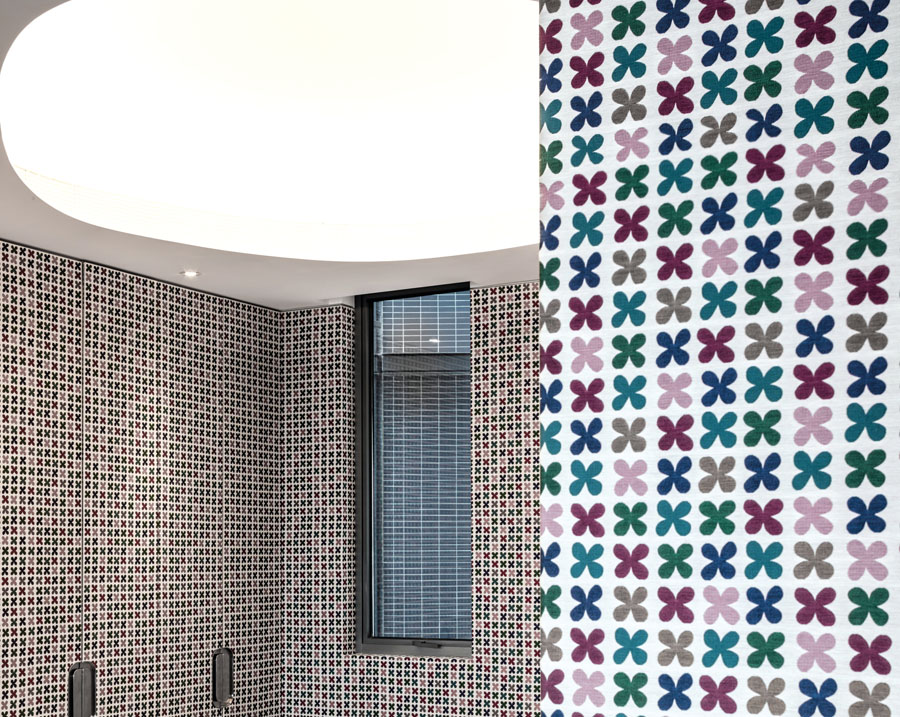 One might think that luxurious materials are all about perfection. But Frank observes that, lately, nothing could be further from the truth. "We've been doing a lot of work where you have a regular background offset with something that isn't perfectly geometric – more organic or free-formed," shares Frank. "For example, gradation in mirrors so you don't get one smooth, consistent surface." He recalls using wire mesh from France that's manufactured to appear a little uneven and out of control. "There's also distressed surfaces or finishes that gives you a less-polished kind of look," he says. The key to fine materials, then, is just as much in how you use them as what they're made of.
For more home tours and interior inspiration, visit our Interior Design Showcases.