Framed by troves of natural beauty and one of Australia's most spectacular, secluded beaches, it's no wonder that a two-storey waterfront property perched along northern Sydney's Palm Beach quickly caught the eyes of a young family of four (and two dogs), who set out to transform it into their private holiday home.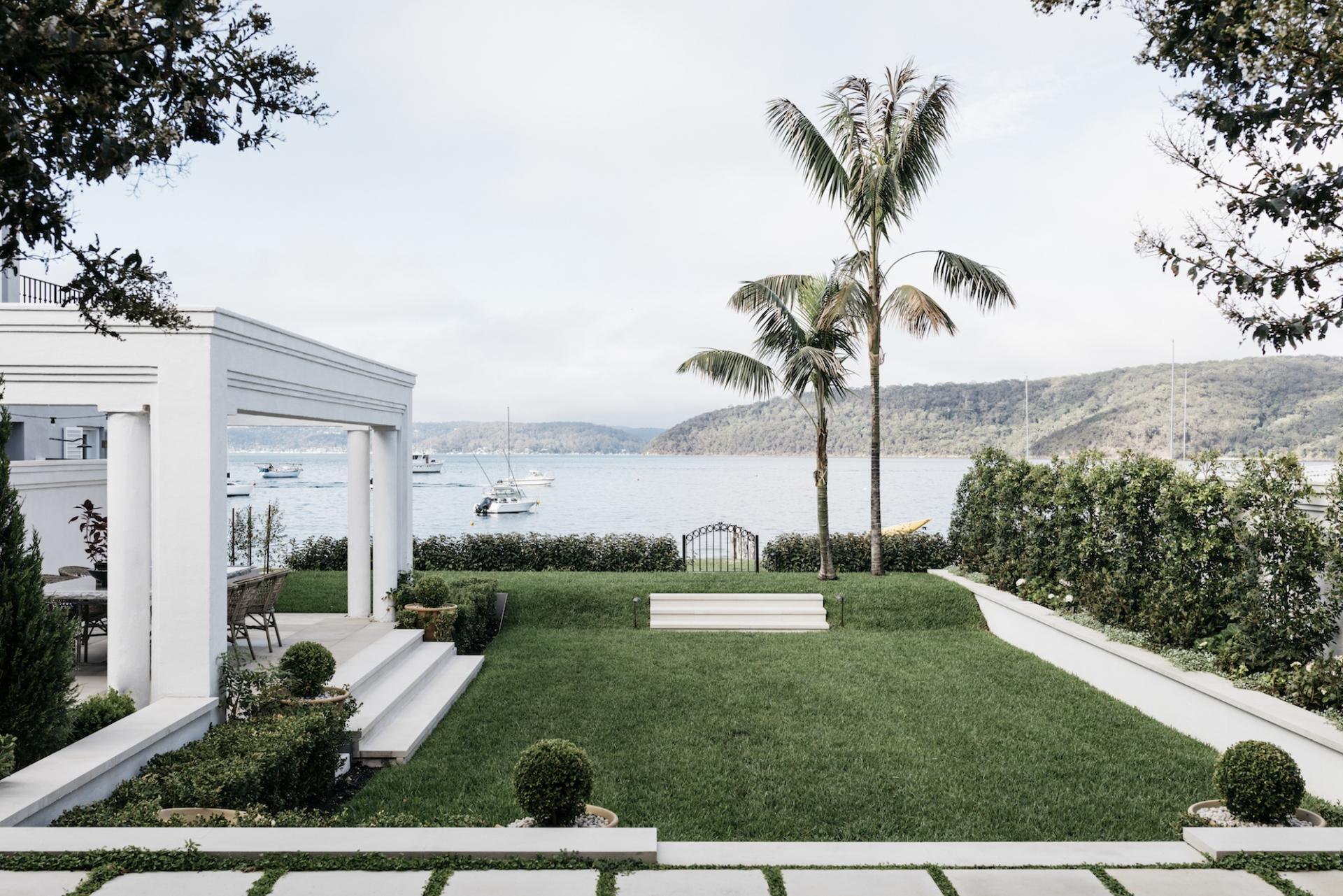 The process of converting the house into a paradise, however, took far greater lengths. Built in the 1980s, it was in a dilapidated state and had a range of various structural limitations that included low ceiling heights, ineffective spatial planning and volumes that inhibited circulation. But Sydney-based designer Jeremy Bull and his team at the award-winning architecture firm Alexander & Co were up to the task.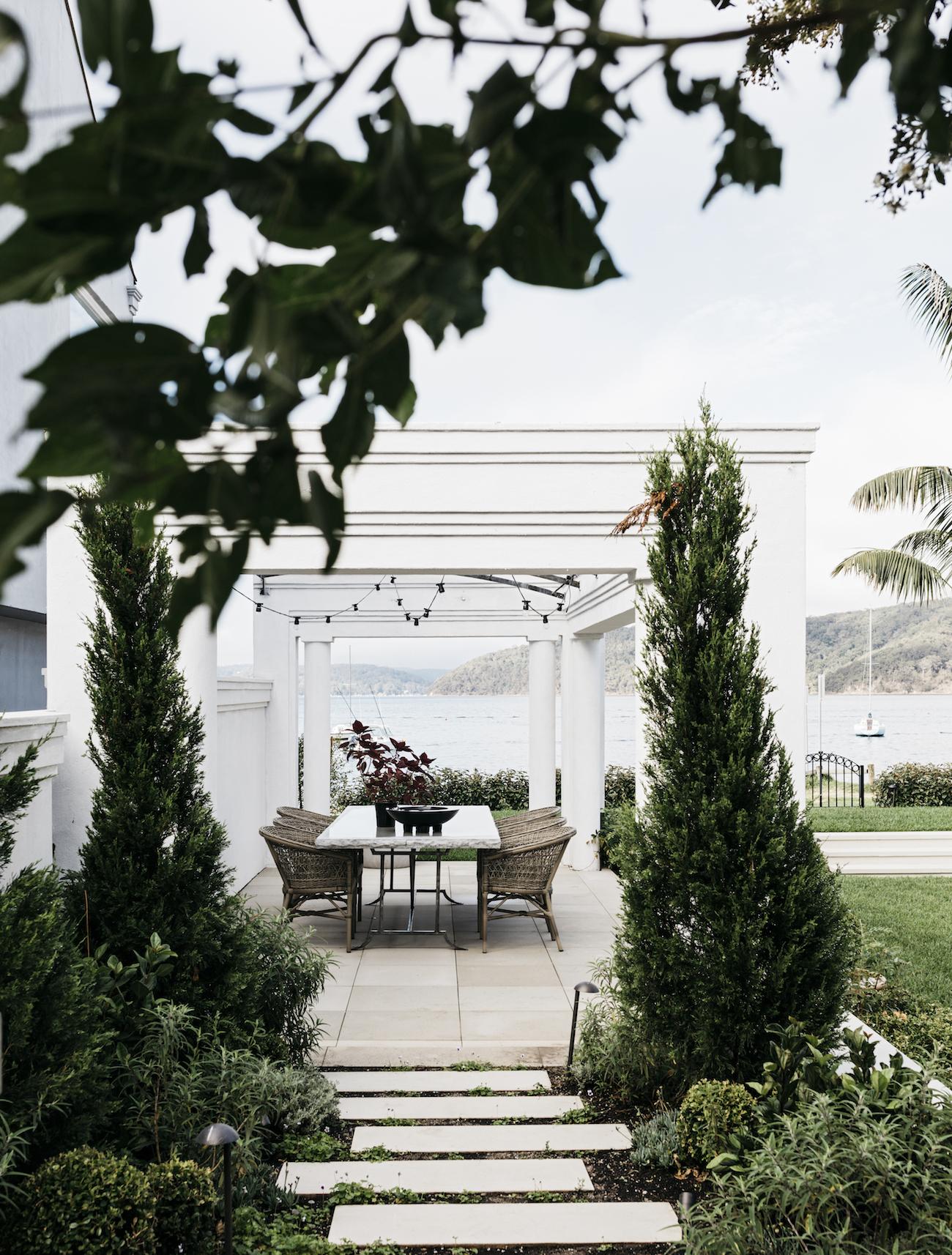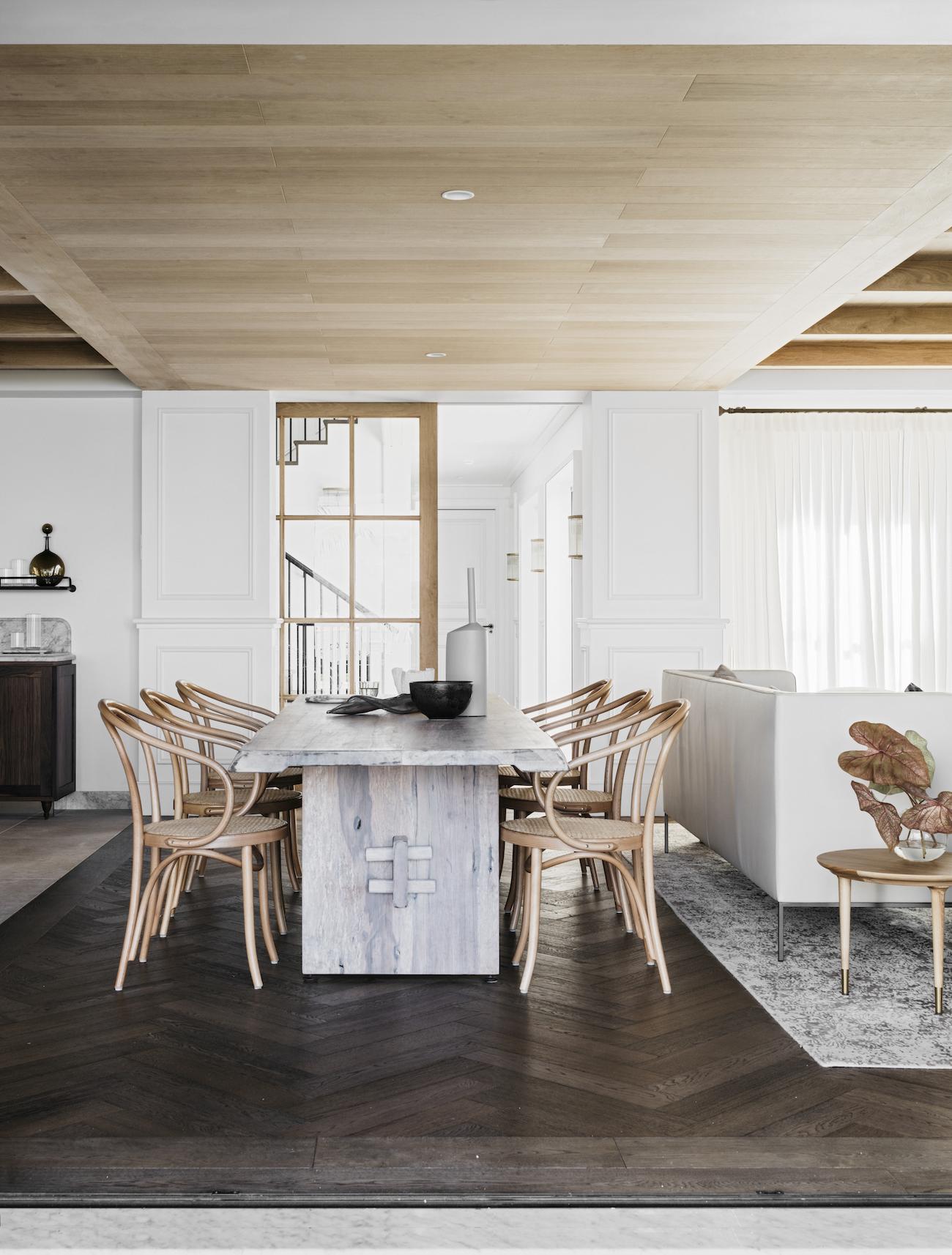 "The client's personal aspirations for the project ensured that we were able to explore specific ideas and push the design narrative," says Jeremy of the highly involved design collaboration between his team and the homeowners, who had in mind a "European-inspired contemporary beach house fit for guests and large beachfront dinner parties".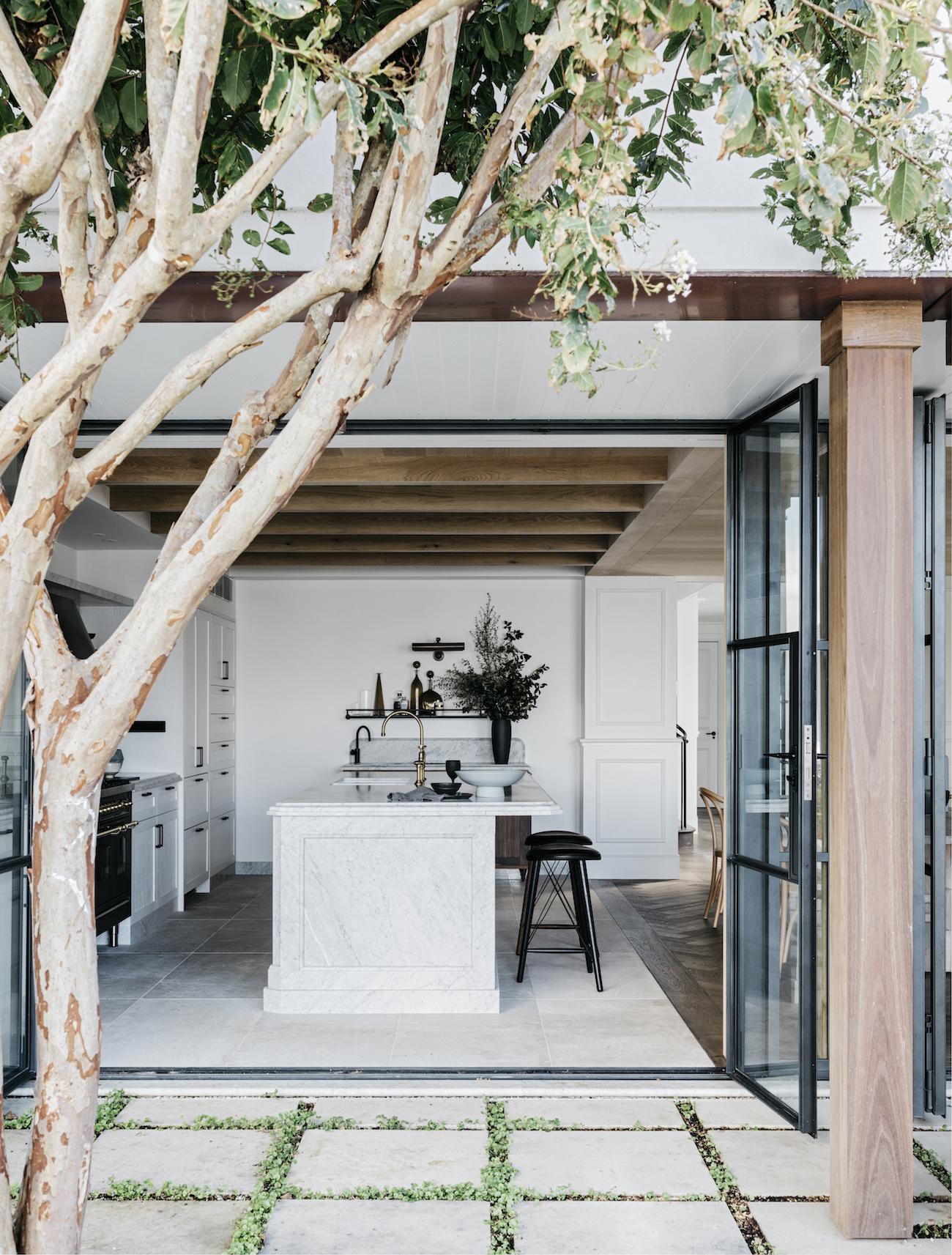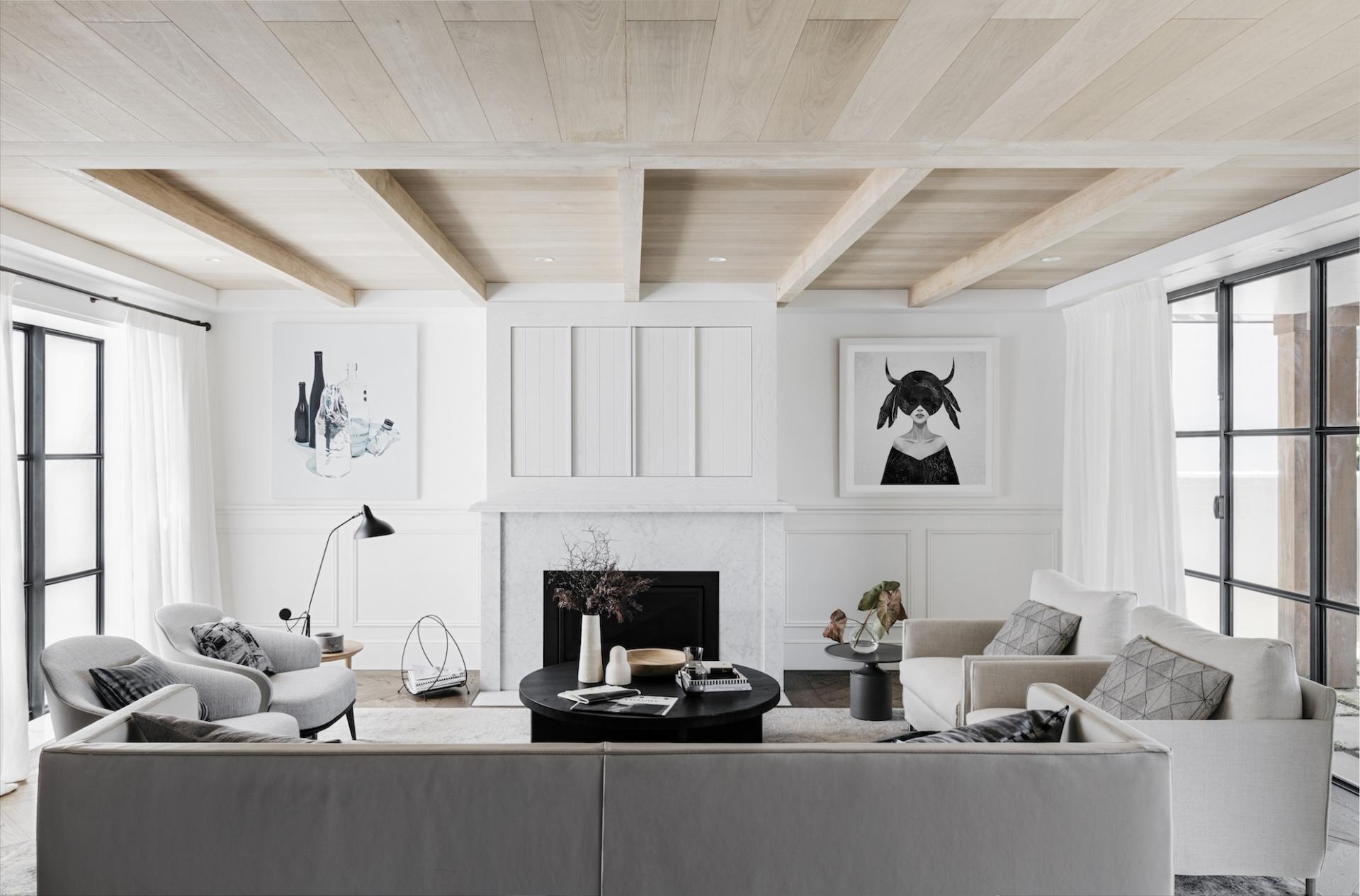 As such, Jeremy's first priority was to reshape the 3,350sqft home around the family's penchant for vast, welcoming spaces to host regular throngs of guests. With an emphasis on architectural framing and spatial design, he opened up the four-bedroom, three-bathroom structure with a floor plan that facilitated better continuity via corridors and access to the water. "The home is very elegantly planned, with every room having its own view to the beach or nearby park," explains Jeremy.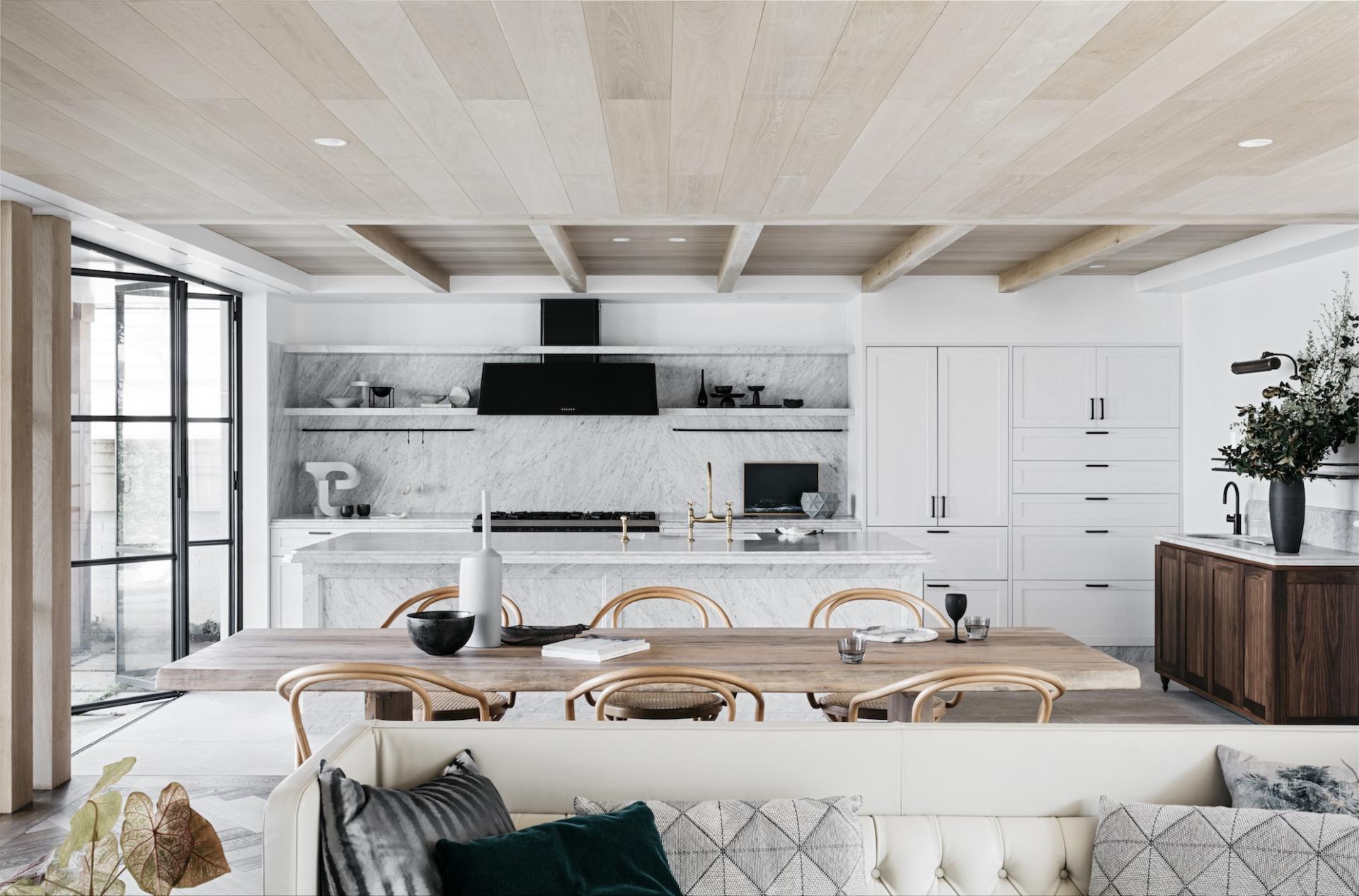 A bright and balmy sensibility extends to the sophisticated interiors. "French minimalism is what we called it," says Jeremy of the restrained approach that he and his team took to the traditional European vernacular, with a focus less on elaborate splendour and more on streamlined furnishings, handmade bespoke detailing and a palette that revolves around "a collection of bleached and natural tones, much like driftwood".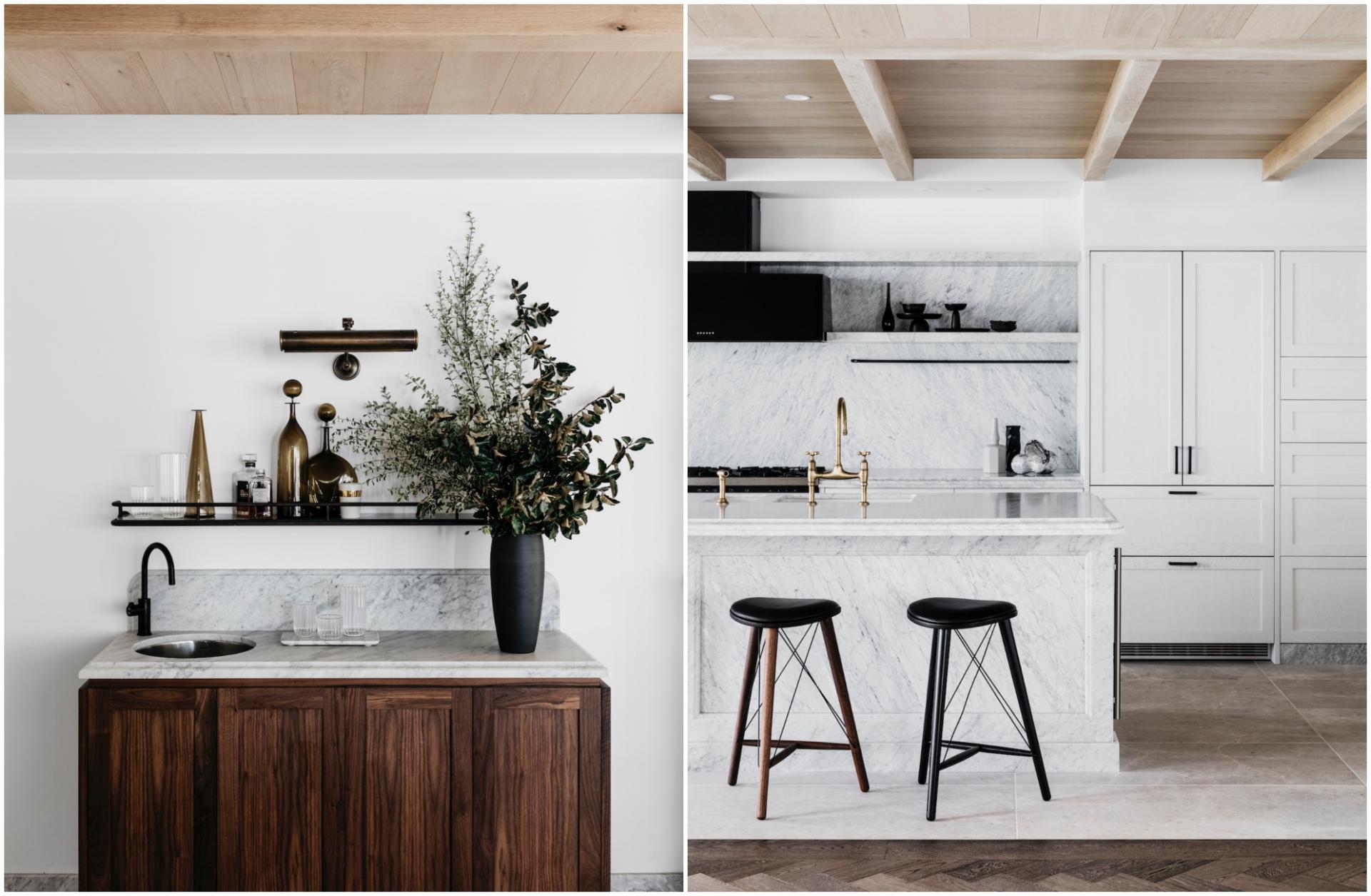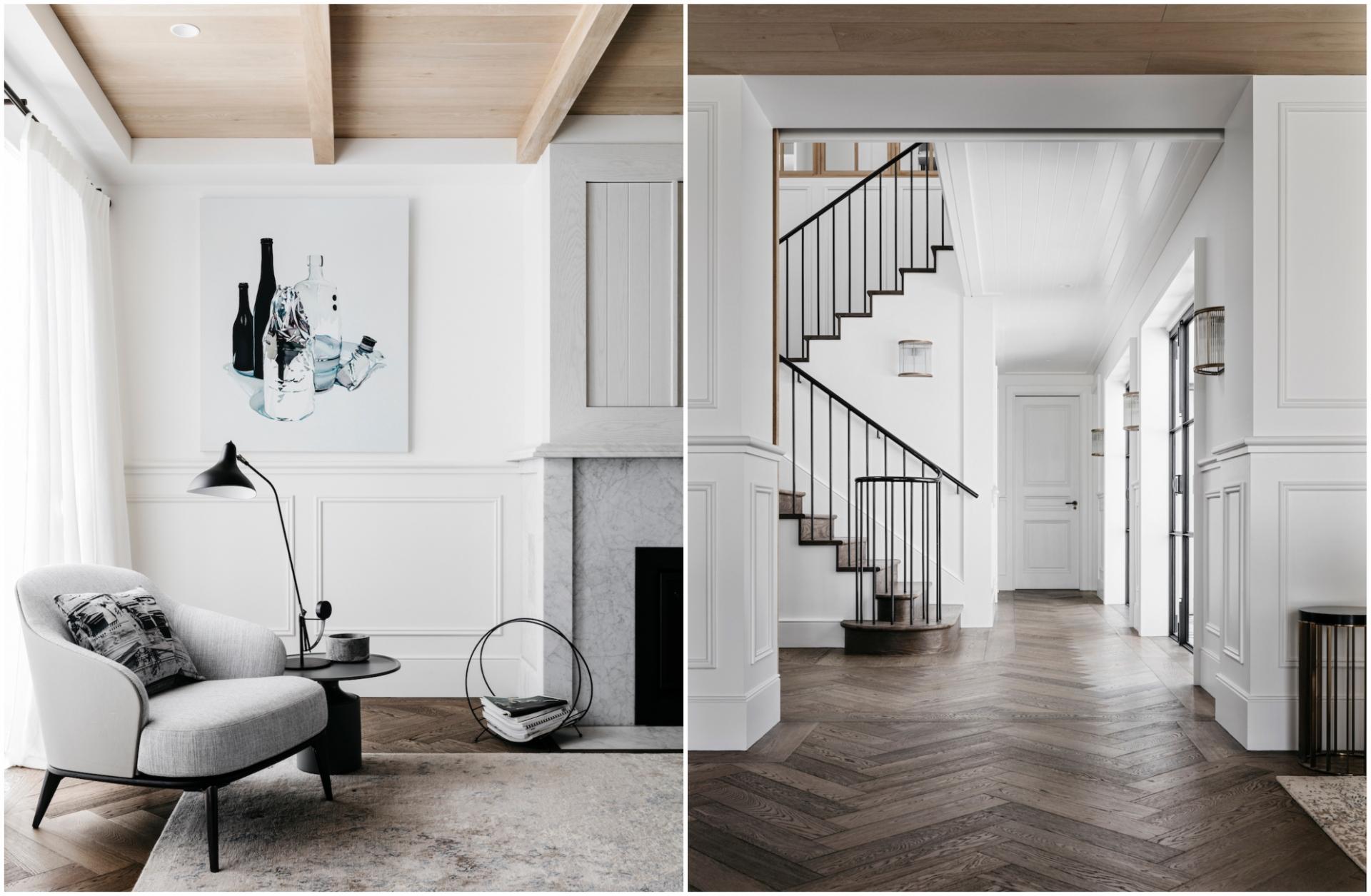 Accents including exposed oak-beam ceilings, grain timber claddings, Carrara marble and polished plaster finishes give the home its tactile, lived-in feel, which complements elegant touches such as brass lighting fixtures "that allow the home to naturally age off and patinate".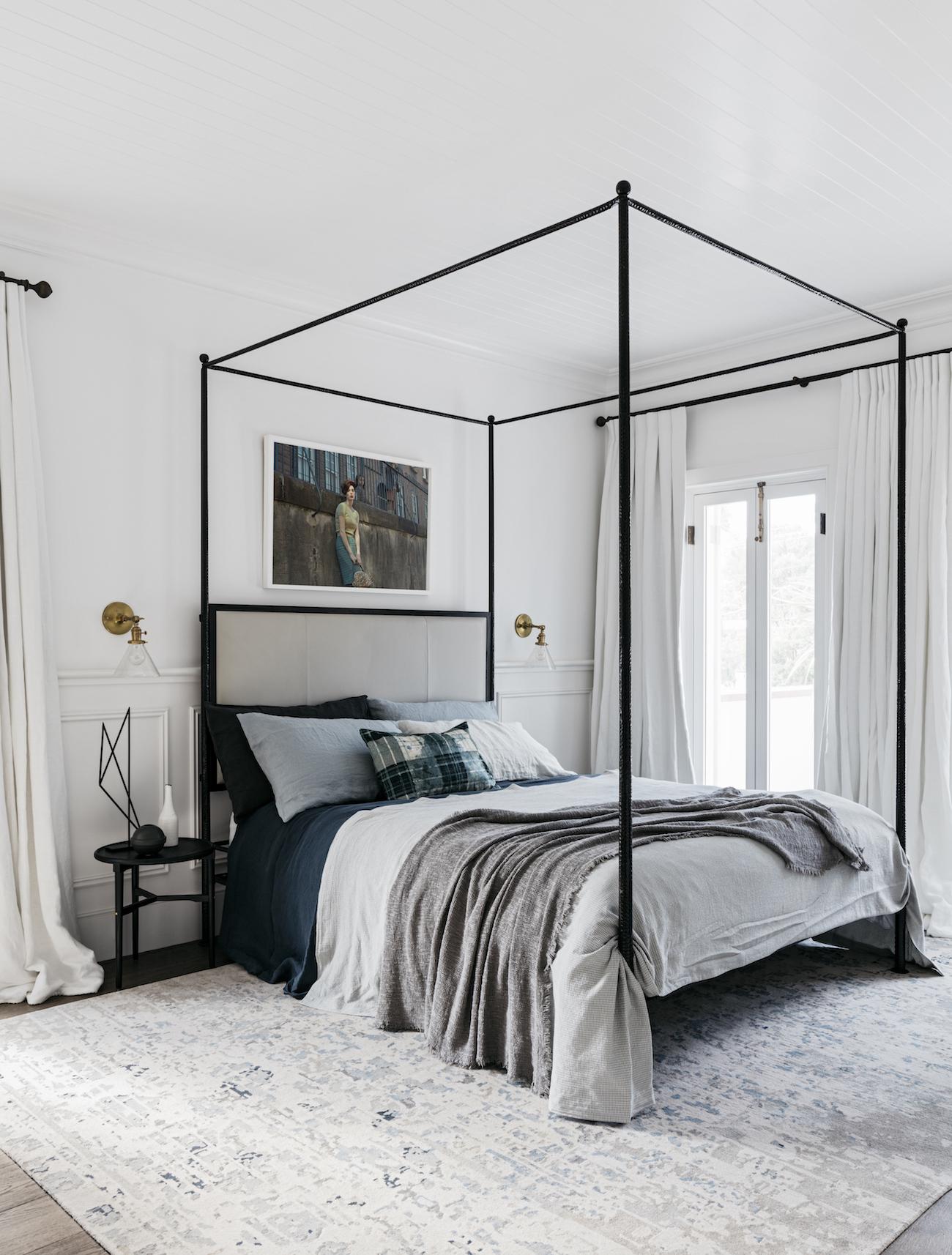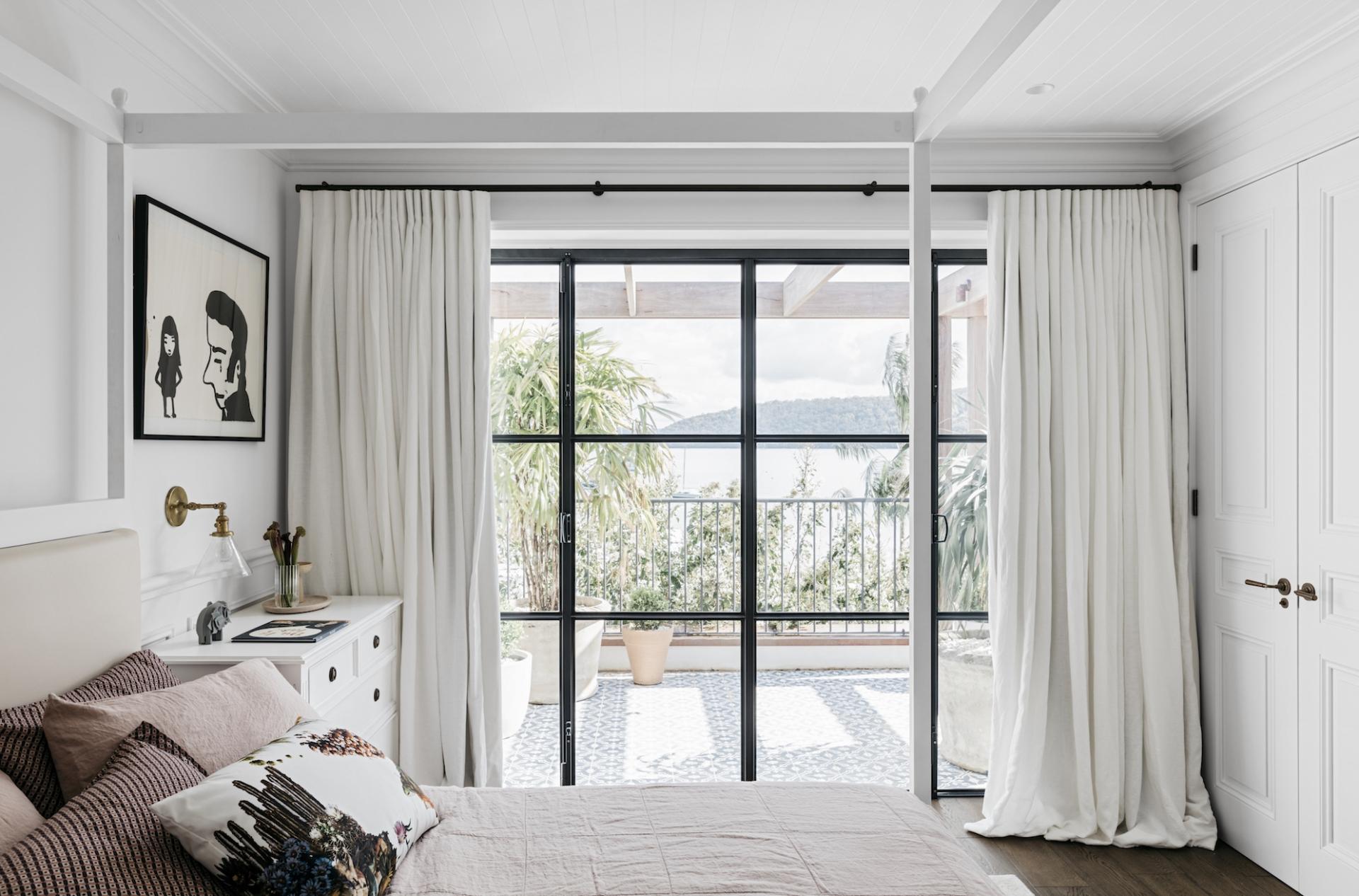 This less-is-more aesthetic ultimately places the property's natural landscape – and the opportunities to entertain in the midst of it – rightfully on centre stage. Indeed, al fresco living was as much at the fore of Jeremy's vision as any detail of the interiors; he designed a verdant, contemporary garden that connects to the sun-drenched living area through a floor-to-ceiling opening, allowing for guests to flow seamlessly from the indoors to the outdoors.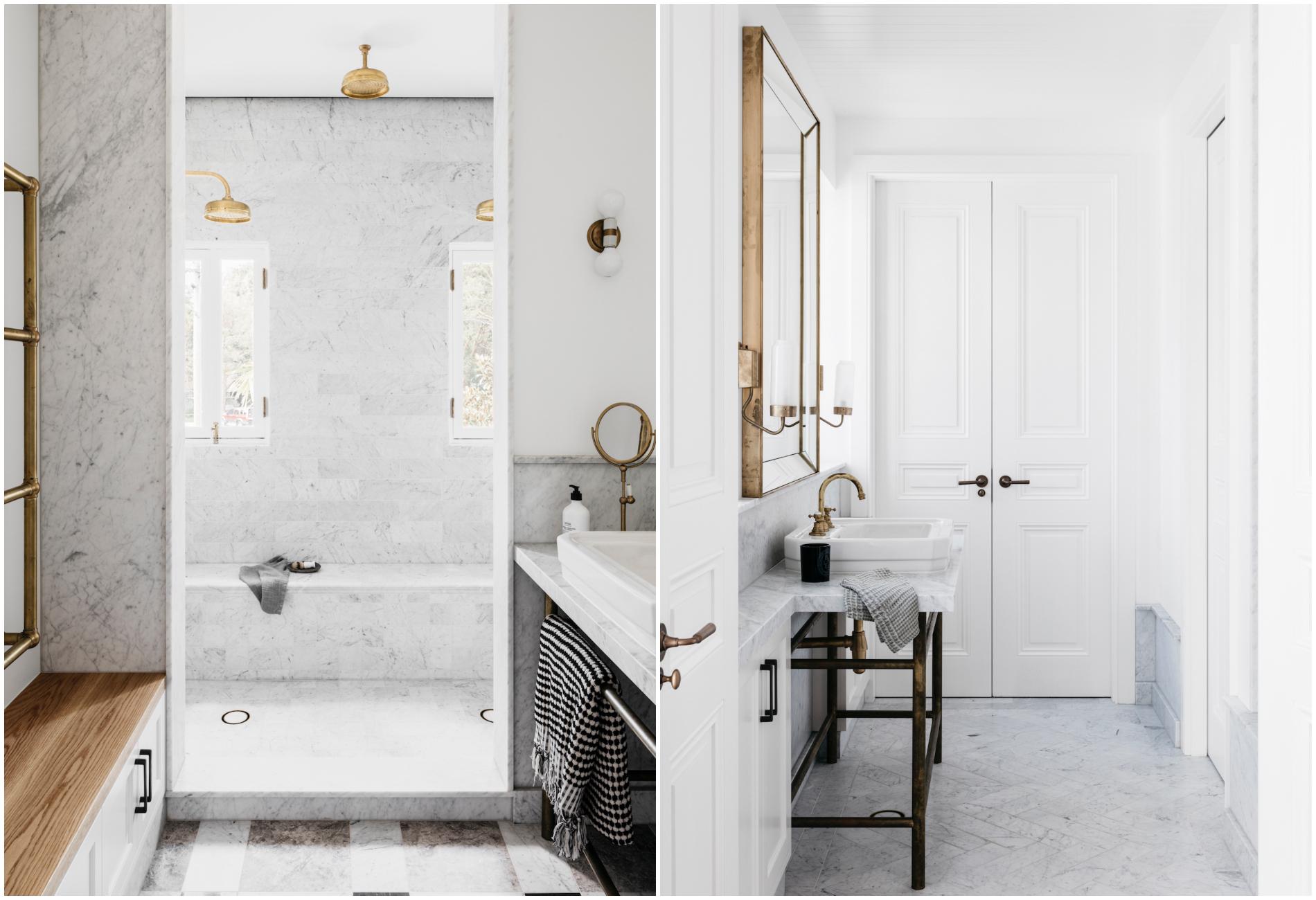 From there, towering trees and manicured bushes lead to a spacious oceanfront veranda where fairy lights hang above a quaint dining area – with Palm Beach's undulating vistas serving as a magnificent backdrop. Jeremy sums it up by saying: "The home feels full of life and spirit."