Madrid design firm Burr Studio is protecting the city's heritage by transforming vacant industrial spaces into homes.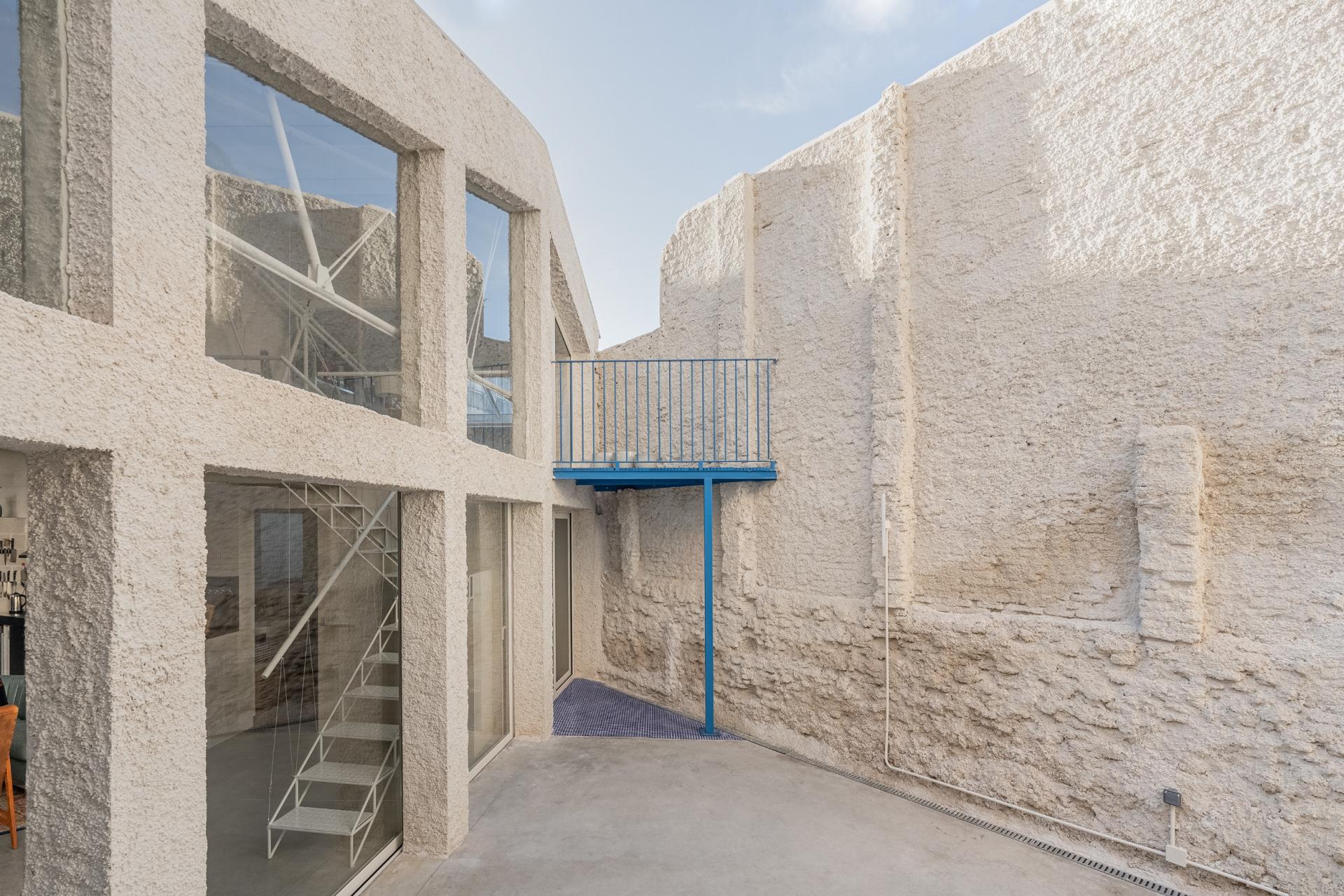 Over the last 30 years, Madrid's industrial activity has gradually moved from its city centre to the outskirts, leaving behind a lot of warehouses in its wake. However, encouraged by urban planning regulations, homeowners have been reversing these spaces from industrial to residential by transforming its interiors.
In response to this situation, BURR studio presented a project series, "Elements for Industrial Recovery", designated as a strategic tool to maintain the city's industrial heritage. Listed as one of the projects finished this year, Blasón is seen as the alternative use of land, preventing them from demolition and letting a new typology of industrial buildings have the next chapter, unlike how it was before.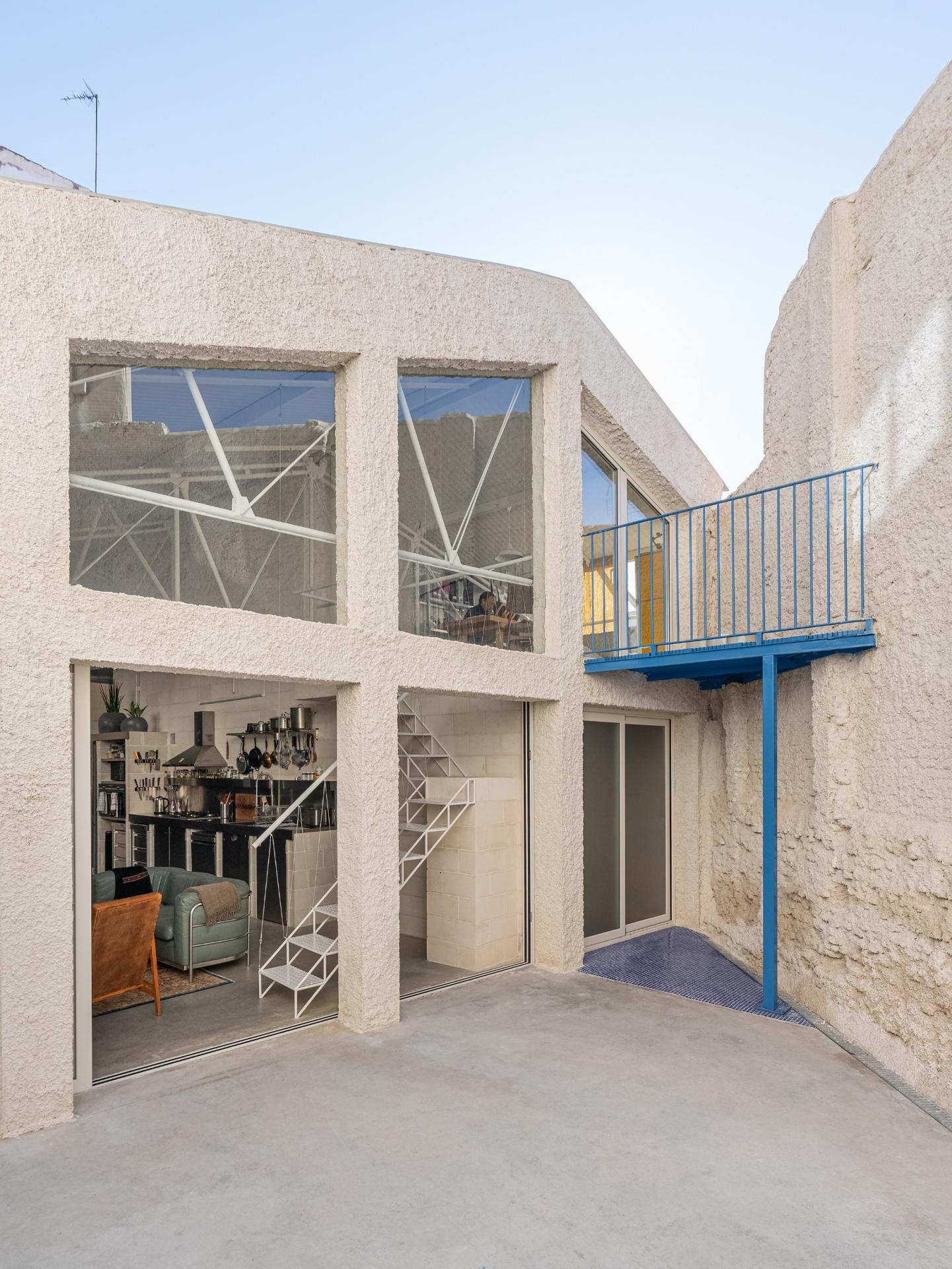 Entering the house, one will pass through a garage, an in-house gym, and then the common area, which consists of an open plan living-dining zone, in which the cooking station is almost entirely made of stainless steel, keeping the industrial feeling. Toward the end of the living room is the white-painted staircase that provides access to the loft as a study room.
As seen on the top of the building, many steel bars and metal frameworks are retained to support the existing slender roof structure, adding no new materials that might thicken the design.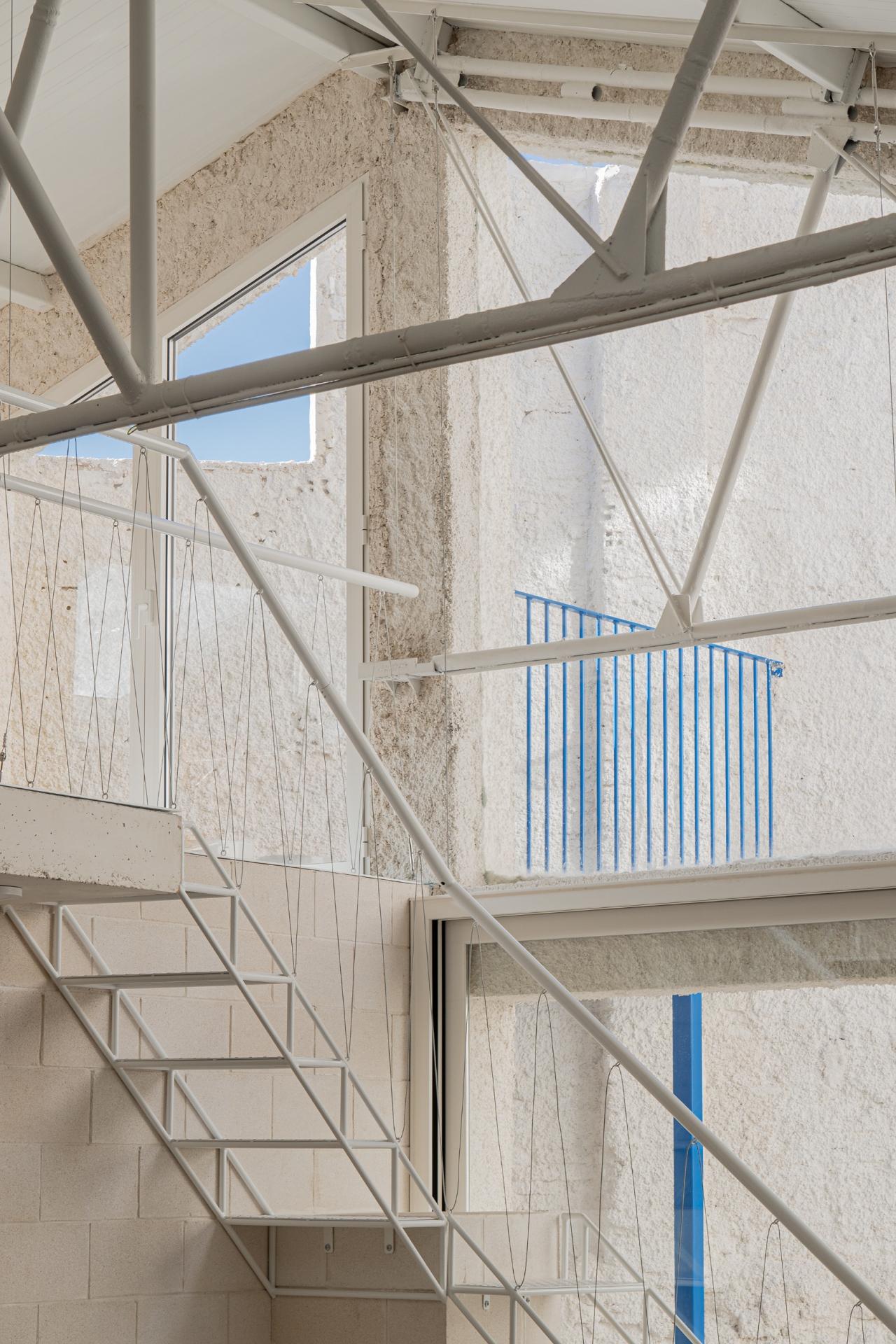 The large concrete brick wall that runs the length of the house is the central spine that adheres to various elements which support different objects and give functions to the abode; however, this arrangement causes ledges, gaps, abutments and buttresses. To solve this, BURR turned around these pockets and adapted them into something else, accommodating the configuration into new living spaces with different services.
Floored by blue ceramic tiles, the few open frames on the brick wall acts as transition spaces between the bed-bathroom and the main area. One of those, which has a staircase indented into the wall, cuts a frame that leads to another sleeping room, separated from the common area.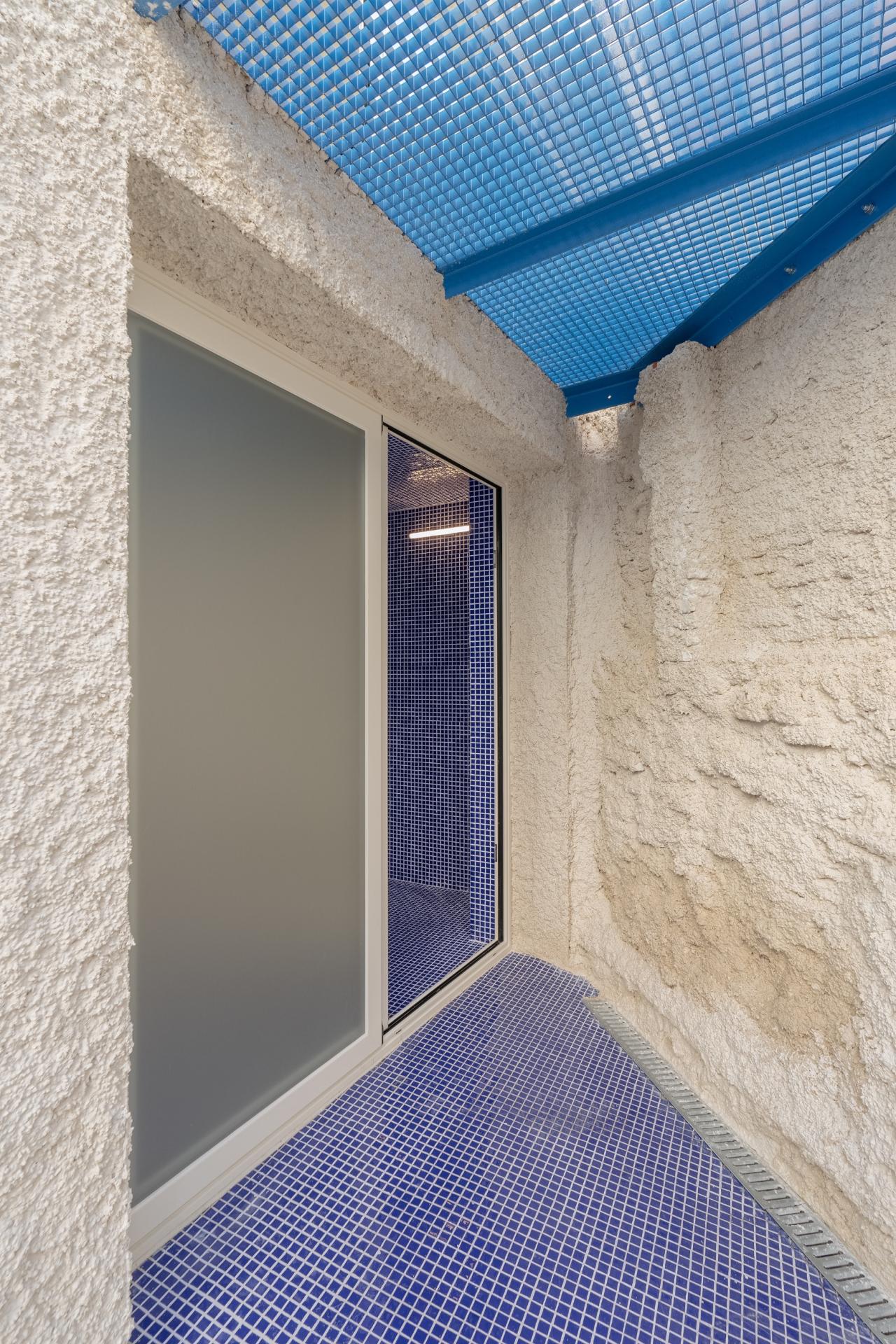 To the back of Blasón, BURR installed extensive glass doors that can be slid open, extending the space indoors to the courtyard, offering cross ventilation. In addition, by bringing the open space to the end of the unit, this feature allows the interior to be accessible to its own site rather than the front street. Walking outside, one will see the exterior facade using Tyrolean plaster, a rough mortar for the exterior walls.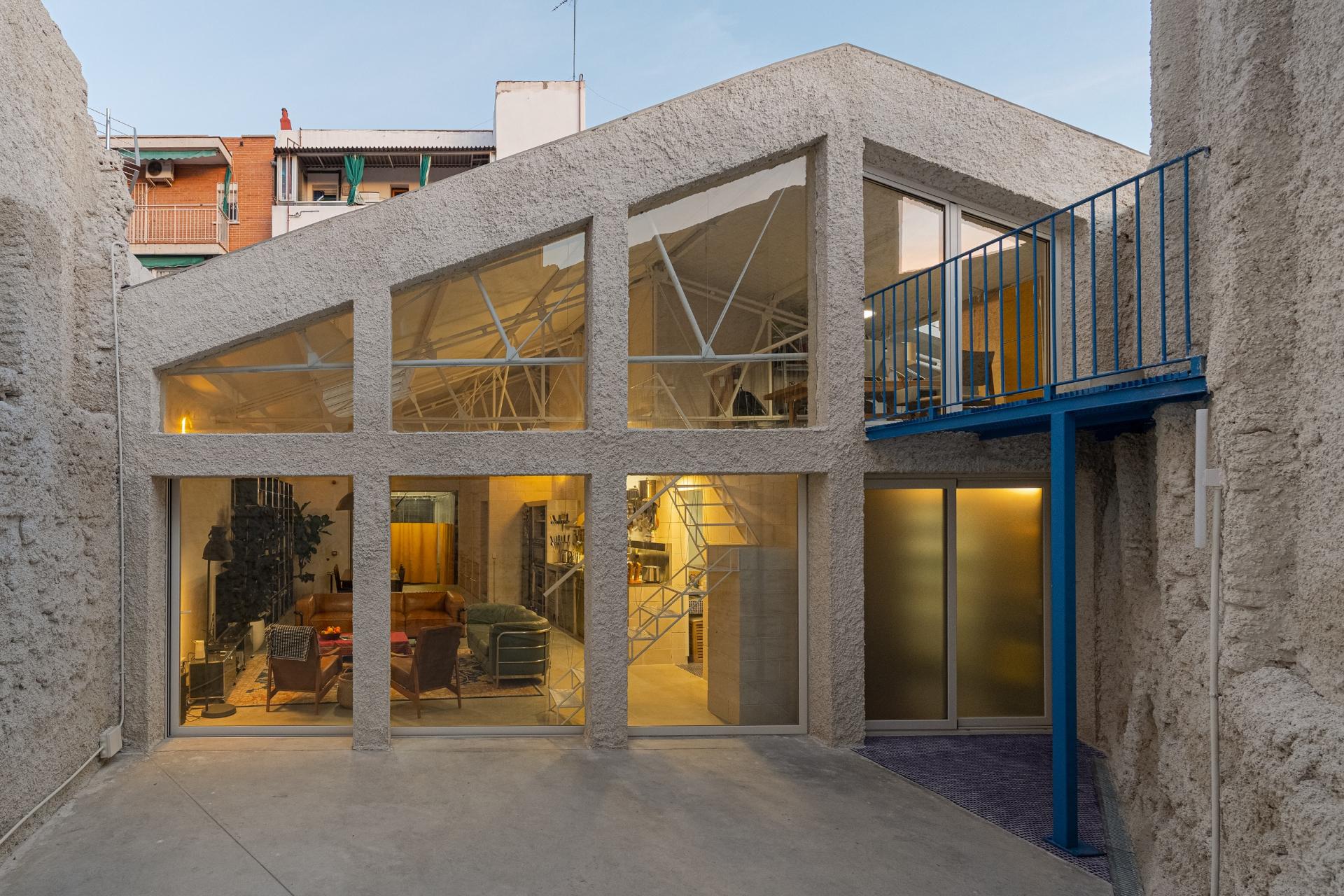 All in all, even with divided living areas, each space comes together and makes Blasón one air volume, a breathing entity that preserves its industrial heritage.
Photo: Maru Serrano