Within the concrete jungle of New York City, punctuated with avant-garde abodes and lavish interiors, to create a space that is truly one-of-a-kind requires meticulous precision, exquisite craftsmanship and an undeterred vision.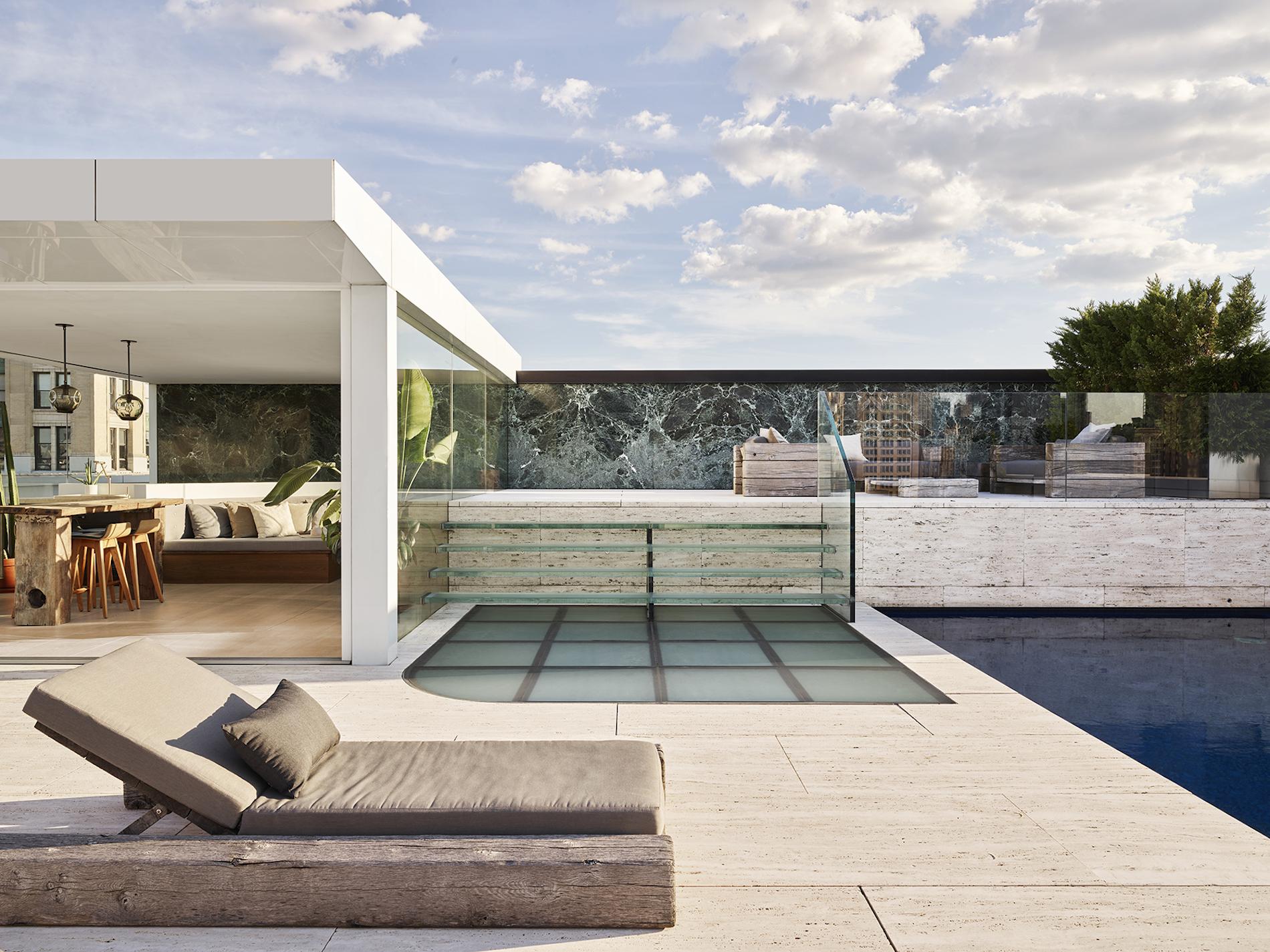 That perfect concoction is realised in this 6,000sqft penthouse perched high atop a new residential building in Park Avenue. "This apartment is truly the studio's magnum opus," describes the team at the acclaimed Copenhagen-based design firm Søren Rose Studio, who transformed this duplex from head to toe over six years into its current iteration: the sophisticated holiday escape of a Swiss-American couple featuring possibly one of the city's most majestic pools.
No attention to detail has been spared in the colossal project, from the design to curation, millwork and the build that are the work of a team of master craftsmen, designers and artisans. The result is a luxurious yet charmingly cosy environment that beautifully marries the studio's minimalist Scandinavian ethos with industrial, contemporary New York grit.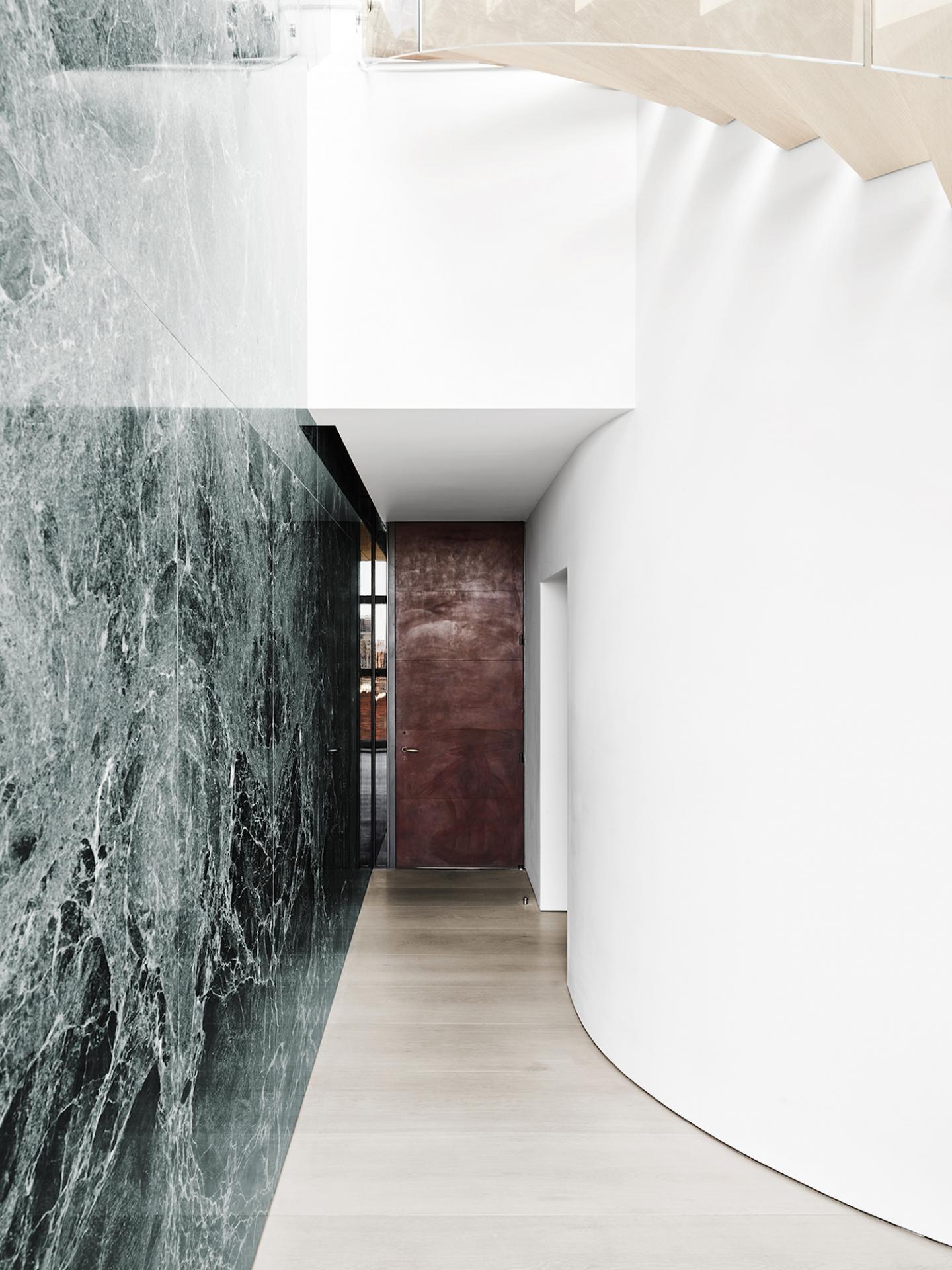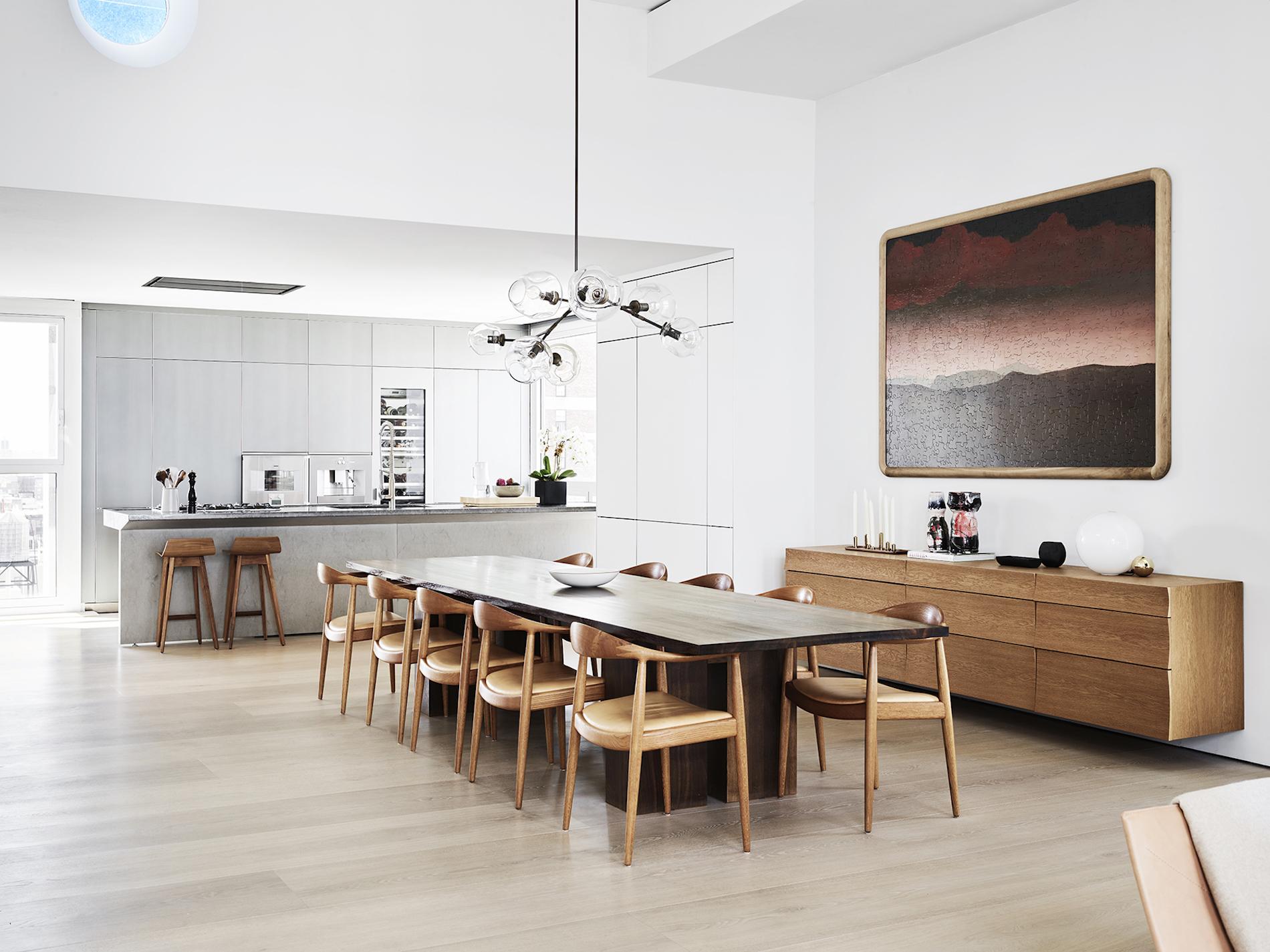 A "journey into bespoke craftsmanship" unfolds from the keyed elevator that opens up to a private entrance, where a sculptural door is crafted in luxurious blackened brass and lined on the interior with Cognac-leather panels. Made in partnership with BDDW, it can only be opened with custom keys designed to be worn as jewellery.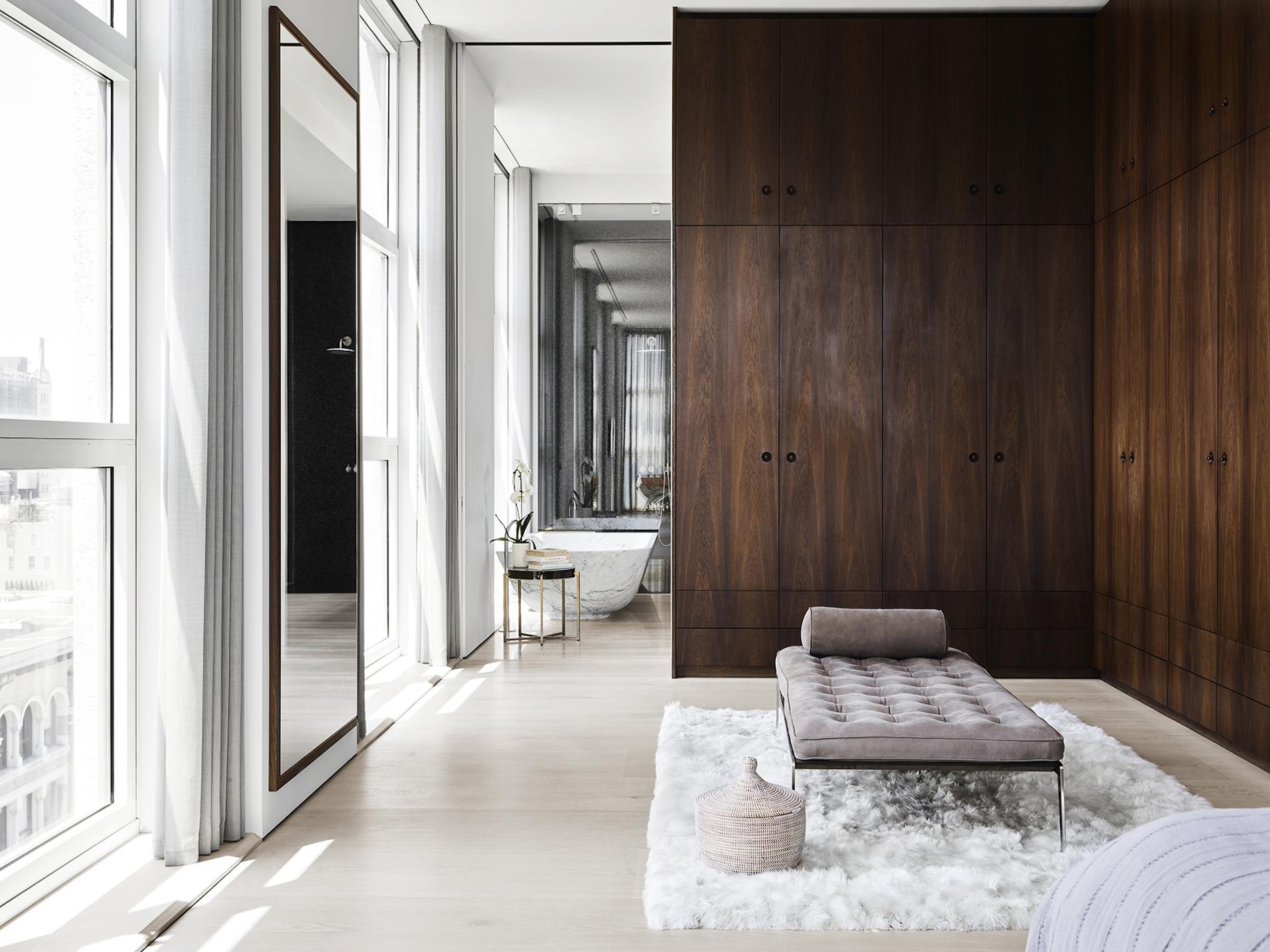 The doorway leads into the high-ceilinged, sun-drenched living room, where the home's striking centrepiece, a signature 24-foot-tall dark Verde Alpi marble wall extends all the way up from the first floor to the rooftop. Made up of 45 panels of sultry green marble that is handpicked in the Swiss Alps (from the same quarry that famed architect Mies Van Der Rohe chose for his Barcelona Pavilion), the stunning architectural feature stands as a lush visual anchor to the interiors dominated by steel, stone, leather, wood, glass and paints of white.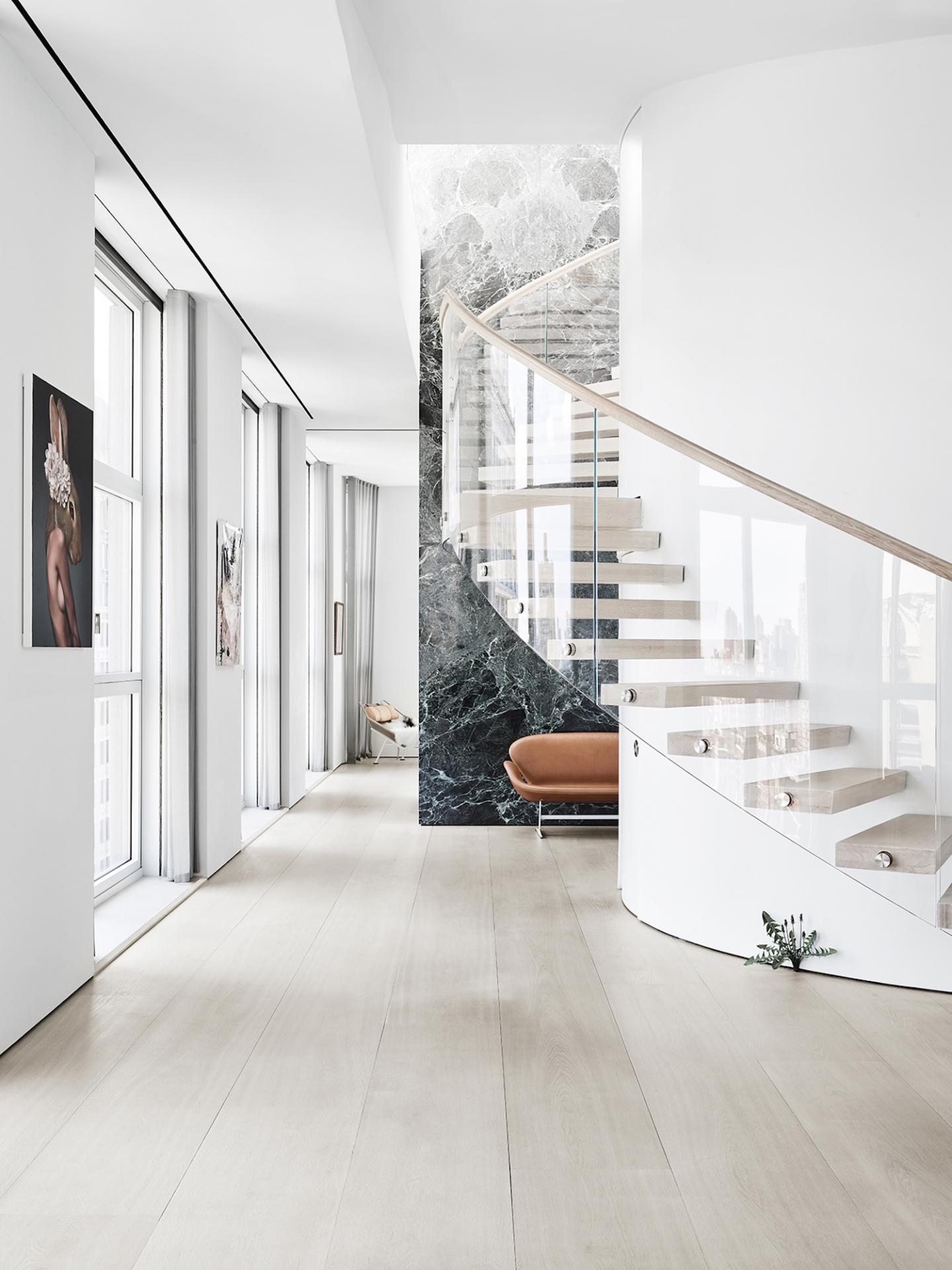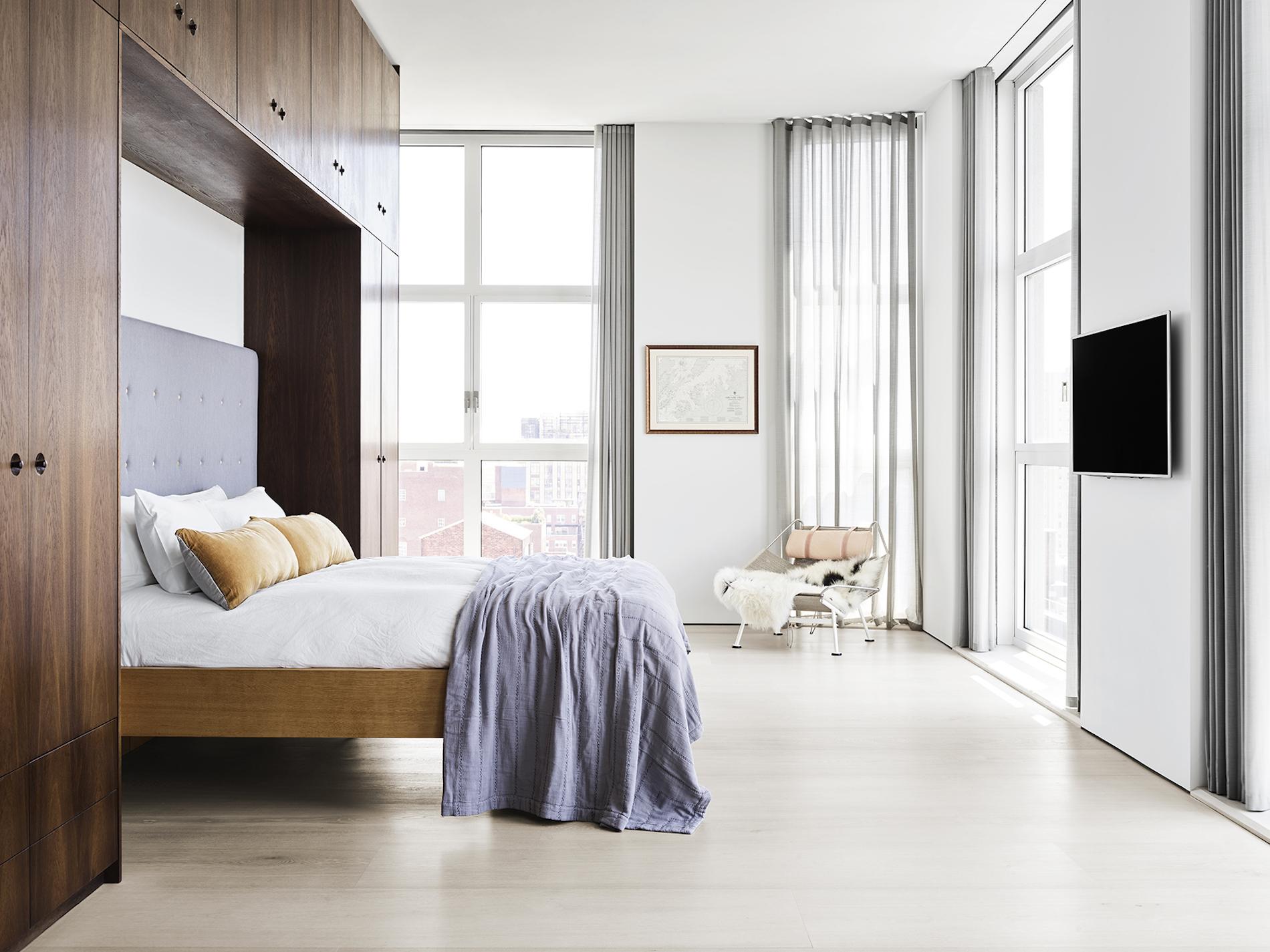 More bespoke accents can be found interwoven throughout the home's sleek interiors and streamlined furnishings, including the custom Seagram table in the dining room, the bespoke millwork of the master suite's floating bed, oak closets and interior leather detail finishes, as well as the white marble Statuario soaking tub that is cut from a single stone in the master bathroom – all custom crafted by the studio.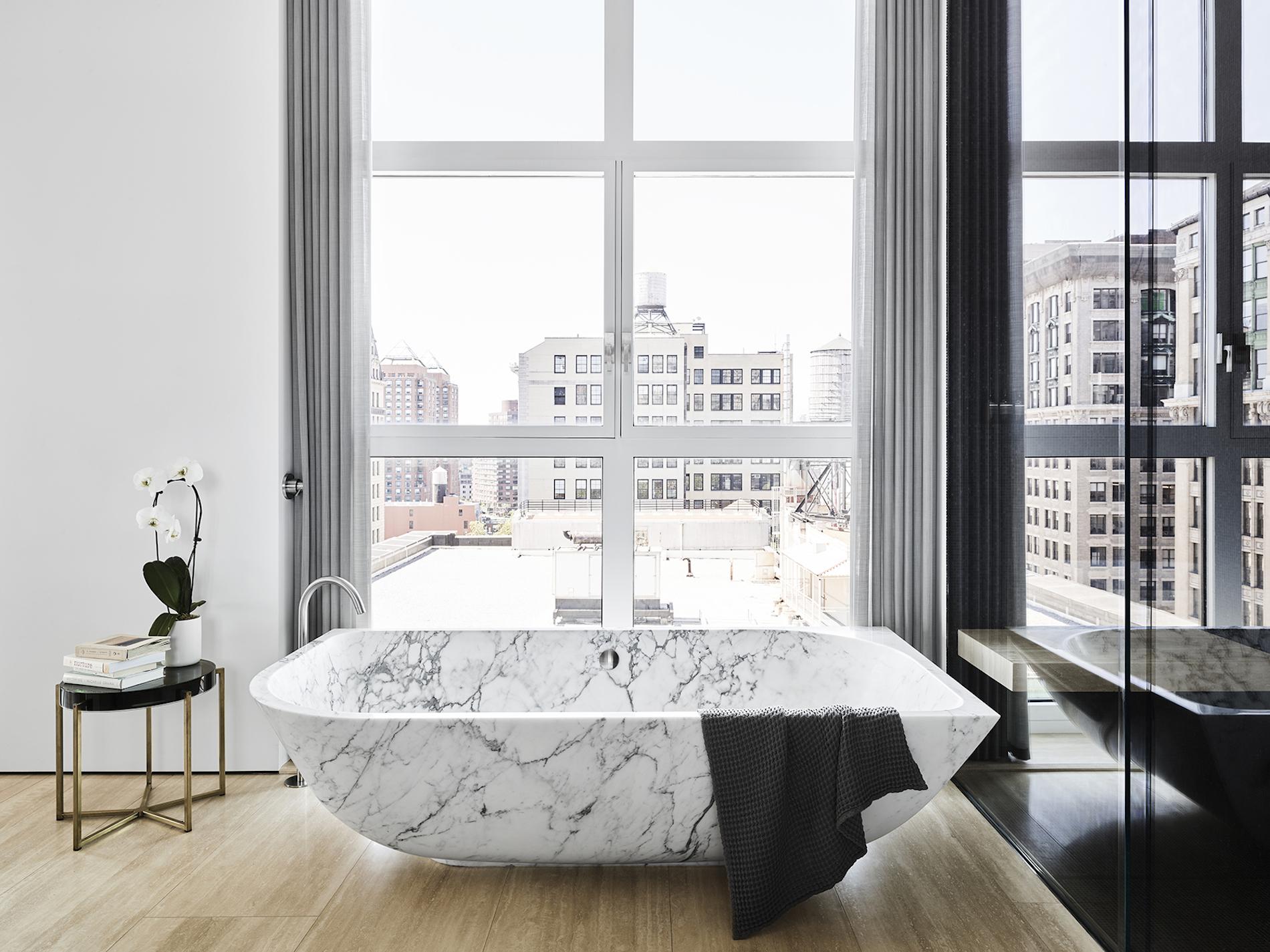 A cantilevered oak-lined, floating glass curved staircase leads up to a breathtaking rooftop oasis that feels worlds apart from the skyscraper-laden jungle that surrounds it. A glass pavilion features a 30-feet pool designed with richly hued custom blue mosaic Bisazza tiles, featuring infinity glass walls, Roman Travertine roof pavers and marbled fixtures. From there, one can take in the unmatched panoramic views of glimmering Manhattan at its most glorious, including the northern view to the Empire State Building and the art-deco style Chrysler Building.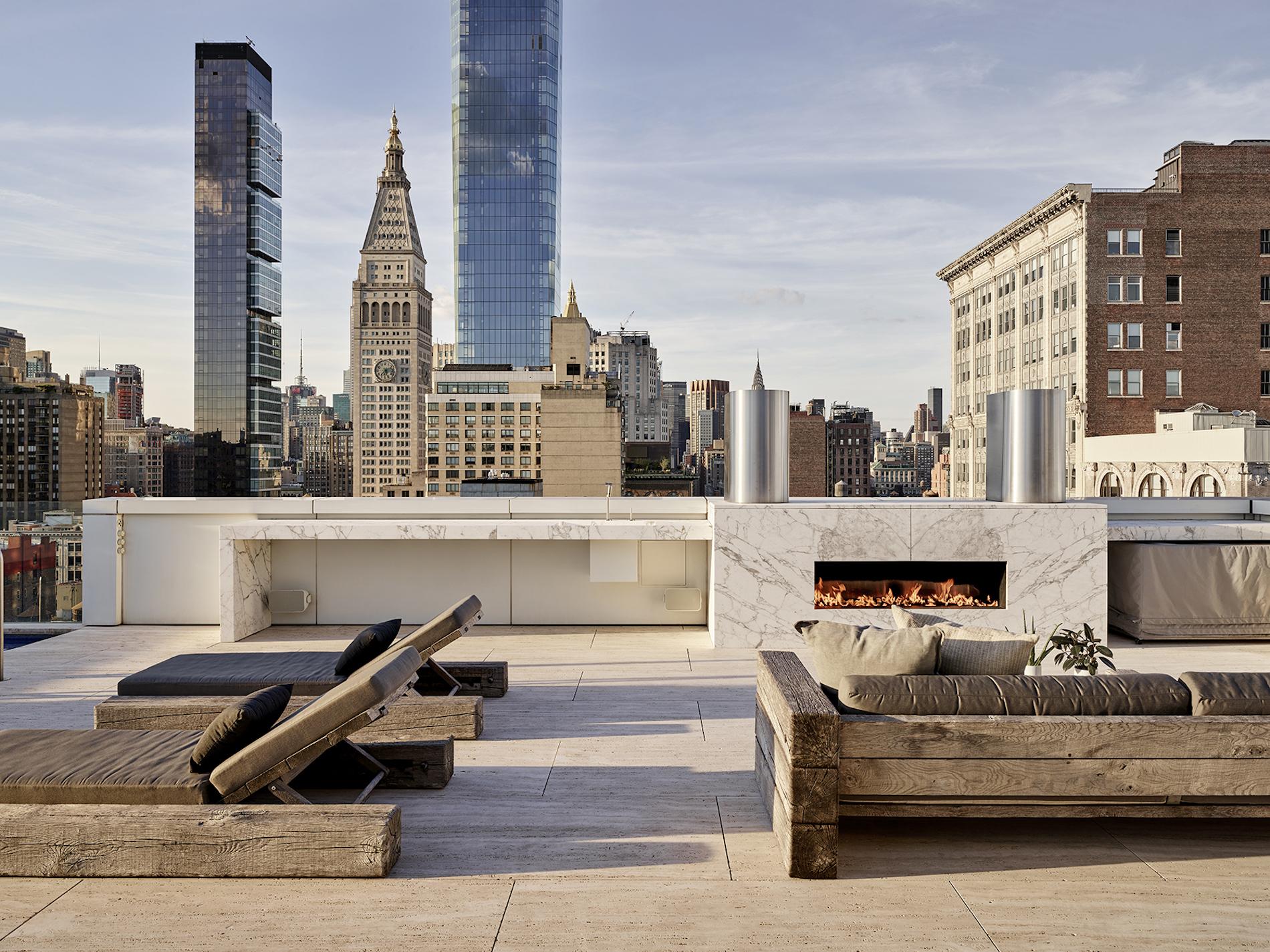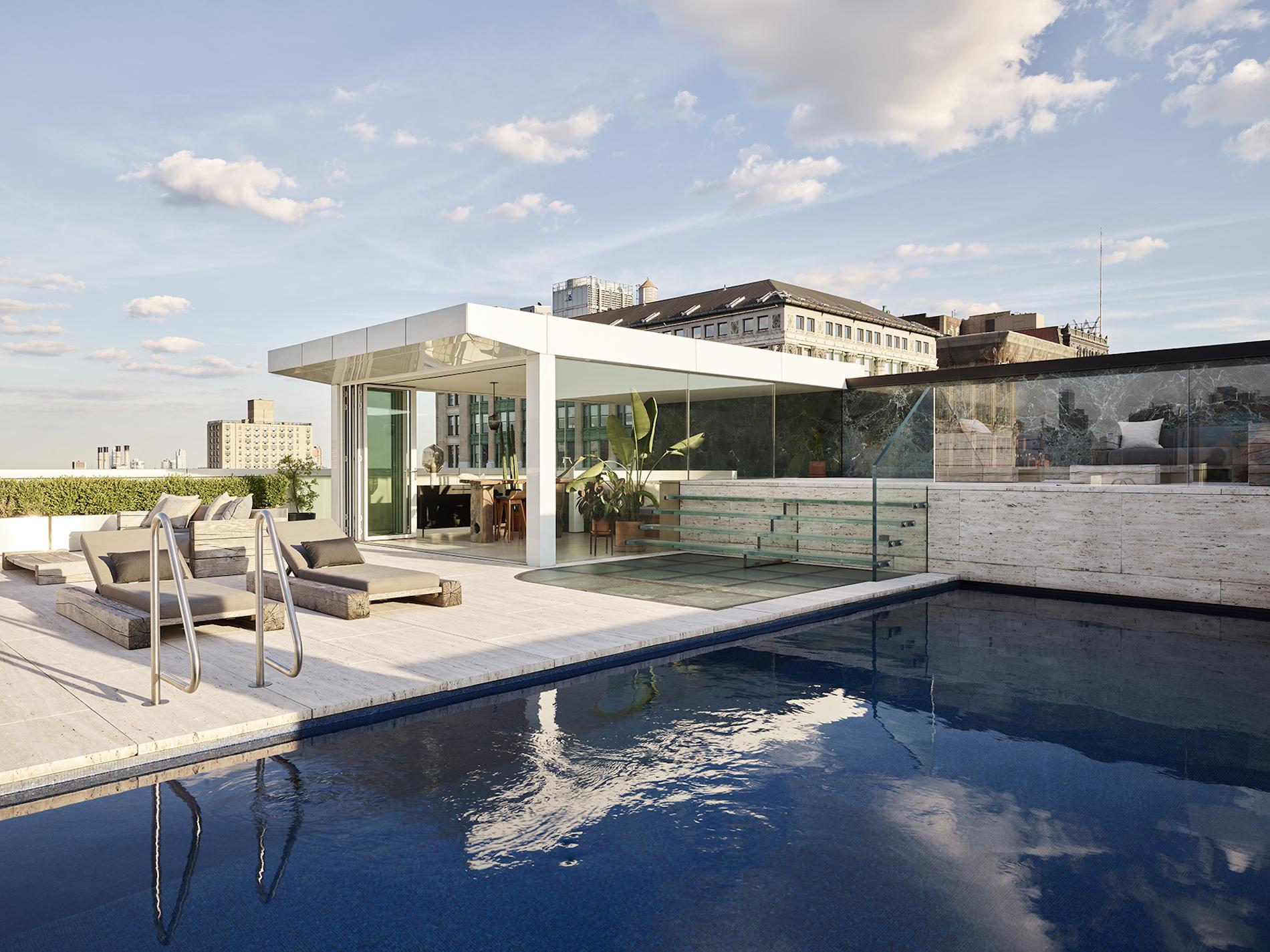 The property is handled by Sotheby's International Realty.
See also: Lighting Designer Tino Kwan's Exquisite Home Shines with Charm and Elegance