Contrasting the hustle and bustle of Hong Kong's city life, this cosy urban abode designed by Pure Aws is a tranquil oasis of style and comfort.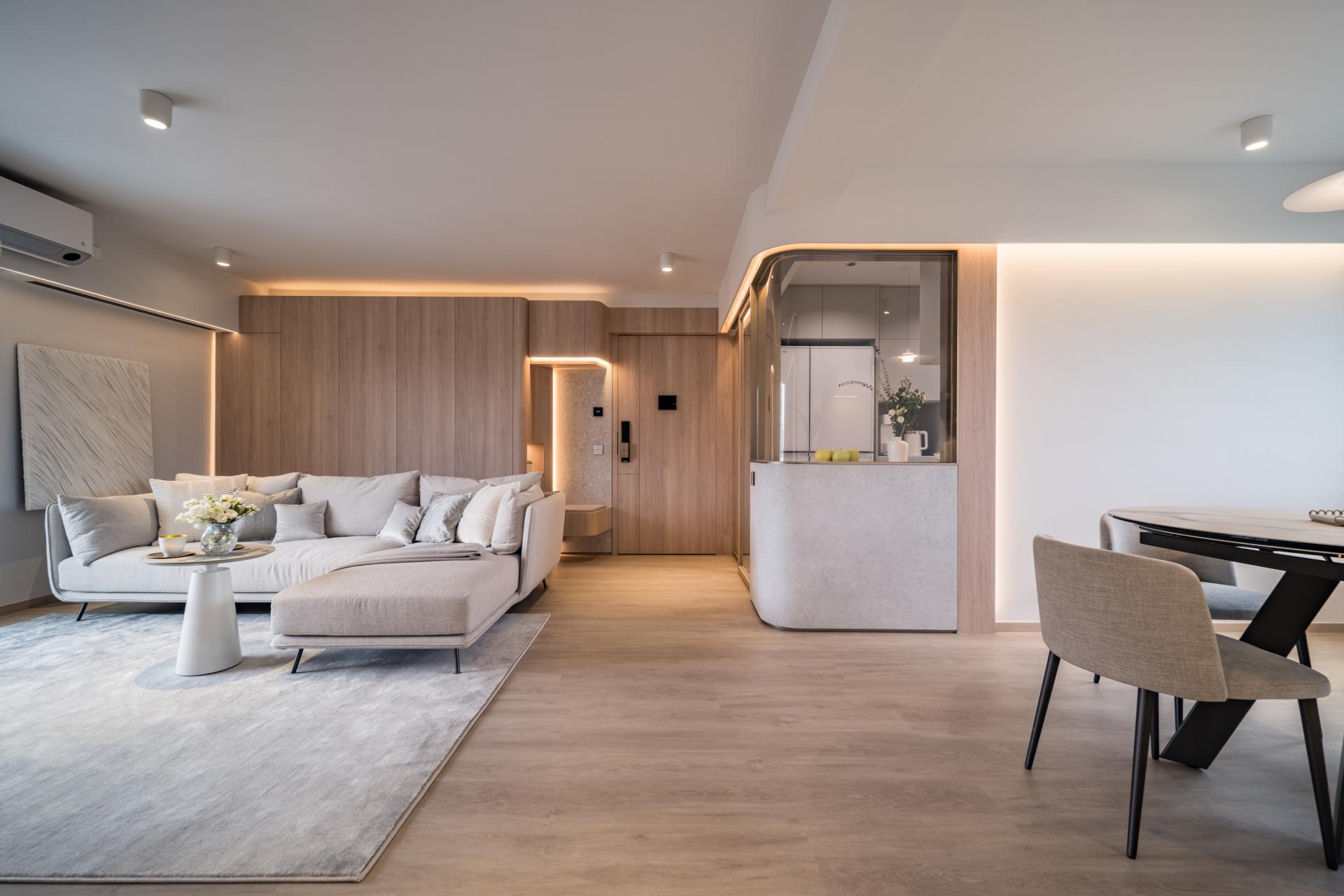 This expansive 1090 sq. ft. home features three bedrooms and two living areas. The master bedroom is cleverly designed to serve as both a relaxation and work space, complete with a desk and office equipment. The bathroom and wardrobe are also tucked away behind stylish wooden doors, adding to the streamlined and visually appealing look of the home.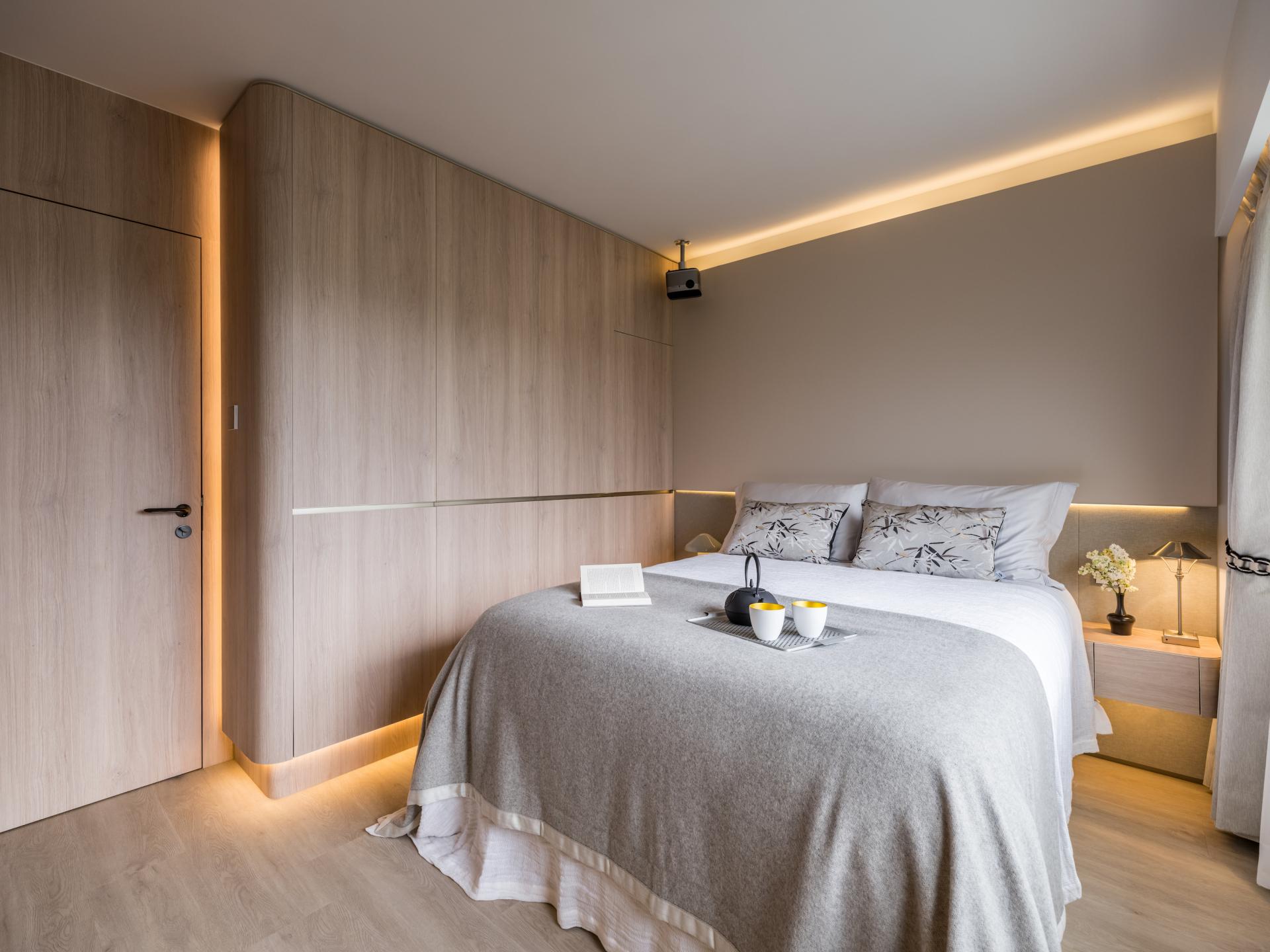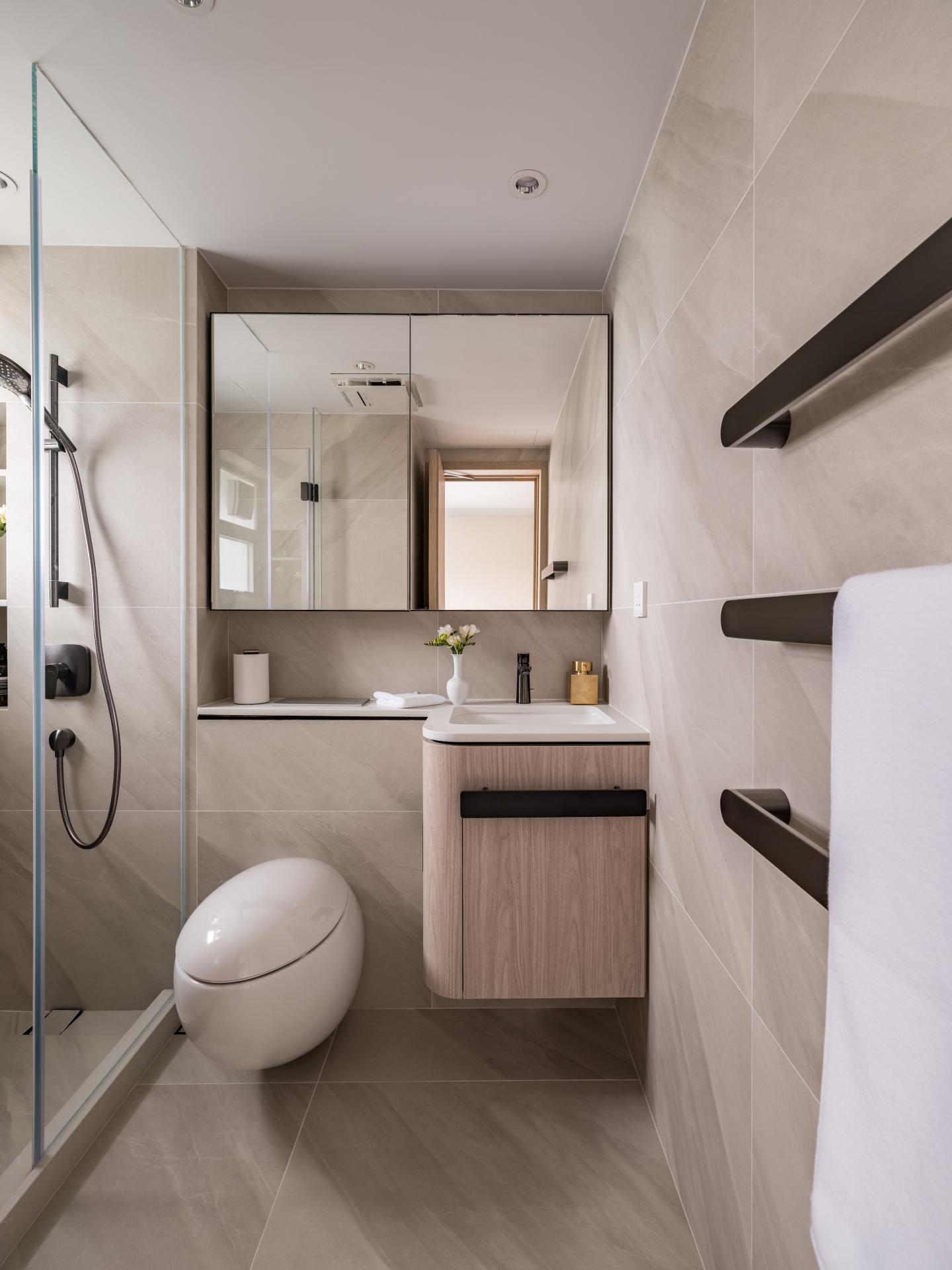 The children's sleeping quarters feature sturdy fixtures such as bookshelves and wardrobes while movable furniture pieces such as the bed and chairs promote a spacious and flexible layout, allowing the younger daughter to move around and play. The bedroom configuration speaks to the practicality and foresight of the designer, who recognised the importance of having ample room for a growing child to play and move.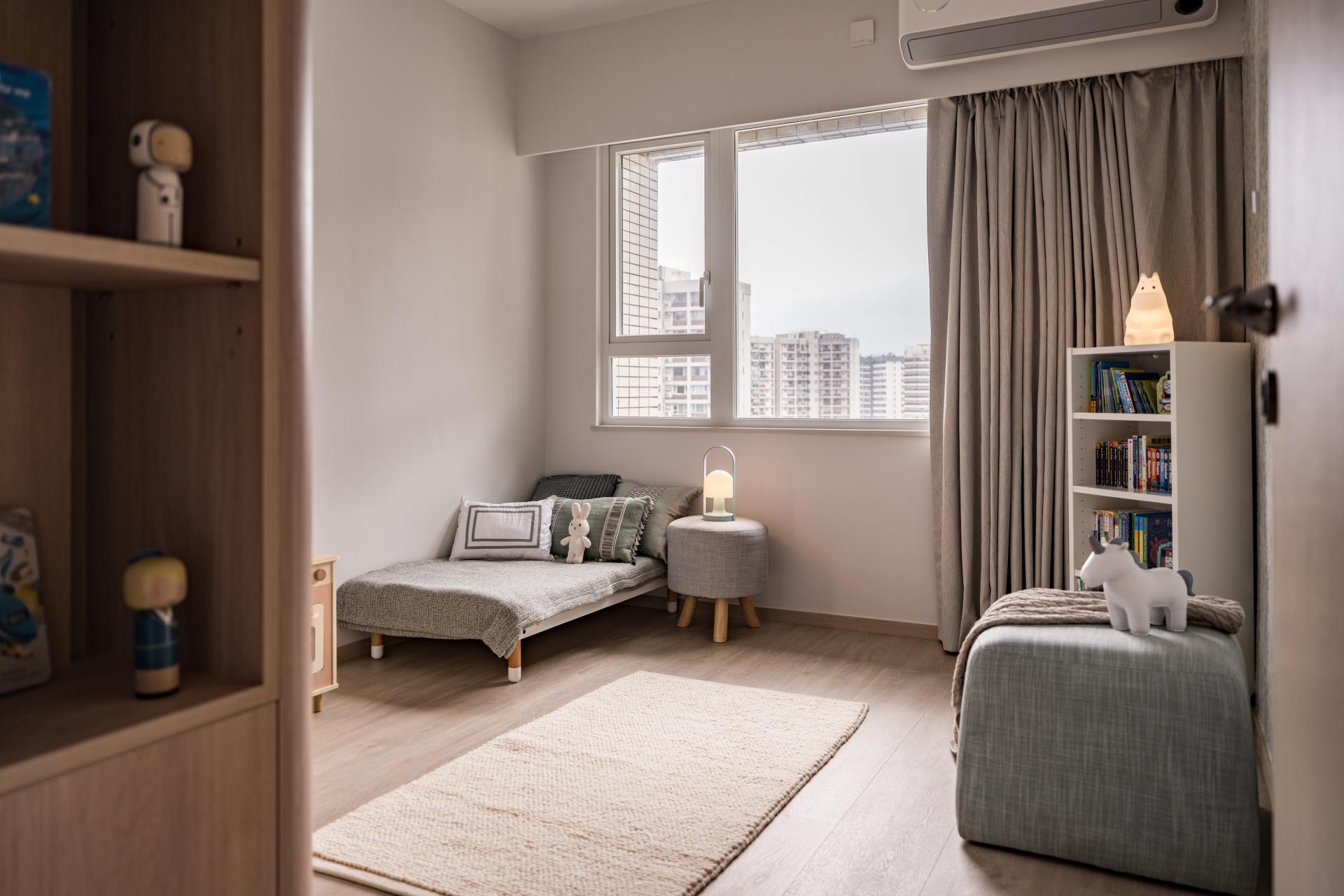 The living space exudes a chic ambiance with its harmonious blend of soft grey, crisp white, and warm light wood tones. To enhance privacy and create a clear demarcation between the public and private areas of the flat, a discreet door is concealed behind the TV cabinet. The door is thoughtfully designed with a concrete-like finish that blends seamlessly into the walls, imparting a cohesive and streamlined look to the space. Additionally, all furniture in the house is rounded to ensure children's safety from sharp edges.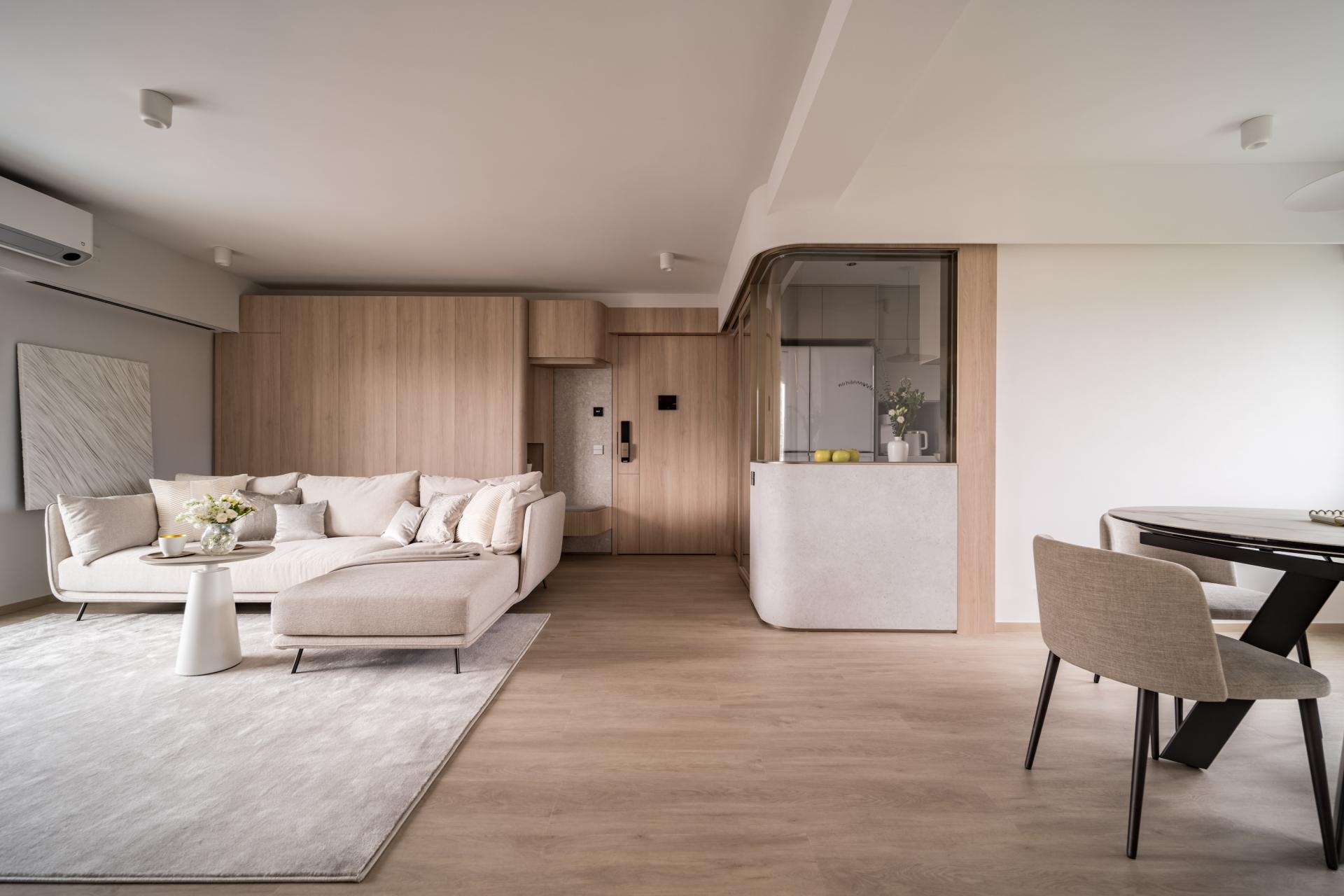 The kitchen's walls were transformed into a semi-open design, adorned with elegant curved glass, to maximise natural light and openness. This thoughtful alteration encourages closeness among family members by facilitating communication and observation of children's activities in the living room.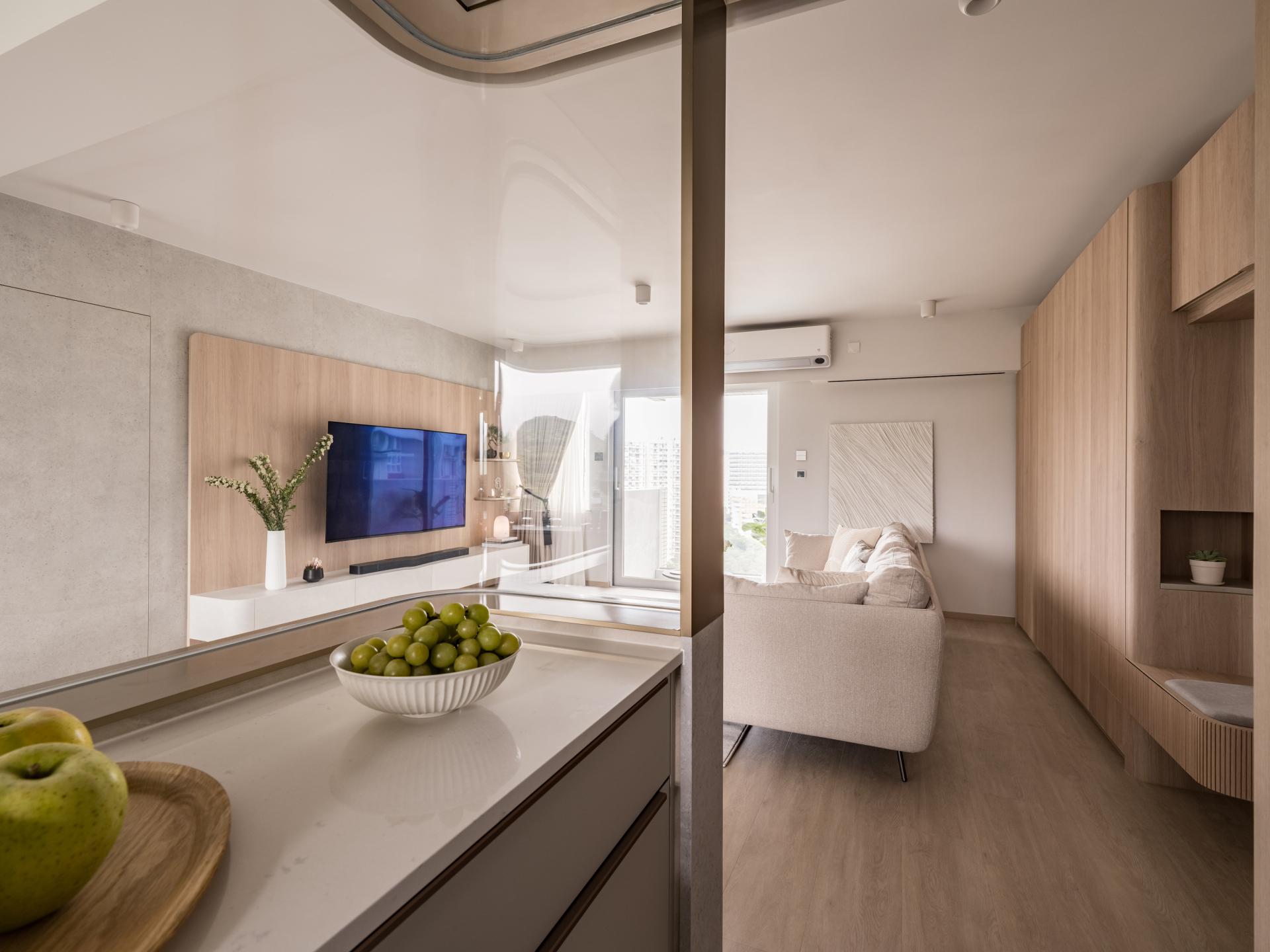 The designers took great care to ensure that every aspect of the decor contributed to the serene and cohesive atmosphere. To this end, fabrics and decorations from Altfield, Indigo Living and Bed & Bath were selected, exuding luxury and refinement.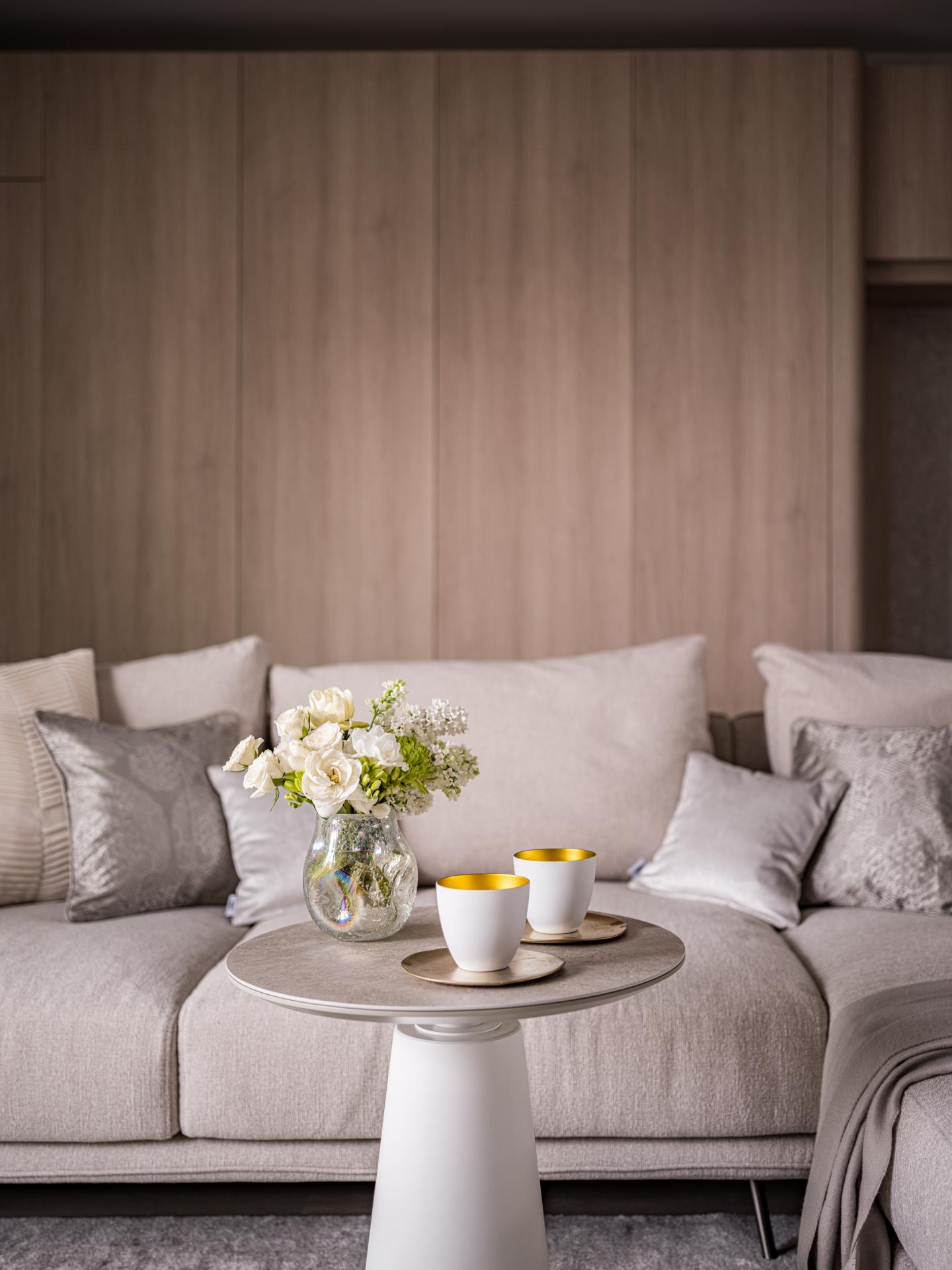 Want more stories like this? Follow Home Journal on Facebook, Instagram and YouTube.