Nestled in the natural beauty of Moscow's western region, Kerimov Architects has conjured a residential complex that's set to captivate.
The seven low-rise houses arranged in a checkerboard pattern on the 3.5-hectare property summon visitors to a world where architecture exists in harmony with its surroundings.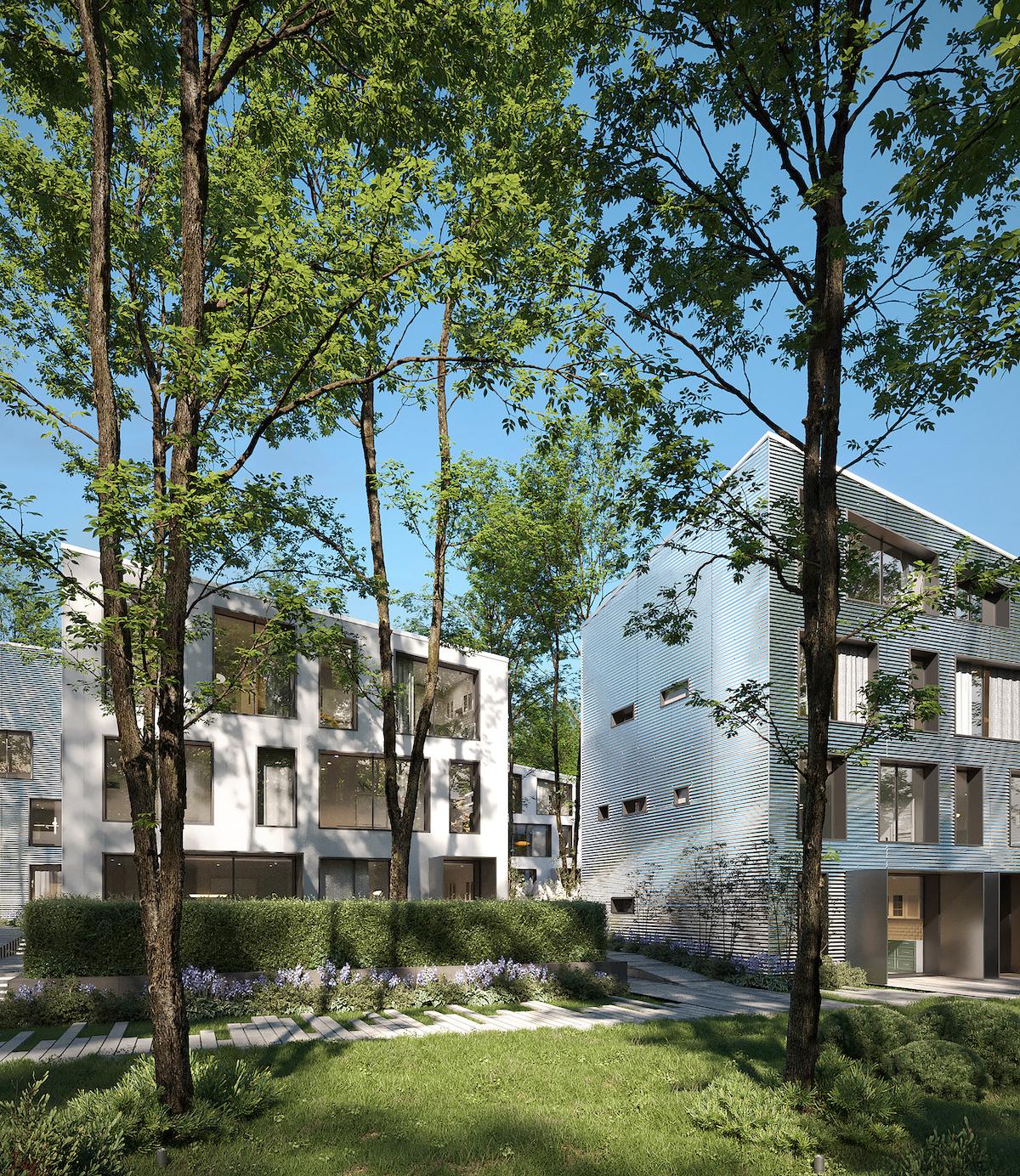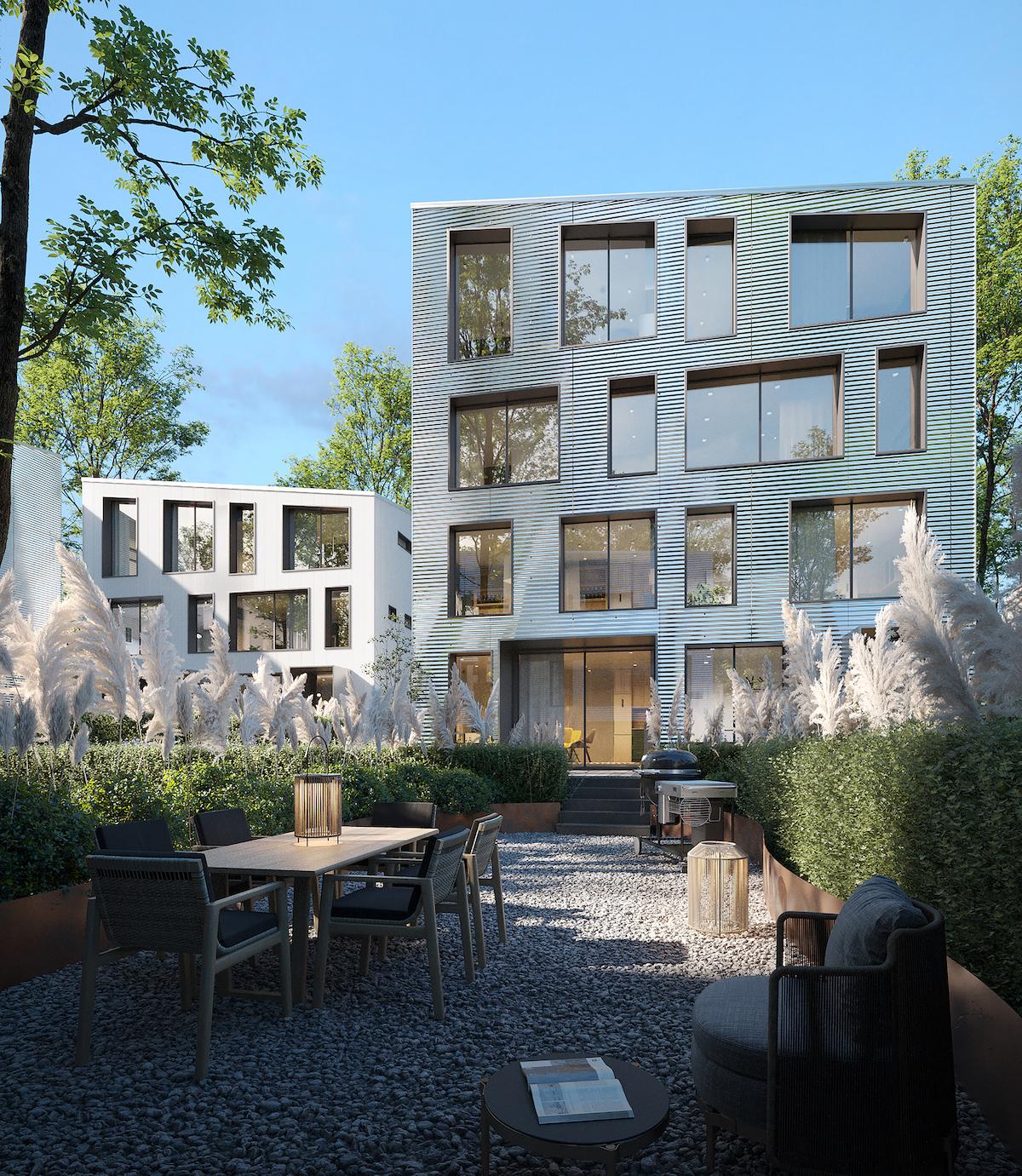 The three and four-storey buildings blend seamlessly with the natural surroundings, with an emphasis placed on preserving existing trees. The result is a forest-like environment with mini-gardens attached to each unit, while the ground-level apartments also feature front garden areas.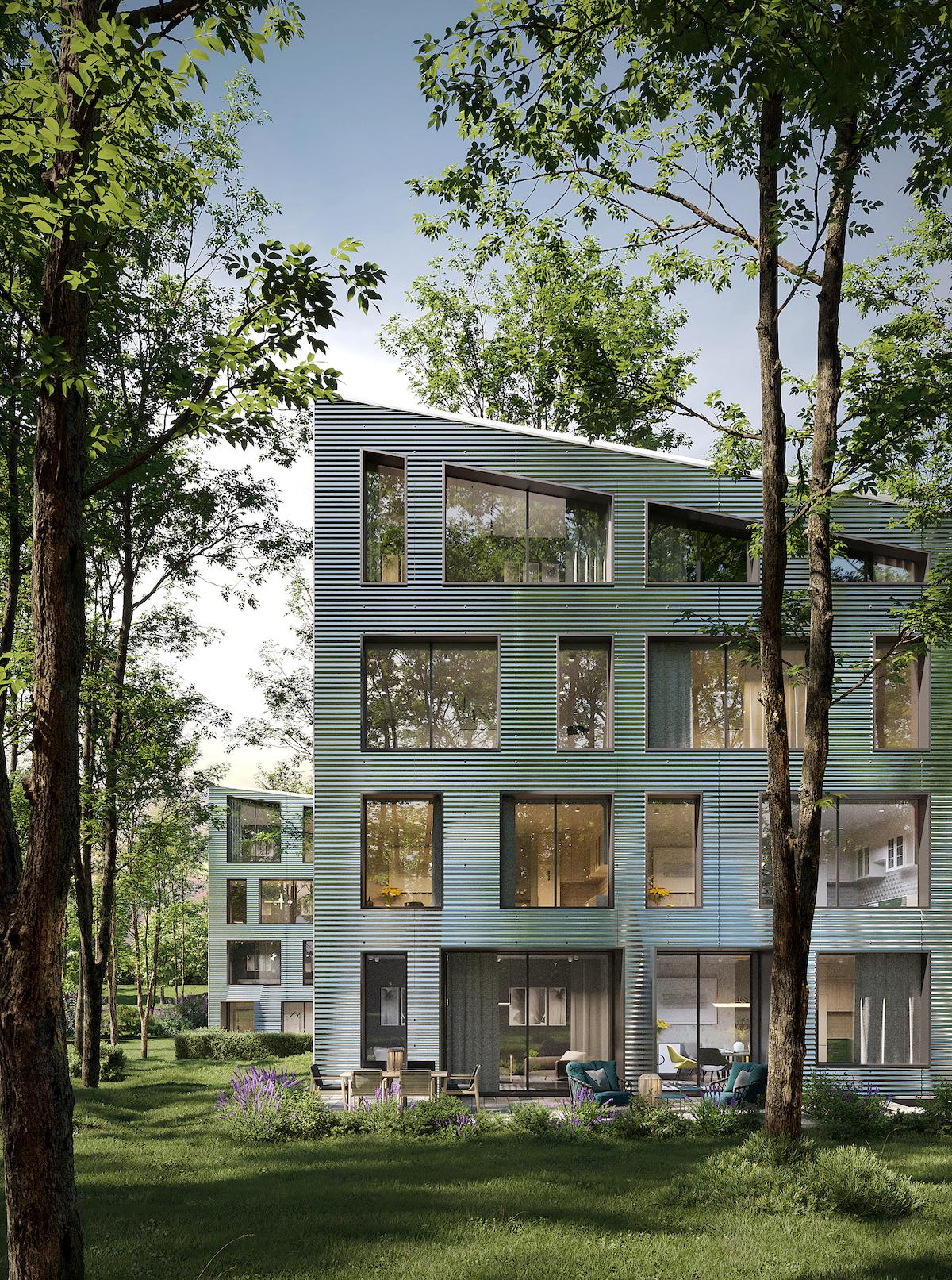 The design concept takes inspiration from traditional suburban homes, with trapezoidal shapes and semi-pitched roofs reminiscent of village houses. The focus is on integrating man-made beauty with nature, moving away from modern, symmetric "box architecture."

The standout feature of the project is the unconventional facade. The buildings feature two types of cladding - profiled sheets that reflect the natural environment and make the buildings appear semi-transparent, and structural glass with built-in lighting that creates a luminous effect at night. The homes can glow entirely or in fragments, resulting in a spectacular and harmonious contrast between urban architecture and nature.
Photo: Kerimov Architects