Hold on to your phones, folks. One of the most renowned and picturesque residential complexes in Hong Kong is getting a makeover.
Designed by the award-winning architecture firm Palmer & Turner, responsible for iconic landmarks like Prince's Building, Jardine House, and the original Bank of China Building, Choi Hung is home to approximately 17,500 residents across 11 blocks. Despite being erected over 60 years ago, it has become a hotspot for curious tourists who flock to marvel at its rainbow-coloured flats and snap pics of its stunning basketball court. But the sight-seeing may soon come to a halt as the estate is set to be be redeveloped.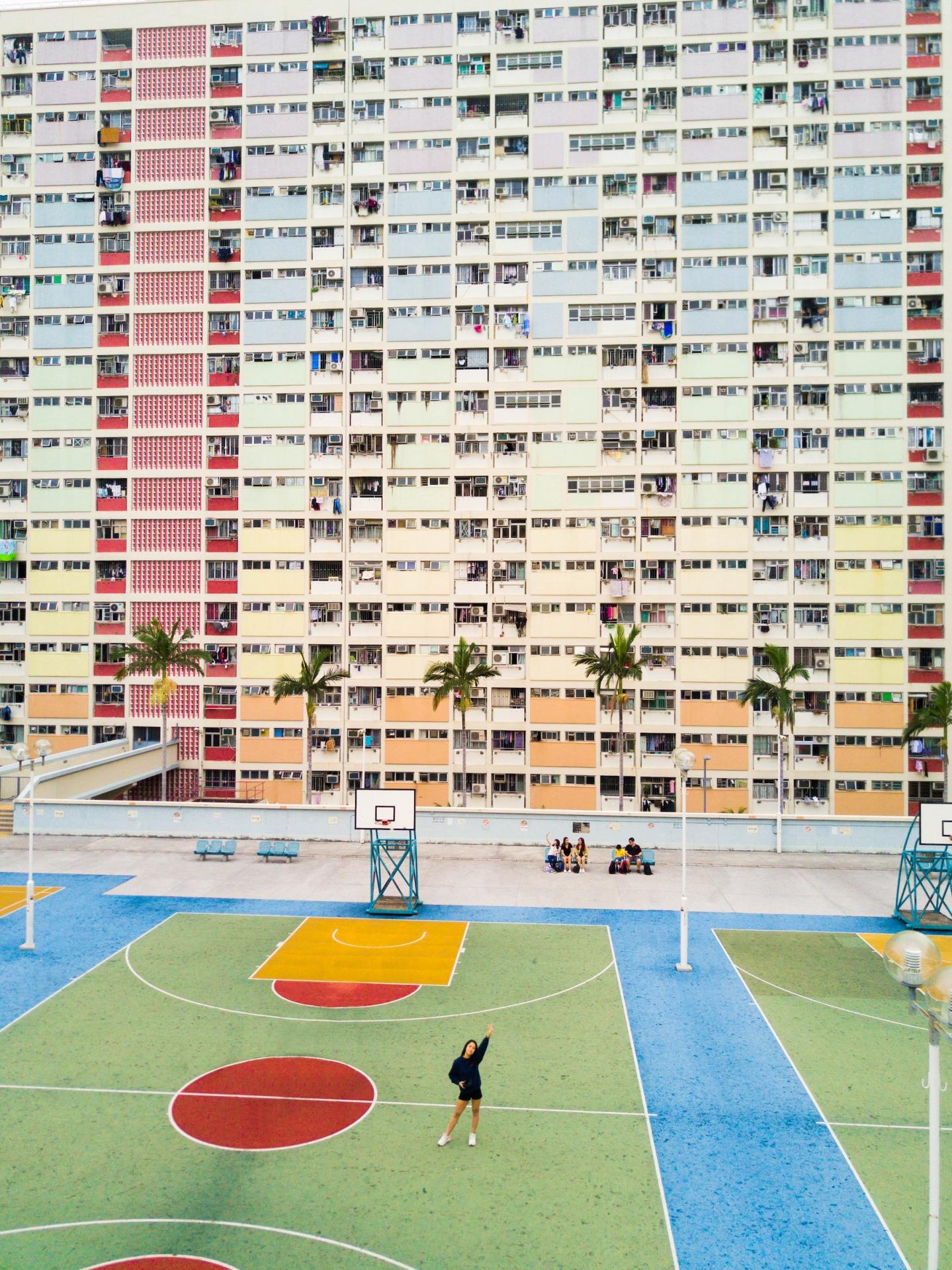 Sources have revealed that the redevelopment of Choi Hung Estate will be carried out in phases, with further details to be announced after the District Council race in December. Chief Executive John Lee had proposed the possibility of redeveloping another public housing estate in his Policy Address last year.
Meanwhile, Anthony Chiu, executive director of the Federation of Public Housing Estates, noted during a Commercial Radio programme that residents have expressed the desire for a more speedy redevelopment plan, given the estate's age and declining conditions. People are eagerly anticipating a clear relocation plan and timeline as soon as possible, as the redevelopment process typically lasts for anywhere from 10 to 20 years.