The global pandemic the world experienced the last few years has reshaped our understanding of home and its practicality, leading to a desire for more intelligent and spacious living areas.
As the most versatile and heavily used room, the kitchen now requires functional appliances with thoughtful design to enhance its overall aesthetic. FRANKE Home Solutions offers such a solution with the Maris Fragranite Bowl.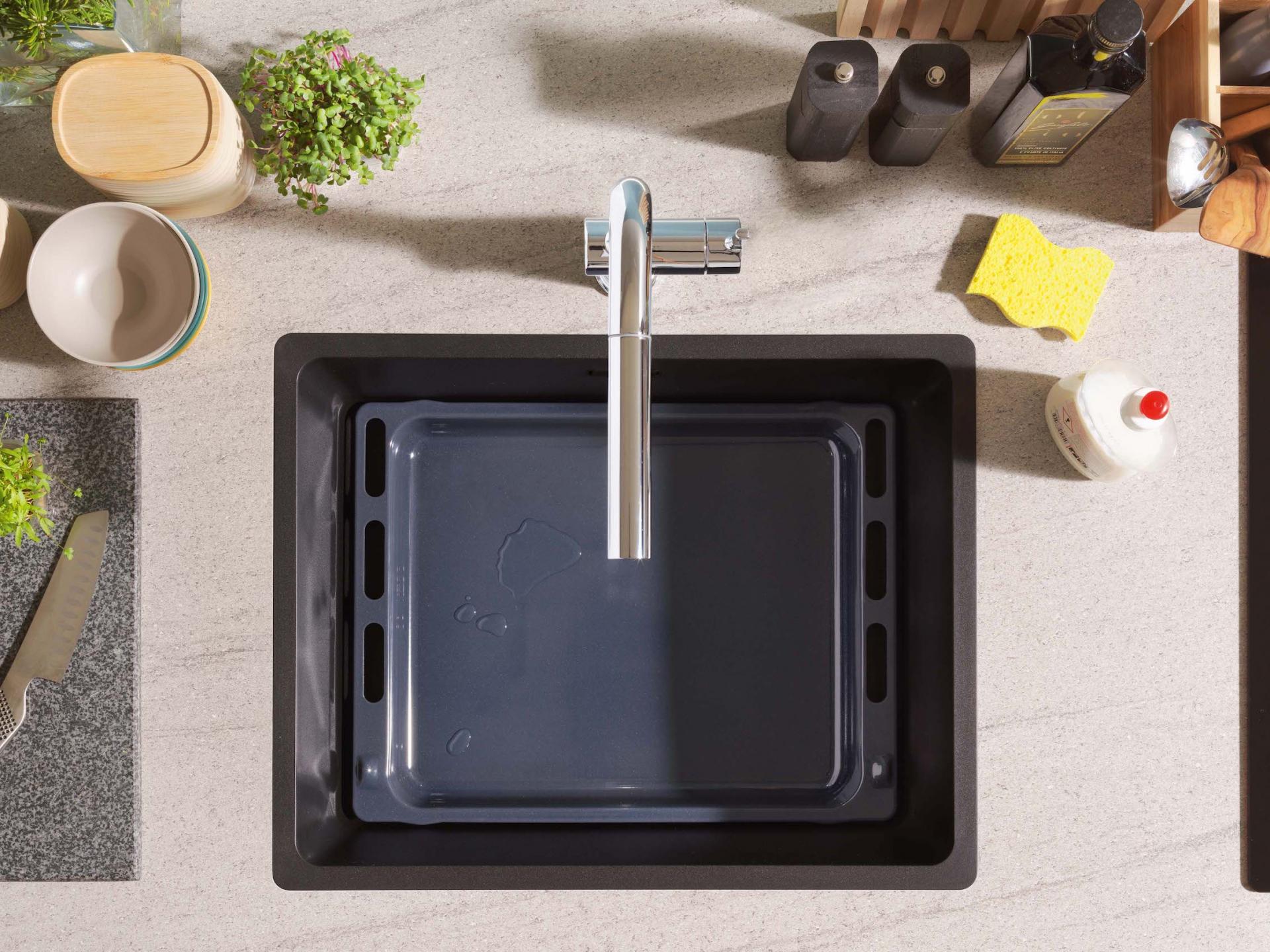 The Maris Fragranite Bowl, Franke's latest offering, flaunts a commodious and expansive design that makes cleaning up after cooking a simple and hassle-free endeavour. Its generous proportions accommodate even the bulkiest trays and pans.
With its sleek, narrow rims and soft edges, the Maris Fragranite Bowl complements any kind of kitchen worktop. Not only is the Maris Fragranite Bowl functional and durable, but it's also stylish enough to satisfy even the most discerning of homeowners. Its exceptional aesthetics and versatility even earned it a prestigious Red Dot Design Award in 2022.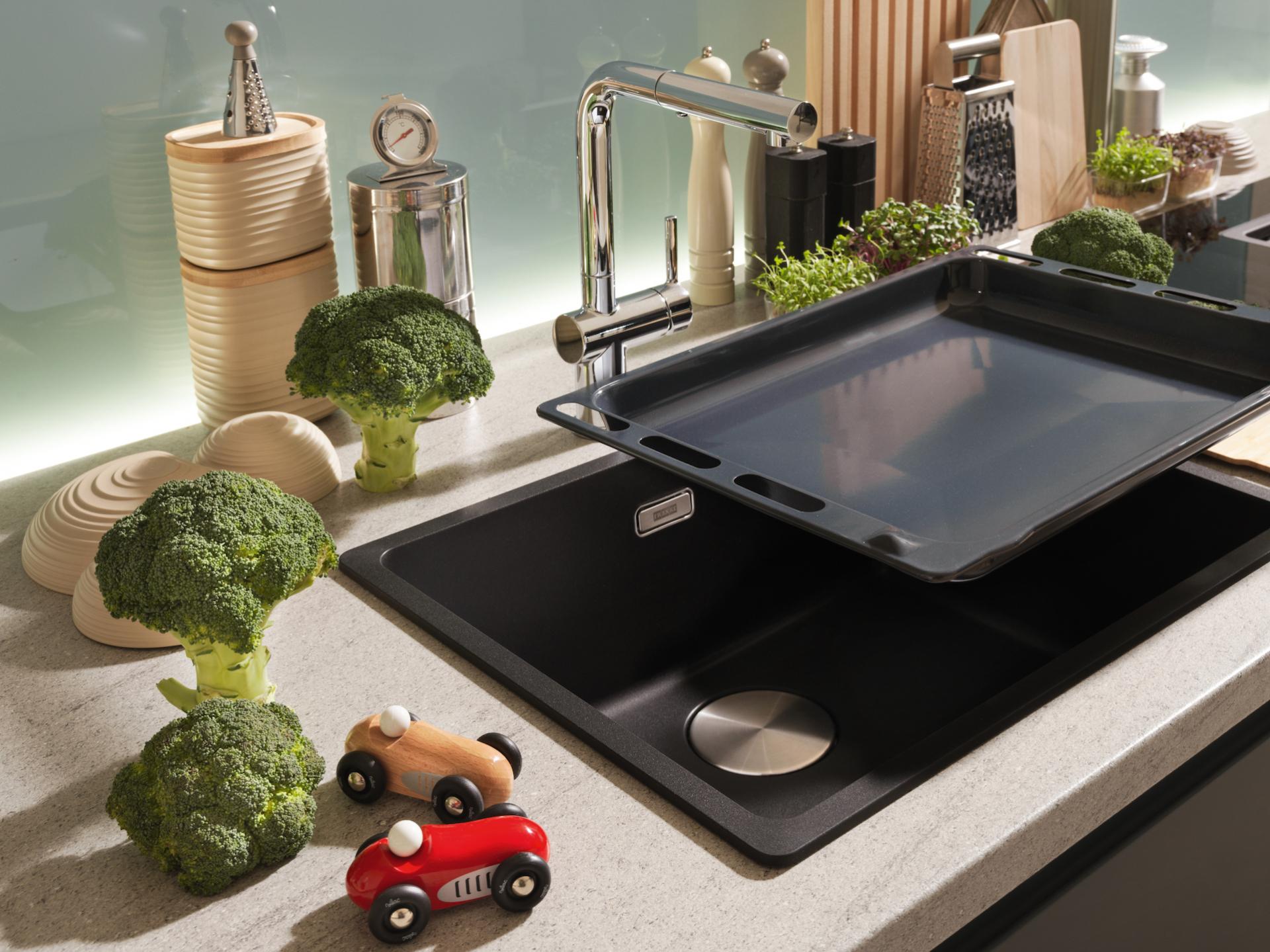 Available in various sizes and a sophisticated range of colours, from trendy matte black to timeless shades of onyx, grey, polar white, oyster, coffee and more, the Maris Fragranite Bowl epitomises long-lasting, exceptional design.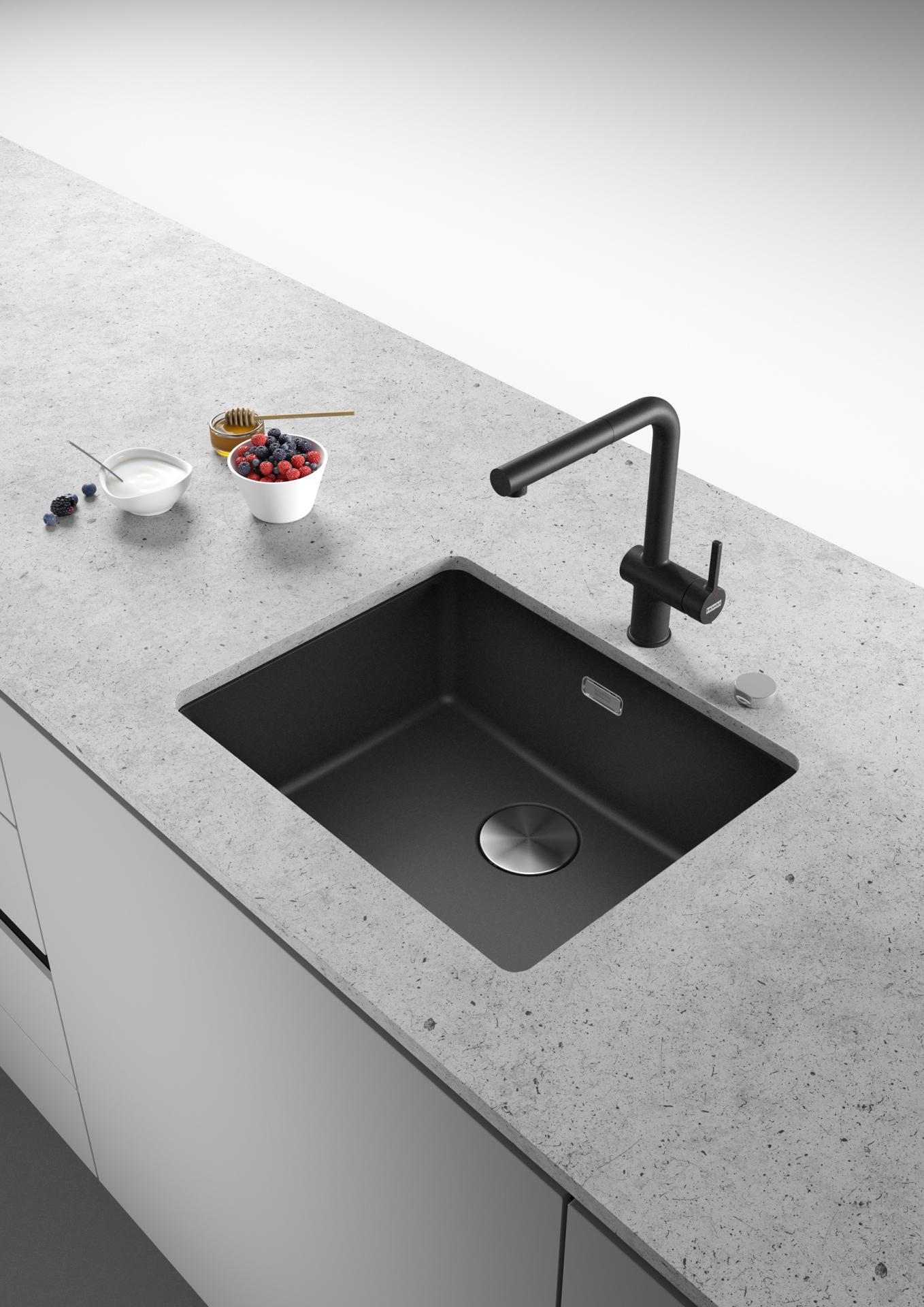 The modern and sleek design of the Maris Fragranite Bowl values longevity over novelty, ensuring it can last a lifetime. Made of Fragranite material, created from quartz, it is one of the most durable materials available. It can withstand daily kitchen use, even with temperatures up to 280°C, and is resistant to hard impacts. Furthermore, the surface is scratch-resistant, and even knives won't cause damage.
Cleaning up the kitchen before or after cooking a special, elaborate meal can be quite a challenge. However, with Franke, it's a joy to clean and can be done quickly while still meeting the highest hygiene standards. With food safety being more important than ever, people are washing their fruits and vegetables more frequently while being mindful of keeping things clean while cooking.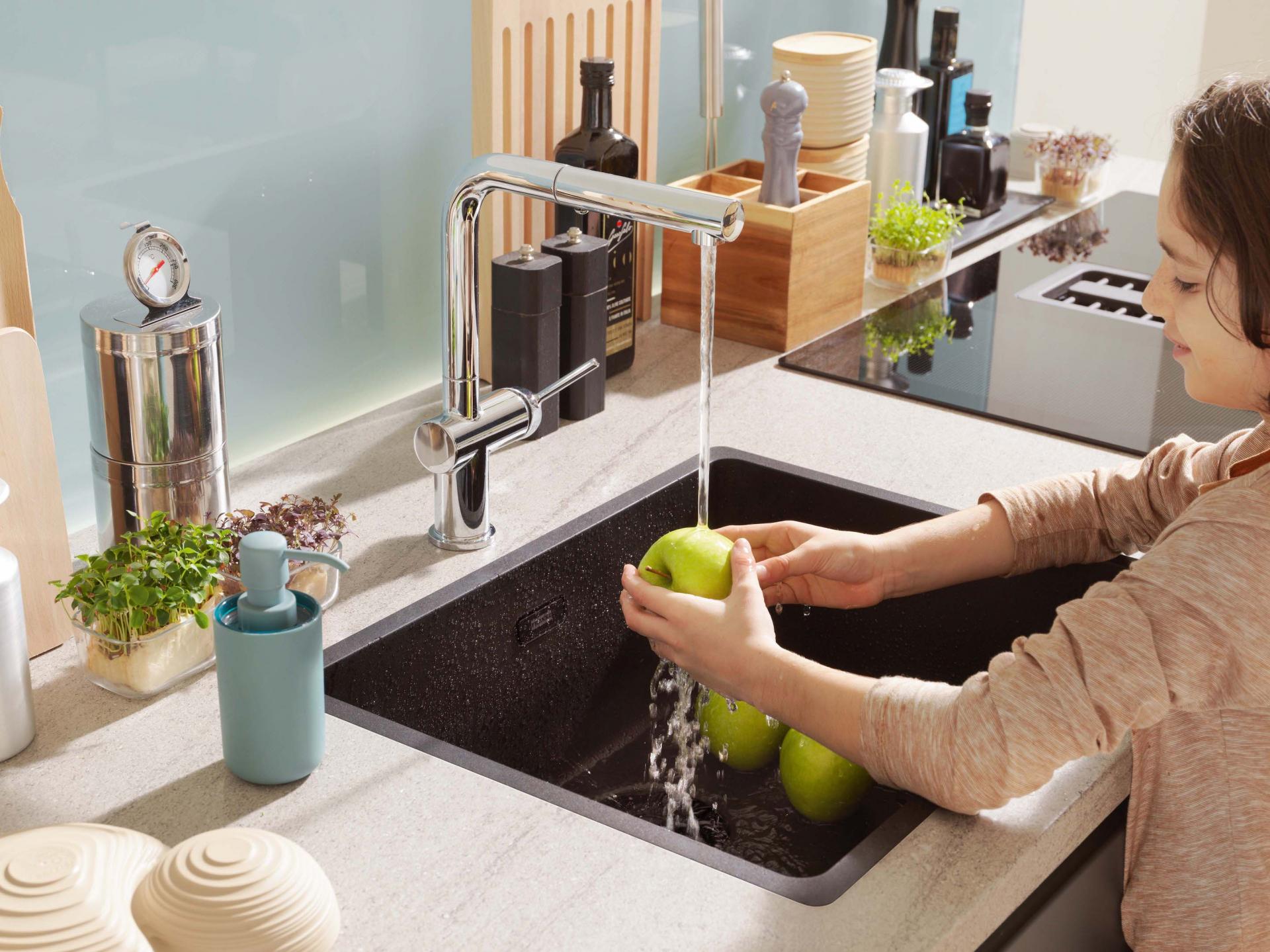 The Maris Fragranite Bowl was developed with hygiene in mind and is made from an innovative, scratch-resistant, and durable Fragranite material. This material has been developed through Franke's in-depth research and advanced industry know-how. To further enhance hygiene, the Fragranite material is treated with Sanitized® which incorporates silver ions to prevent the growth of bacteria and microbes by 99%.
With a remarkable fusion of excellence in hygiene, aesthetic allure and unparalleled sturdiness, the Maris Fragranite Bowl stands as an impressive representation of kitchen ingenuity. Its remarkable size and diverse colour options only add to its appeal.
Click here to find out where to purchase Franke Kitchen Sinks and Taps.