When it comes to designing a room for children, it is essential to go beyond just simply adding beds and toys. The process should involve a thoughtful consideration of factors such as safety, comfort and long-term planning.

According to Haven Design's Mary Wong, children's needs evolve as they transition from infancy to adolescence, requiring changes in their sleeping arrangements every two years. Furthermore, their preferences and requirements also change annually. Therefore, sustainability should be a primary focus when designing children's rooms. Moreover, by aligning with sustainable environmental trends, this design approach also contributes to a greener future.

From conceptualising design plans to selecting the right furniture, it is imperative to opt for a flexible design. By giving priority to safety and comfort, the design of children's rooms becomes more than just a functional space; it becomes a worthwhile investment that supports their growth and development.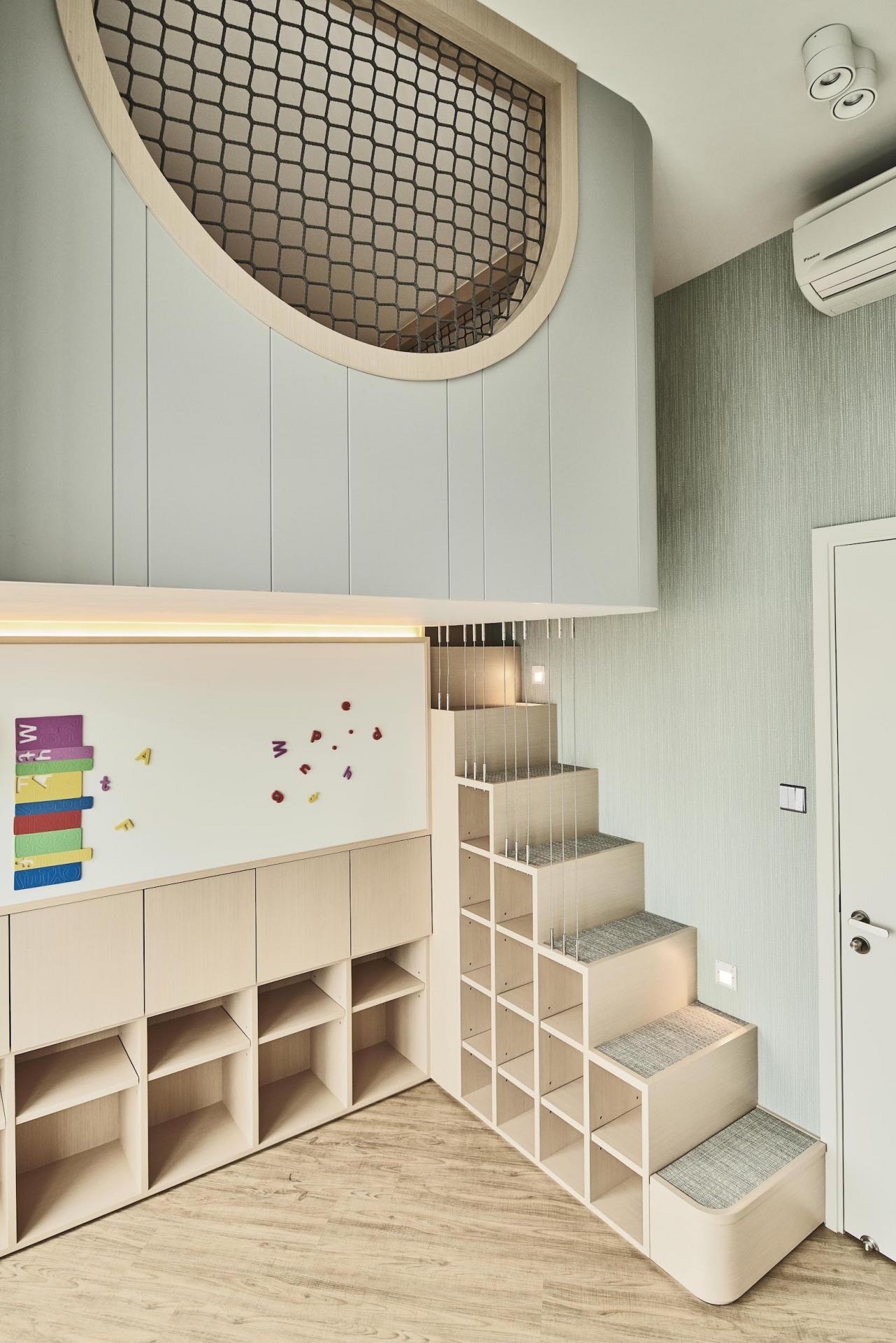 1. INSPIRATION:
"As children grow up, in addition to their height changes, their needs for the room will also change," Wong says. "From a small bed when they were babies, to desks, chairs and toys for school, and as they advance to elementary school, they'll need more bookshelves and storage space. As a result, designing a child's room must be varied and adaptable."
The joy of designing a children's room lies in selecting and co-ordinating colours. Wong suggests that creating a cheerful atmosphere is as simple as using wallpaper adorned with cute dolls or patterns, as it can easily be replaced in the future.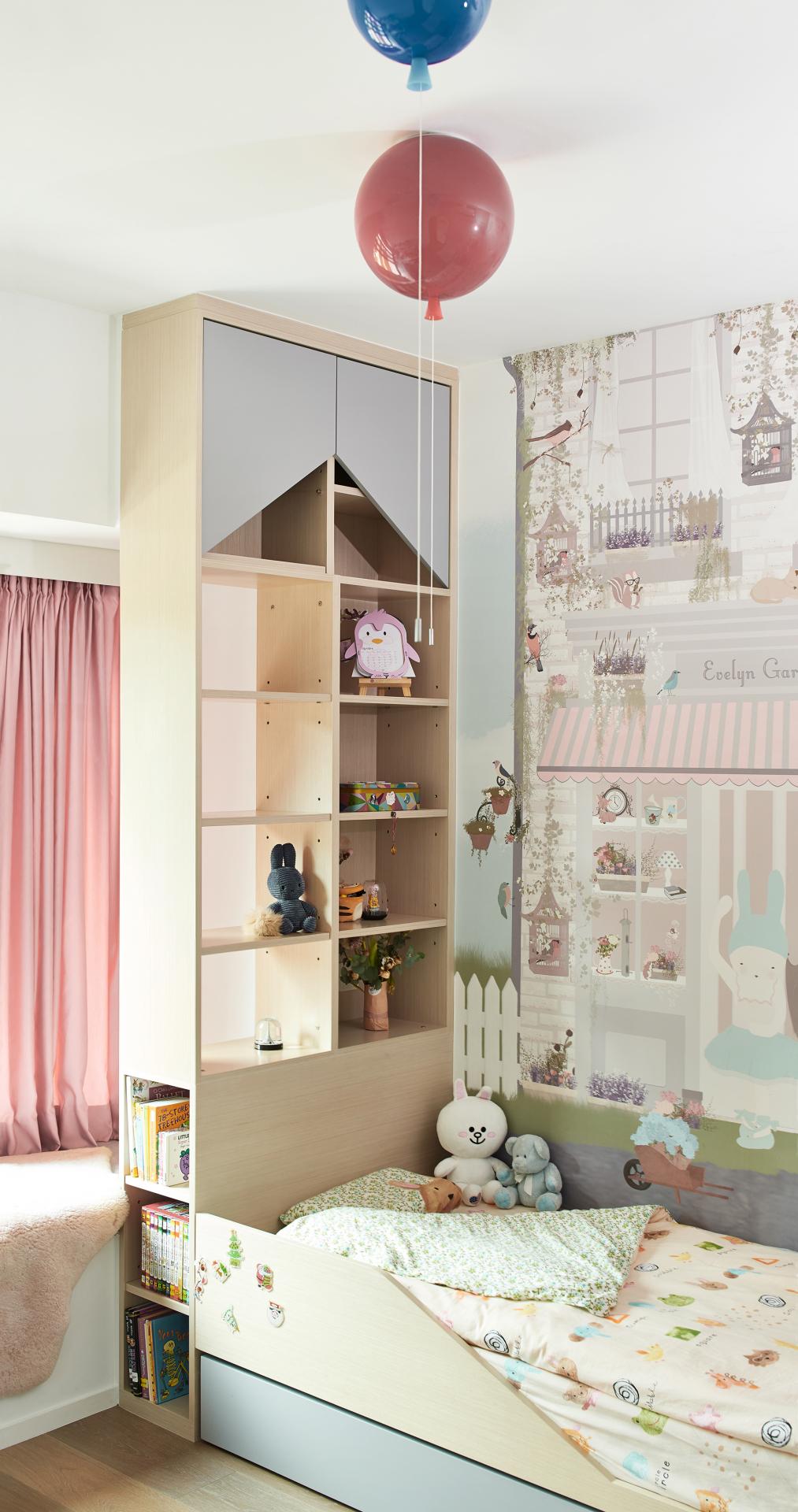 2. COLOURS AND TEXTURES
In terms of the colour scheme, greyish blue (similar to denim fabric) is a timeless classic in home design. Light-toned nude colours such as light beige are also a top pick for furniture colours this year. Moreover, bright orange is the hottest and most eye-catching colour in 2023. For those who crave a colourful room, painting the walls in bright orange is an option to consider.
"Eico wall paint from Iceland offers a wide range of colours. Additionally, it is entirely free of VOC and other pollutants, ensuring the health and safety of children," Wong says.
"Starting with soft apricot, white, or grey as a base tone, you can then incorporate trendy seasonal colours for embellishments, such as bright orange cushions, vivid bed sheets or eye-catching curtains."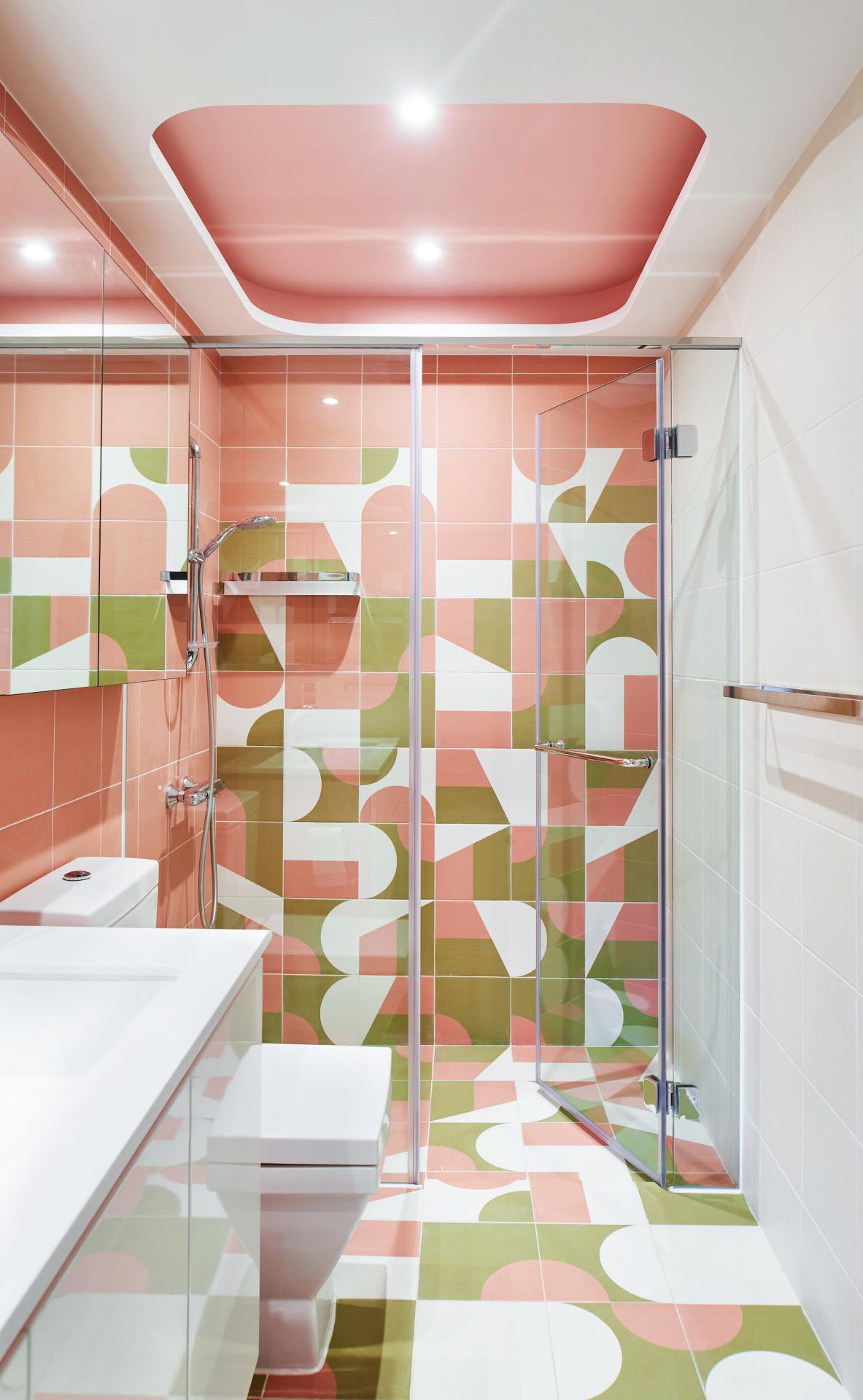 According to Wong, adjustable furniture is the best choice when designing the bedrooms. Moreover, there's now a range of bed designs on the market that can conveniently be combined, such as the Paidi children's bed. This bed can be folded and reassembled into various sizes – accommodating babies, children, and even adults. Such a feature not only makes the furniture more long-lasting, but it also aligns with the current Environmental conservation trend.
When choosing furniture for a children's room, you should also consider whether the materials are easy to clean and care for.
"Since children tend to crawl and play on the floor, the flooring material should not be overlooked," Wong says.
"Seamless flooring is a better option than traditional wooden floors due to its wear and scratch resistance, as well as its enhanced anti-slip feature that ensures the safety of children. Bolon's flooring, for instance, is an excellent substitute for wooden floors and carpets. It comes in a variety of colours, making it ideal for creating colourful spaces for children."
Recently, there's been a growing emphasis on ensuring the safety of furniture materials used in children's rooms, and Wallpaper Plus' Villa Nova EasyClean series has become a hot material in recent years. The series offers a wide range of colours that can be incorporated as headboard designs or even sewn into big cushions, etc, creating an eye-catching focal point in the room.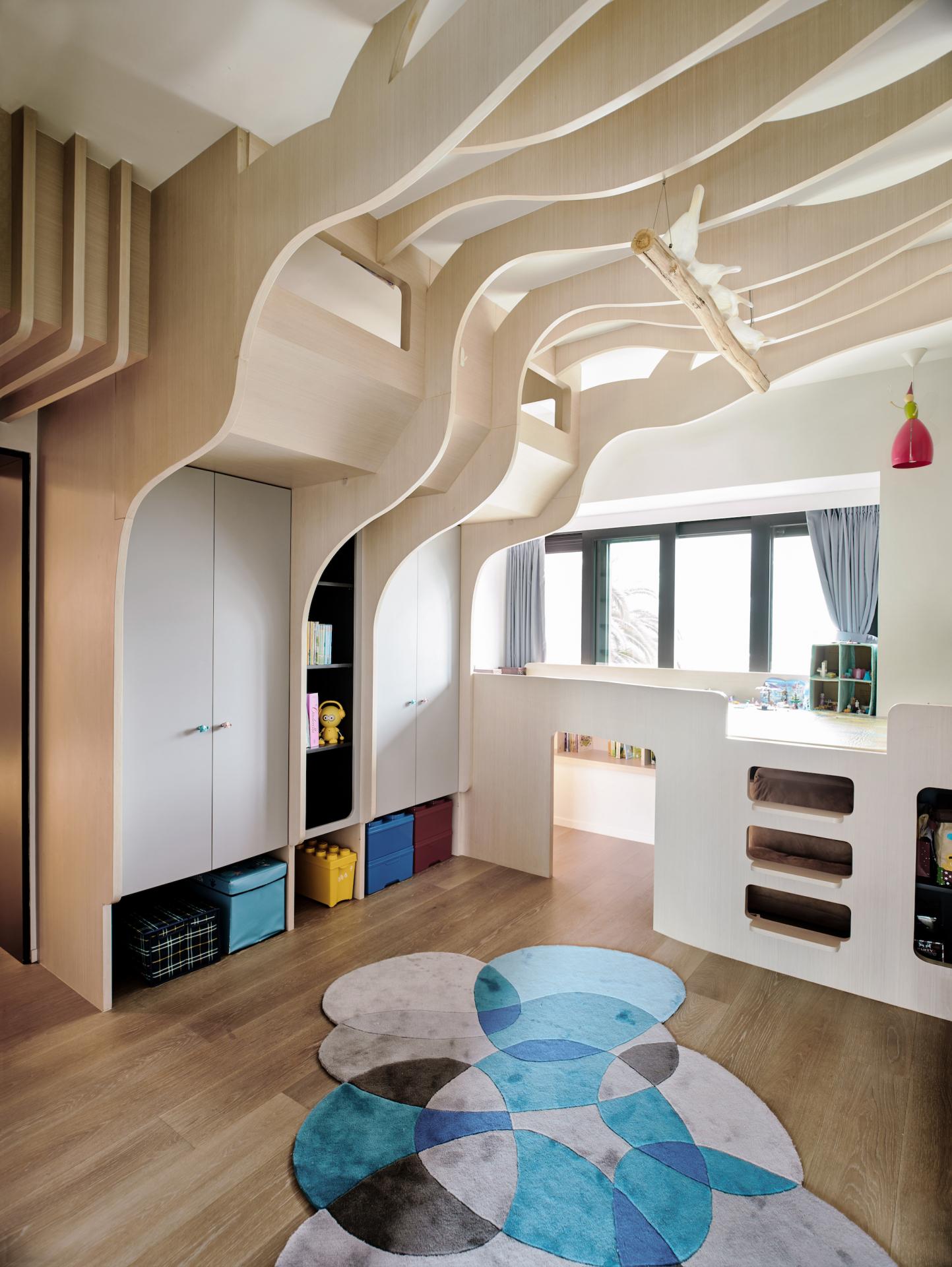 3. FIXTURES AND FURNISHINGS
Lighting is also a crucial aspect when designing a children's room, as it can enhance concentration and foster creativity. The Philips Hue lighting system allows you to adjust between warm and cool tones and even choose different colours, creating a unique atmosphere for the room. This can enhance children's learning interest, boost development, and gradually promote independence.
Smart lighting systems such as Schneider Wiser, which has gained popularity in recent years, are also great for children's rooms. Its affordable price and easy connectivity with lighting systems, air conditioners and curtains makes it a great choice for parents to easily create the best environment for their children.