Celia Lau Studio transforms a 1,033-sq.ft. dwelling in Sai Kung into a zen paradise.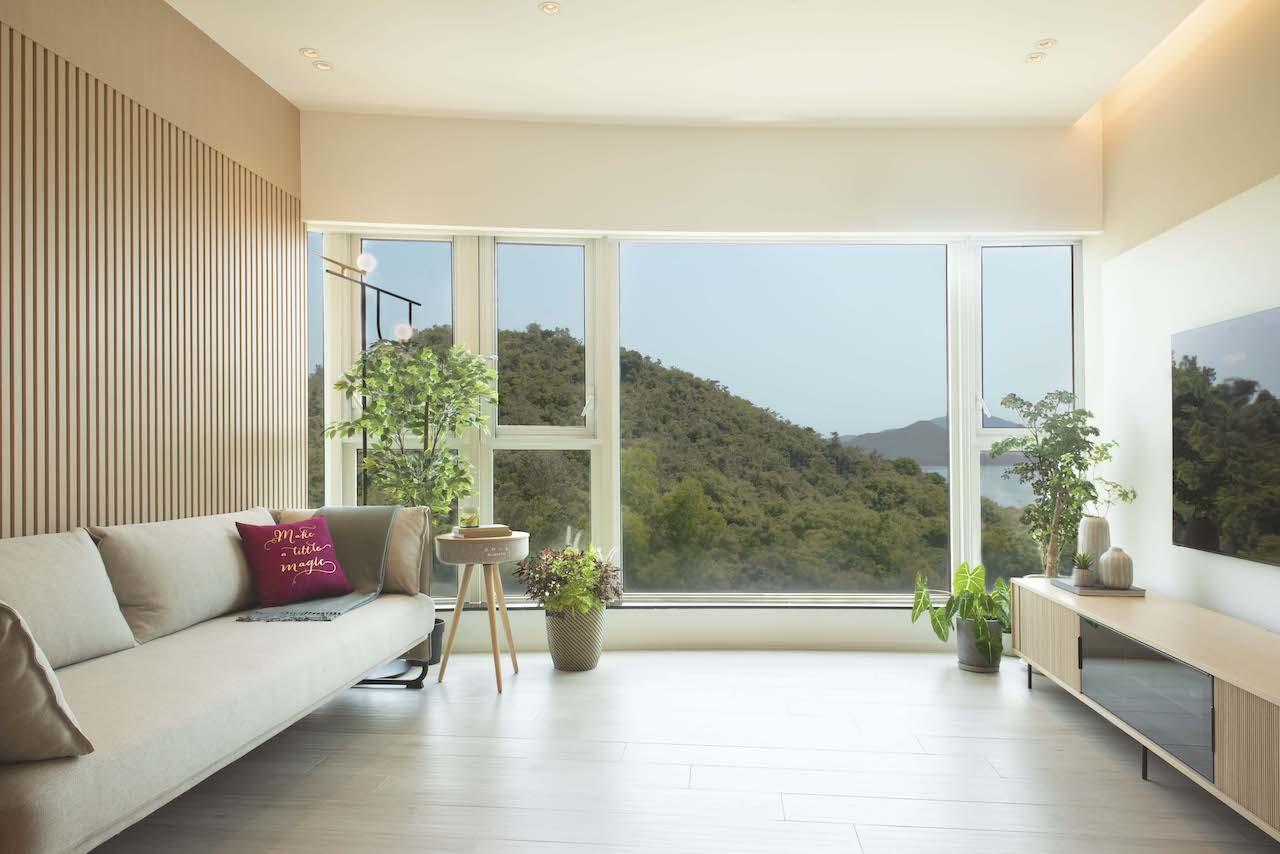 Balance, natural and mindful constitute the design brief for this three-bedroom apartment in the Sai Kung countryside. To conceieve a Japandi-style tranquility, designer Celia Lau takes inspiration from the client's penchant for Japanese culture.
"The house owner travels frequently to Japan and loves the simplicity and clean lines of Japanese architecture," she says. "With this in mind, we aim to create a clean, calming and eco-friendly sanctuary decked out in natural elements and minimalistic design with beautiful functionality."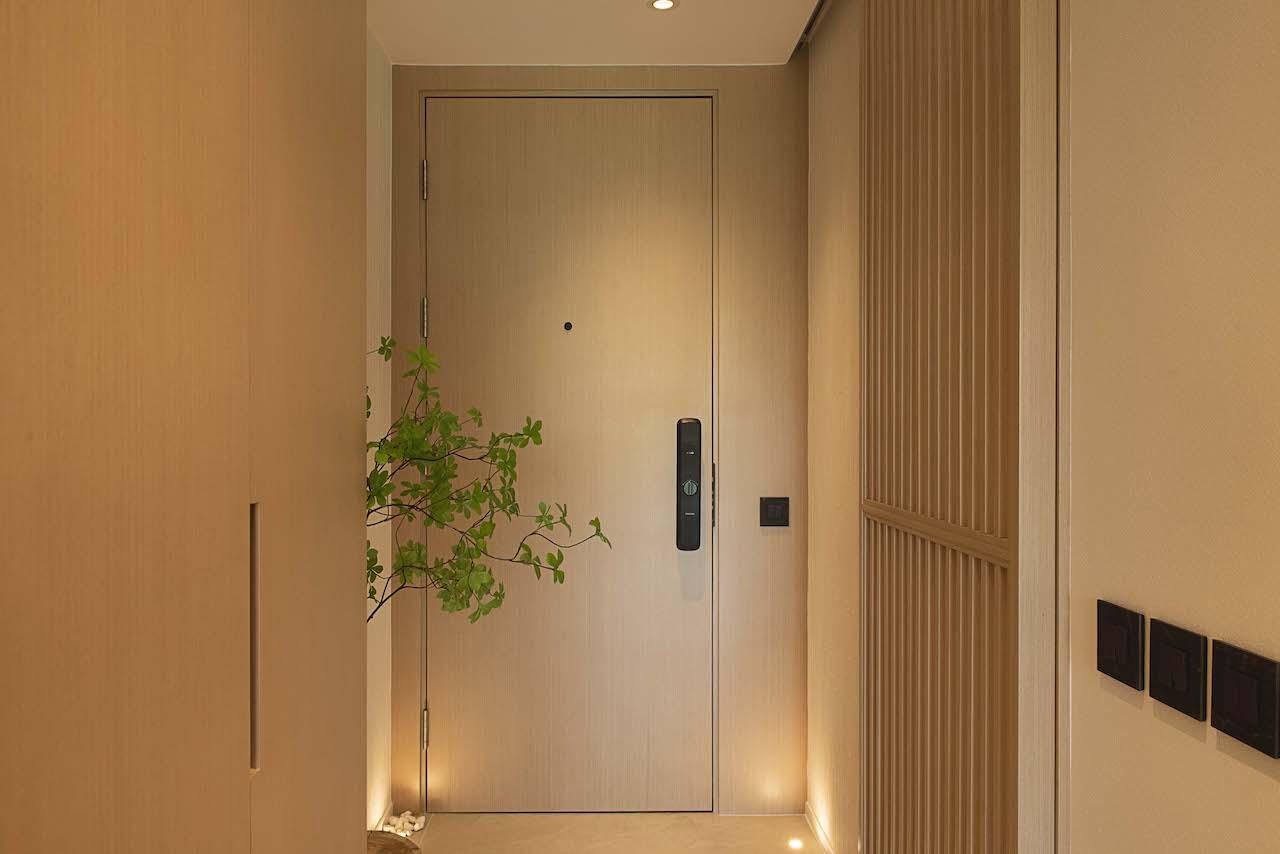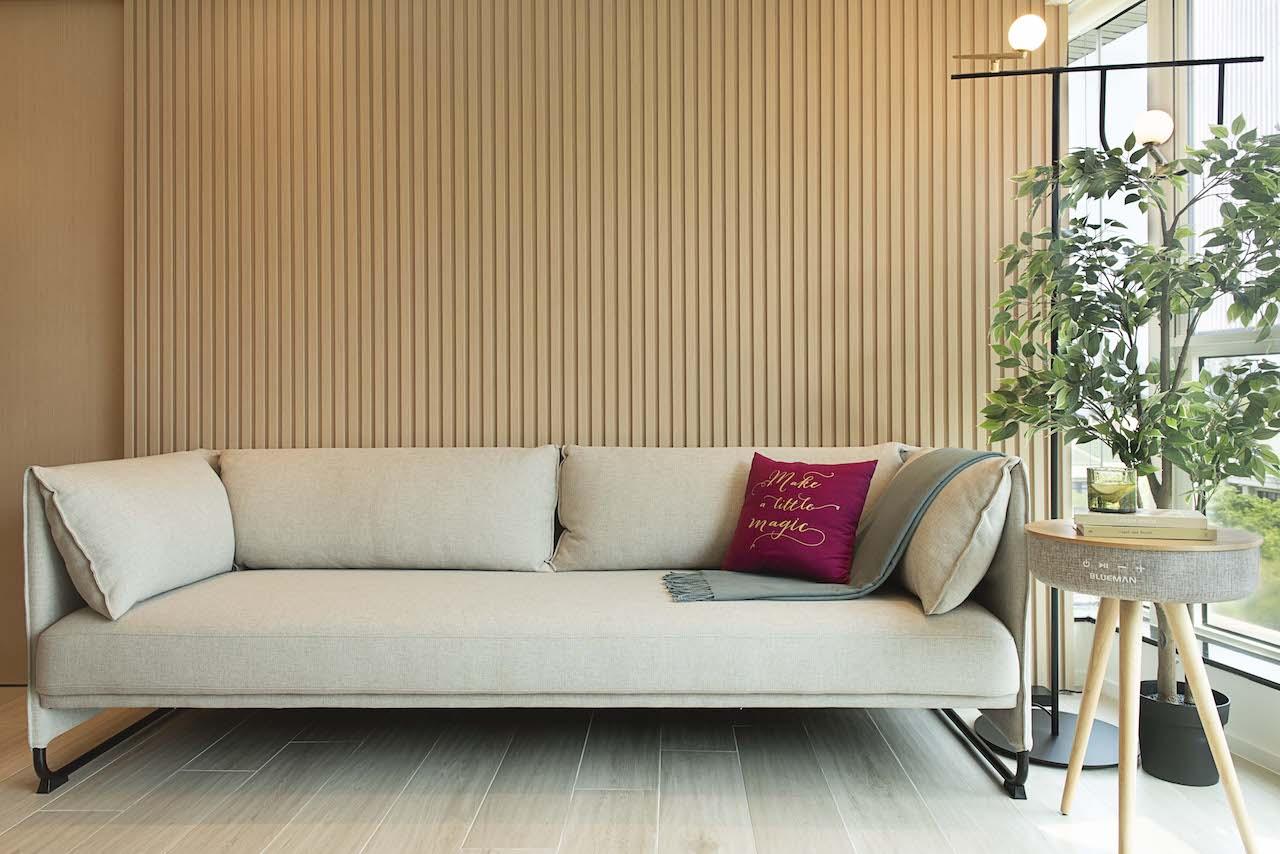 The flat opens up to a Japanese-inspired entryway integrating ceramic and wooden finish. With a combination of Shoji door, pebbles and greeneries, the zen aura is in a league of its own.
The dining and living area strikes the right balance between simplicity and functionality through built-in cabinets that maintain a natural flow, along with expansive French windows framing panoramic mountain views. Lau brings the outdoor in with the "yanzi" design lighting fixture and greenery.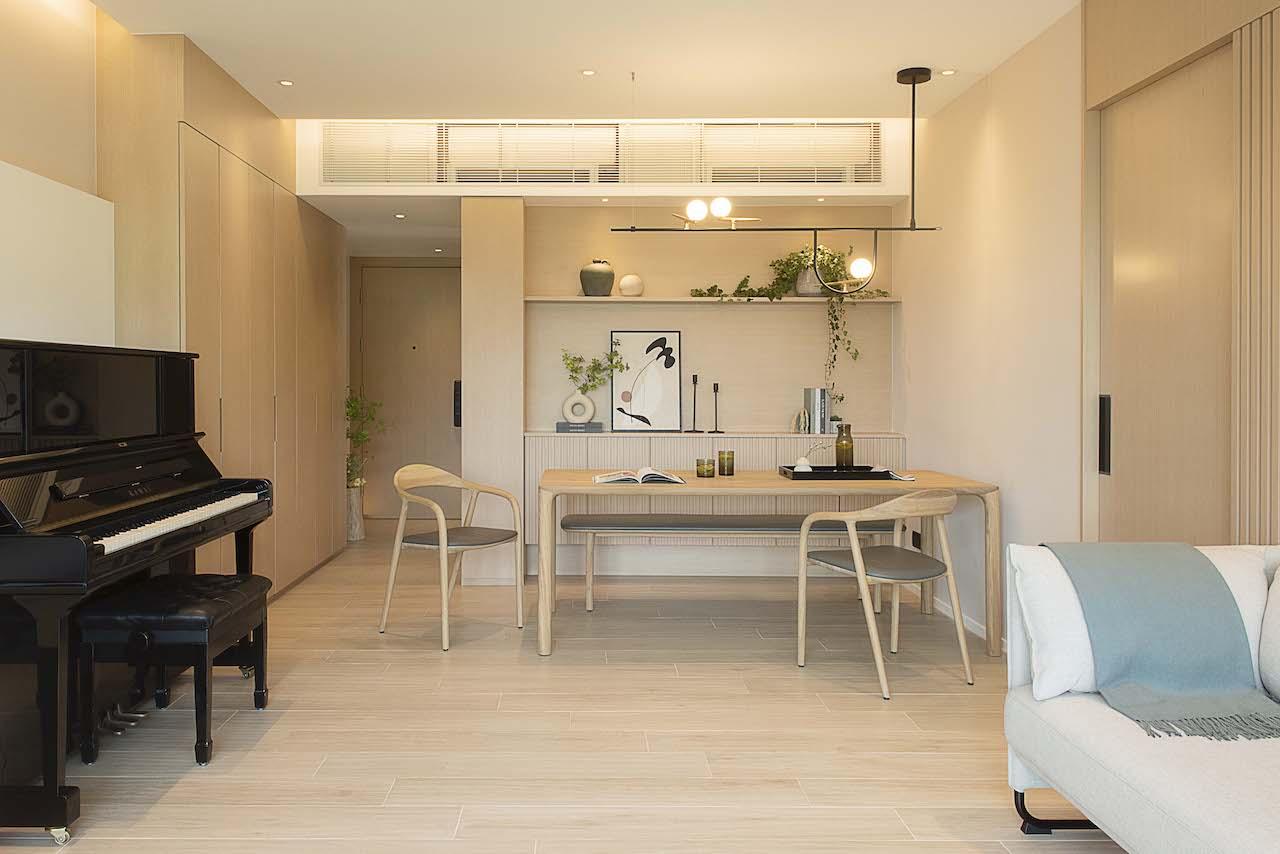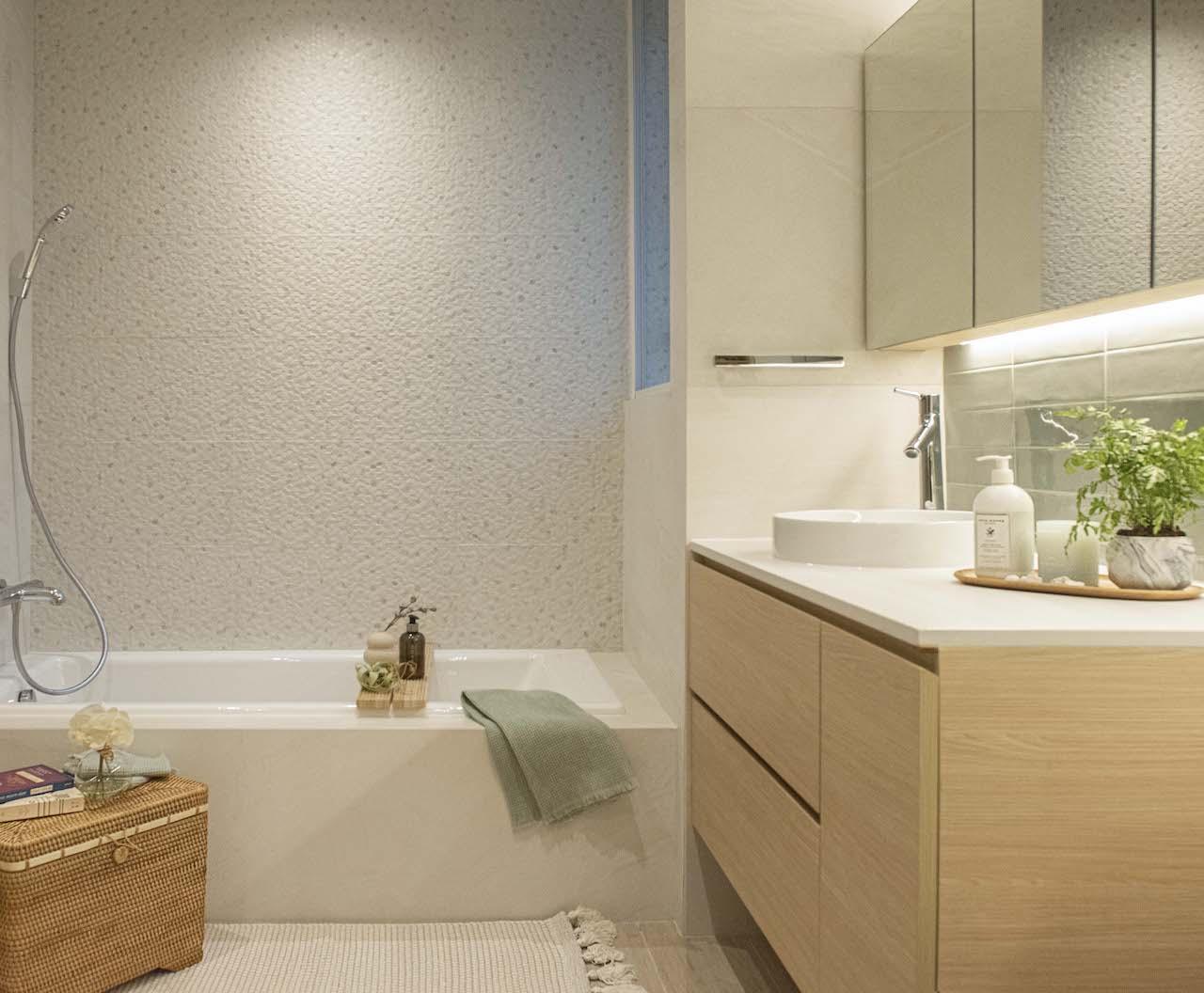 Space planning is also a big part of the project, not least in the children's bedrooms split into three zones: a ground level that's the studying area, a built-in wardrobe and bunk bed, and a raised platform that doubles as a cosy spot.
In the master bedroom, Lau incorporates platform storage to make the most of the floor space, complete with a Japanese-style bed with shoji headboard and tatami mats over the platform floor.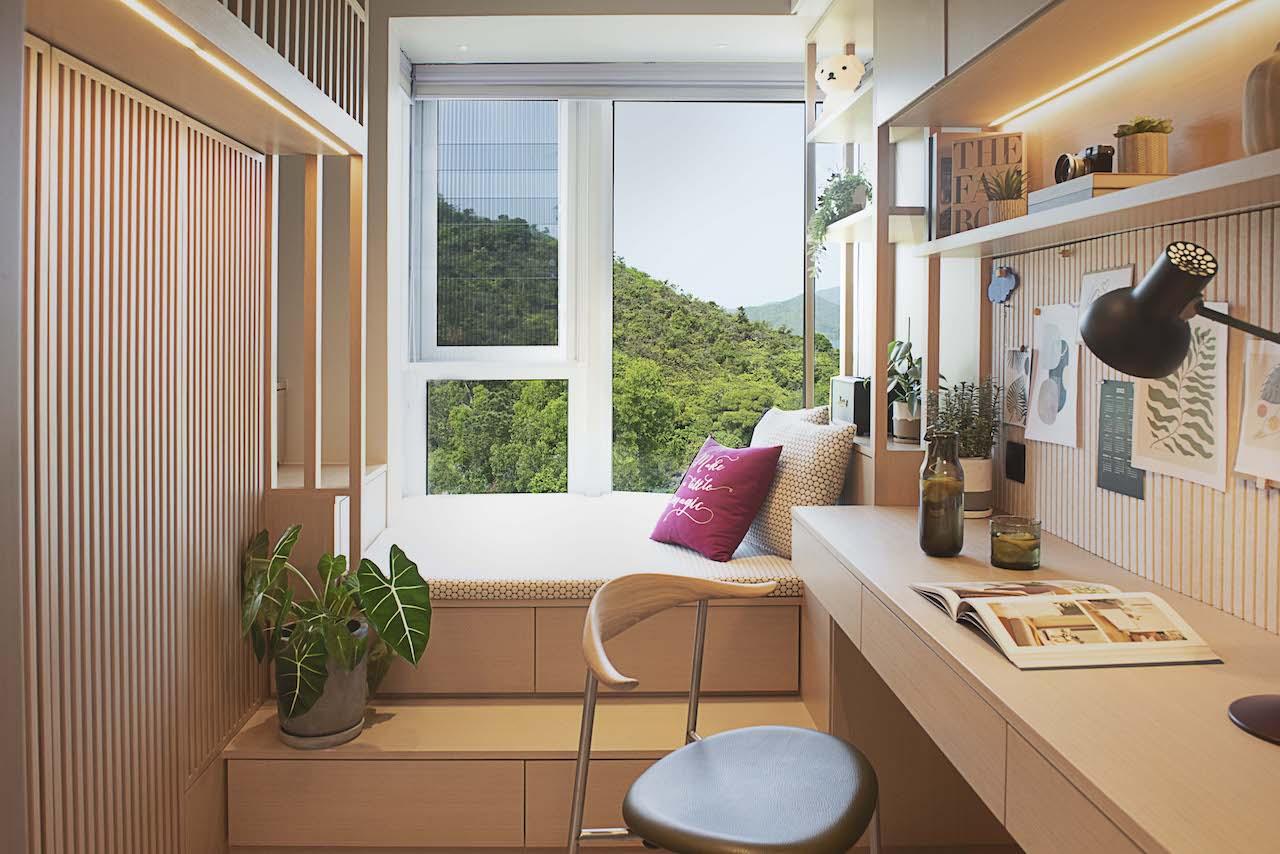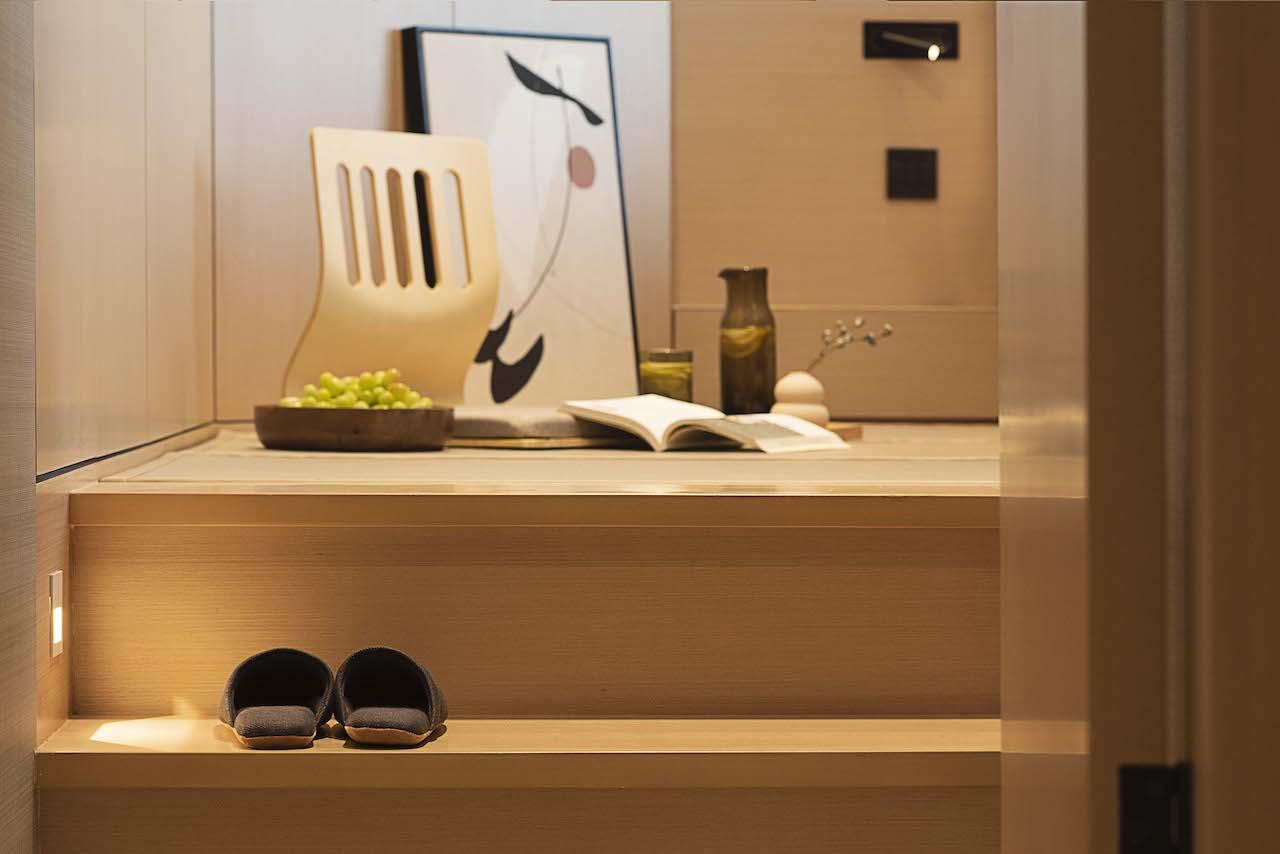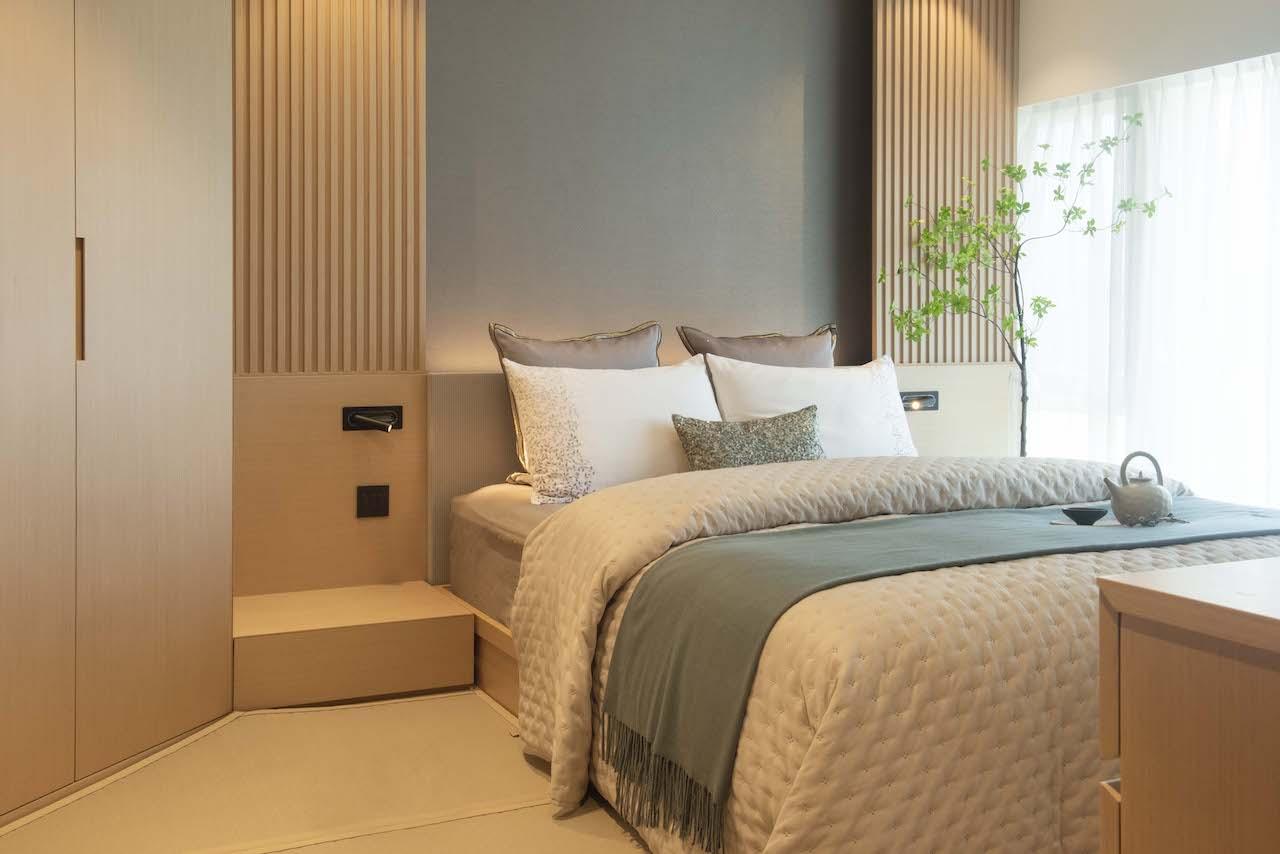 Photo: Celia Lau Photography