The Times Square Edition is set to take on an intimidating task: creating an oasis amidst Times Square's touristy flash and glitz that's a little more refined.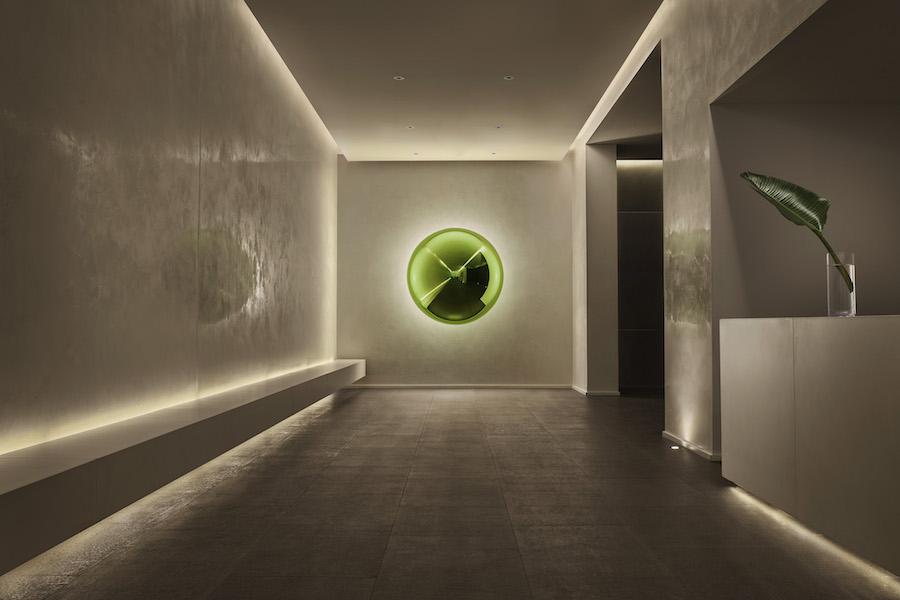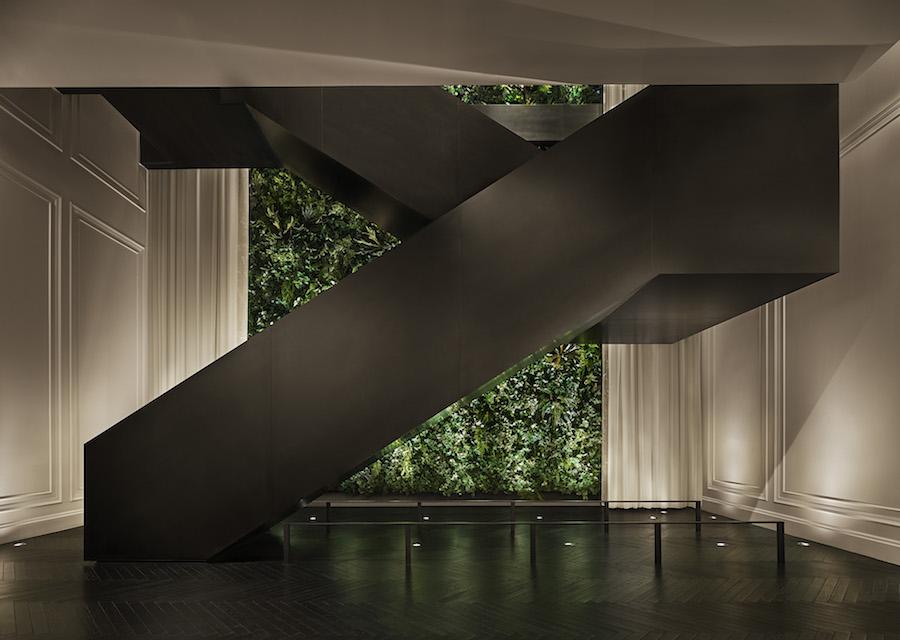 The Edition marks the fifth collaboration between Yabu Pushelberg's founders, Glenn Pushelberg and George Yabu, and famed American hotelier Ian Schrager. The hotel is also the latest addition to the Edition series of hotels, which Schrager founded with Marriott International. Schrager has been known to tap accomplished architects and designers for his projects, including the likes of John Pawson and Herzog & de Meuron. Meanwhile, Yabu Pushelberg has designed properties for the Four Seasons, W Hotels, and St Regis Hotels, in addition to designing upscale residences and furniture.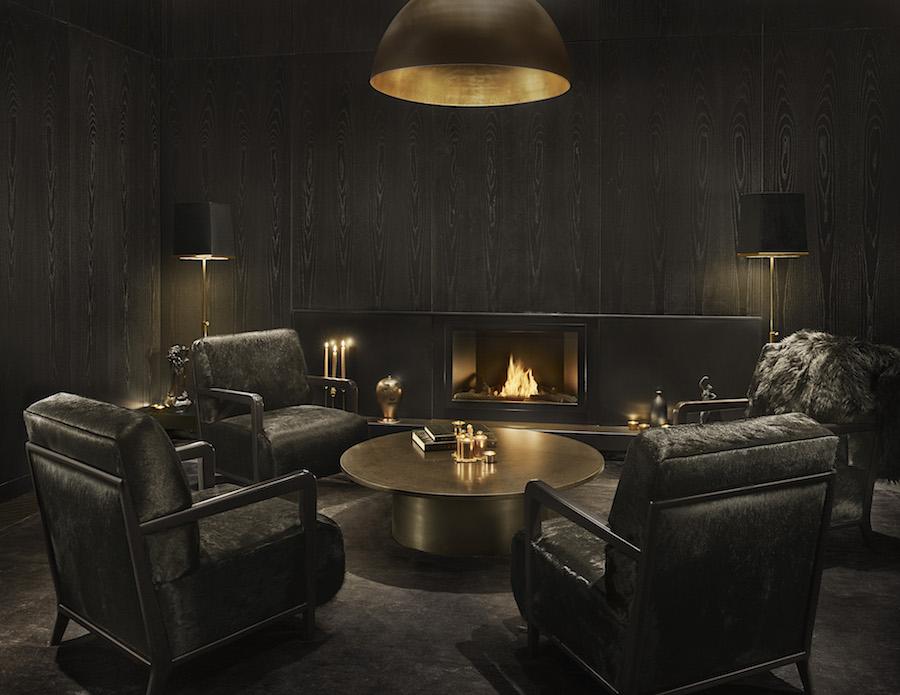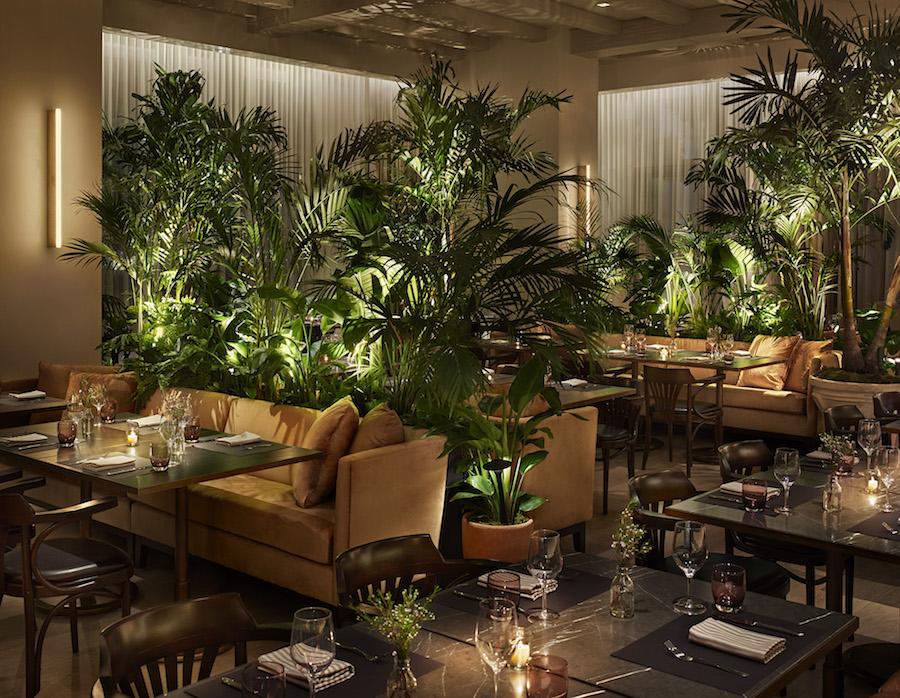 Comprising 452 rooms across 42 storeys, The Edition's look is inspired by the 1960s and 70s, with plenty of botanicals and lush textures against a neutral palette. After being walking through the nondescript, cream-coloured entrance—with a single, statement-making green metallic artwork perhaps signalling the greenery inside—you're greeted by the lobby and its verdant green walls.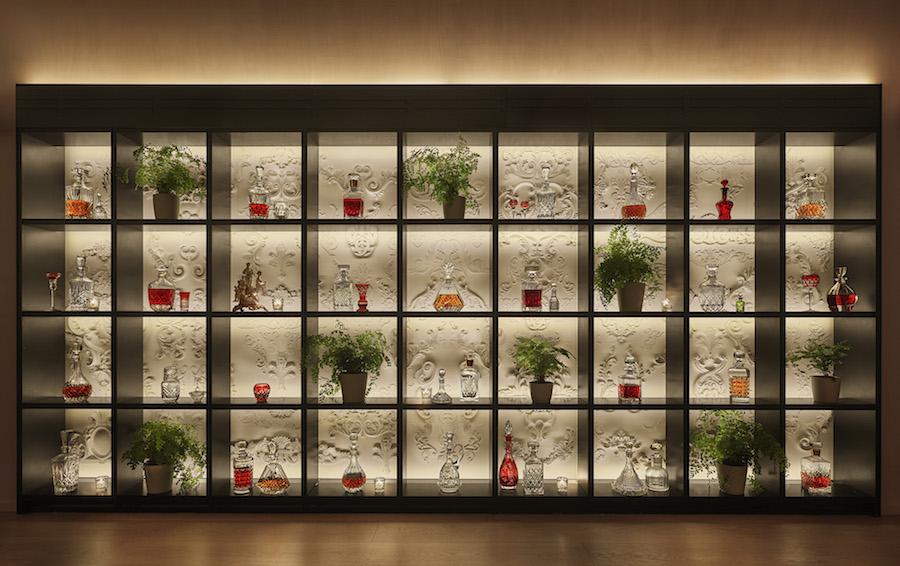 The hotel's many terraces are also of note, being a bit of a rarity in the surrounding area. Tall plants block out the hectic vibe of the city, while still providing the airiness of an outdoor space.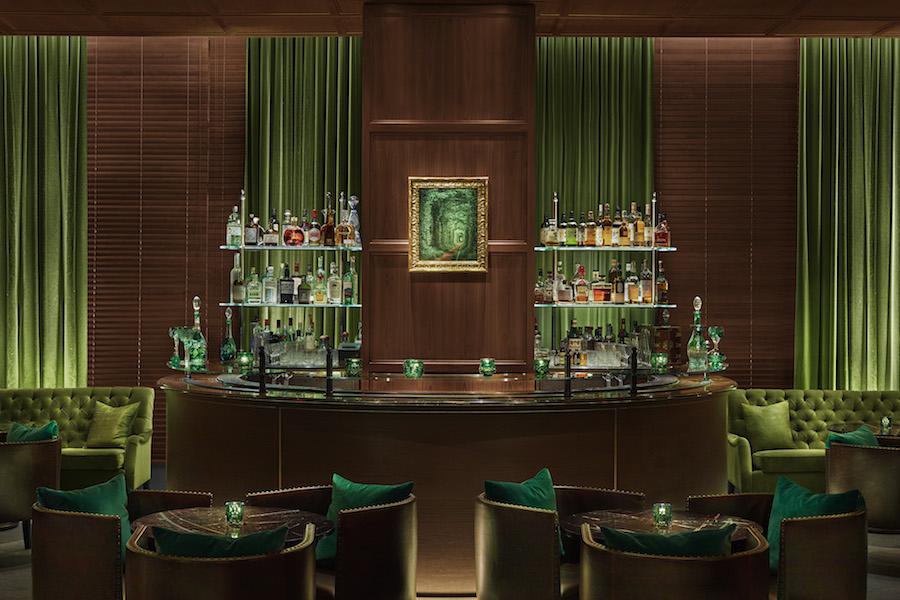 The hotel's signature fine dining restaurant, 701West, is electric, with bright blue, chartreuse and green velvet banquettes. There's also night club and performance space Paradise Club, which was inspired by Studio 54 night club, Schrager's original claim to fame that's located only a short walk away from the hotel.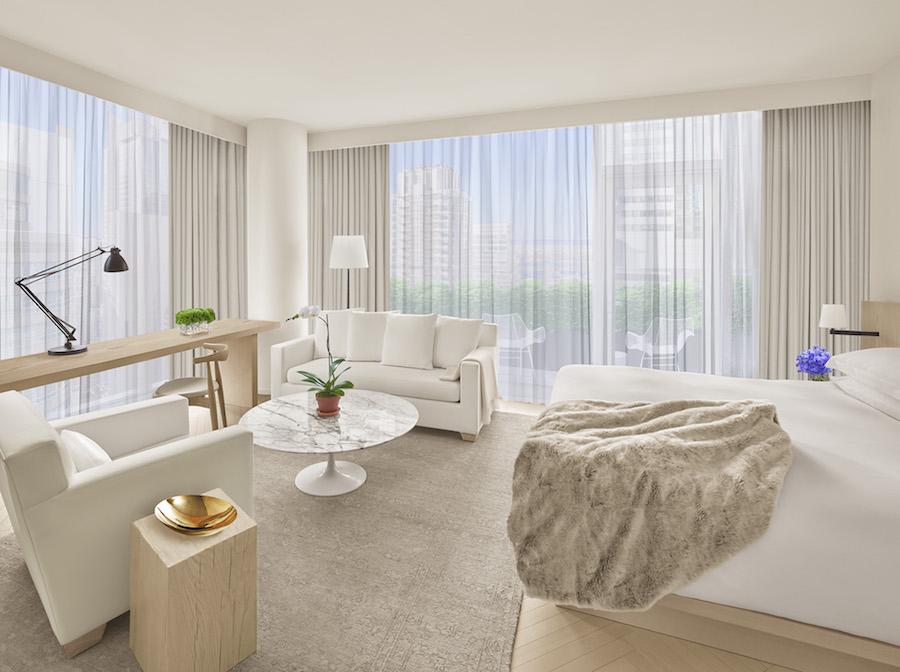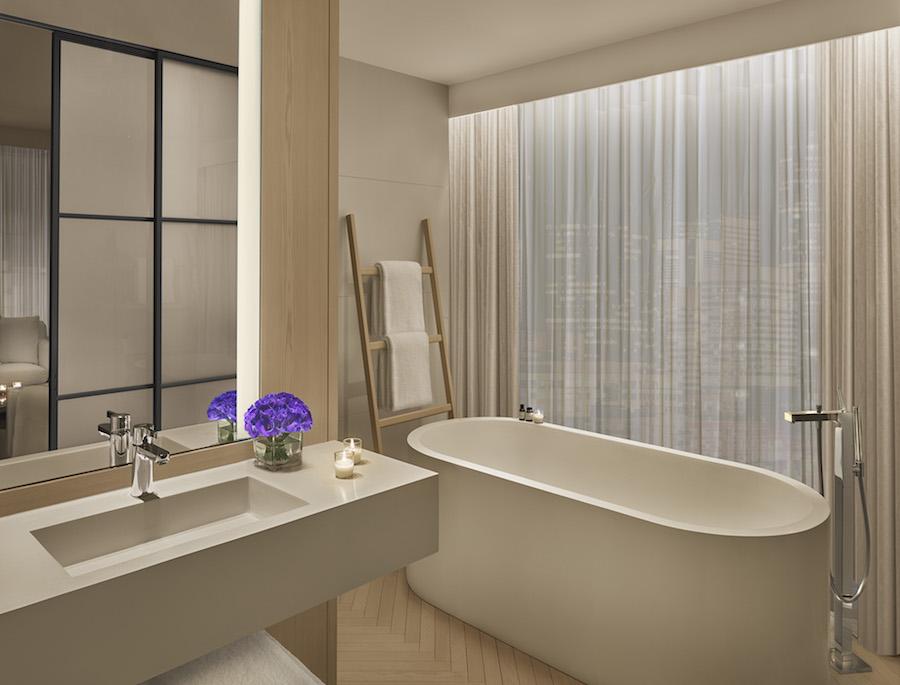 In contrast to the moody, intriguing public spaces, the rooms are minimal and calming, with white oak floors and linen upholstery.
Photography: courtesy of The Times Square Edition
See more: 4 Reasons To Stay At Luxury Guest House Maison De La Luz In New Orleans