Consistently hailed one of the world's most flourishing property markets, San Francisco – the epicentre of the high tech world – is studded with million-dollar homes fit for even the most discerning venture capitalist and business whizzes.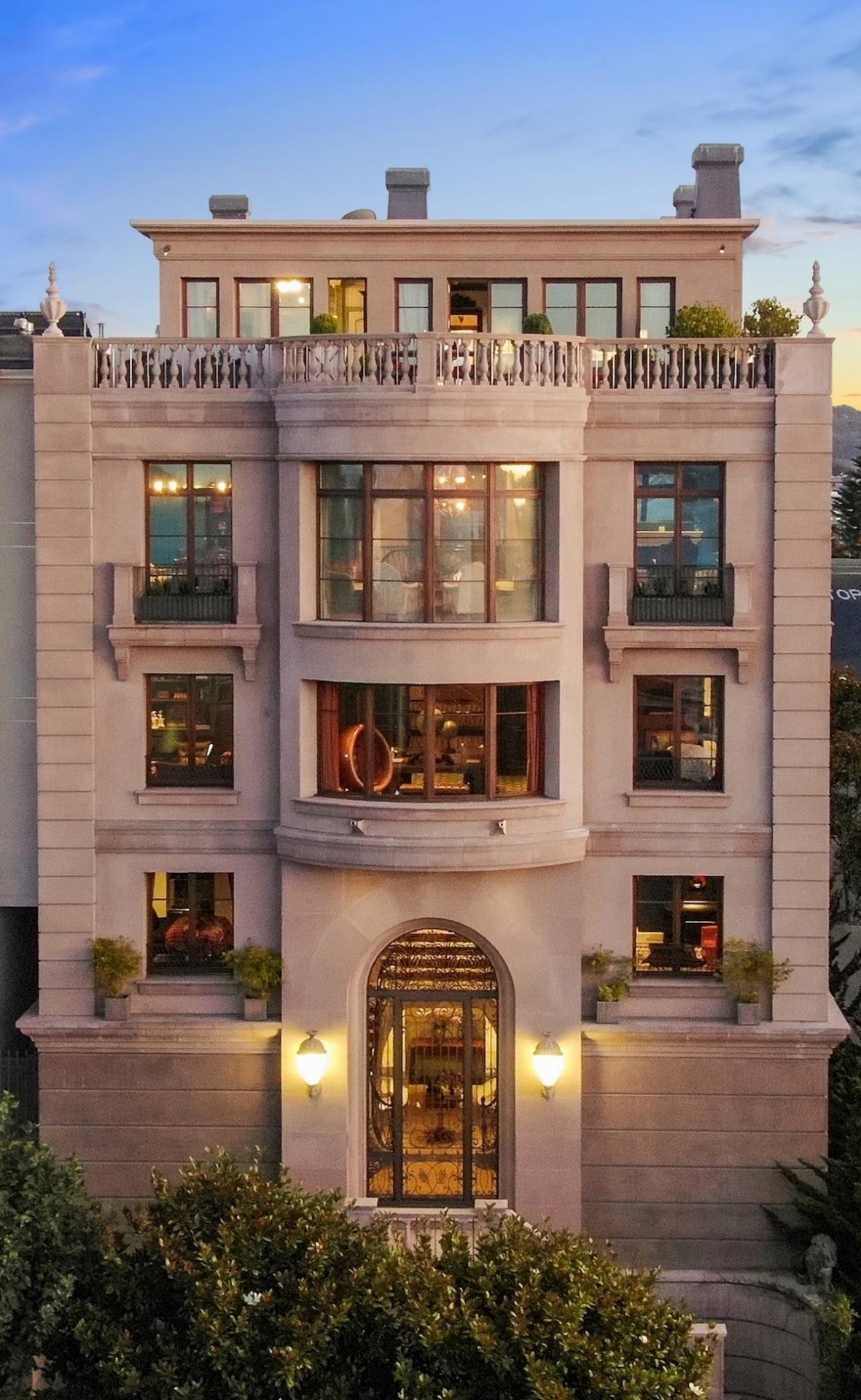 Located in the heart of it, on the Gold Coast of Pacific Heights nestled within the surrounding elite enclave known for its magnificent mansions, is a stunning townhouse owned by British powerhouse programmer and entrepreneurial couple, Michael and Xochi Birch. Together, they founded networking site, Bebo, which they sold to AOL in March 2008 for $850 million, part of the profits from which they poured into this exuberant family home.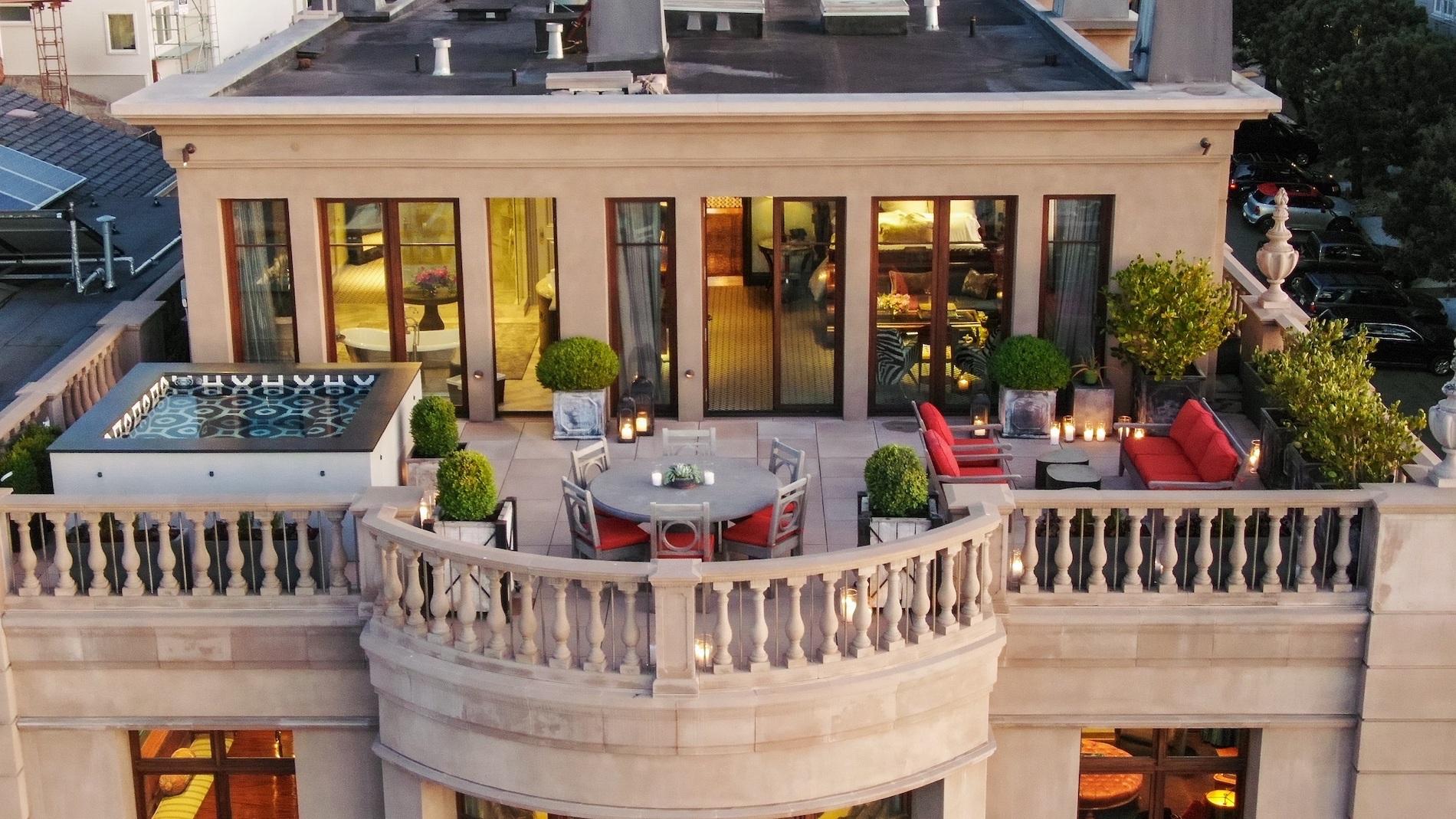 Each corner of this six-bedroom, seven-bathroom manor, which spans 11,558sqft and 7 storeys, is designed with an audacious flair that is all at once cohesive, cosy and elegant. The entrance leads up to the lower floors dominated by living and dining areas. Incredibly high ceilings – a rarity when it comes to homes in the populous city – contribute to the home's overall spaciousness, which is further elevated by the predominately light-hued palette of creams, whites, lilacs, light blues, and greys.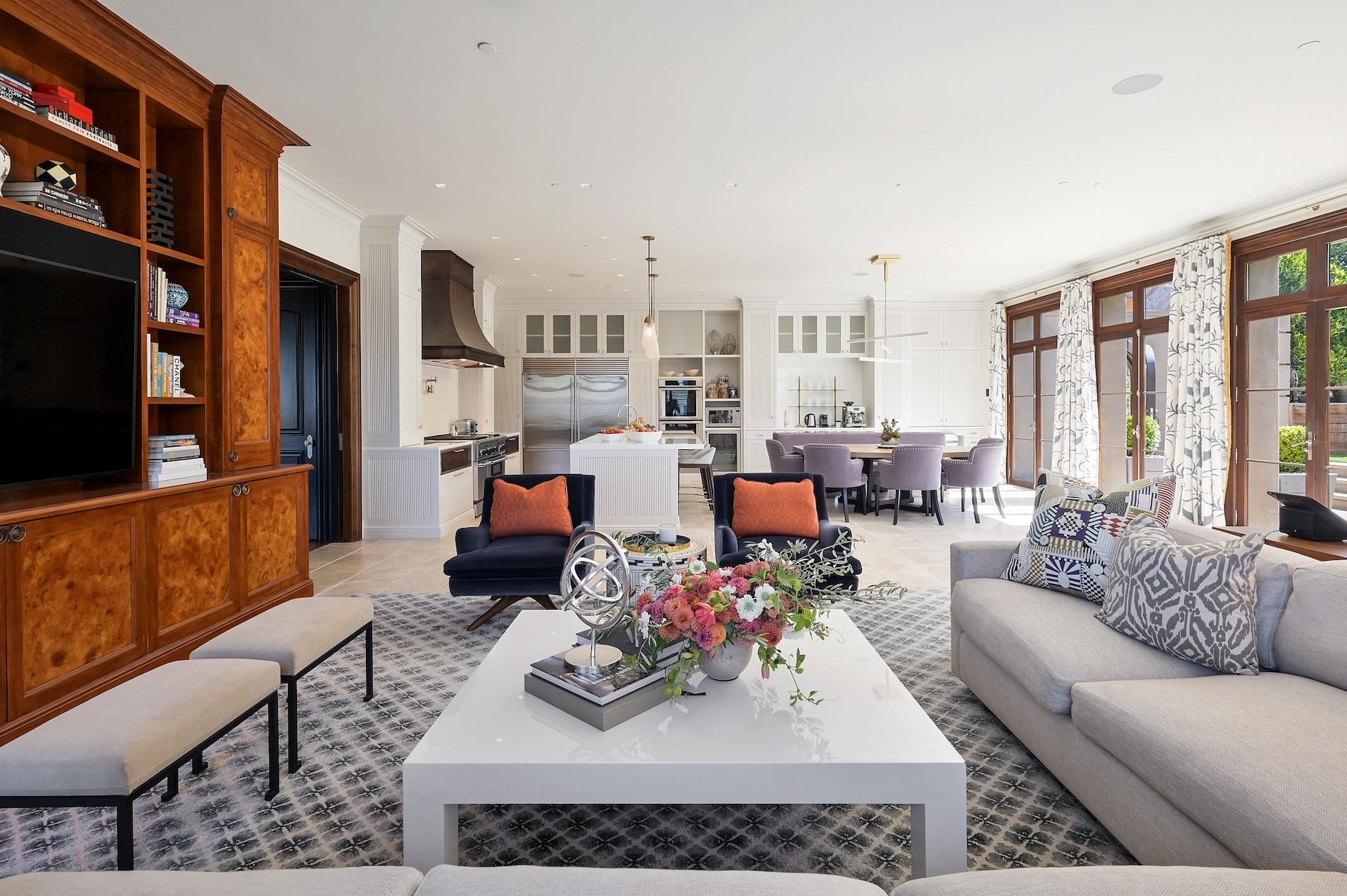 The home's expansive floor-to-ceiling windows allow for the Gold Coast's abundant natural light – which streams in from the north, south, and west, thanks to its elevated altitude – to fill the home, illuminating the tactile materiality of the interiors, which are swathed in hardwood, limestone, and marble. Through them, on a clear day, occupants can also look out to sweeping vistas of the city's landmark, the magnificent Golden Gate Bridge.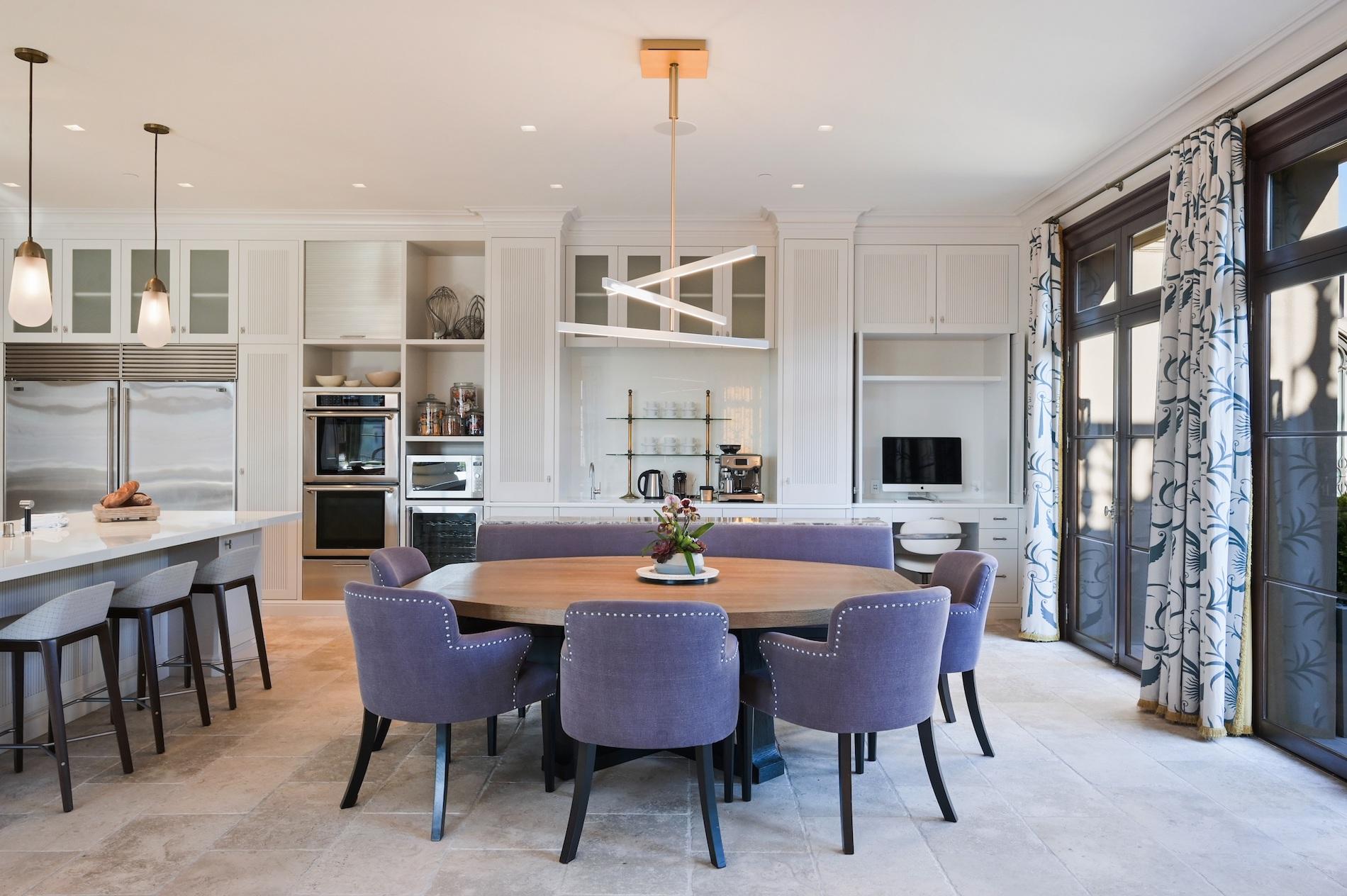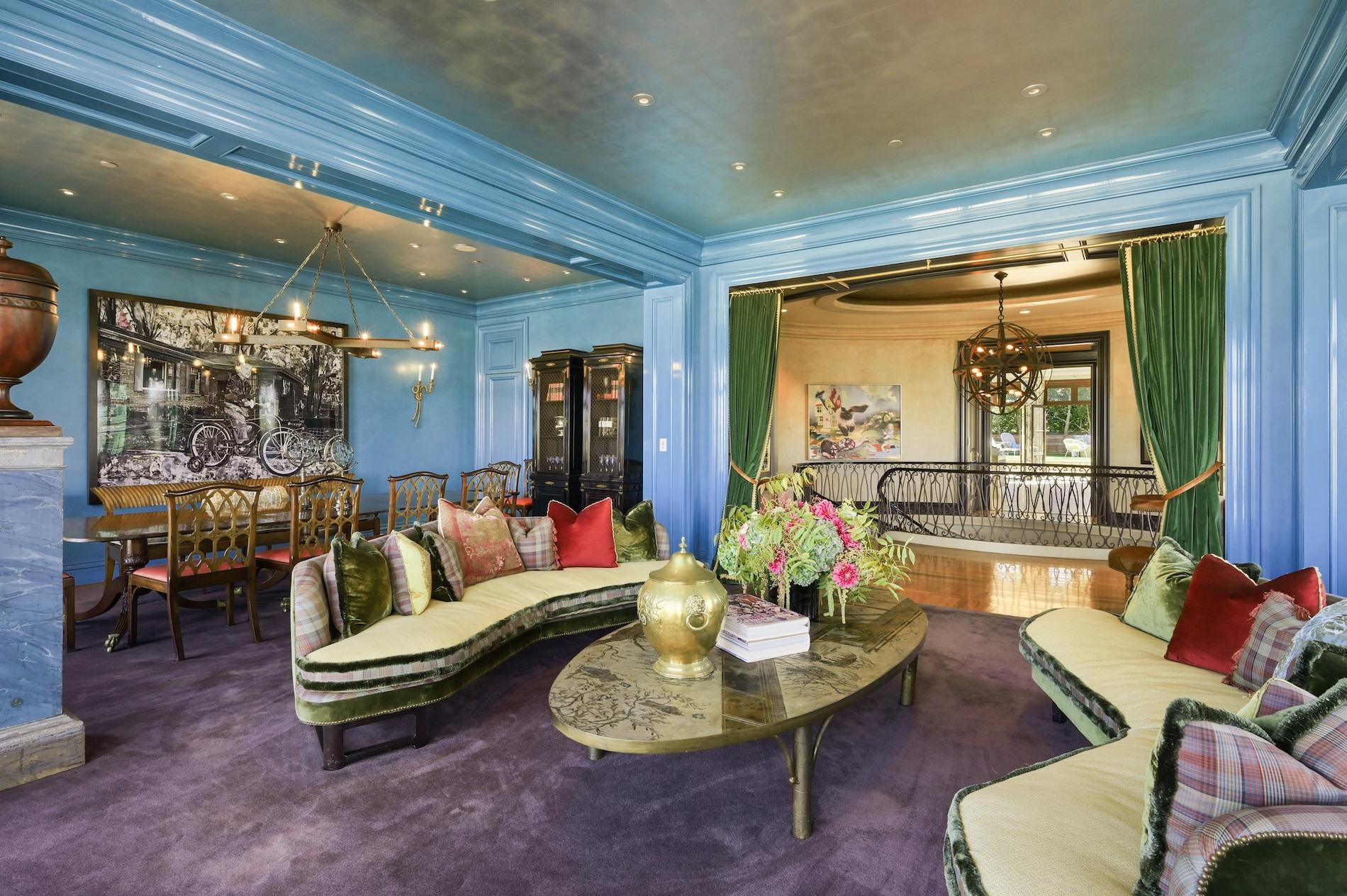 The lower floors' soothing and inviting sensibility unfolds into one that is sultry and bold as you progress towards the upper three floors, connected through a spectacular serpentine staircase crafted by Italian artisans (meanwhile, a lift provides access to the lower four storeys).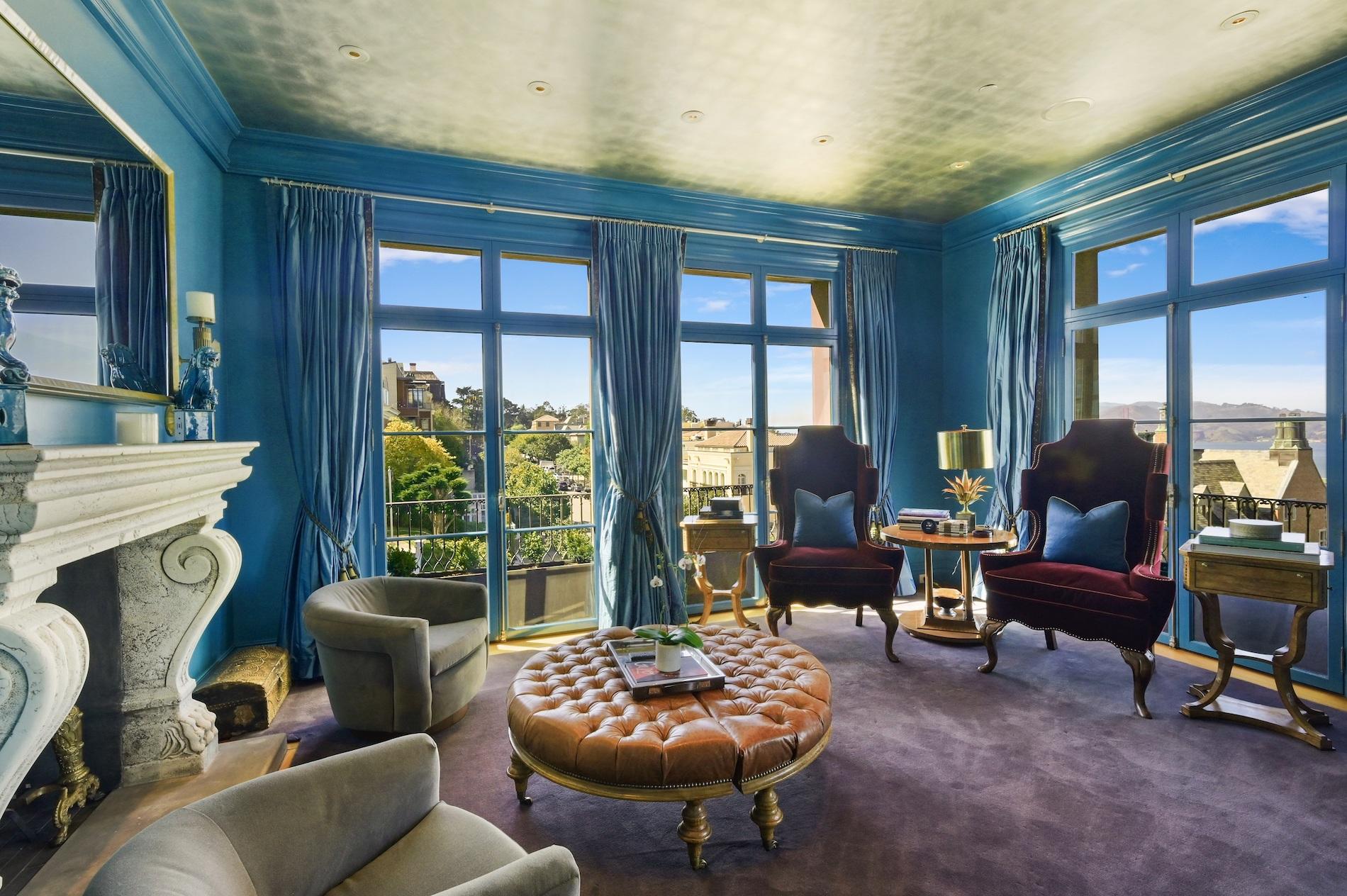 There you will find the home's pièce de résistance – the manor's crown jewel: the master en suite, which features a walkout terrace that includes a beautifully-lit spa pool and charming entertaining areas dotted with foliage. Steps away sit two guest suites; one with its own south-facing terrace, and the other boasting a walk-in wardrobe and working fireplace.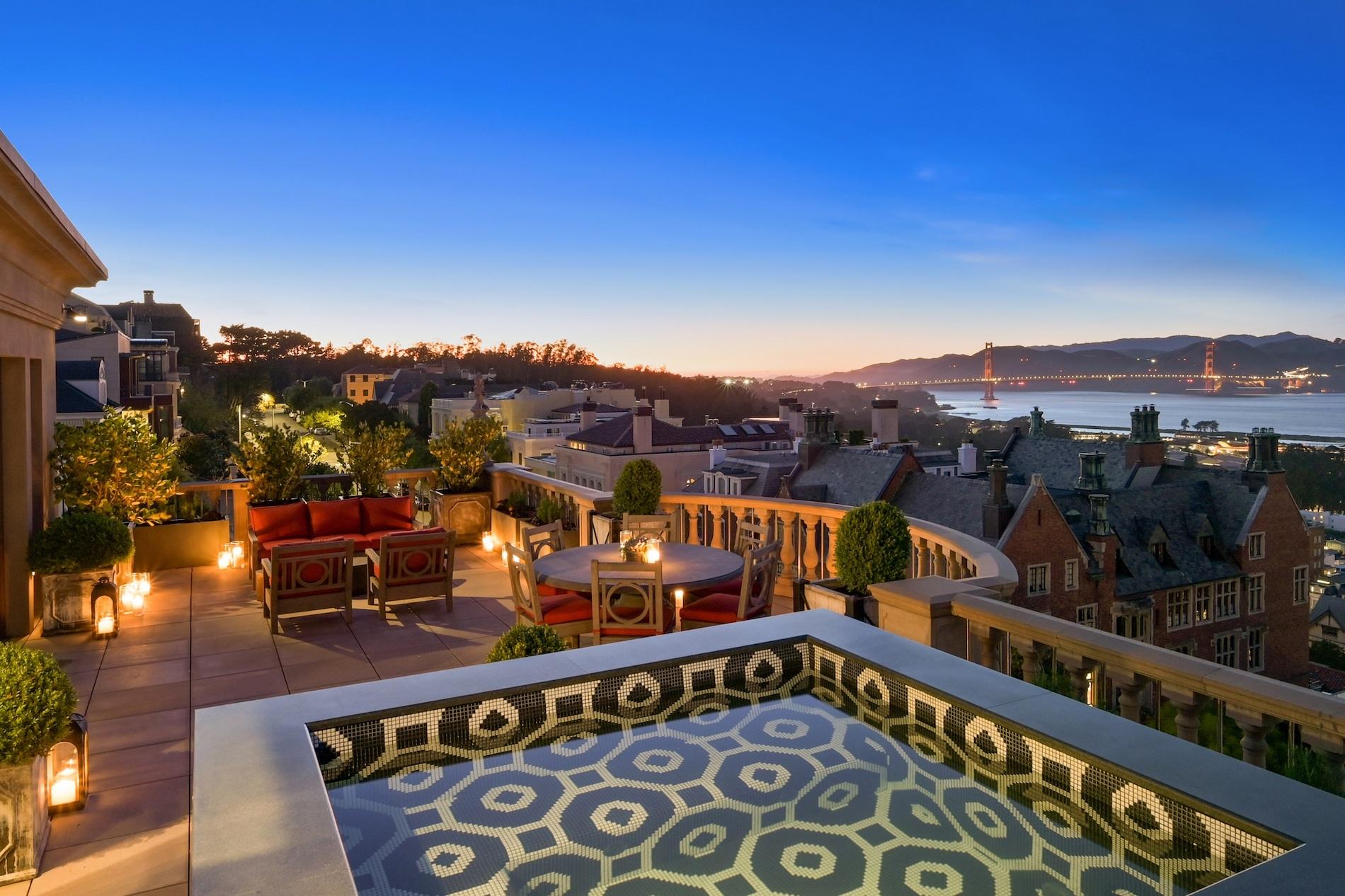 Lush purple carpeting, dark blue curtains and luxurious colourful furnishings adorn the upper-level living and dining spaces, as well as a fireplace-equipped family room, which sit steps away from a wine cellar and an open library. Patterned flooring, curated artworks and dark olive walls decorate a billiards room that features a pool table and a towering antique bar, adding to the home's entertaining prowess.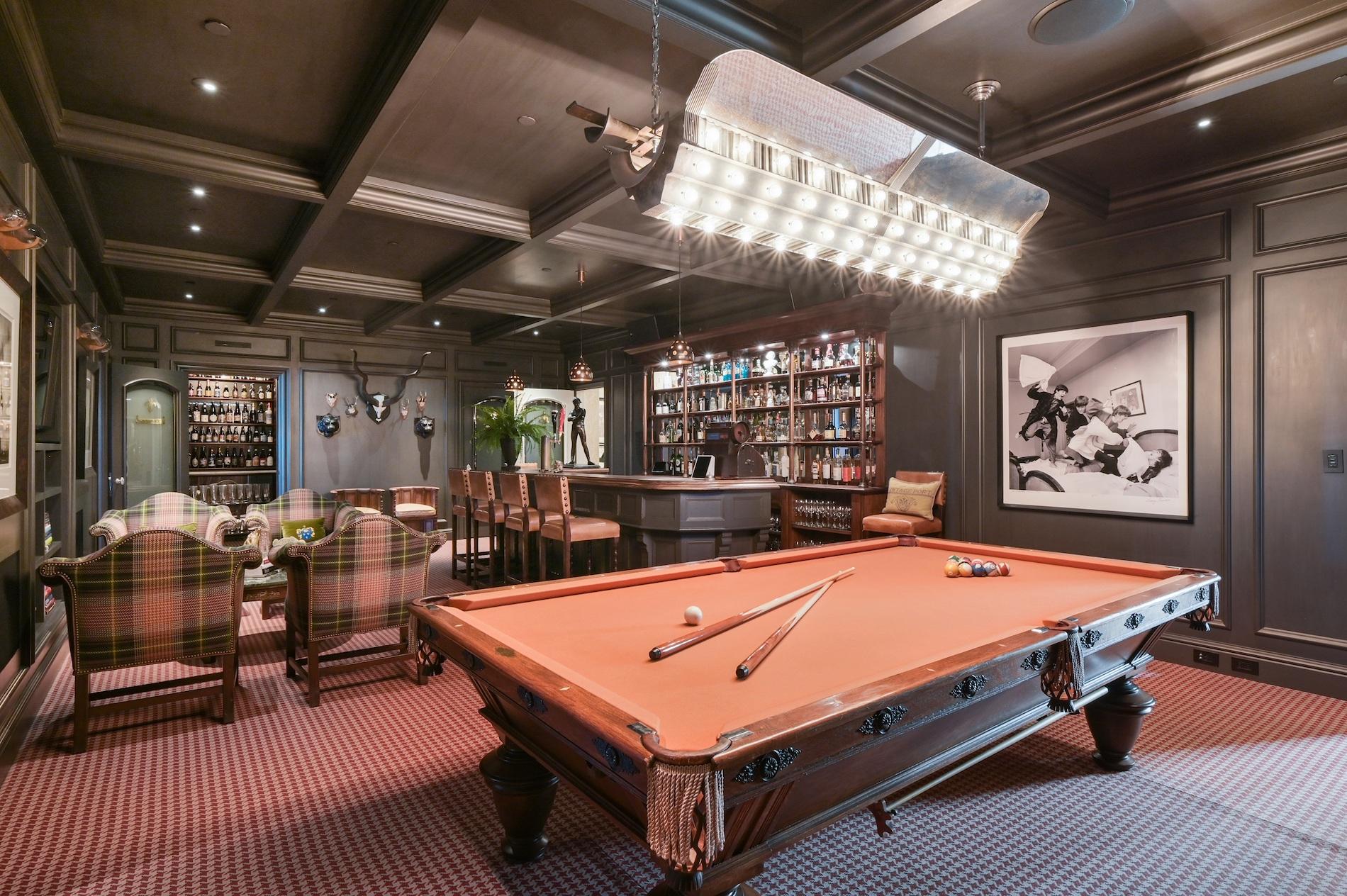 The couple is putting the home on the market for $39,000,000; if sold, it would tie the record for the highest property price in San Francisco. The sale is handled by Sotheby's International Realty.
See also: Bucolic Dream: A Beachfront Oasis Along Sydney's Palm Beach