Eir, Kohler's premium intelligent toilet, fuses flair with function to inject panache into your bathroom.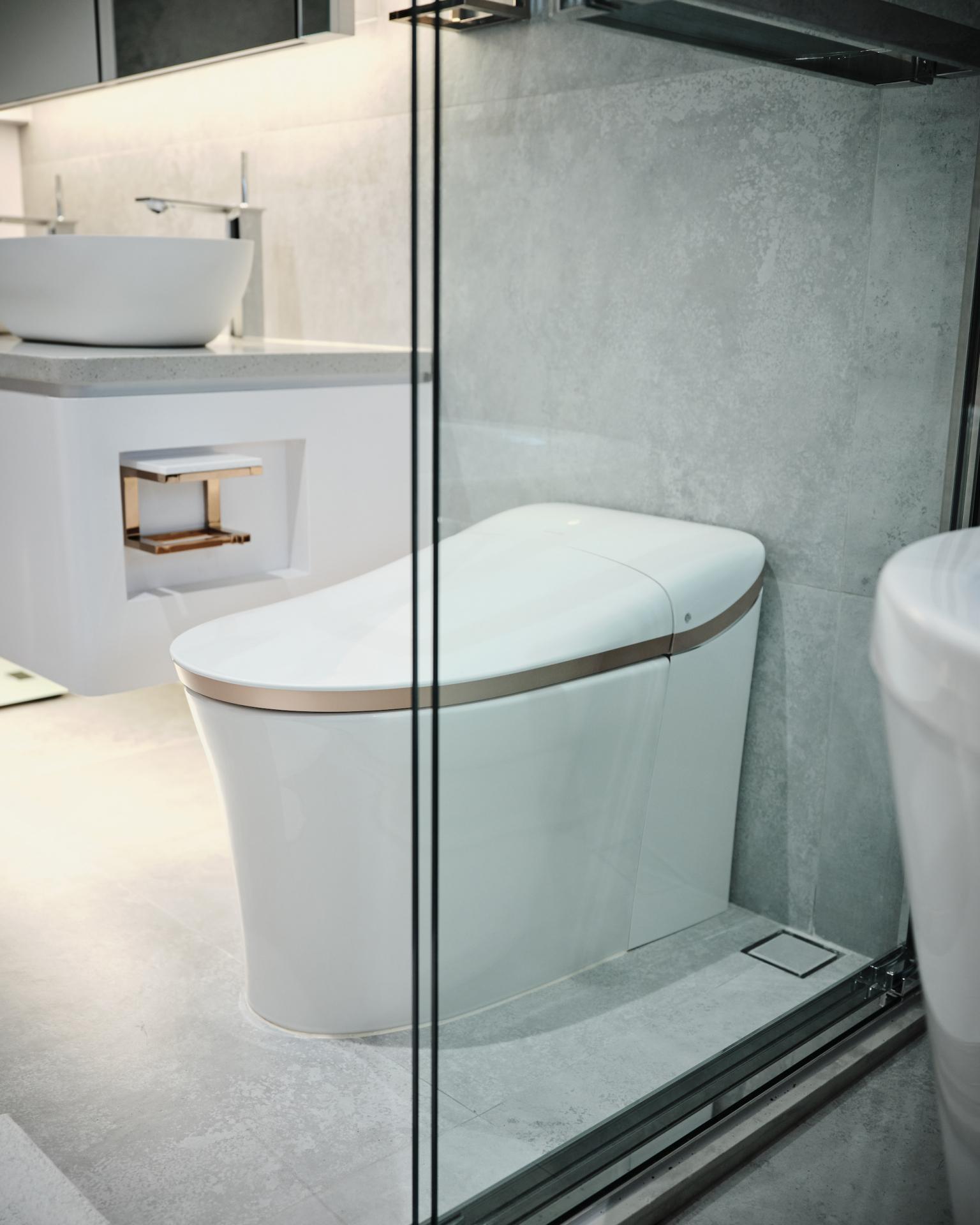 A successful design accords top importance in every detail and minutia. In any home, a bathroom is key in serving both a comfort and a hygienic function. Take for instance this newly renovated residence in Yuen Long created by ED Design.
With black and white as its main palette, the home radiates simplicity and cosiness with contemporary accent colours incorporated throughout.
For the bathroom, the owner has designated a smart toilet that meets both hygienic and aesthetic standards with the Kohler premium Eir intelligent toilet series. A compact, streamlined one-piece intelligent toilet with integrated personal cleansing, Eir is made of fireproof material. Its sleek lines, stylish creamy white finish with electroplated rose gold trimmings easily makes a statement in any lavatory.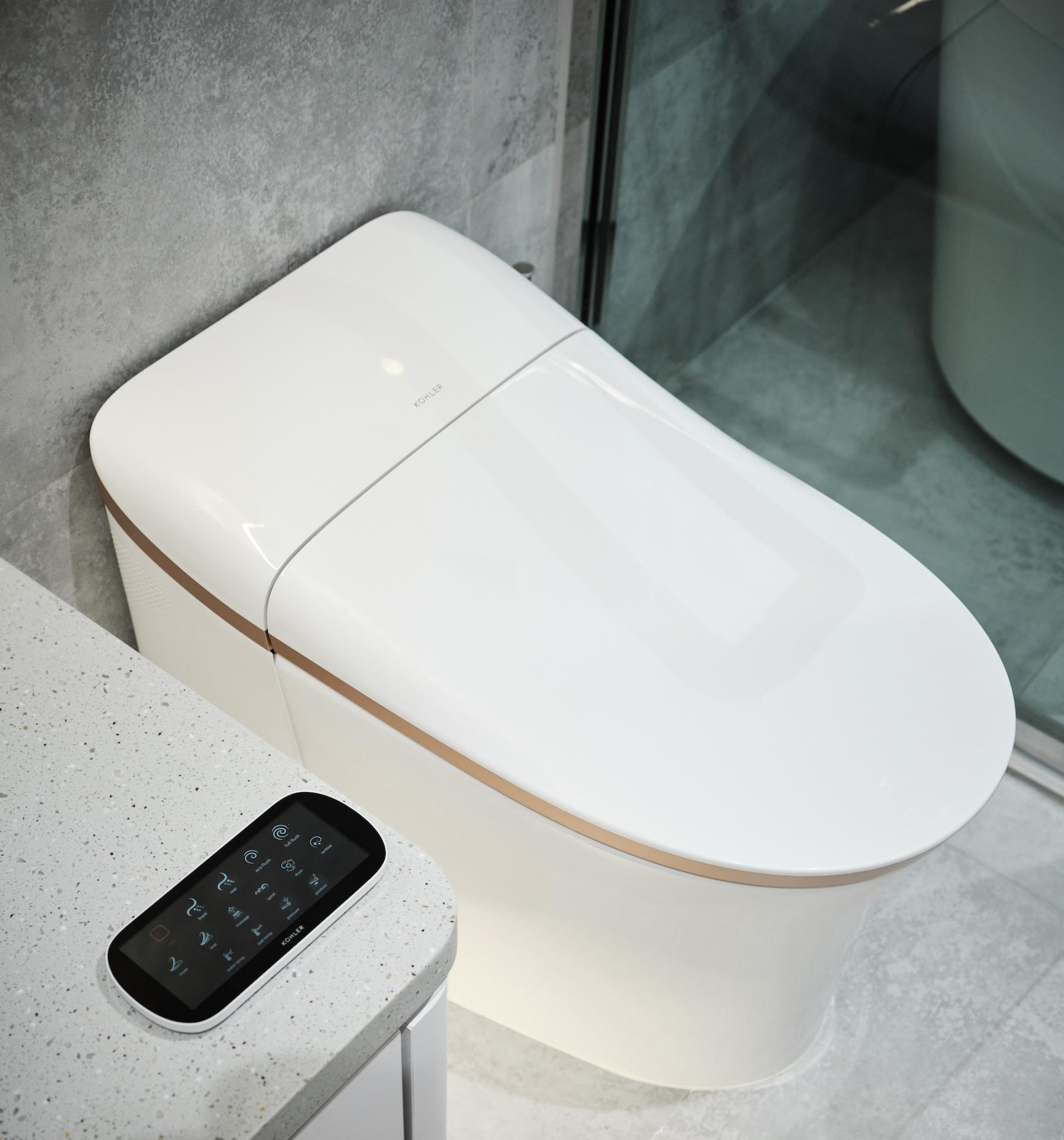 In terms of hygiene, Eir is equipped with a comprehensive water filtration system that has been certified by the National Sanitation Foundation in the US and imported directly from the country, effectively removing residual chlorine, heavy metals and other impurities.
To ensure that the flushing water is clean, the nozzle is made of 316 medical-graded stainless steel, a much more durable and corrosion-resistant material. The nozzle provides a multitude of experiences, including basic flushing and massaging. In particular, the female flushing function injects air through 24 pores, the gentle water type providing care for the delicate skin of ladies.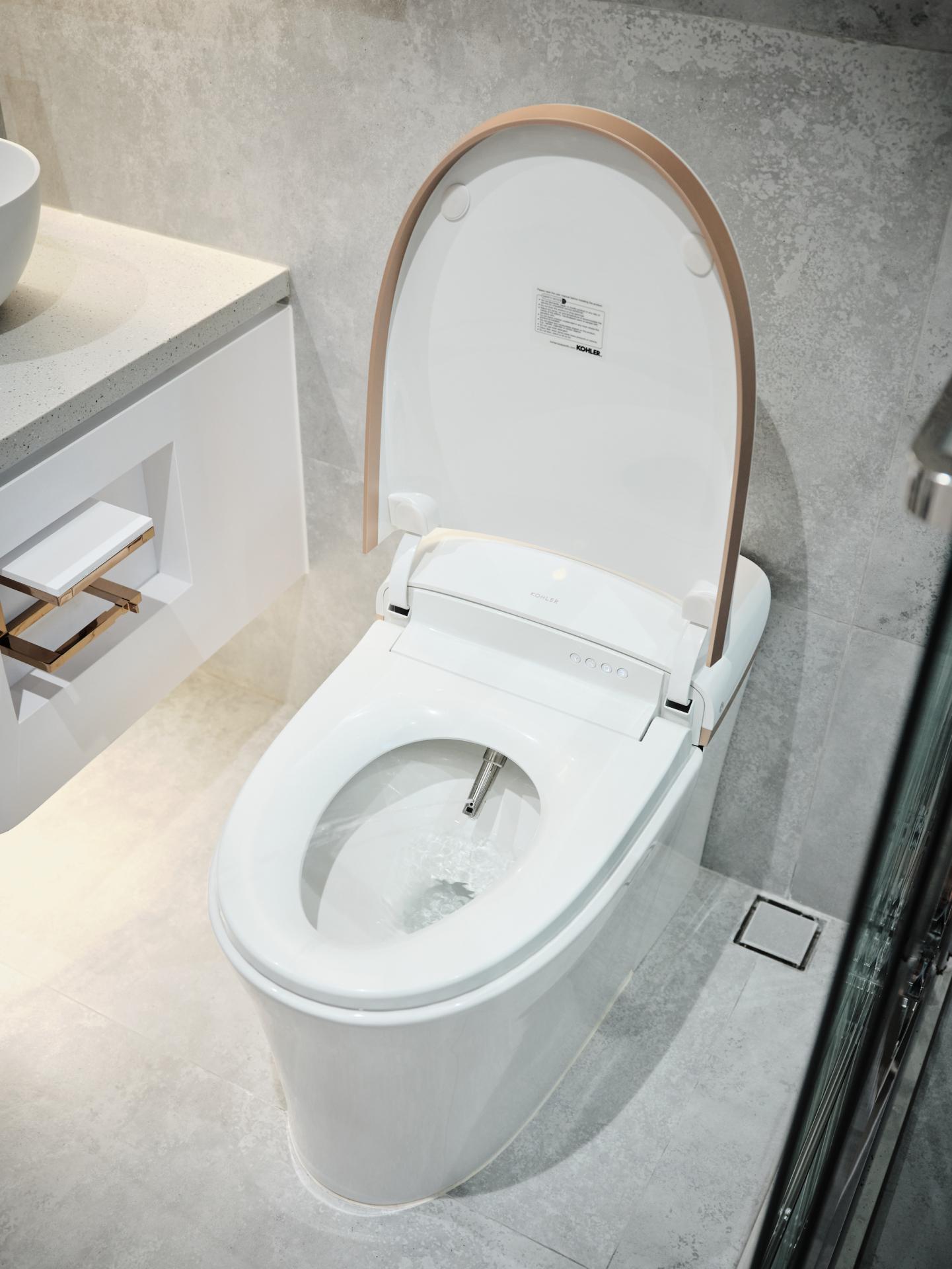 Every time the toilet is used, the self-cleaning function uses UV light and electrolysed water systems to sanitise the entire wand surfaces and bowl, effectively ridding of bacteria. There is also a one-key sterilisation function: just one click on a button will activate thorough cleaning to ensure greater hygiene.
EIR has also incorporated a device to prevent the backflow of sewage from polluting the freshwater. Moreover, EIR has an IPX4 anti-splash protection function to provide added protection in the bathroom environment. With a three-year maintenance period, the Eir intelligent toilet is undoubtedly a top choice for professional bathroom furniture.