Recently fuelled by a fresh, hipster wave of homegrown designers, Tel Aviv's old neighbourhoods are being restored in an imaginative contemporary style. Walls of the buildings are stripped back to reveal their history, contrasted with a sleek modern edge, bringing them back to life as boutique hotels, apartments, art galleries, innovative restaurants and bars, and fresh new boutiques.
Though only 52 square kilometres in size, the city is home to neighbourhoods as diverse as its population. To get a sense of the city's vibrant atmosphere and rich history, it's best explored by foot.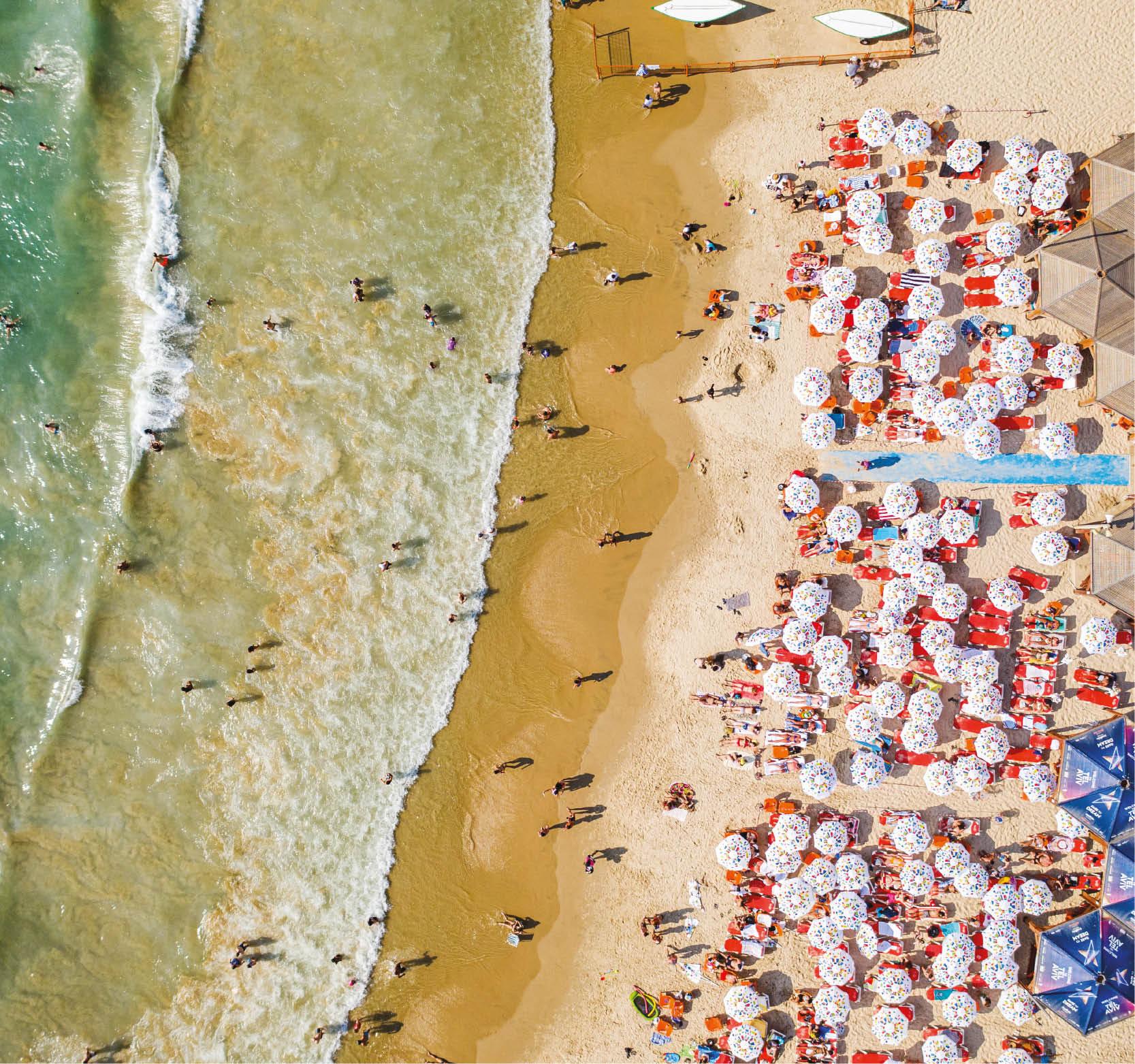 Neve Tzedek is a beautiful and relaxed neighbourhood with a distinctly European feel, being one of the city's most expensive and coveted areas with lovely restored houses from the end of the 19th century. Shabazi Street is filled with boutique design stores, artists' studios, and cafes with charming patios and lush planting. A stroll down Rothschild Avenue leads to Lev Ha'ir, the city's largest neighbourhood home to the 'White City', a UNESCO site of 4,000 Bauhaus style buildings.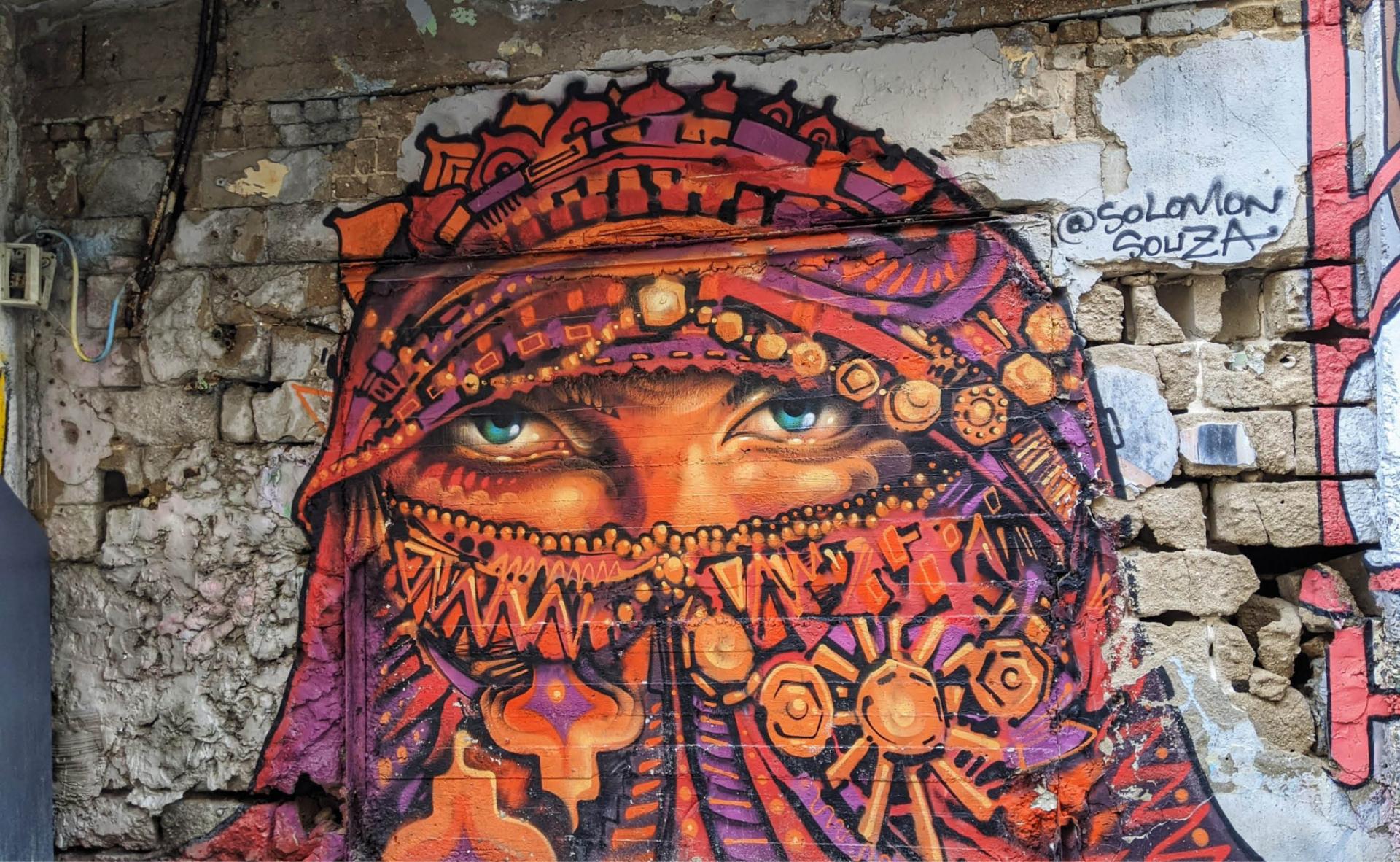 Nearby is Tel Aviv's famous colourful and chaotic Carmel market that stretches along HaCarmel Street selling local street food, sweets, beauty products, and souvenirs. The bordering Yemenite Quarter has small, charming alleyways that lead to the Nachalat Binyamin Market, the place to go for handcrafted design art and fashion. The trendy Florentin neighbourhood is best known for its many cafes and homegrown urban art scene, with colourful murals adorning its old industrial buildings.
It takes less than an hour to stroll along Tayelet, the urban promenade stretching along the beautiful coastline to Jaffa. It's lined with bars, from the shack-like to the chic, with parasols and low tables set out in the sand. Manta Ray has the best seafood, and its rustic setting is an idyllic place to linger over a long lunch or dinner.
Jaffa, the ancient port city south of Tel Aviv, is marked out by its distinctive Clock Tower and is home to the vibrant Shuk Hapishpeshim flea market, and buzzy bars. Cafe Puaa is a locals favourite - try Arak, an Arabic anise drink. Jaffa's emerging designers are adding an urban cool to this ancient city. With glorious views of Tel Aviv, stretching up along the Mediterranean coast, it's a lovely spot for sunsets.
Drink Up
For a pre-dinner drink, head to Manta Ray on the beach, the Chapel at the Jaffa Hotel, or rooftop sundowners at Speakeasy on historical Rothschild Boulevard. Alternatively, the Karim Rashid designed Poli House Boutique Hotel Rooftop Bar near the beach, and the trendy Neve Tzedek are great choices too.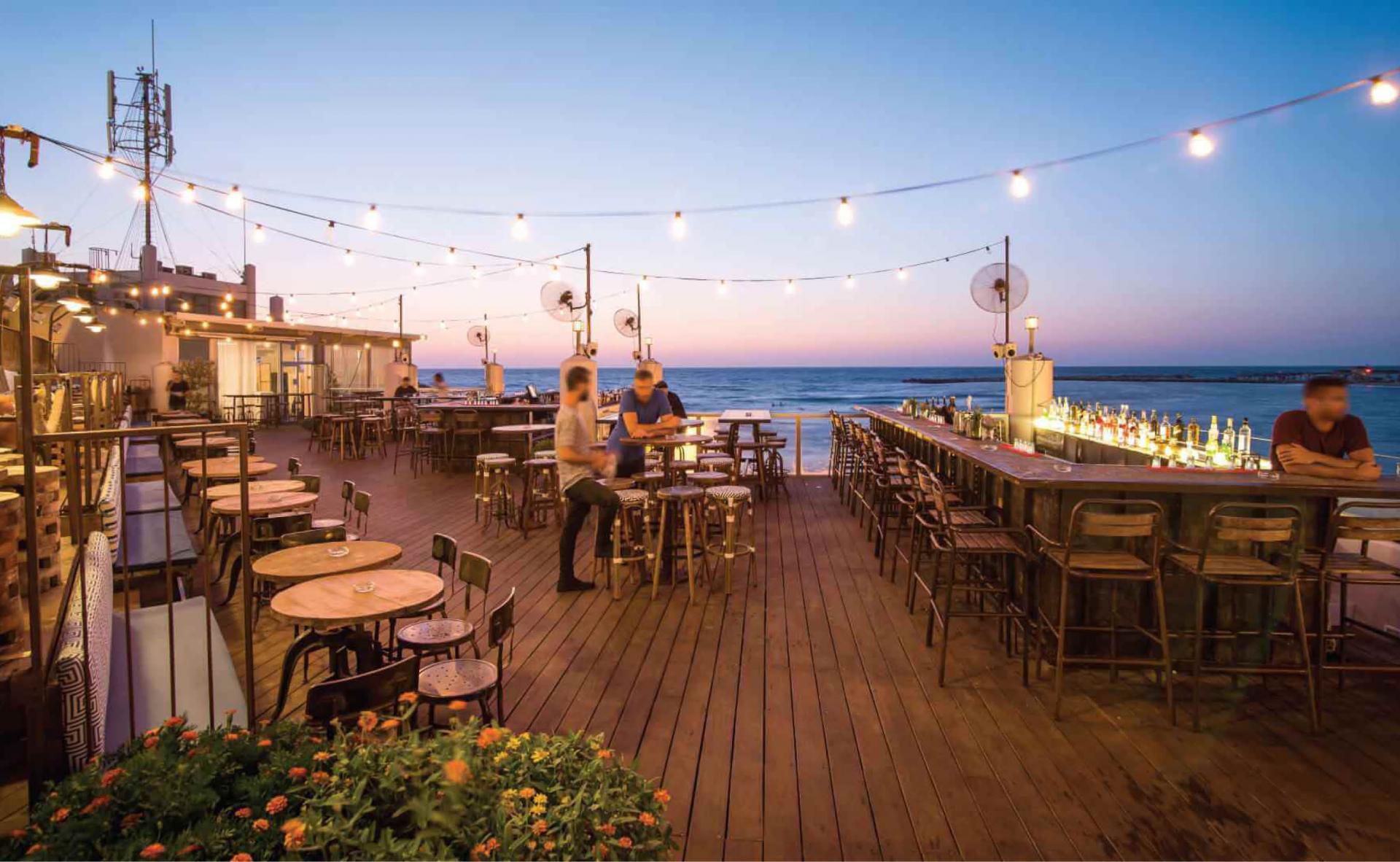 Eat Up
Don't miss Chef Eyal Shani's original Miznon restaurant in Tel Aviv, which has its presence established in Paris and New York now too. Other great dining options include Dallal, Taizu (an Asian restaurant), and The Jaffa Hotel's Don Camillo, which has ties to Carbon in New York. Port Said encapsulates the essence of Tel Aviv and is where locals eat and drink on the street, Israeli style - standing up or at a communal table. The food is a delicious take on middle-eastern food by top Israeli celebrity-chef Eyal Shani. Talented Chef, Yuval Ben Neriah, concocts his Japanese street food at his striking Ya Pan, a place with great vibes and an excellent sake menu. Abraxas North's menu changes twice a day, and food is eaten directly from the sheet of paper that covers the table. Dishes are colourful, flavoursome, and very messy! Casual and fun, Shila is famed for its lively bar as much as for its food. While HaSalon is one of the hottest restaurants in Tel Aviv.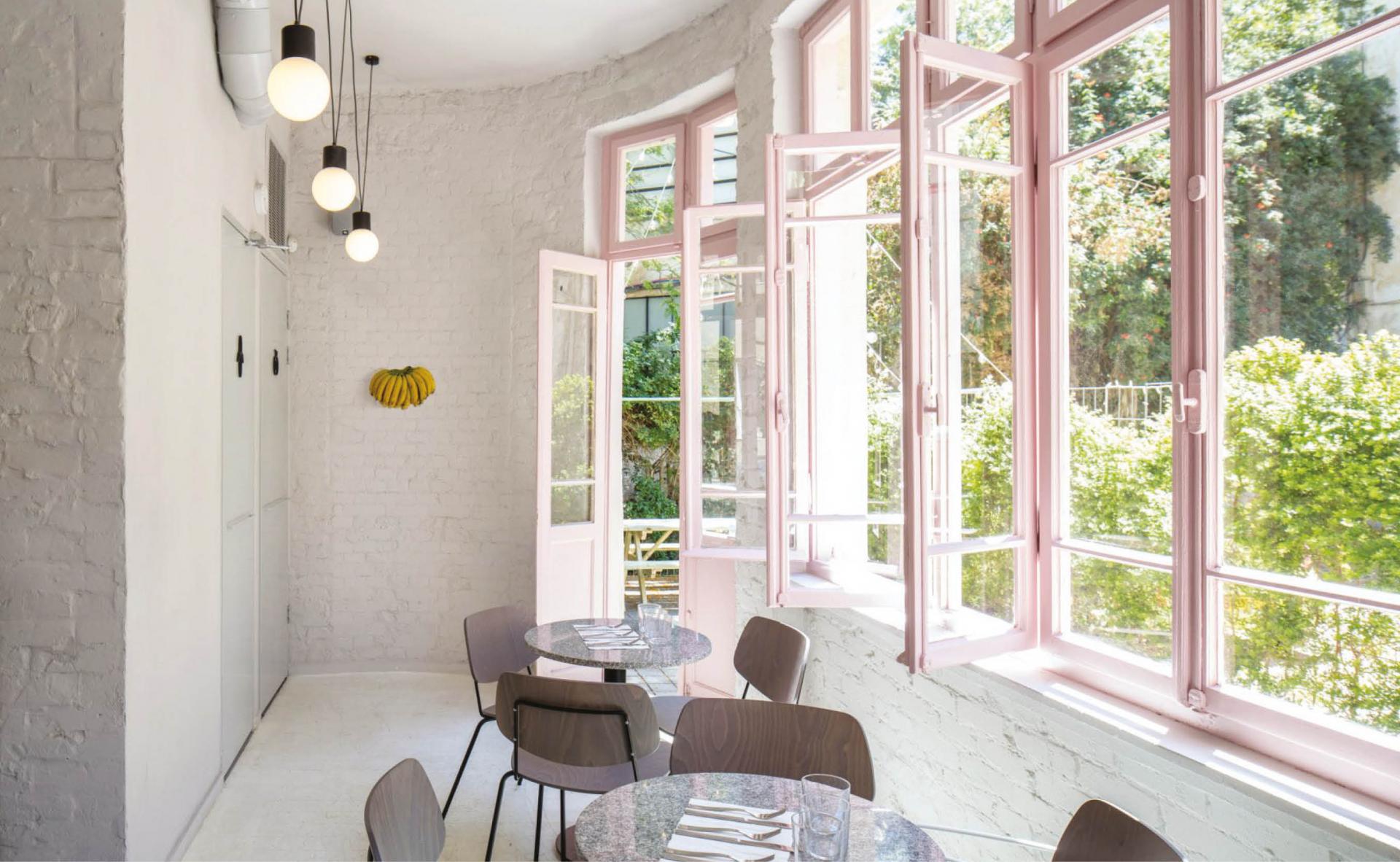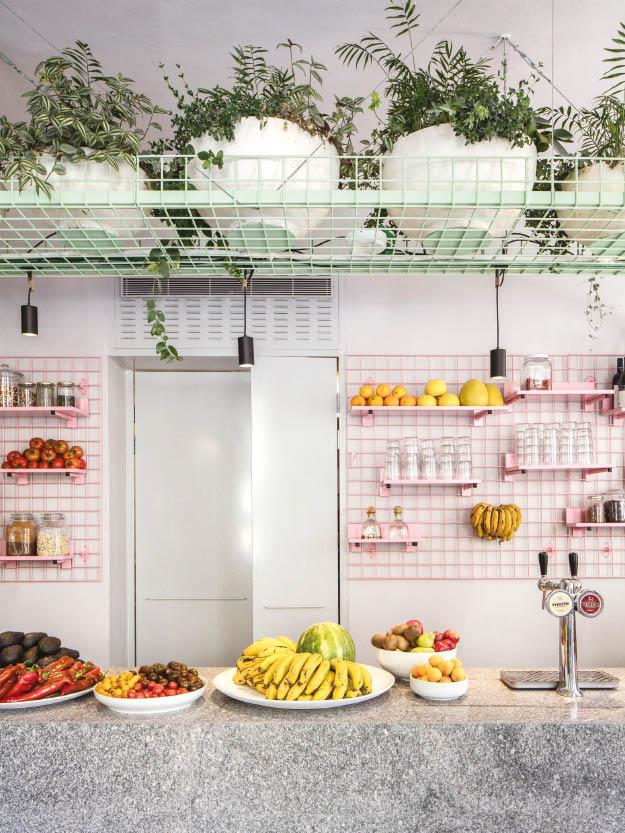 For after-dinner drinks, head to Shalvata at Tel Aviv port or H'aoman. Imperial Craft Cocktail Bar hidden within the Imperial Hotel is a small and magical place.
Retail Therapy
Design lovers should seek out Saga and Elemento in Jaffa. Belle & Sue is a trendsetting clothing and homeware store that curates a mix of well-known brands and independent designers. Ella Levy is a local Israeli fashion designer who creates wearable, elegant pieces for women, mostly in black and white.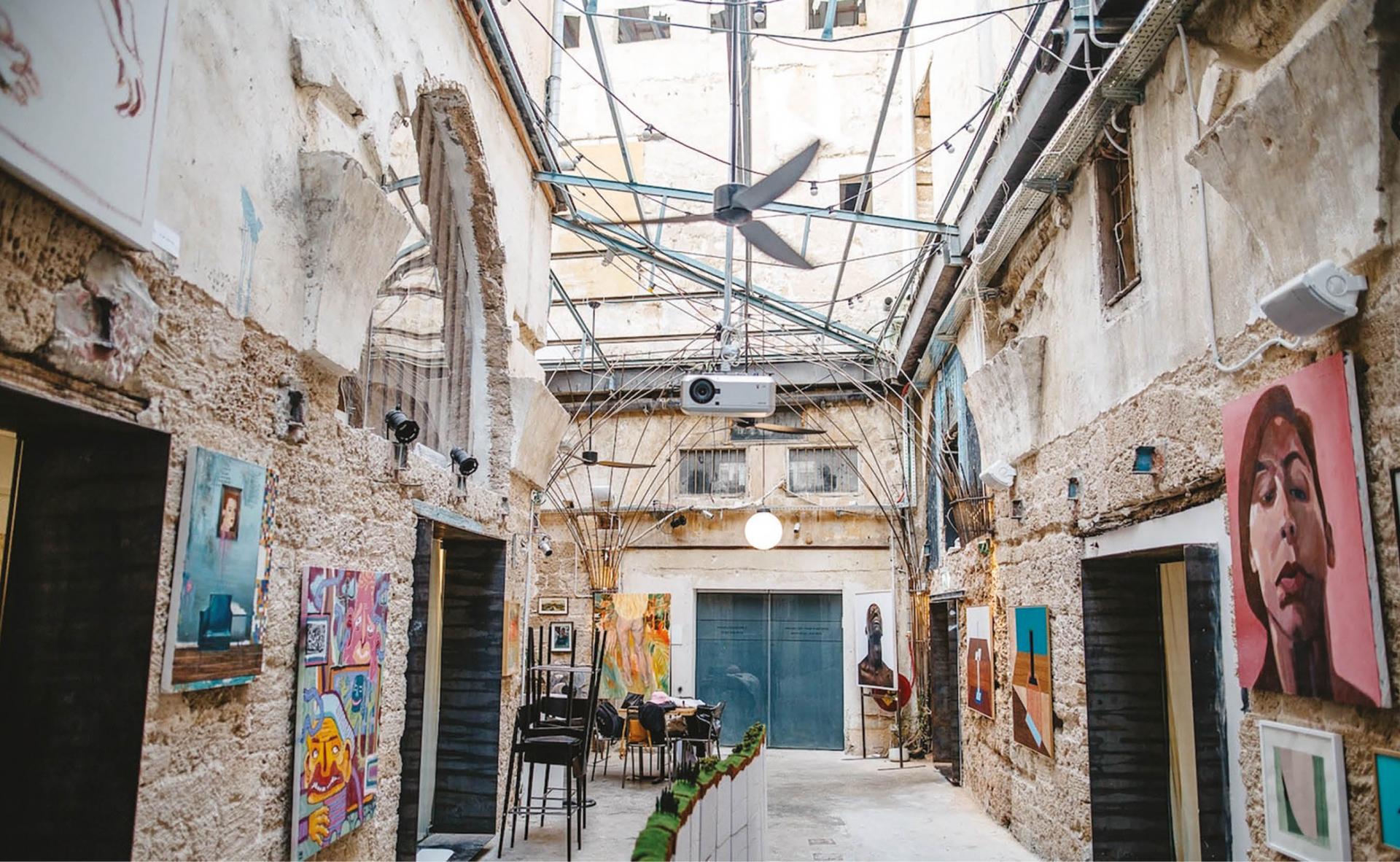 Art and Culture
Tel Aviv Museum of Art houses a vast collection of local and international contemporary artists. The Design Museum Holon is Israel's first museum solely dedicated to design. It's a temple to modernity, conceived by Israeli architect and industrial designer Ron Arad, that has already become an architectural icon.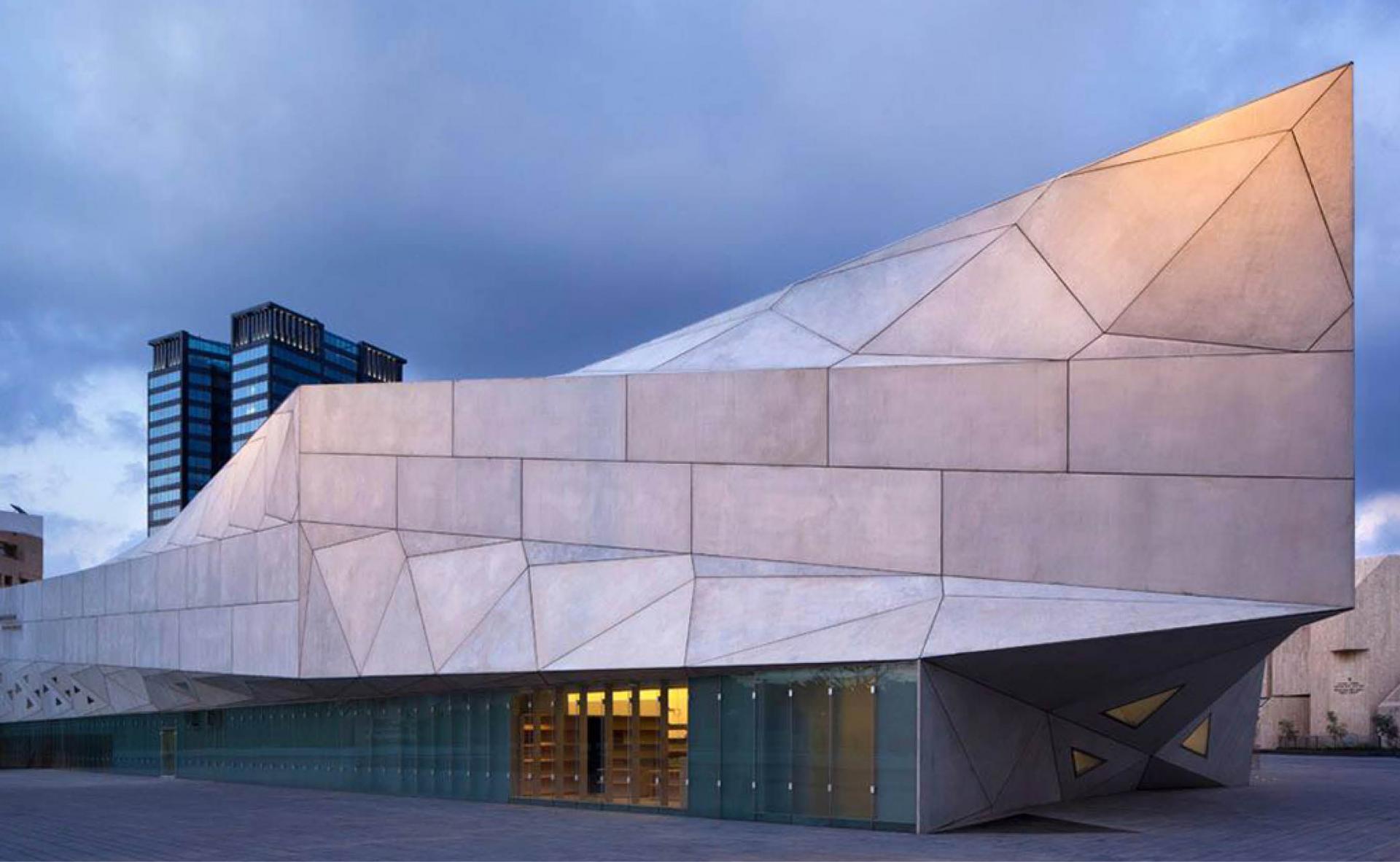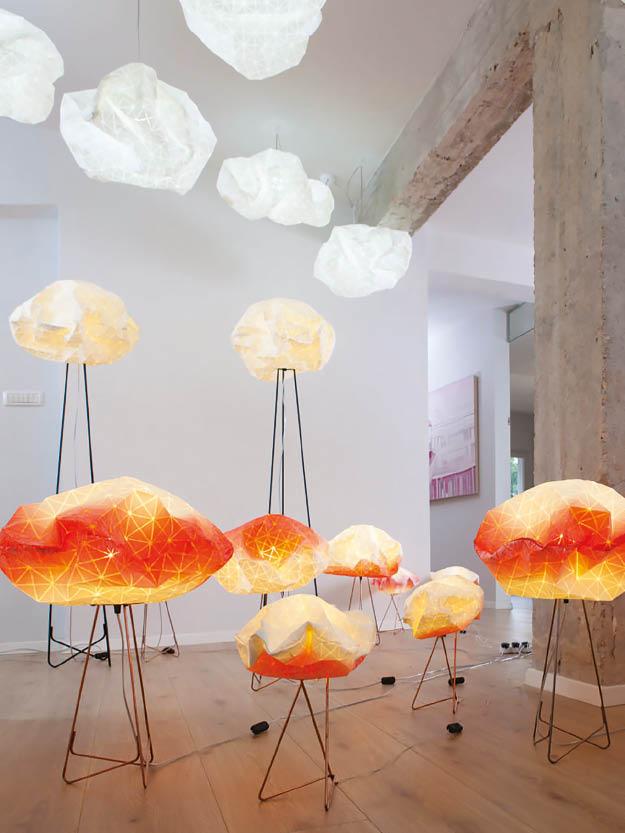 The Sleep
The Vera is a 39-room hotel in an old 1950s office block characterized by brick, and rough plastered walls, engraved tin ceilings, and wooden floors in a minimal palette of cream, black, white, and grey. Caramel leather couches, wood, blackened steel, concrete accents, bespoke furniture from local woodworkers, and metal artisan weavers are set amongst lots of greenery. Nearby vegan restaurant Opa's modern facade sets it apart from an otherwise ramshackle row of grocery shops and knick-knack stores. Here Chef Shirel Berger's dishes are intended to please the eye as much as the palate. All vegetables are sourced from a family-run farm 40 minutes outside the city. Nearby Bana cafe is another veg-forward eatery with fresh pops of pink and delicious bites.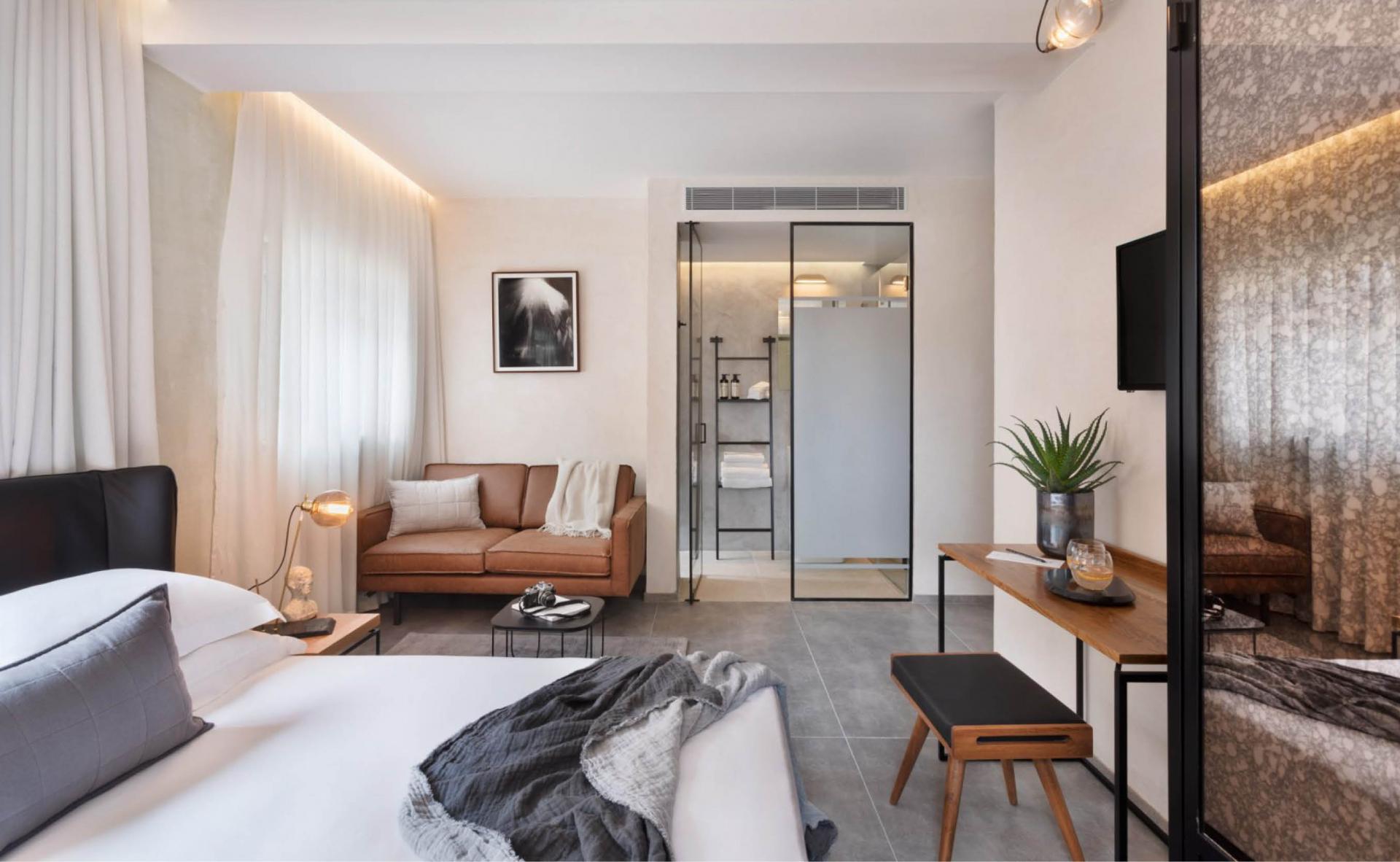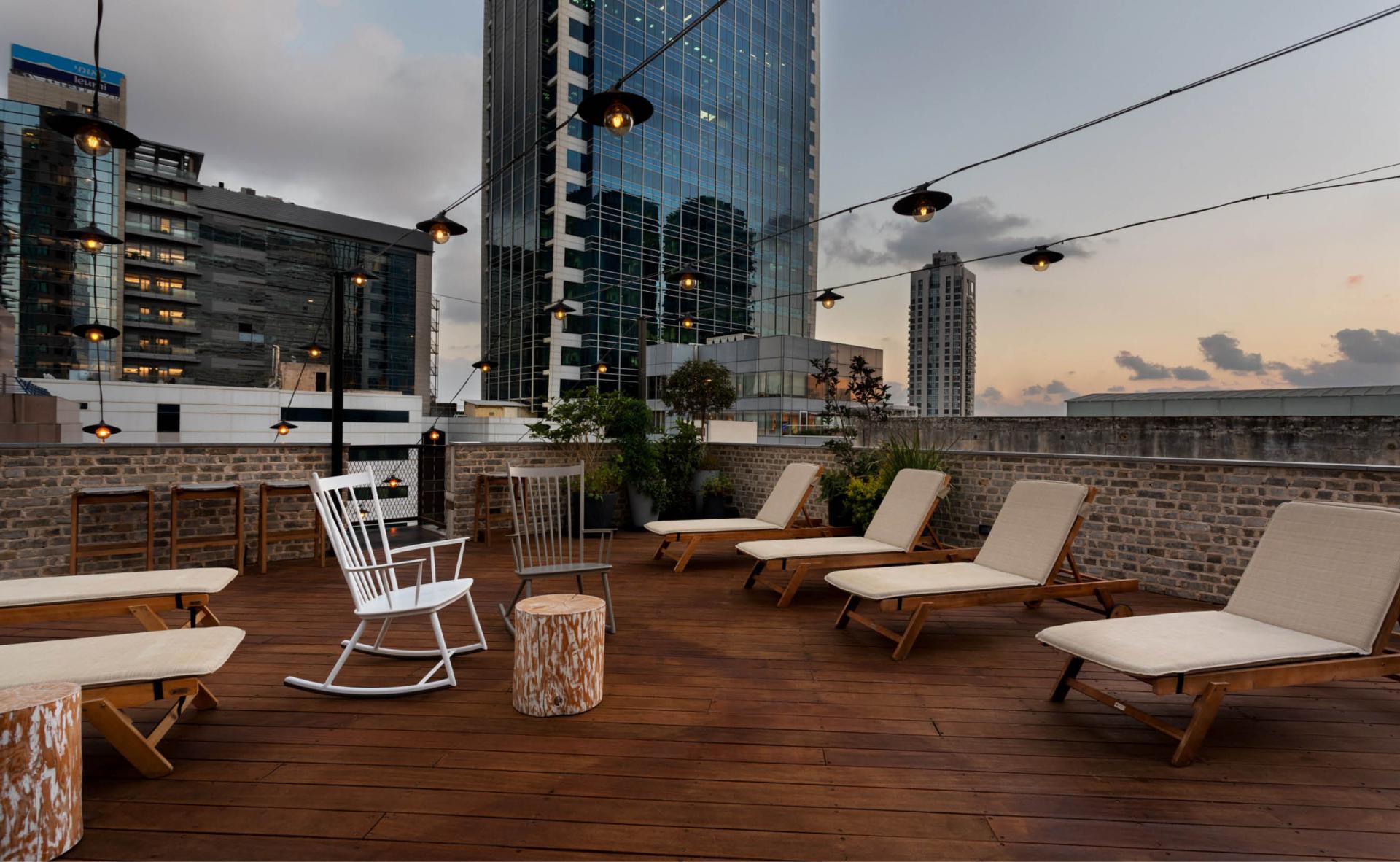 The gorgeous Jaffa Hotel is housed in a 19th-century neo-gothic building that has been updated by local architect Ramy Gill and minimalist British designer John Pawson. It combines dramatic architecture with slick modern interiors. The lobby is in the old Chapel and features remnants of a 13th-century crusader's bastion wall, together with two Damien Hirst paintings, and Cini Boeri Botolo chairs under the original stained-glass windows. Its hilltop location, at the heart of Tel Aviv's old and increasingly hip Jaffa neighbourhood, has panoramic views of the 4,000-year-old port and the Mediterranean Sea. You might not want to leave!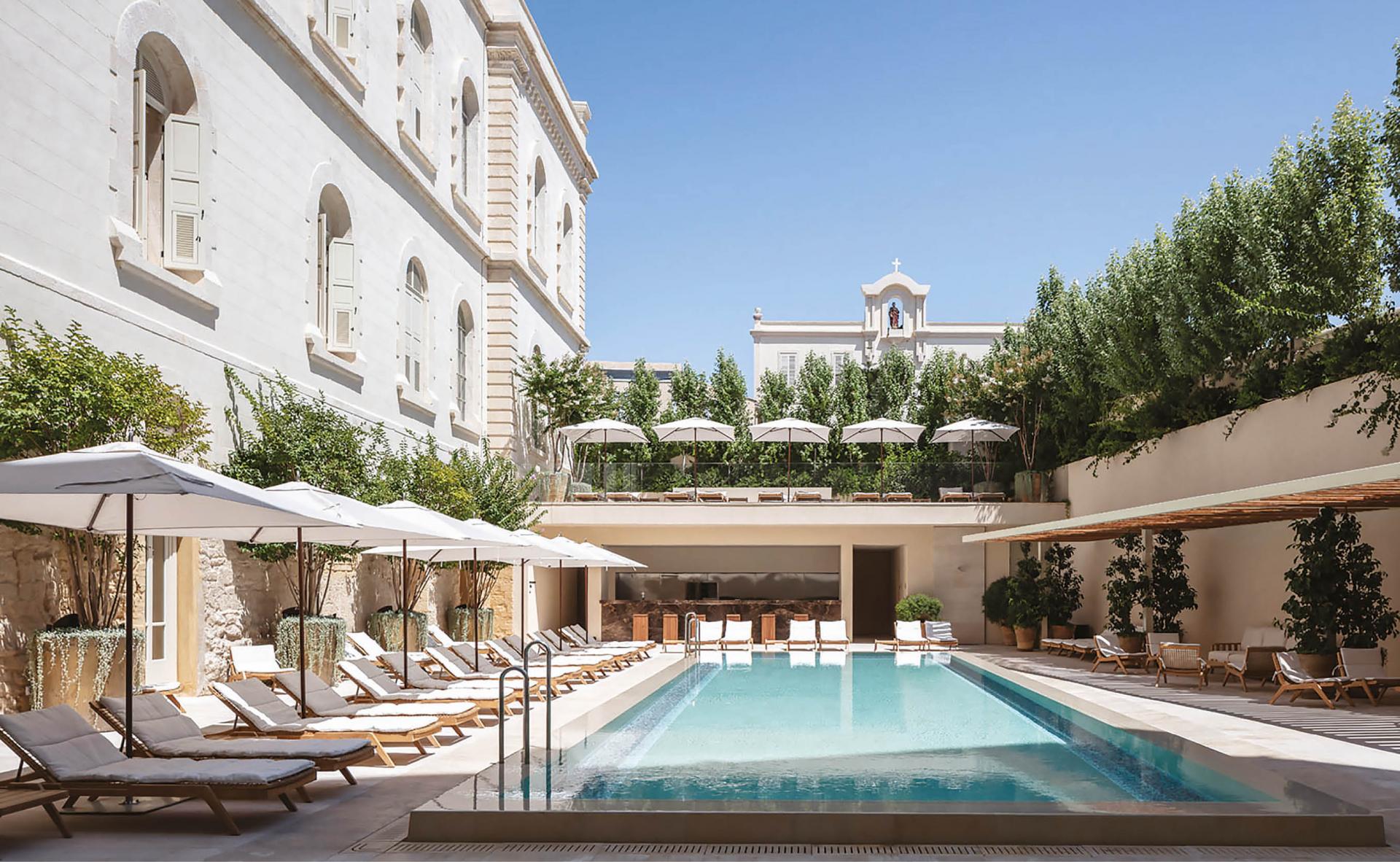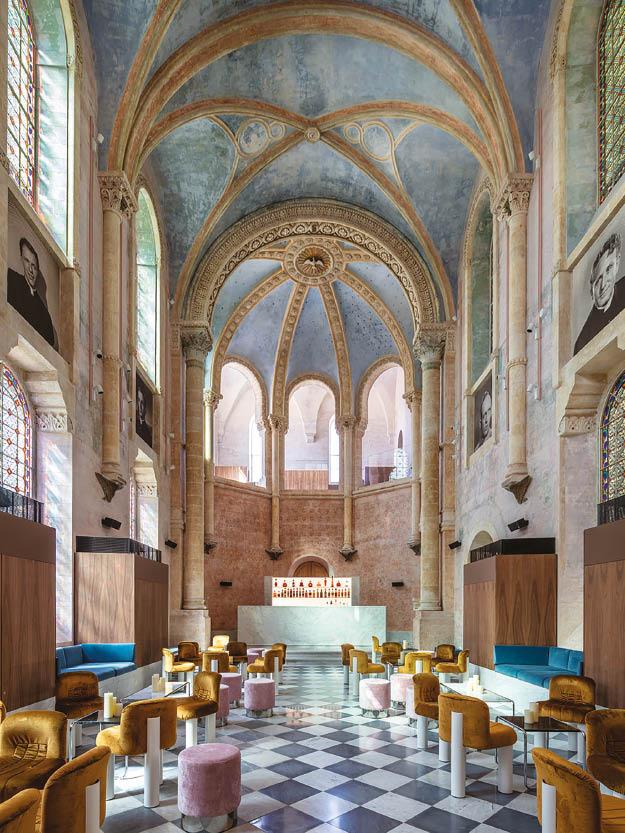 Hotel Nordoy's 1925 building is a local landmark with a dusky pink façade, a distinctive dome-topped roof and an artfully fresh contemporary interior. It's quietly luxurious with charming service, a lovely leafy patio, faded frescoes, and bold geometric tiles in the corridors. The fabulous rooftop with parasol-shaded loungers is just the place for a refreshing complimentary chilled white wine!
Last but not least, The Norman is a stylish and super-fun boutique hotel with a great cocktail bar and a rooftop pool.
(Photography: All courtesy images)