This five-story terraced house carves out a unique landscape in Sheung Wan.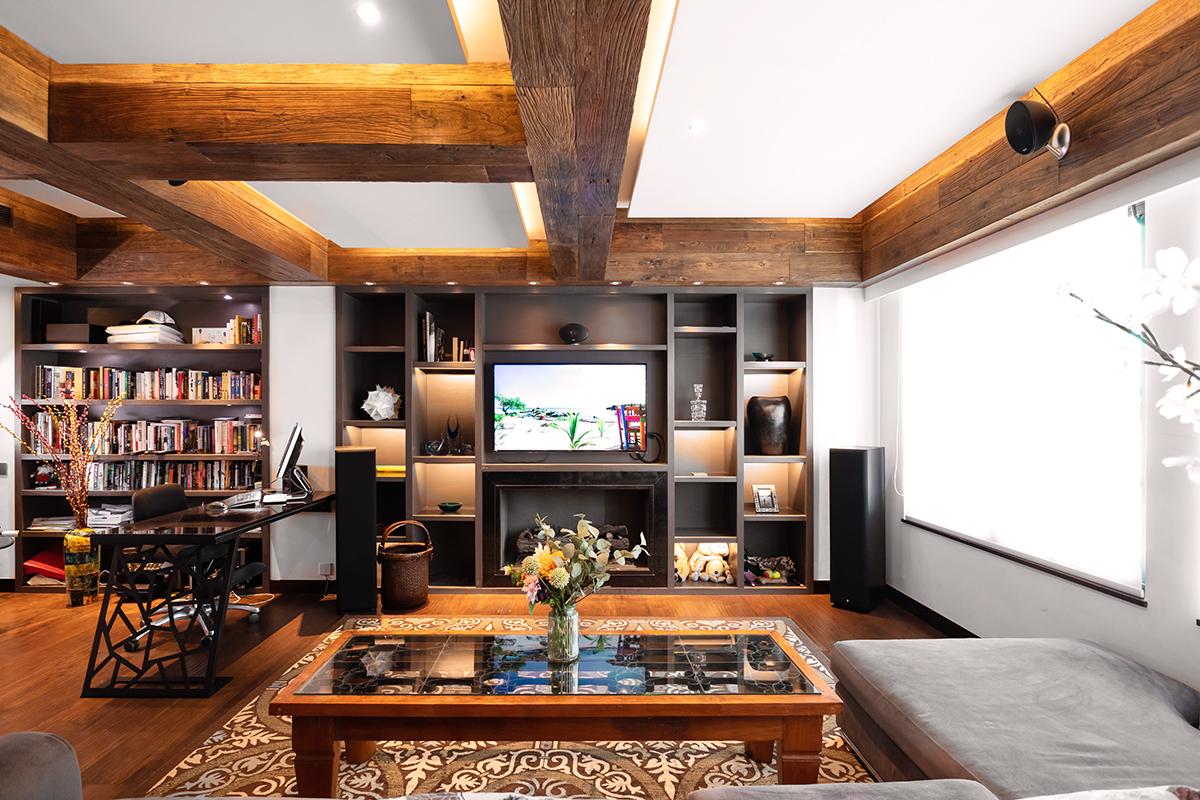 Usually located outside the urban areas of Hong Kong, terraced houses are rarely seen in the heart of the metropolis. Exclusively represented by Habitat Property, 51 Tung Street is located in the heart of Sheung Wan. The fully renovated and reconfigured townhouse is five storeys high and boasts three outdoor spaces: roof, balcony and terrace. Fashionable architectural details such as log beams run through the entire space, permeating the aesthetic style of New York-style brownstone townhouses. The whole space exudes a gentle and warm atmosphere, which takes away the coldness of light industrial style.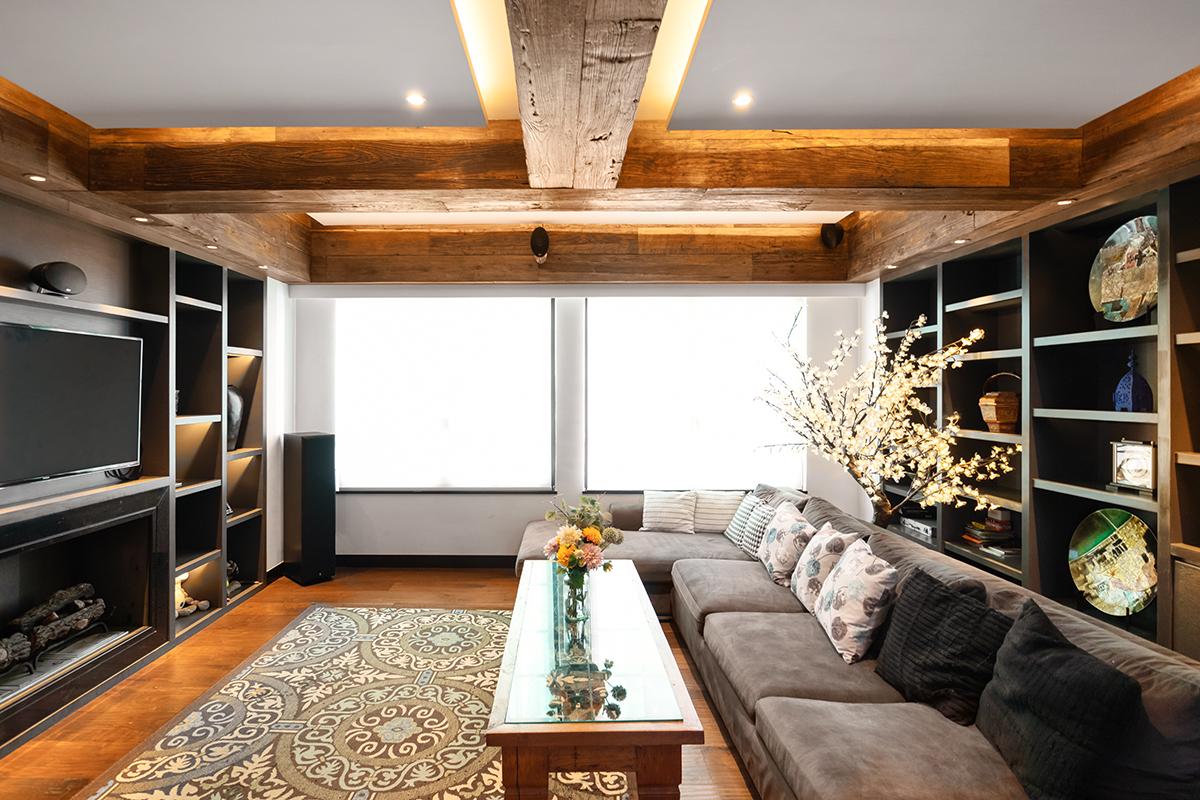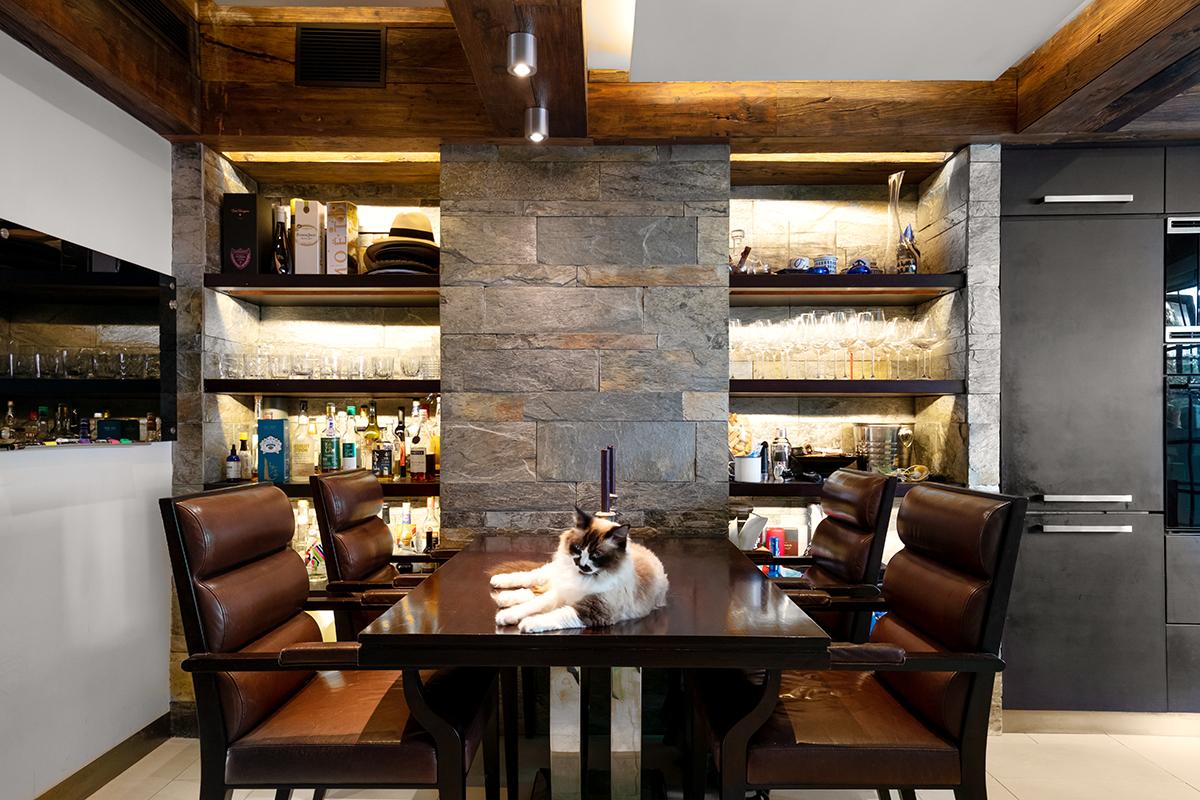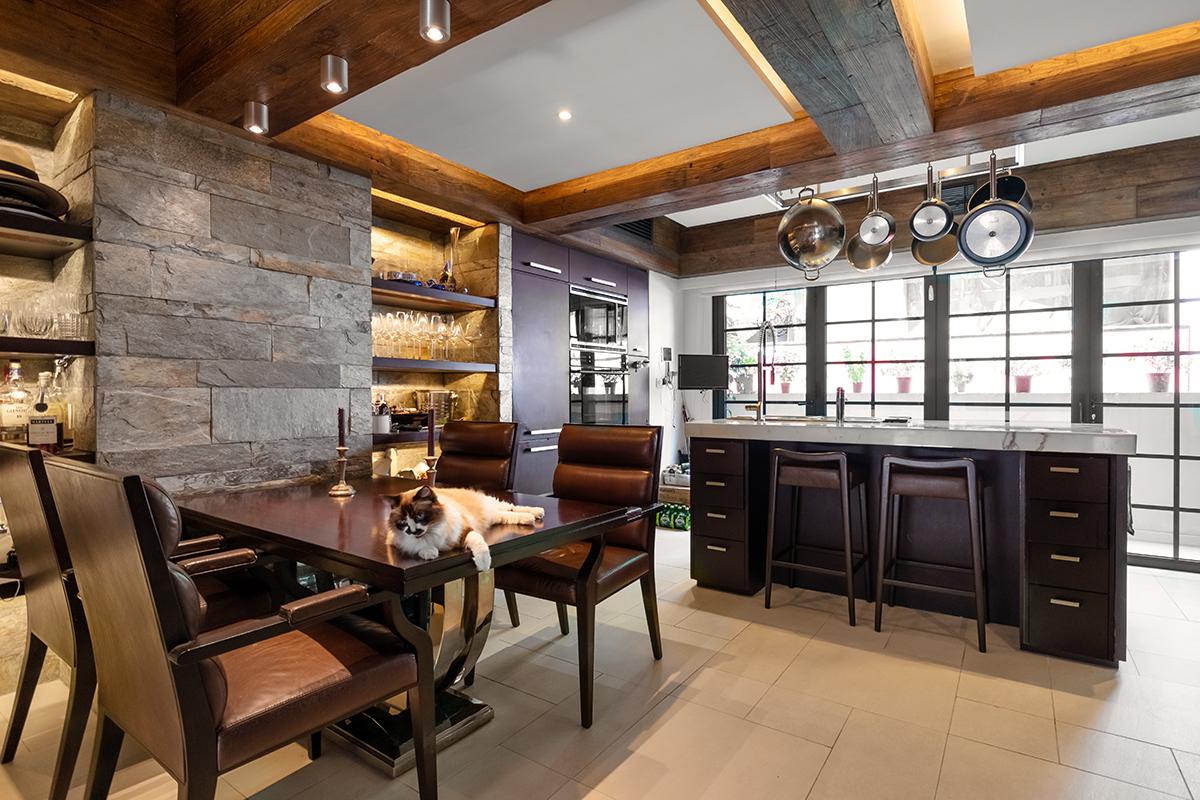 The design team transformed the stairs into handmade iron, which not only highlights the rough and masculine style of the space, but also injects a sense of lightness. The living room is equipped with rough and exposed cement walls, matched with a dark wood open kitchen and a light-colored floor. Paired with simple leather and wood furniture, it depicts a light industrial style. Other spaces use multiple materials such as concrete, steel, laminated glass and plastic to respond to the style of the overall space.