British artist Sam Cox, commonly known as Mr Doodle, just made every parent's worst nightmare come to life: he drew on the walls of his house. And it wasn't just one corner or one wall — Cox covered every inch of his home in his signature black-and-white cartoon creatures the artist sometimes refers to as "graffiti spaghetti".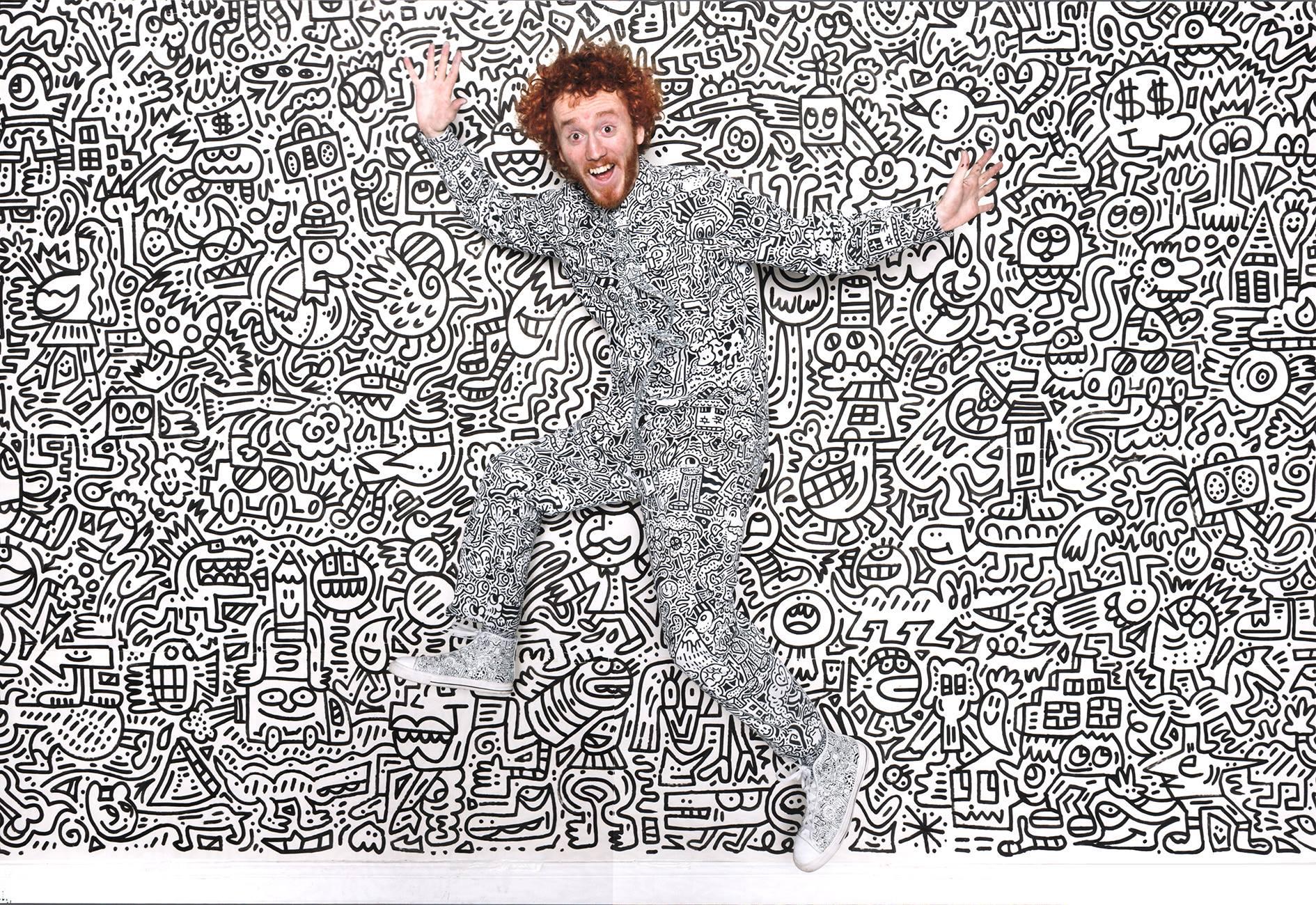 According to The Times, Cox bought the six-bedroom property (now named Doodle House) in Kent, UK, for US$1.5 million. In what the artist describes as his "best piece of work", every inch of the house, from the bedroom to the kitchen, is covered in doodles.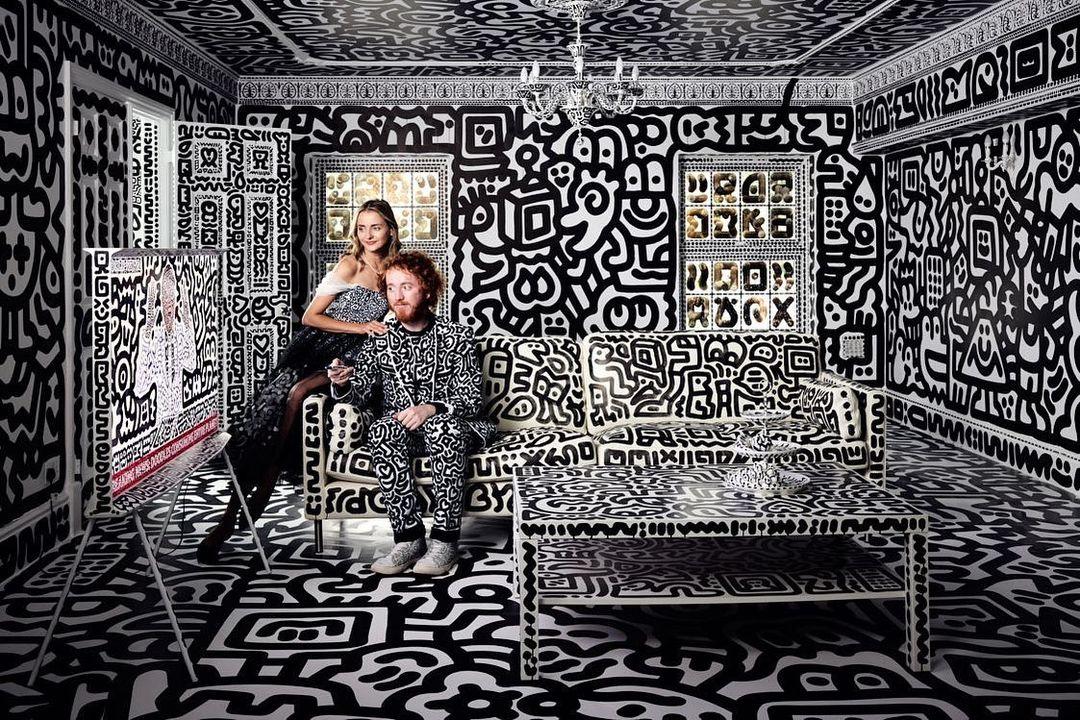 This project has been something Cox has dreamt of doing since he was young. "I'd like to thank my mum and dad because ever since they let me draw over my bedroom walls when I was a kid, I have wanted to live in a property completely covered in characters of my own creation," Cox said in an Instagram post.
Cox "used 900 litres of white paint, 401 cans of black spray paint (for the outside), 286 bottles of black drawing paint (for the inside), and 2,296 pen nibs" to paint the house.
Though the monochromatic scribbles seamlessly blend, each room is differently themed. Inside the Doodle House, the hallway is a Noah's Arc X Pacman crossover, where an array of animals chase after Pacman in an arcade game. The staircase is centred around heaven and hell imagery, leading up to Adam and Eve in the Garden of Eden, surrounded by nature and animals.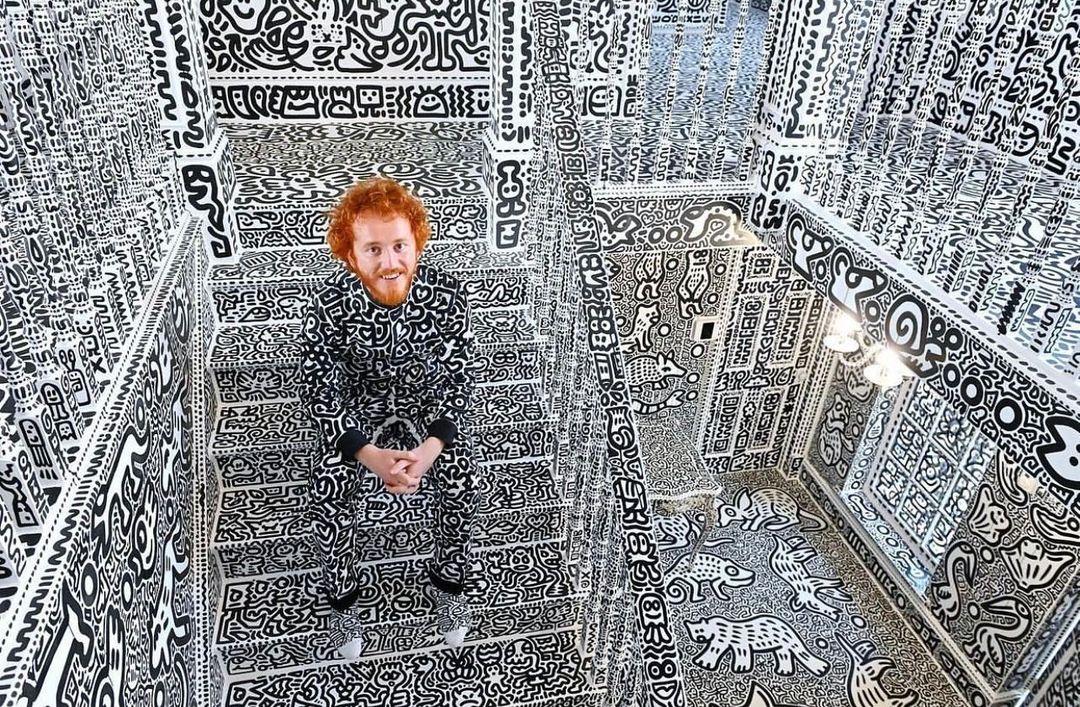 In the master bedroom where the doodles began, even the bedsheets have sleepy characters drawn on them, preparing to go to bed with happy dreams. The en suite bathroom has over 2000 tiles, each covered in individual oceanic or bath-themed doodles. In likewise manner, the kitchen and dining room are centred around food, cooking and eating.
"Some people might not like living here because they think it'll cause them a headache, but for us, it really doesn't," Cox told his followers in a hometour video. "I had the best time of my life creating this house."
Photos: Mr Doodle/Instagram