Located in Shanghai's French Concession, this three-storey mansion takes shape with a minimal design by UD Studio, and plenty of East meets West influences.
The home is crafted with influence from its surroundings – an estate of French-style country houses, Rose Garden Villas. The houses are surrounded by landscape plants and an outdoor swimming pool.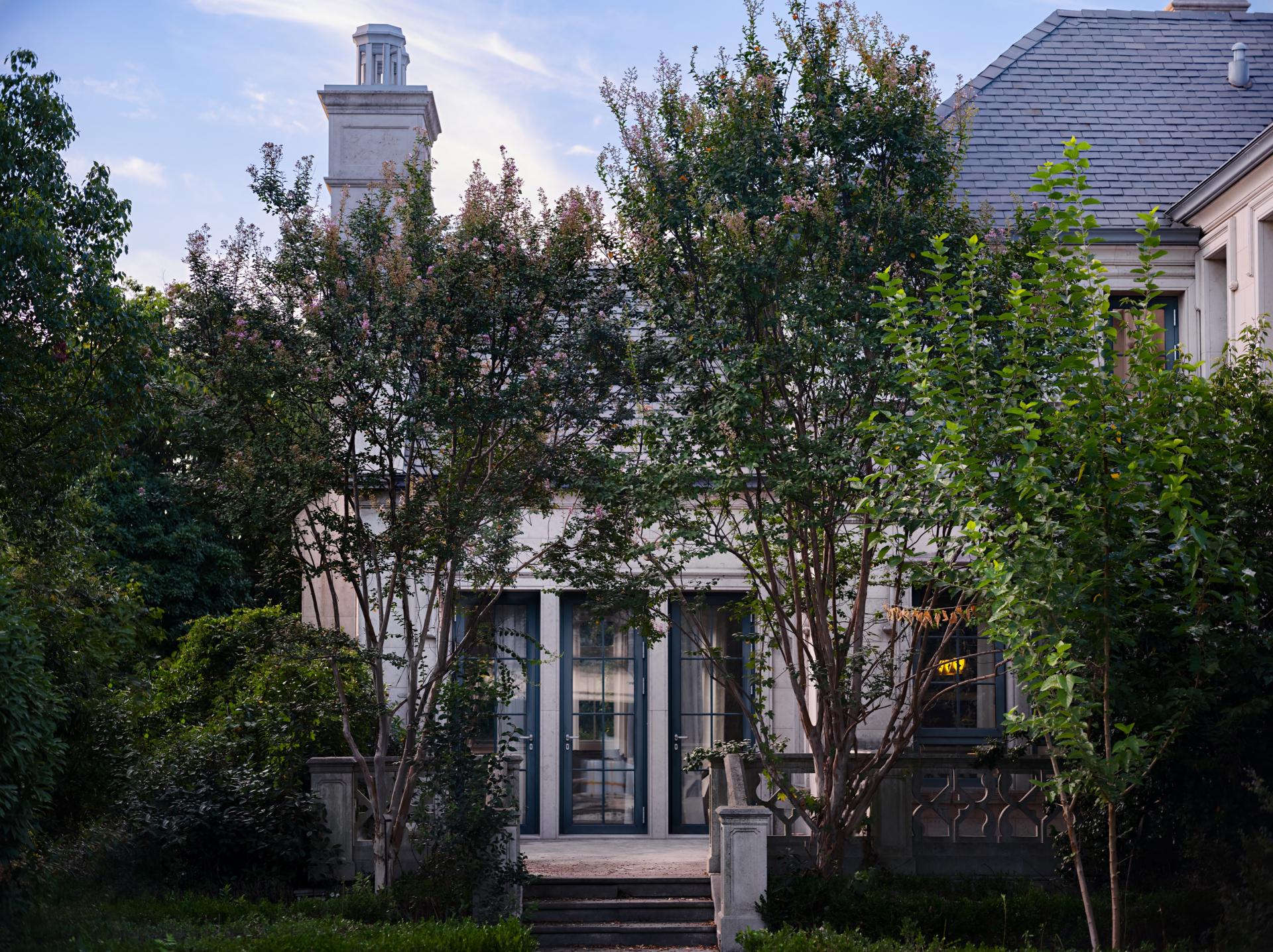 As the design team notes, "The design is inspired by the texture and landscape of the community. I wanted to create a very romantic, artsy space with a comfortable, lazy holiday feeling." And that's exactly what we have here.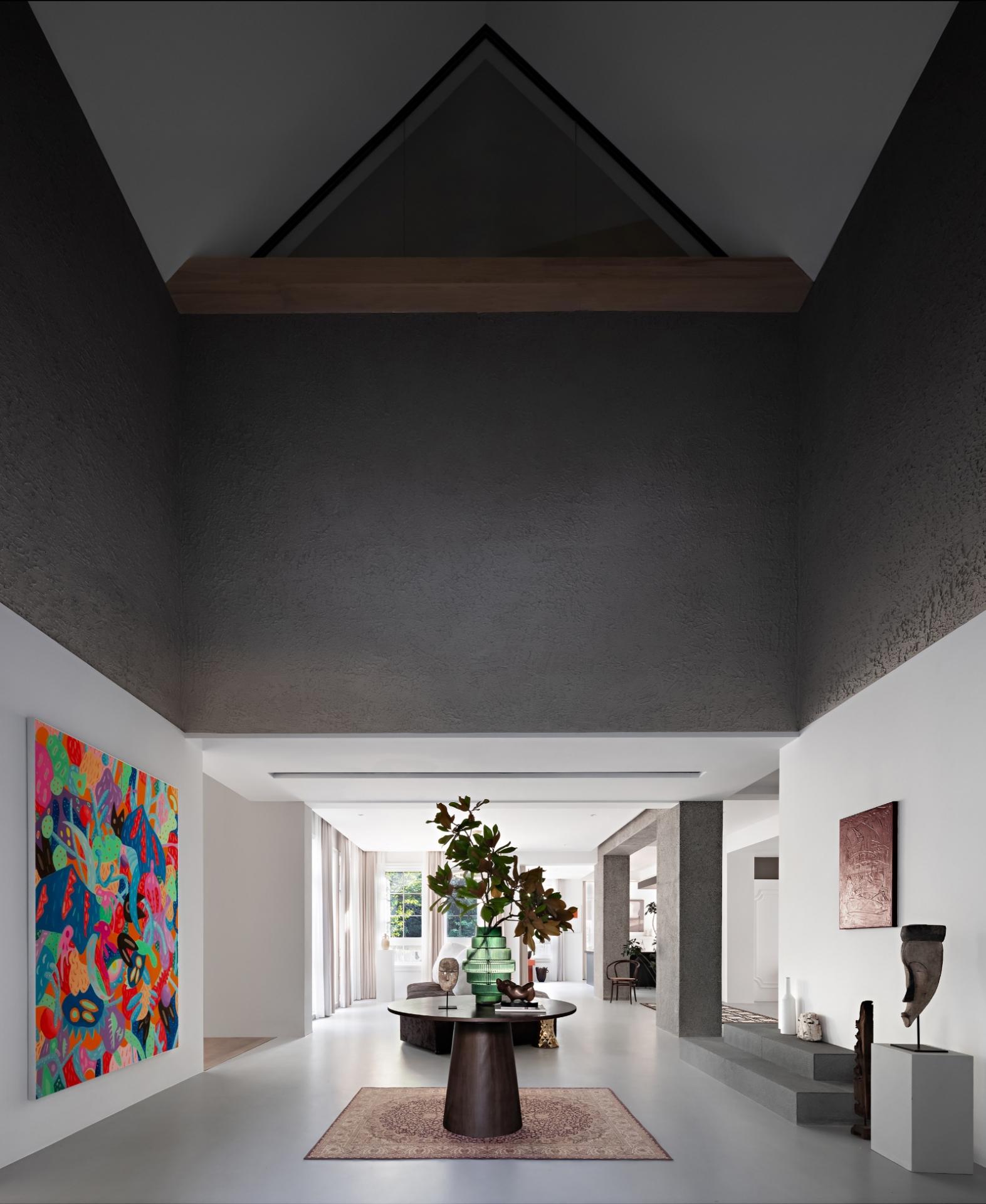 An impressive entrance hall is your first opportunity to sweep guests off their feet. Here, UD studio created an entryway that's five metres high, crowned with a triangular ceiling. The three walls are sectioned off into six parts, where the designer contrasts the upper walls' warm grey popcorn texture with smooth, white surfaces on the lower side. A colourful graphic art piece hangs on one side on the wall.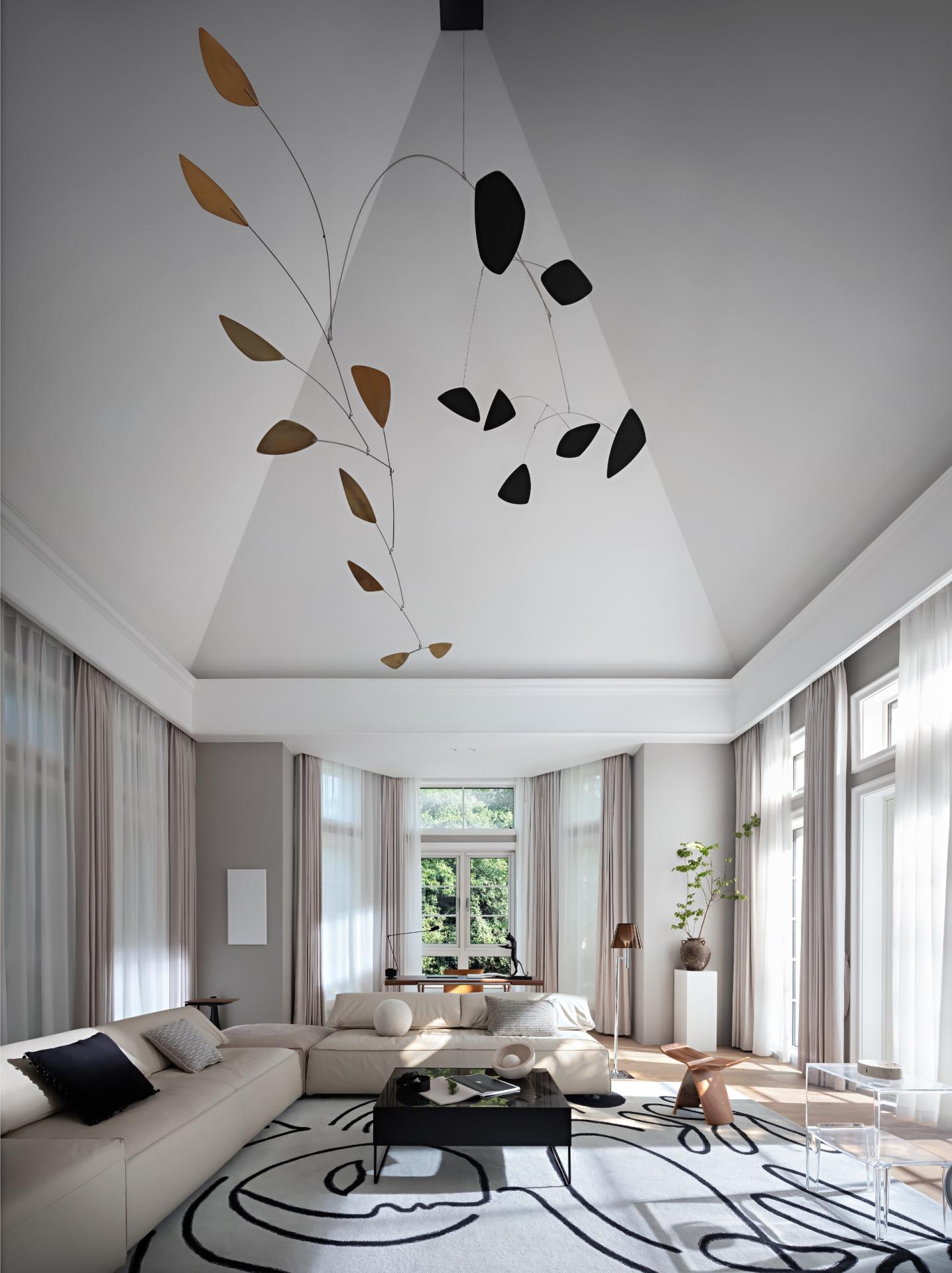 In the living room, a sloped white roof stands on light grey walls with subtle textures and grainy wood flooring. Stunning east and south facing floor-to-ceiling windows are fitted between the walls. The windows make way for beautiful sunrise and sunset lighting, as well as a cosy view of the garden outside. A black and white graphic pattern carpet, black coffee table and cream white sofas and a wooden work desk fill the space.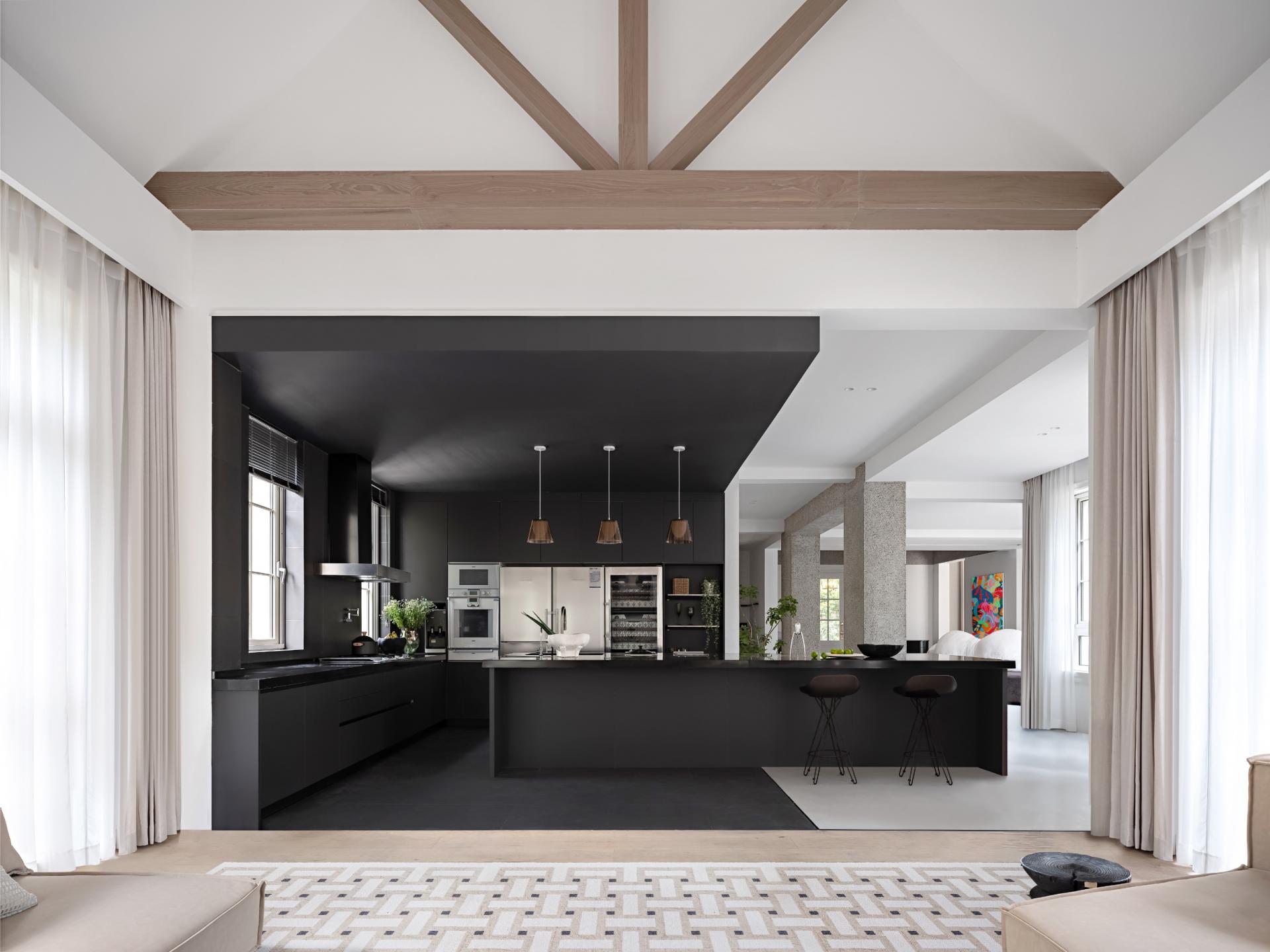 The house comes with two kitchen. The first, a beautiful Western kitchen in black and white built for entertaining. It comes with with an island table, state-of-the-art cooking facilities and a wine cooler.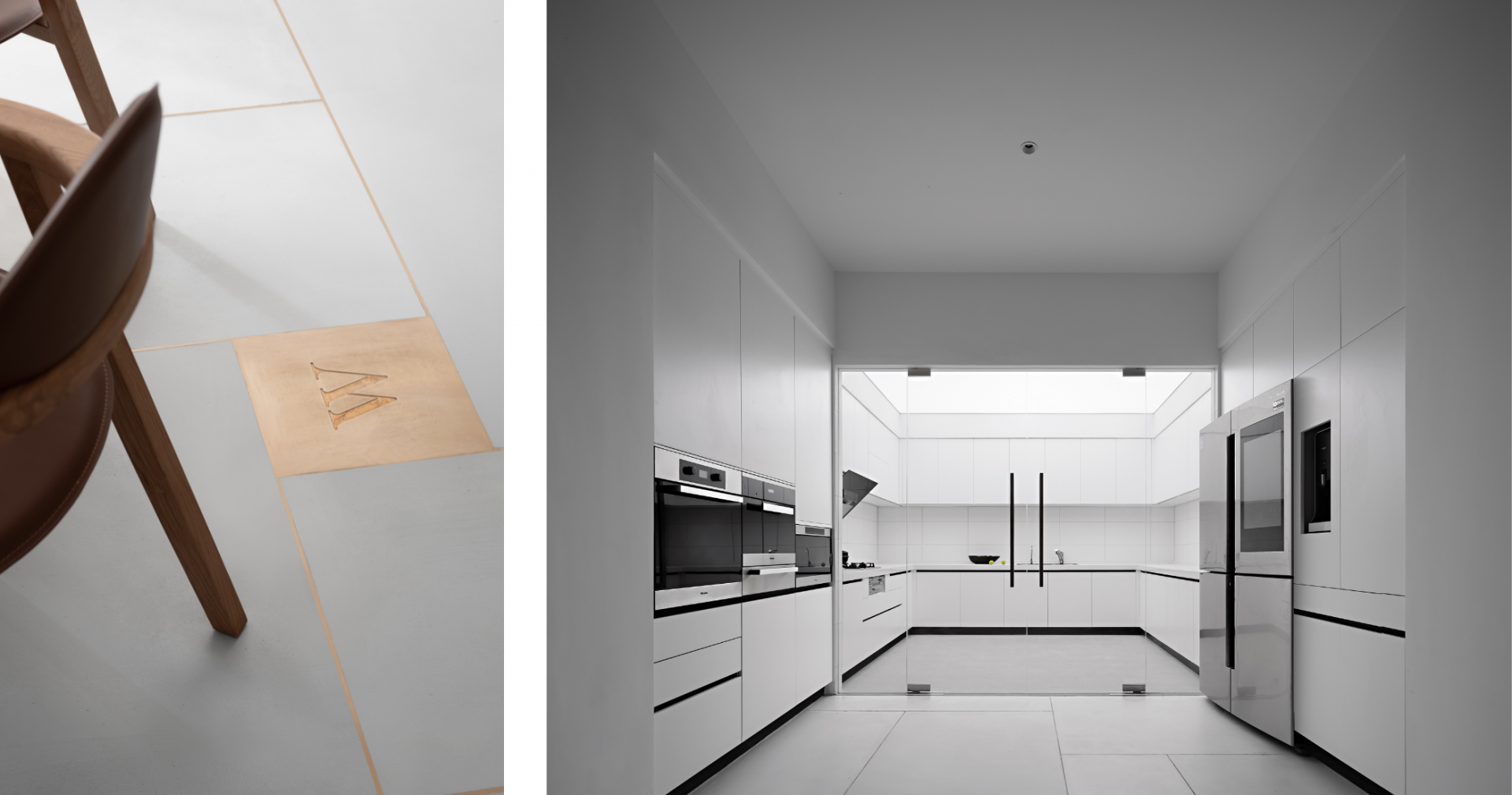 The second kitchen is an equally stunning Chinese-style kitchen located on the basement floor. The kitchen comes with a Chinese banquet table in the neighbouring dining room, where delicate copper line the floor tiles.
Home to a young couple and their son, this 8,600 sq. ft. house has a total of five bedrooms, including the master bedroom, children's bedroom and more.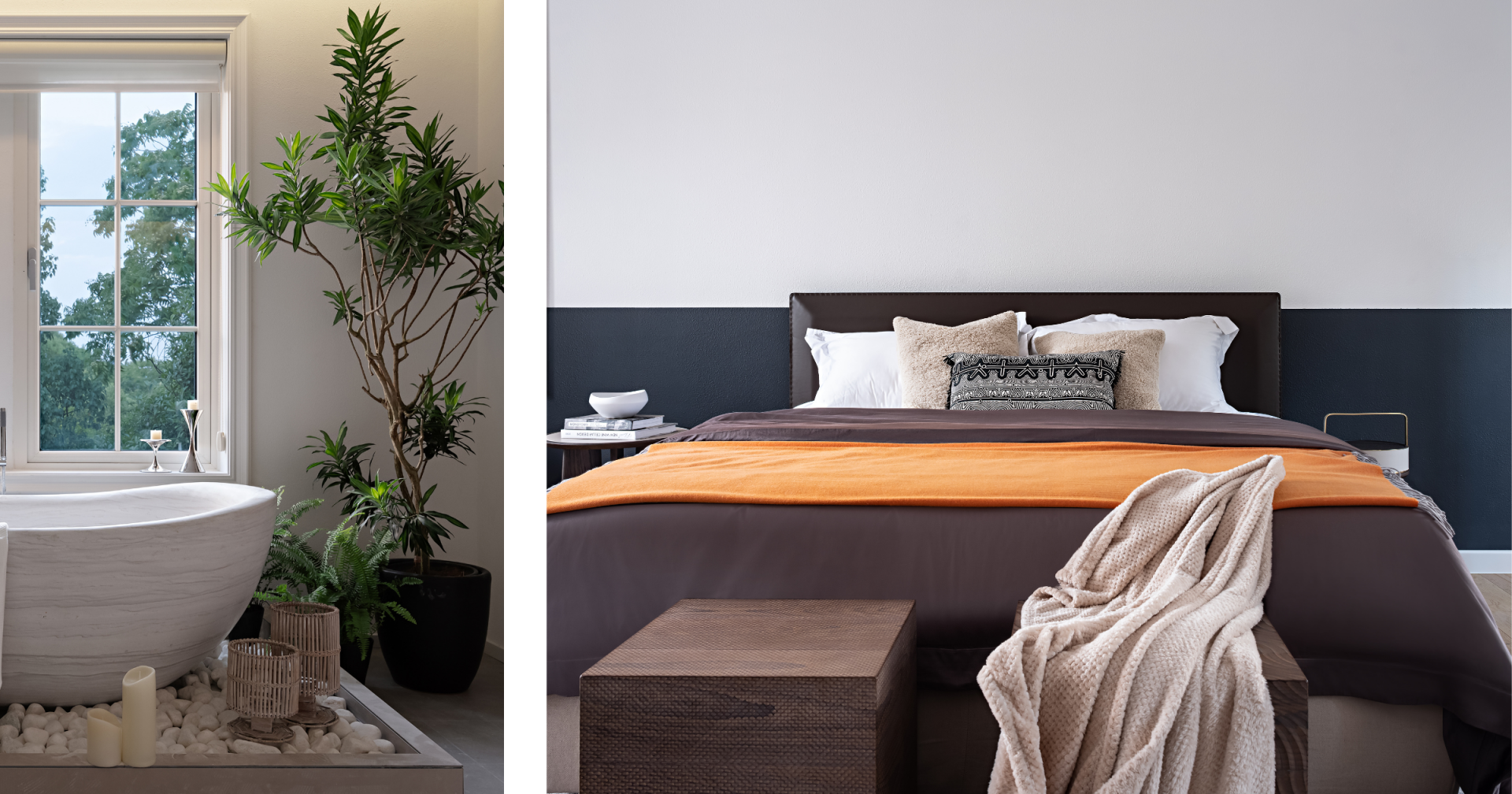 The master bedroom has fine-grained white latex painted walls and wooden flooring, making the room look soft, bright and cosy. A romantic bathtub sits in front of the main bathroom window. Set against the backdrop of natural stones and green plants, it looks almost like an open bath.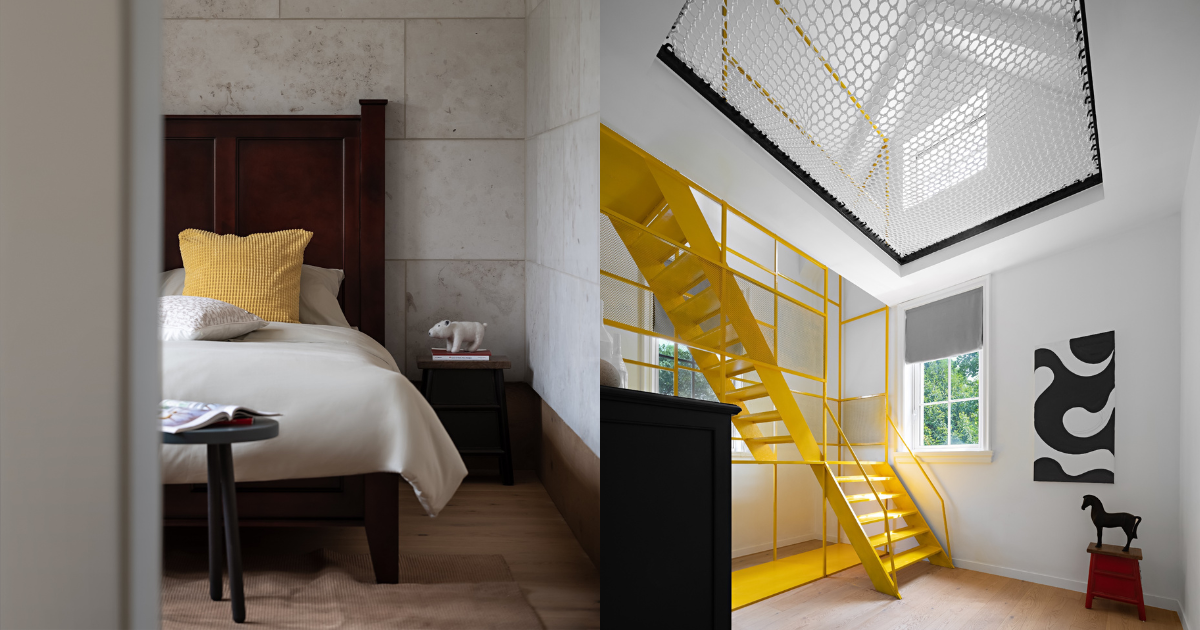 The children's room retains the original stone facade of the building, paired against a dark brown wooden bed. The designers created a fun, yellow staircase that leads to a playground-like net bridge.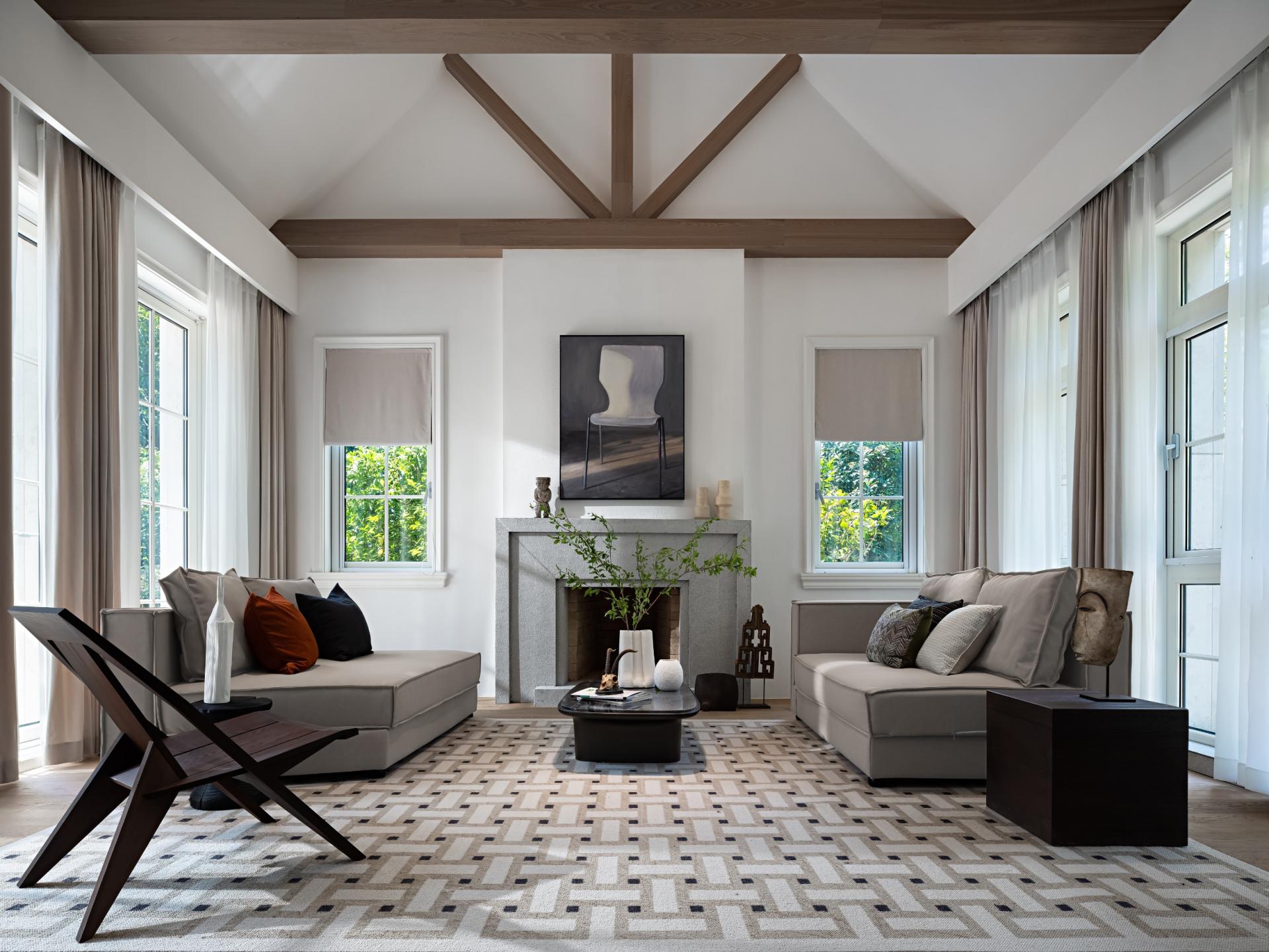 This stunning place also has a family room that looks like a pared down French country home's living room – think wooden beams, warm colours, art work and plenty of natural light – a tea room, as well as a spa.

Photo: Yanming Photos
Follow us on Facebook, Instagram and YouTube, and subscribe to our newsletter to get the latest news and updates.