Designed and owned by a Spanish architect couple, this Bali villa is both a cosy family home and a sophisticated guest house.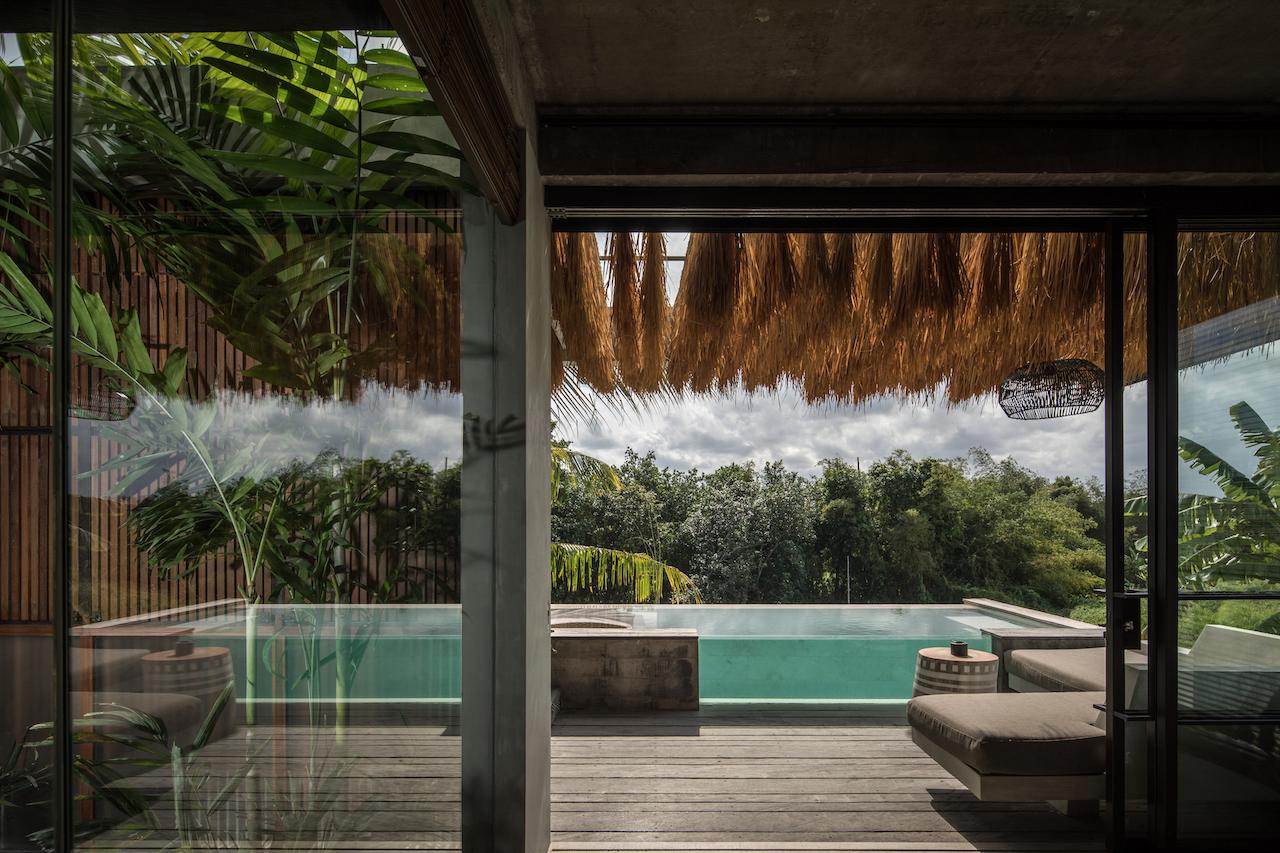 In the coastal village of Canggu in Bali, Indonesia, expatriate Spanish architect couple Beatriz Alejandre and Nacho Atienza of Biombo Architects created Cala Saona – a gorgeous villa home for themselves and their two young children.
Surrounded by lush paddy fields, the 5,382 square-foot villa is set on a 7,535 square-foot sloping plot that faces the west to capture the best views of the sunset.
"Because the house is located on a naturally sloping parcel, we could do away with the perimeter walls that typically surround the front and side of Bali properties. This really magnifies the views," says Alejandre who created an architecture with three levels – a semi-subterranean level for guests, an upper level where the family's bedrooms are located, and a ground level with expansive terraces and a garden, a 1,399 square-foot pool, and a tropical walkway.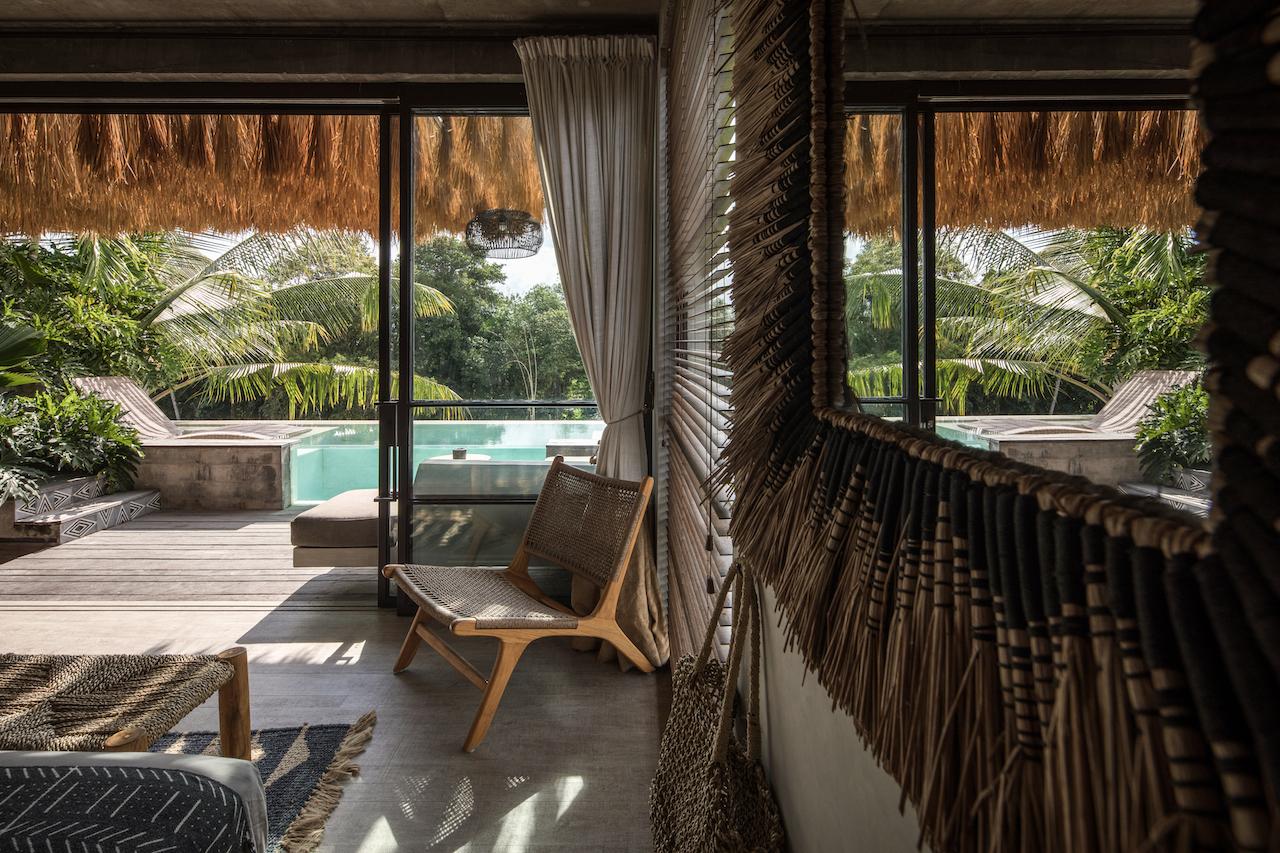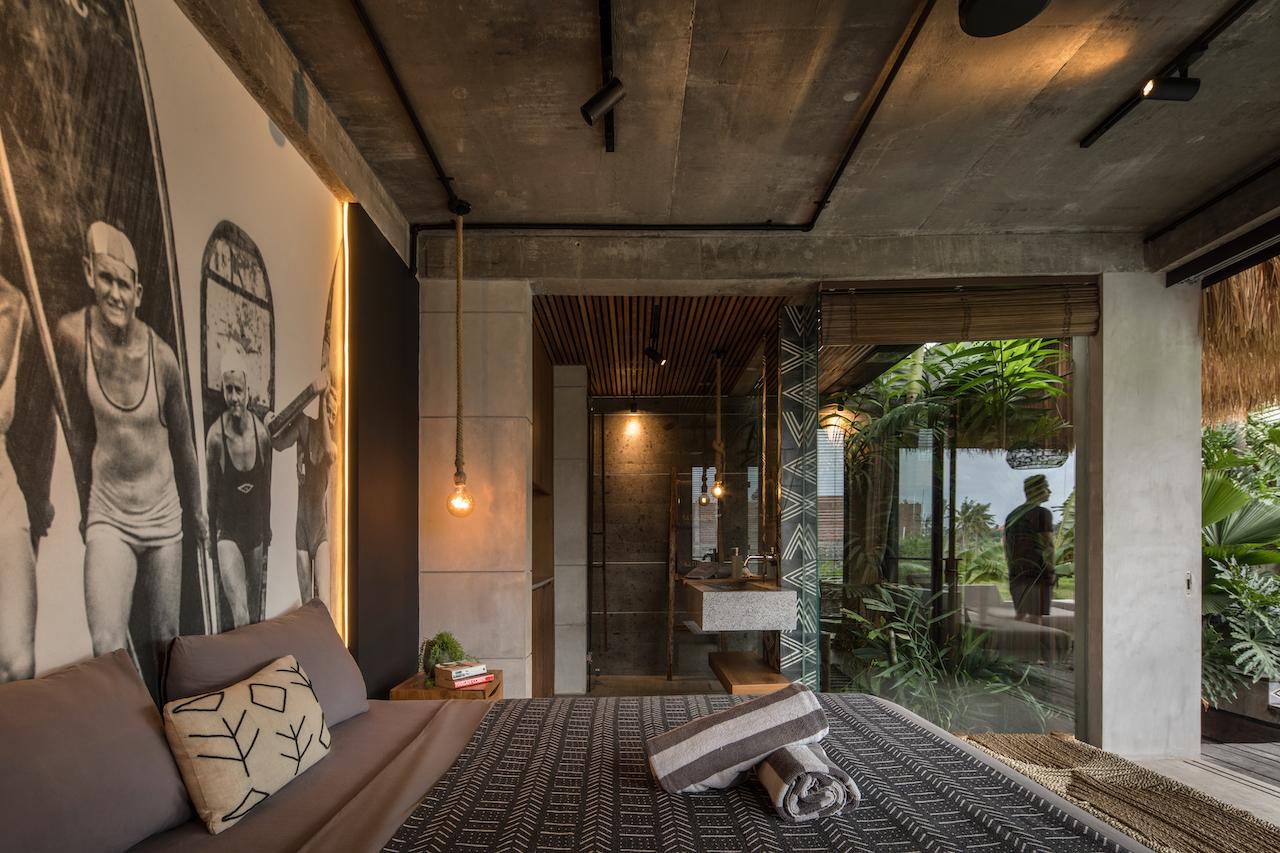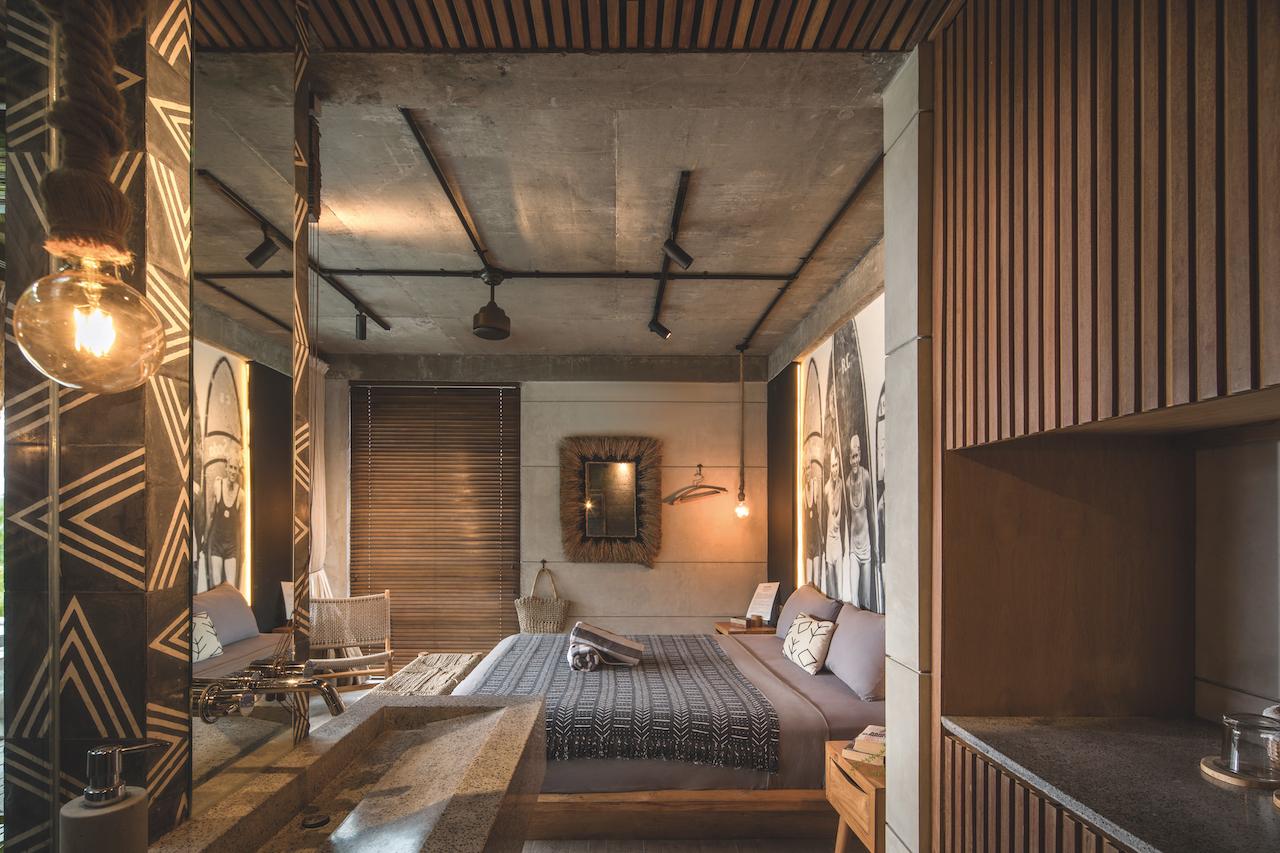 Not only was the villa to be Alejandre and Atienza's family home, it was also designed as a holiday retreat for their extended family in Spain who often come to visit them in Bali.
"We both come from big families, and big families tend to travel in large groups, so when they come to visit, it is never just a few of them coming," Atienza says.
"Because of this, we designed a main house called Cala Saona, with five en suite bedrooms for us and our two young kids. Taking advantage of the natural slope, we created a semi-subterranean level of guest rooms, which we call the Batukaru guest pavilion, under the pool terrace. This is for our extended family members to stay when they visit."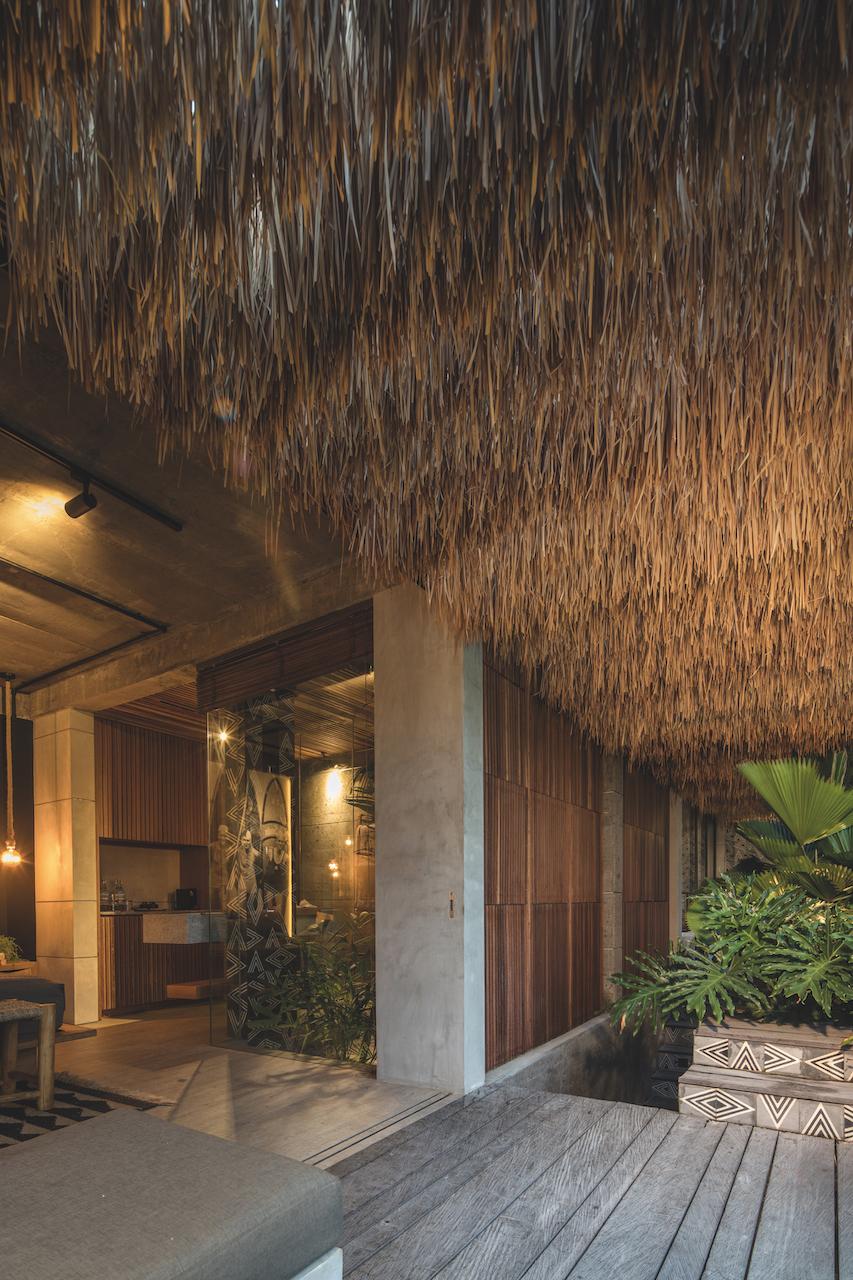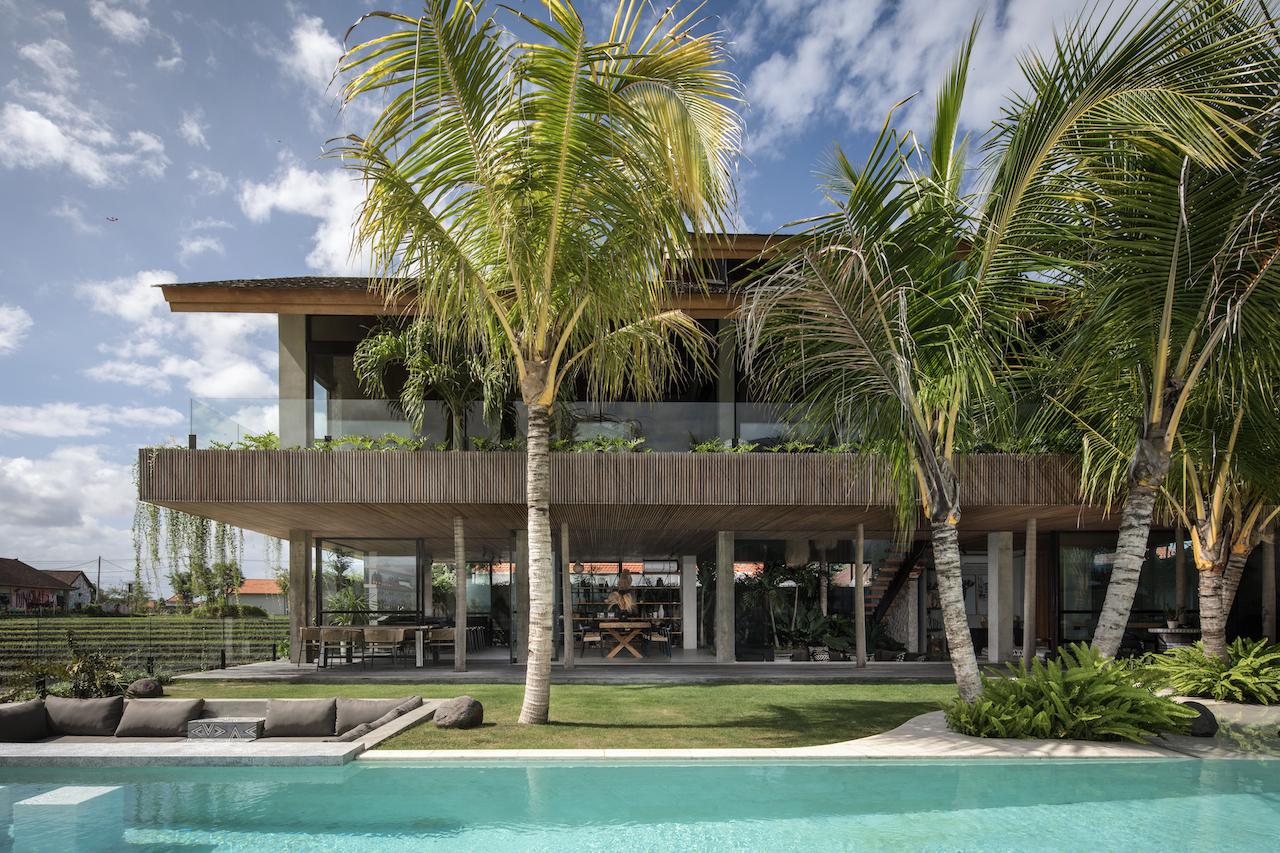 Within the guest pavilion are three en suite bedrooms that each have their own private glass pool and terrace, with outdoor seating. "This is the perfect boutique 'hotel' set-up, as each suite has its own private pool overlooking the rice fields and beautiful tropical nature," Alejandre says.

Also housed within the semi-subterranean level is a cinema room, staff quarters, laundry, and service areas. Both the main house and the Batukaru guest pavilion have independent access from the parking area, but are also connected to each other from their interiors.
"This layout allows the property to be used as two separate residences or as one, large, eight-bedroom villa. And if we wanted to, we could rent out the residence and the guest pavilion either as a single-dwelling residence or as two individual rental properties," says Atienza, who is aware that luxury holiday rentals are always in demand in Bali.
An important aspect of Cala Saona's design was the incorporation of outdoor living spaces, which enables the villa to make the most of Bali's warm and tropical weather. At the heart of the villa is a stunning beach pool that's constructed without steps and surrounded by coconut trees.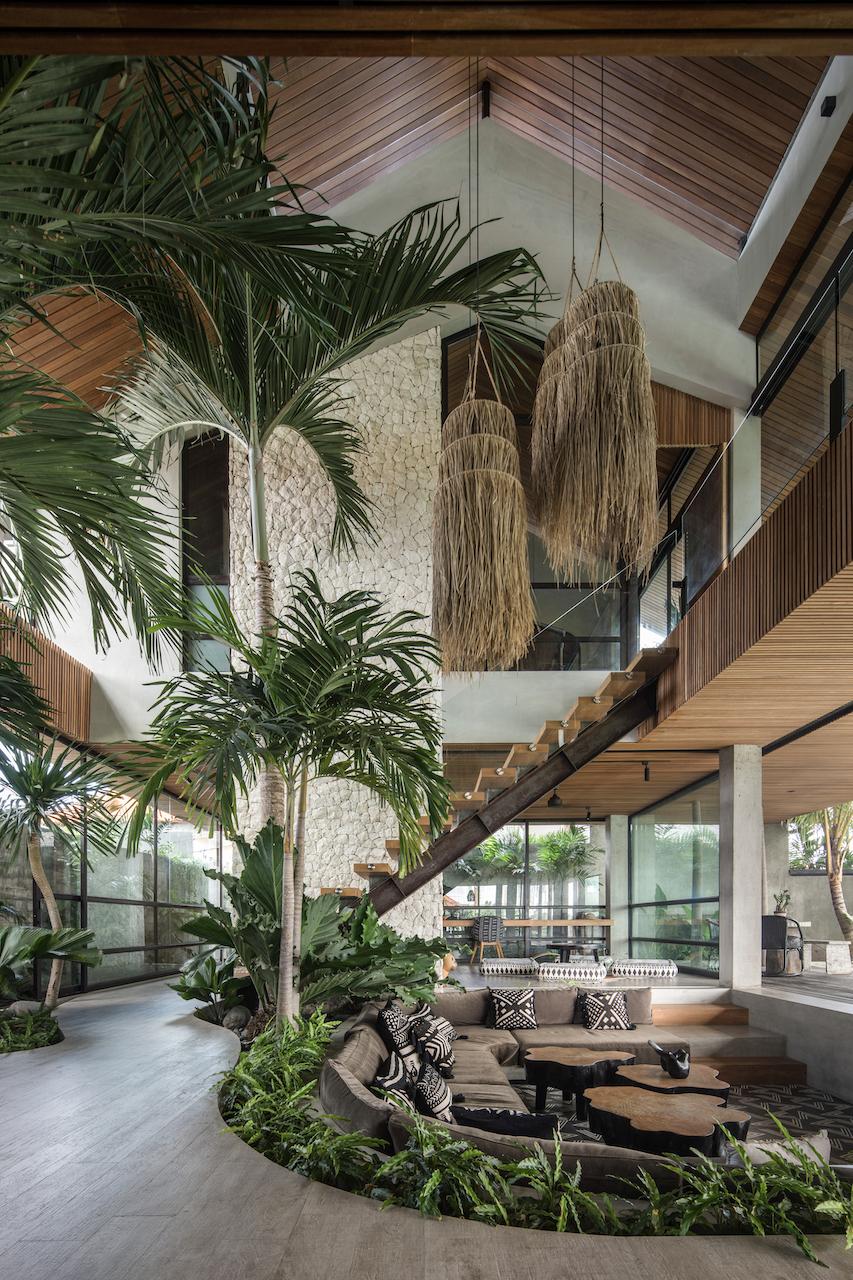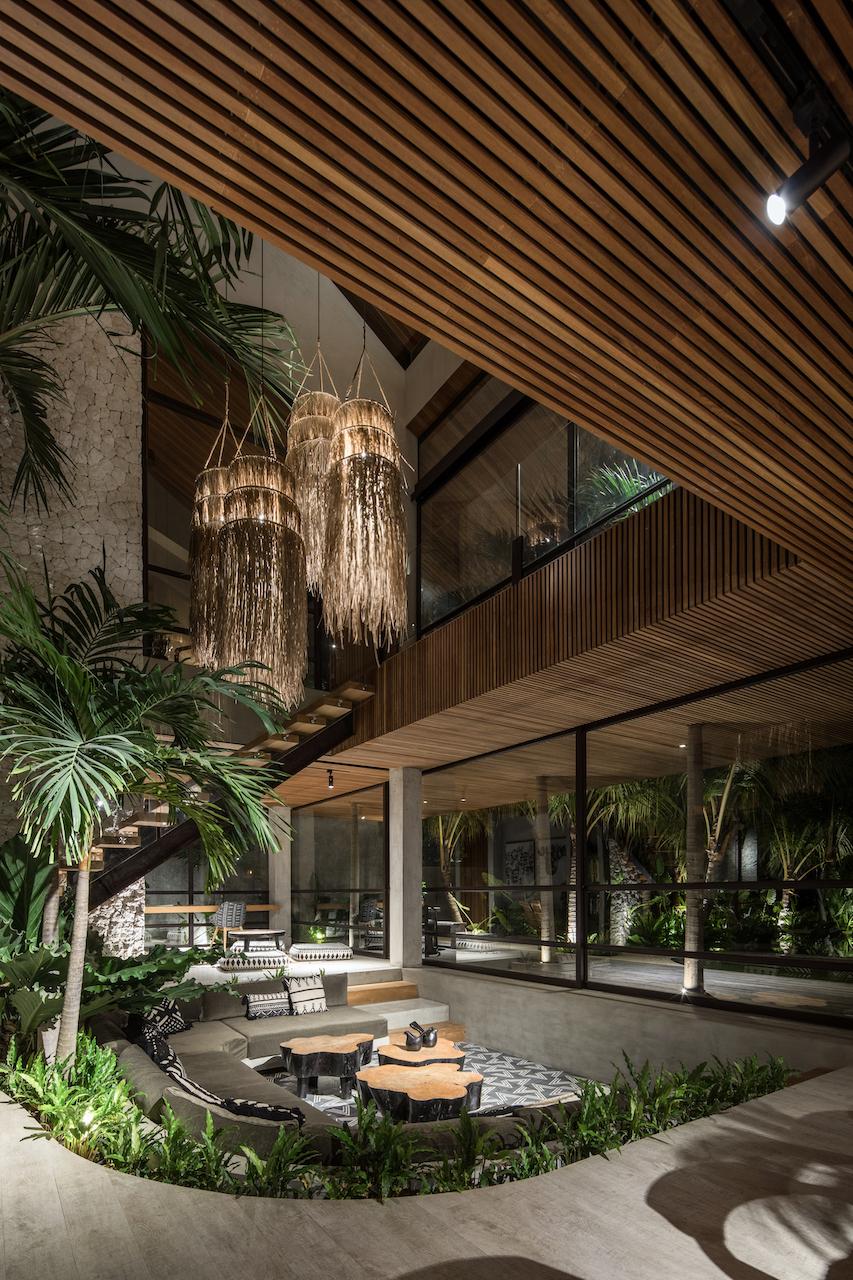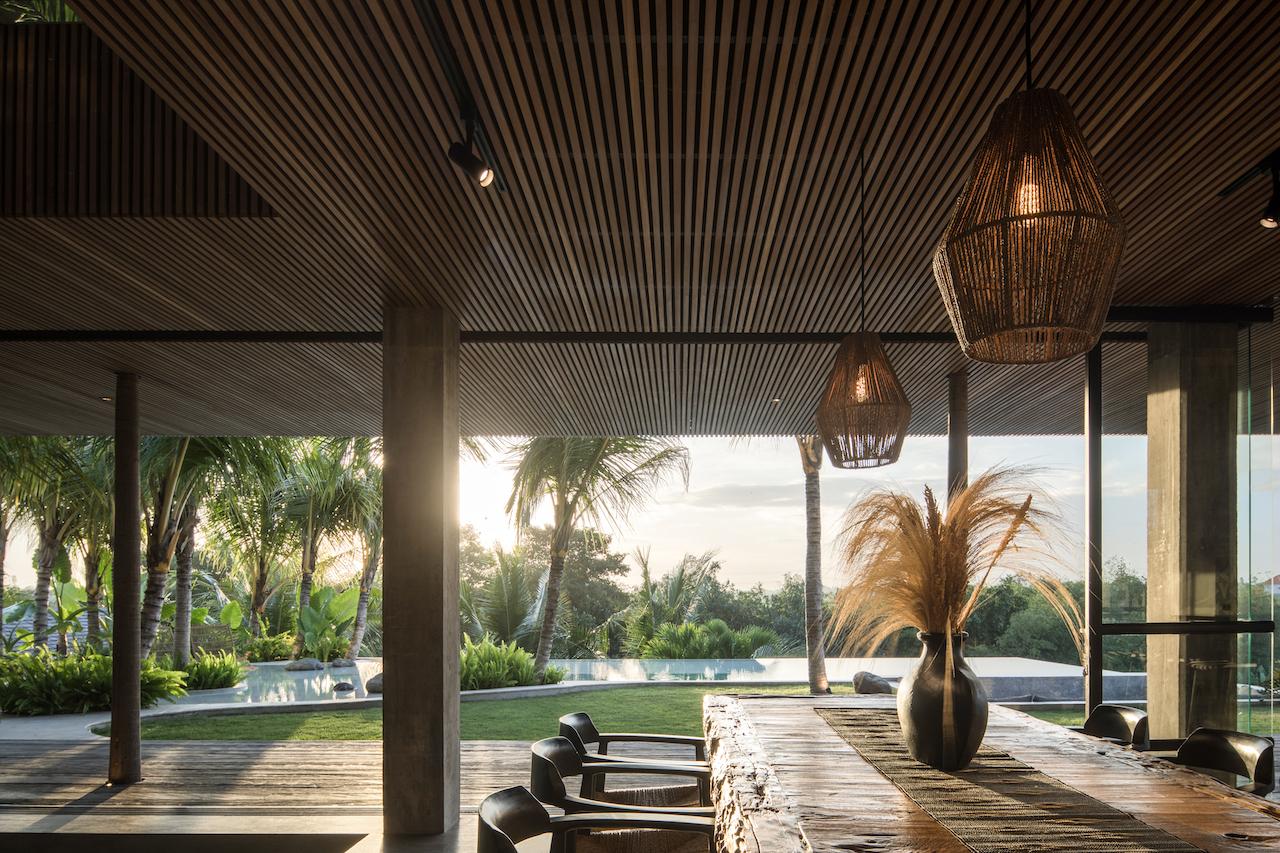 "The villa has a total number of 20 coconut trees, evoking the mood of an island paradise, with the cream-coloured marble of the pool's surface mimicking the look of natural sand. The main pool is where the entire family can enjoy sunny days outdoors together," Alejandre says.
On the ground floor is a 33-foot high landscaped indoor living area with a sunken lounge that can be fully opened to draw in cross breezes; and a kitchen with a marble bar counter and teak cabinetry than can be closed for meal preparations and opened to fully connect with the indoor and outdoor dining areas when the couple entertain family and friends.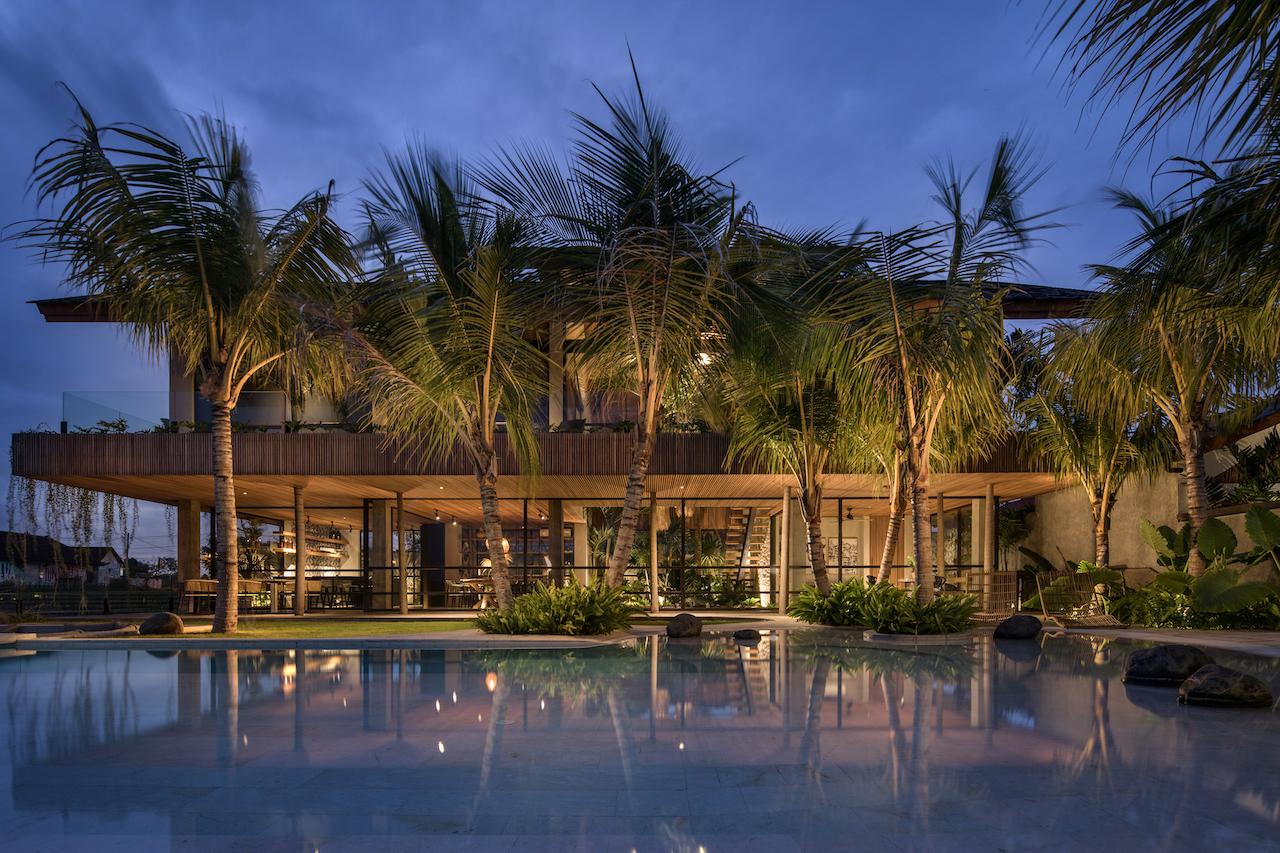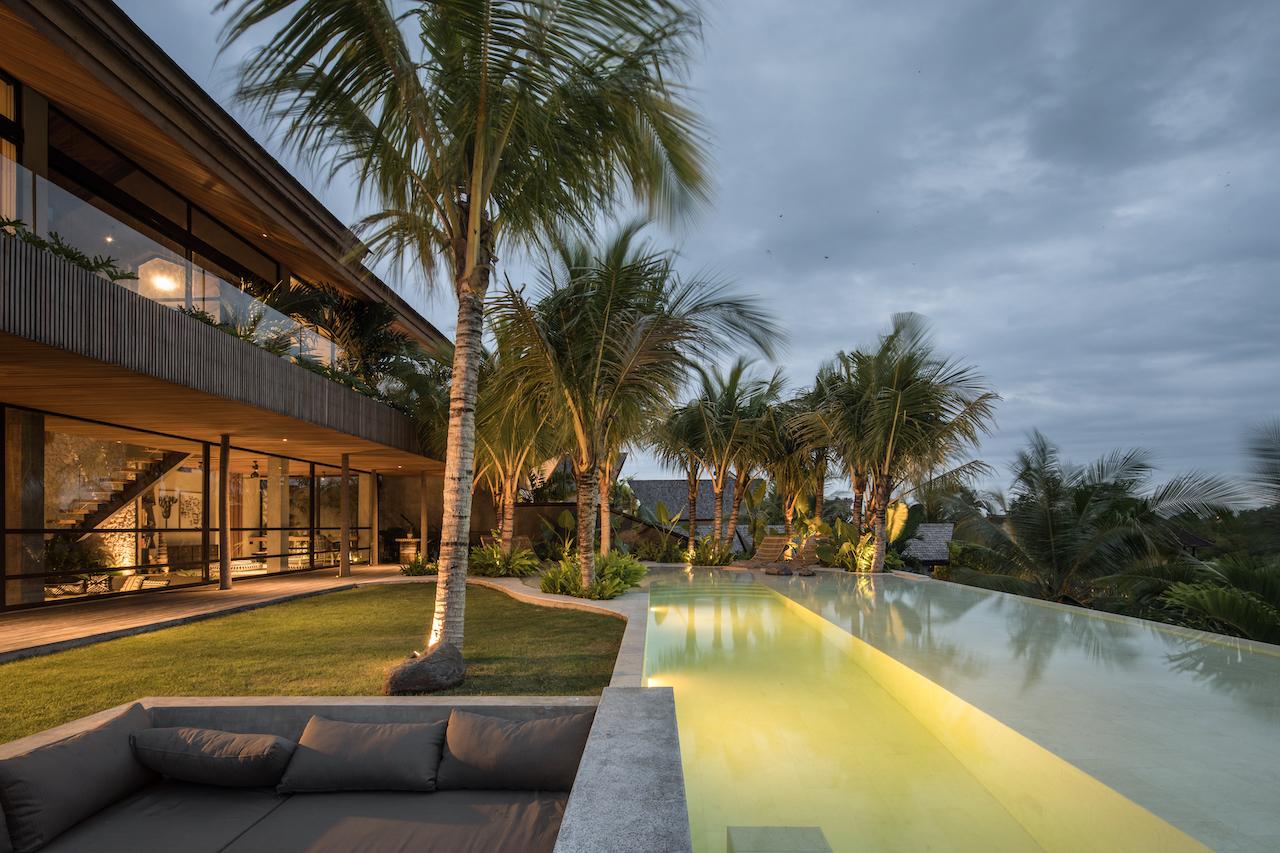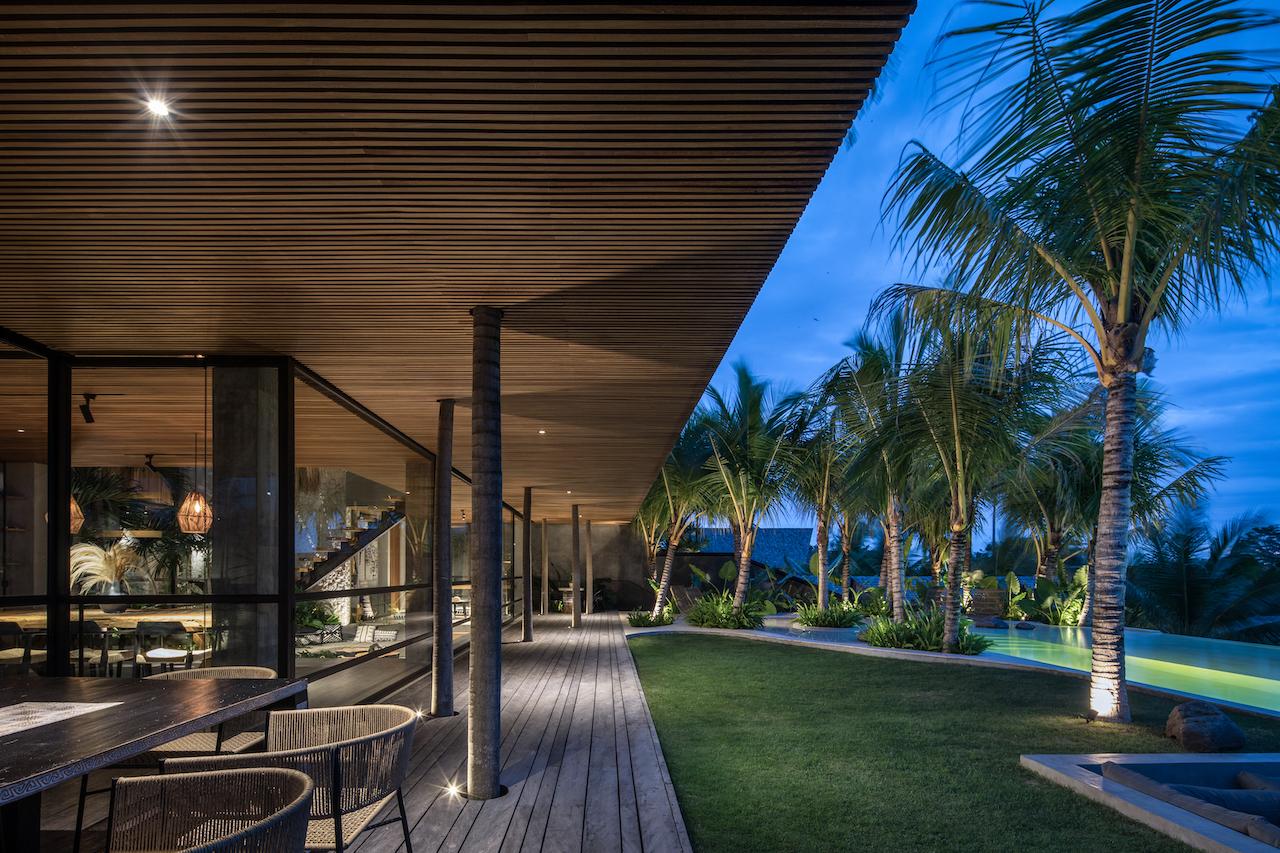 Both these areas overlook the pool and look out to green fields and the sky outdoors, so the interiors have a strong holiday-resort feel. From the ground level, an iron floating staircase with teak steps leads up to the first level where the en suite master bedroom and the children's bedrooms are located. In the master bathroom is a bathtub surrounded by glass windows that can be opened to give its users the feeling of floating above the rice paddies.
Always eager to support the local economy, the couple chose mostly locally sourced materials such as Bali limestone, grey and black lava stones, ironwood shingles, locally sourced marble, and locally made hydraulic cement tiles for their home.
"Nearly every item in the villa was custom-designed by Biombo Architects and produced by local craftsmen. This creates a truly unique interior concept that integrates harmoniously with Bali's island lifestyle," Atienza says.