Helen Lindman's Stanley home is so lovingly groomed that it seems like a prized family heirloom. So it comes as a surprise when Helen ruminates on the future of her lovely apartment block. She recalls the fate of a nearby house that was bulldozed to the ground to make way for a new development. "In Hong Kong, you just never know what will become of a building like ours," remarks Helen. This short-lived architectural lifecycle is all too familiar to Helen, who works in interior design and property development.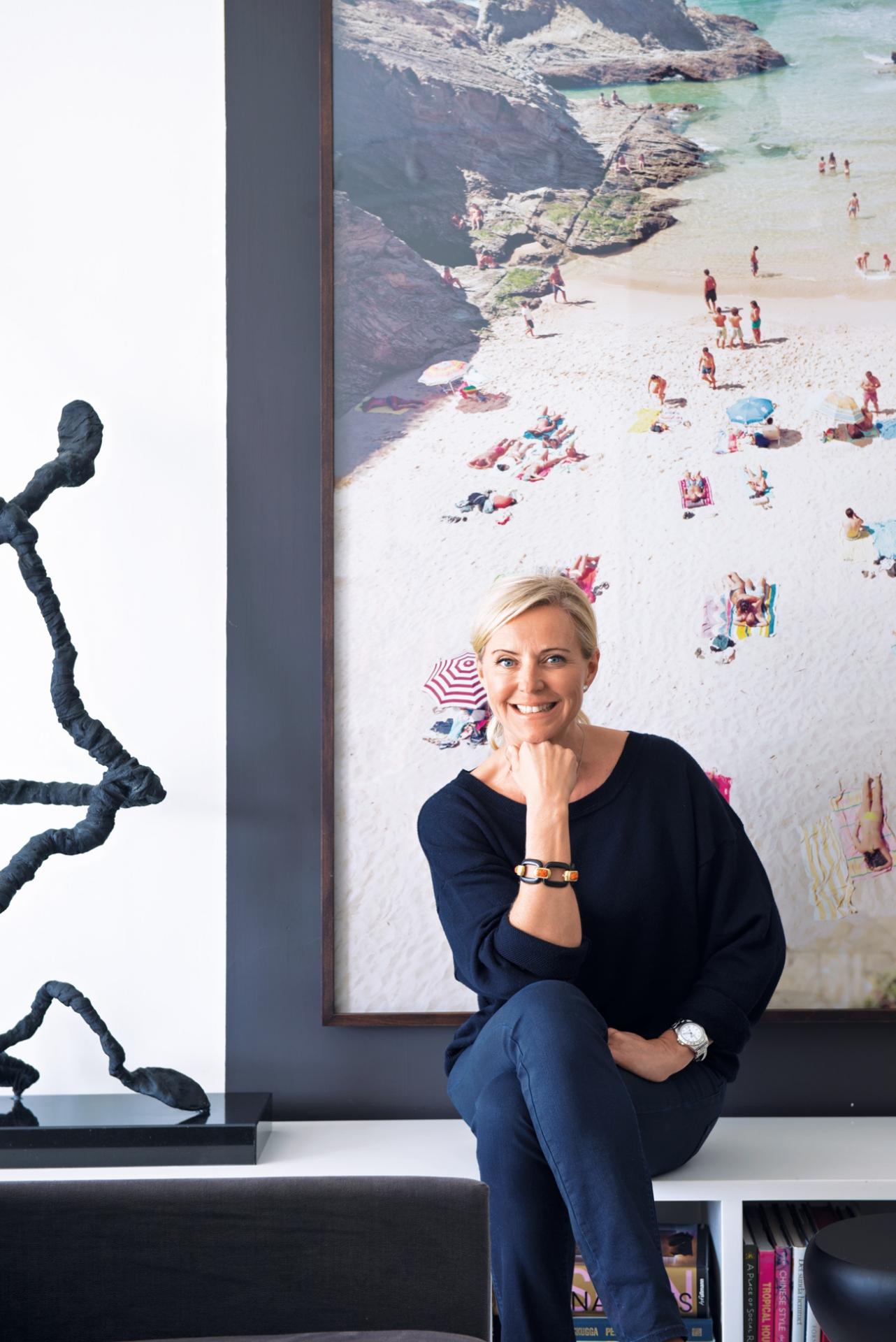 Helen, who hails from Sweden, began doing up tenement blocks in 2005. While others buy up and tear down Hong Kong's old buildings, Helen nurses the ageing structures with Swedish aestheticism, mending their fraying edges and tidying electrical wiring. On 1 June this year, Helen is set to unveil her chic new project at 11 Upper Station Street.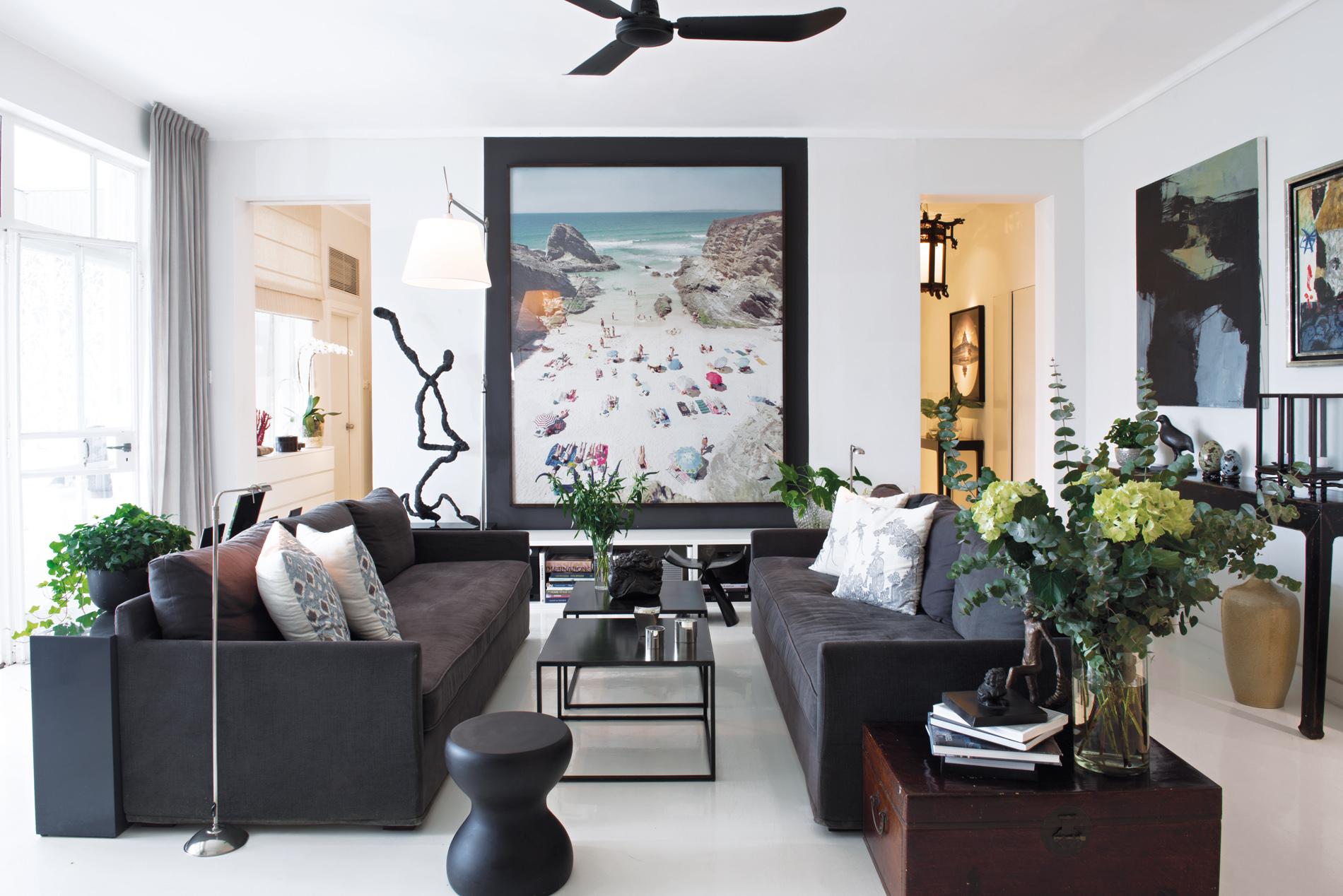 Back on the balcony of Helen's own home, the view of Tai Tam Bay stretches ahead. "I have lived in this building for eight years, and I've only seen two of my eight neighbours move out," Helen says, as she gestures at the yachts sailing past from the adjacent Hong Kong Sea School. "This is why it's hard to part with the place."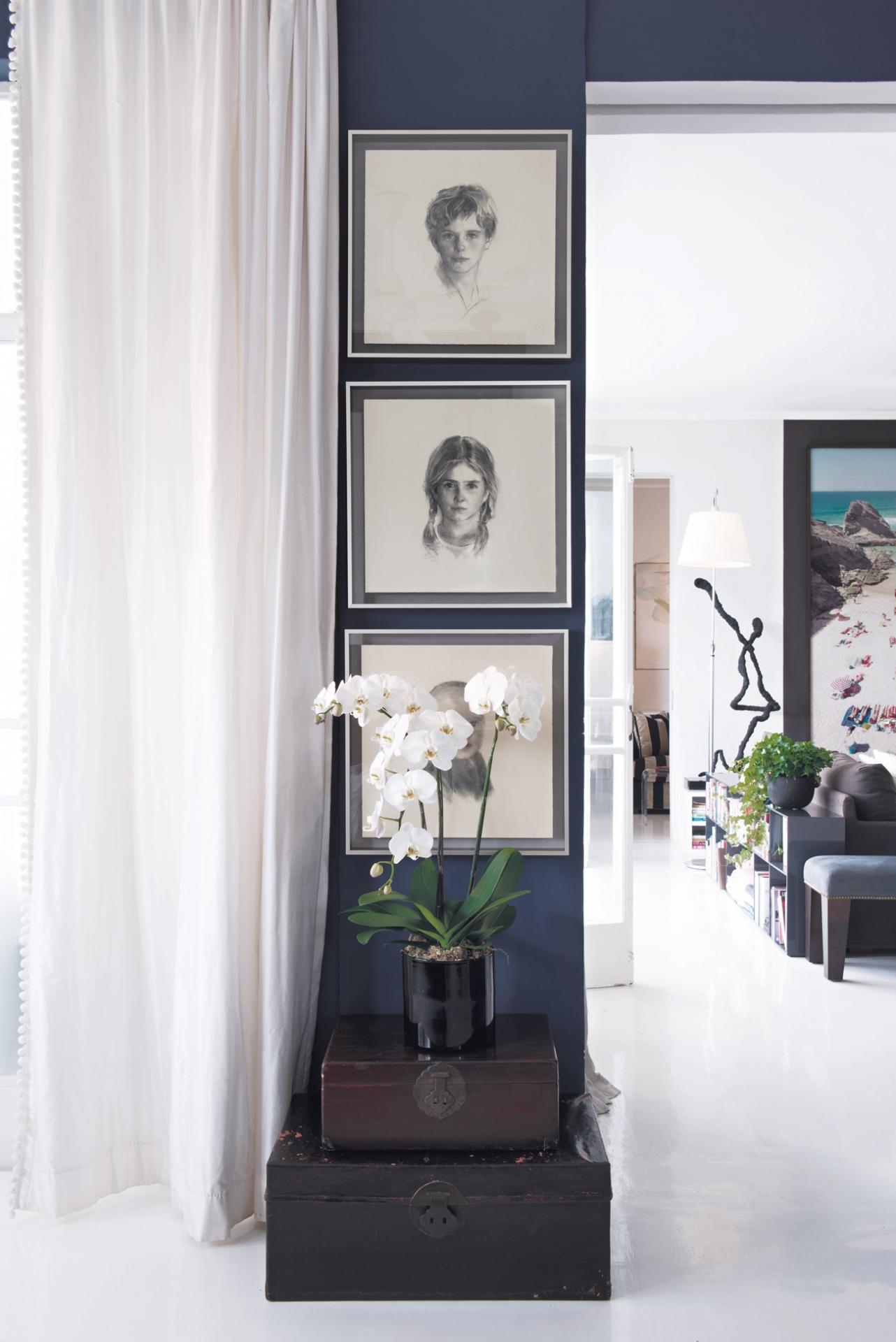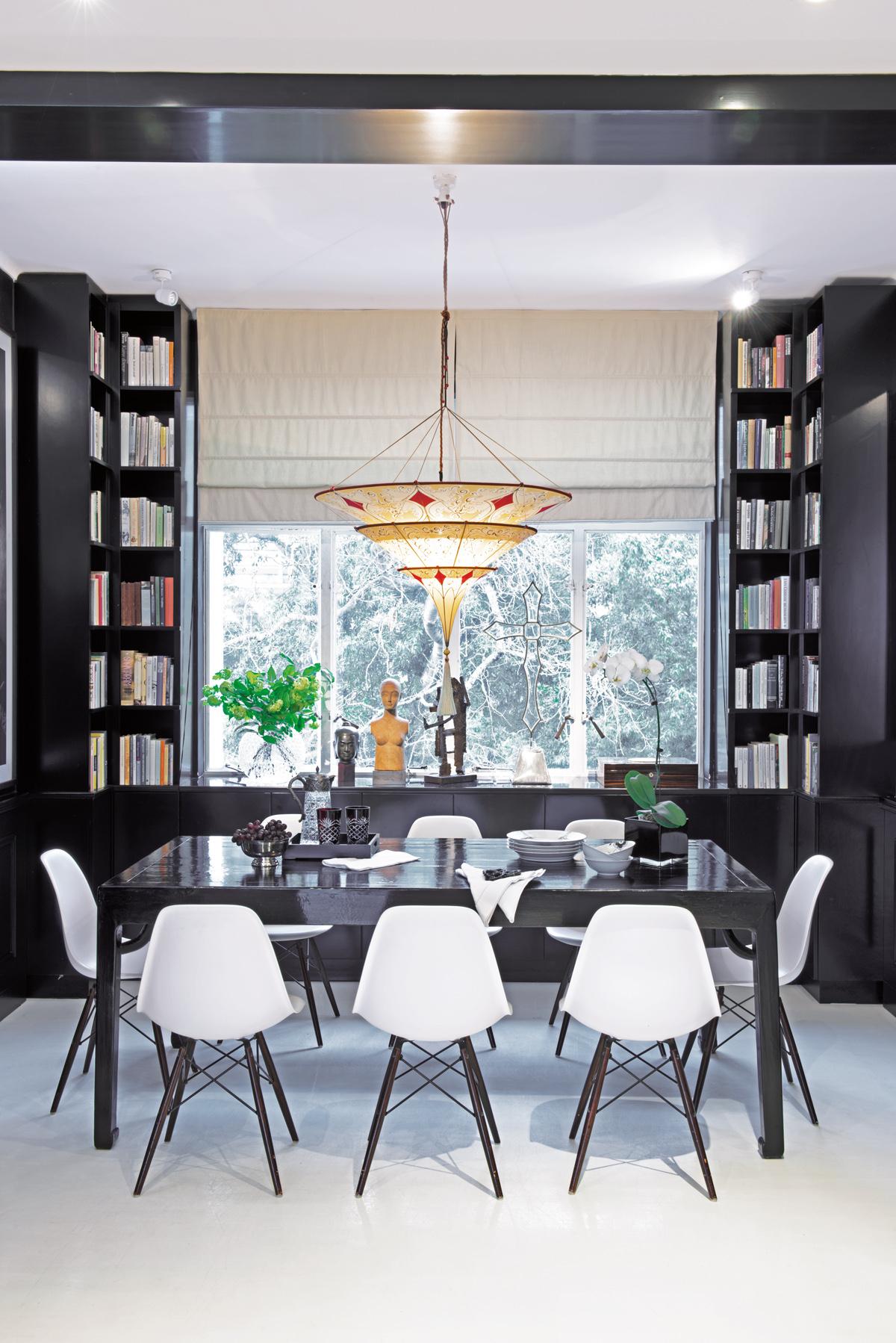 But there is more to this apartment than the outward vista, thanks to Helen and her husband Arne's trained eyes in art and their thoughtful placement of the works they have collected over the years.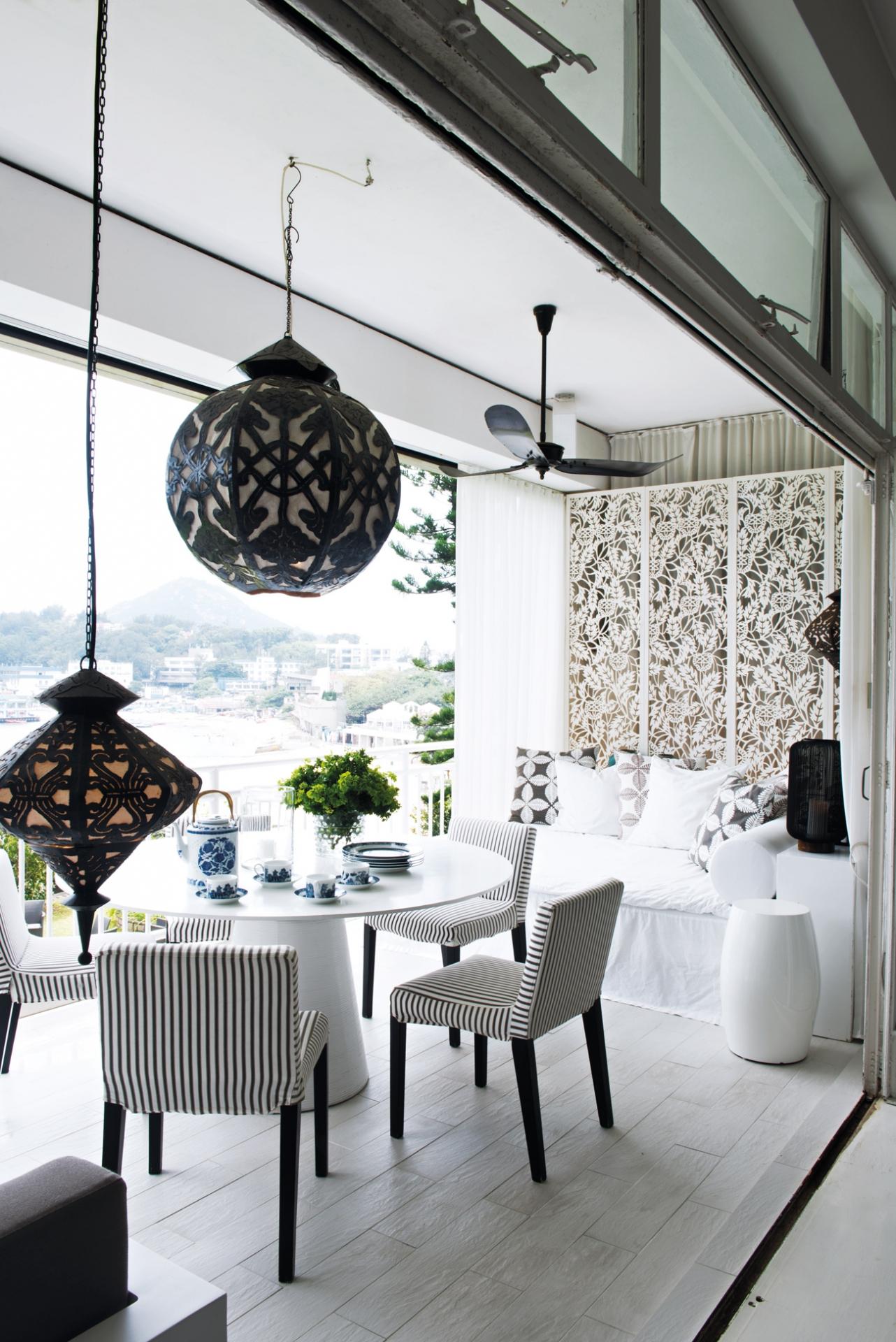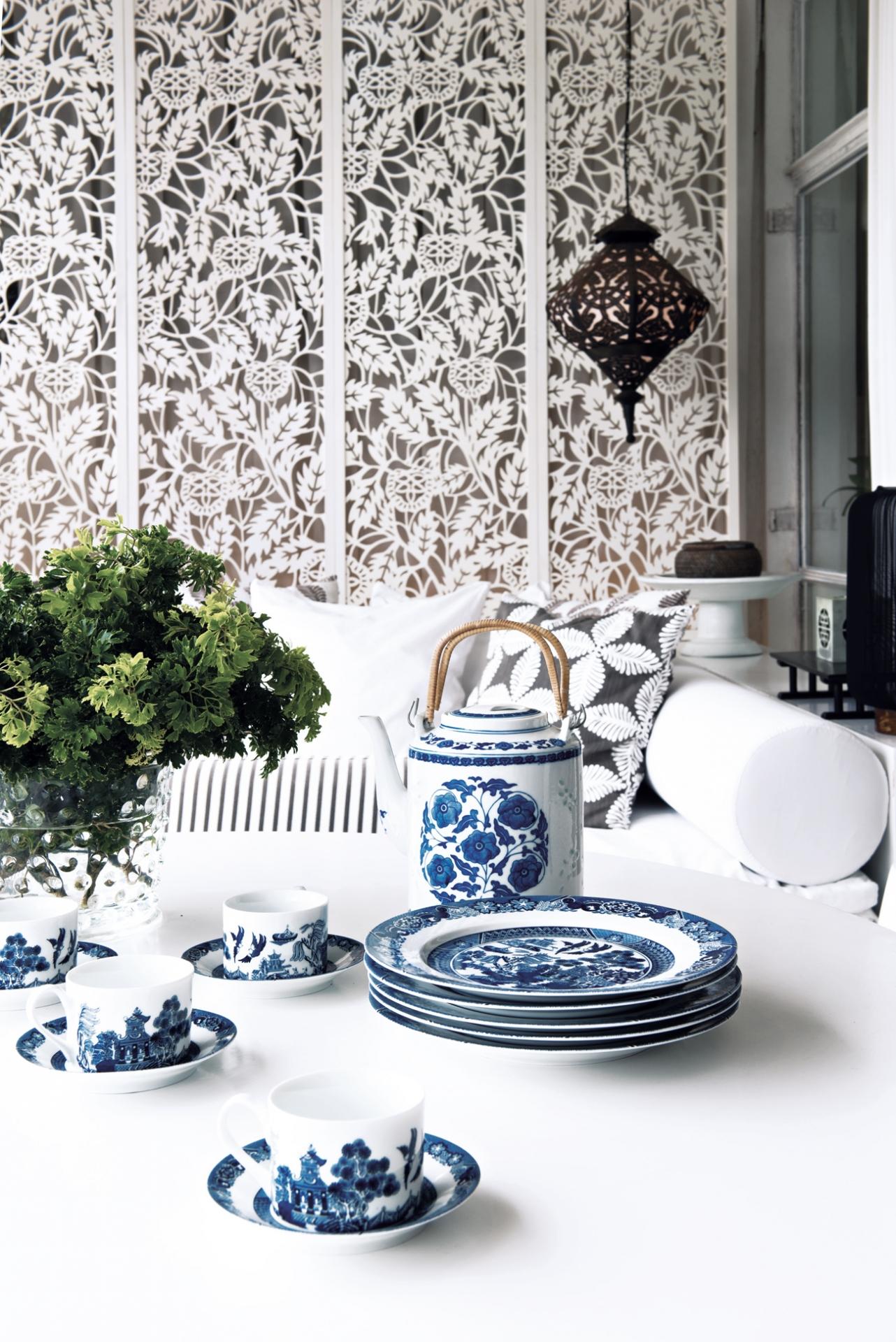 On opposing walls in the dining room, there are large photographs of an old Western-style living room by Matthias Schaller, and a traditional Chinese school assembly by Munchen and Shao Yinong. "The dining room is designed to give a feeling of a room-in-a-room," says Helen of the beadboard-panelled room, where a hand-painted silk lamp hangs above a black dining table. "We bought this lamp in Venice over a decade ago. Arne and I were supposed to stay in this really nice hotel, but we splurged out on this Mariano Fortuny lamp and dragged it all the way home instead."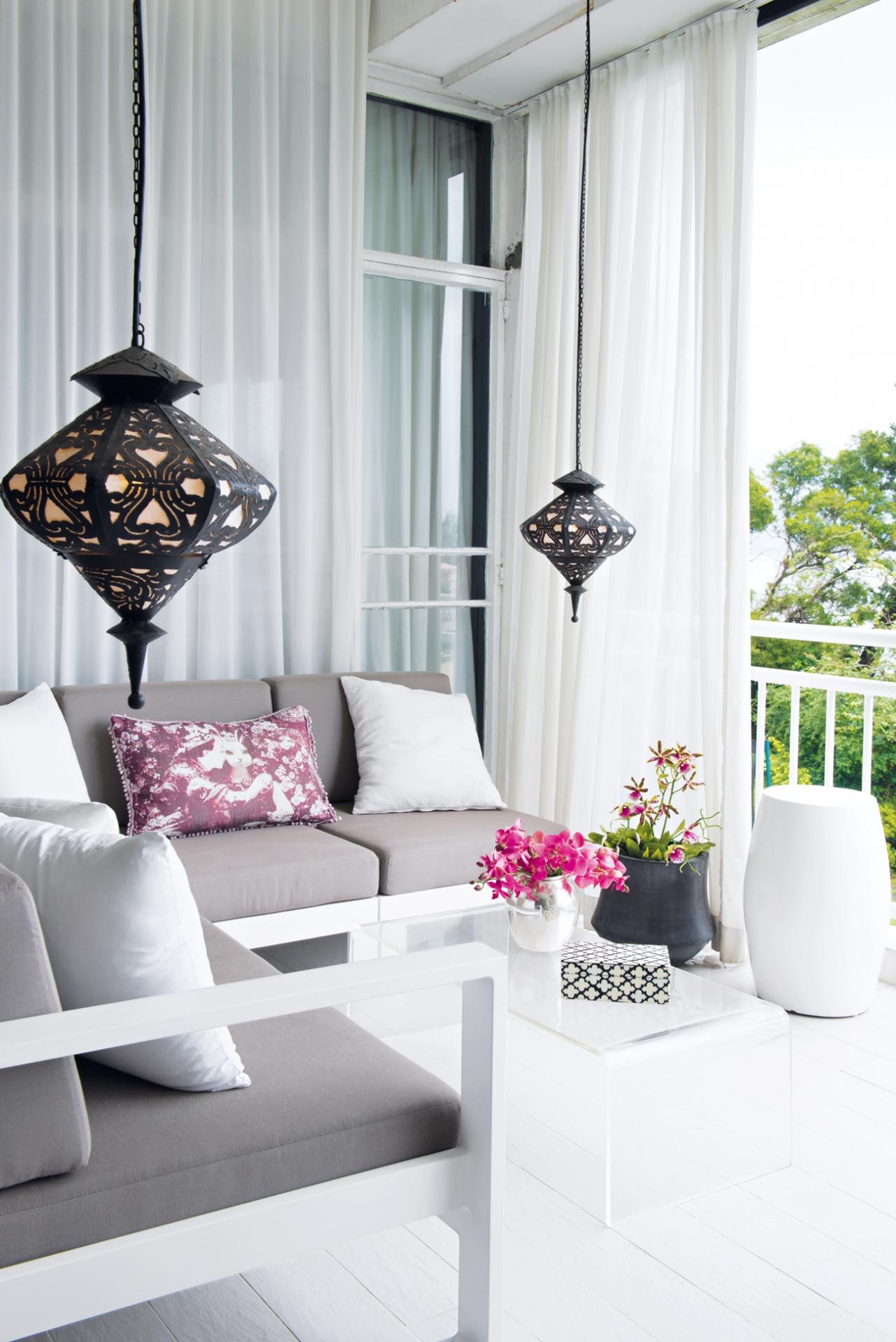 Much of what Helen does is driven by colour. She tirelessly stripped out, re-tiled and re-painted all the floors in white to give the home a base canvas. She then decorated using only four shades: white, navy, brown and black. She is so meticulous in finishing touches that, once, while driving down a busy road in Central, she braked hard as she spotted a blue vase in a shop window. Here, she thought, was the missing piece of her living room's decorative jigsaw puzzle.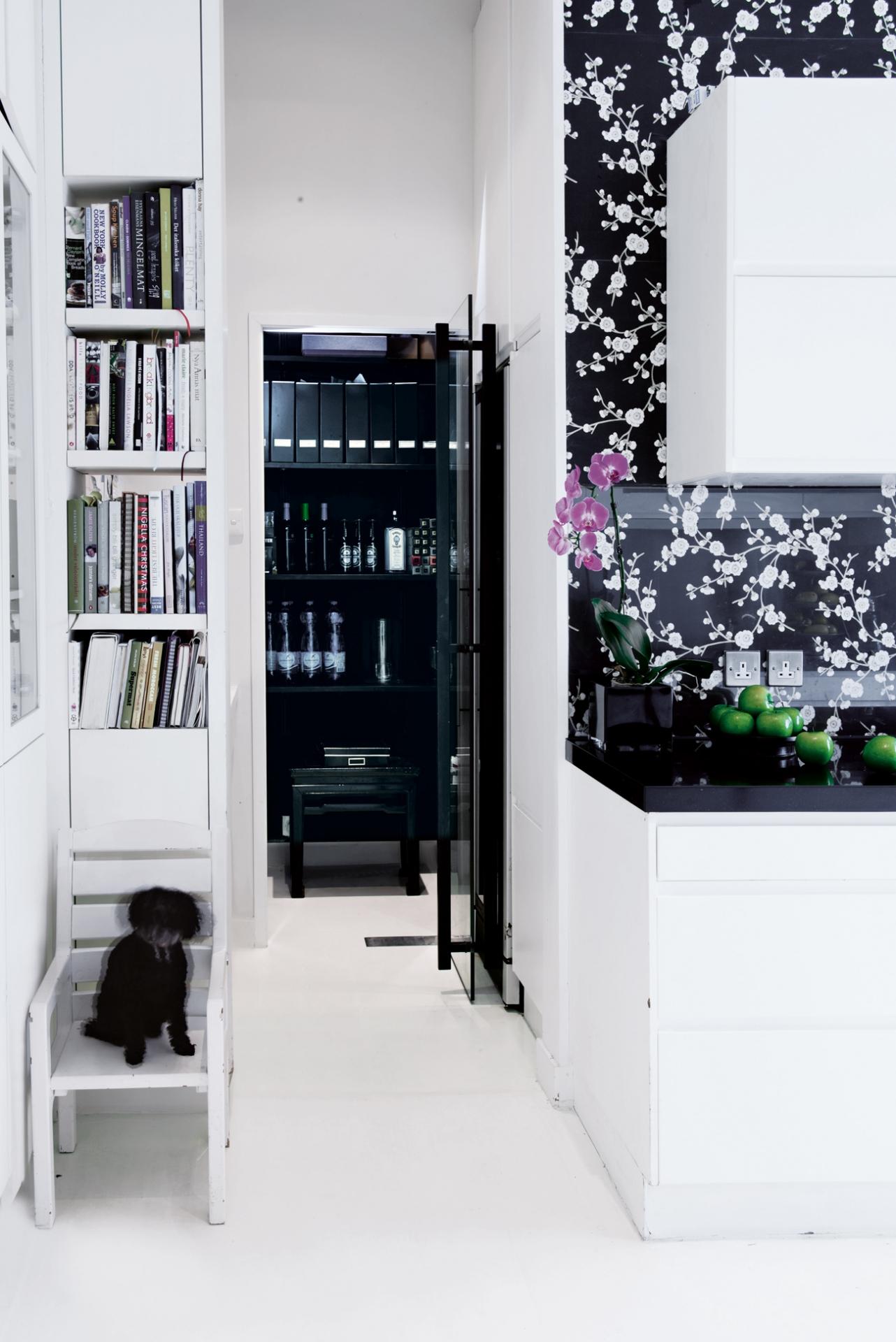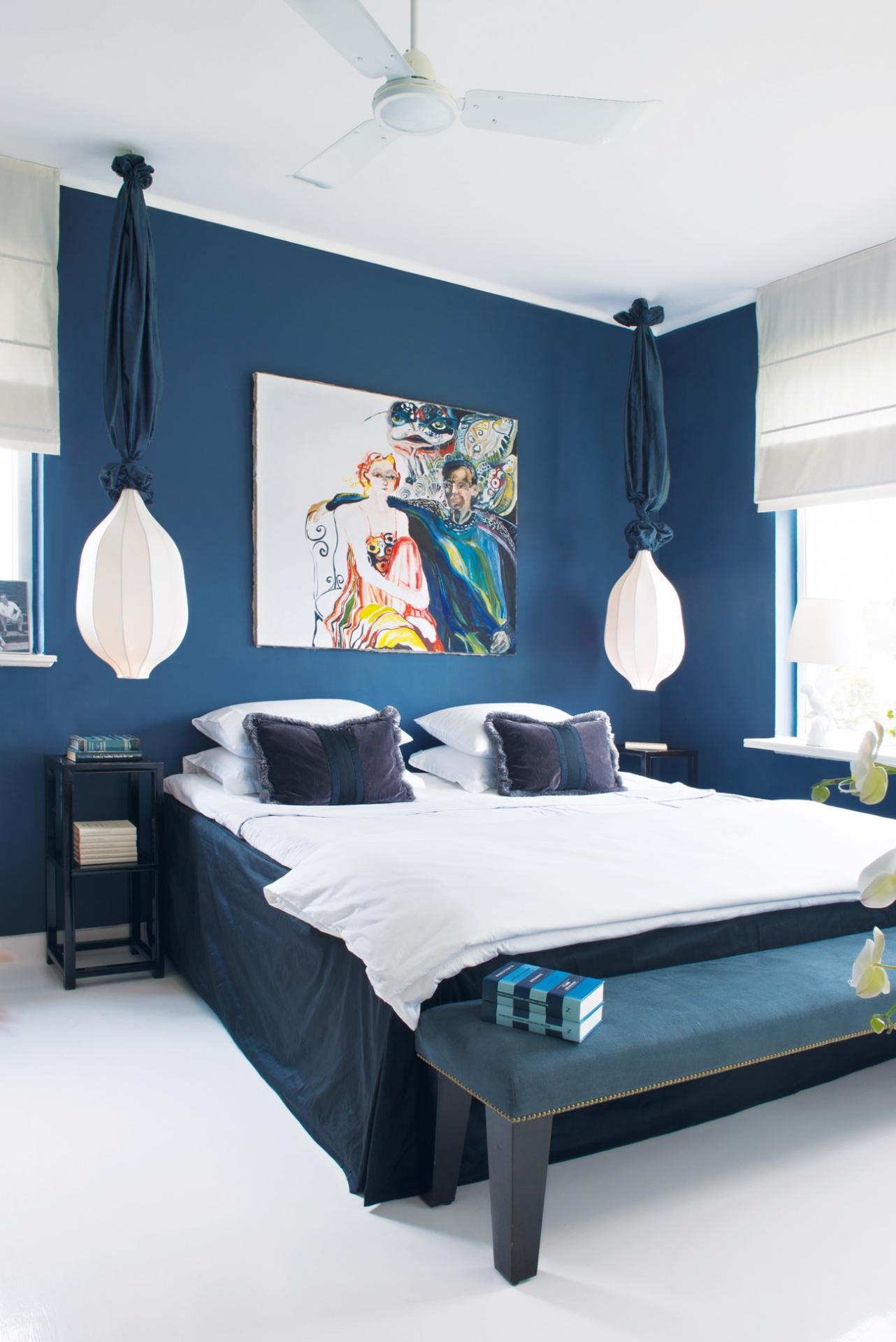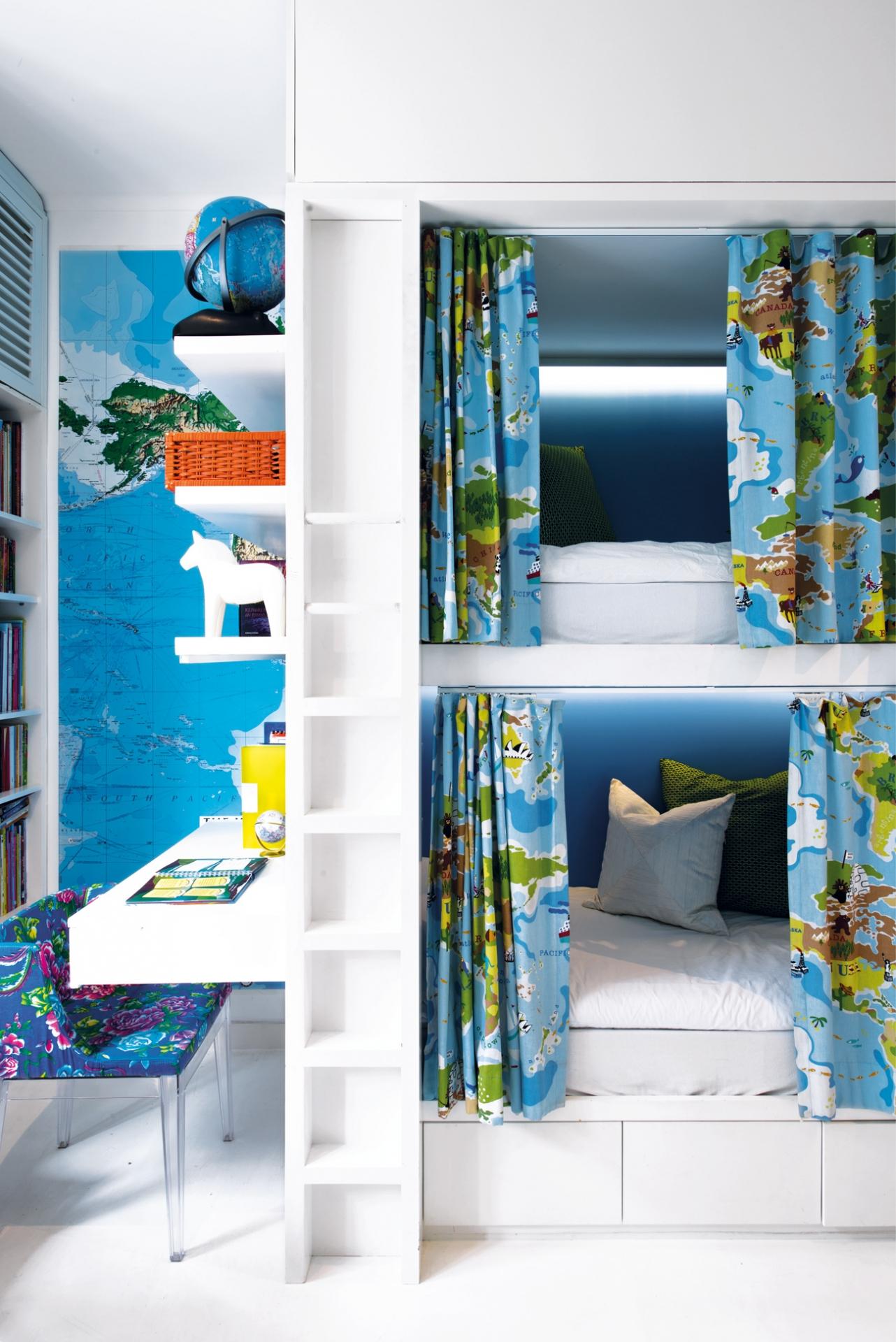 Having assimilated the vase into her home, Helen feels her job is still not done. Artworks are constantly being reshuffled, to help the family rediscover art they have grown accustomed to. She recently moved a Meta Isaeus-Berlin painting from the living room to the master bedroom, where it now hangs across from Nick Bashall's sketches of Helen's three children - Alfred (13), Alice (12) and Alexander, aged only one when he was swept away in the 2004 Boxing Day tsunami.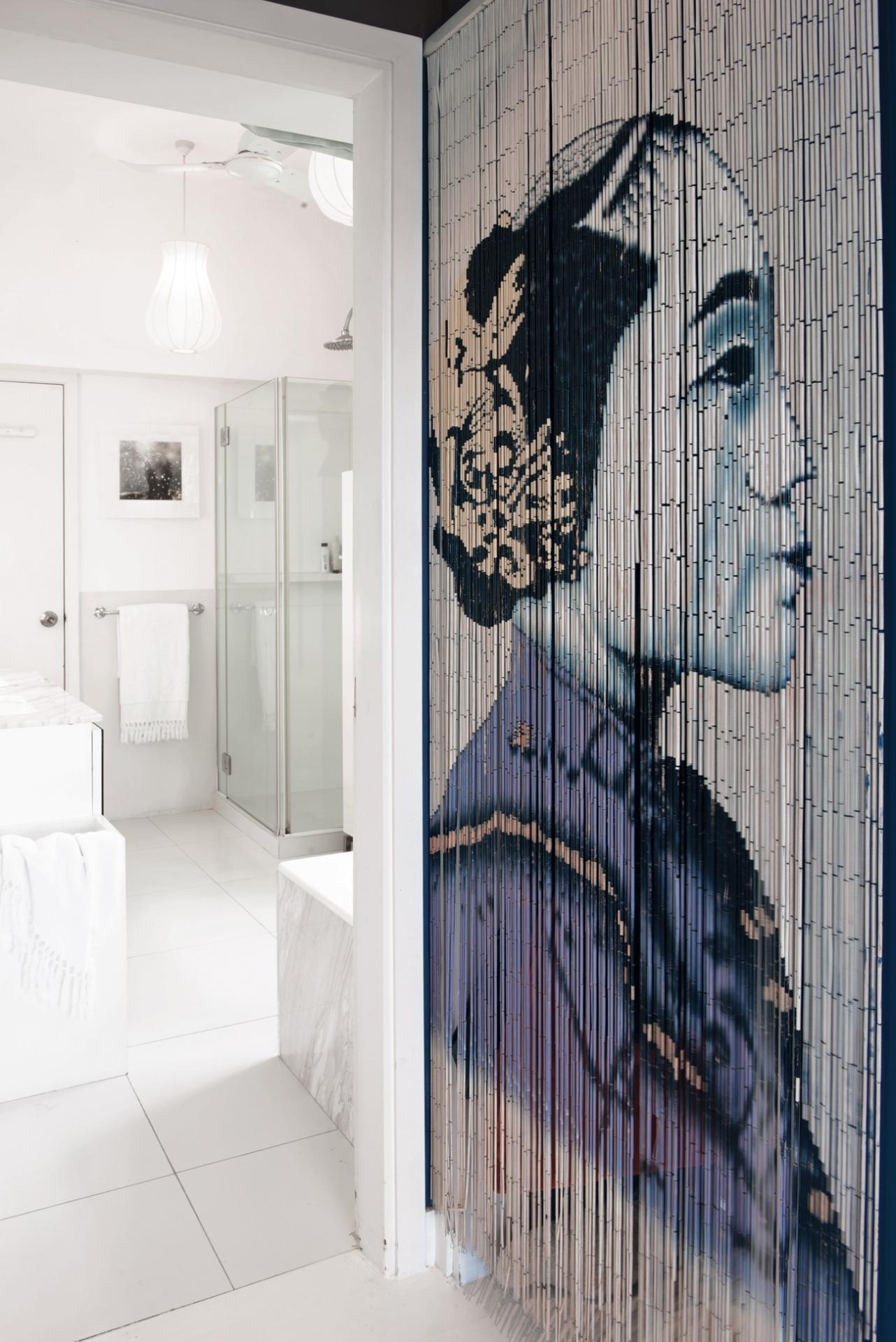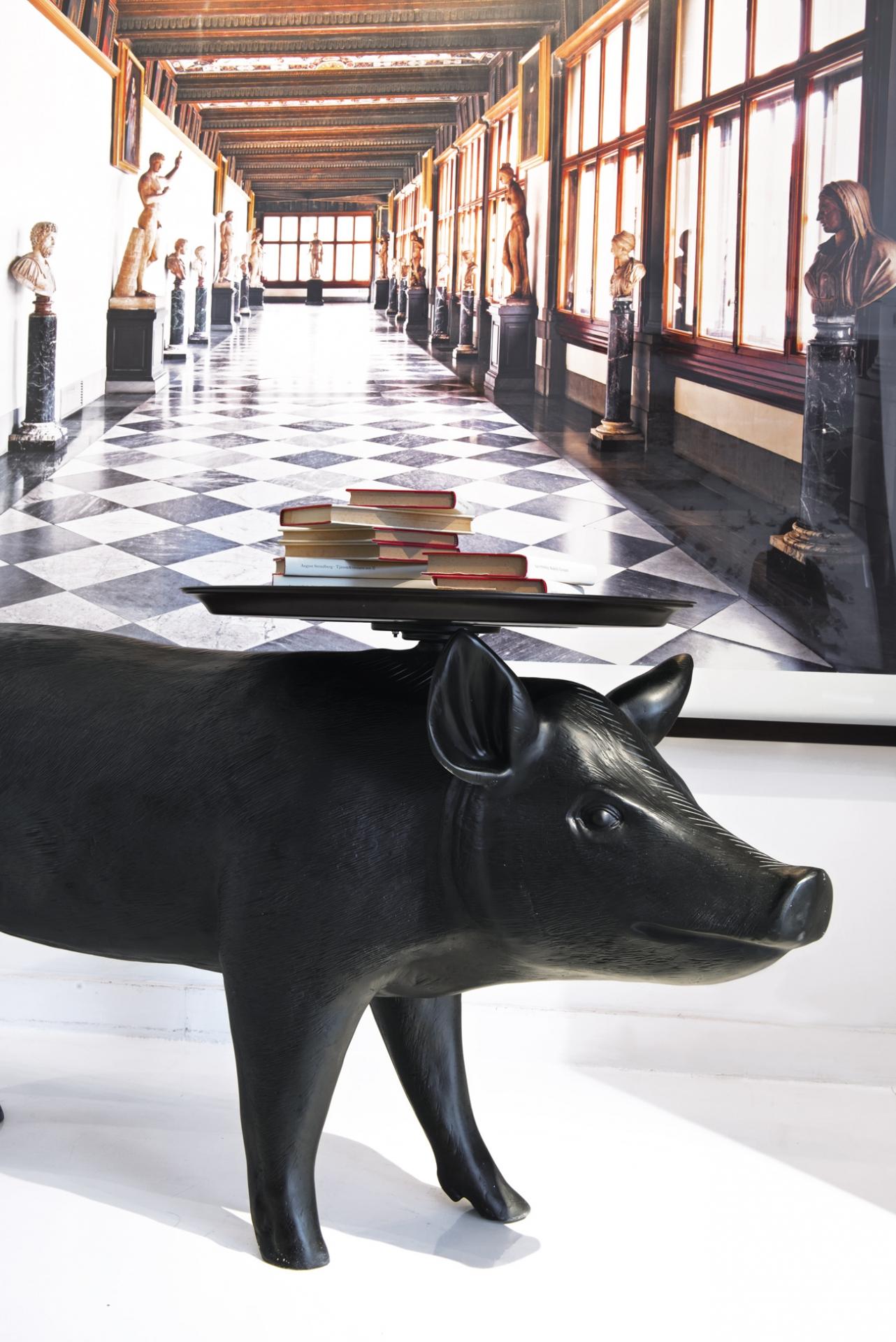 In 2005, Helen settled in Hong Kong after the traumatic experience in Thailand. Thanks to the encouragement of her husband, she found a way out of her grief and her old role as a corporate lawyer into a career in interior design. She finds creativity therapeutic, and it is now both a hobby and a job that she thoroughly enjoys. A few years ago, the family welcomed a baby girl from Thailand named Aline; she is five and sleeps with her older brother and sister in a bedroom that Helen designed to encourage interaction. In Helen and Arne's home, it's evident that family is the most precious possession of all.
Photography: Edgar Tapan
Styling: Bridget Saunders
See also: Savour Paris At Your Feet In The New Belle Etoile Suite