This airy and tranquil Tai Po abode, blessed with unbeatable vistas, offers the best of indoor-outdoor living all year round.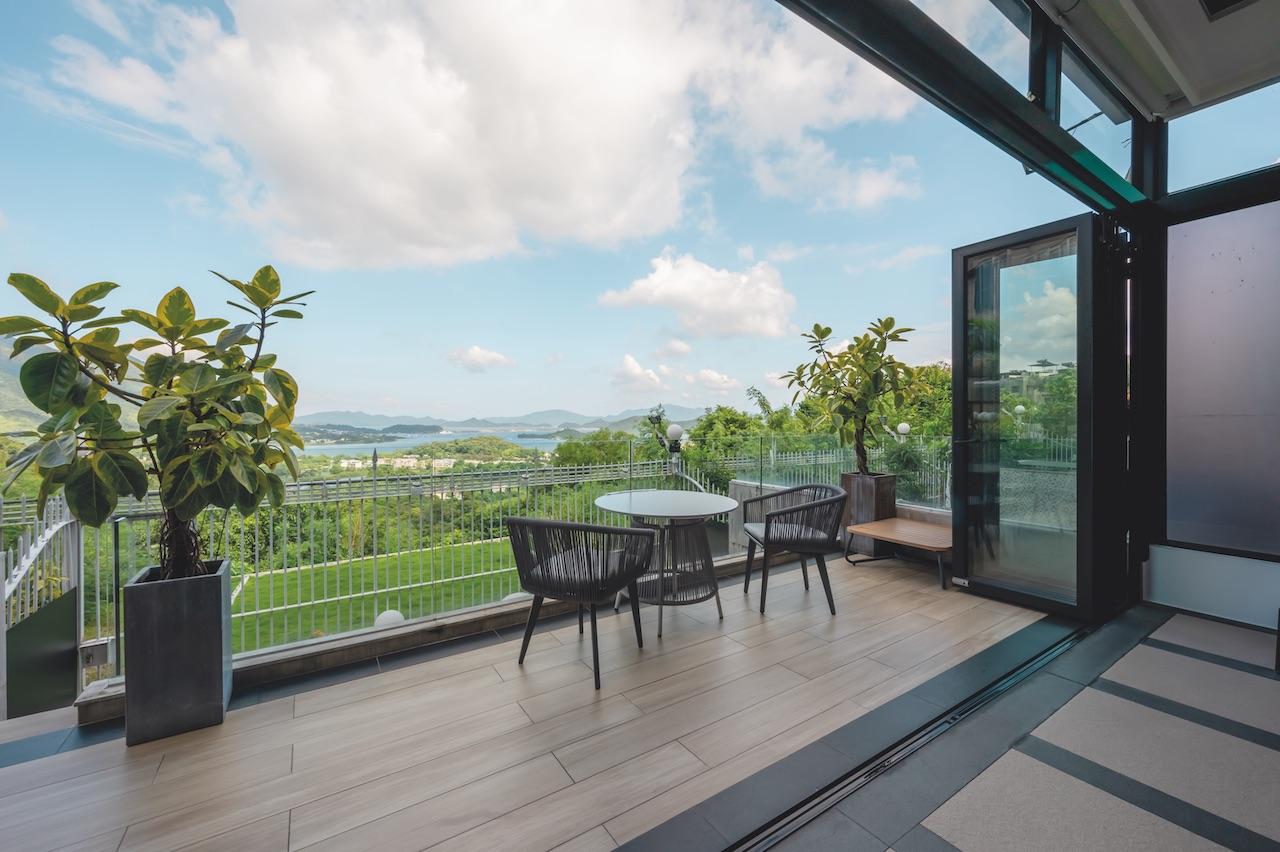 The concept of feng shui may appear superstitious to outsiders, but, at its core, it is about living in harmony with nature, and cultivating a positive flow of energy that leads to good health. To recognise a home with good energy, intuition comes first.
"I felt at ease from the moment I stepped into this house," recounts Oliver Lau, the homeowner of this three-storey dwelling in Tai Po that she shares with her family and beloved poodle Thomas.
"It didn't look at all like how it looks now, but its potential was huge. I knew right away this was the place my family would want to grow into." Lau moved out here from Bellagio – a luxury housing complex in Sham Tseng – five years ago in search for more space, both outdoor and indoor – for her daughter to grow into. She enlisted Point Living to transform the decades-old property into a serene and sophisticated haven.
Boasting 6,000 square-feet, this three-storey dwelling enjoys ample outdoor space with a backyard, patio, terrace and rooftop, which together with secluded access through a hillside road, not to mention the magnificent vistas, makes for a much-needed respite from the bustling urban life.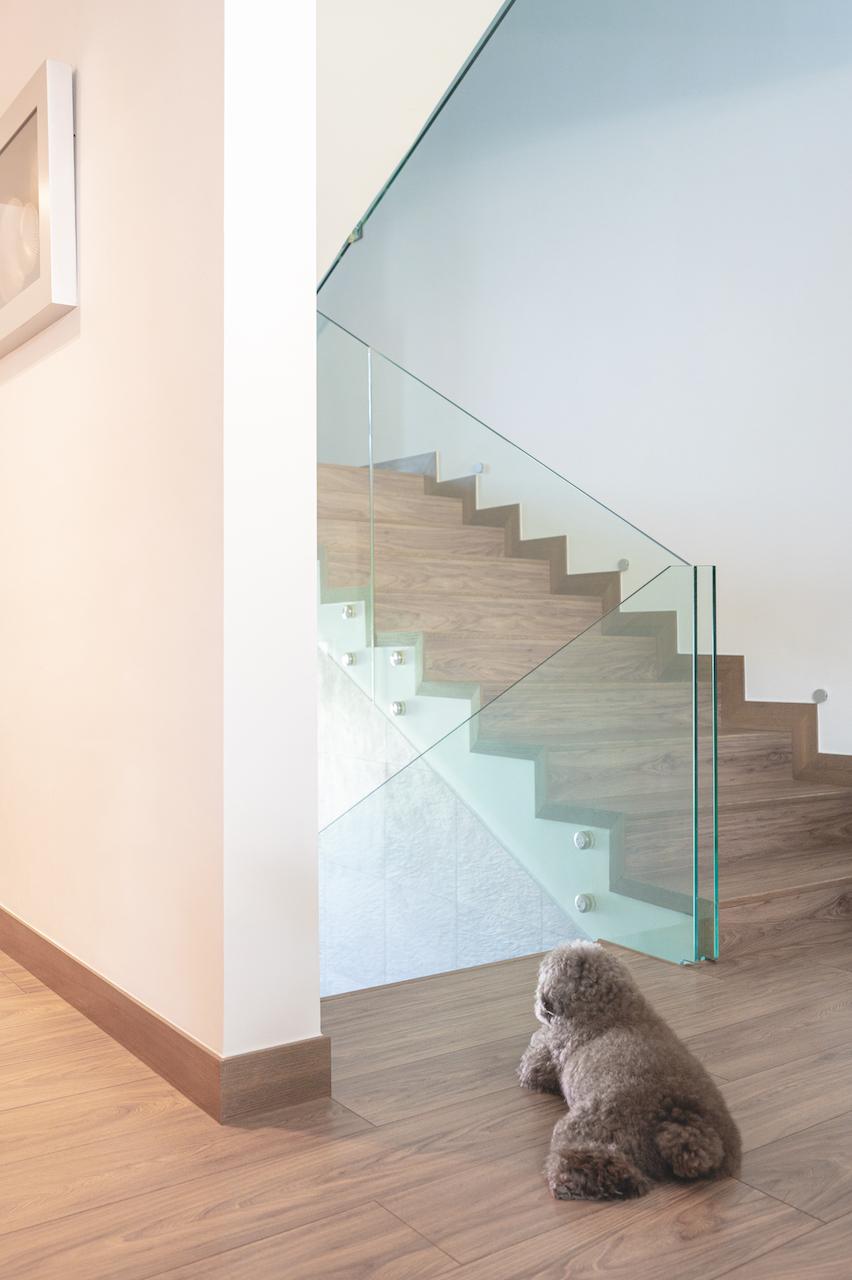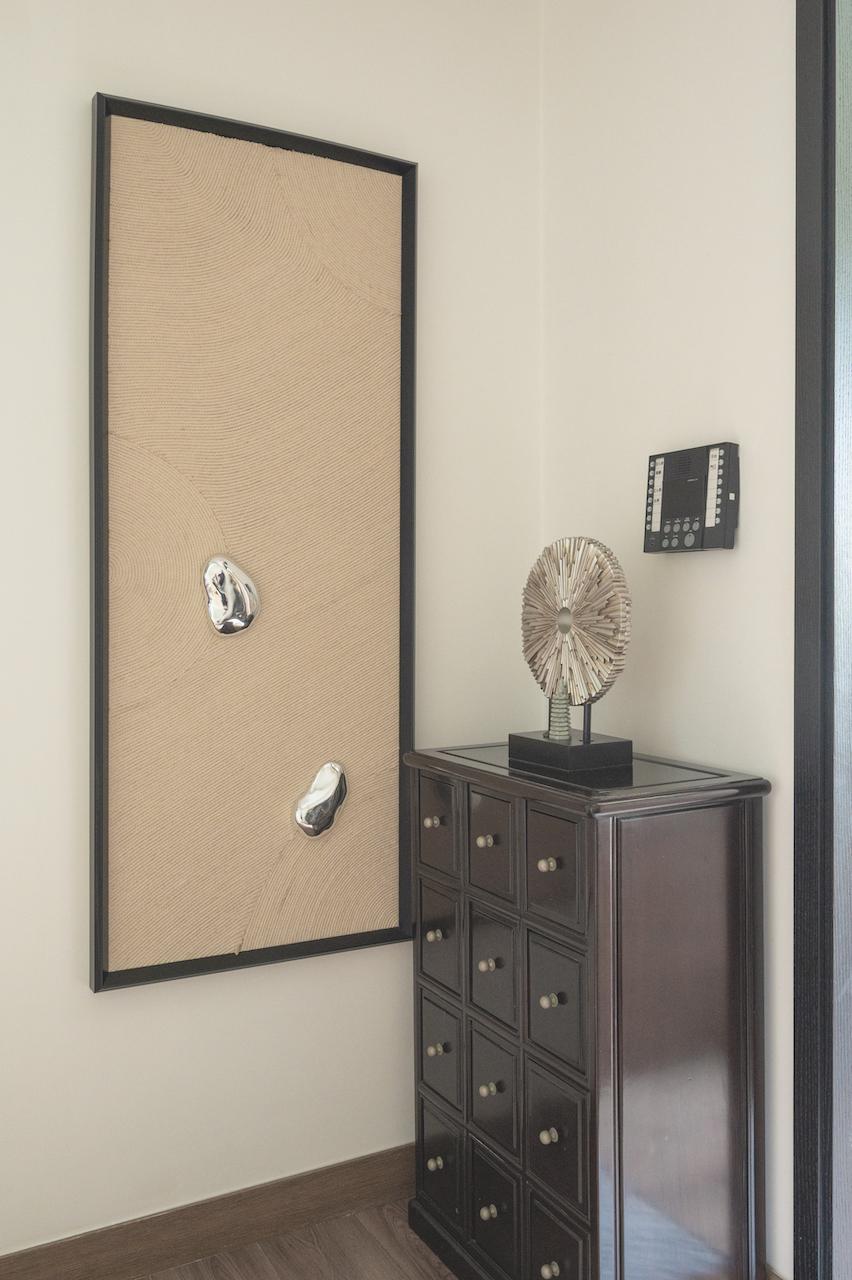 The ground floor accommodates a gym room that leads to a secluded backyard and a large entryway, where flamed granite walls, sculptural pieces and scent candles come together for a spa-like vibe that gives hints of what to expect upstairs.
On the upper floor, a wall of retractable glass windows breaks open the high ceiling living room, blurring the boundaries between inside and out with an expansive terrace that overlooks glistening water and rolling mountains.
"The view is the centrepiece here," Lau says. "We keep the furnishing simple and palette neutral to let the view speak for itself."
Bright and breezy, the living area is filled with a subtle juxtaposition of varying textures and materials such as flamed granites, leather wall upholsteries and woods, coexisting with effortless harmony.
Furnishings and décor by Indigo Living and Tequila Kola create a sense of ease that echoes the panorama, punctuated with objet d'art sourced from Lau's many trips to Thailand, and the floral arrangements she creates.
"From proportion, the colour combination to the choice of vase, there's an art in every detail of the floral arrangement as home décor," says Lau, an anthophile who studied floral design for seven years.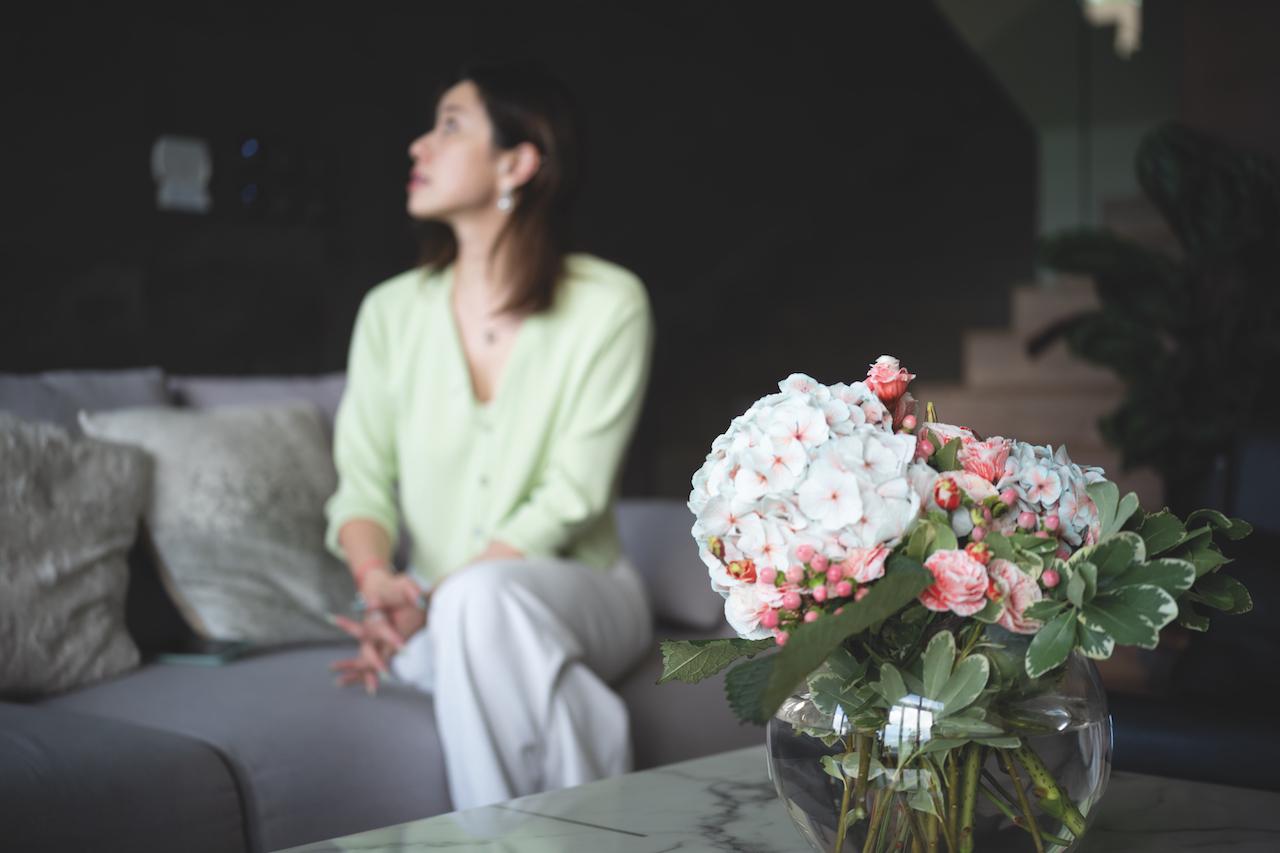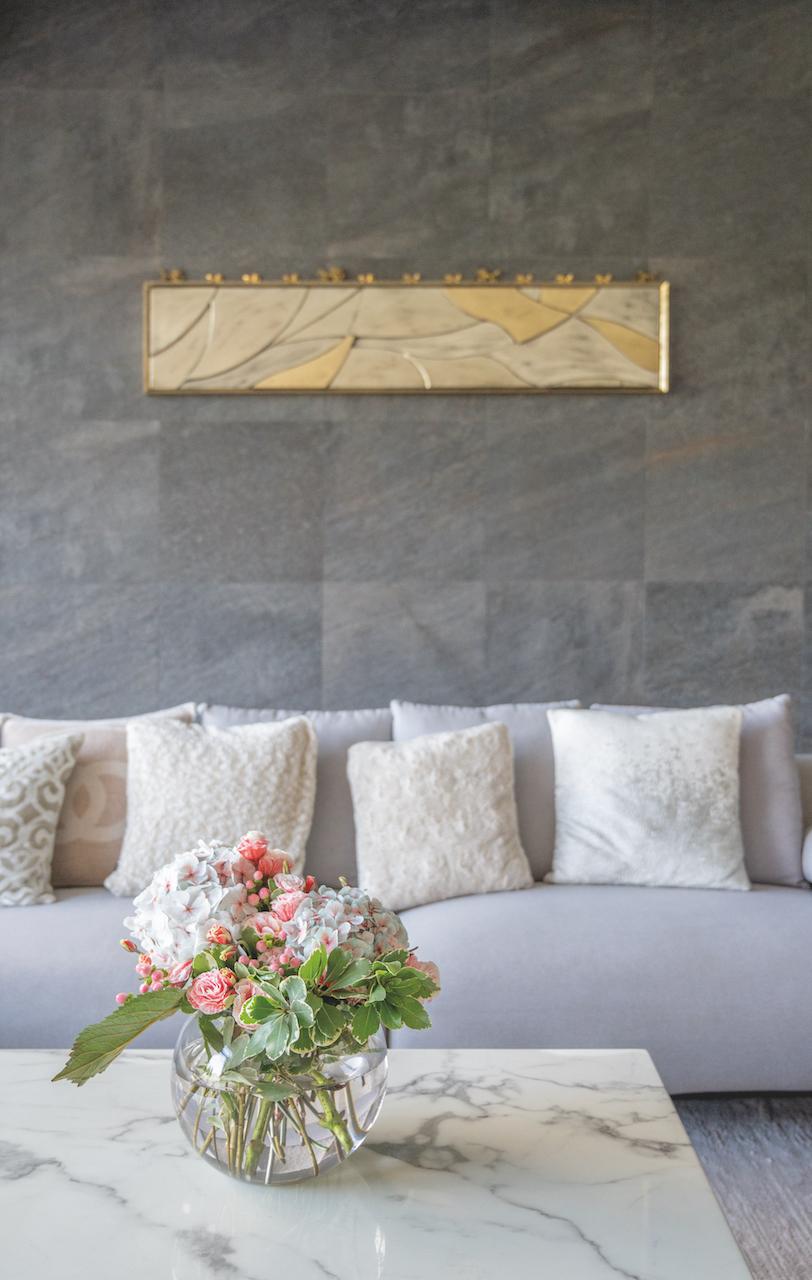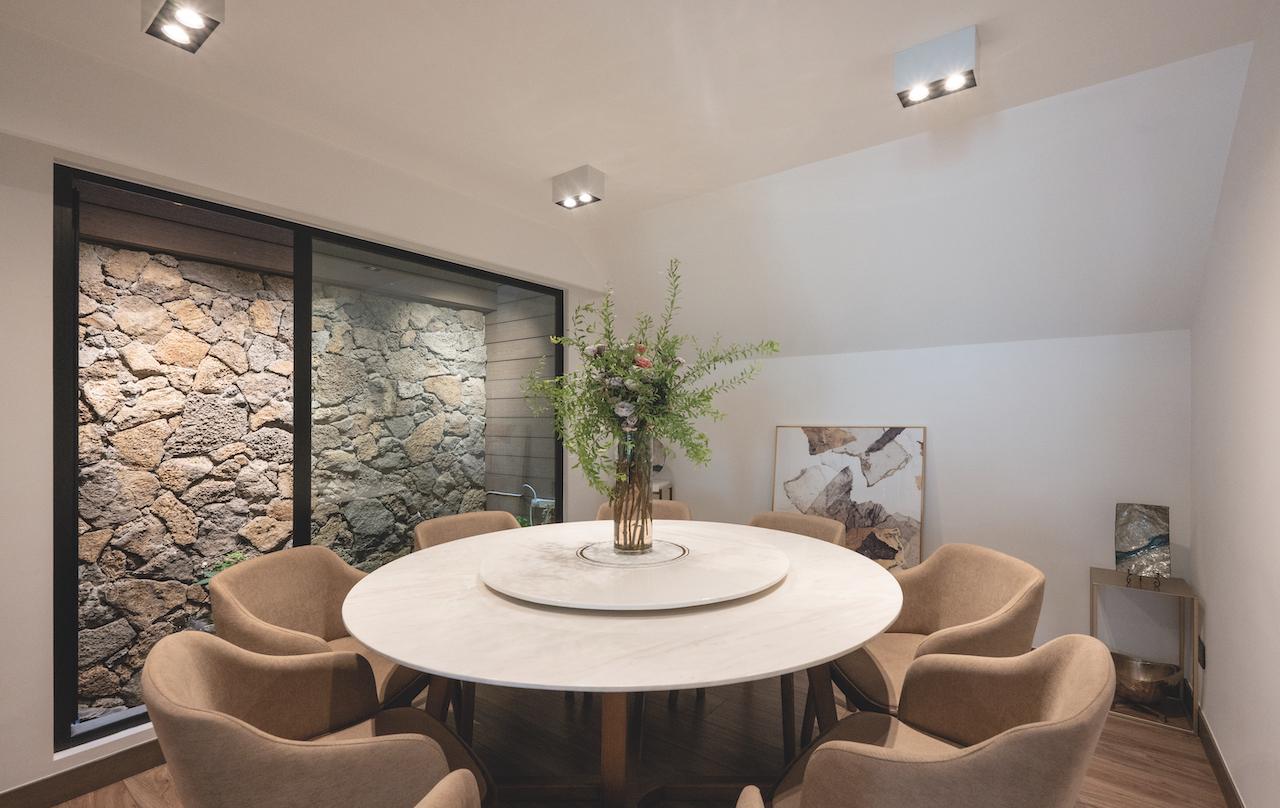 "If dressed correctly, a simple vase can transform the atmosphere of an entire room," she says of the orchids display by the opening that are slightly leaning over a flowerpot.
"Phalaenopsis orchids are more heat-resistant, so I put them close to the window. The shape of them also goes well with the view. With good care, good quality orchids can last a few months. It really brings life into the interior."
Floral displays in this house keep changing all year-round in accordance with seasons, festivals and mood.
"For instance, I put together a festive floral display using pompon mum for the mid-autumn festival because the globular forms are reminiscent of the moon. It was such a joy. I believe houseplants and florals can lift your mood and energy, which is highly beneficial to our health."
To liven up a living space on a day to day basis, Lau gravitates towards balloon flowers, which she uses to adorn the dining salon with a handful of holly fern.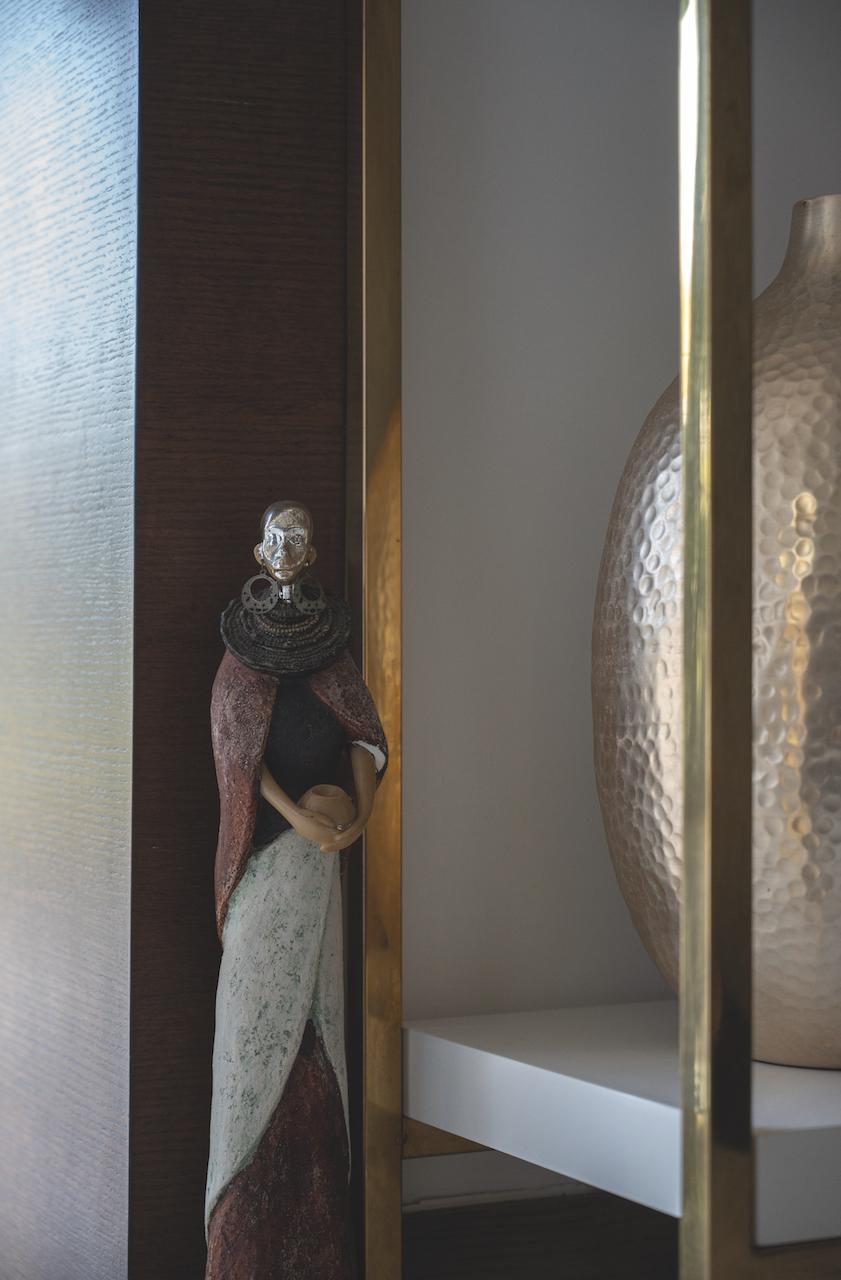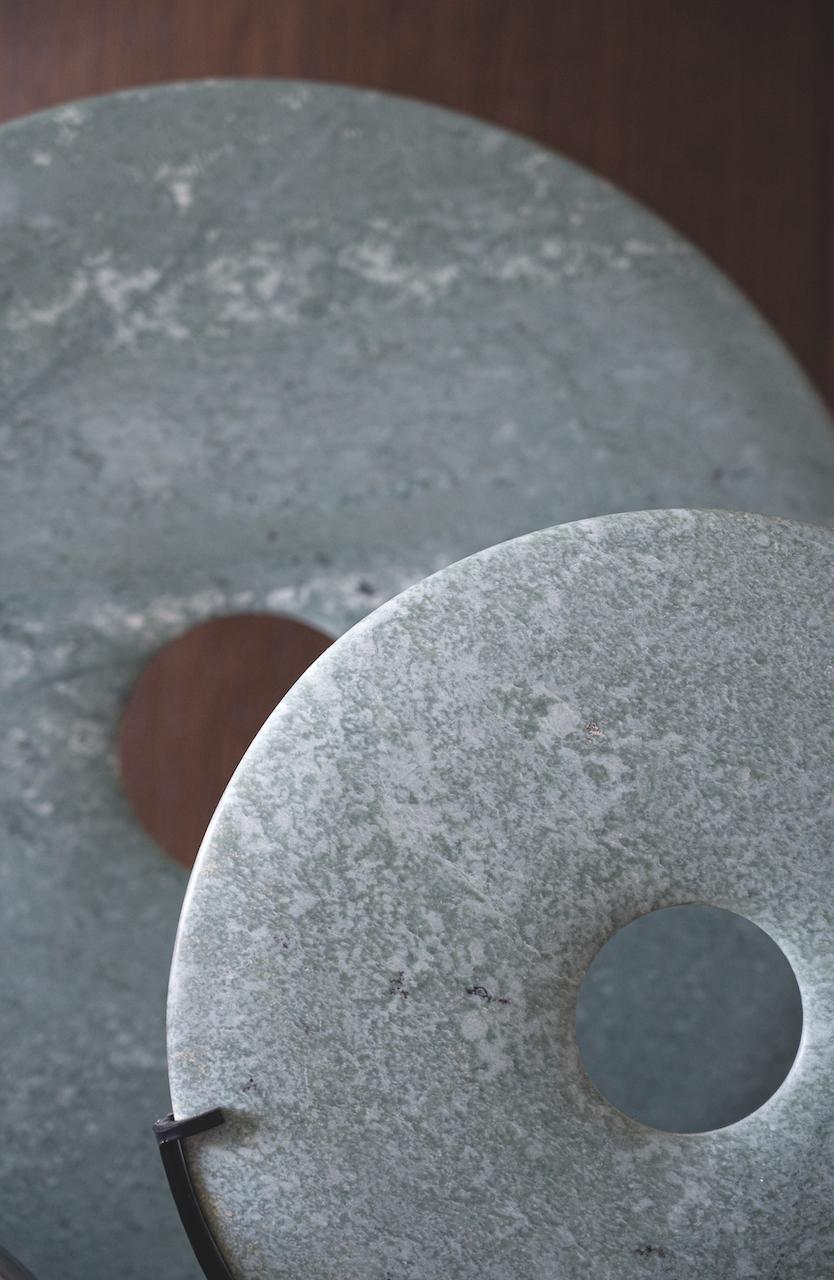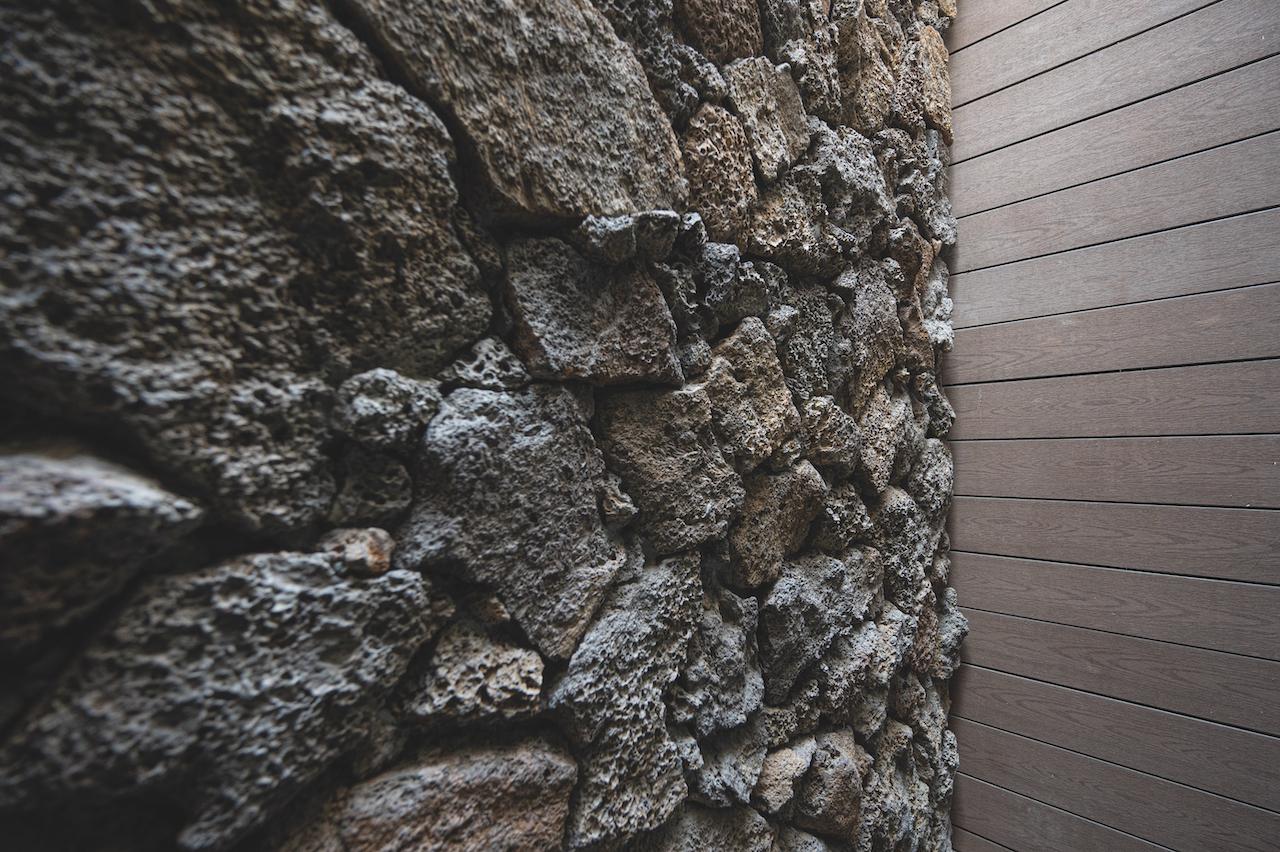 Tucked away on the mezzanine floor dedicated to an open-plan kitchen, the dining room appears much more intimate, but the bespoke pumice stone wall facing the floor-to-ceiling glass opening gives a sense of openness to the otherwise enclosed space.
"This special wall connects all three levels of the property, parts of it decked out with pumice stones, and part plants, providing an outdoorsy view from my bedroom's lounge and also my daughter's bathroom on the upper levels."
A collection of Zen-inspired wall art – also sourced from Thailand – forms a meditative journey walking up the stairs, accentuated by antique Chinese consoles from Lau's previous apartment.
The real sanctuary, however, is the spa-like en suite located on the highest level. Here, a bathtub made of burnish crushed stone and white cement evokes an exotic Thai spa, where you can soak in a bubble bath and look at the incredible view at the same time.
"This is my favourite spot in the house," she concludes. "It transports me to a vacation mode with a much-needed spa experience that helps rejuvenate the body and calm the mind."