Situated on 200 acres of waterfront land overlooking the Western Bay, the late Brooke Astor's summer hunting ground has been stunningly transformed.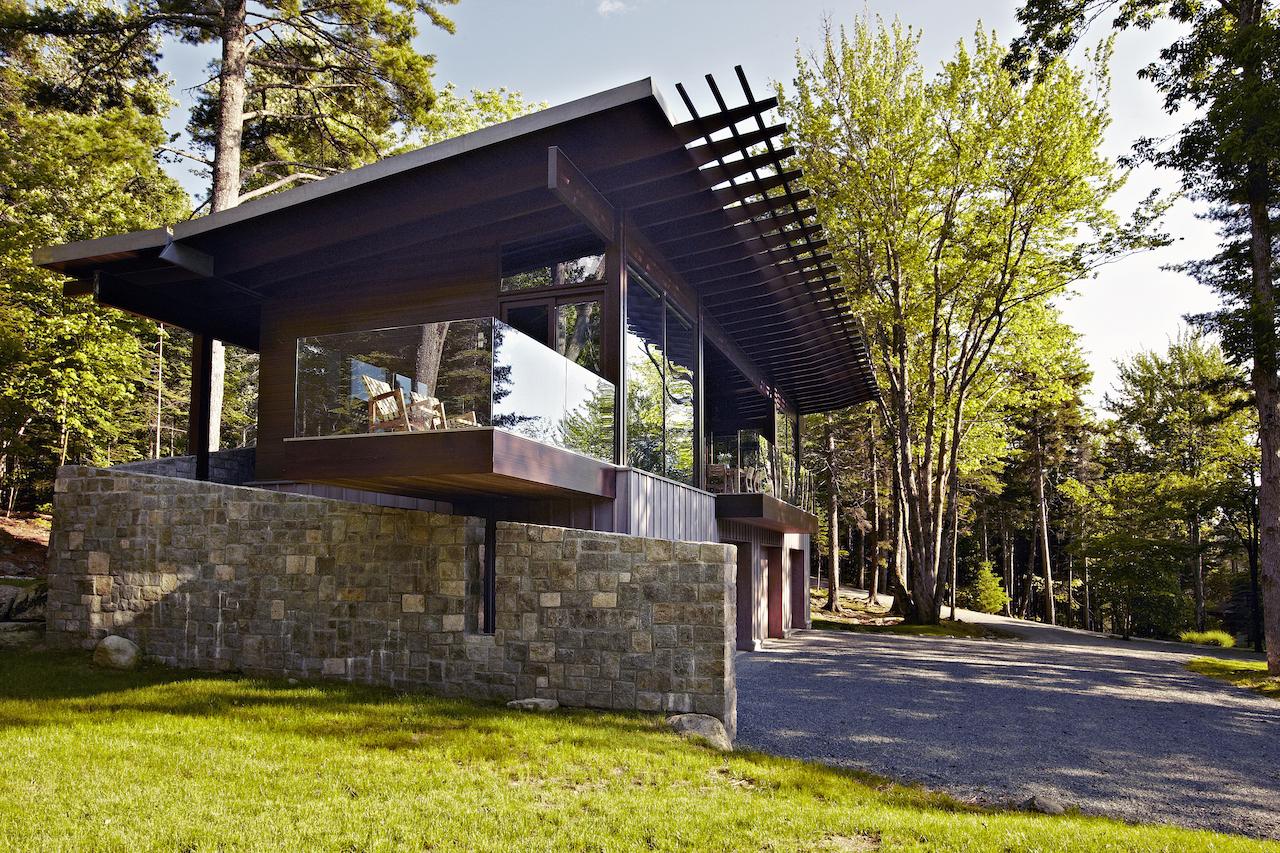 Award-winning SPAN Architecture has completed a four-property estate nestled within 200 acres of Maine's stunning, forested landscape with views across Western bay and onto the picturesque town of Blue Hill.
Once a parcel of hunting land owned by the late American philanthropist and socialite Brooke Astor, and originally home to a guest lodge and tea pavilion, the 5,750-square-foot space has been transformed into a retreat for a private client's growing family. The brief was to build a family home and guest house from the ground up and restore both the tea pavilion and pool house/guest cottage, originally designed by the architect Robert Paterson in the 1960s.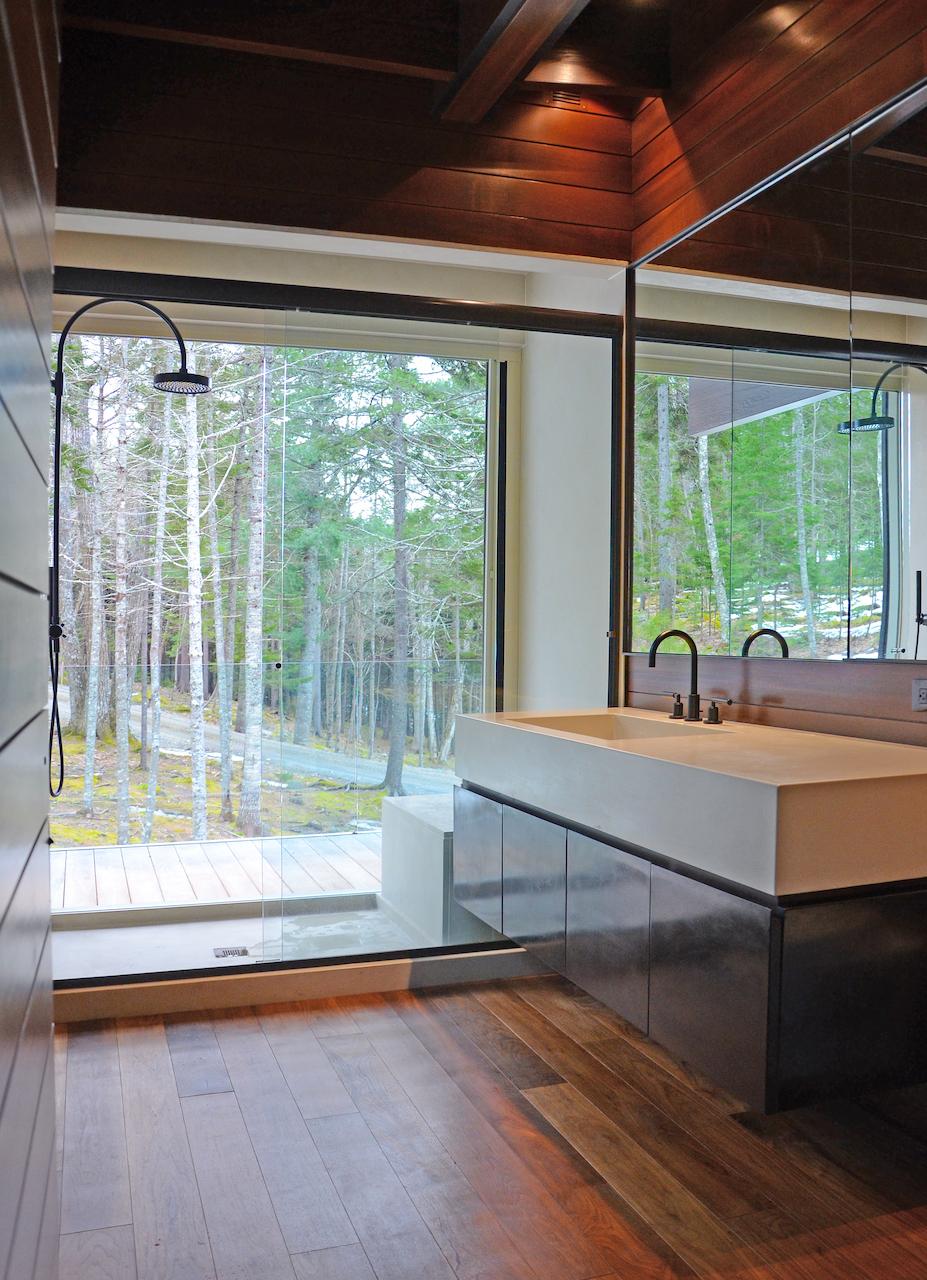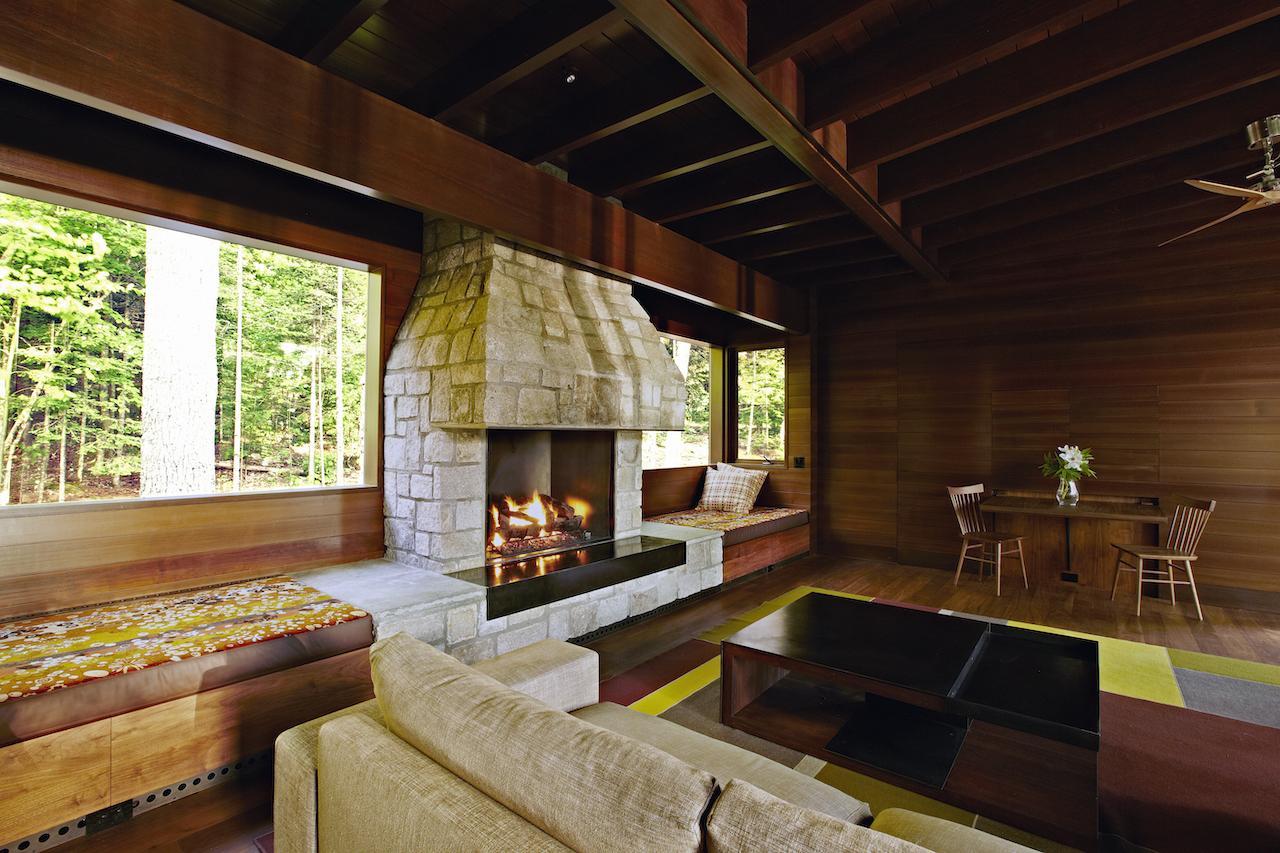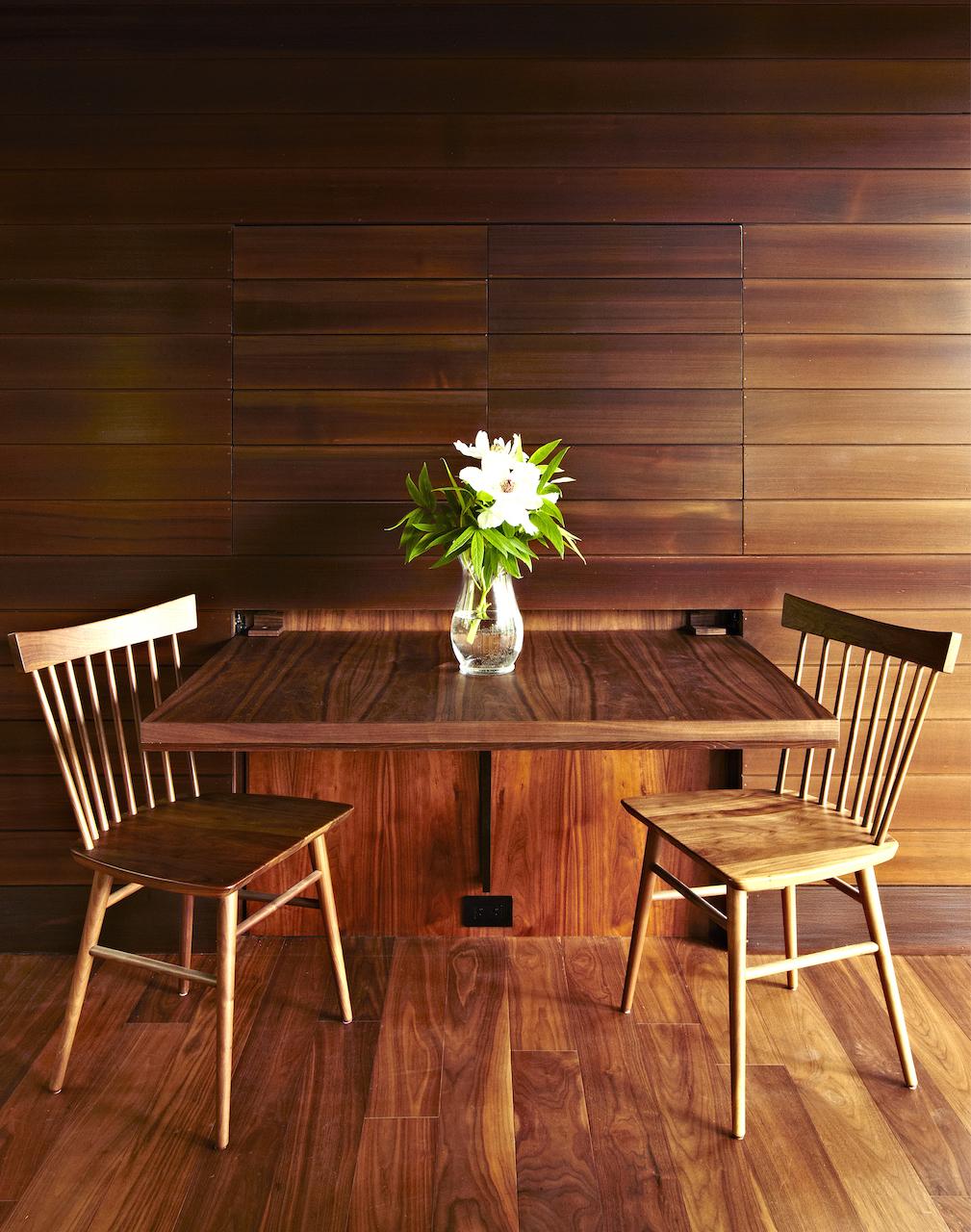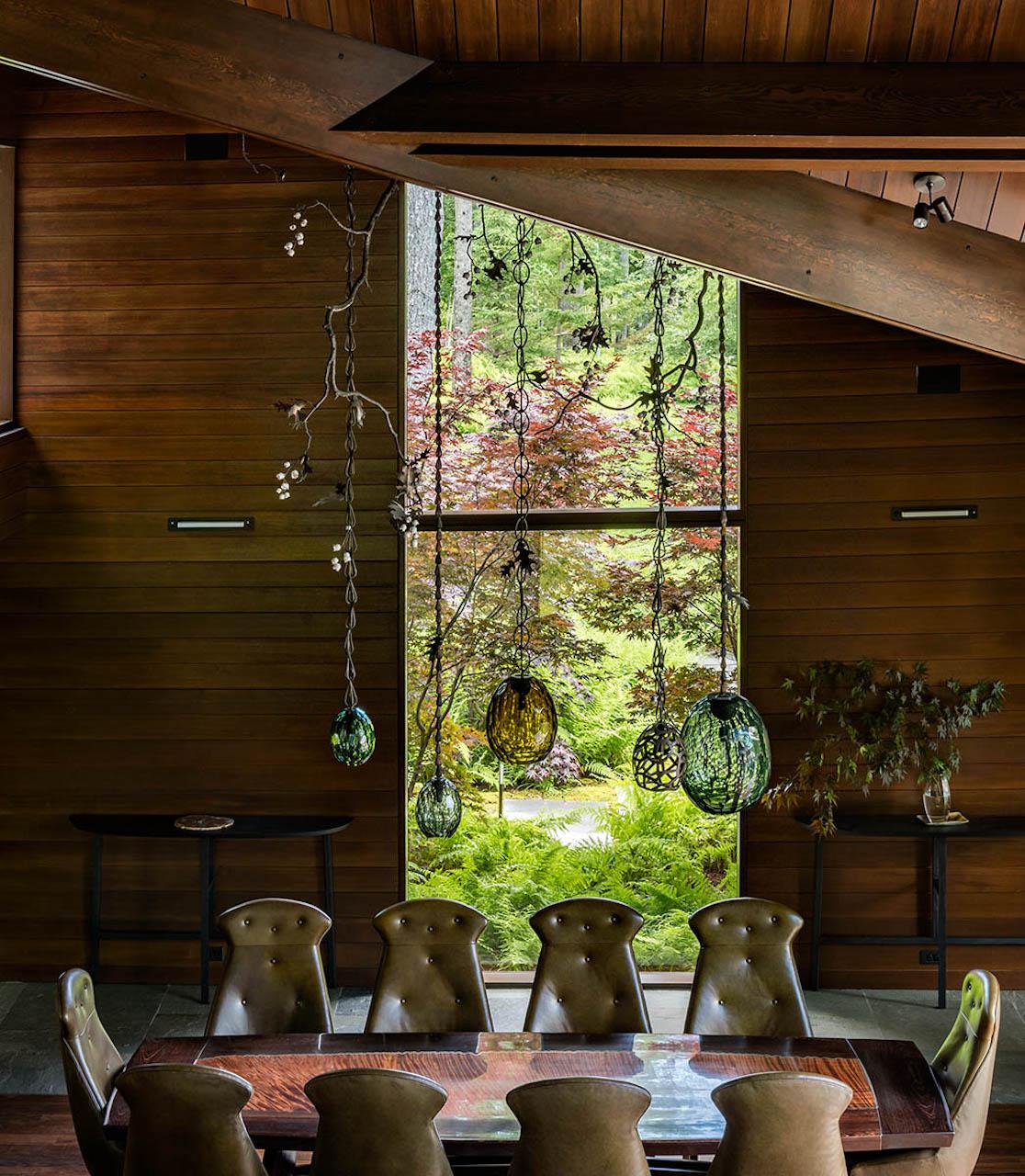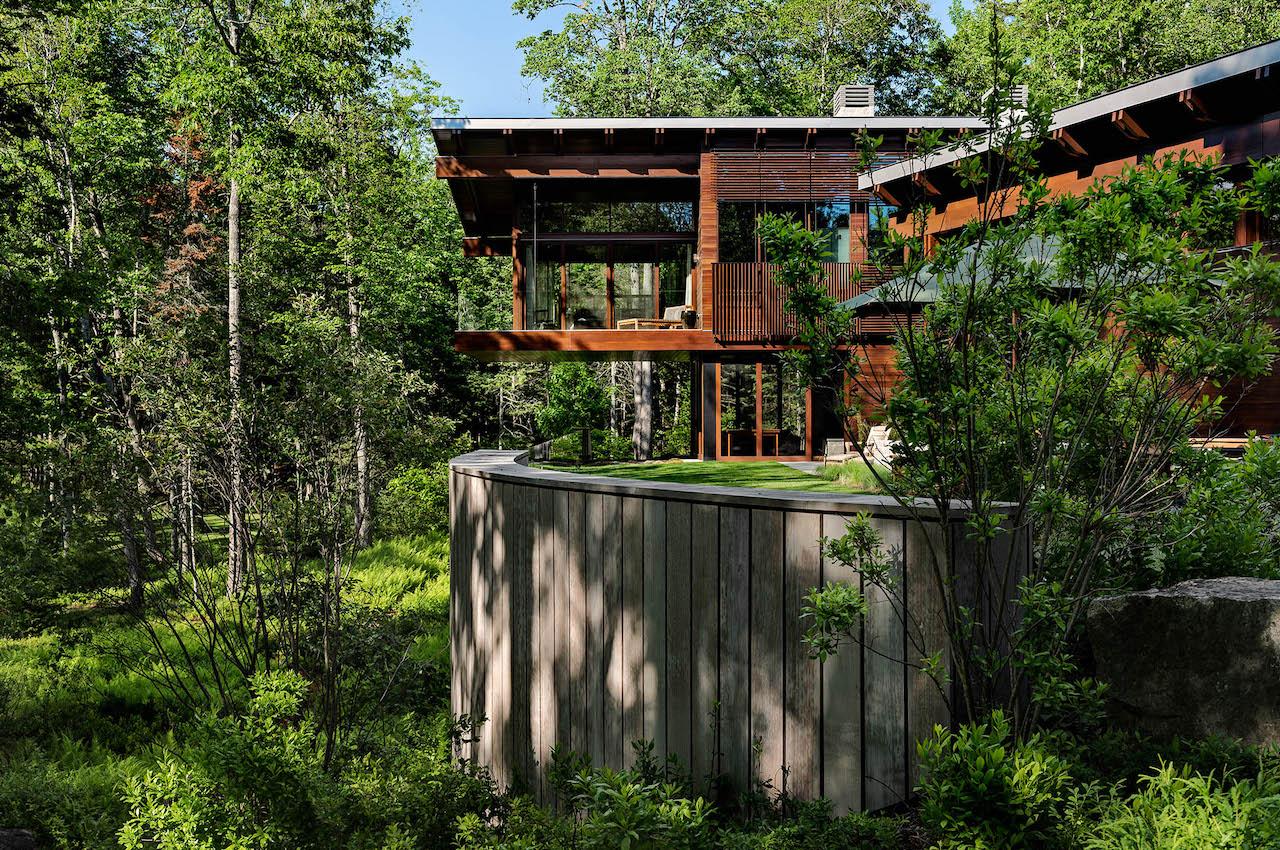 The aim was for the estate to beautifully flow with the land and ensure inspiration from the original structures to complement the dramatic landscape. Says Peter Pelsinski, Co-Founder of SPAN Architecture, "August Moon has been an evolutionary process for us as a practice and one that we're extremely proud of. We wanted to consider the history of the land whilst planning for the future."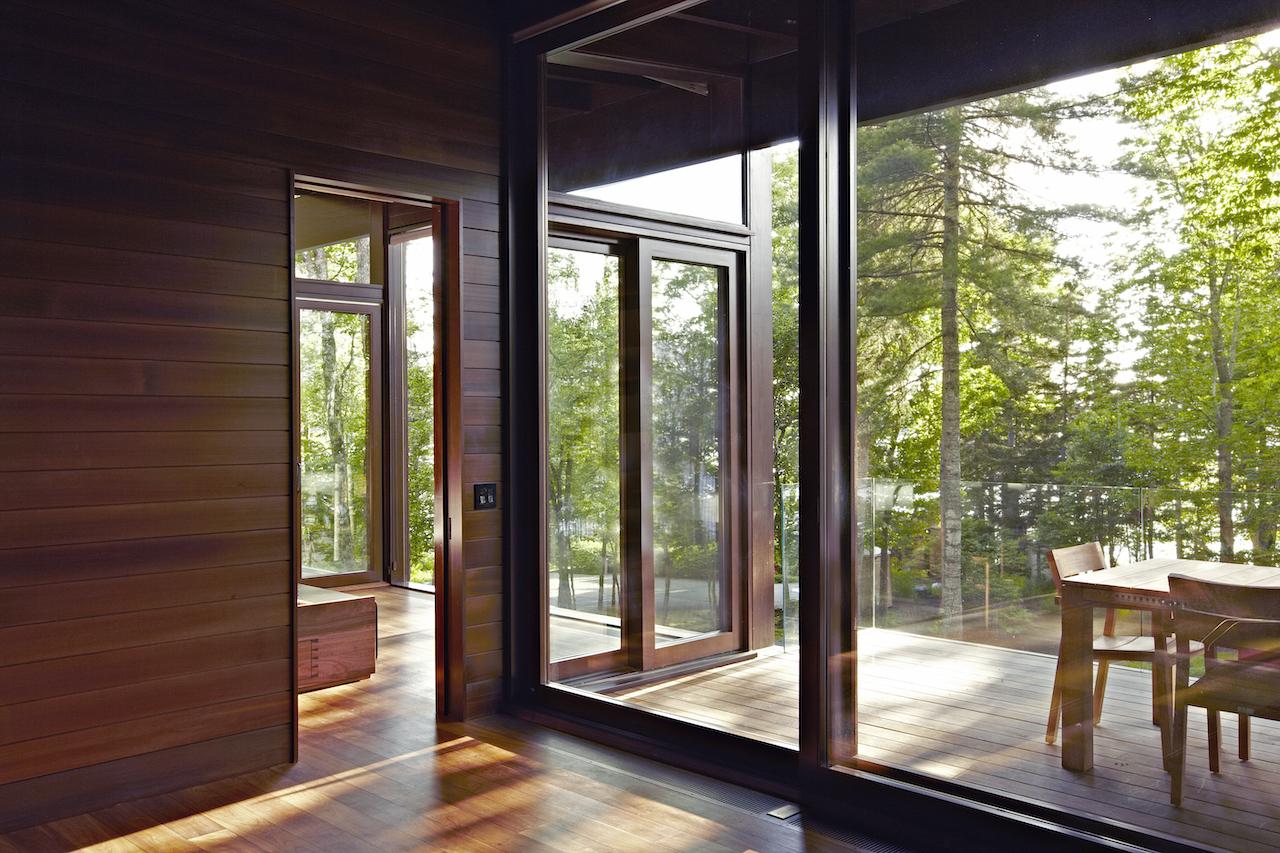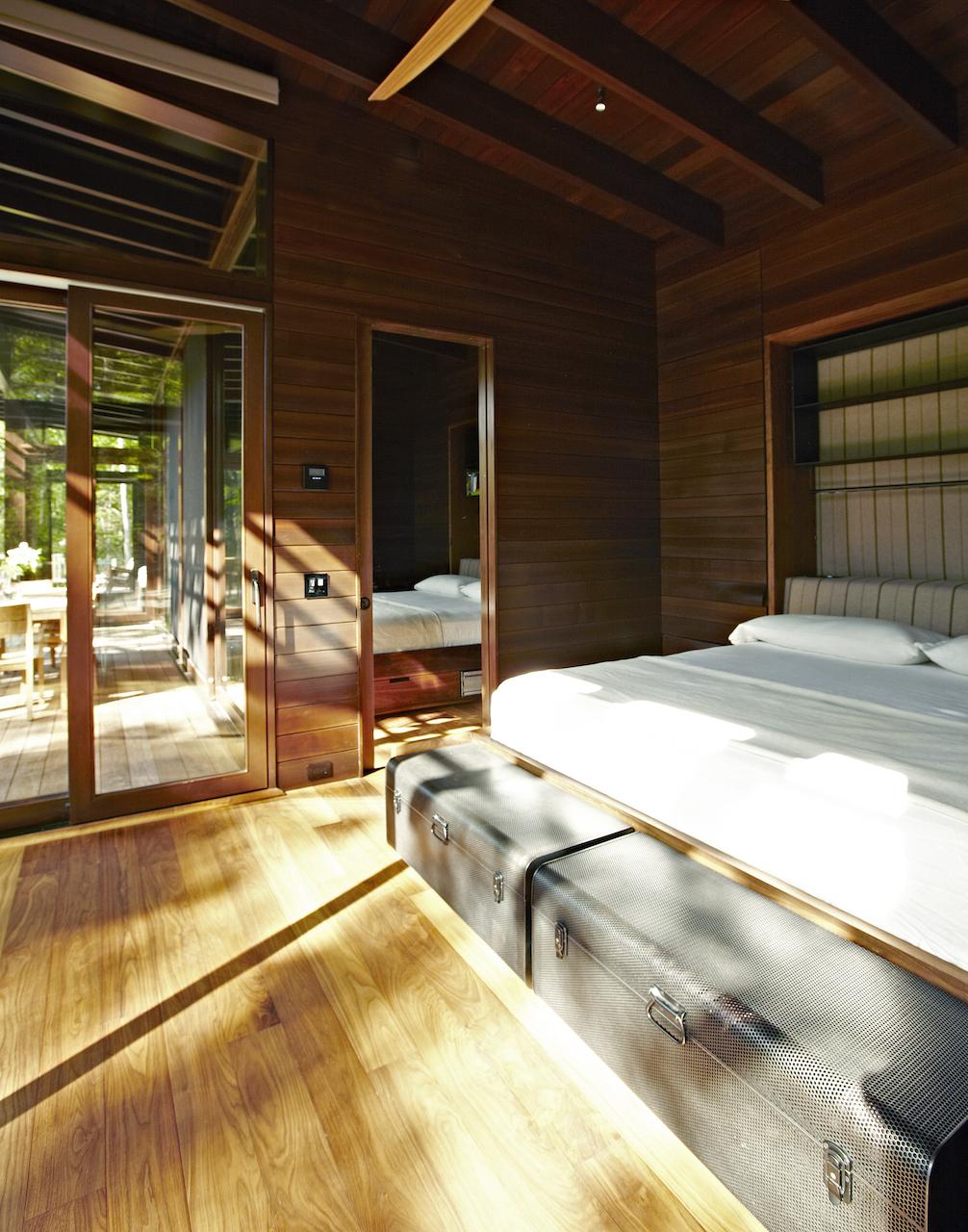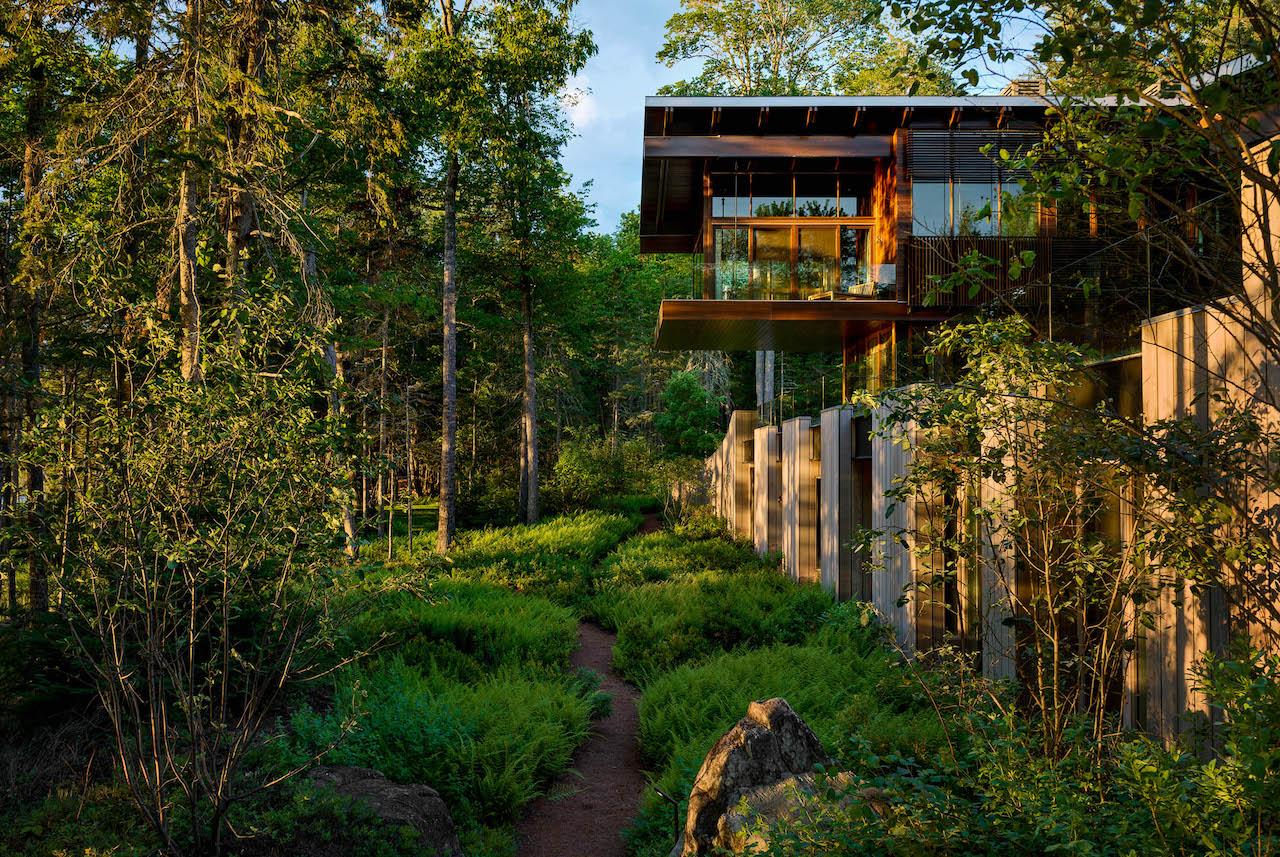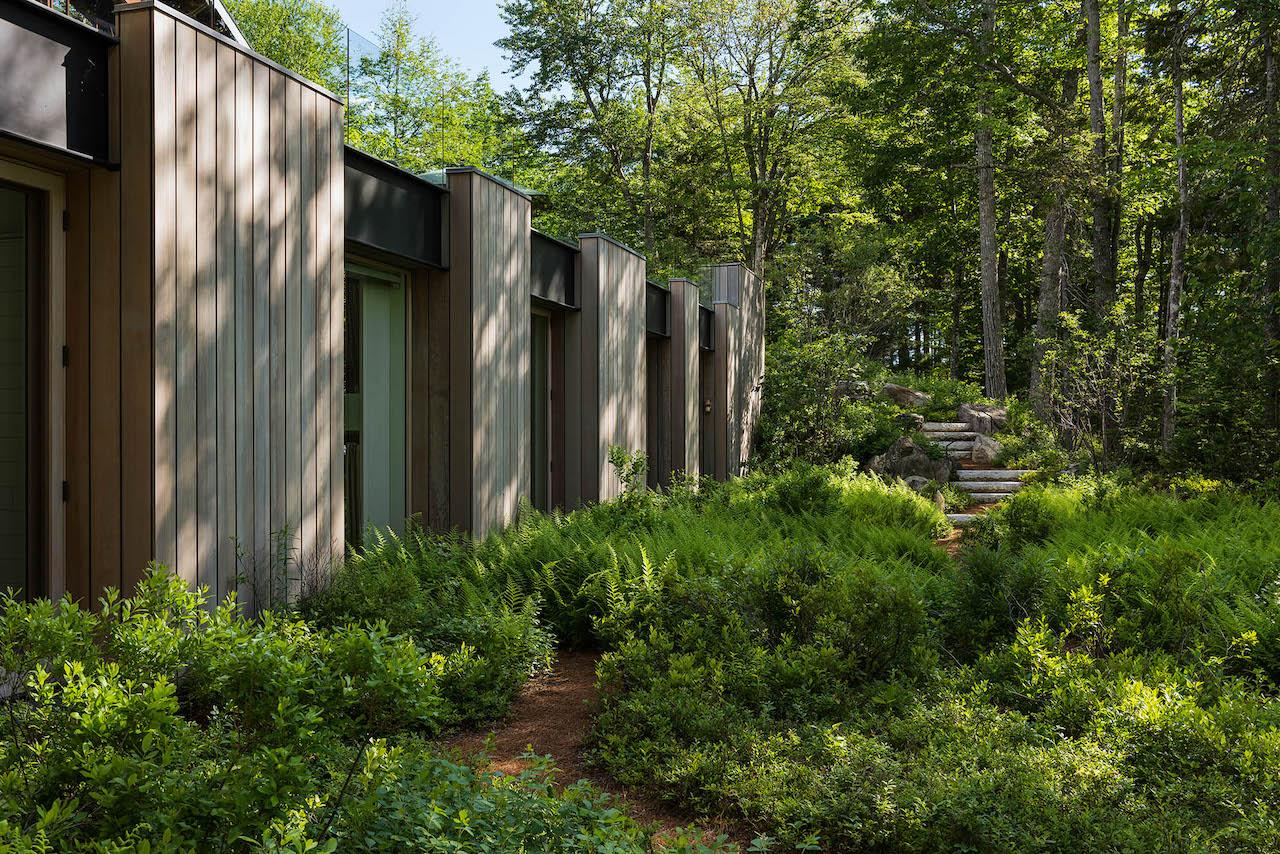 The new residence is situated to the north where two ridges come together. It takes its cues from the existing rocks, waterfront, trees and topography of the site and pays homage to the original structure of the Patterson cottage. The property is set across four levels – the master suite is at the top creating an impression of a glass treehouse hovering above the rocky coastline.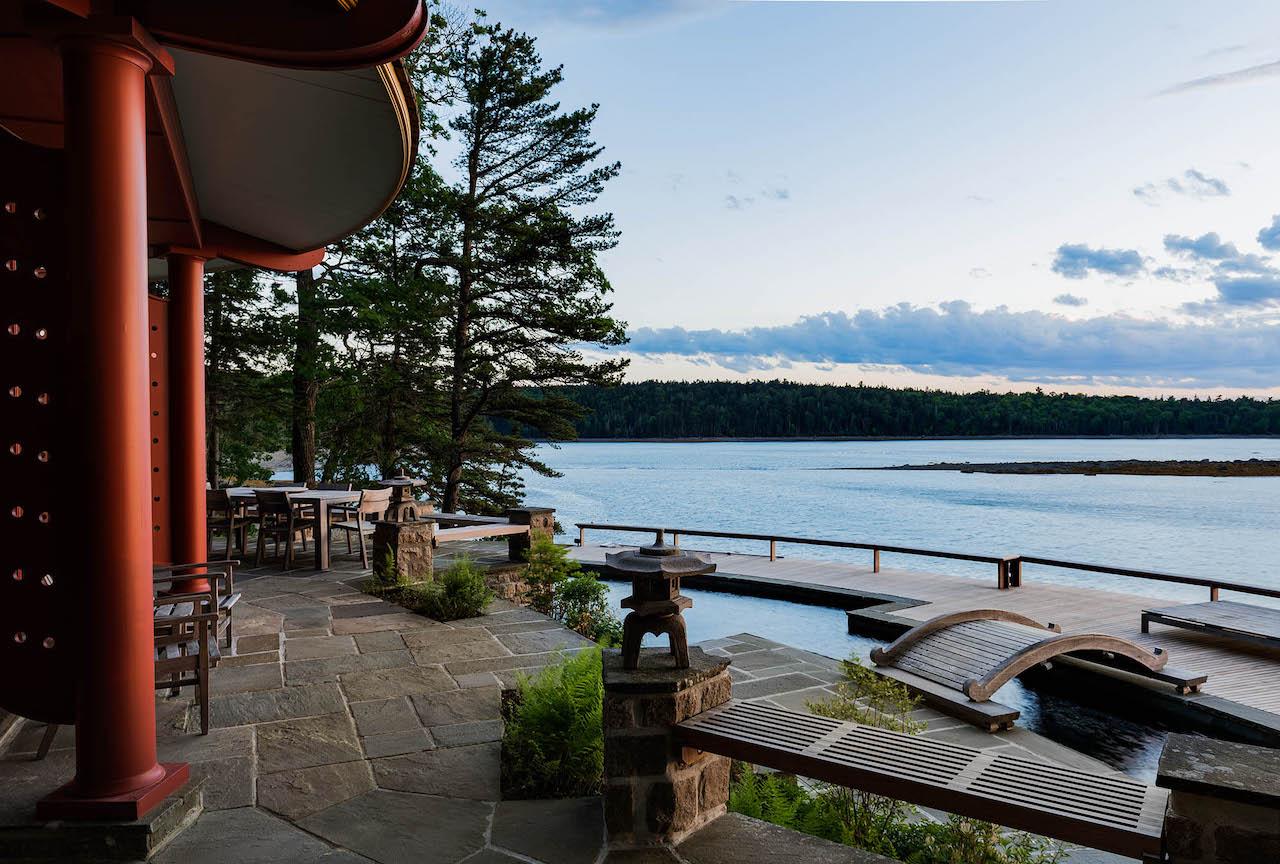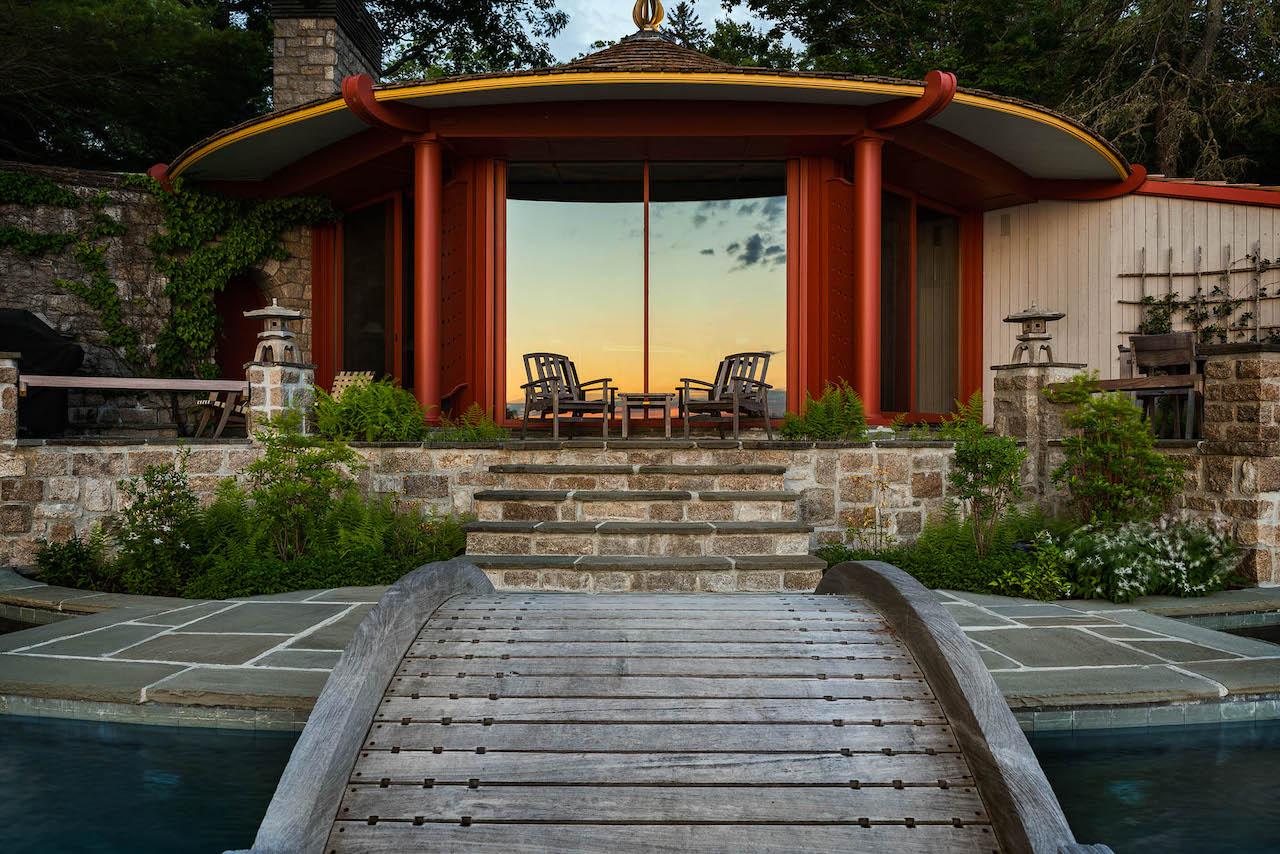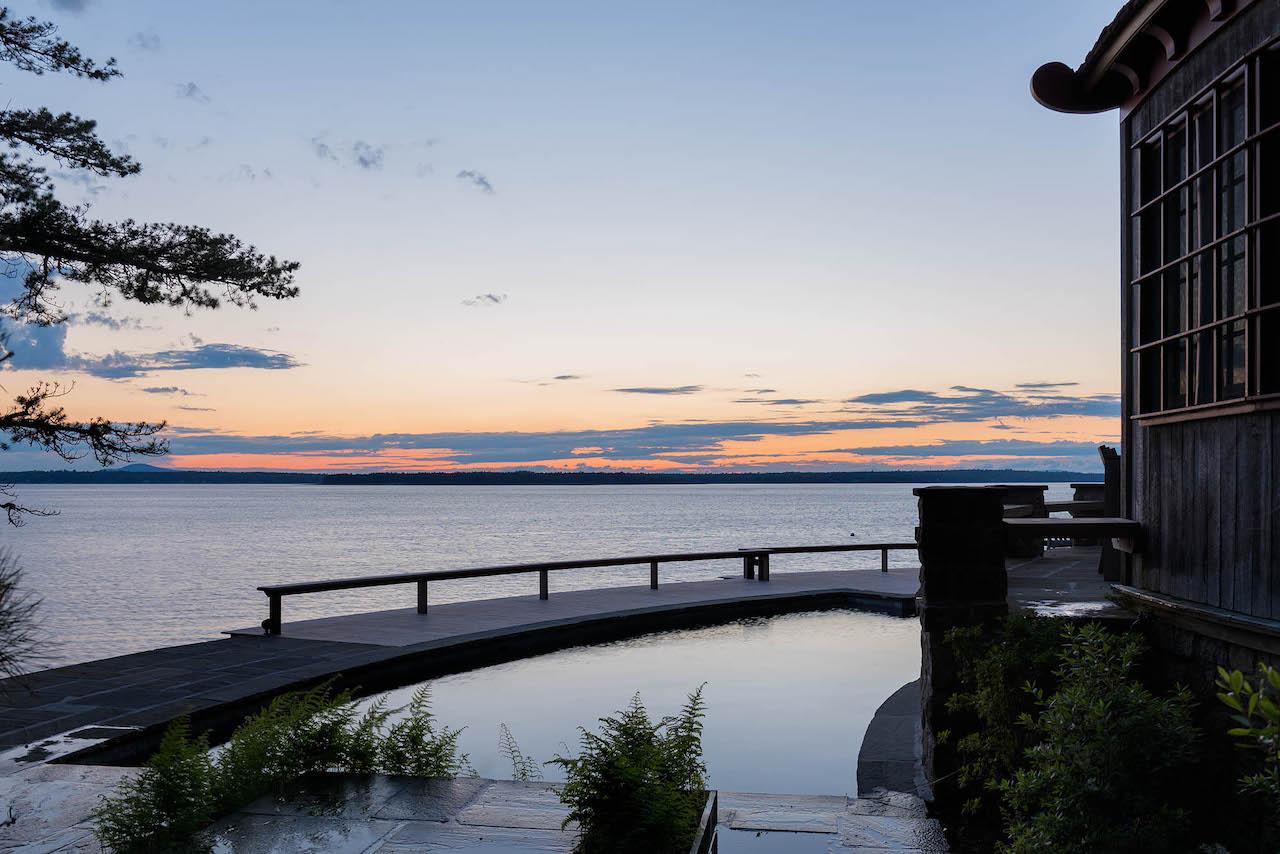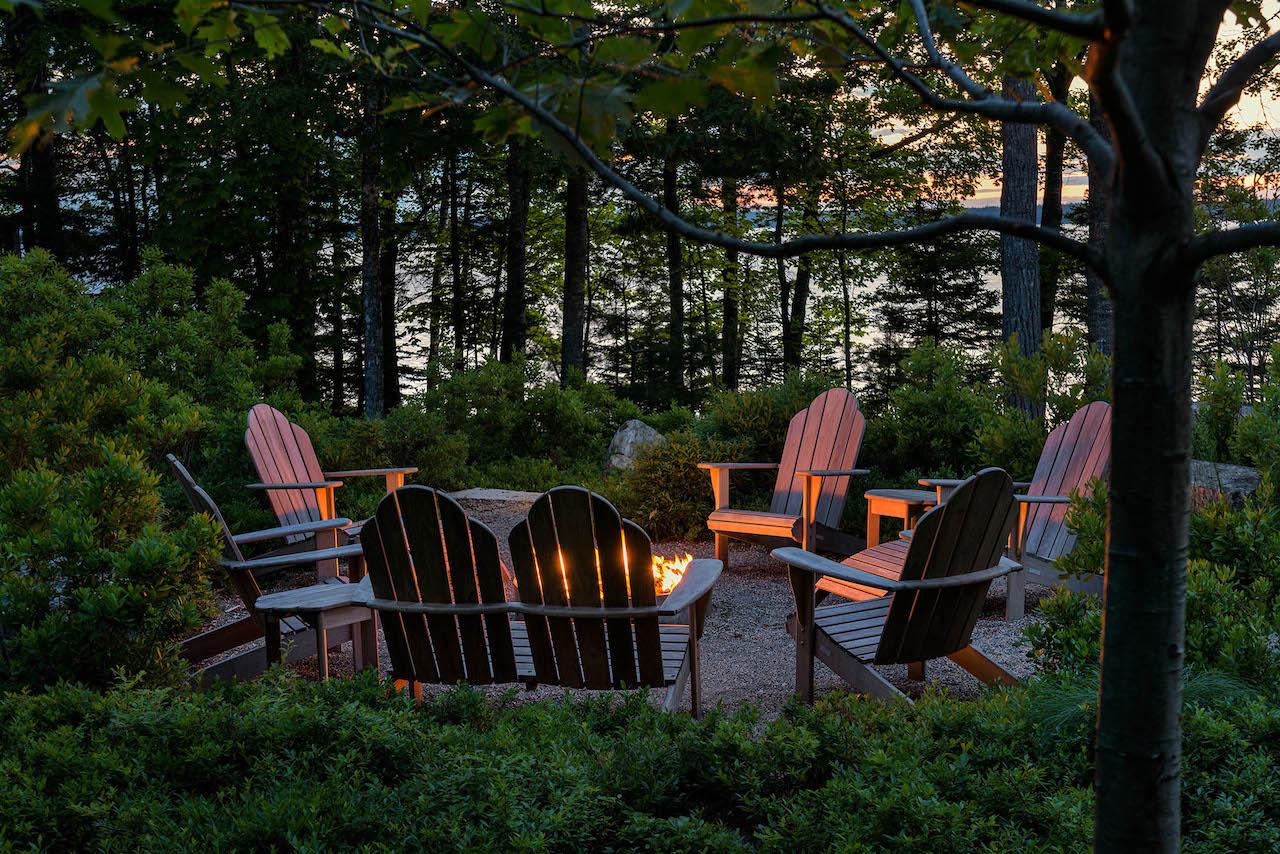 The living and dining area with an impressive "cathedral ceiling" expands across the next floor with the large family kitchen below. SPAN Architecture designed a unique and surprising five bedroom en suite guest bedroom series, with "rumpus room/entertaining space" in a subterranean section of the property which is rendered nearly invisible because the roof has been planted as a green lawn overlooking the water.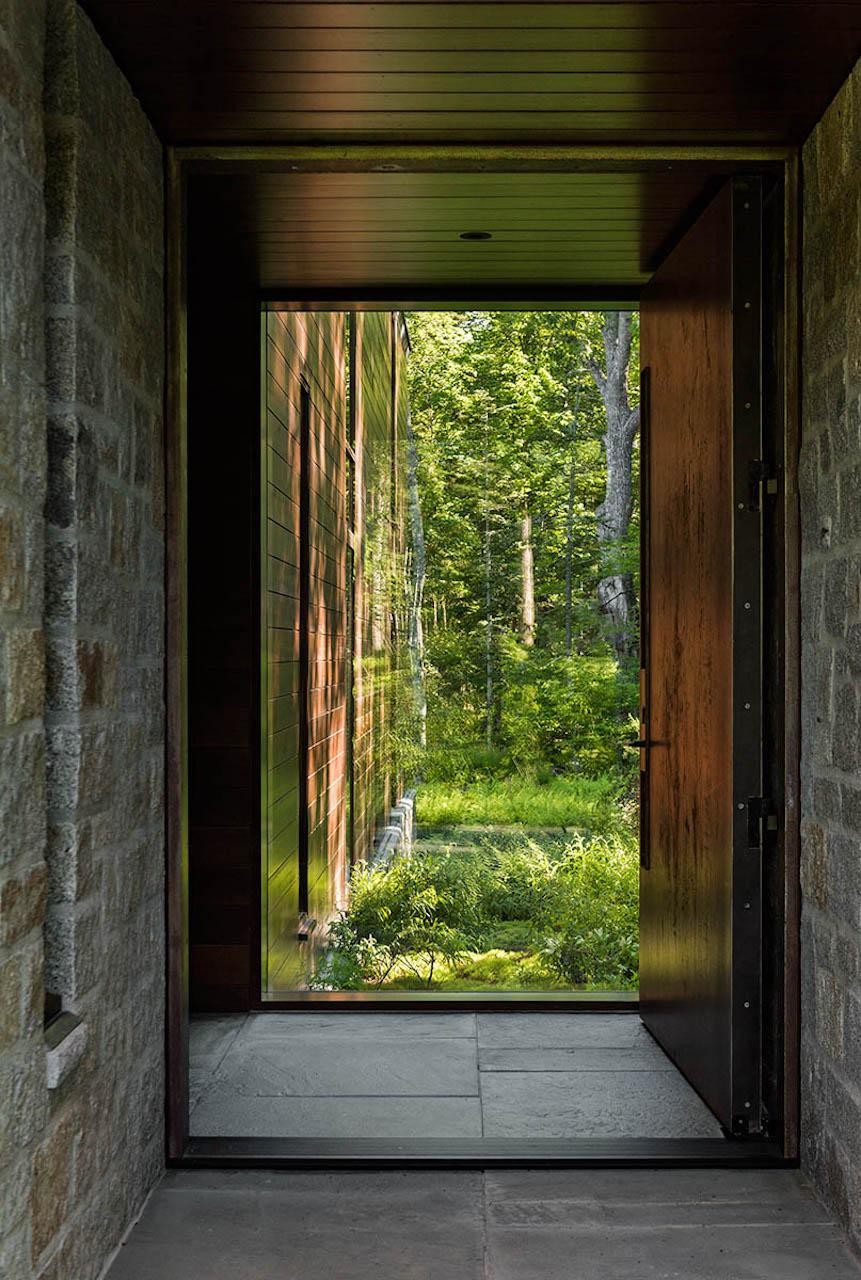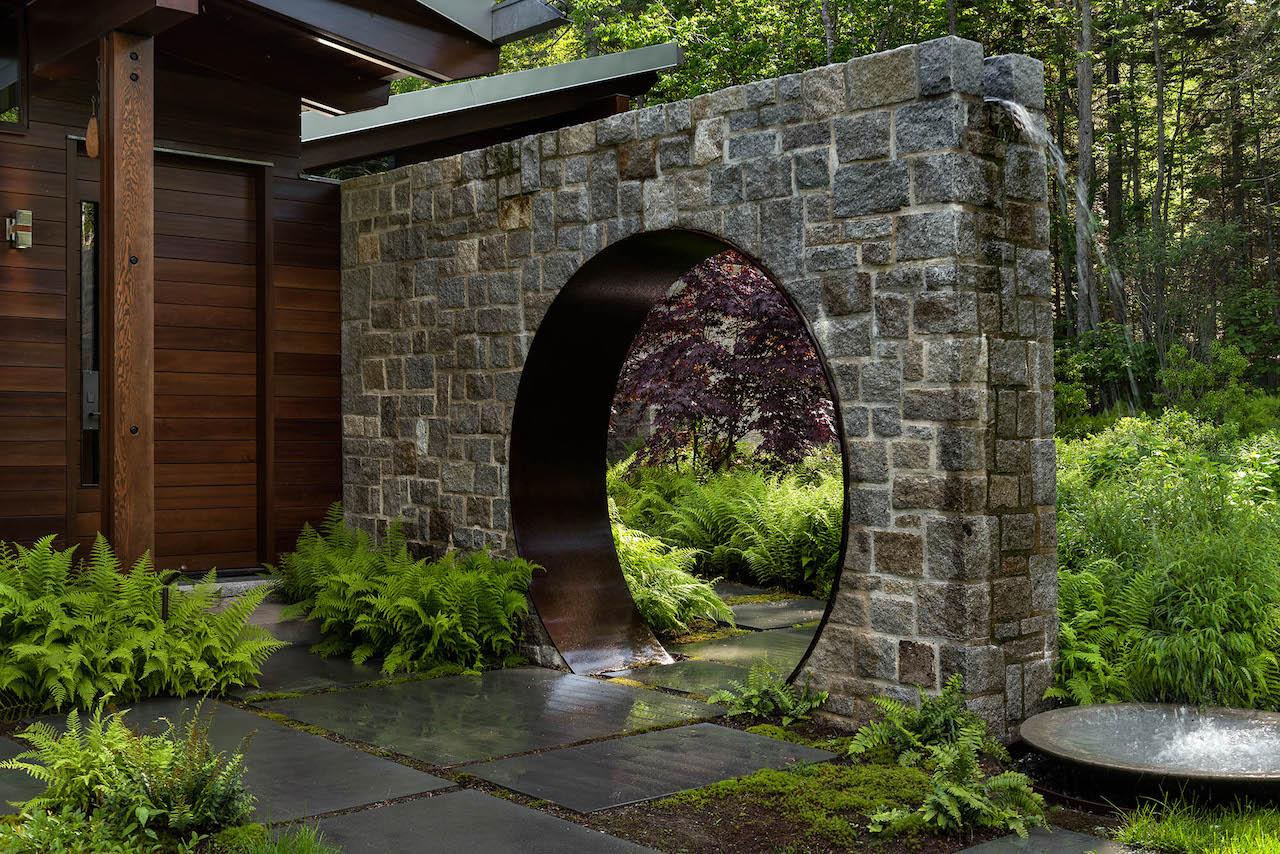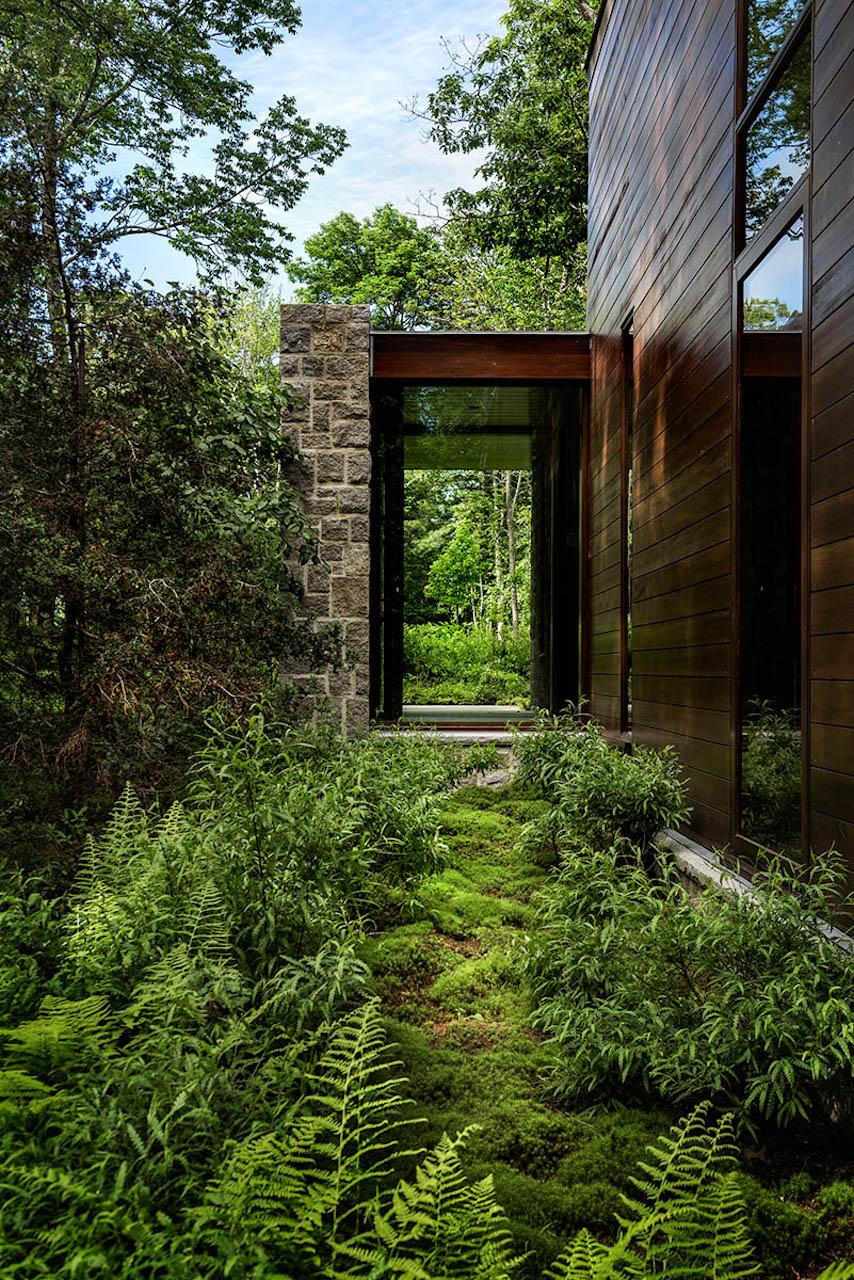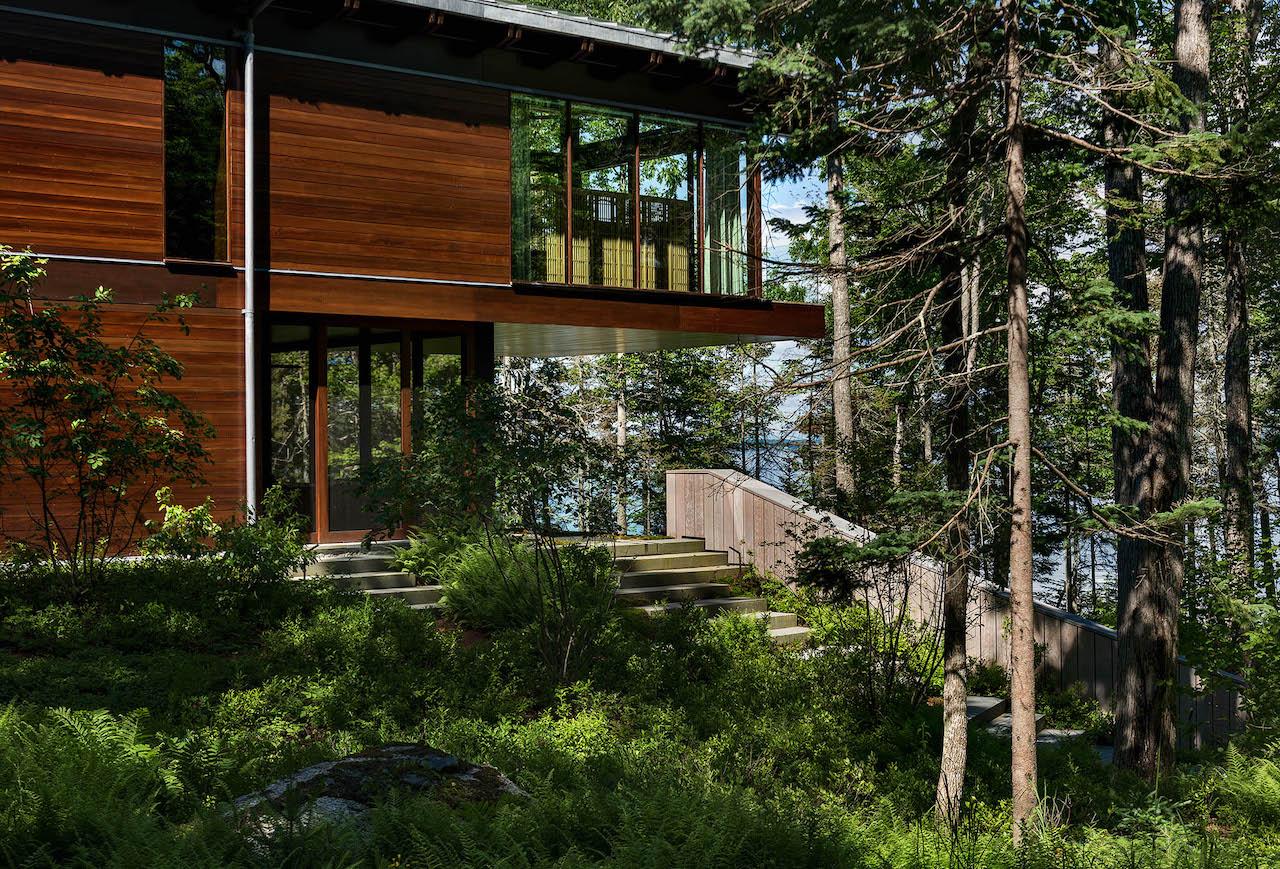 As part of the final phase of the design SPAN Architecture also created a year-round two bedroom guest house with a garage space underneath overlooking the property's historic gardens. Rooted in conservation the furniture is custom made throughout. The felt and wooden beds, folding tables, perforated metal steamer trunks all compliment the overall emphasis on natural materials and desire to maximise the feeling of bringing the outside in.