A designer was tasked with renovating a 1,205-sq. ft. apartment in a historic building in the heart of Moscow.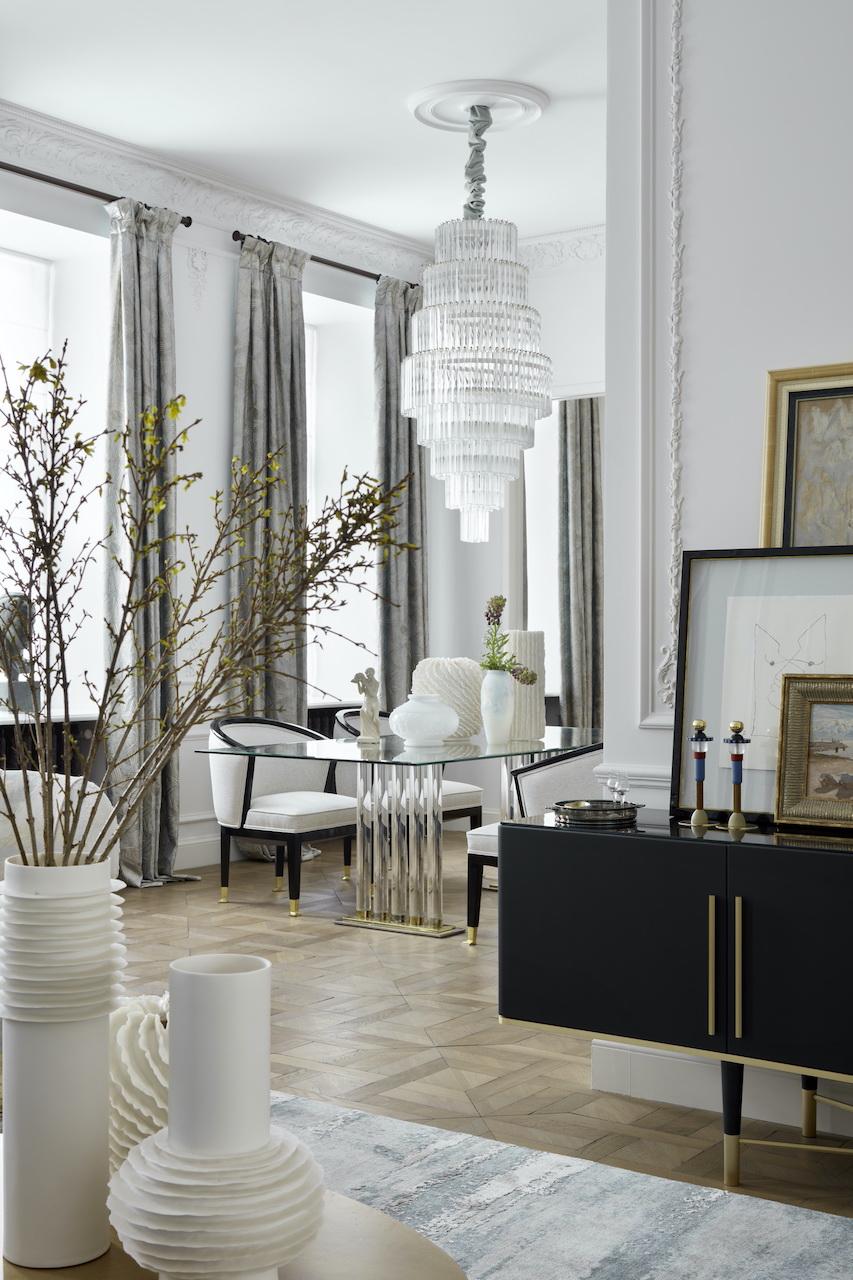 When it comes to working on renovation projects, there's often a delicate balance needed between preserving the property's past while providing the necessary updates and maintenance to ensure the property's future. Such is the challenge faced by designer Anna Zinkovskaya when she was commissioned by a client to renovate an abode in a 1905 building in the Prechistyenka district, home to many historic buildings and townhouses.
"The client is impressed by the grand high ceilings and the many windows when he buys the apartment, but the worn-out colour of the walls and the outdated bathrooms and kitchens are not up to scratch," said Zinkovskaya.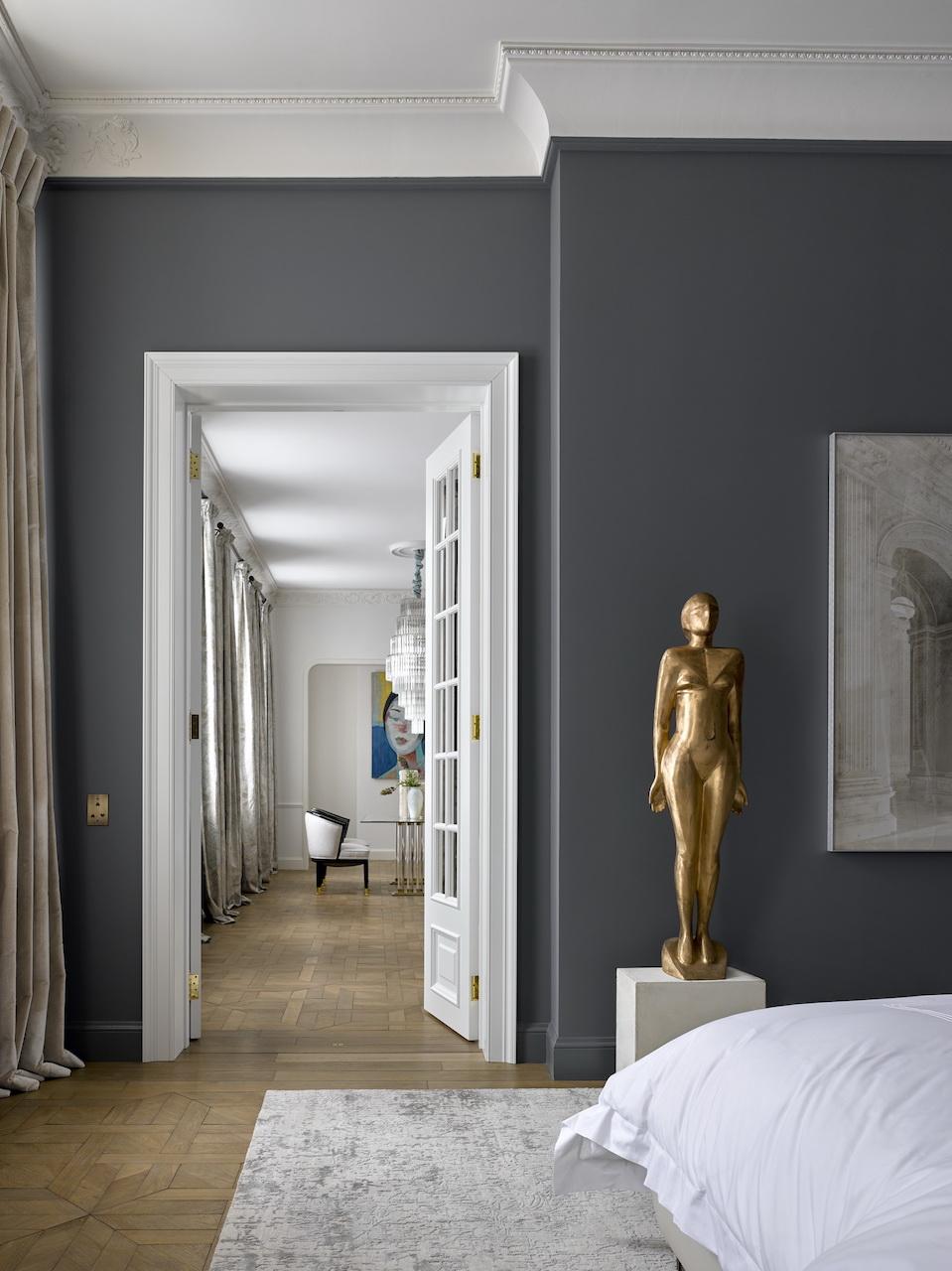 Gagarinsky Lane — where the apartment is located — is one of a few streets in the capital in which the passage of time has been preserved, with only a handful of modern additions. The clash between the old and new makes the contemporary apartment shine among its counterparts.
As the client was looking to move in as soon as possible, the plan was to swiftly repaint the walls, renovate the bathrooms, fill the flat with new furniture and decor. Nevertheless, in practice, everything turned out to be somewhat more complicated than initially planned.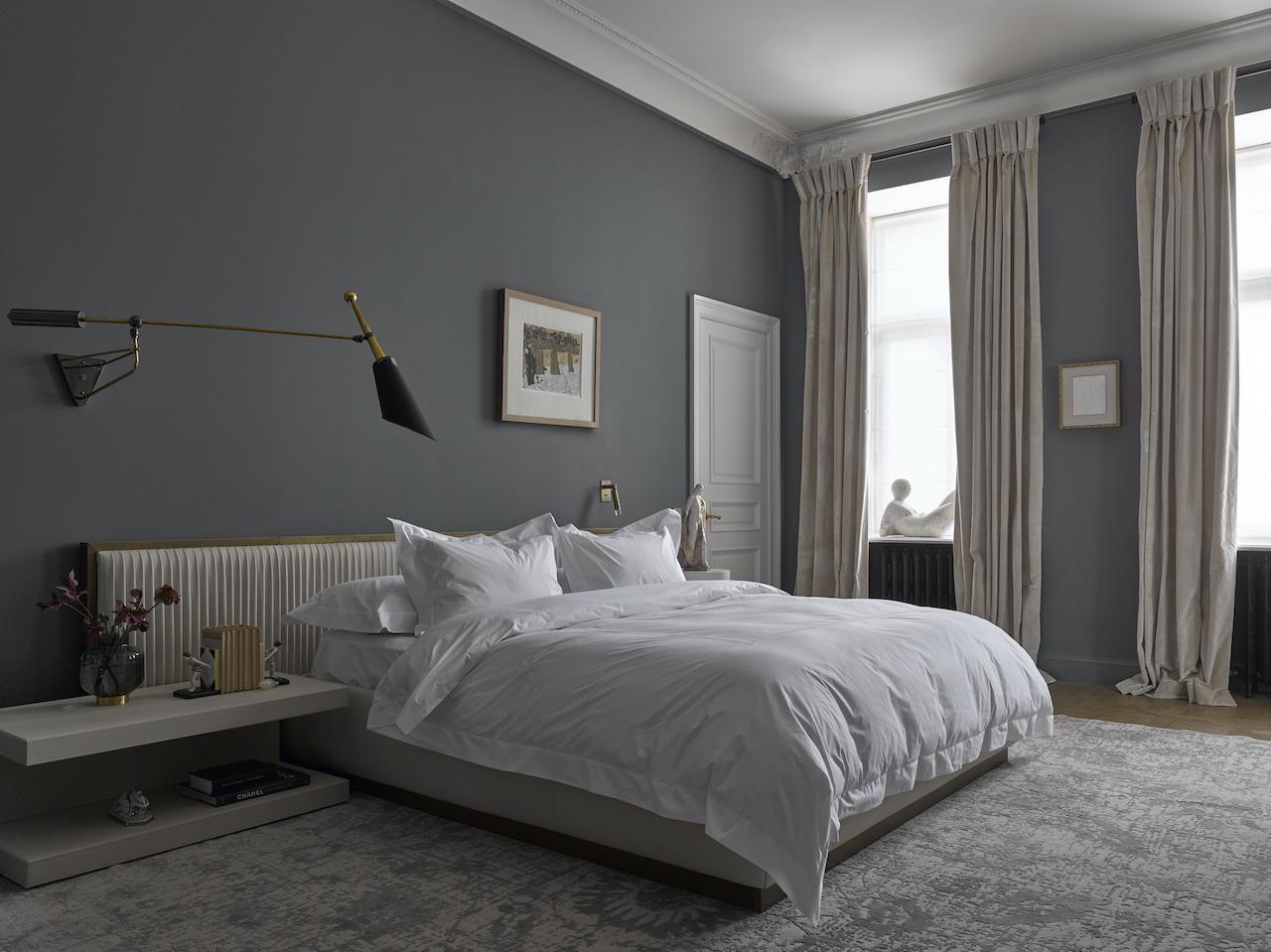 Despite housing only one bedroom, the layout hasn't been altered. The designer retained the oak floors brought from France, removed the faux fireplace, then began the painstaking work on selecting the furniture and decor, as well as the delicate remodeling of the space.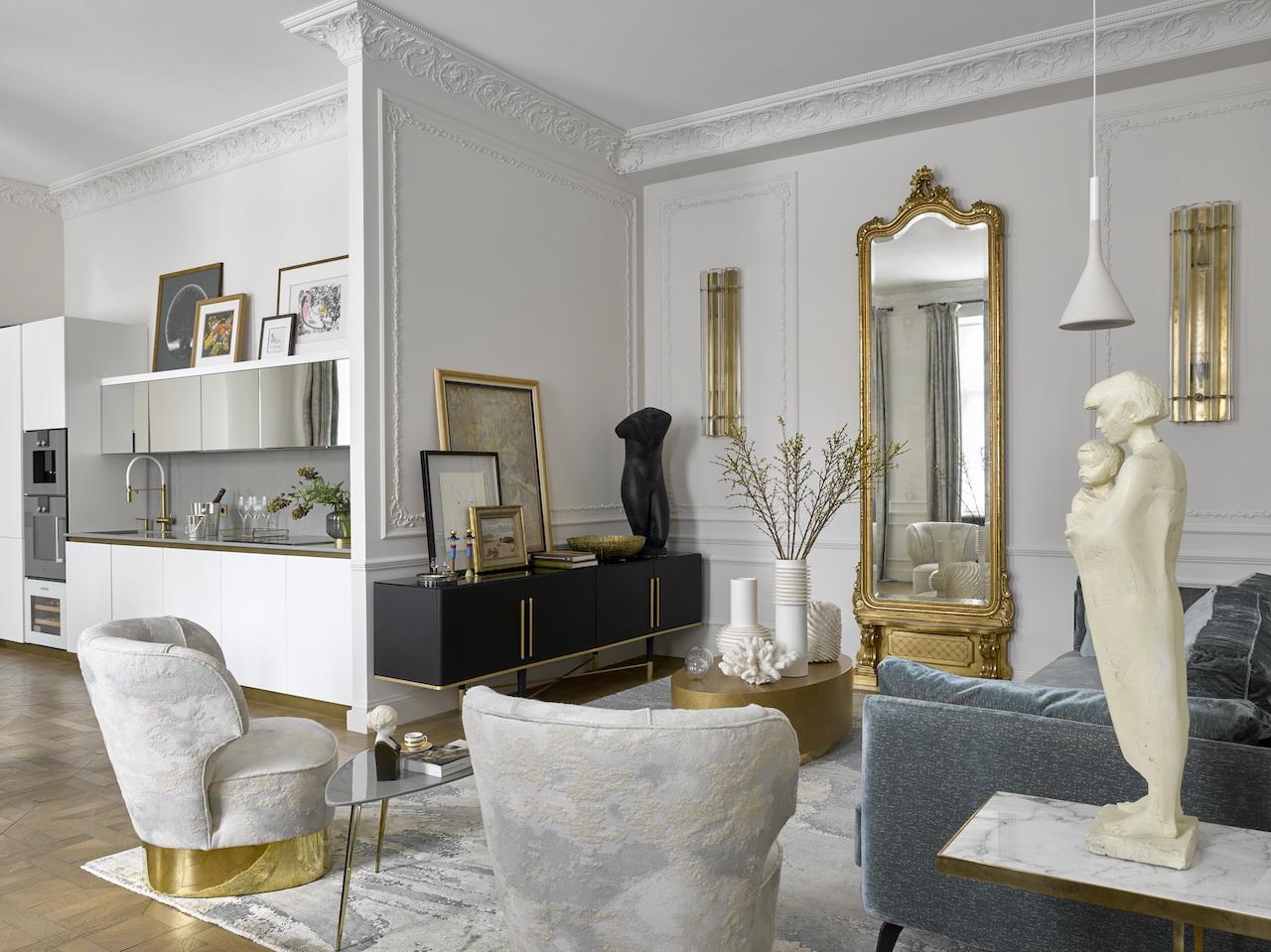 "It is impossible to purchase all the right items overnight. It happens that you search for something for a long time and then, completely by chance, you find the one that clicks and the interior becomes complete," said Zinkovskaya.
One such example was the mirror by Daria Romas from the Boutique Antique gallery, along with items bought from galleries and flea markets in France and Italy. Many elements, including the dressing rooms, built-in furniture and bed, were designed according to the designer's sketches and later produced in Russia and Italy.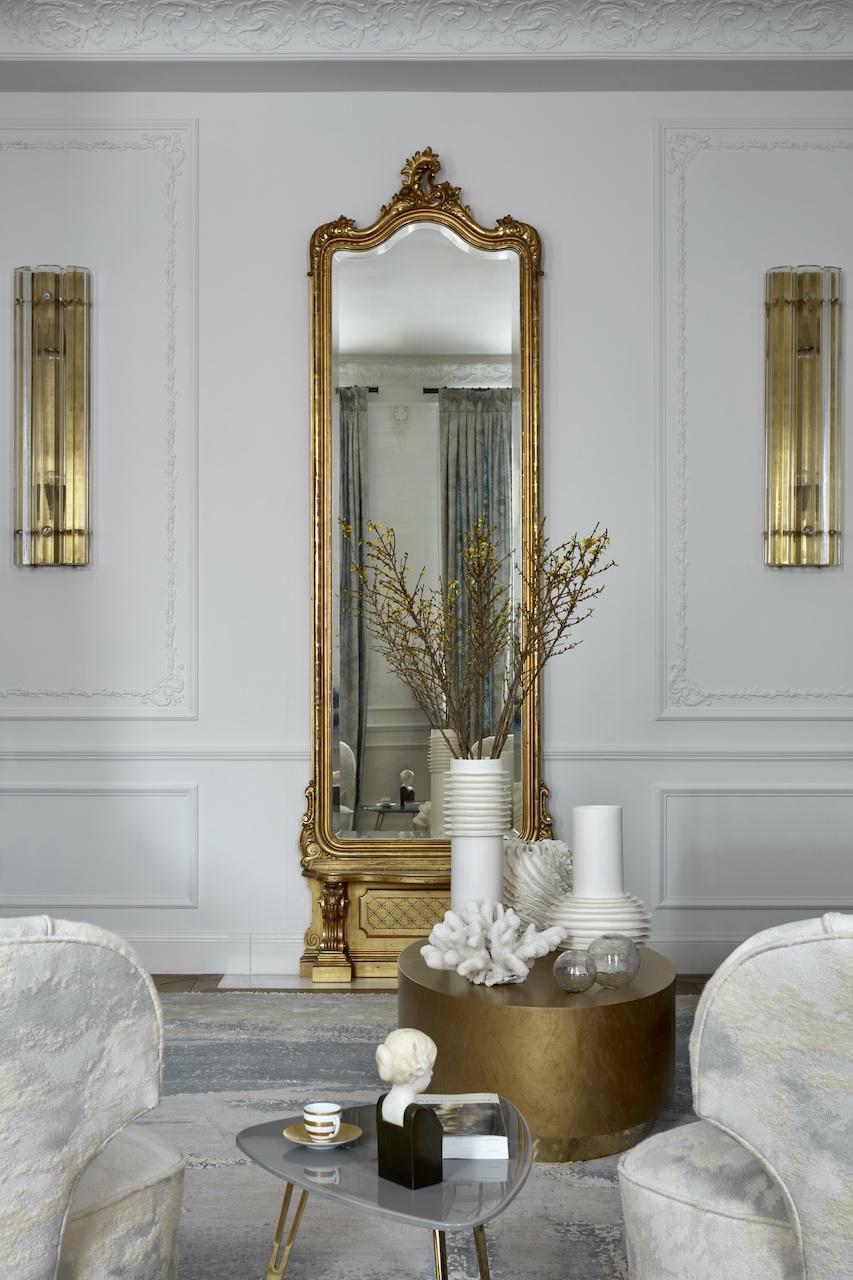 Another highlight is the modern artworks that add a touch of subtle elegance. Many of the paintings, drawings and sculptures were bought by the client himself. One of which was the monumental works of the famous Russian sculptor Lyudmila Karayeva, a corresponding member of the Russian Academy of Arts who has garnered a myriad of prestigious awards throughout her career.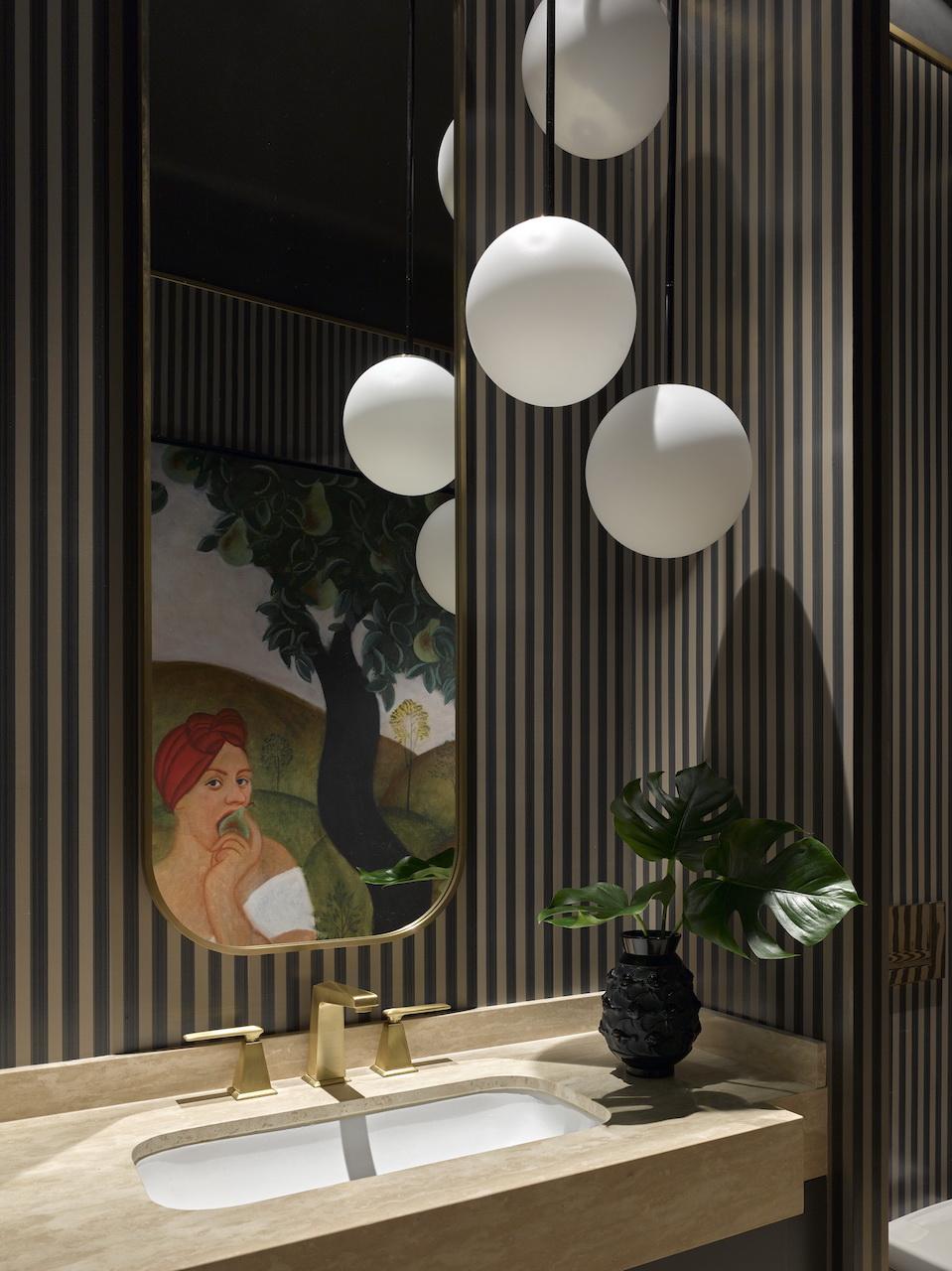 Designer Anna Zinkovskaya @autreligne
Photo by Sergey Ananiev @sergeyananiev
Styling by Natalia Onufreichuk @onufreichuk