Art, architecture, engineering, and urban planning come together in "Wunderkammer", the renowned music institution in Bressanone, Italy.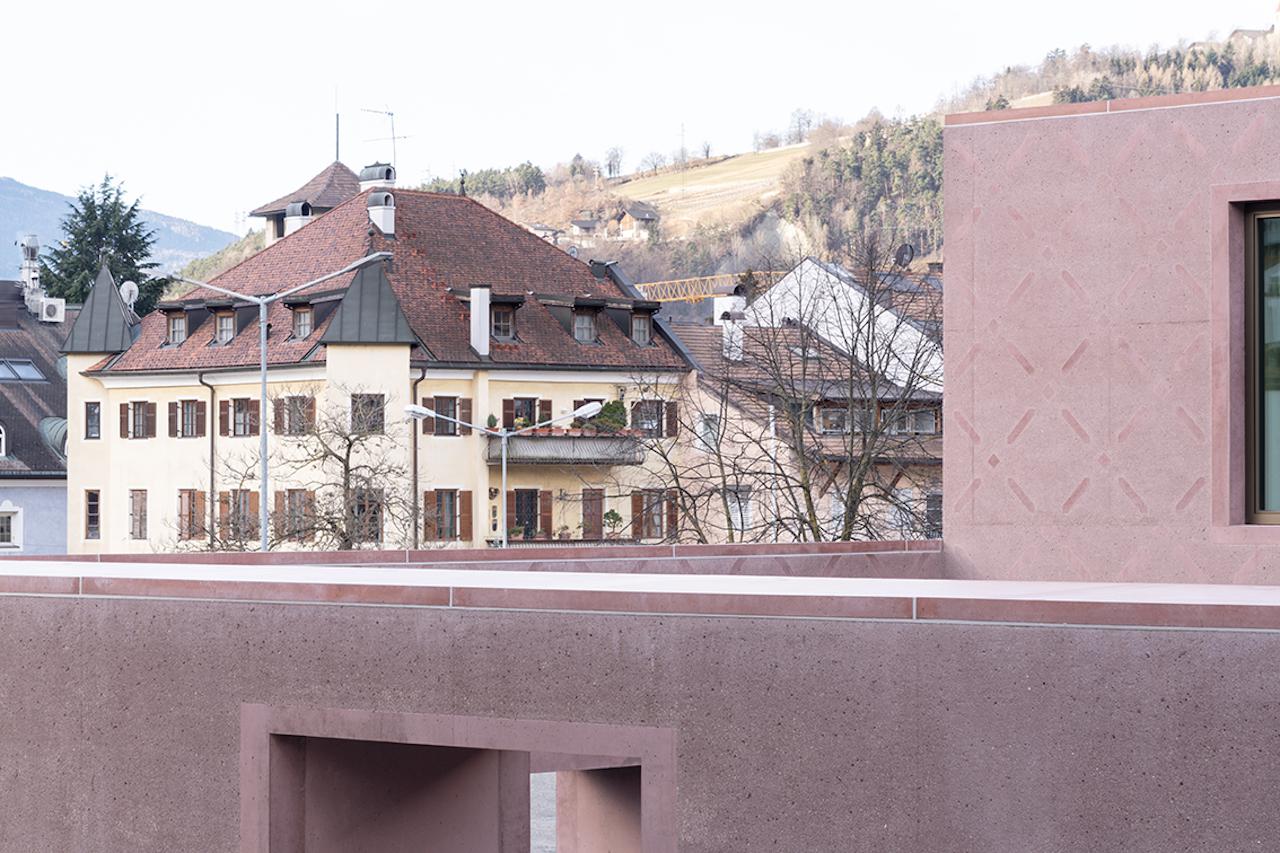 Architectural firm Carlana Mezzalira Pentimalli has completed "Wunderkammer", the Music School of Bressanone, an institution founded in 1961 and a landmark for the entire region. Located in the northern area of the Italian city, close to its ancient core, the project represents the new gateway to the city.
The intervention is an integral part of a larger plan, which includes the construction of a new underground public car park on two levels to the north, with an urban crossing park on the roof. Its southern counterpart will feature a square with an additional underground level of public parking, which connects the Brenner state road – an ancient artery connecting Austria and Italy – with the municipal swimming pool and the historic city.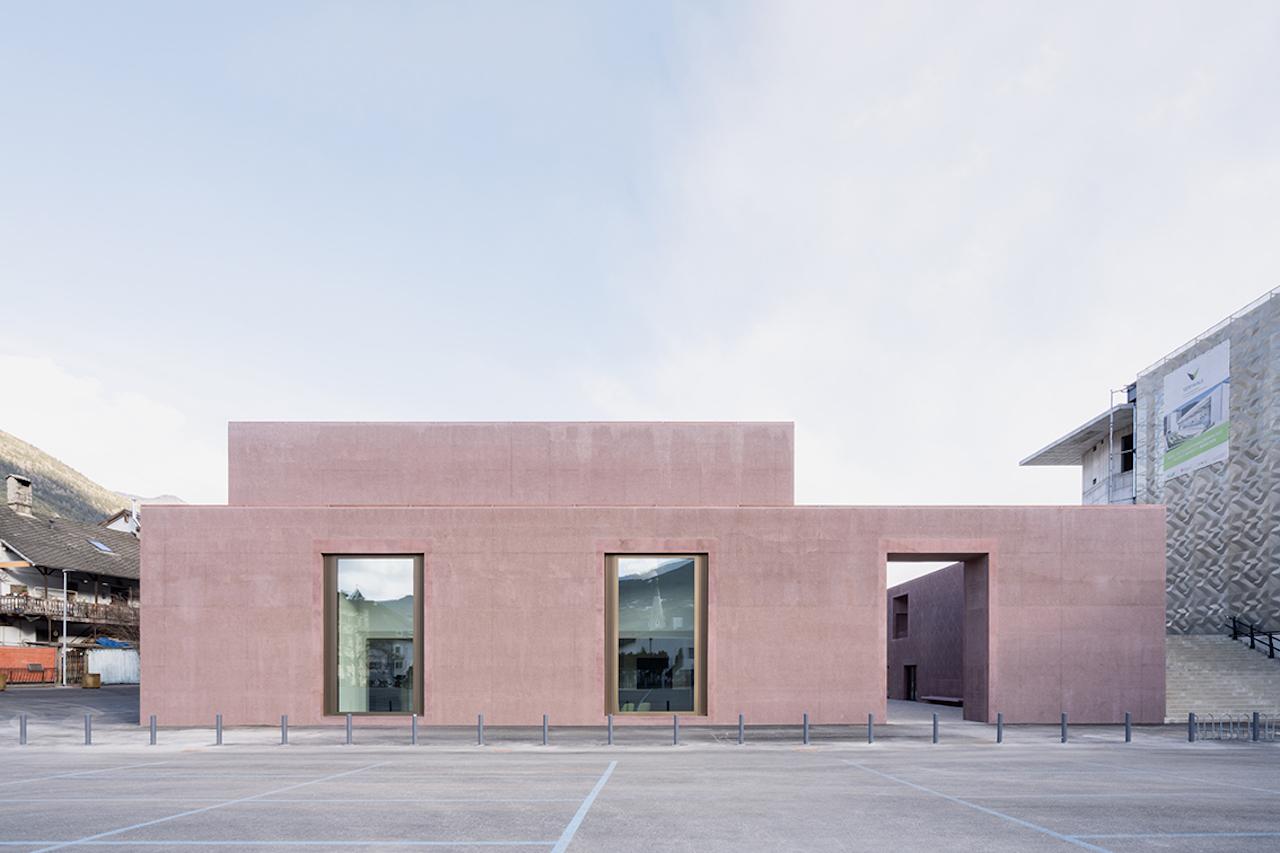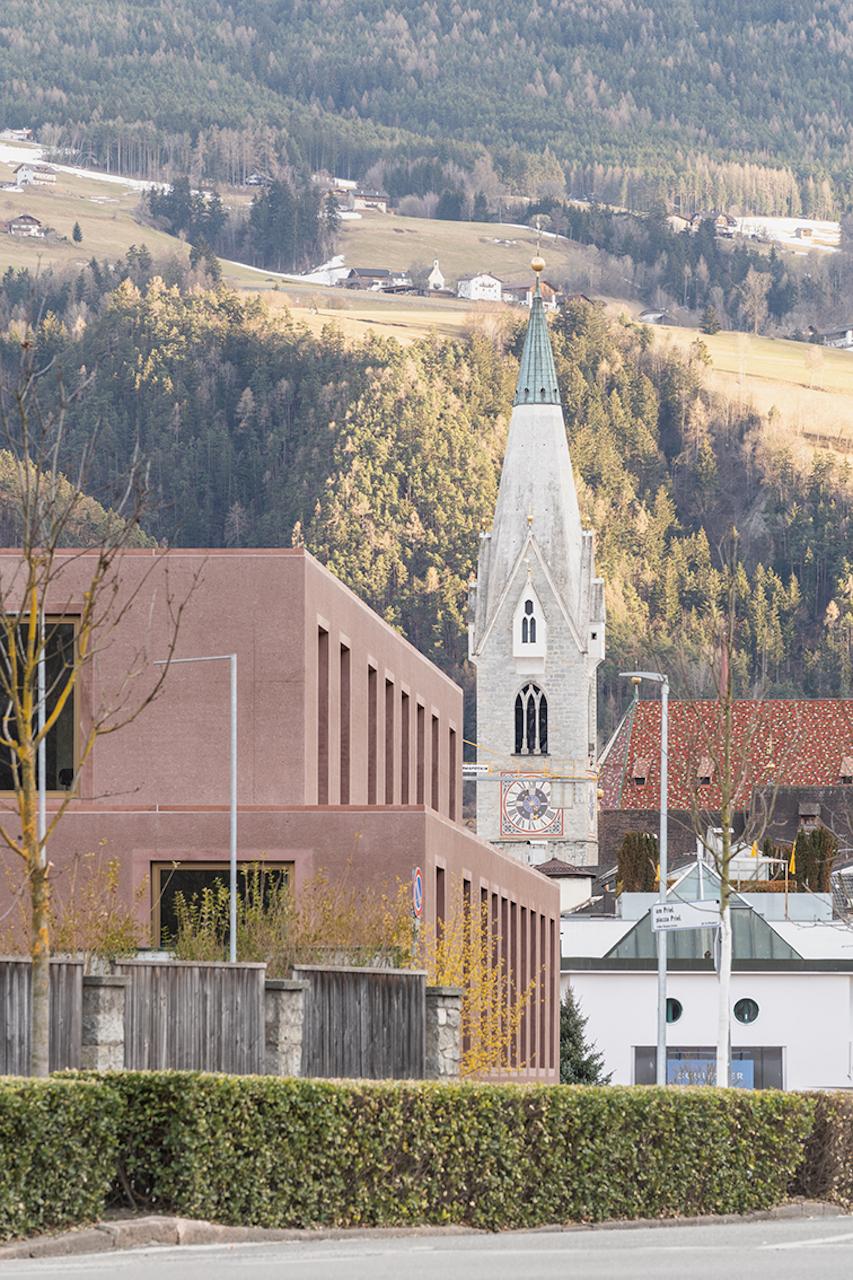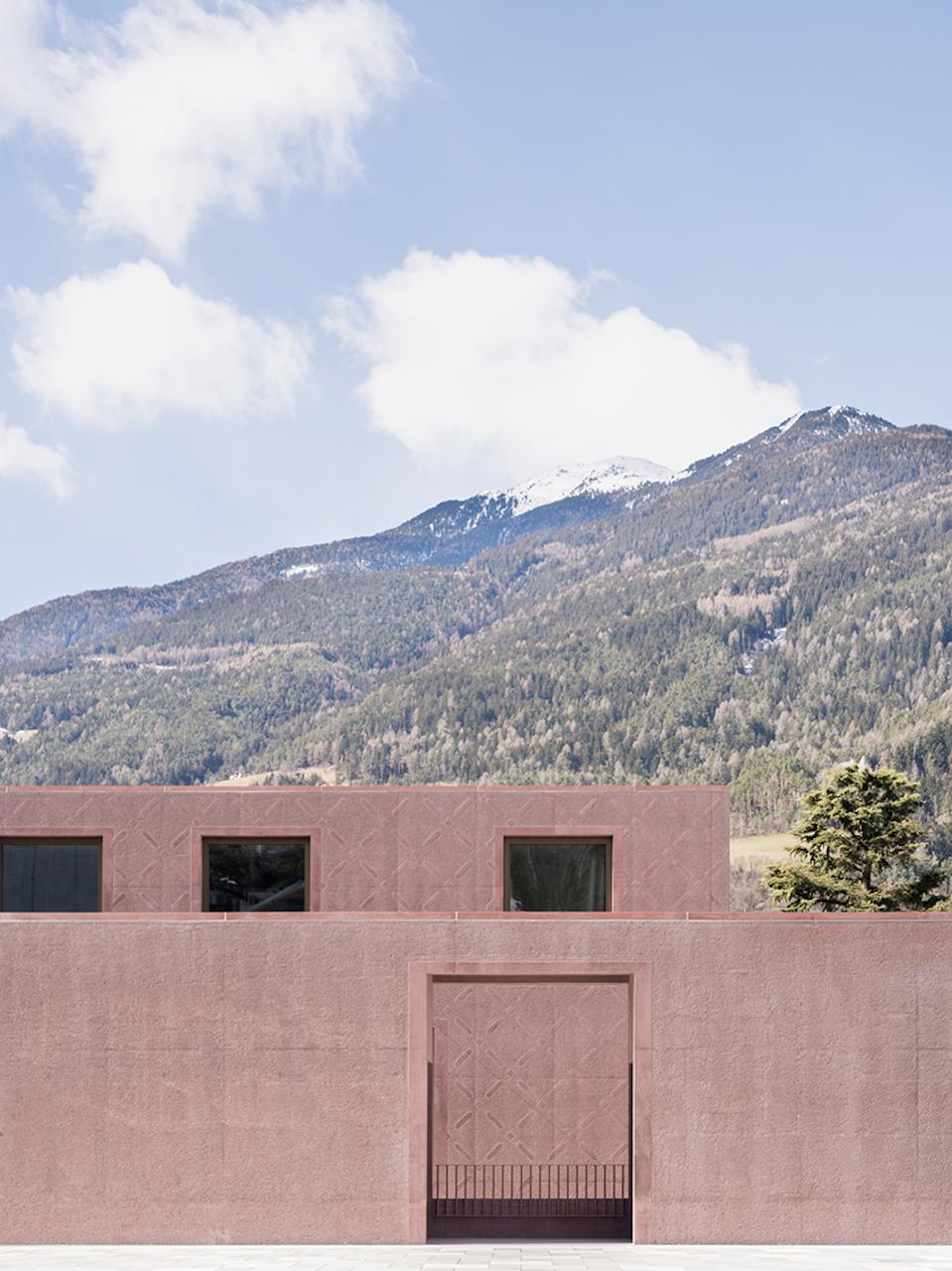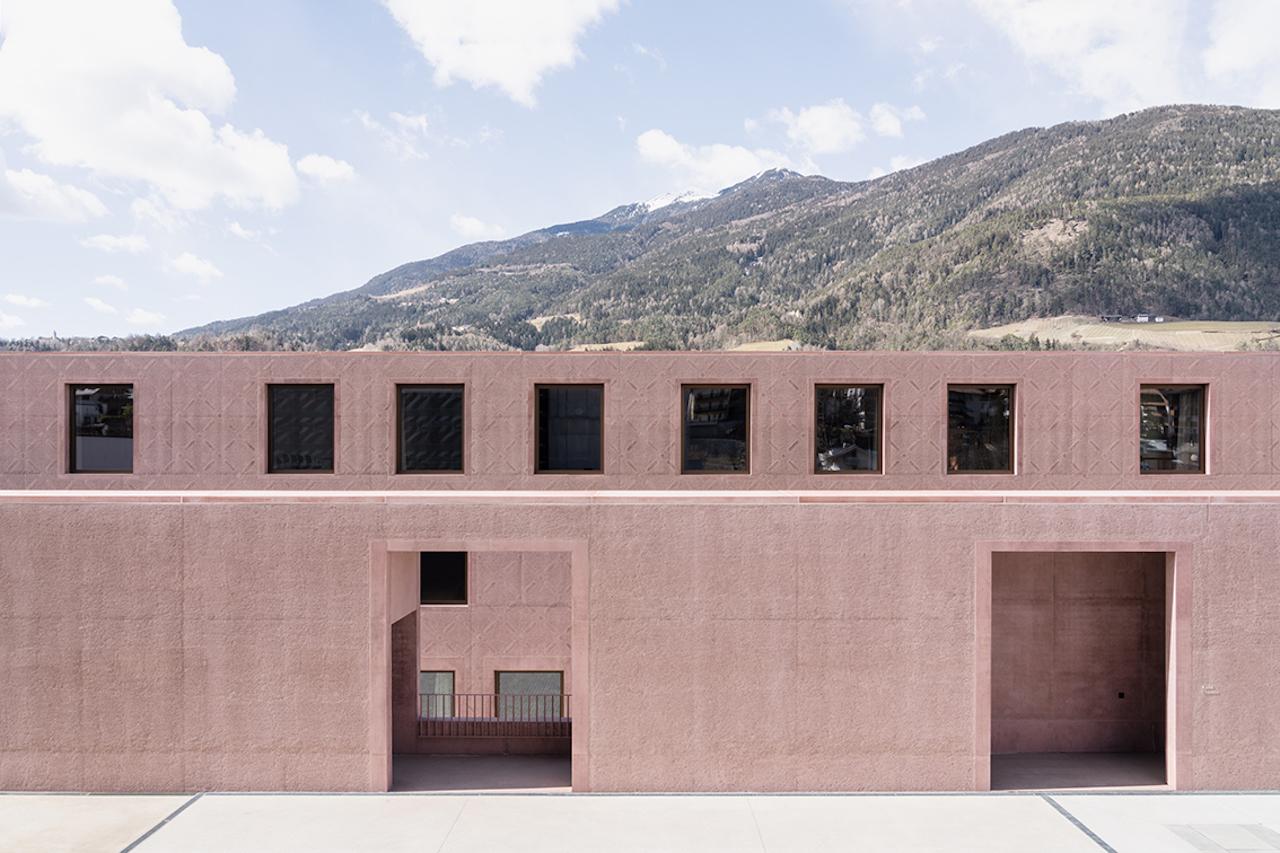 A hub for underground vehicular flows and pedestrian paths at all levels, as well as the north face of the future square, surrounded to the east by the climbing wall and the municipal swimming pool, the school guarantees the appropriate spatial alignment to complete the new urban plan and resolves the orographic dilemma and the differences in altitude.
In this way, all areas are connected and easily accessible, tessellating the square with the parking lot, the buildings of the Music School and the spaces of the Banda Musicale and Alpenverein associations, arranged within a compact volume north of the climbing wall. The result is a continuous parterre distributed on several levels.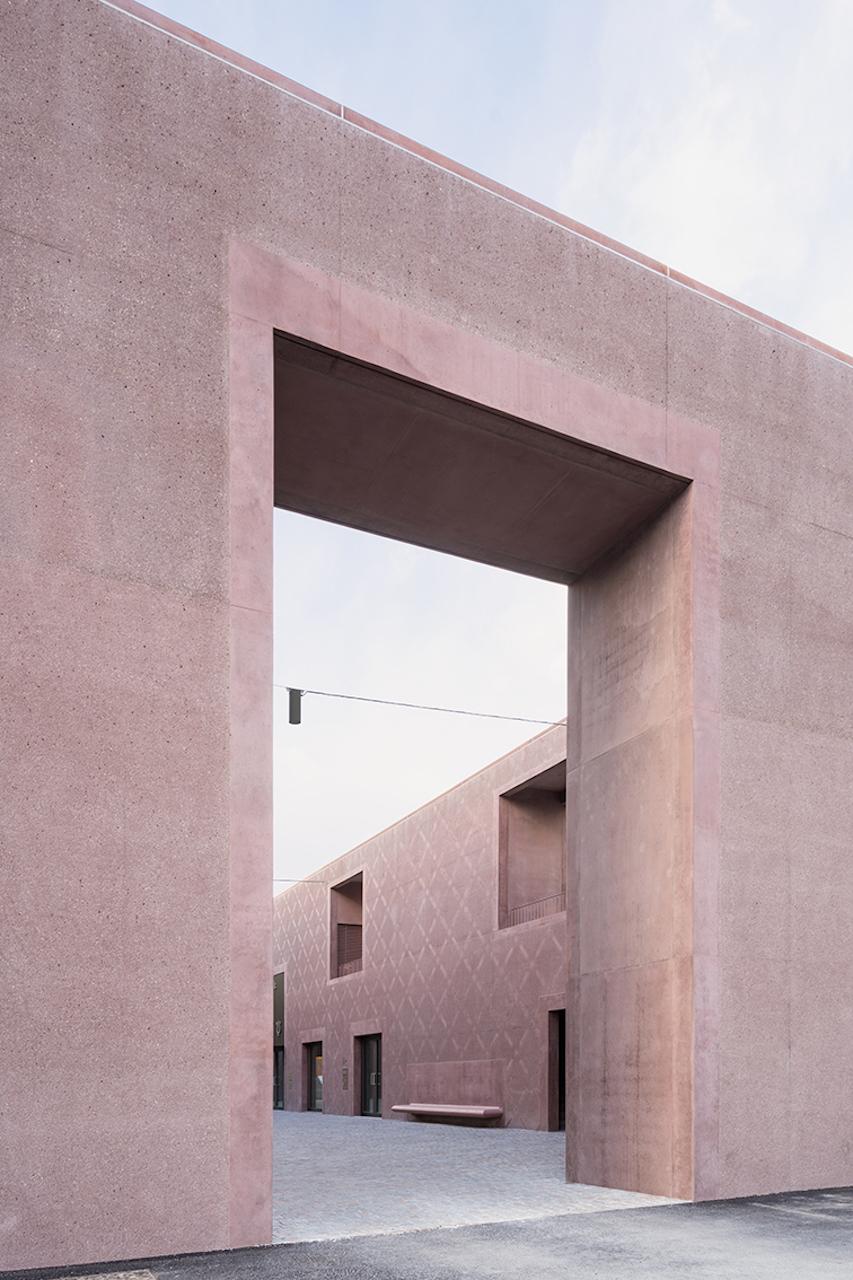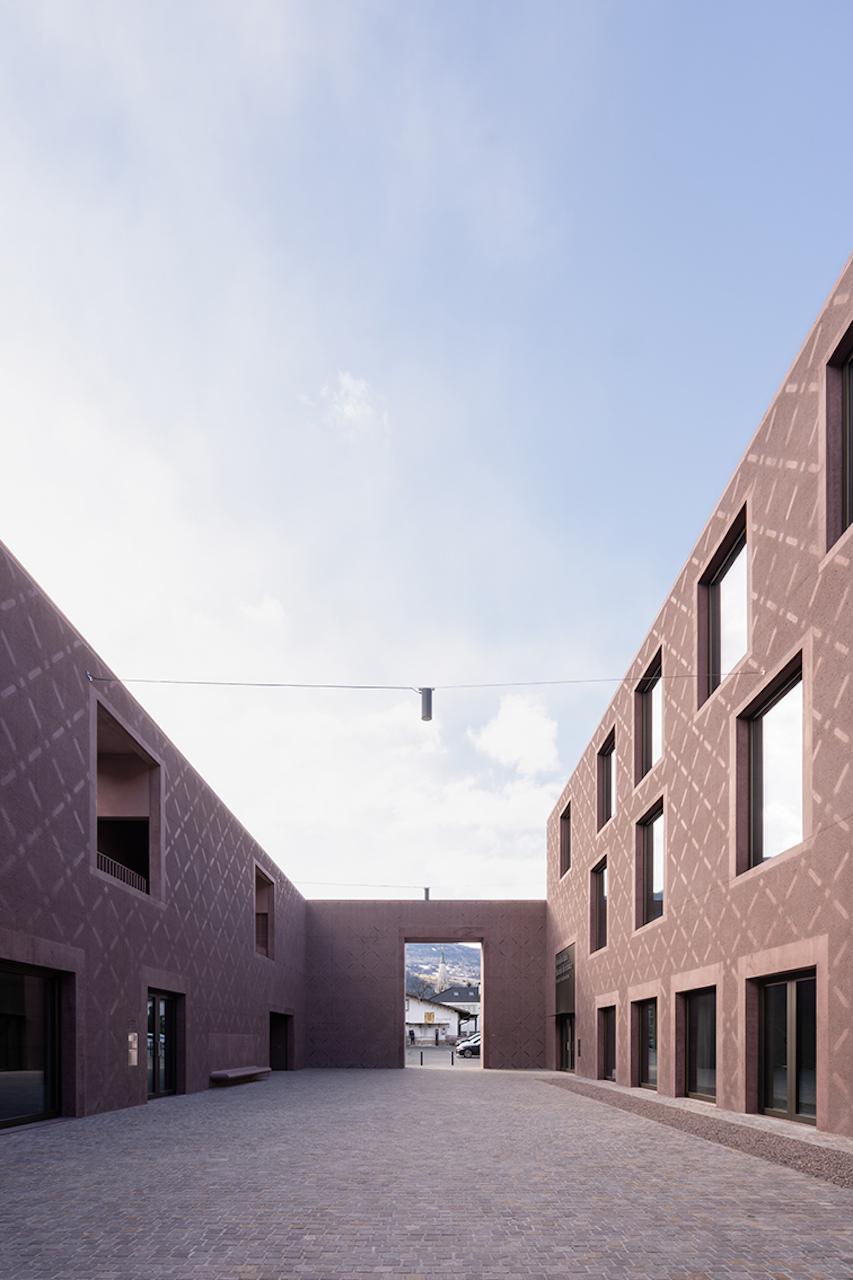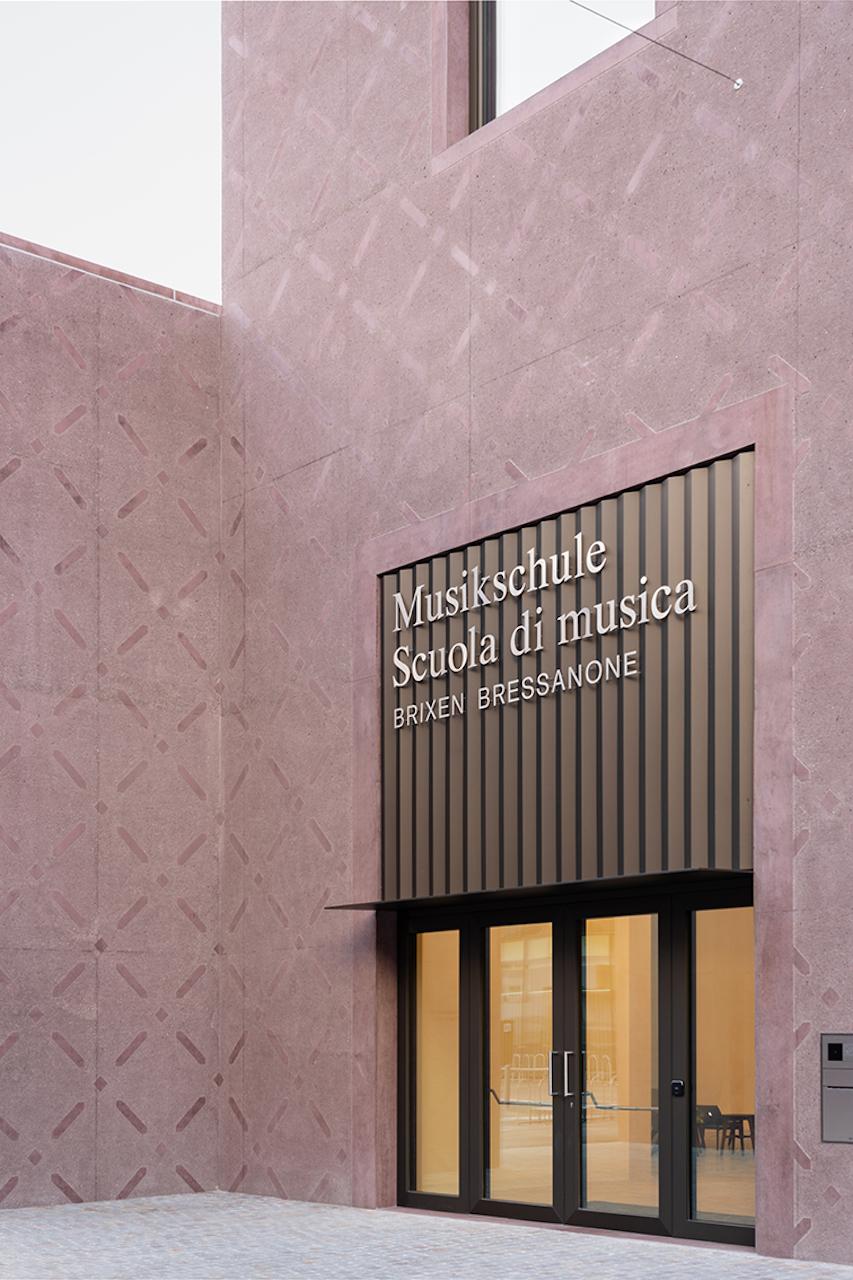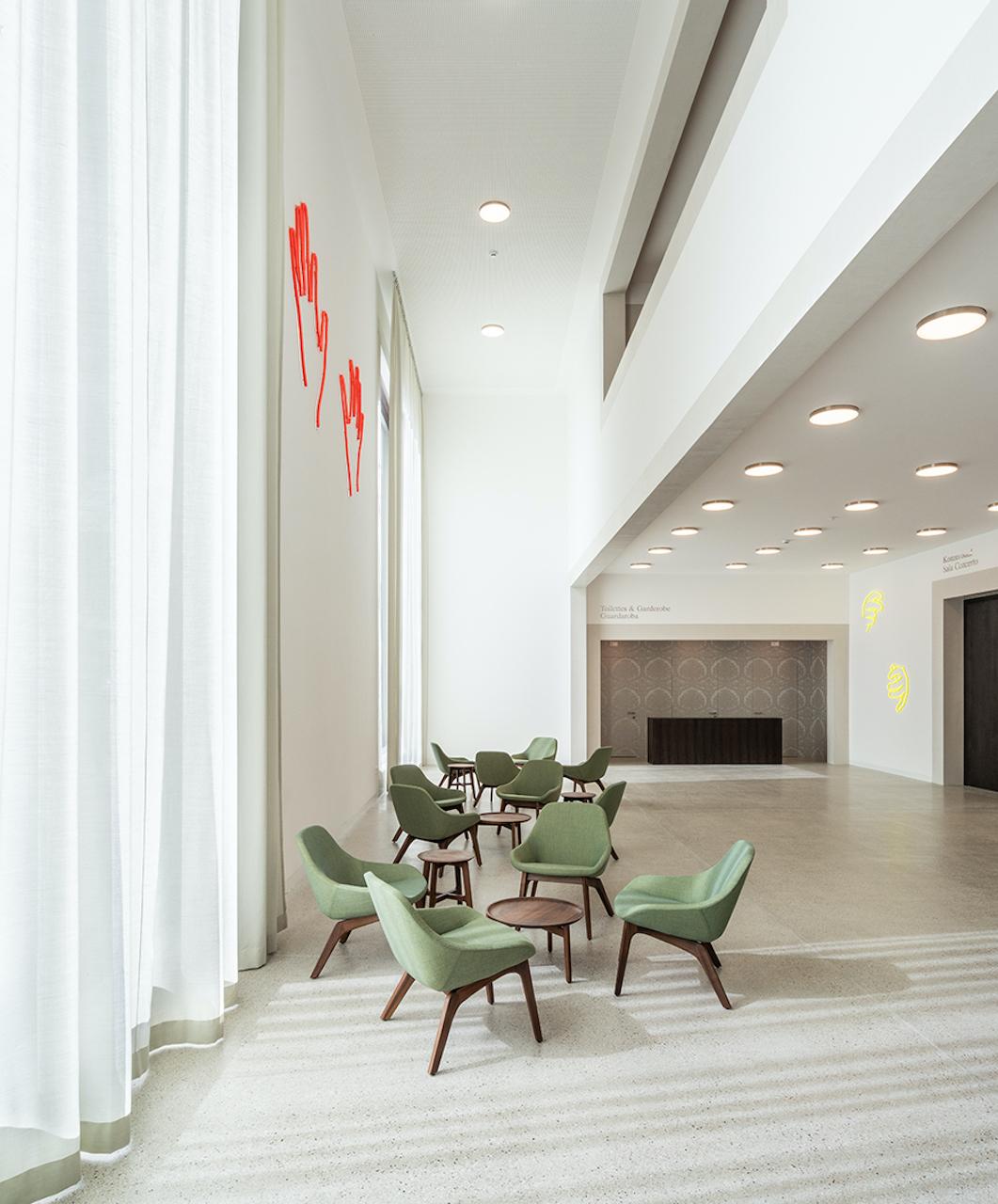 Located in the western part of the entire intervention, the school is spread over three floors above ground and a portion of the basement. To mitigate the impact on the city skyline, the top floor is set back from the line of the external facades, obtaining an optical effect that dissolves the perception of the building. The elevations are also conceived as wall faces, whose treatments change in relation to the context, in order to resonate harmoniously with the surrounding buildings.
The enclosure, which together with the volume of the school surrounds the large collective space of the courtyard located to the east, is configured as a two-storey volume, within which the vertical distribution elements and city services are located. Accessible to the public at all times, the courtyard houses a series of connecting devices and collective services, such as kiosks, warehouses and vertical distribution elements.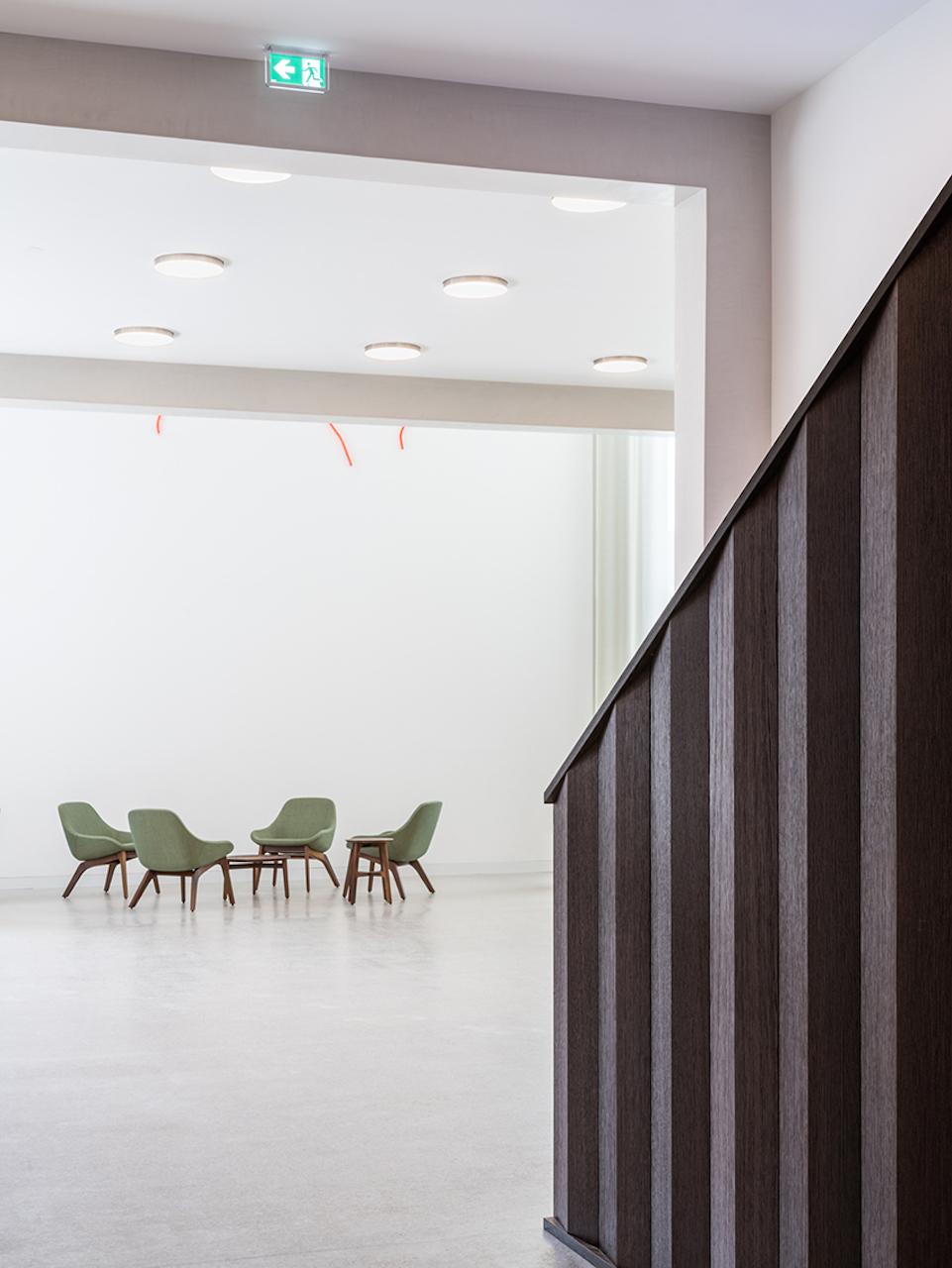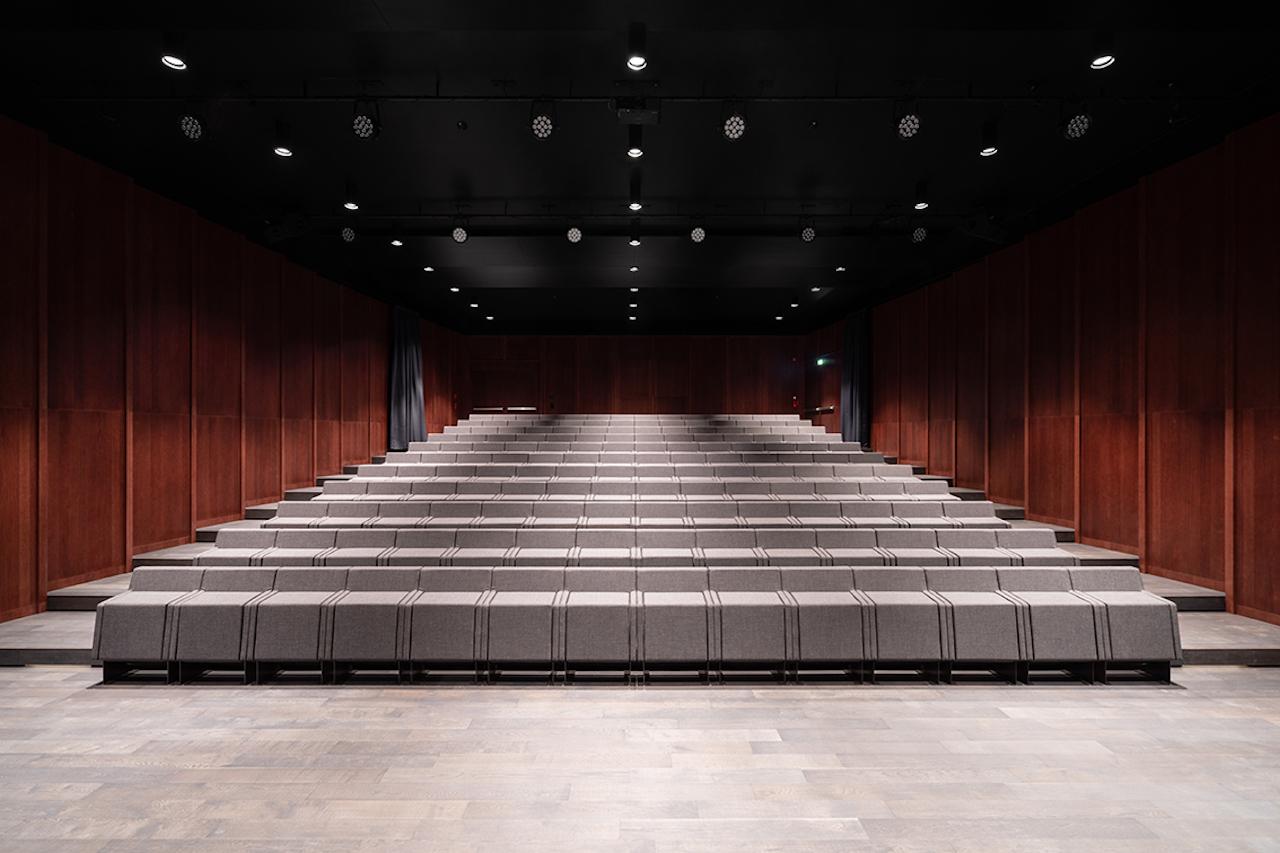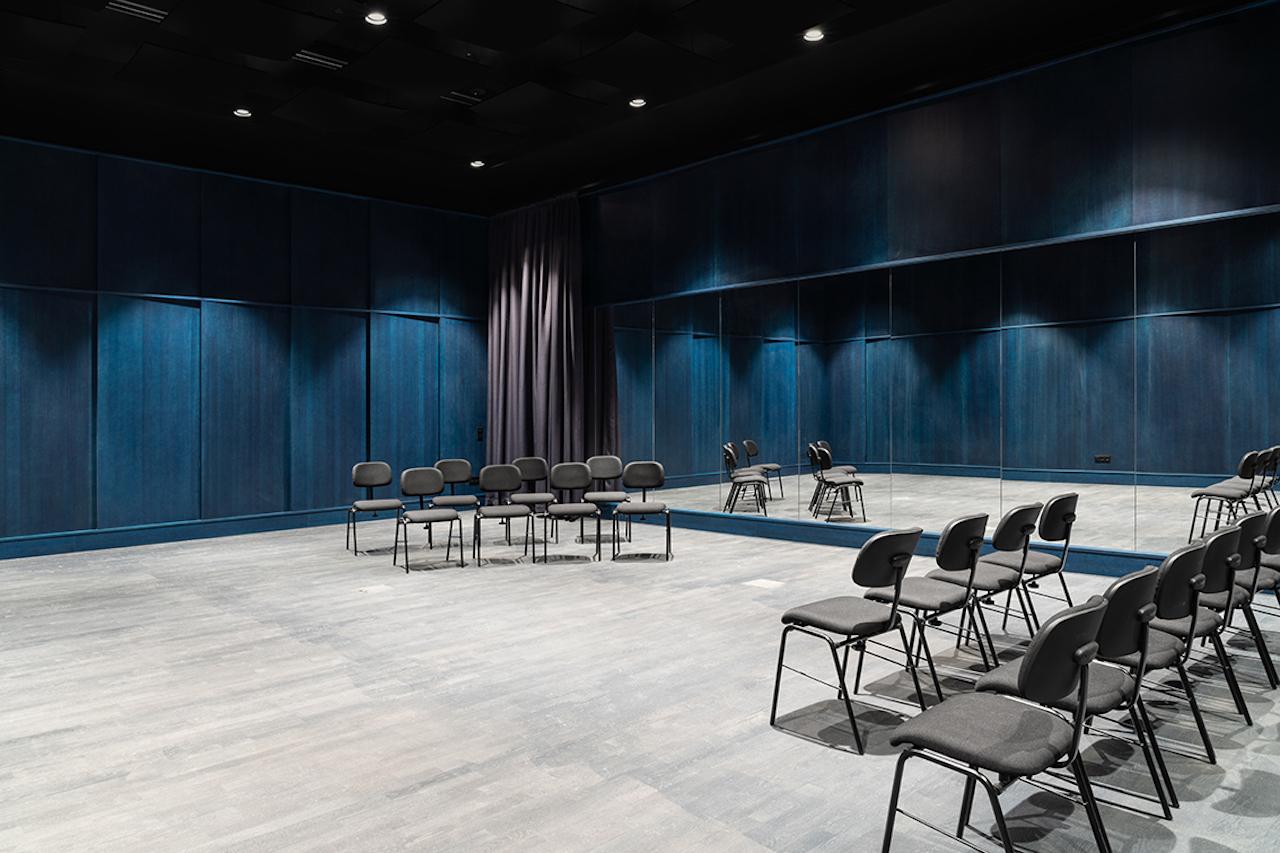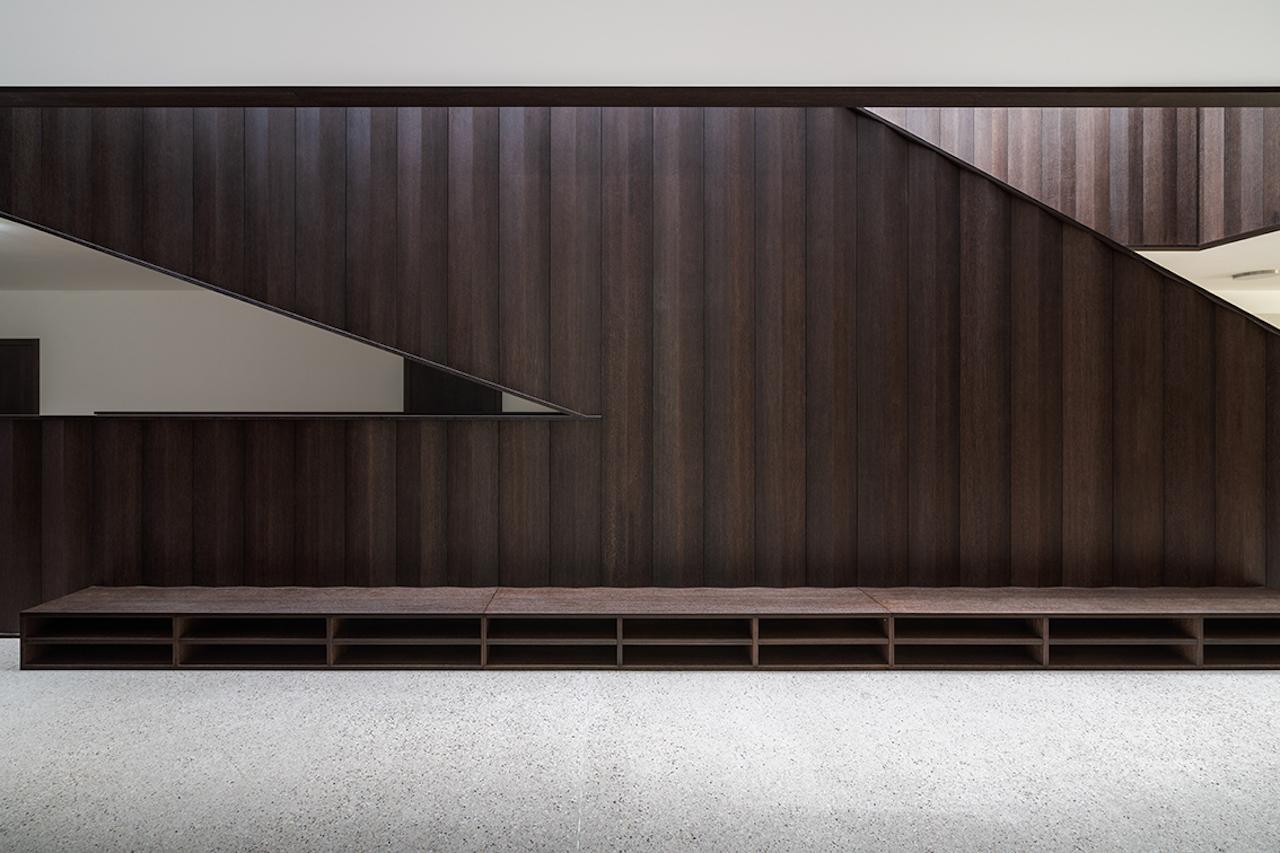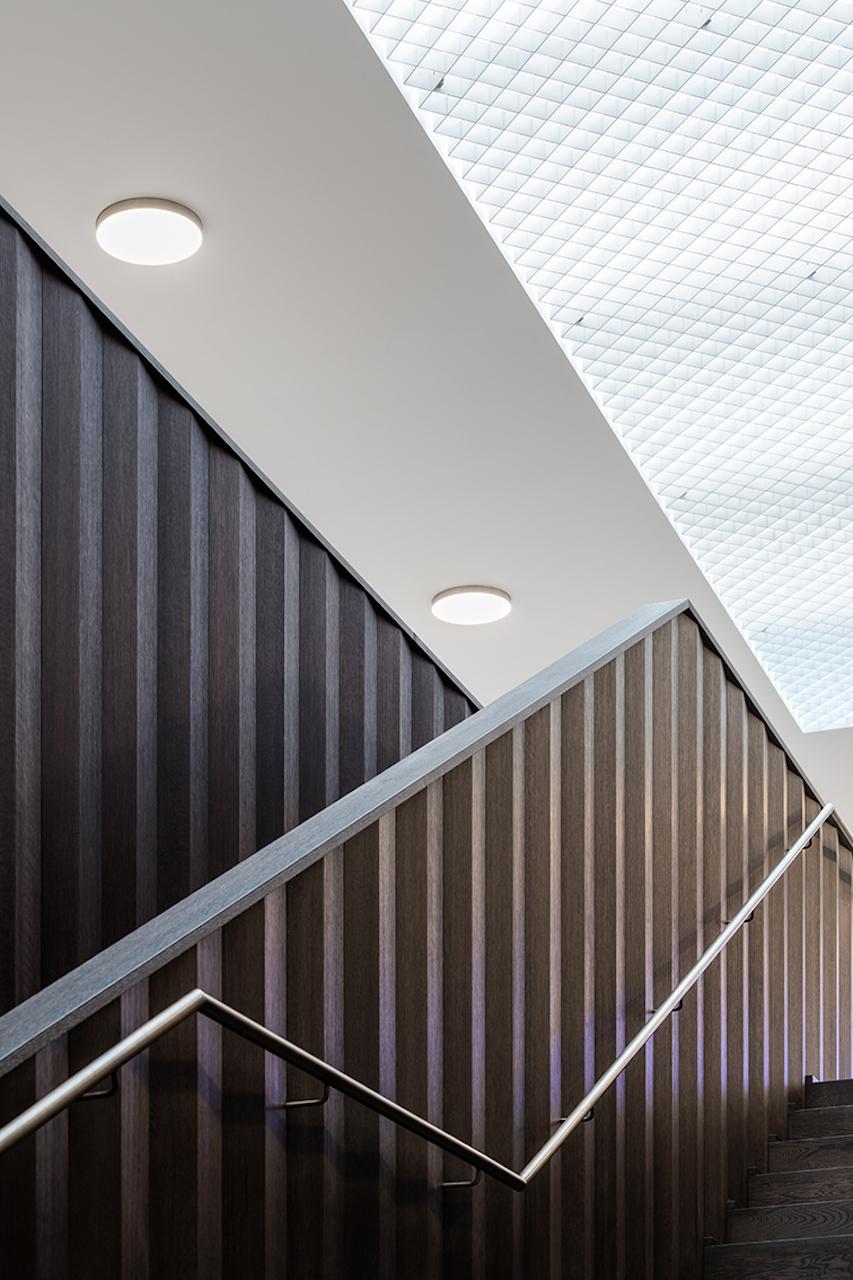 "One of the peculiarities of the project is the 'garden of music', a finely decorated open-air room, inside the enclosure and yet outside the volume of the School, which dissolves the boundary between inside and outside – the ambitious attempt to tame an urban space," explains the architects Michel Carlana, Luca Mezzalira and Curzio Pentimalli.