Architect Annalisa Mauri uses versatile Flexform furniture to create a harmonious flow between the indoor and outdoor spaces of this Italian villa.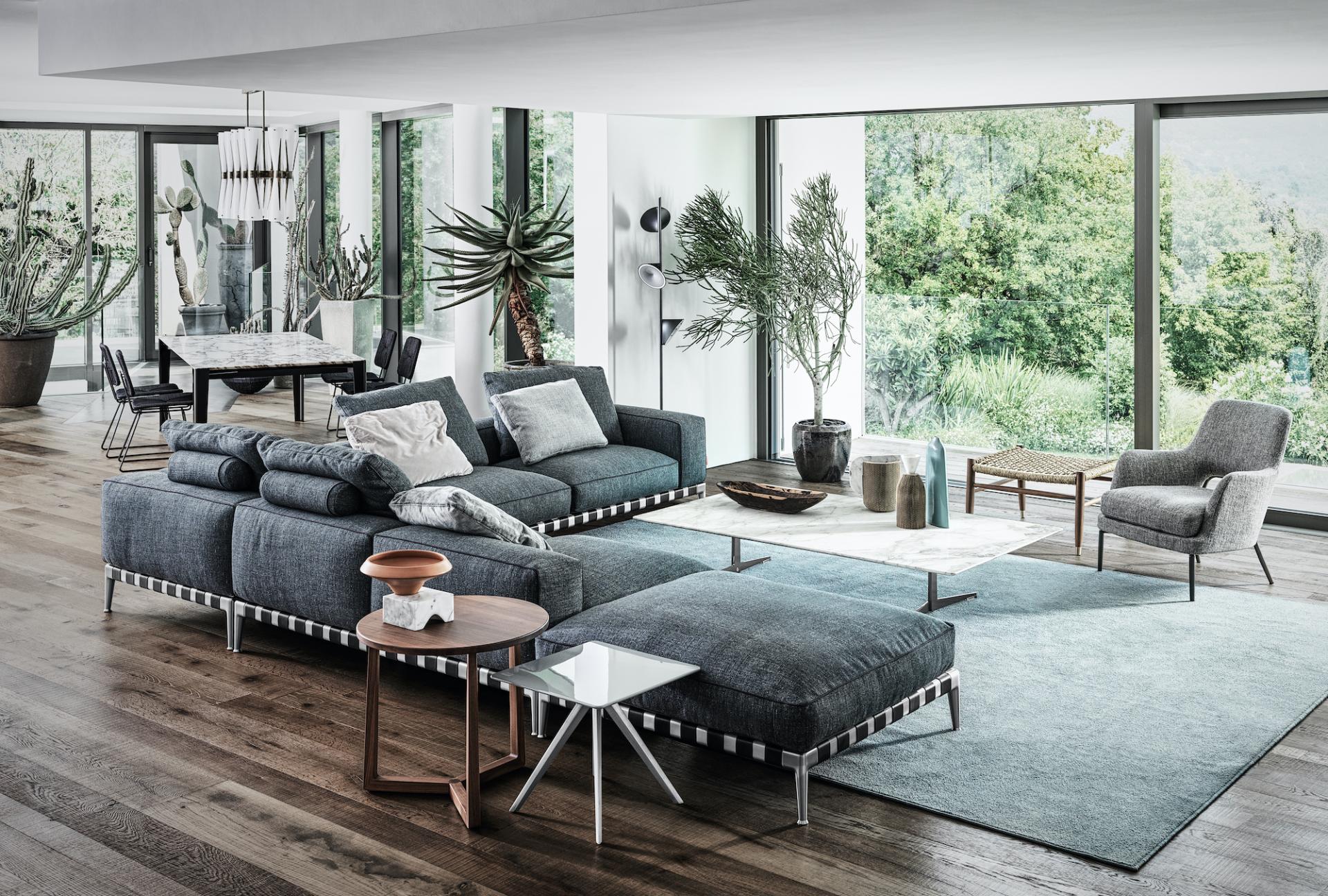 In the small lakeside town of Alserio, in the Lombardy province of Brianza in north west Italy, is a 6,997 square-foot family villa that chooses modern vernacular architecture in lieu of the traditional regional style.
Set along a North-South axis, parallel to a lake, and surrounded by green fields and the majestic Orobie Prealps mountains, the architecture of the villa was inspired by the site's idyllic landscape. Inside, bright and flexible contemporary interiors were designed to accommodate the views, and encourage indoor-outdoor living.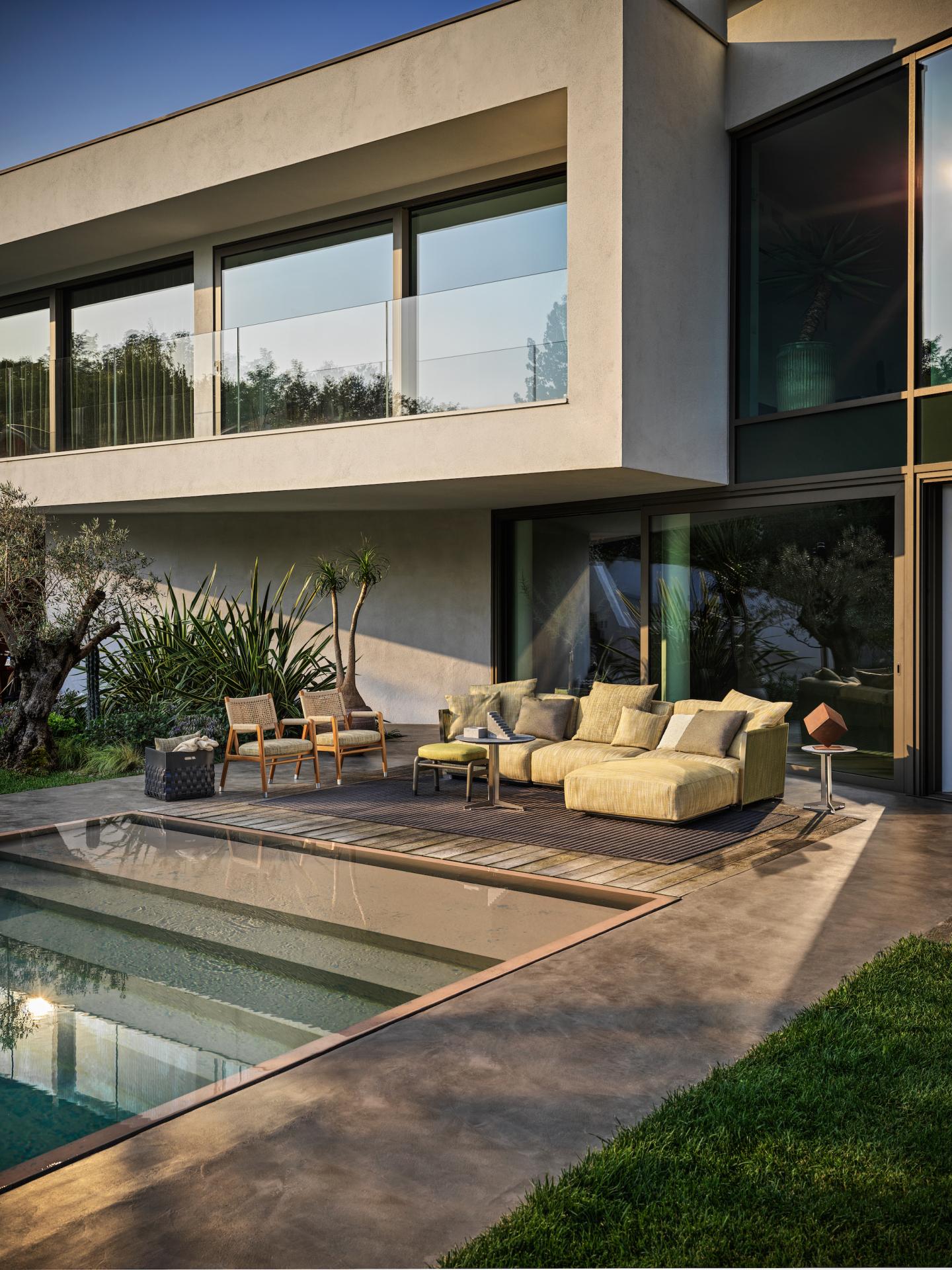 The project's architect, Annalisa Mauri, designed the villa in a Y-shaped plan with three levels and three volumes, which she calls "ribbons" because of their slender, elongated form.
The villa's concrete structure has been covered with white plaster and its titanium zinc roof was designed with gentle inclines to enable the incorporation of solar and photovoltaic panels and easy rainwater drainage.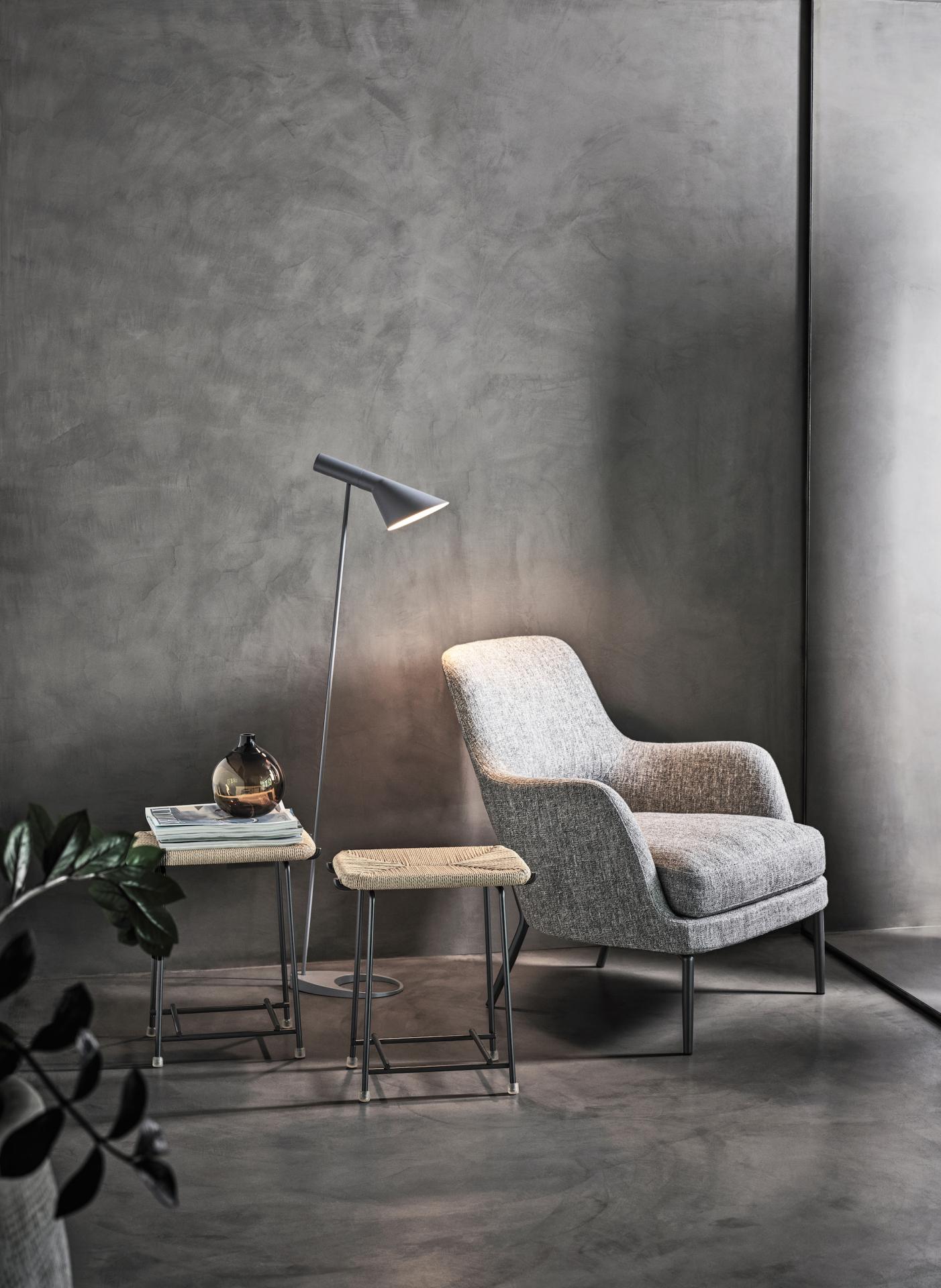 "The architecture is clearly beyond any classic and typical Brianza building, but my aim was to create a sustainable, modern family home capable of communicating with its Brianza context, while looking towards the twenty-first century," Mauri says.
On the ground level is a double-height living lounge, an indoor swimming pool with counter-current swimming and relaxation space, a guest bedroom and bathroom, a Turkish bath, utility rooms, a small apartment for service staff, a service bathroom, technical rooms, and a garage.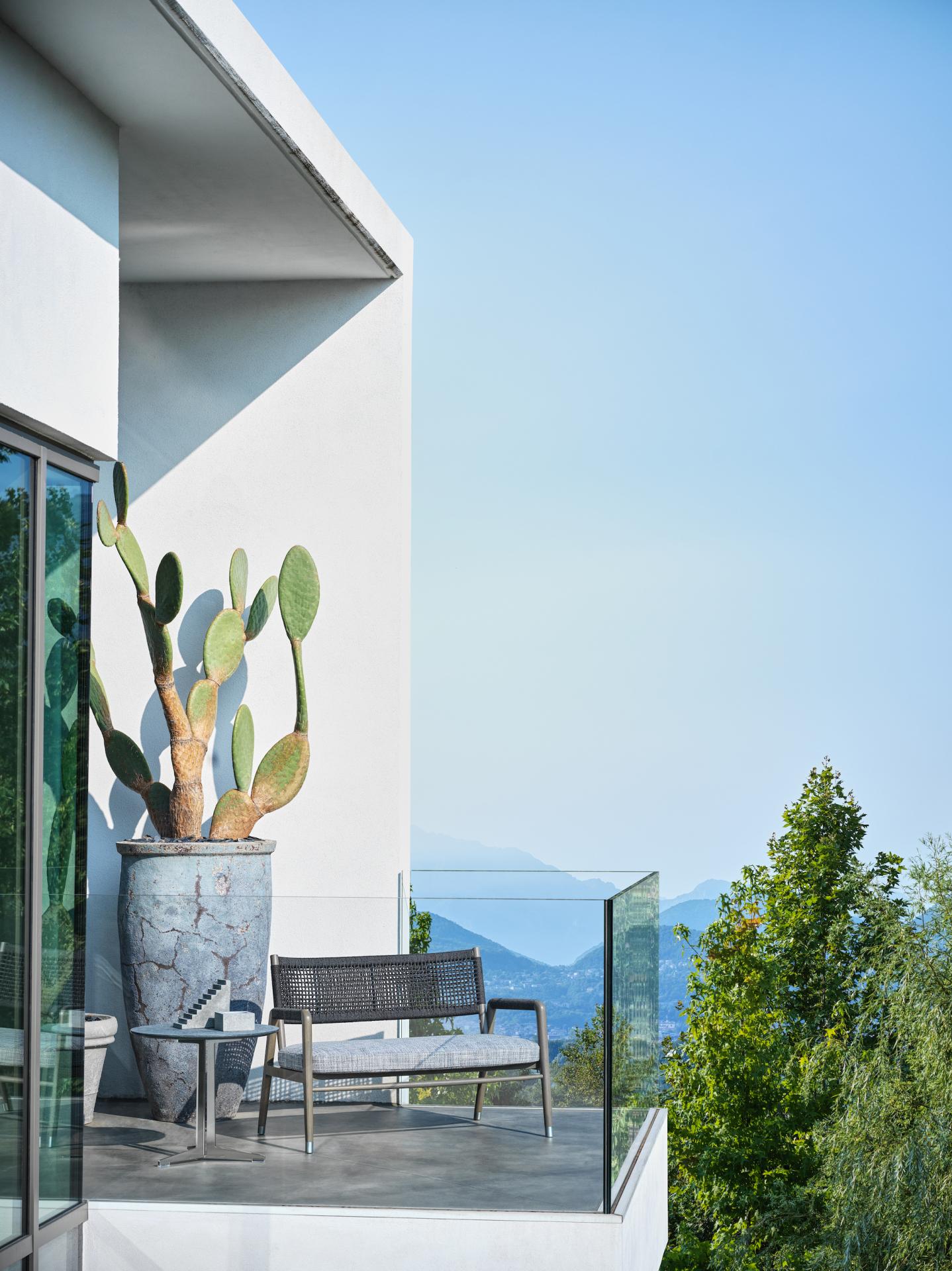 On the first level is the main entrance, living lounge, kitchen, a small terrace, a guest bathroom, and two children's bedrooms with en suite baths and walk-in closets. On the topmost floor is a solarium study area and the en suite master bedroom, which opens onto a large terrace that looks out to stunning panoramic views of the surrounding landscape.
There is also an outdoor swimming pool in the garden, which includes a shaded meal area with an outdoor kitchen and tables. Three staircases connect the different floors. The main staircase spreads across all three levels and is accented by a 7.5-metre chandelier designed by Mauri.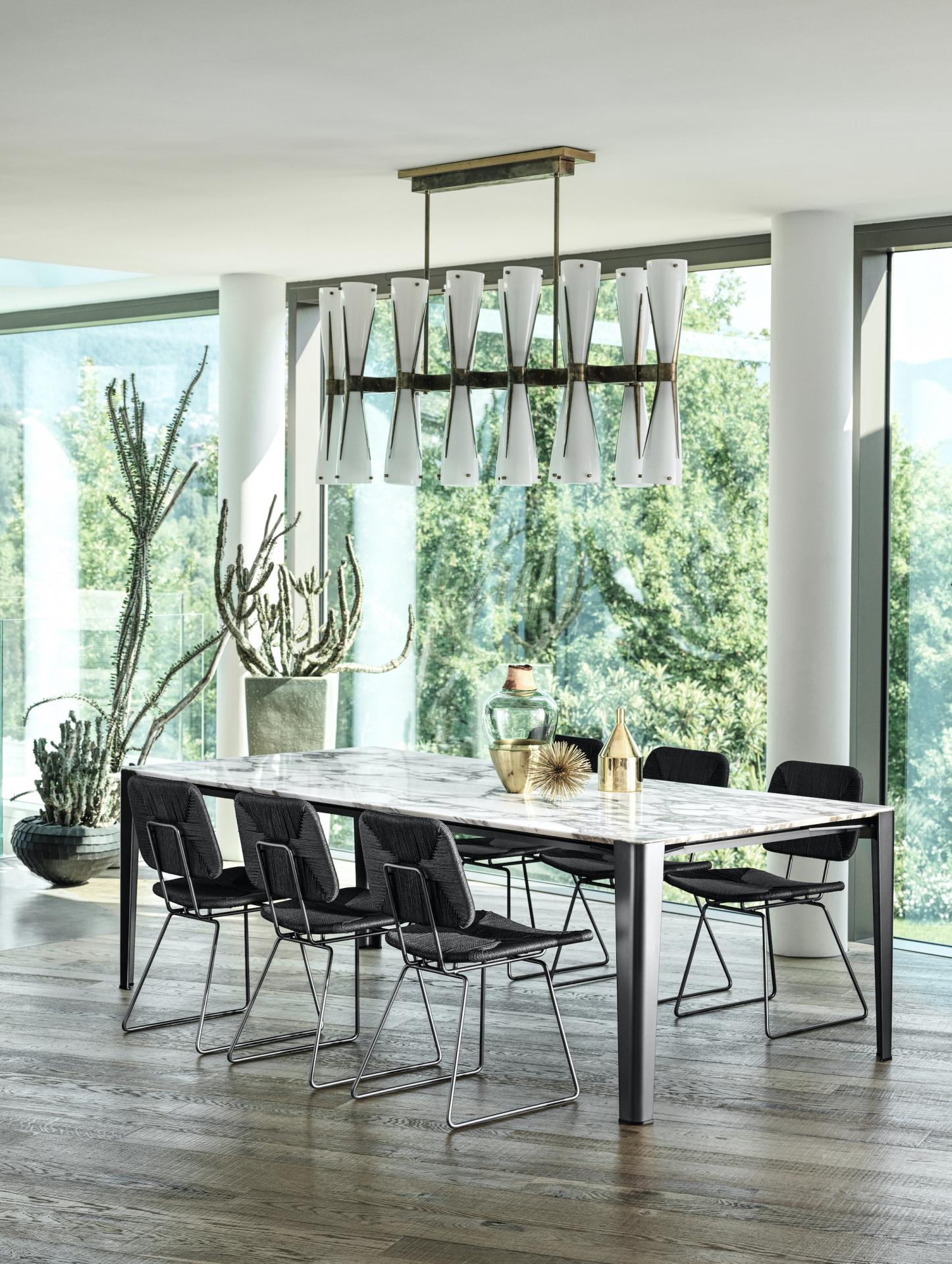 The indoor and outdoor aesthetics merge seamlessly together thanks to large windows that frame views of the lake and mountains.
"This villa has a silent architecture and provides the owners with a strong sense of privacy. Despite its large size, it maintains a widespread sense of intimacy," Mauri says.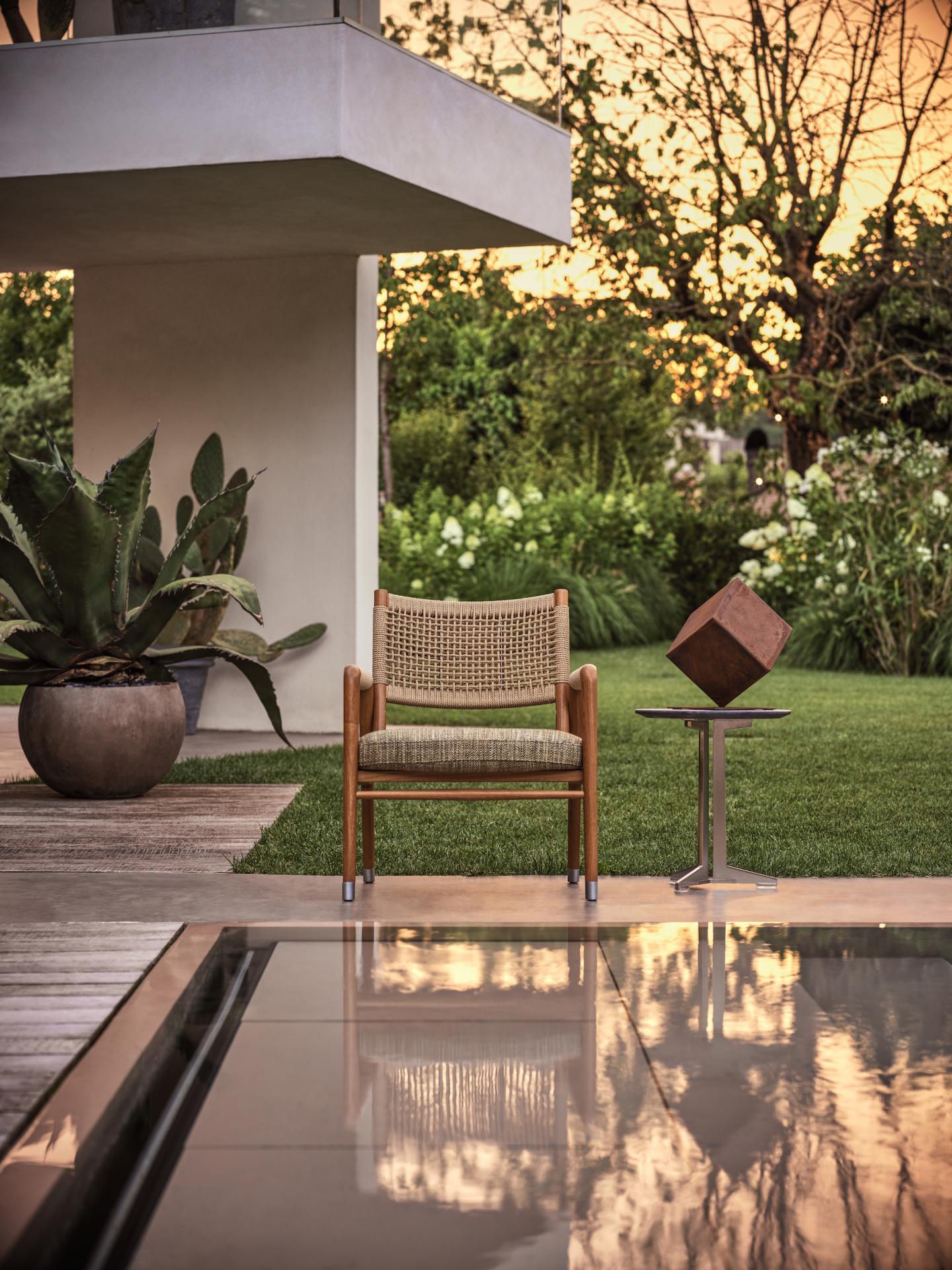 To enhance the connection between interior and exterior, she chose Flexform products for both the indoor and outdoor spaces. Flexform's grey-green Gregory sofa and Gatsby armchair were used in the living lounge; Flexform's sleek Echoes chairs and an Iseo table were used in the dining area; and Flexform's Joyce armchair and Any Day stool were used to create a calming reading corner.
Around the indoor pool, she placed Atlante daybeds clad in elegant white grosgrain. For the outdoor areas, she chose Flexform's Hora Sexta daybed and a Vulcano sofa.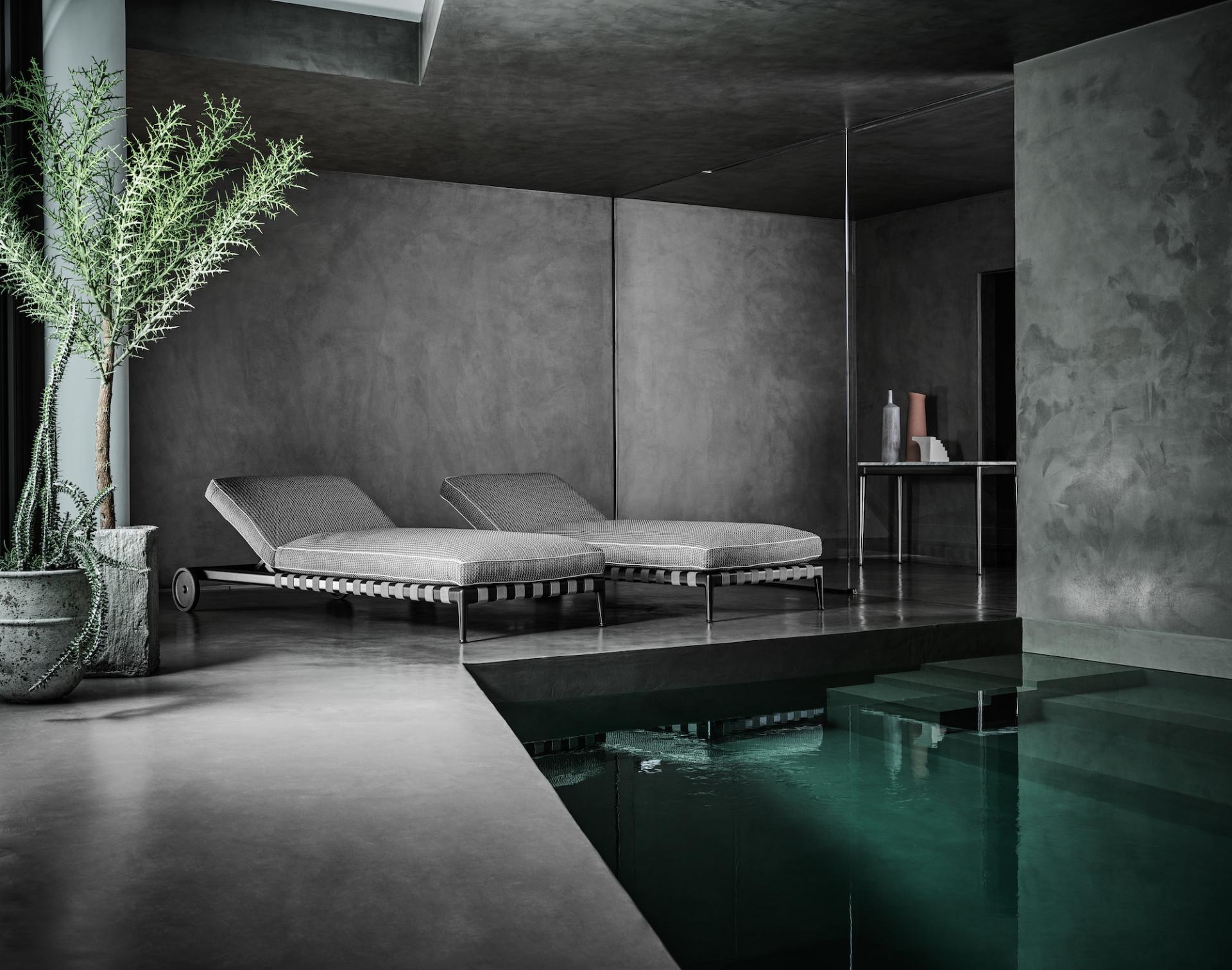 "For the interiors, I combined antiques with furniture from Italian and international design brands. I used many products from Flexform's versatile indoor and outdoor collections. Flexform products are perfect for this villa, because of the brand's timeless style, superior quality and unparalleled comfort."