In a fight to protect Penang's environment, the Cheong Fatt Tze Mansion was a major step forward. In the years since, the restored mansion has become a symbol of the city.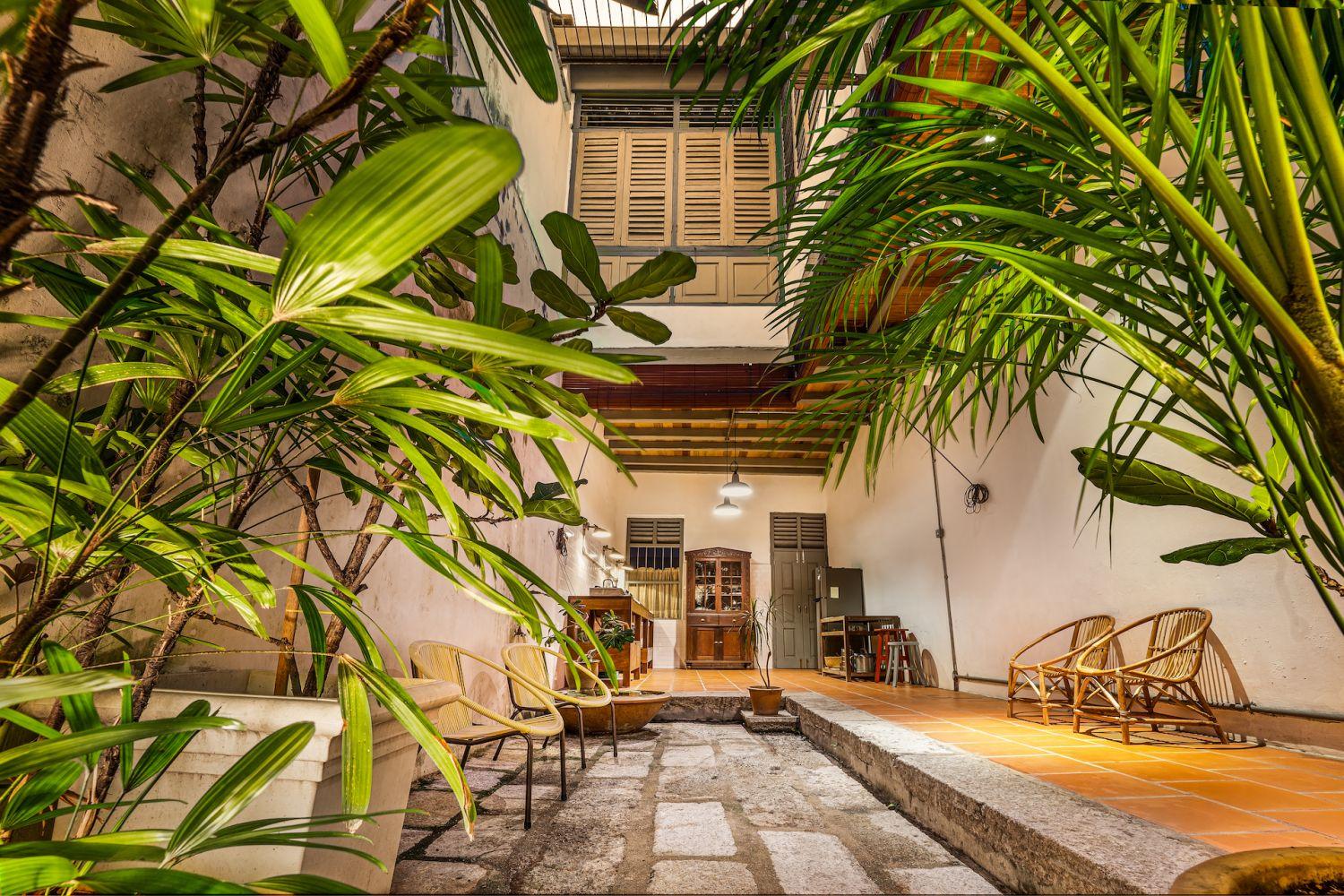 The features brought together by Cheong's eclectic and perceptive eye and painstakingly restored by heritage architect Laurence Loh remain as striking now as they were in the late 19th century. One of the most beautiful buildings in George Town, the mansion has become more than simply a place for tourists to learn about the city's history: it has now been transformed into a boutique hotel melding the best of the old and new.
These townhouses which belong to the Loh family are part of a row of 100-years-old shop lots, located on Rope Walk or Jalan Pintal Tali, near The Blue Mansion itself. This double-story open-plan house features a 15 ft-high ceiling and runs 82 ft deep. The main entrance, with its unique sliding wooden grills, is flanked by louvred wooden windows which open out to the five-foot way.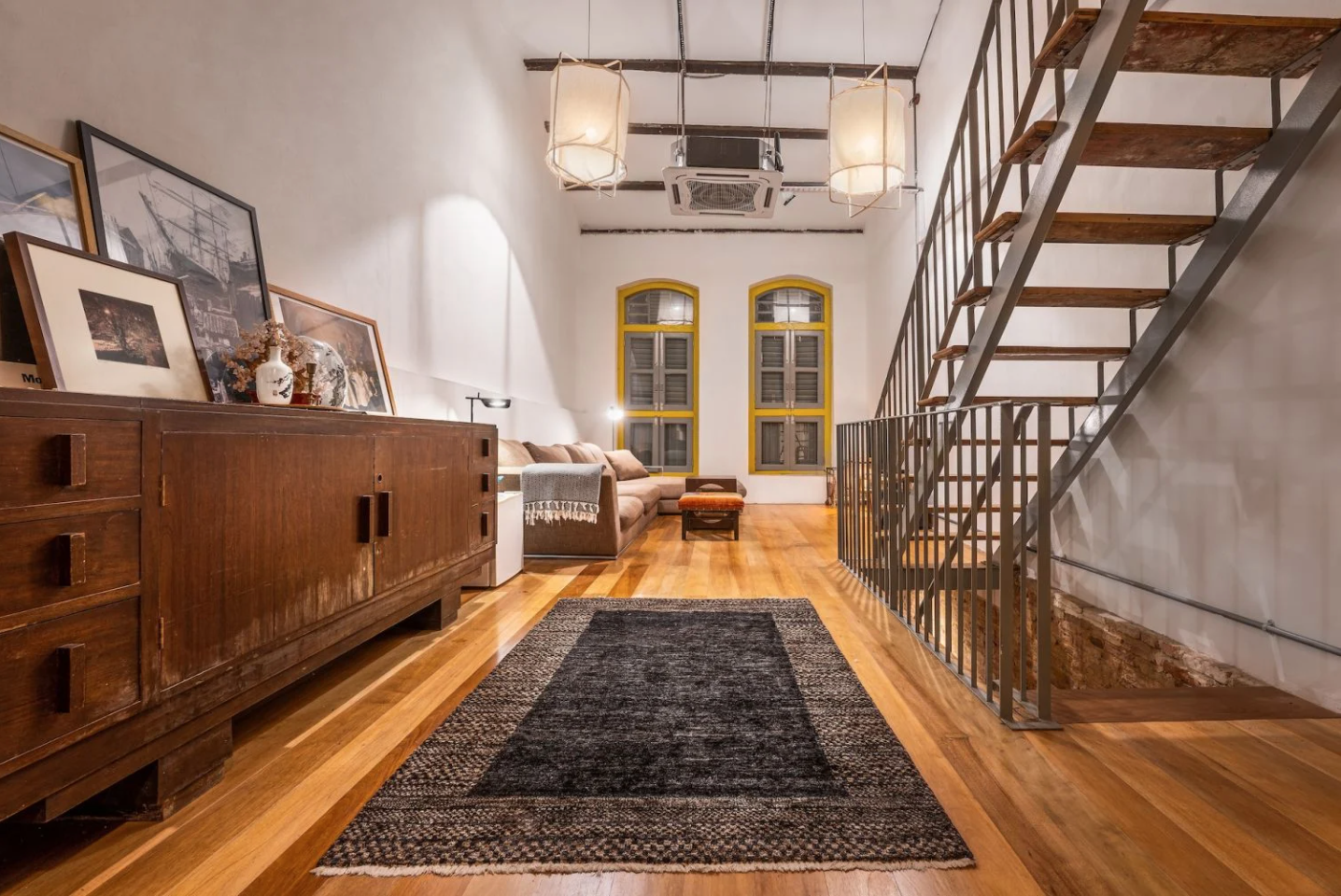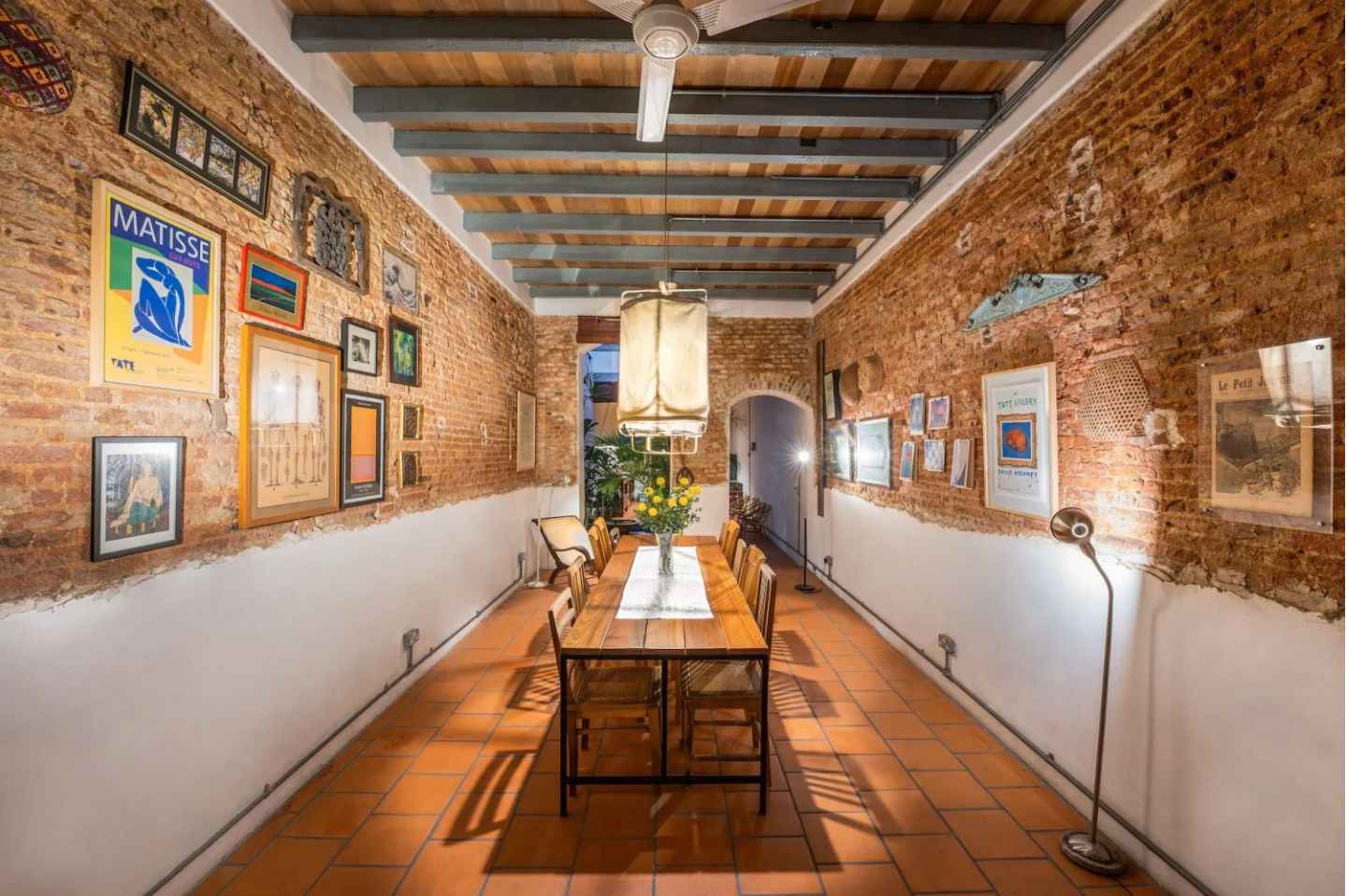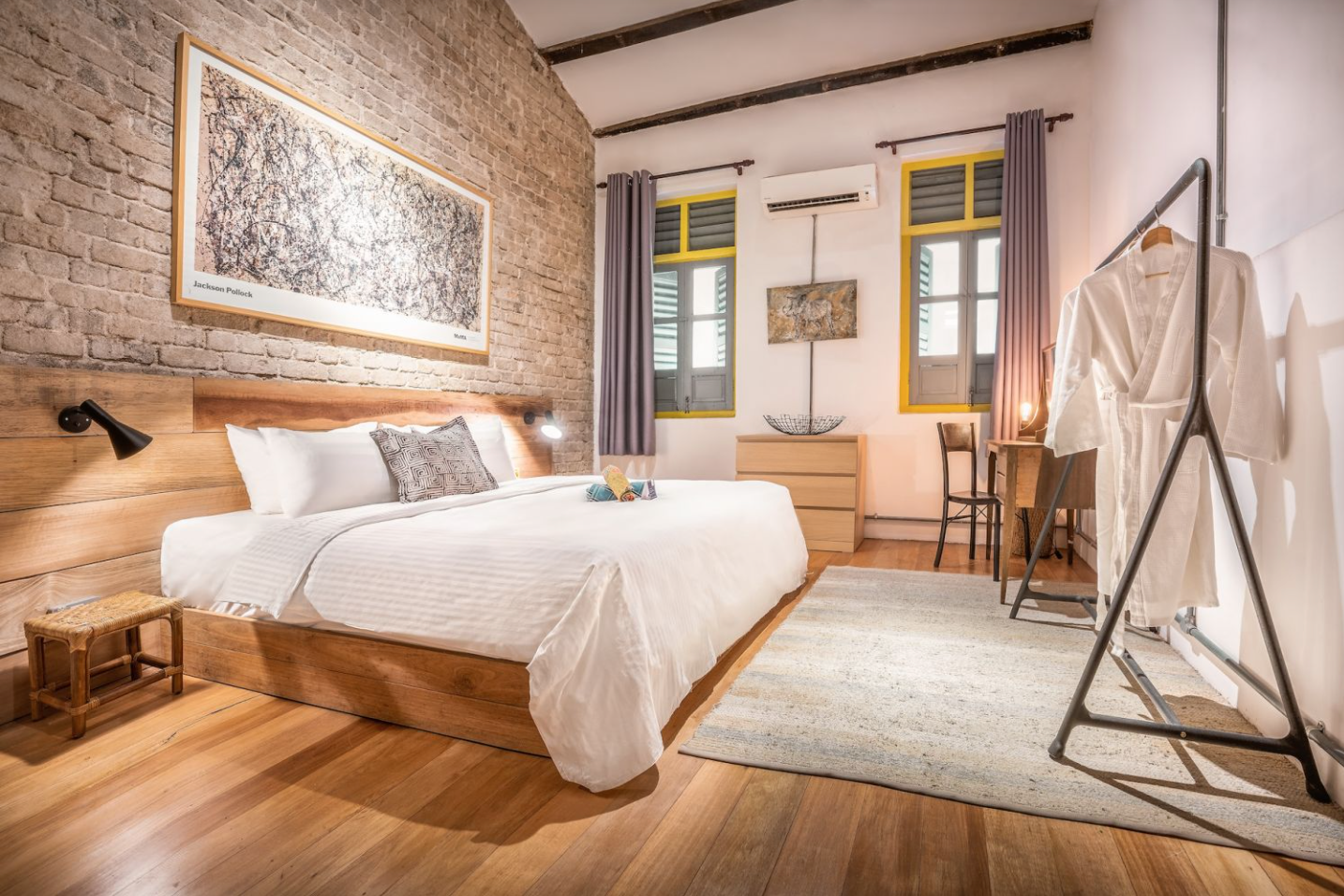 The townhouses are called Zhang and Tjong, which are dialect-specific variations of the Cheong surname. Finished around two years ago, the team was inspired by The Blue Mansion's ideals of minimal touch conservation and crafted around the "energies of a house" concept.
Designing a free and unrestricted movement of energy and air was a top priority for the team. A good example of this is Zhang's modern open bathroom, which was created by moving the bathroom upstairs and adding a huge freestanding bathtub and a generously proportioned vanity.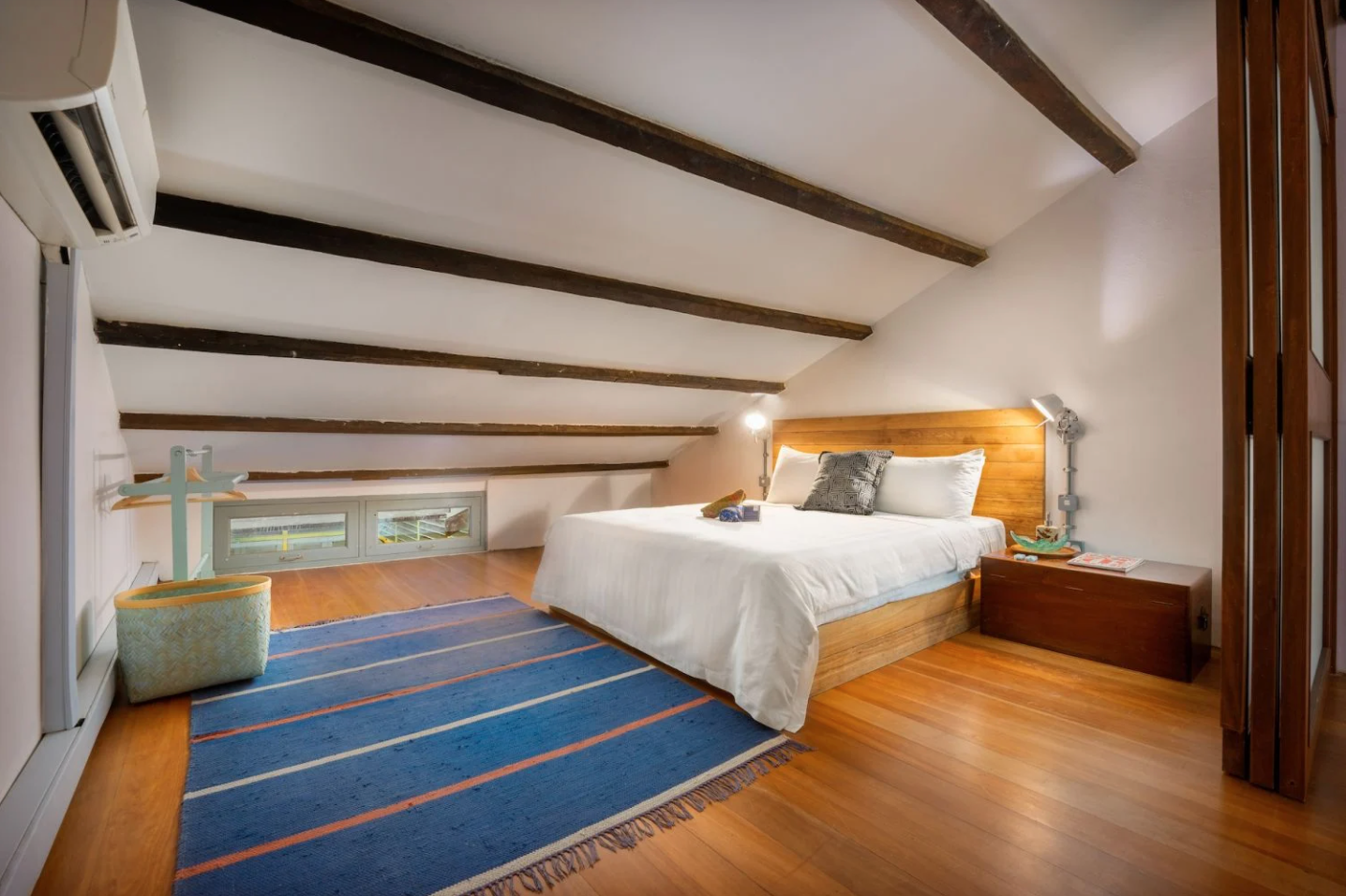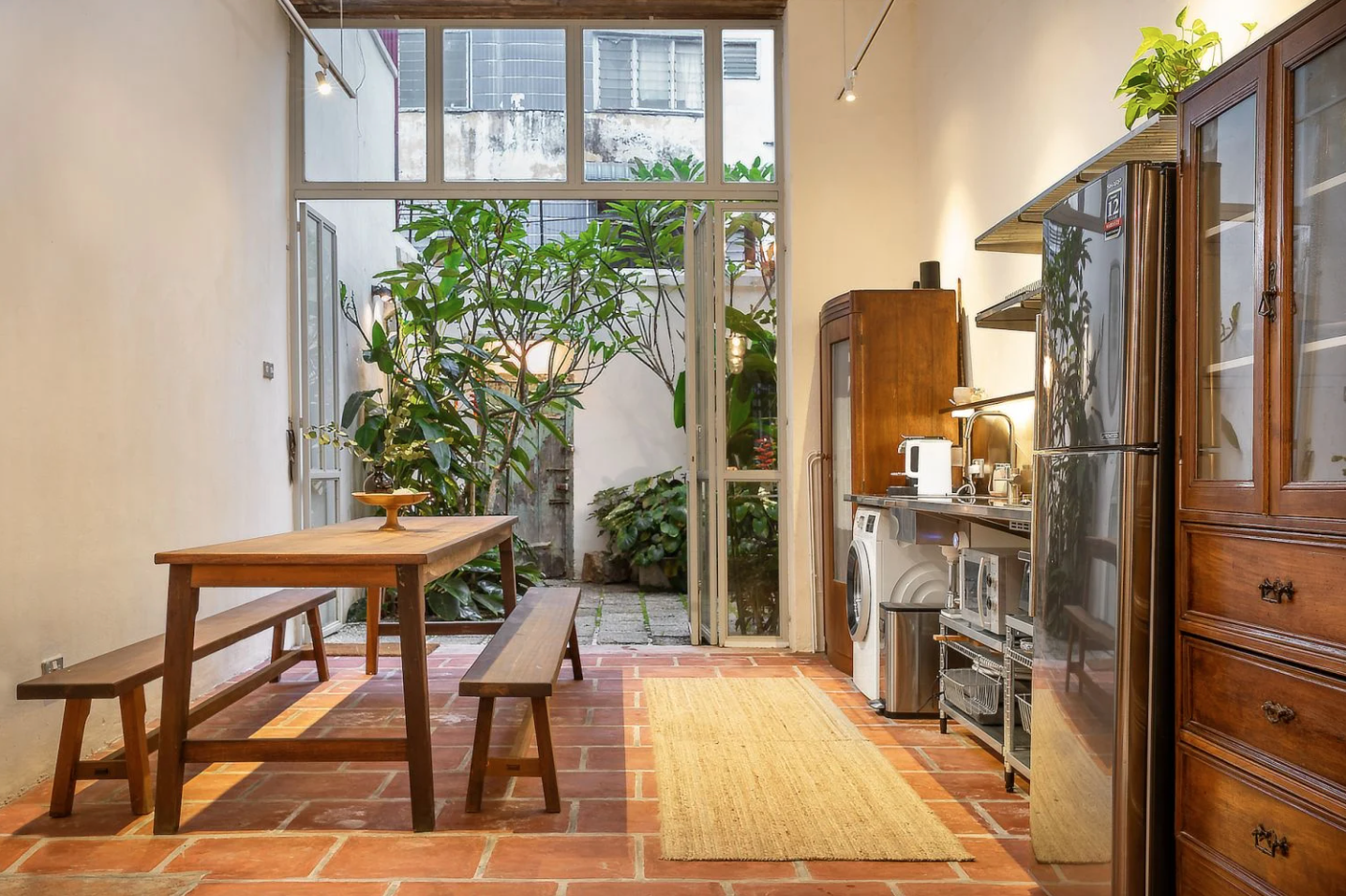 When it comes to the townhouse interior, the furniture is all recycled from the family members' old pieces, with a dining table and benches created from the salvaged timber on site and bare planks on concrete used as a bench. In both Tjong and Zhang, the secret gardens and loft-like appeal radiate a calmness that can only be achieved when the space is at ease with its own skin.