Surrounded by troves of natural wonders, the private island of Félicité – the fifth largest island in the Seychelles archipelago – has long been a well-kept secret for those seeking to luxuriate away from the crowds.
Translated from French into the word bliss, Félicité's appeal is elevated by the ardent eco-preservation programmes that the Six Senses Zil Pasyon – which owns and runs the entire island in close relationship with the Seychelles National Park Authority – regularly undertakes. These efforts lend to the island's reputation of being an "ecological jewel", where guests can truly bask in the beauty of unspoilt, pristine nature amidst striking granite formations, native plants and coral-fringed beaches.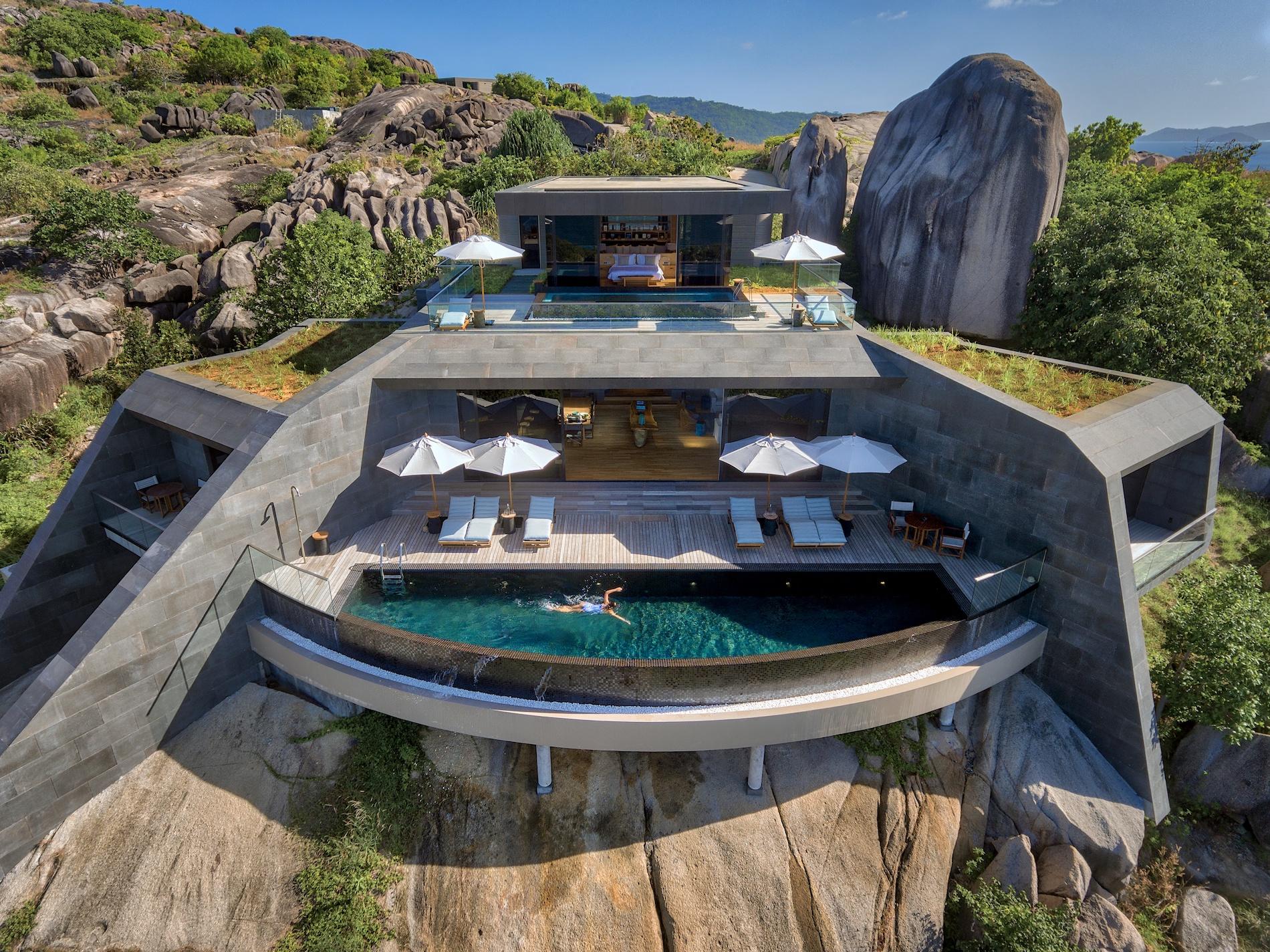 For those hoping to take in the island from an uncharted perspective, the hotel group has recently added to the 30-villa resort's its largest and most exclusive property – a colossal private 15,242sqft four-bedroom residence that is perched on one of the highest points of the island.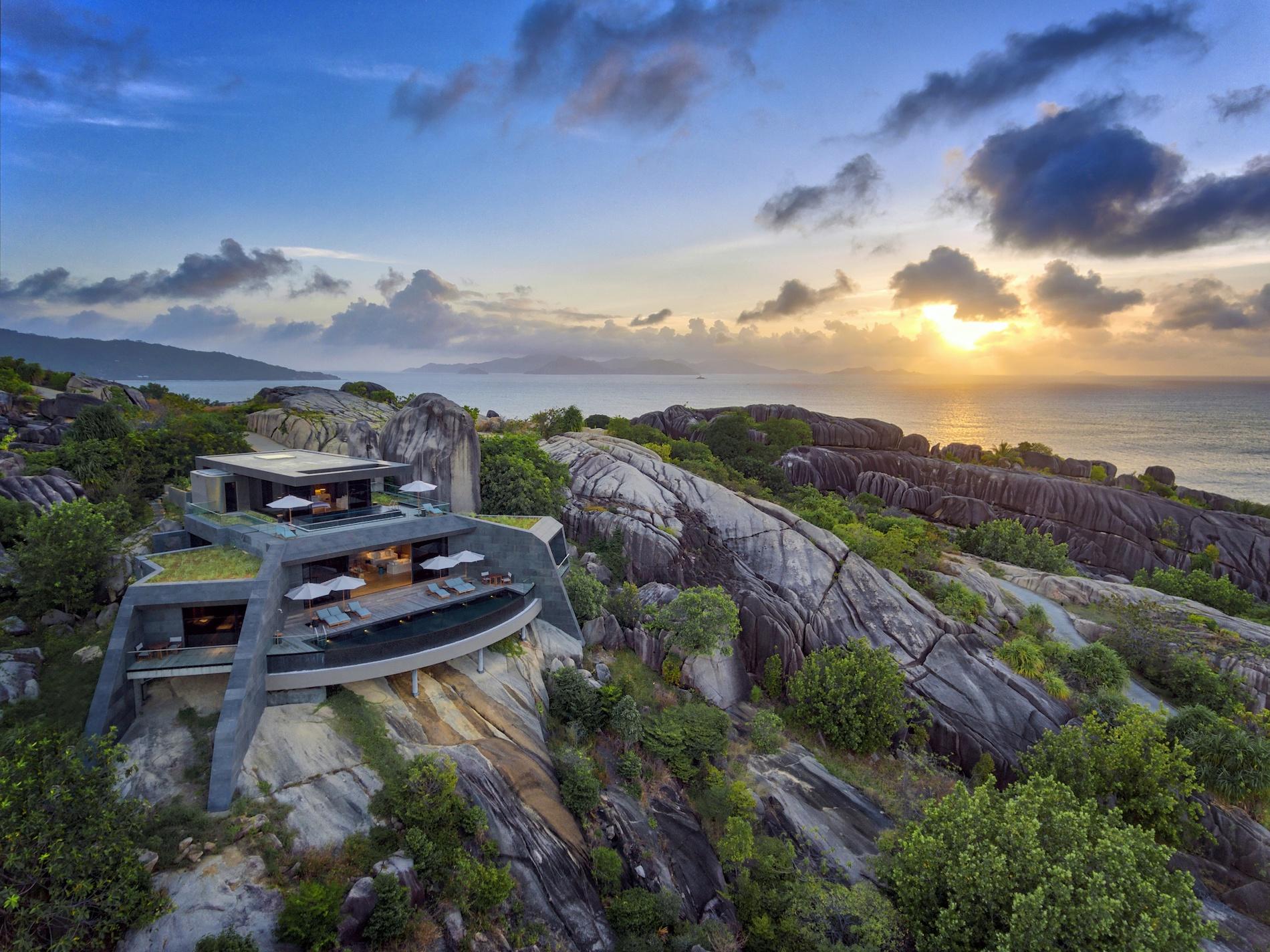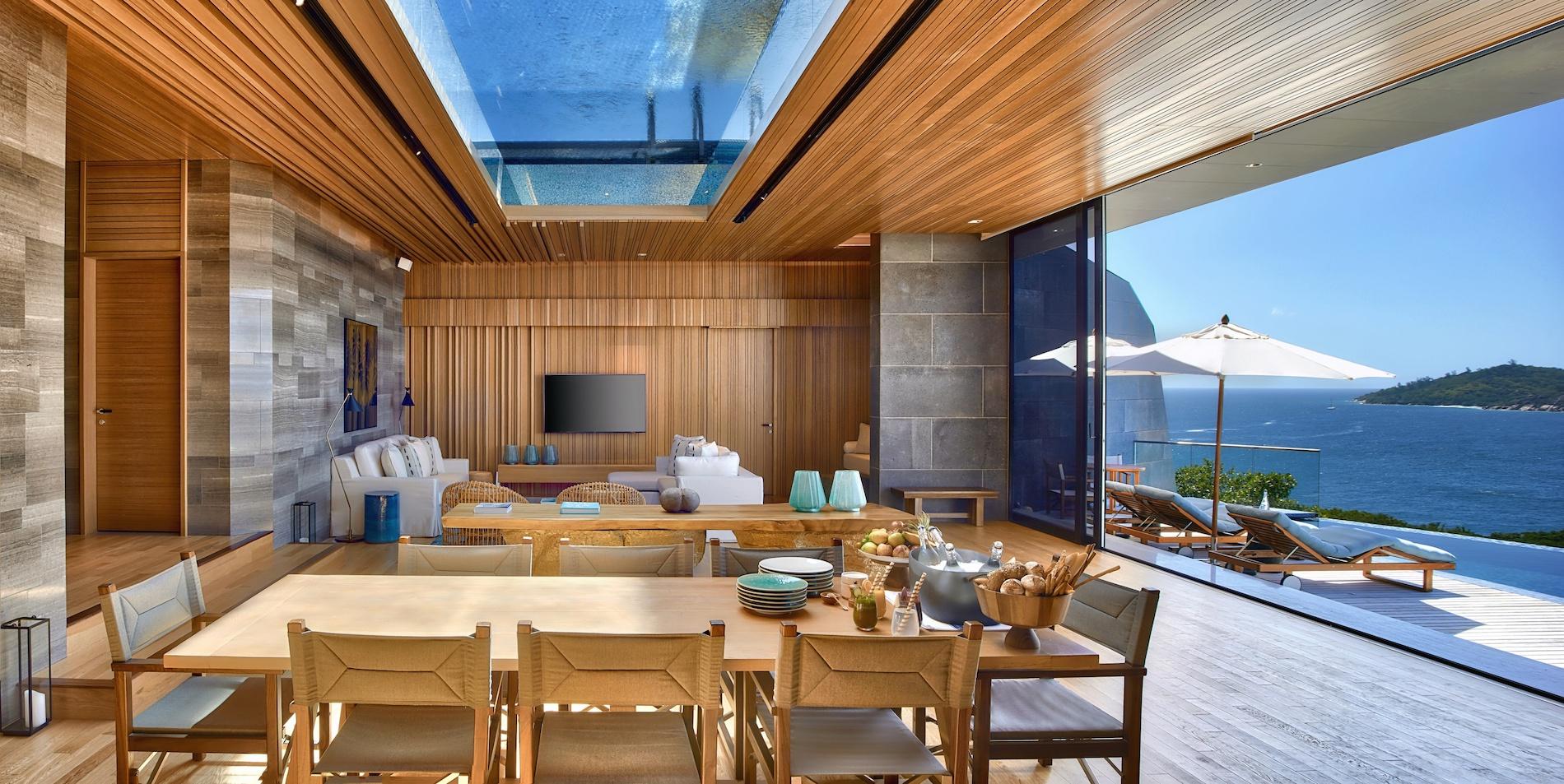 Crafted in striking dark grey granite rock, the contemporary three-storey architecture boasts a futuristic spaceship-esque silhouette that blends beautifully into the rocky landscape that surrounds it; one can also imagine it fitting right into any big-budget blockbuster.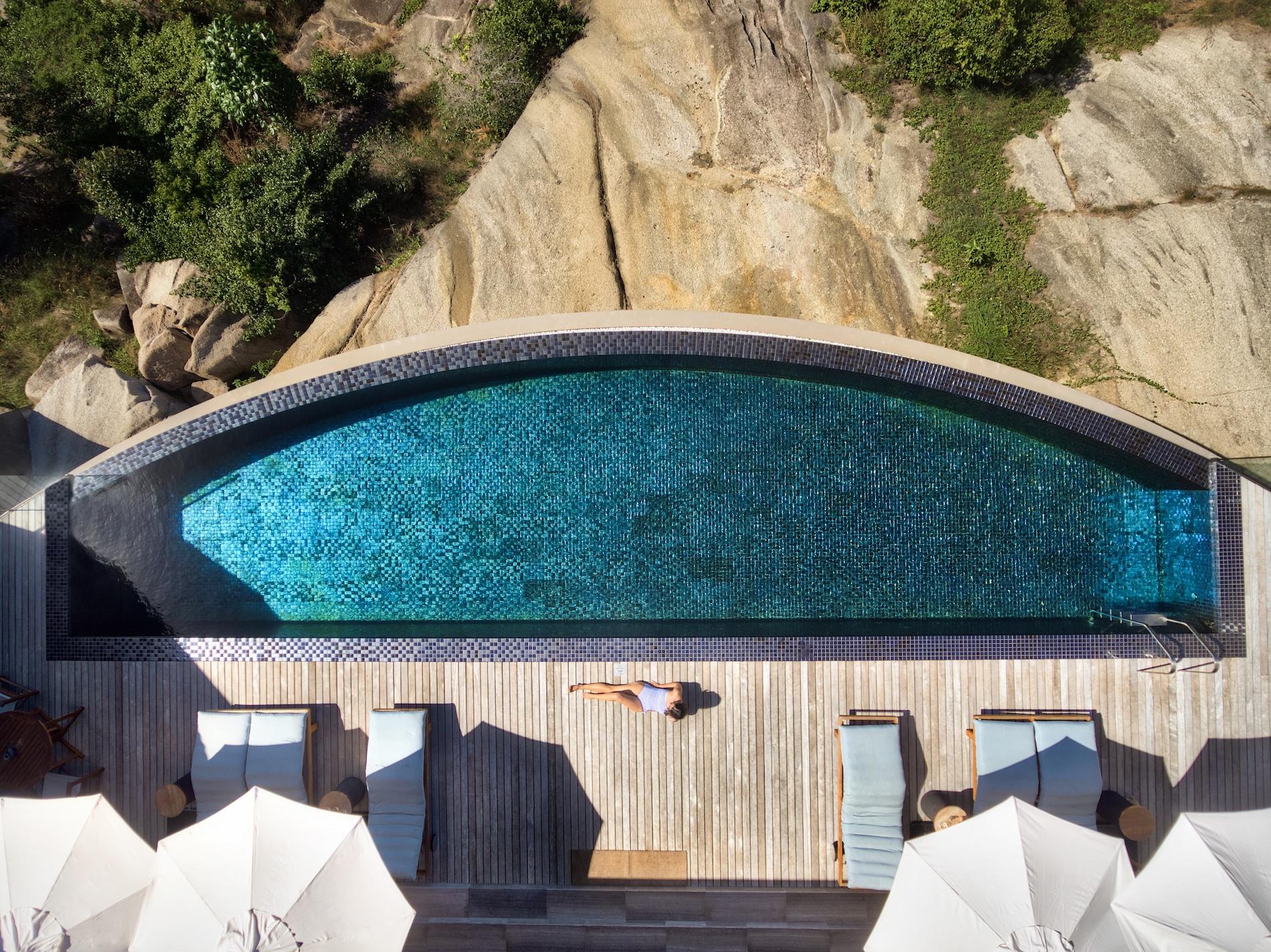 An open-air living and dining area leads into an expansive terrace with a sundeck, sunbeds, outdoor dining table and a 990sqft elongated infinity pool that frames the front of the house; a staircase inspired by an old bookstore leads up to the upper floor master en suite, which features its own stunning 177sqft glass-bottom swimming pool through which sunlight stream down into the living room below. On the lower floor, three more decadent bedrooms, each equipped with double vanities and open-air bathtub all offering magnificent island views.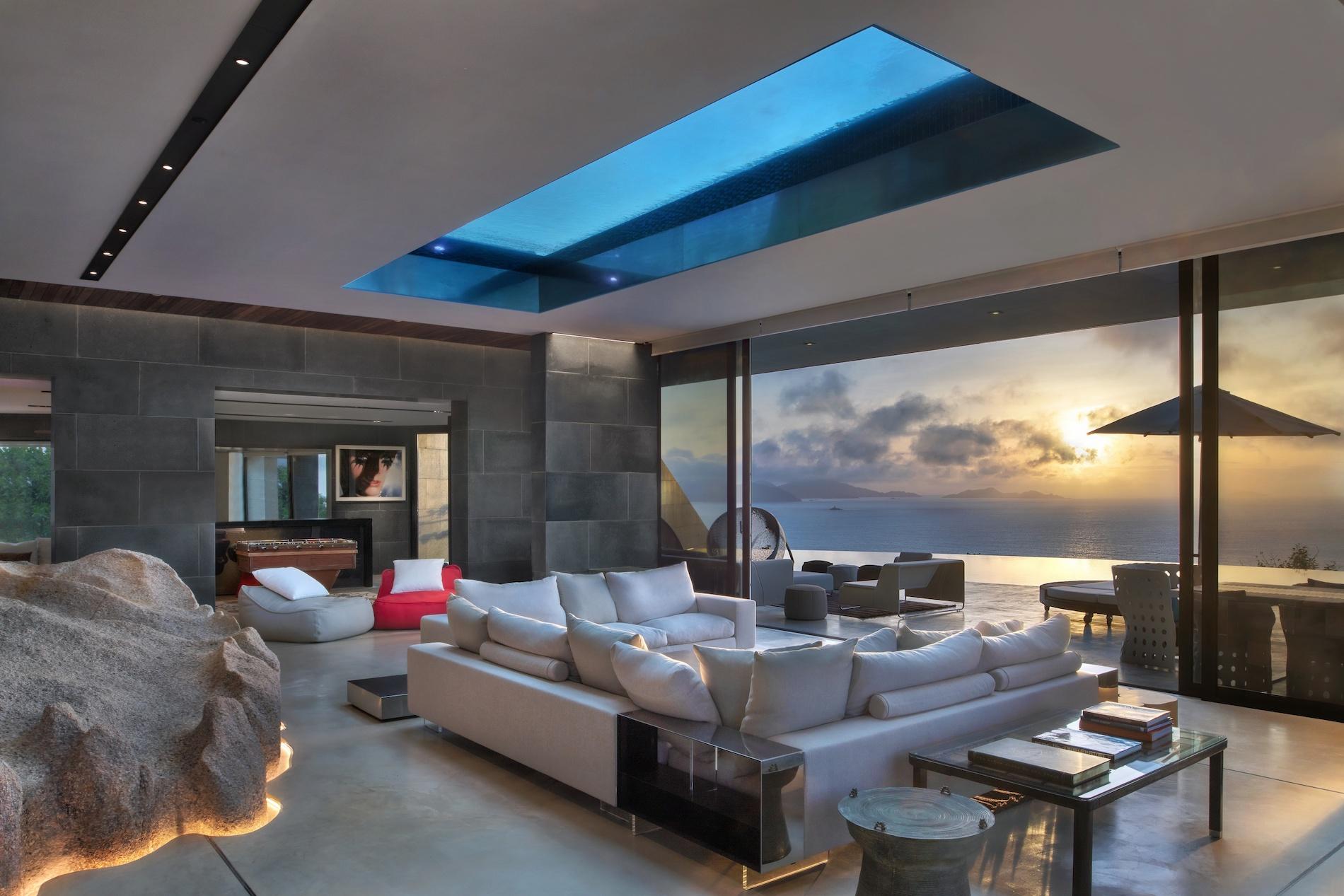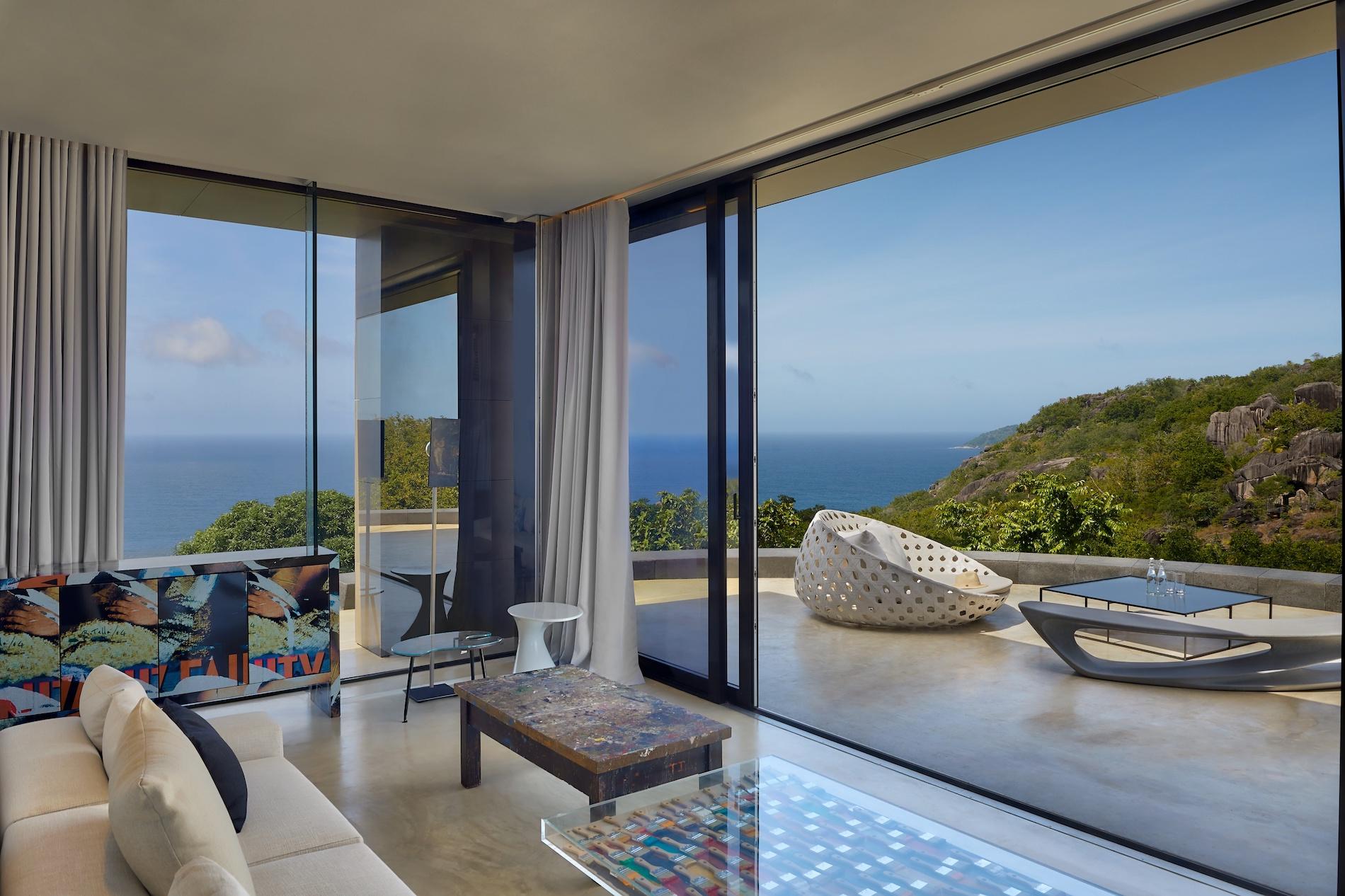 Beyond its stately structure, the estate's interiors also hold much appeal – which the Six Senses team and designers spent much time working on. "Six Senses Zil Pasyon enters a new era of boldness-meets-art," says general manager Mark Leslie, who points to the plethora of collectible modern and classic art that adorns the space, as well as the living room's pop-art inspired cupboard, a colour-spattered coffee table and ultramodern seating that add much character to the home.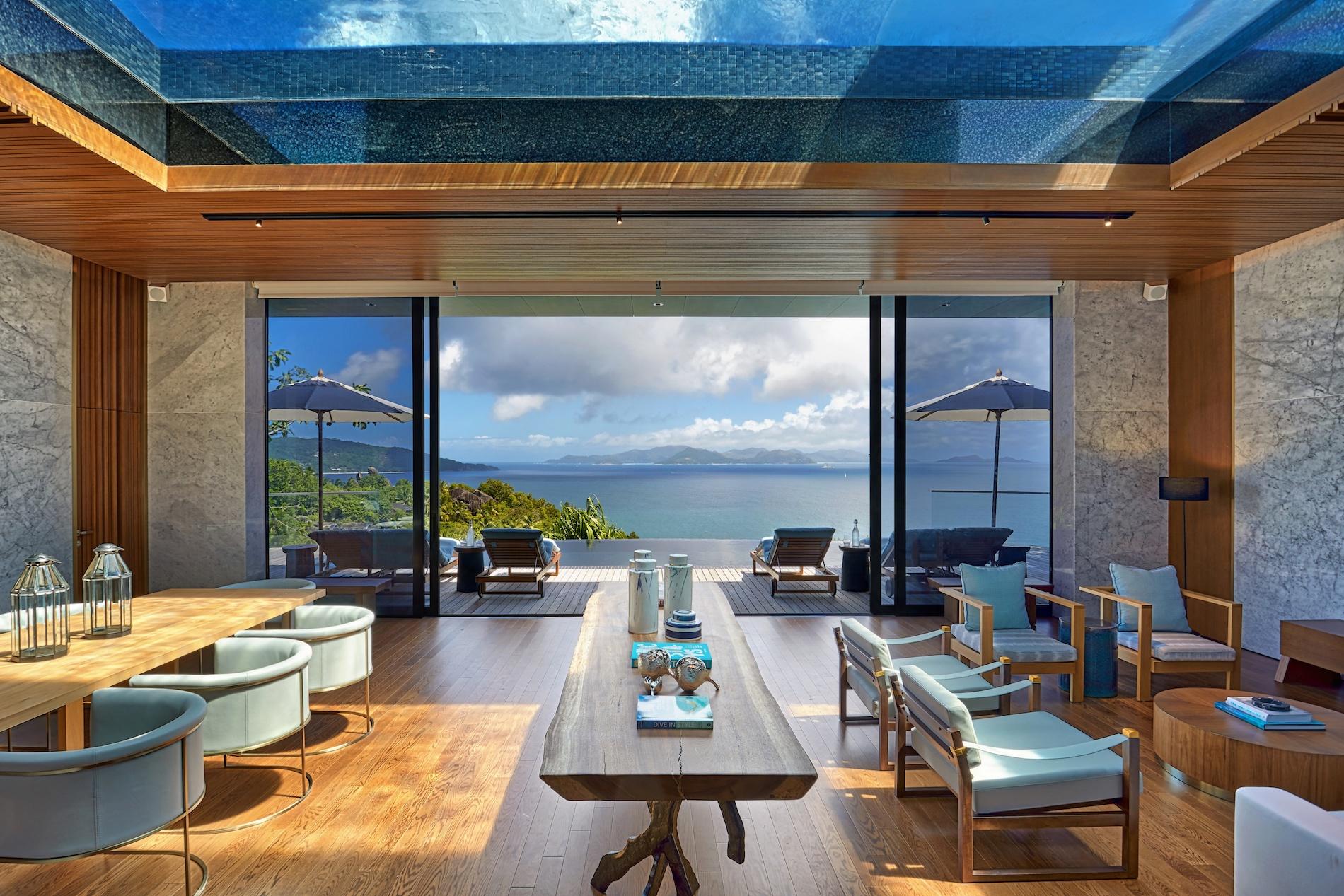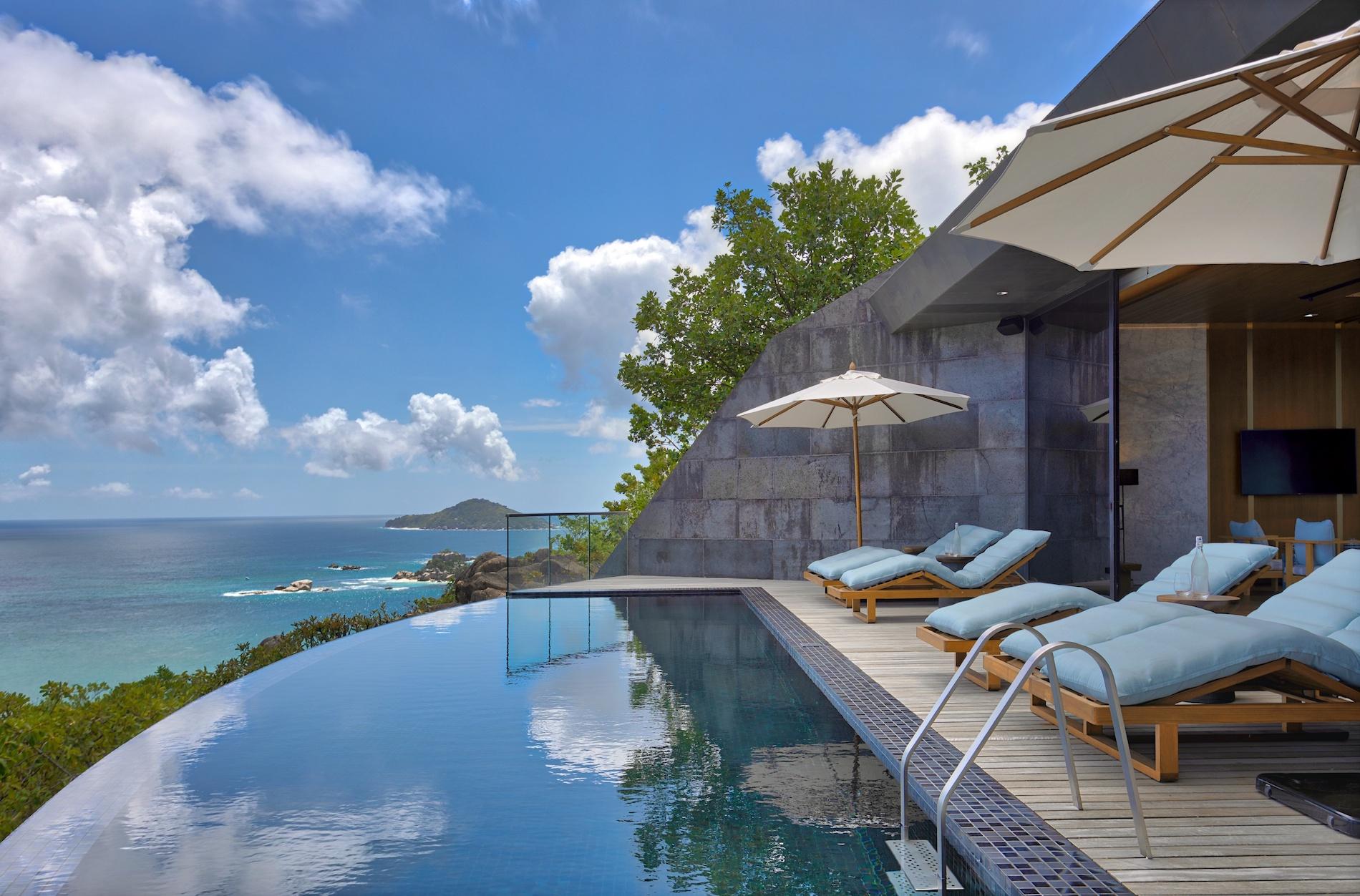 These are complemented by cultural antiques, first edition books and more carefully curated pieces that pop up at every turn, from Helmut Newton's classic black and white photography to creations inspired by King Kong. Iridescent mosaic tiles in the bathroom create a colourful play of light that is juxtaposed against nature-inspired timber millwork, rock and stone walls.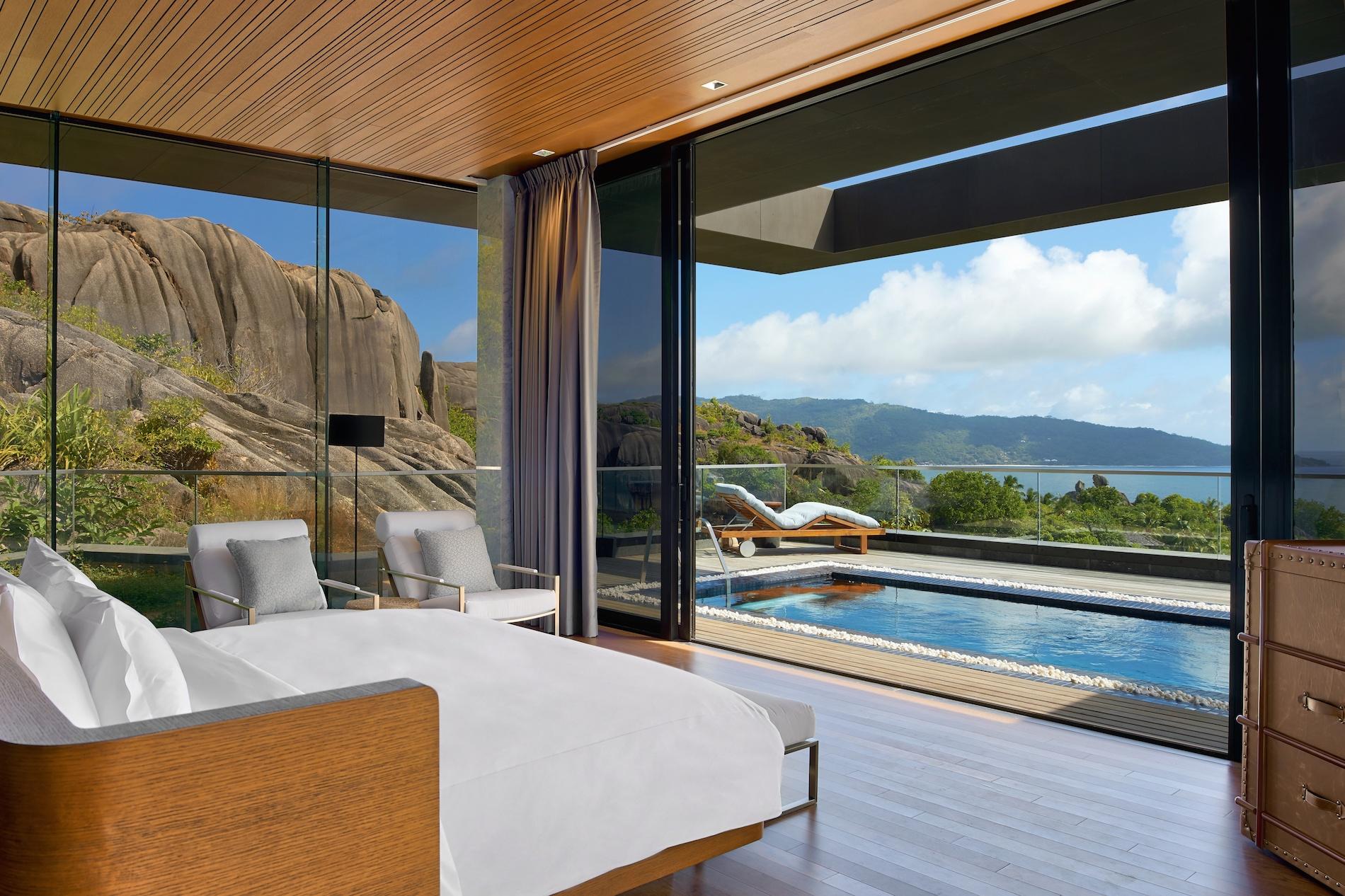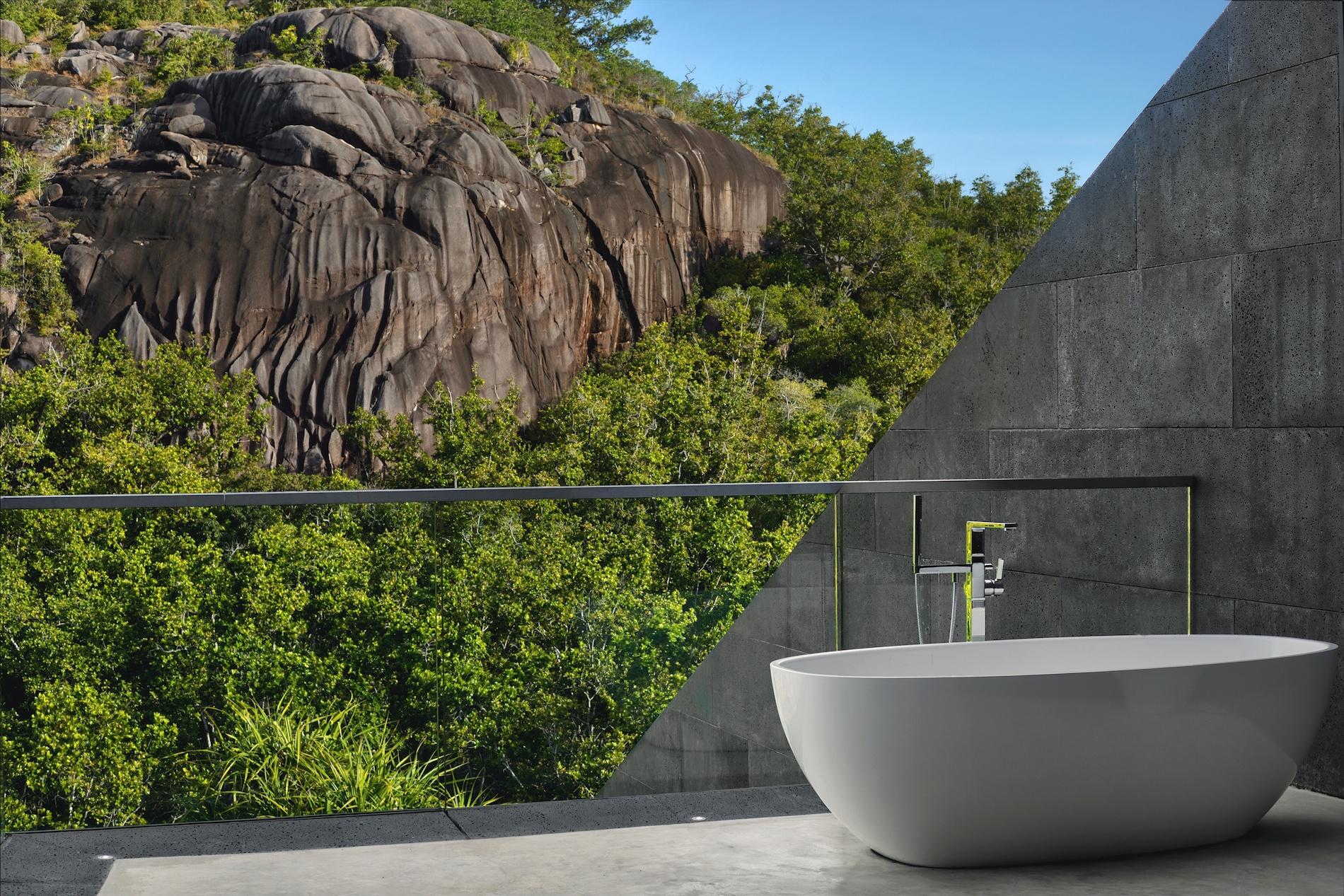 "Our guests will feel like they are living in the heart of a contemporary artist's studio and time machine that navigates between past, present and future," Mark sums it up.
See also: Editors' Picks: 4 New Must-Have Products For Your Home This Week