Instead of removing all old items, this living space repurposed the original materials from the house to give it an exciting fresh look.
From selecting materials to choosing different pieces to assemble a new look for the abode, renovating a home is arguably just as important as building a new space. Designer Yutarou Ohta took various traditional Japanese doors from the previous configuration, and stacked them up to create a fun look for the apartment K/door House.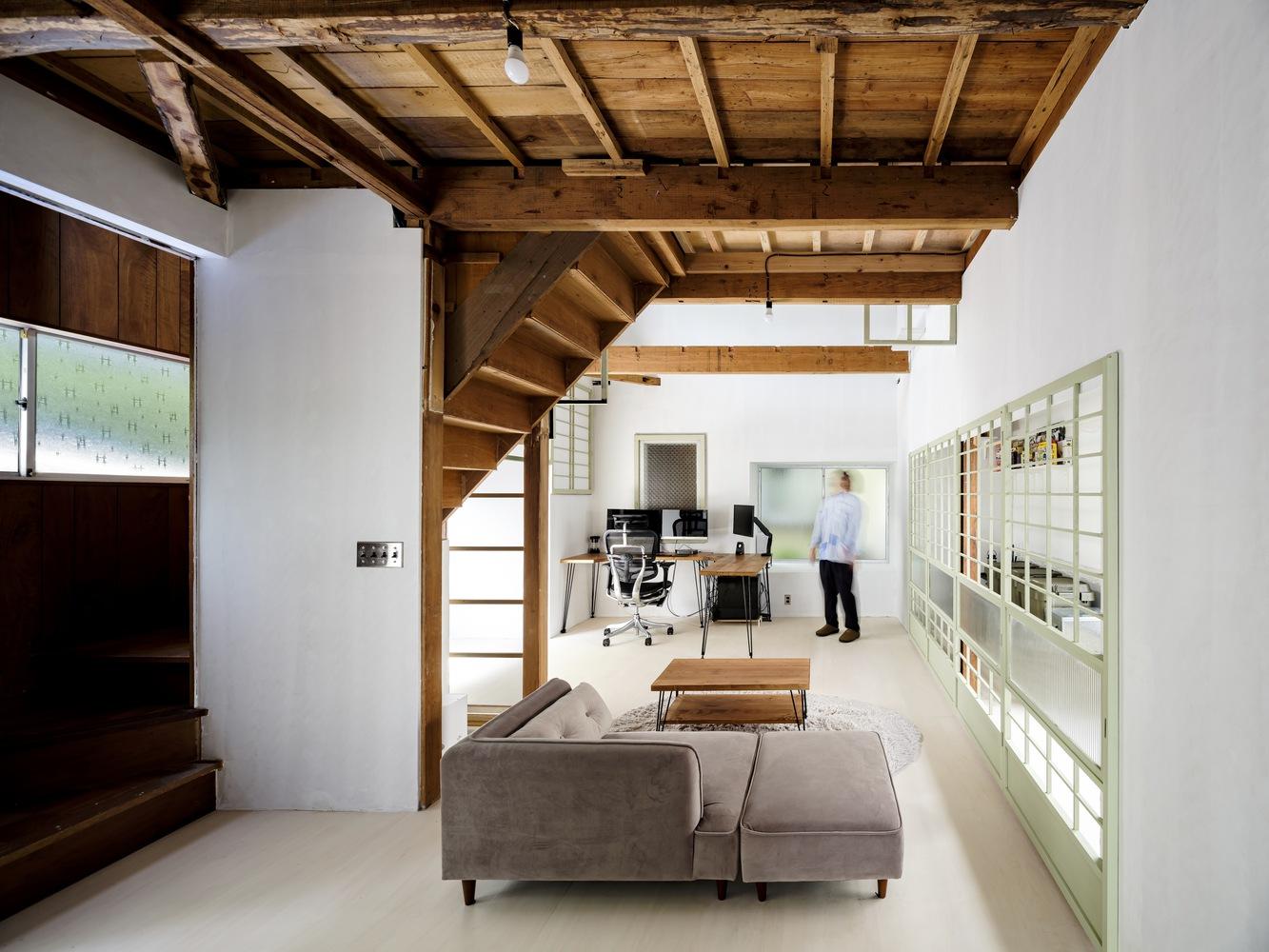 Located in Gunma Prefecture in Japan's Honshu Island, the 60-year-old wooden abode is designed for a young couple who just moved to the city. The apartment had little natural light coming in due to the surrounding greenery and buildings. To address this issue, the level on top of the living room was removed, opening up an atrium space that allows K/door House to get plenty of sunlight in the common area.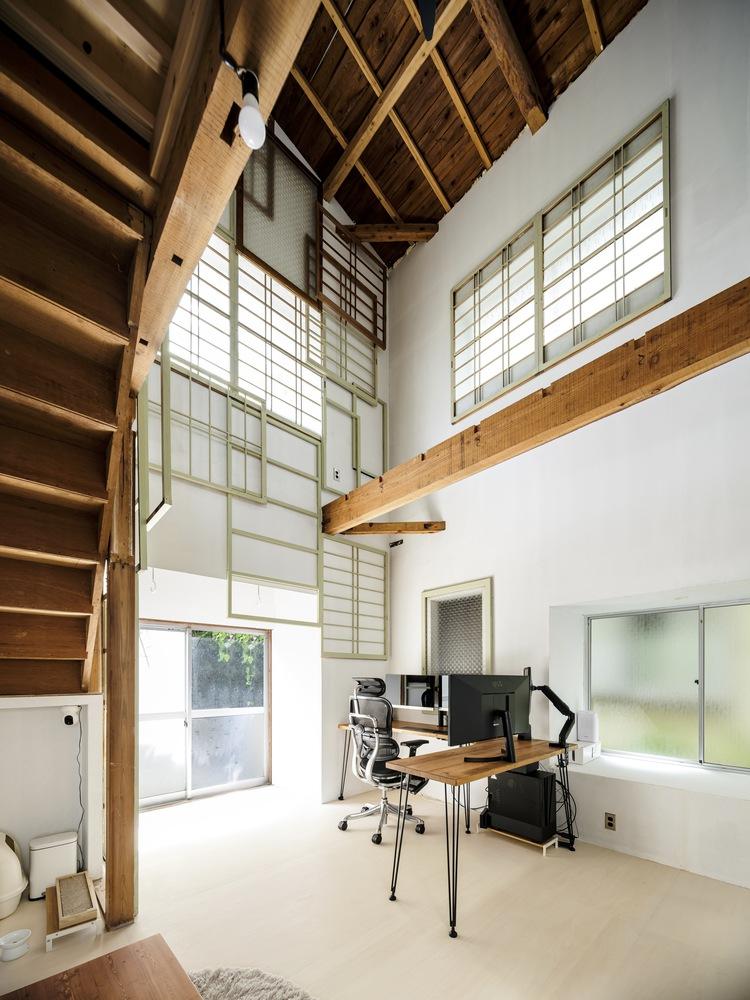 The leading architect reused the door frames and windows from the old structure by stacking them to make a whole new piece of fitment that serves as a handrail for the flight of steps. The random layering of various shapes and sizes makes a fun approach to sustainable building, creating a new framework to decorate the interior of a living space.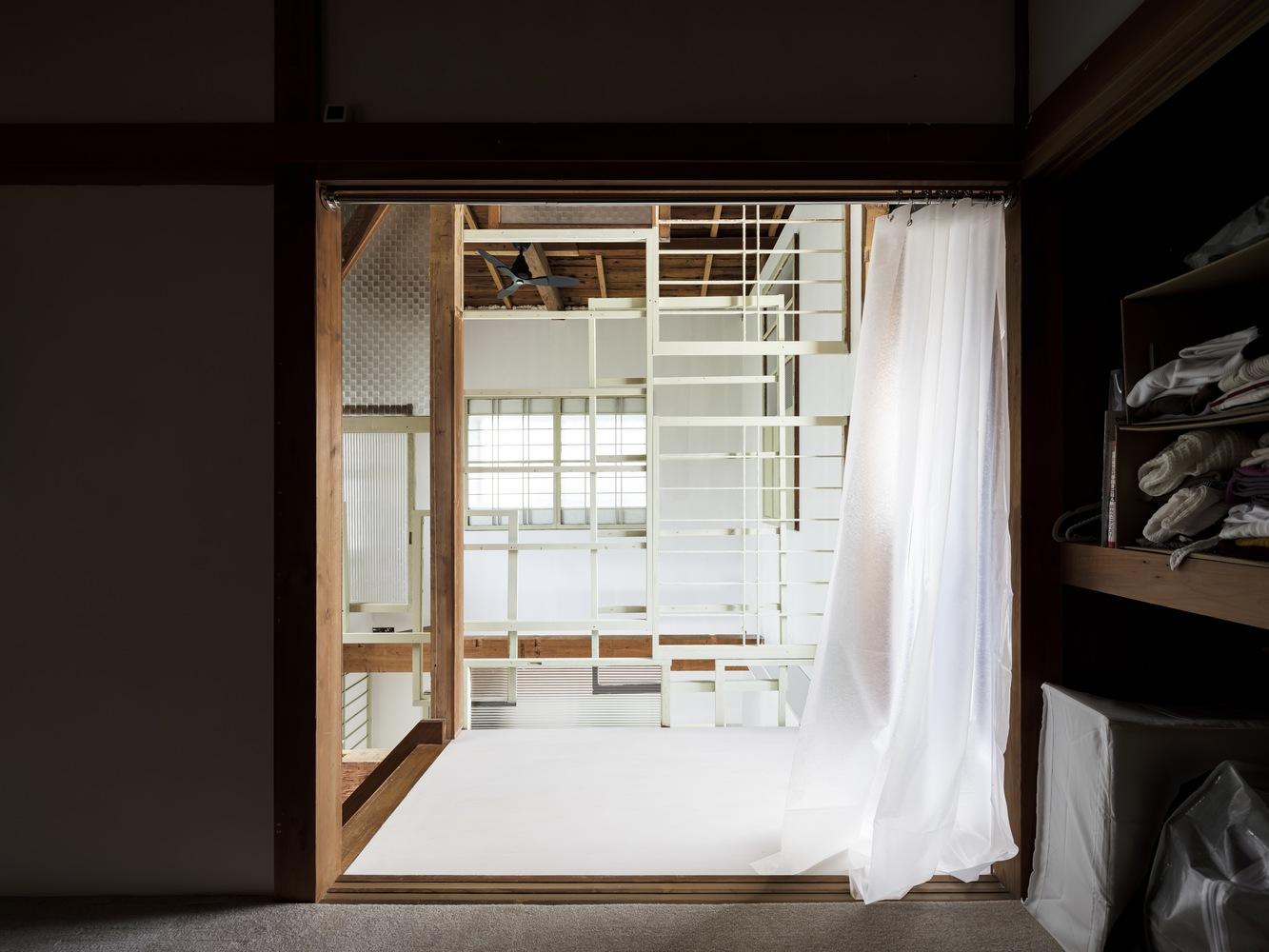 Yutarou Ohta swapped the previously-used light green on the doorframes for a calming palette of white, warm brown and milky sage green, transforming the two-storey house into a brand-new space.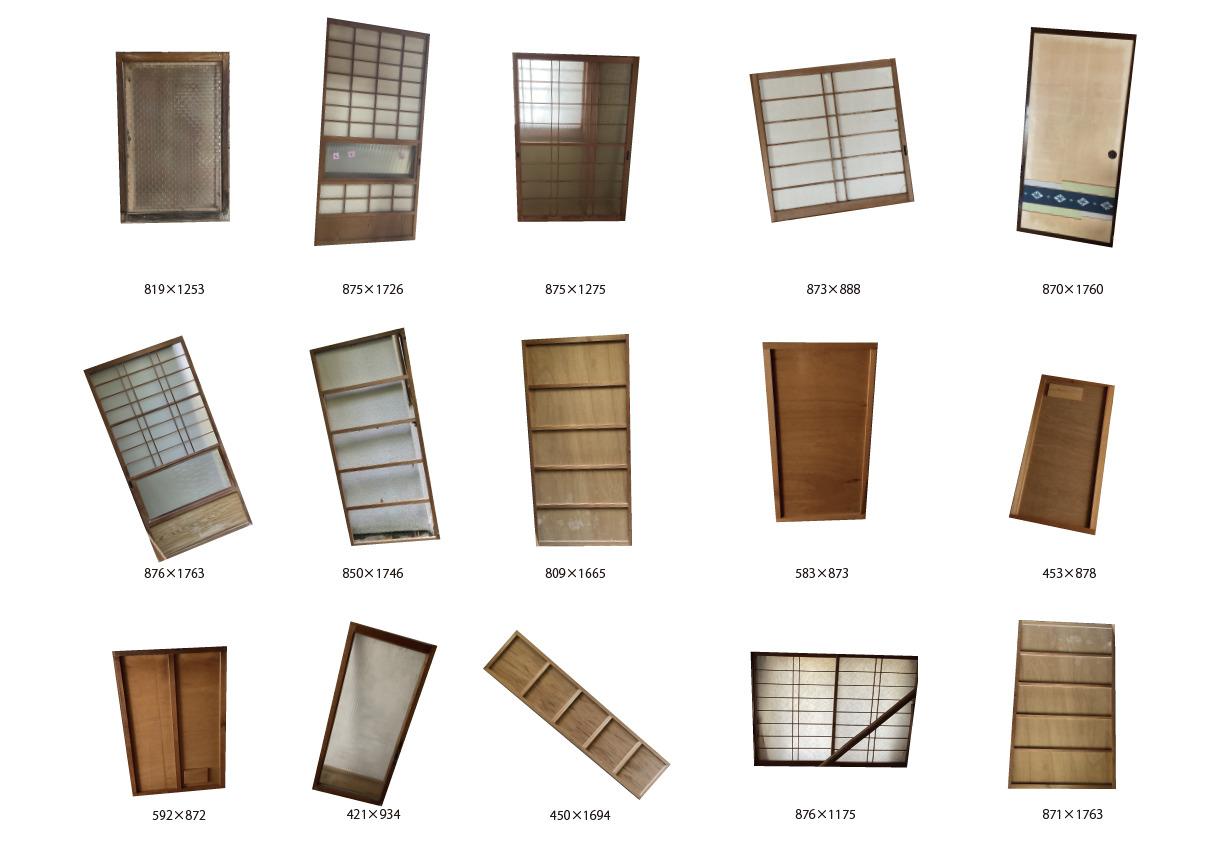 Photos: Takashi Uemura