The latest addition to Taipei's Shilin District, this hidden gem's elegance and delightful meals will surprise you from beginning to the end.
Music and food have long been love matches who accompany each other to social events and feasts. This inseparable duo is used to enhance sensory and emotional experiences. Inspired by the power this partnership yields, Ko Tien Lo founded INTRO Kitchen around the theme of music and food, reinvigorating fond memories of her years of pursuing music while living in London.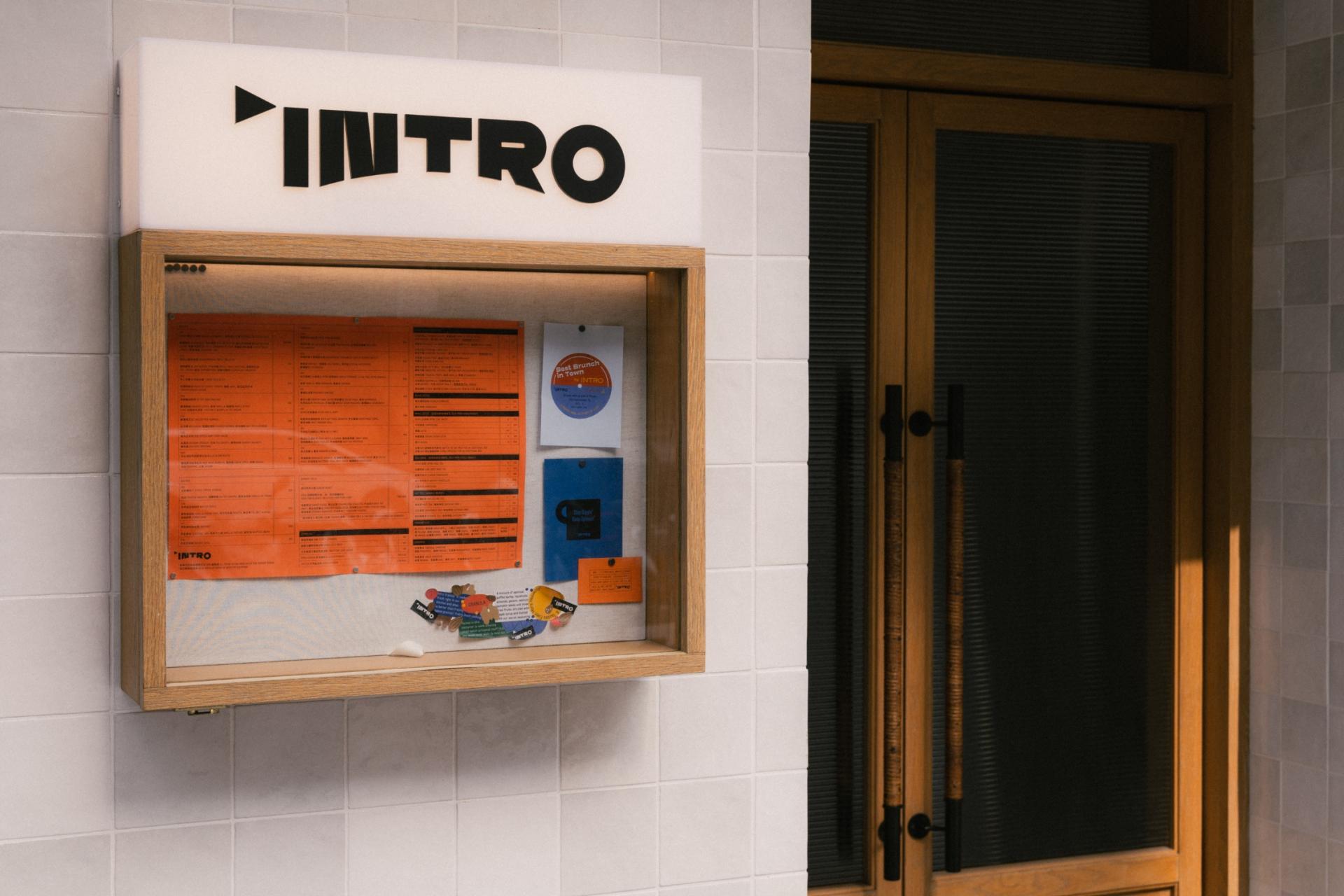 Located in the same district as the famous Shilin Night Market in Taipei, this gastropub-like restaurant is the divine amalgamation of music's rich characteristics and a grab of Great Britain's taste and feel amidst Shilin's local prints of history and fine art. Combined efforts to create a fine mixture of British influence for interiors, food consultation and branding visuals, respectively, INTRO's in-house team collaborated with JSC Studio, Foodie Amber and BY ASSOCIATES to formulate a well-done presentation which celebrates the art of music and dining culture.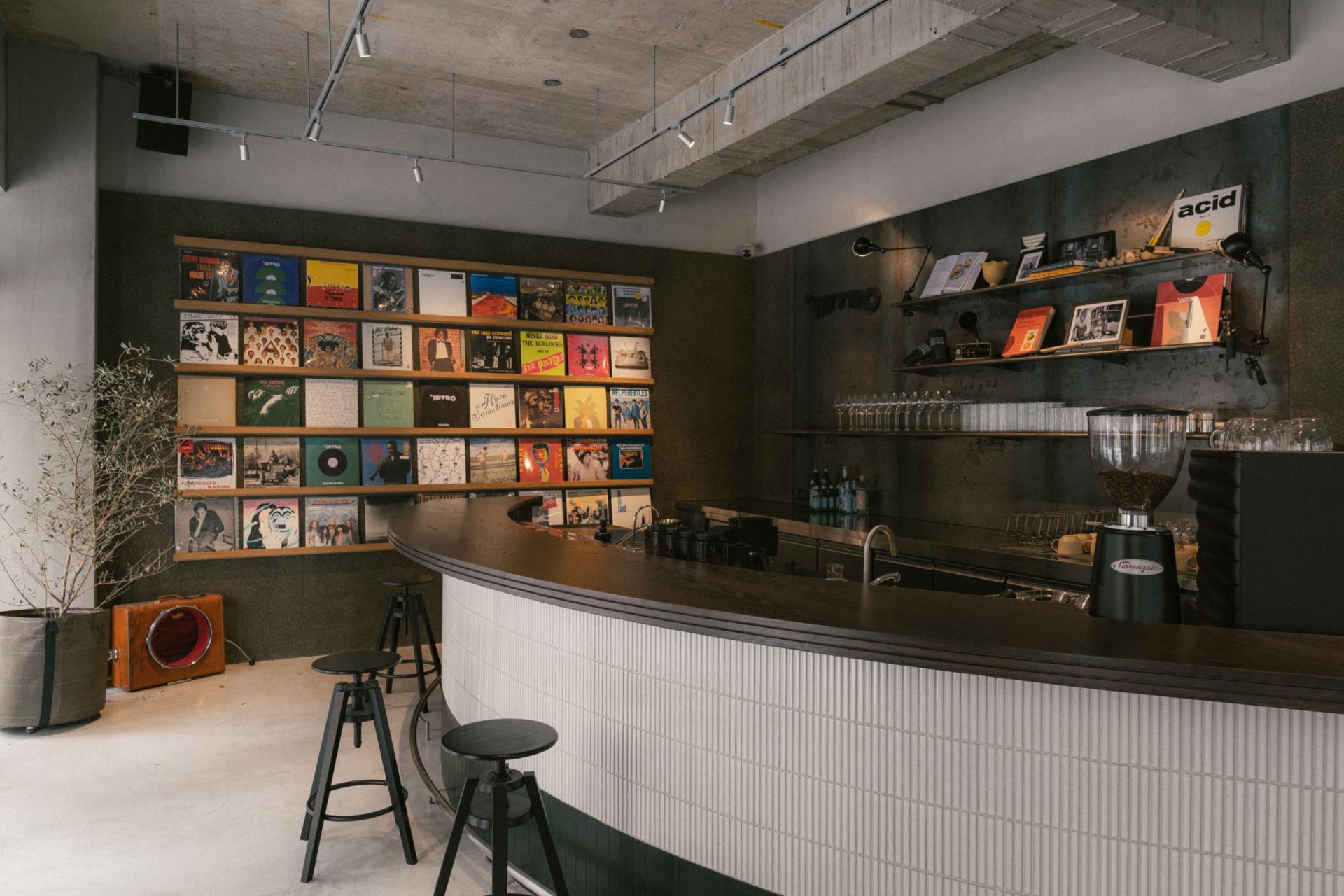 From London to Taipei, "gastropub" is conceived to deliver the redefined term of pub culture and British dining. Still, at INTRO Kitchen, it is also a platform for Tien to tell one's own story of London and showcase personal taste in music, interior design and cuisine.
Bringing something foreign with a twist of individuality, INTRO put a minimalist look on the frontage, directing the amusing vibes and characteristics inward, allowing the restaurant to mingle with the residential building of its location subtly.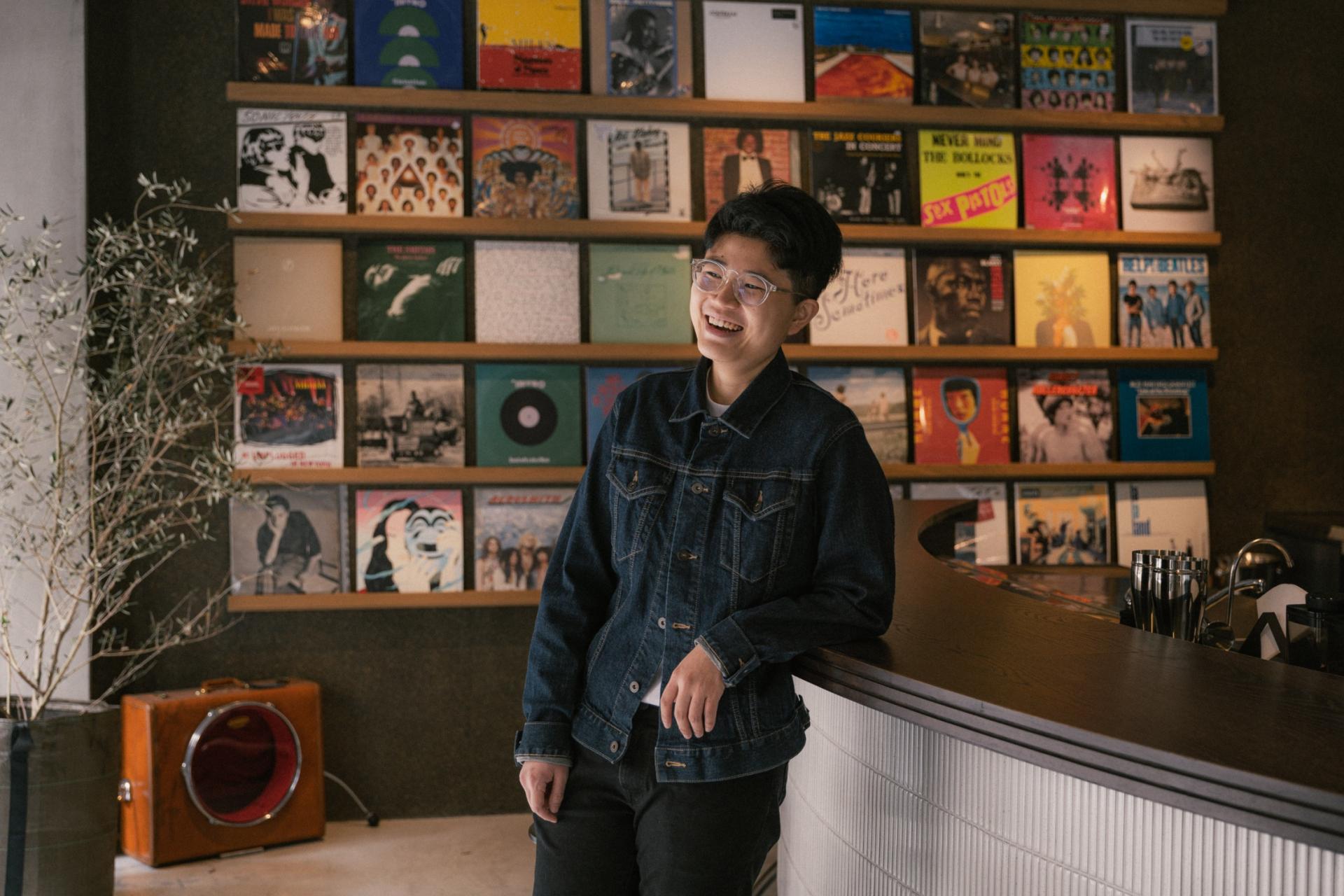 Upon entering the frosted glass door with a wooden frame is the arched bar made of a white-tile facade, resembling a glance at Britain's underground system. Proudly displayed on the shelf to the left is a personal multigenre collection of vinyl records, instilling Tien's background and love for music. At the same time, this is one of the elements that woven music with the dining space, continuing the primary idea of intertwining musical productions with cookery.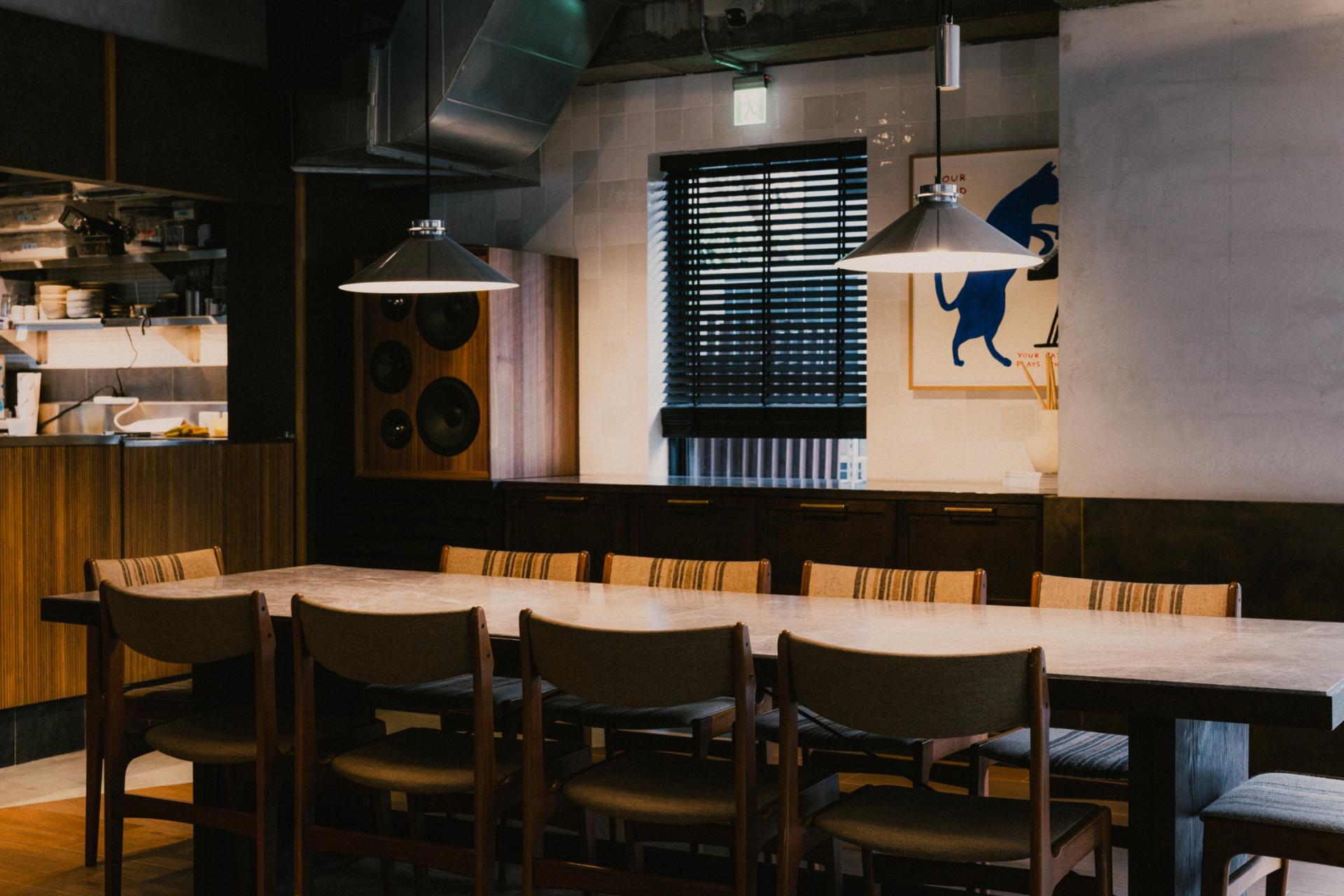 Paired with the spacious surroundings of INTRO Kitchen, most furniture, such as sofas and armchairs, are antique picks. At the same time, various selections of coffee and dining tables with light fixtures are exclusively curated and made by high-quality manufacturers for the restaurant. Though all adjoining pieces combine vintage finds and new designs, one joint lining here is the unified colour palette of every single bit. With the grey tone of exposed cement on the ceiling and buffed concrete floors, INTRO incorporates the muted shade with subdued beige marble tabletop, chestnut-painted timber seating sets, and light wood panelling floor pleasantly infused with other hues skittering on many ornaments.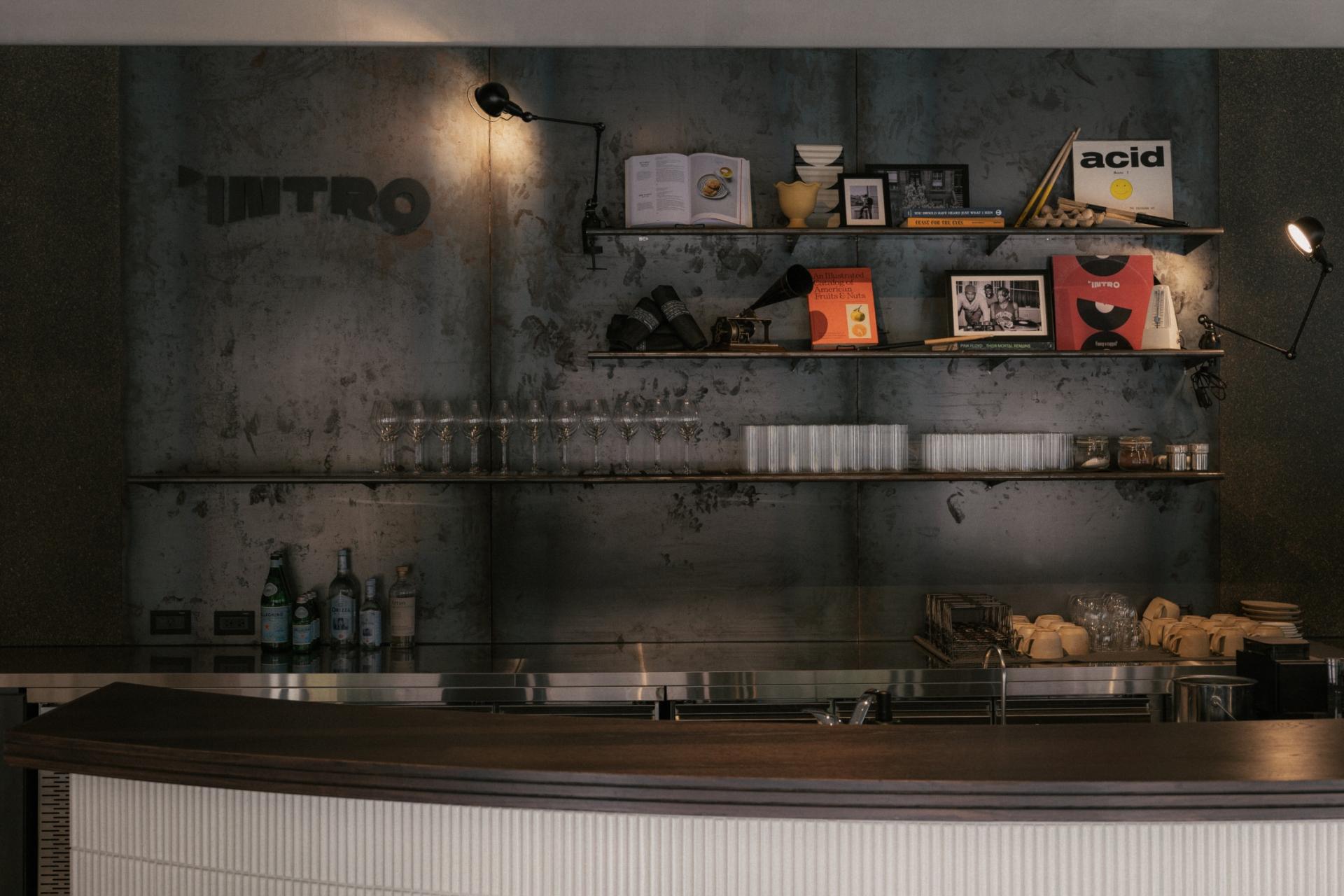 Being a musician herself, Tien continuously implements the romance of music into INTRO's spatial vibes, encircling the whole dining experience with the interchanging use of INTRO's personalised playlists and memorable live performances from different artists, filling the ambience of the restaurant and forming the perfect setting for leisurely brunch dates and evenings.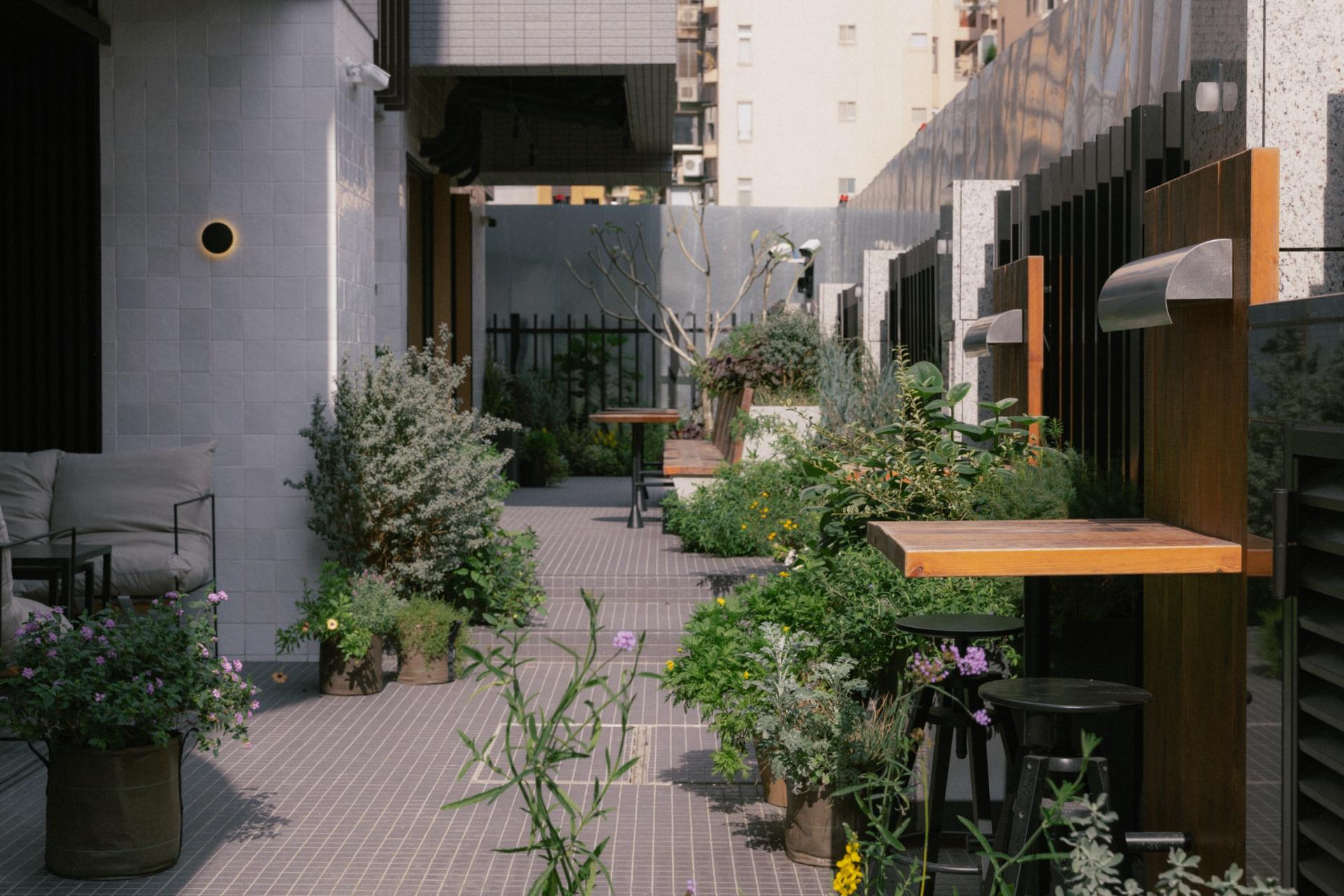 Thanks to the freedom of building the restaurant from scratch, Tien shared how INTRO Kitchen had the opportunity to include a mid-size garden and outdoor seating in the area's configuration. Adding plants to the surrounding, the natural healing shade of green from the foliage with an easeful breeze lighten the busy and crowded city feels by having a down-sized English bistro garden. Divided by a layer of floor-to-ceiling windows, this feature welcomes sunlight flooding in during daytime while sealing the indoors with well-lit warm lights and a cosy atmosphere when the evening reaches, gracefully wrapping diners in a dazzling ambience with soft relaxing jazz.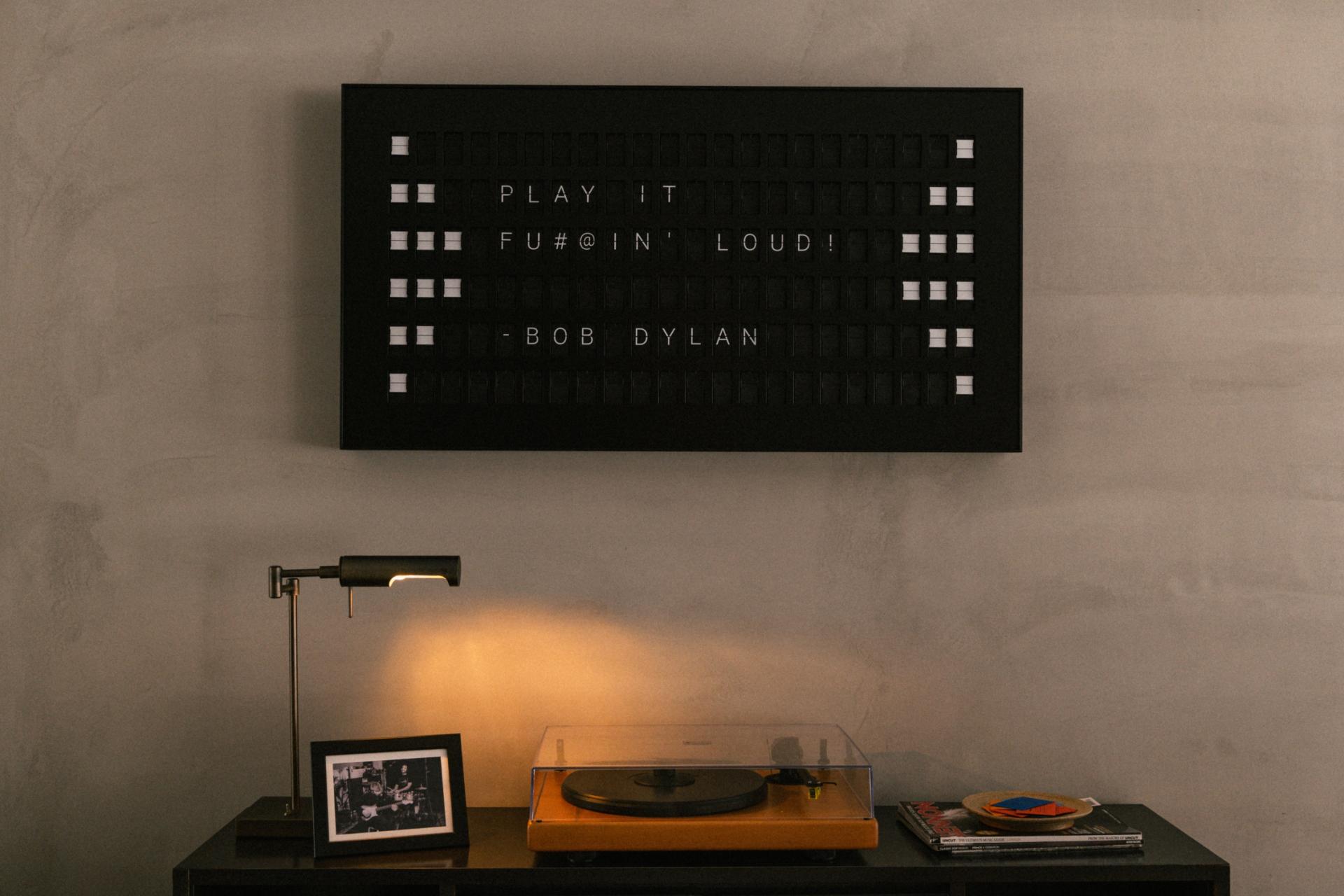 Breaking down the structure of a song for the menu, Tien wittily uses the layout names to call appetisers, main/side dishes, desserts and refreshments as "INTRO/CHORUS/OUTRO" and "SOLO". By doing so, INTRO Kitchen allows comers to see the imprints of music imbuing their food and beverage sector. Lovingly including traits related to Lo's affection for music records, all menu books are designed to look like vinyl organisers with Spotify codes that quickly share her playlists with those who notice the minor yet meaningful detail.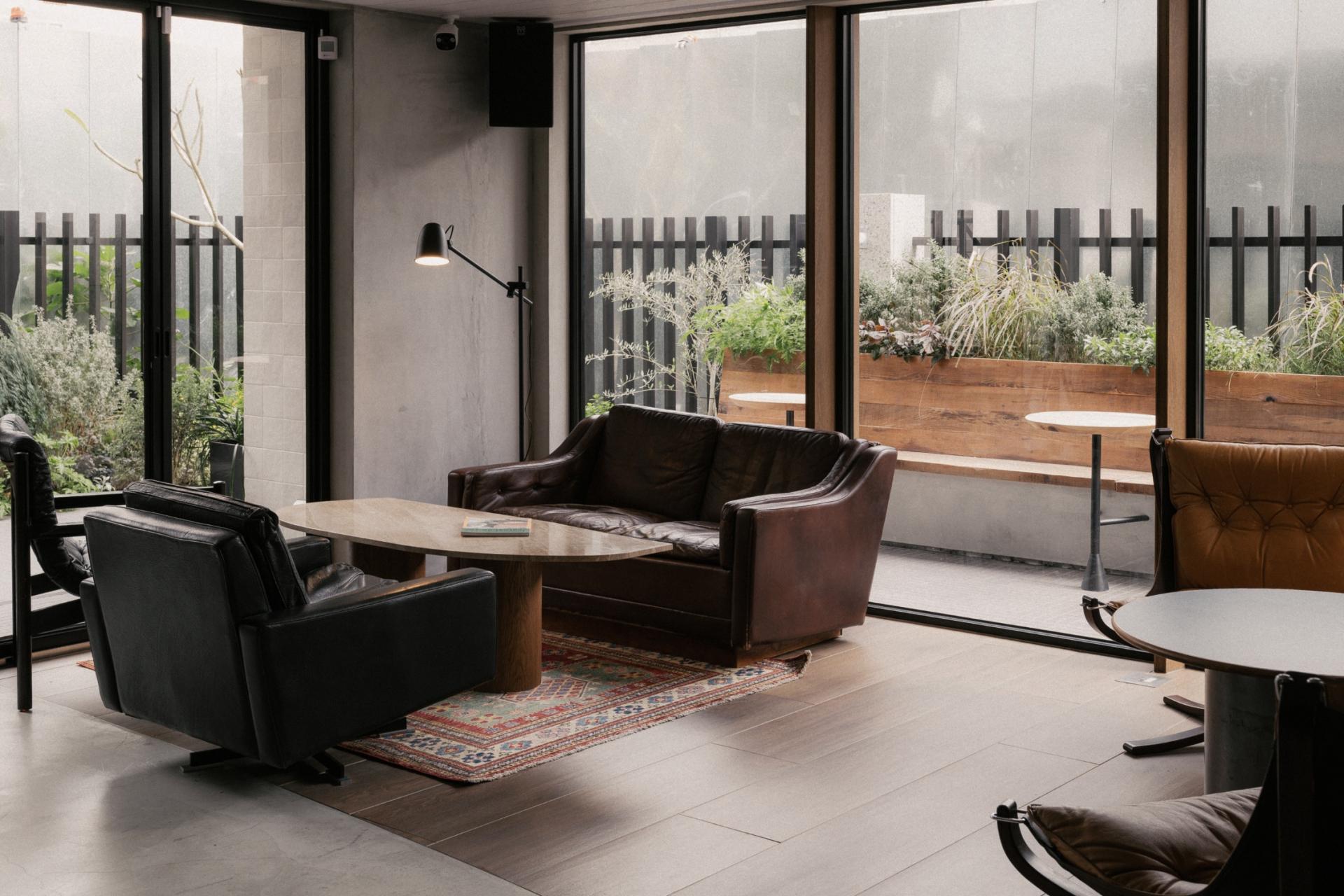 This rhythmic dining space is not only set up for personal enjoyment but also an excellent hub for gathering purposes. By having distinctive uniqueness and diversity in its look and services, the establishment is an ideal spot in Taiwan's heart to explore and enjoy the multiple layers of authentic tastes in not only scrumptious meals and refreshing beverages but also music and the whole feel that constitutes the experience.
Photo: INTRO Marketing Team