Carley has a penchant for entertaining. On the afternoon we arrive to view her home, we're immediately welcomed and made to feel at ease. A generous spread of cheeses, cold cuts and wine at the bar area definitely helps, but it's largely Carley's openness and gregariousness that sets the tone. When my friends come here, a lot of them stay until 1am, talking," she says. I don't know how many bottles of wine we finish. I like to have friends over; I like them to enjoy being here. They say it's a very welcoming place."
In fact, the home's new design wouldn't have been possible without the friendship forged between the homeowners and the designers at eco-friendly interior design firm Liquid Interiors – a camaraderie that's evident just from a few minutes of chatting. The end result is a space that incorporates the couple's backgrounds and personalities, from their various travels to their love of welcoming guests into their home.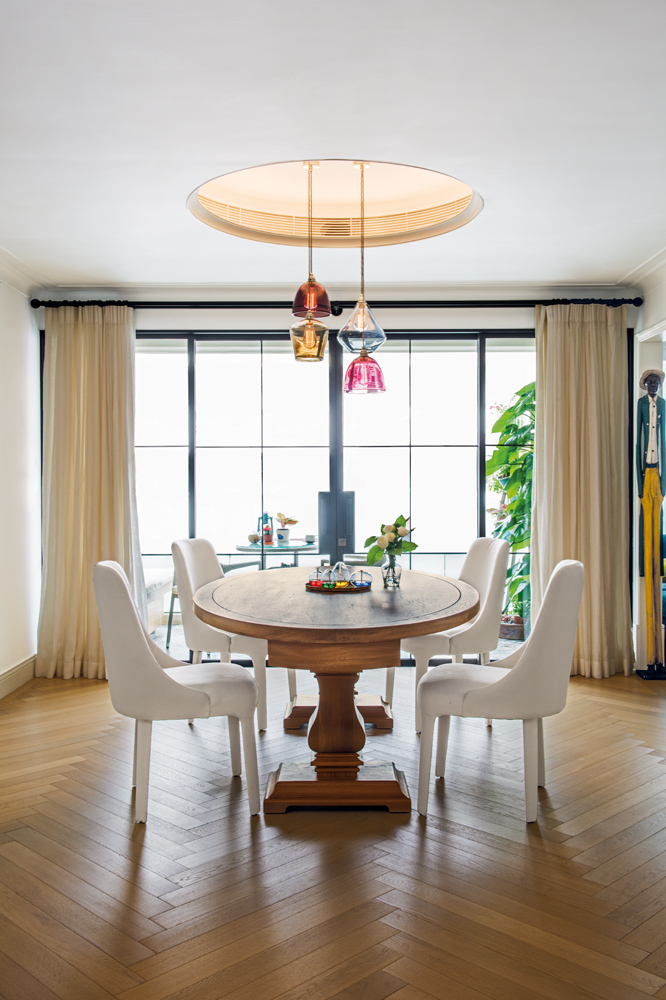 The majority of the furniture, including the dining table, is completely custom.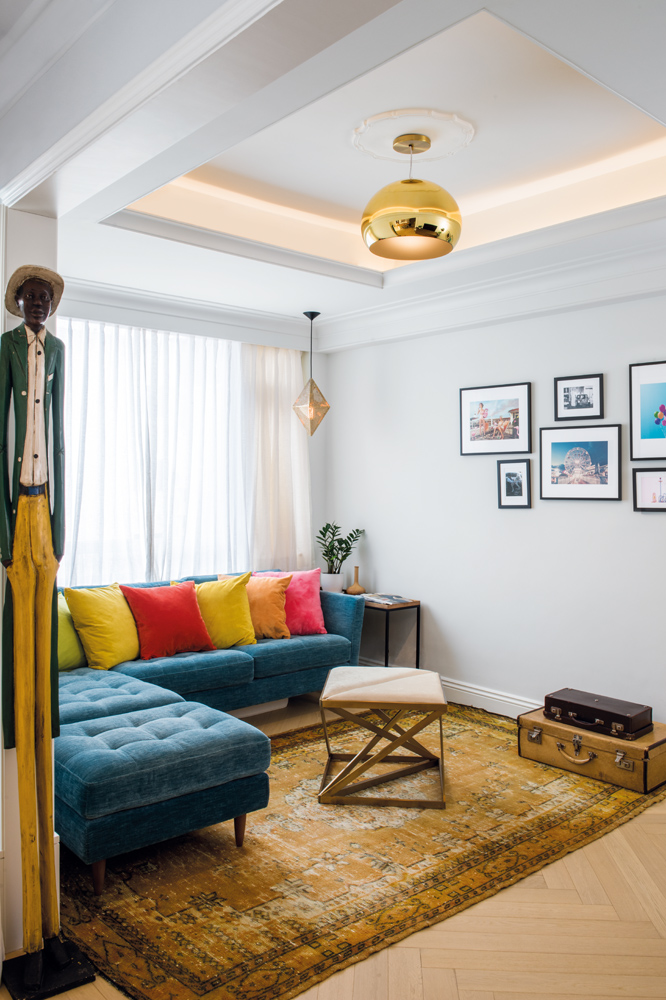 The living room features a sofa from BoConcept and suitcases from Australia.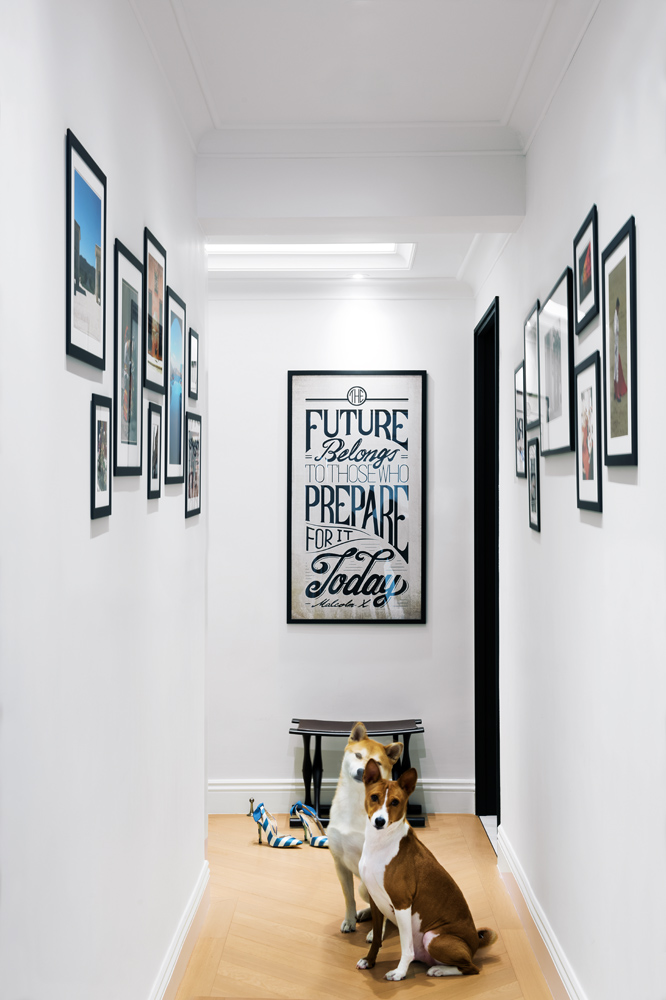 Carley's dogs sit pretty in the hallway, which features another commissioned artwork.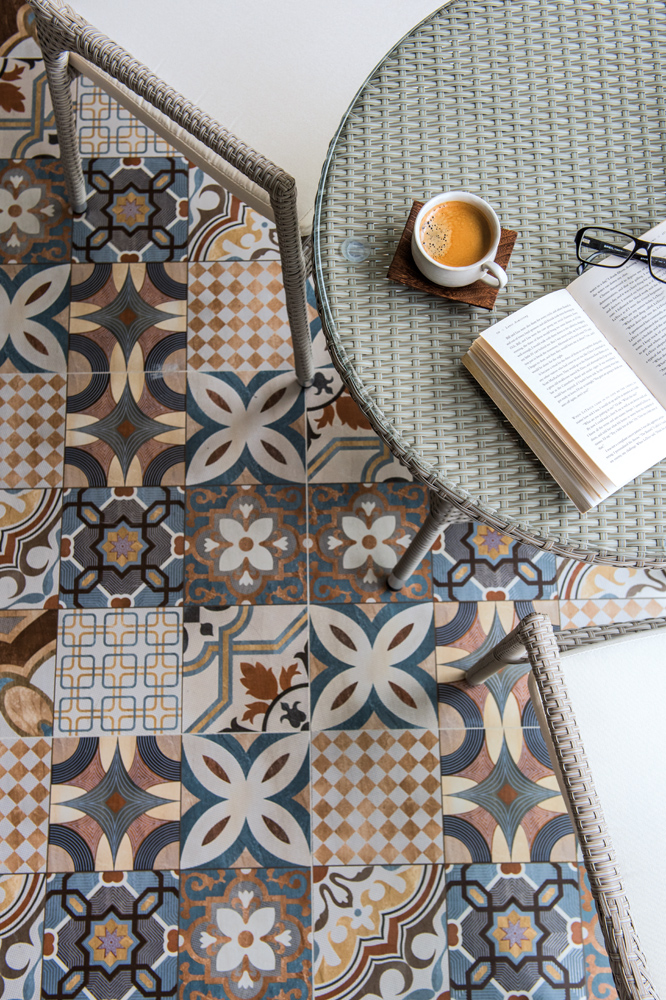 The balcony features colourful tiles for a Mediterranean feel.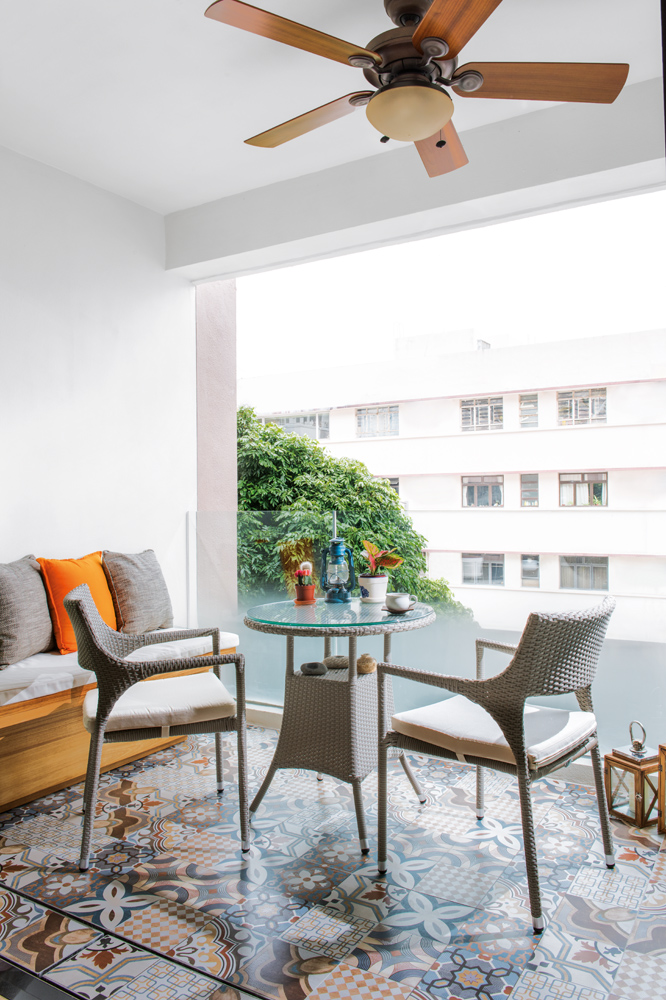 The gradient on the glass was added at the suggestion of a feng shui master, so that prosperity would not flow "out" of the home through the glass.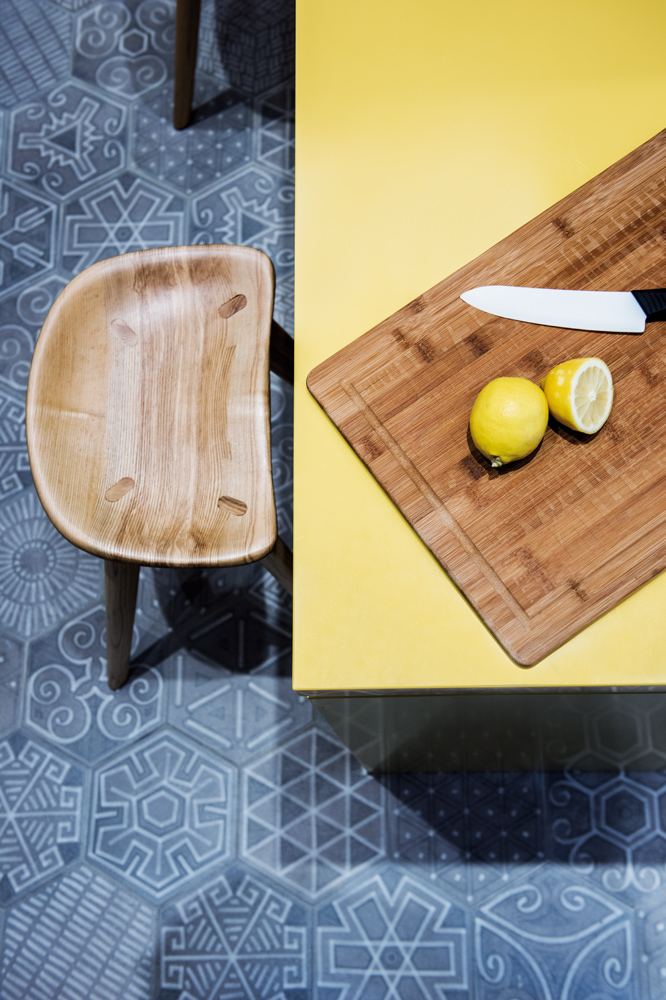 A lemon yellow island takes pride of place in the kitchen.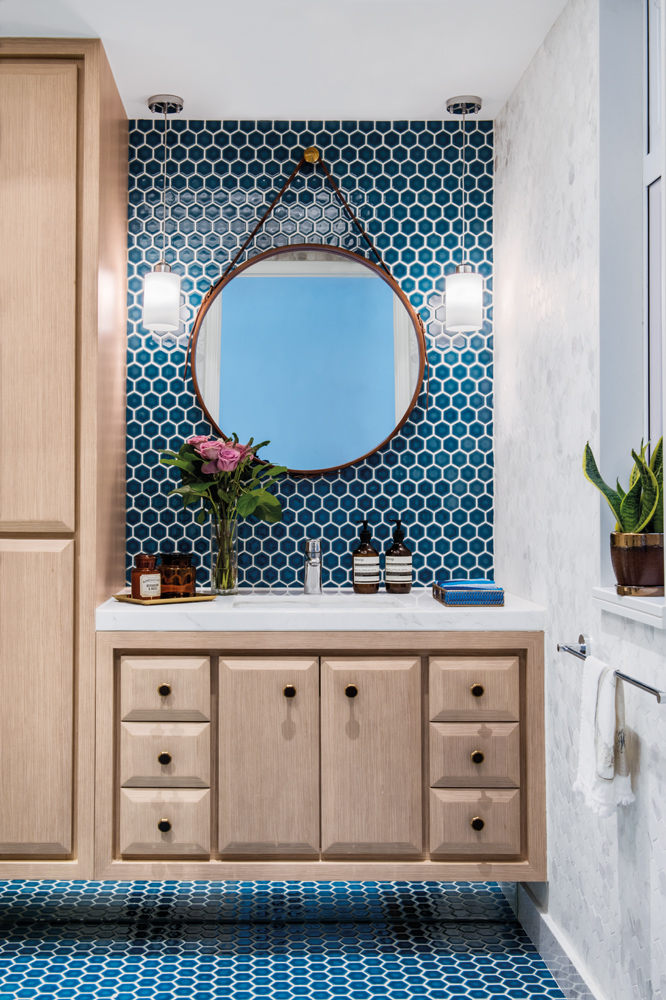 Royal blue tiles add contrast to the muted, neutral palette in the guest bathroom.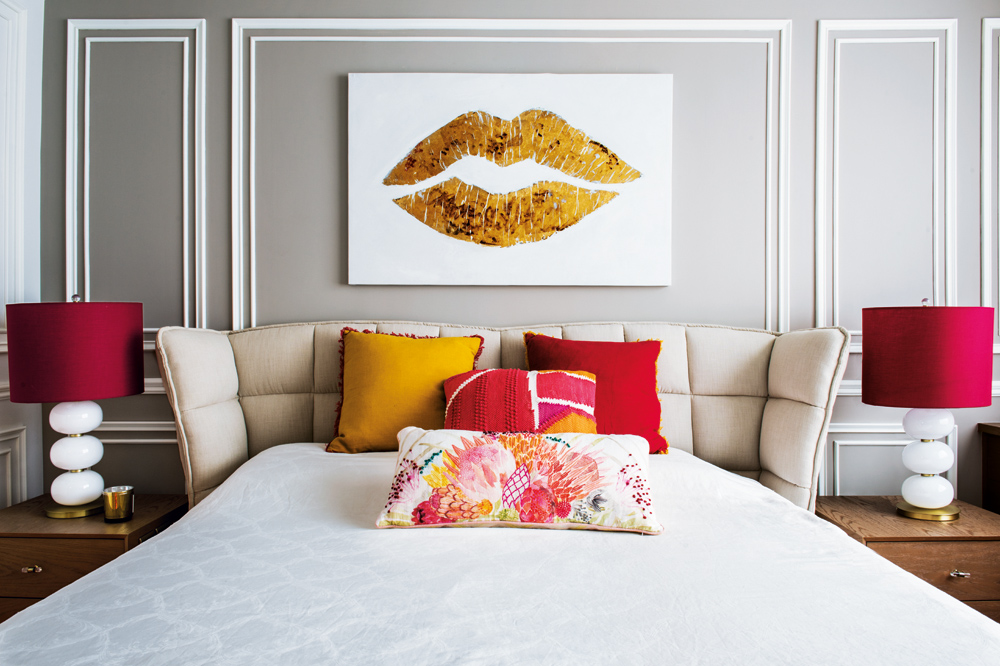 Carley has always favoured warmer tones, such as reds, yellows and oranges, so they were a natural choice to include in the master bedroom.
The post This open, airy home in Happy Valley is a perfect space for entertaining appeared first on Home Journal.