Chuan Hsi Pa Tzu·Teahouse mimics the rhythm of China's country life with a bamboo-focused design, taking guests on a journey through Chengdu culture.
Bamboo-inspired designs have recently taken flight in the world of interior design. Oriental and Asian in nature, the materials essential to the build of these eco-friendly designs are easily attainable in China. HDC Design uses Sichuan's rich culture and natural resources to create this stunning bamboo hotpot restaurant.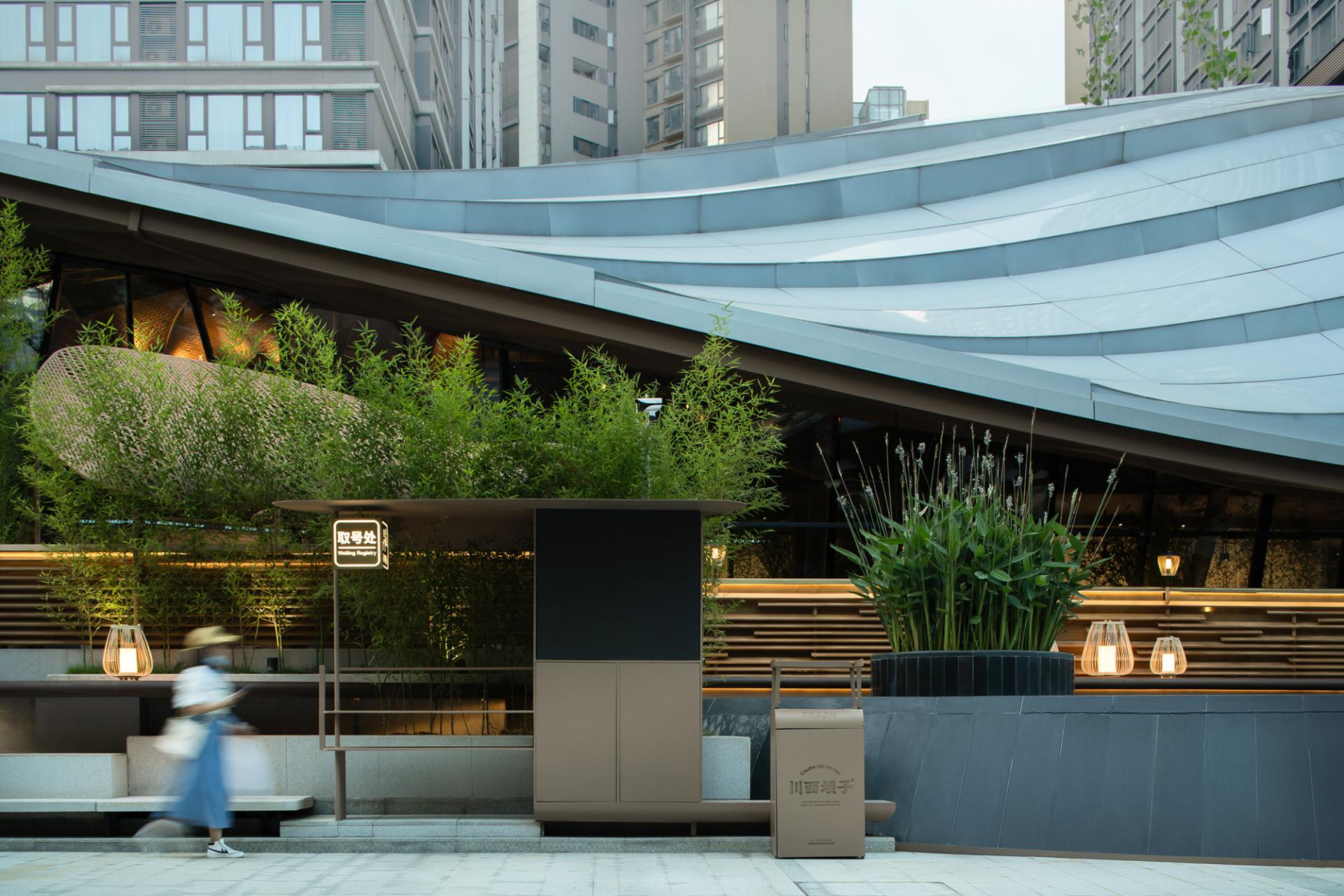 The rich and fertile land of West Sichuan has given birth to countless special flavours that dominate some of Asia's favourite food. Chuan Hsi Pa Tzu · Teahouse rekindles those ties by passing on the province's hotpot heritage through this unique building on Jiaozi Avenue, Chengdu.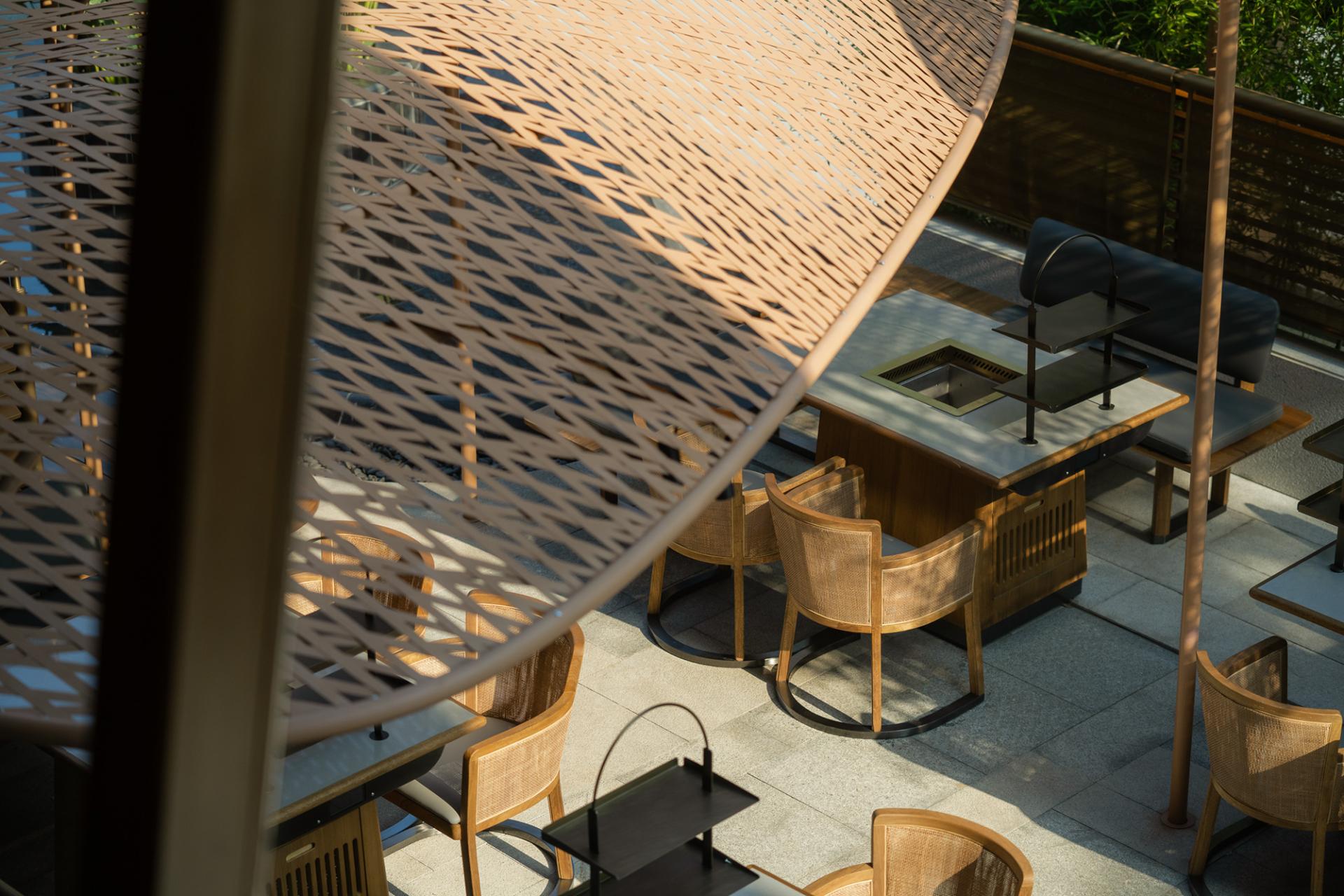 Chief designers Jiajun Tang and Rene Liu decided to keep the original structure's slanted roof with curved outlines to transport diners into an idyllic countryside. Bamboo-woven tools are often used in manual labour for people in West Sichuan. As such, the design firm reimagines these tools as part of the building's interior design through components like sunshades and partition screens.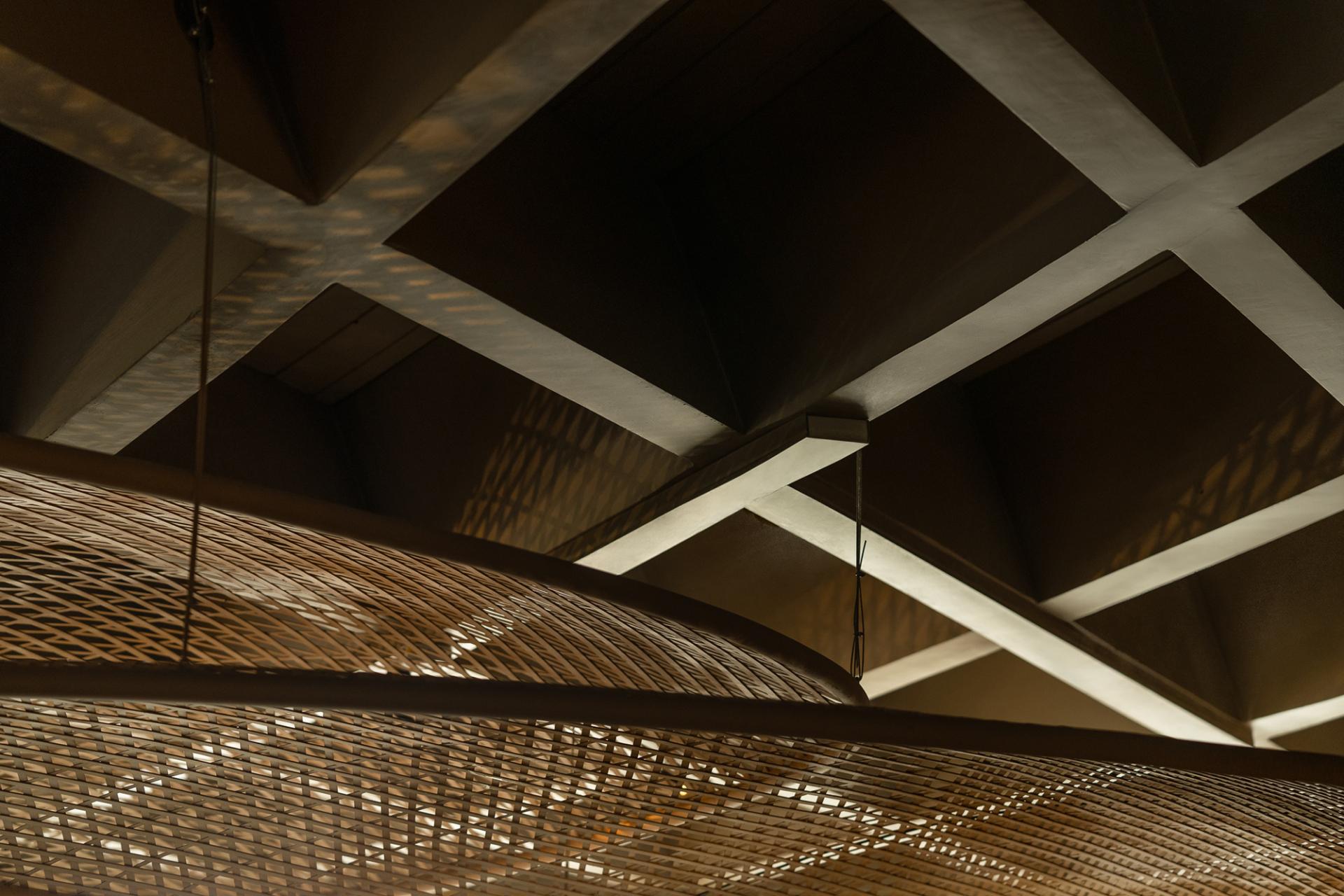 Despite being surrounded by buildings, stepping foot into Chuan Hsi Pa Tzu · Teahouse is like entering a tranquil bamboo forest. The ingenious design uses an enclosed yet open interior layout that meets the strict regulations of commercial buildings in order to maximise the use of views outside. The peaceful feeling is further enhanced by warm lights and a structure emphasising easiness, transition and integration.

Photo: Chuan He