Littlemore Interior Design has turned the original 2-room apartment into a functional open-plan residence.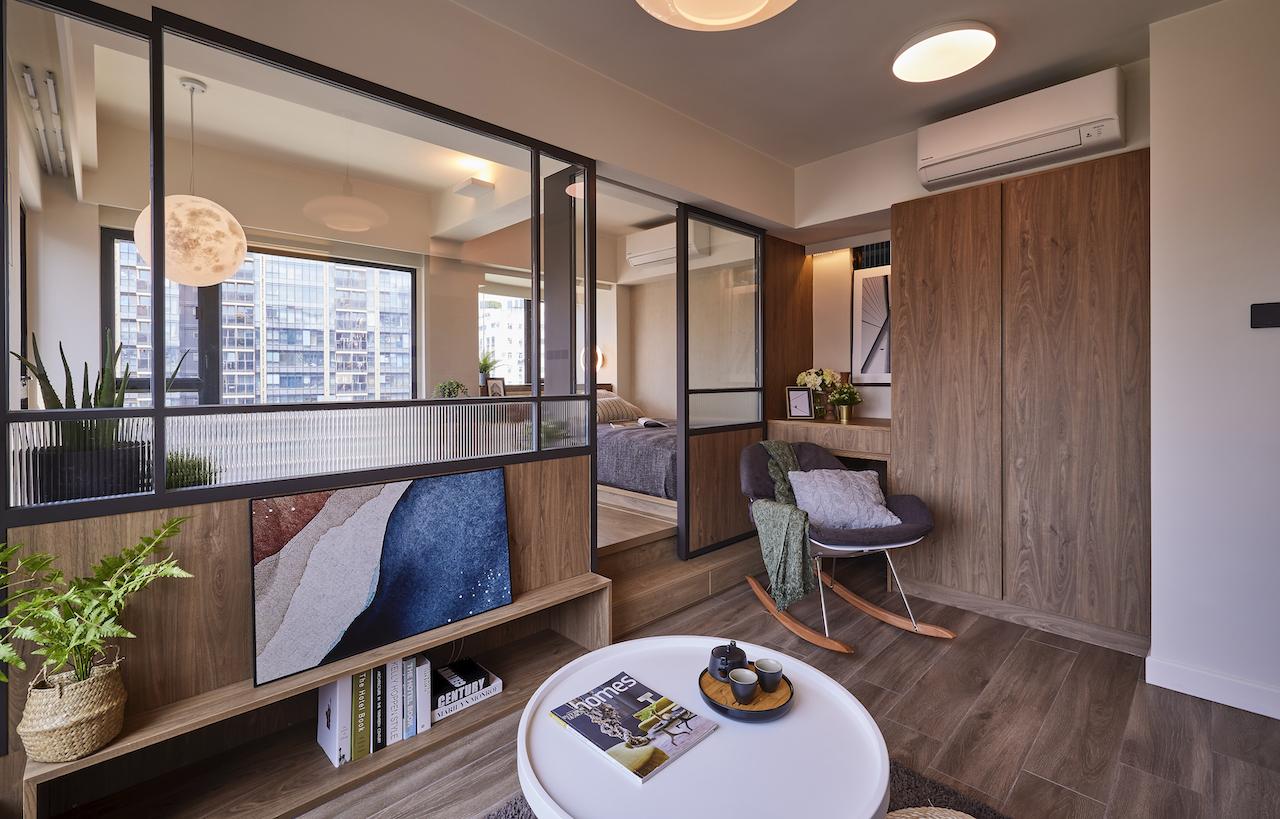 The design team sets out to create a practical home that can allow the owner to rejuvenate her mind and enhance the energy of mindfulness. To maximise the limited spaces to accommodate different kinds of activities – casual get-togethers, peaceful meditation or work-from-home – spatial arrangements are structured with higher flexibility, with most of the existing partitions removed.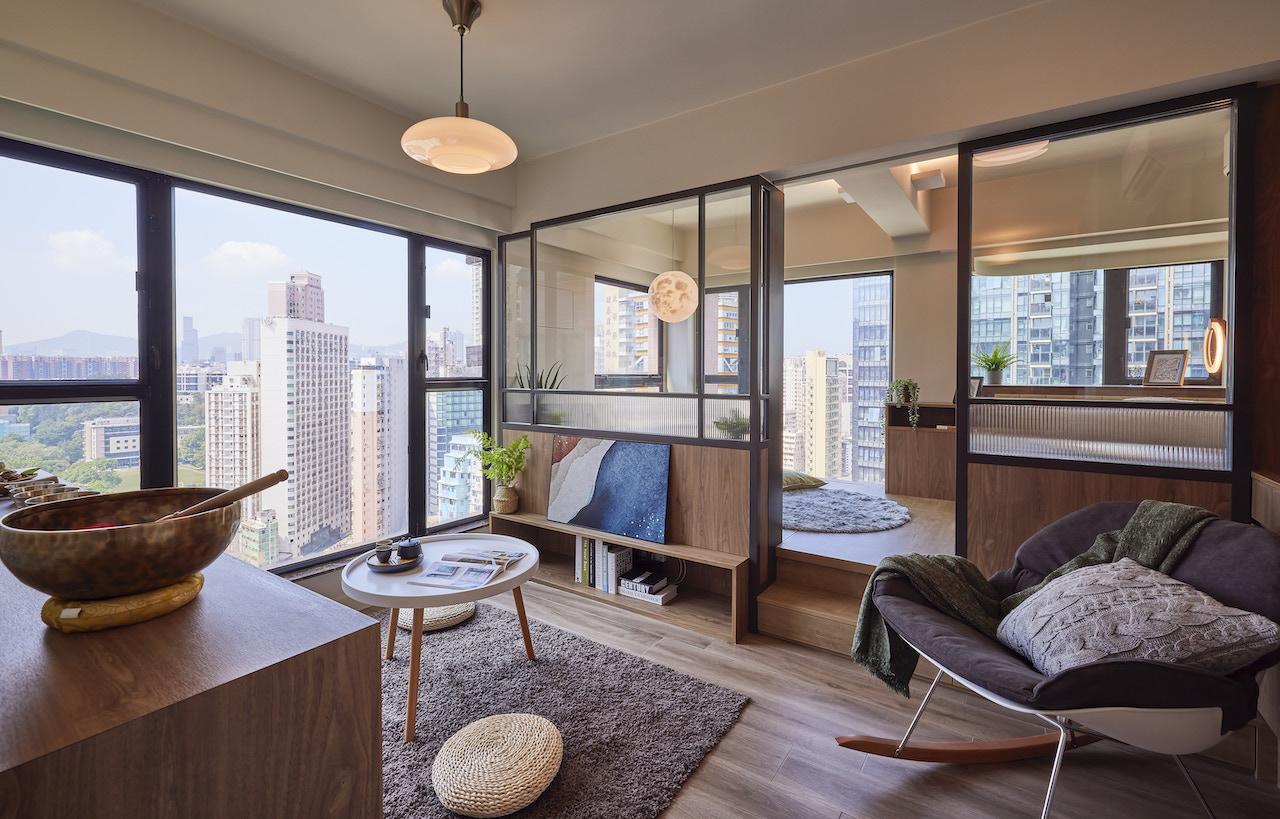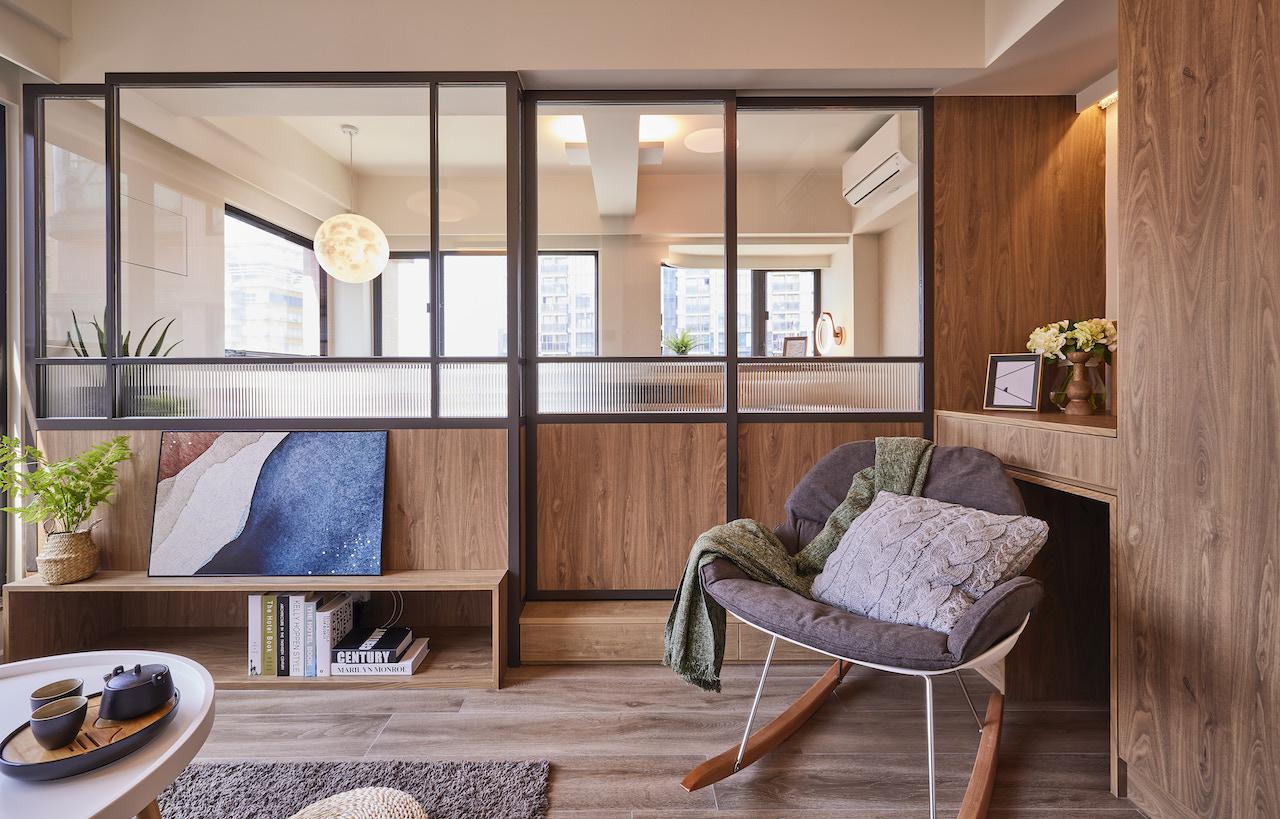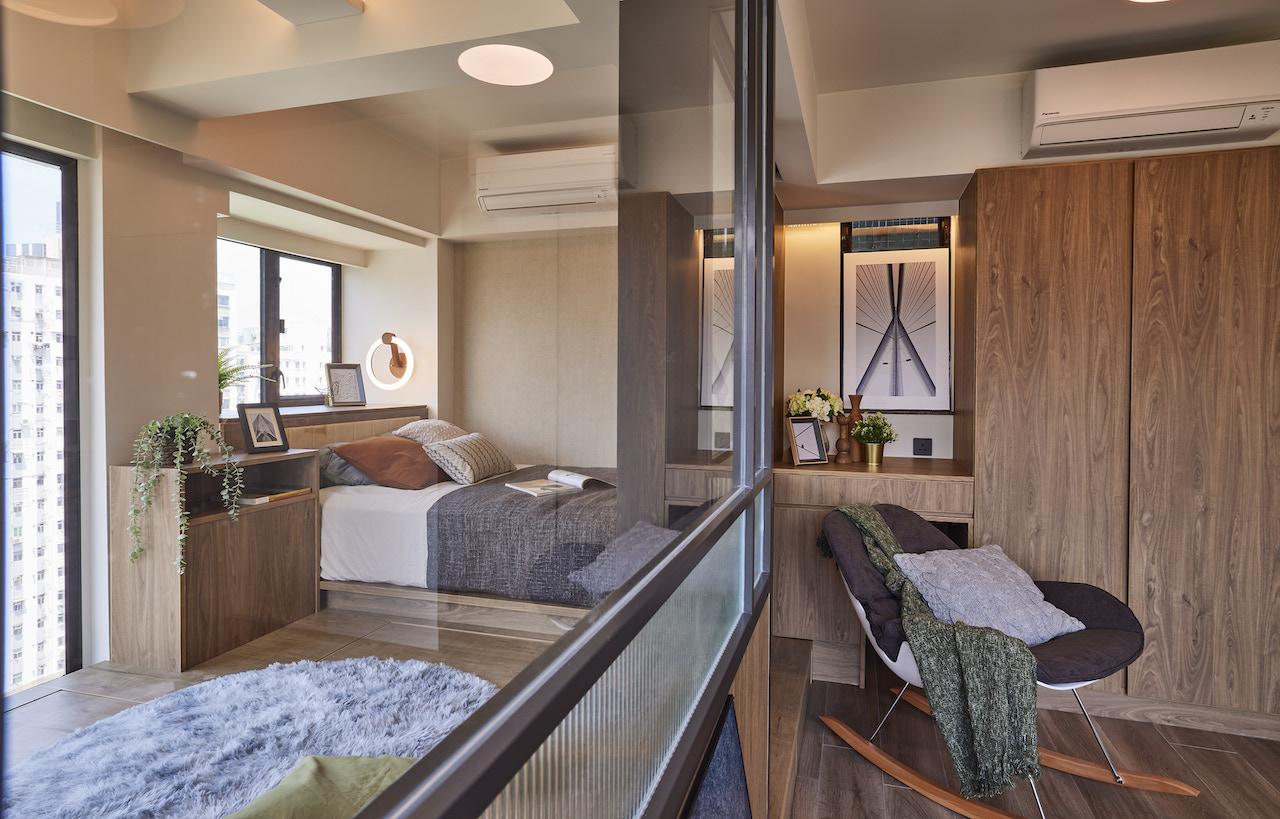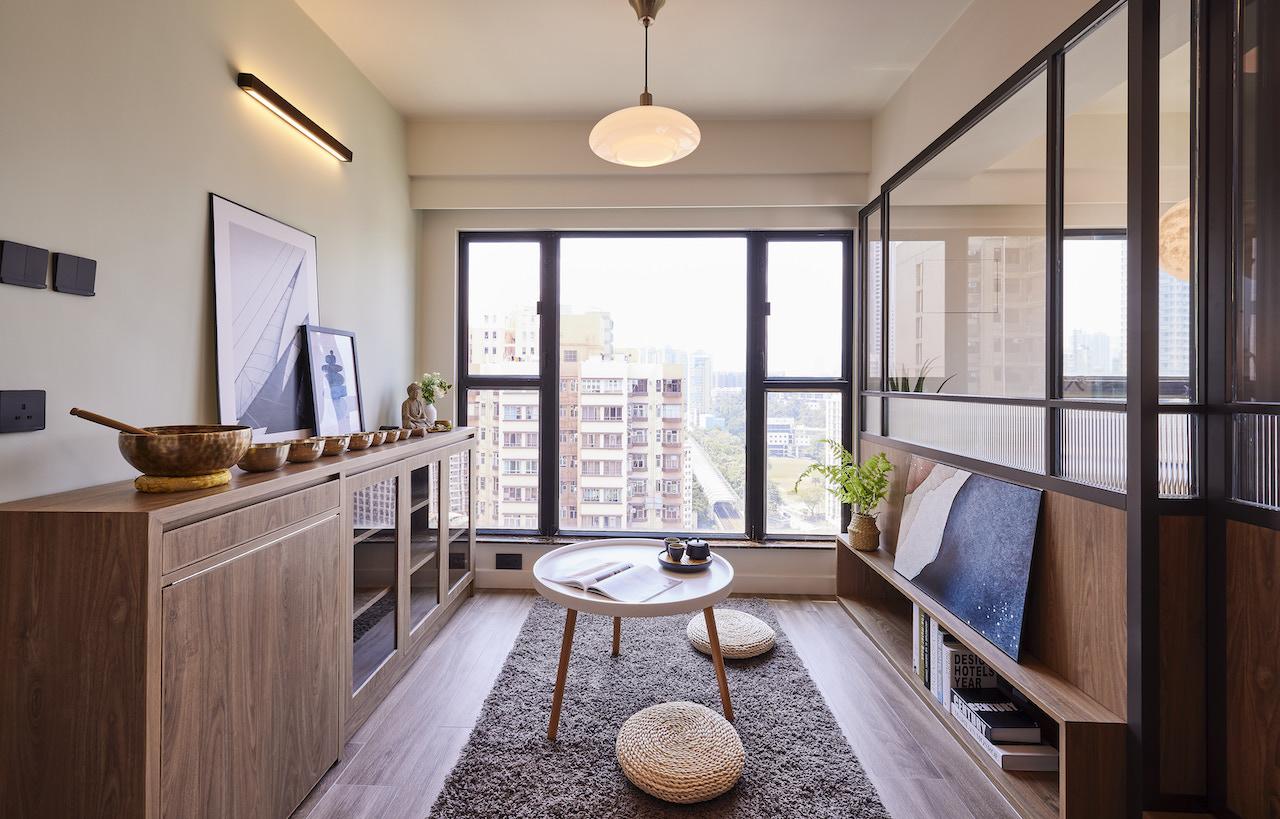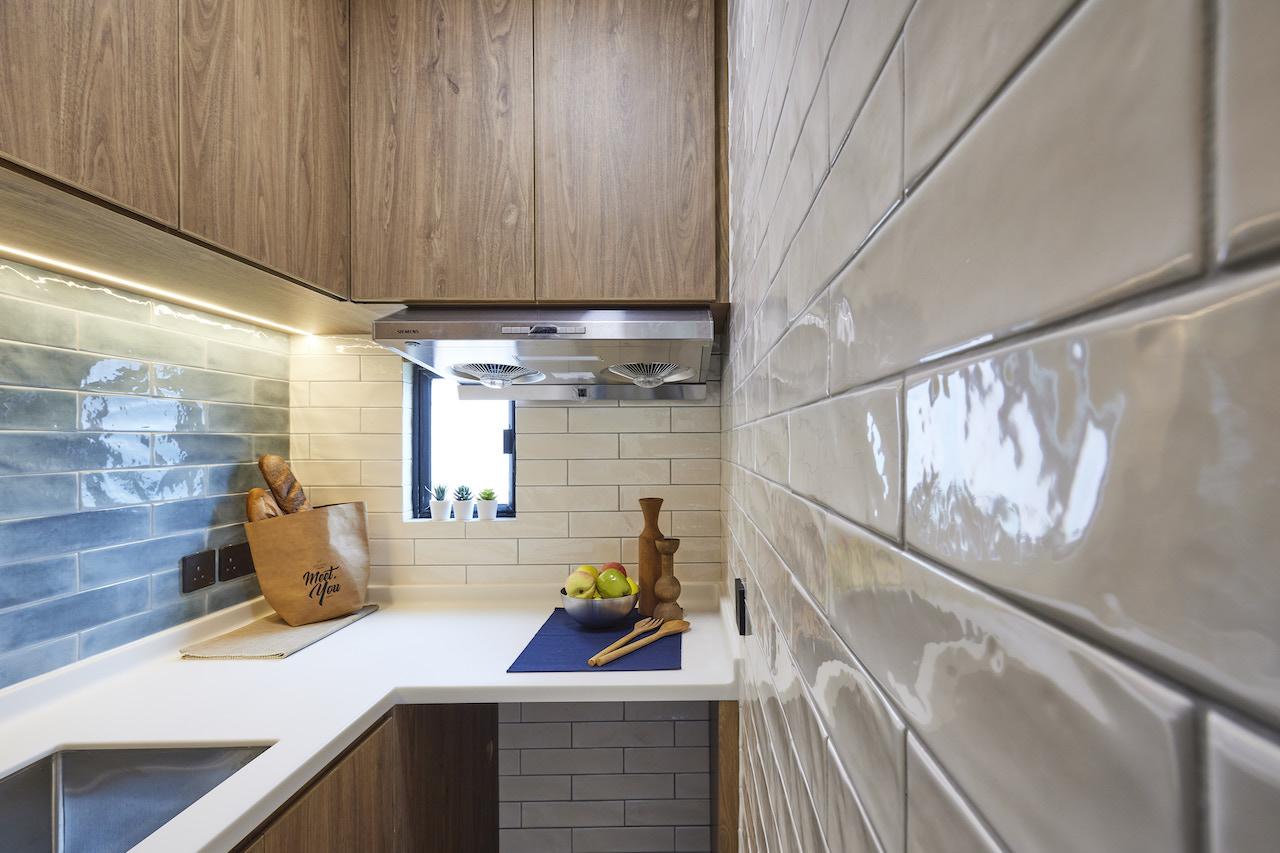 Spaces are rearranged to carve out a relaxing zone for sleeping and an open area for living and dining, separated by simple charcoal black painted metal frame with glass and a raised platform area. The platform can provide sufficient storage volume, while defining the spaces with a subtle level difference.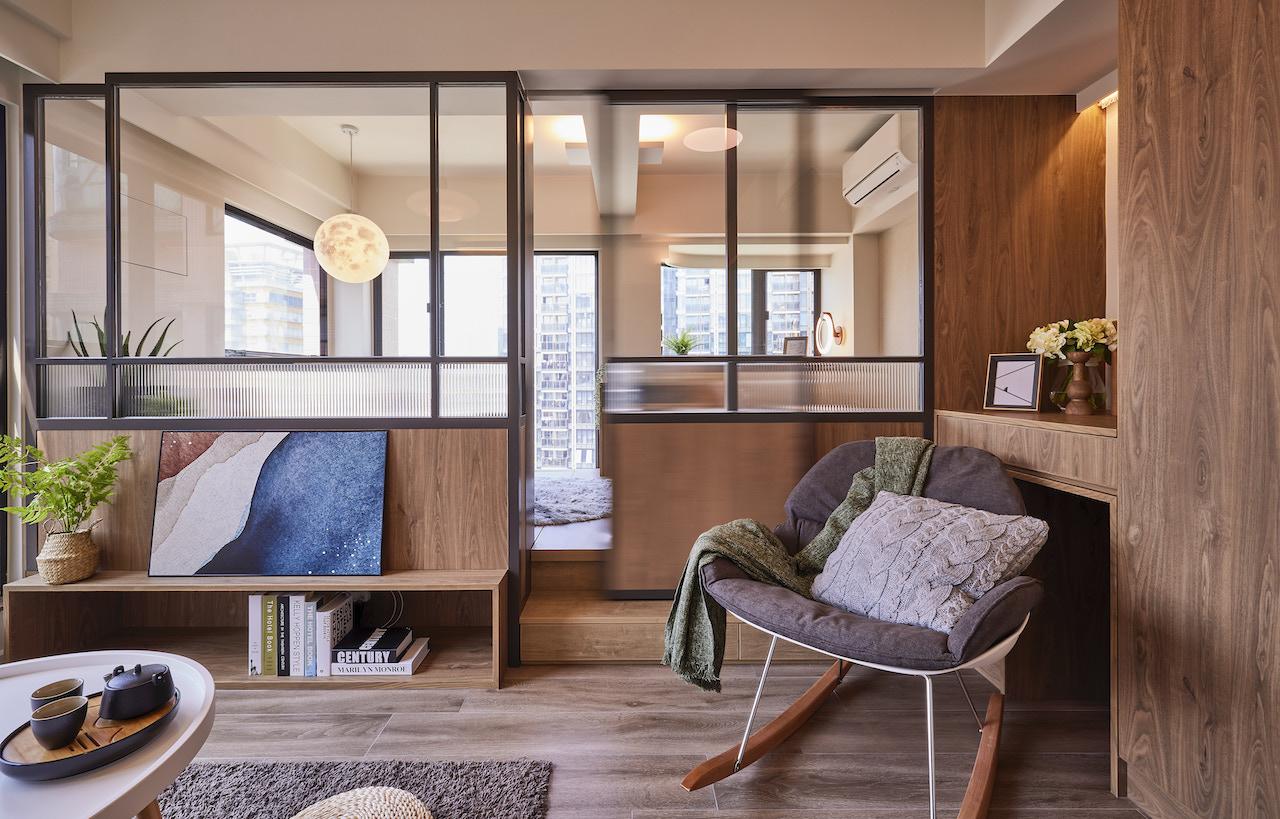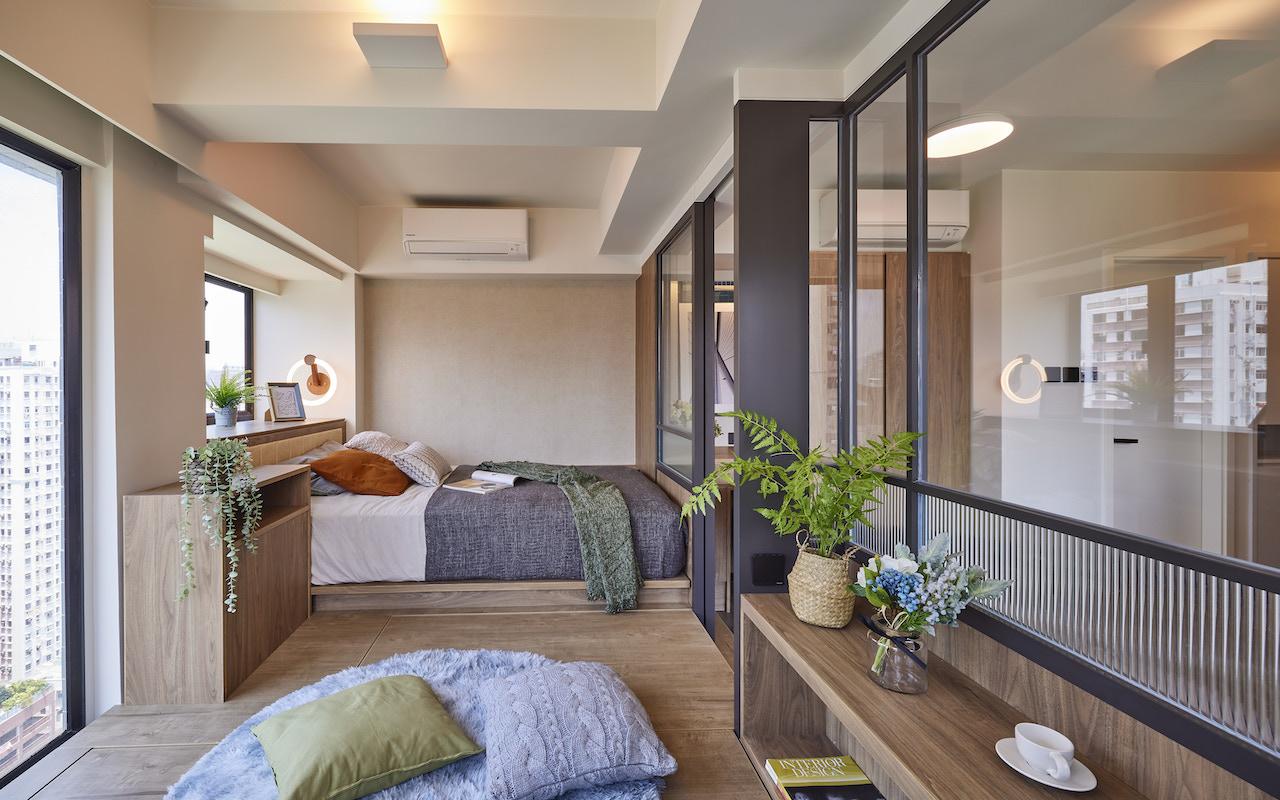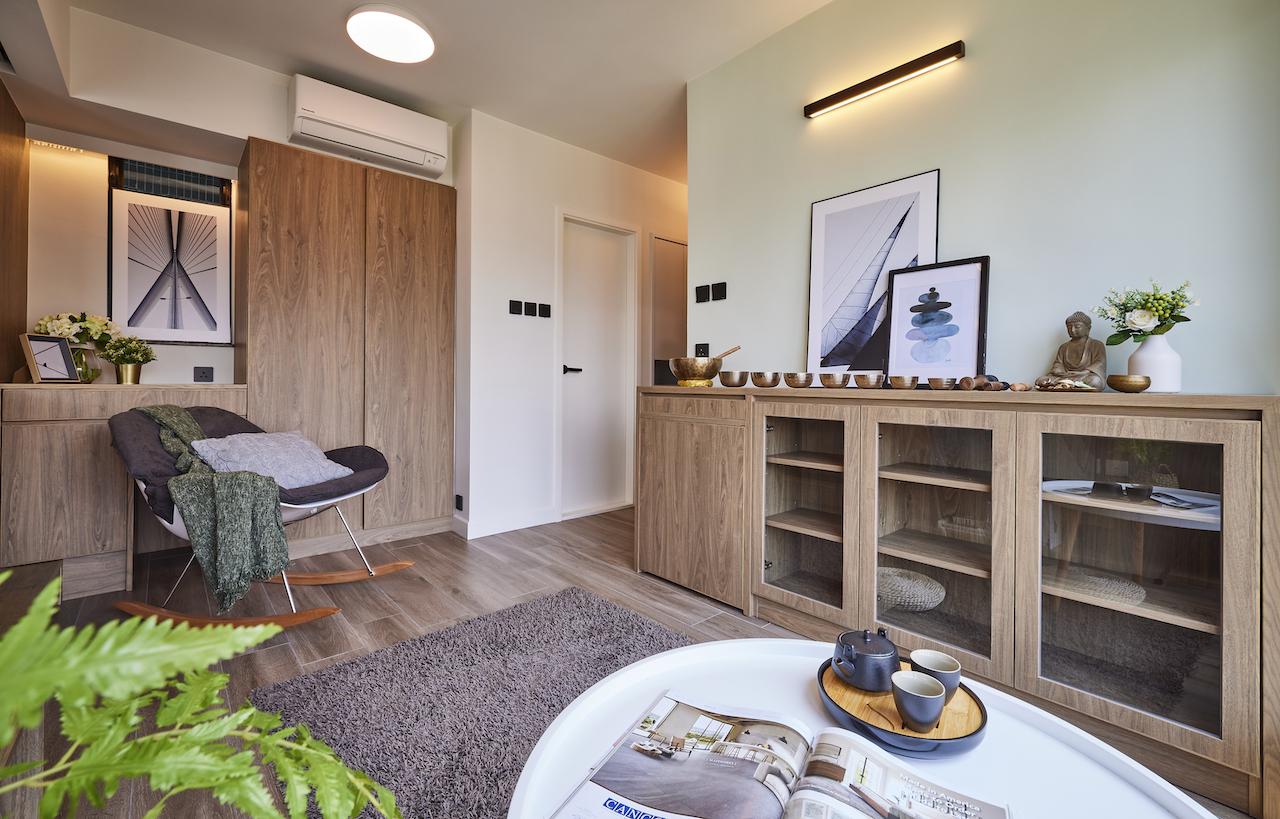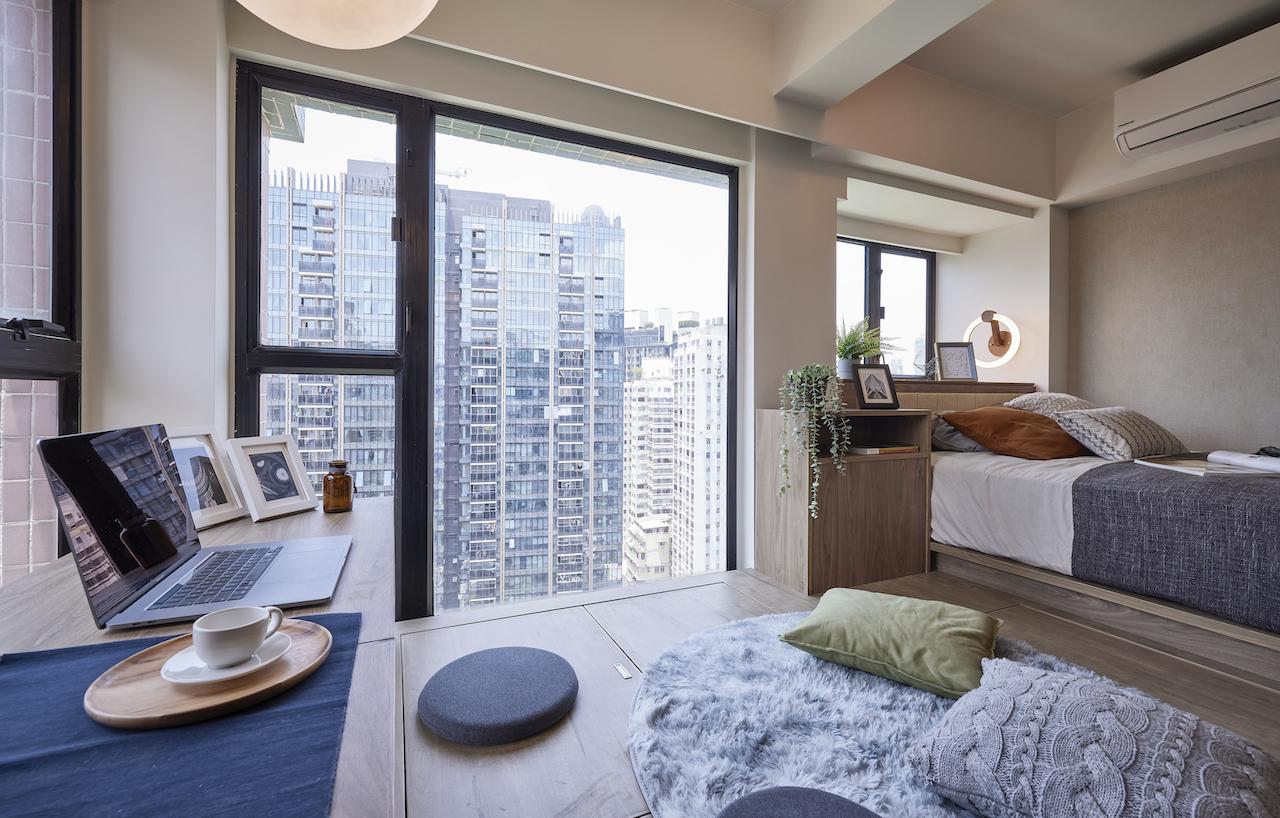 Furniture manufactured with walnut wood finish in open grain, with walls painted in pale green, encourage the resident to kick back and unwind. Making use of the large glass windows around the facade, the space is not only swathed in enormous amount of natural light, but blessed with the spectacular city view.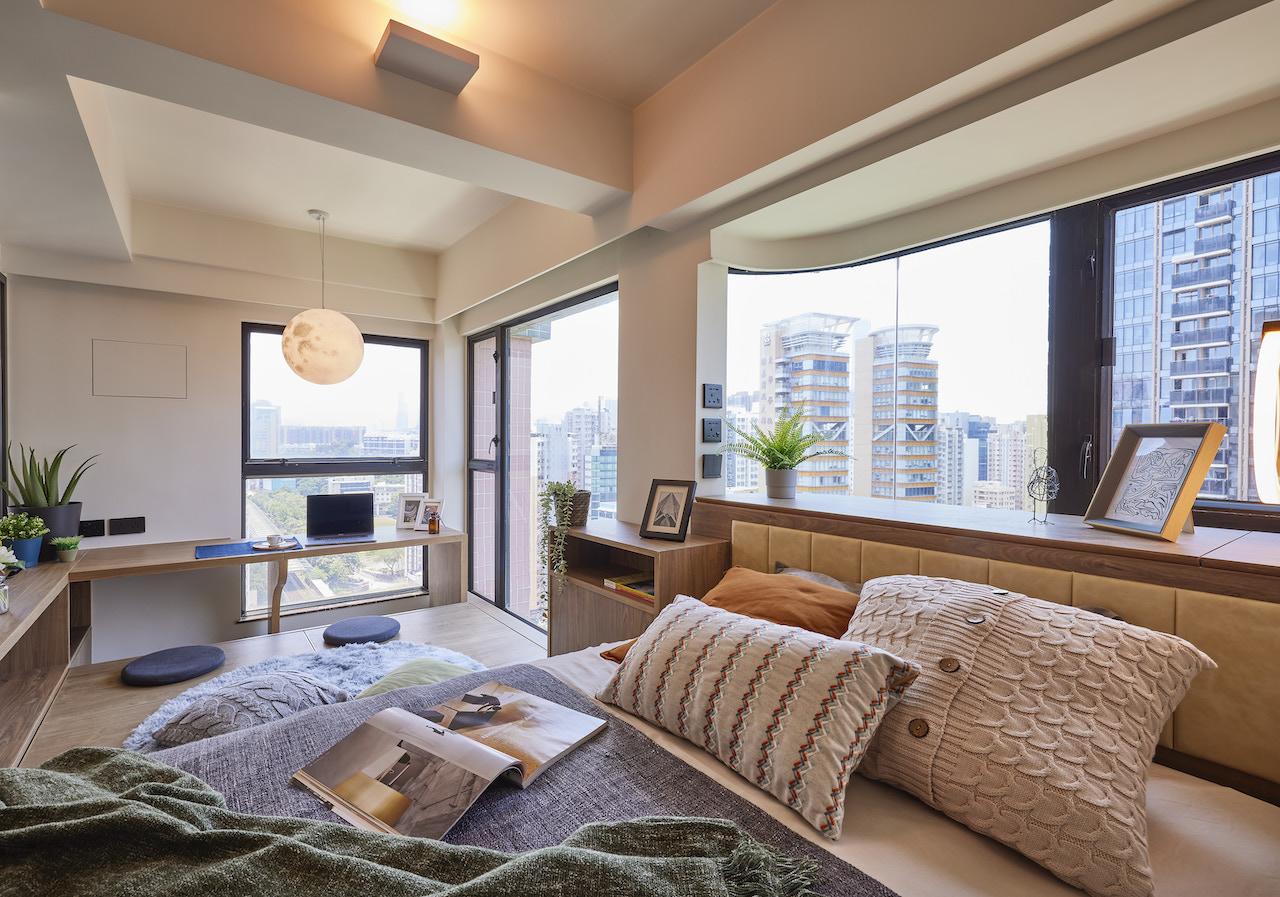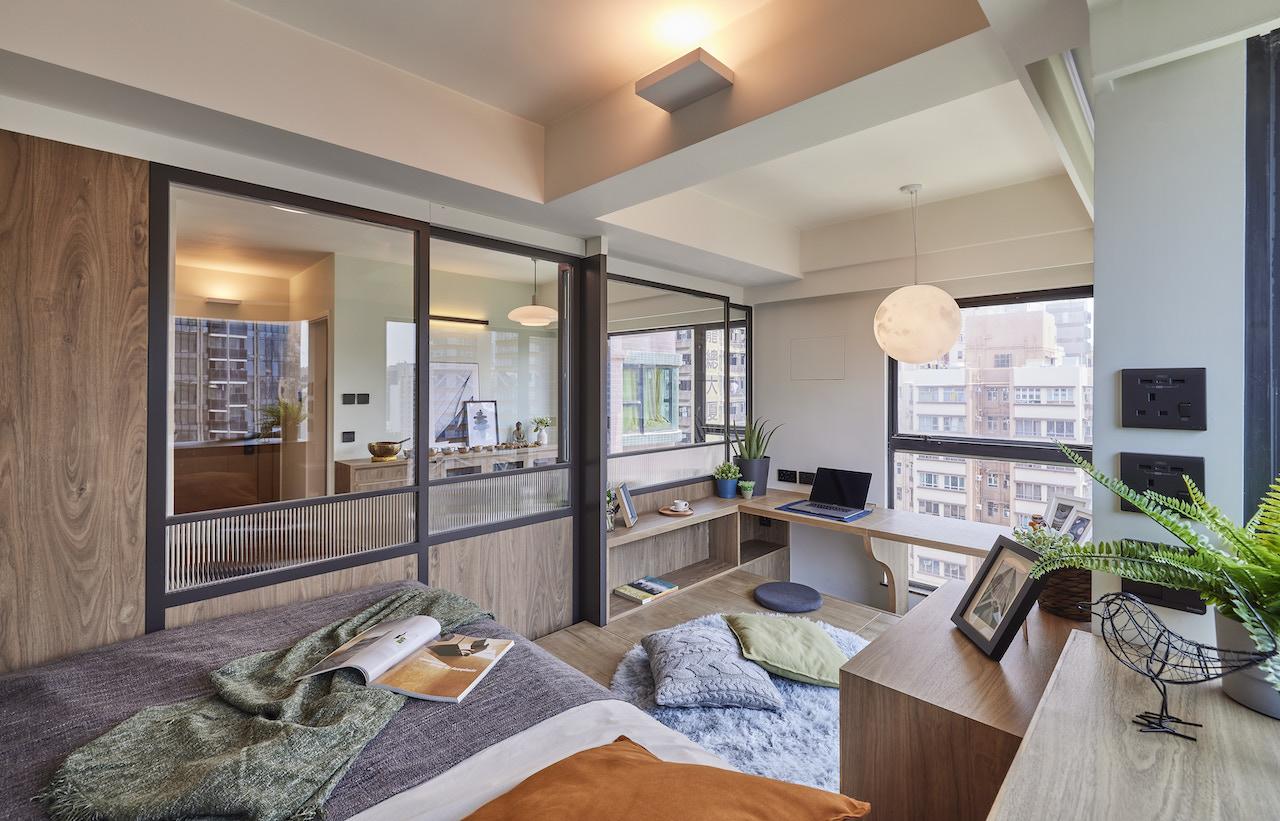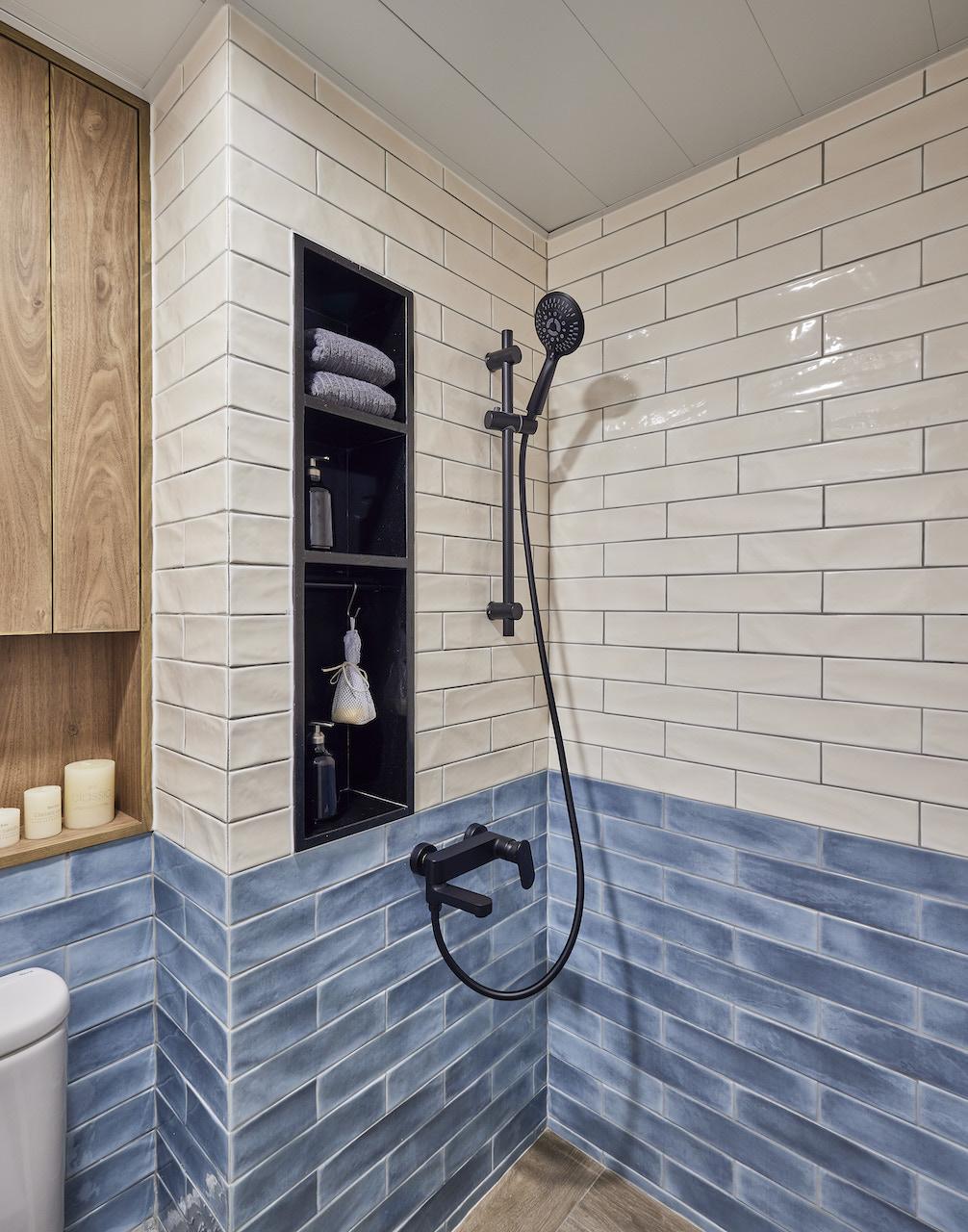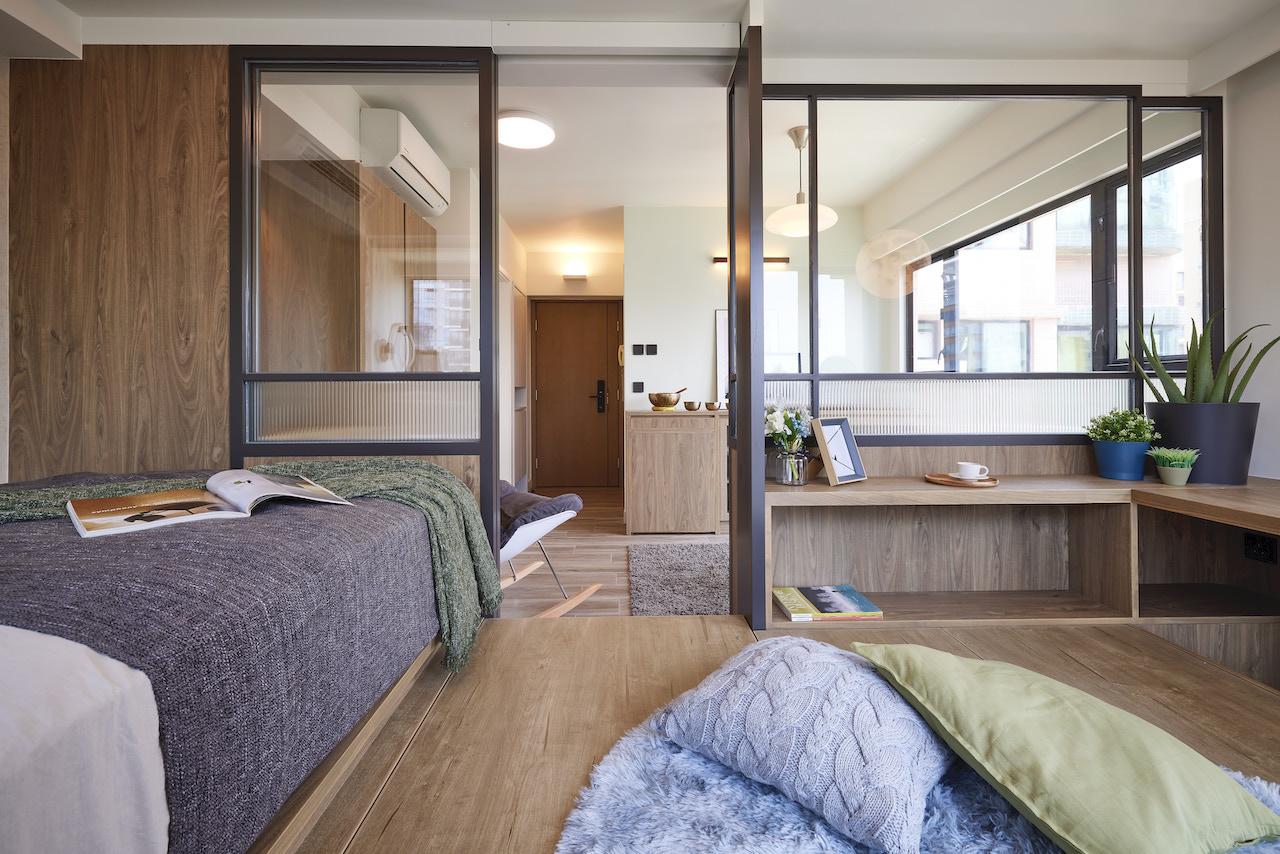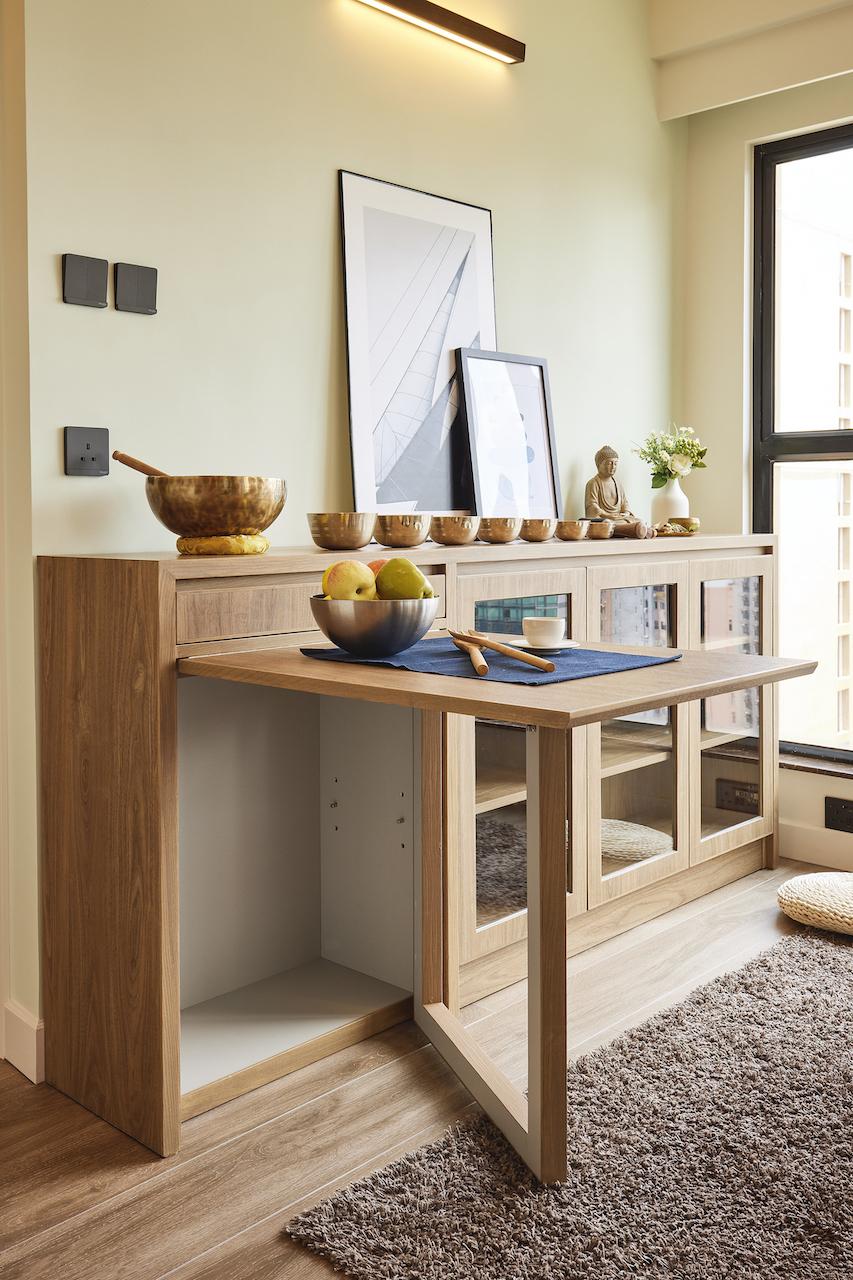 Photo: Michael Perini