This 315-sq.ft. Sai Ying Pun apartment designed by littleMORE Interior Design is the new home of a young couple.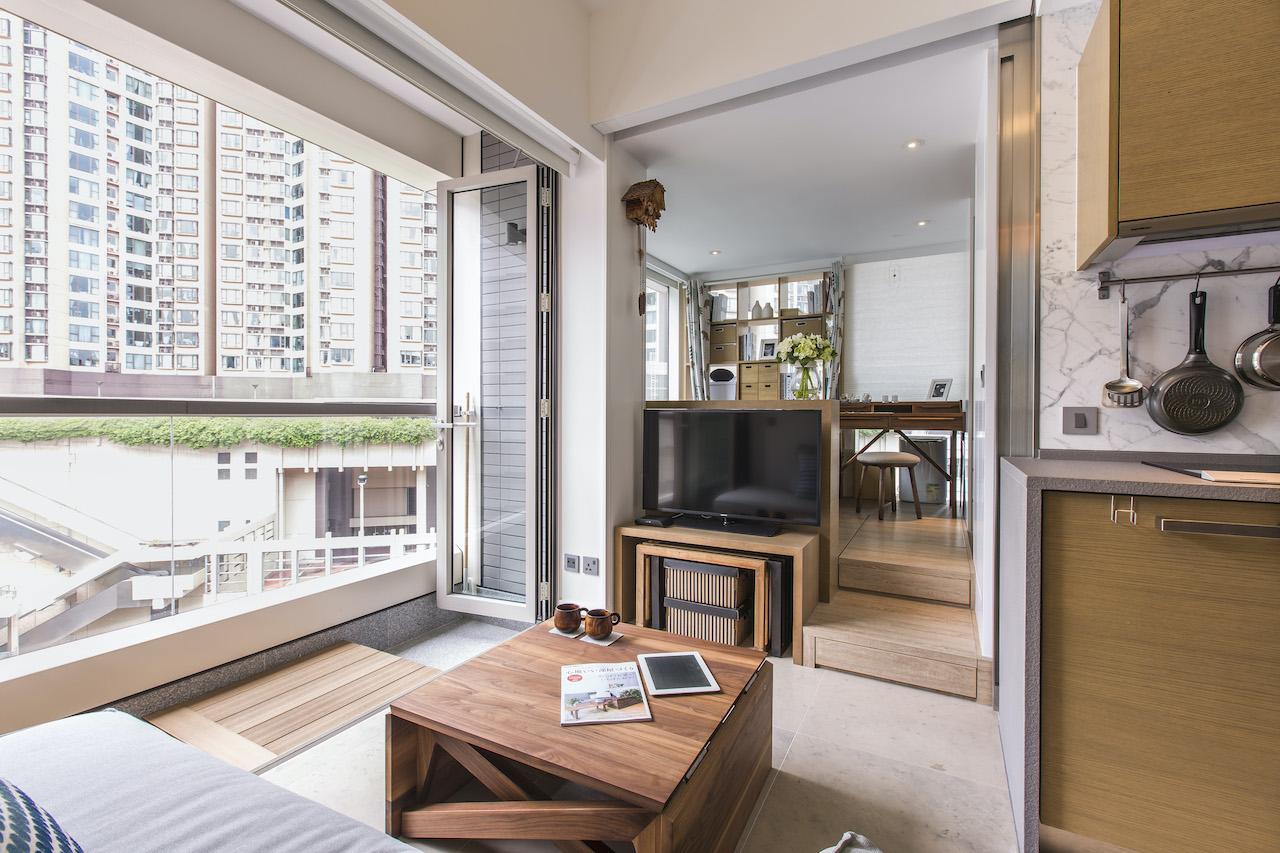 When you're living in a tiny studio flat, design can work its magic, using every square inch to its full potential. A case in point is this studio apartment in Sai Ying Pun.
The two house owners work different hours and thus have varying living habits. Littlemore designs the space in such a way that enables activities at different times of the day.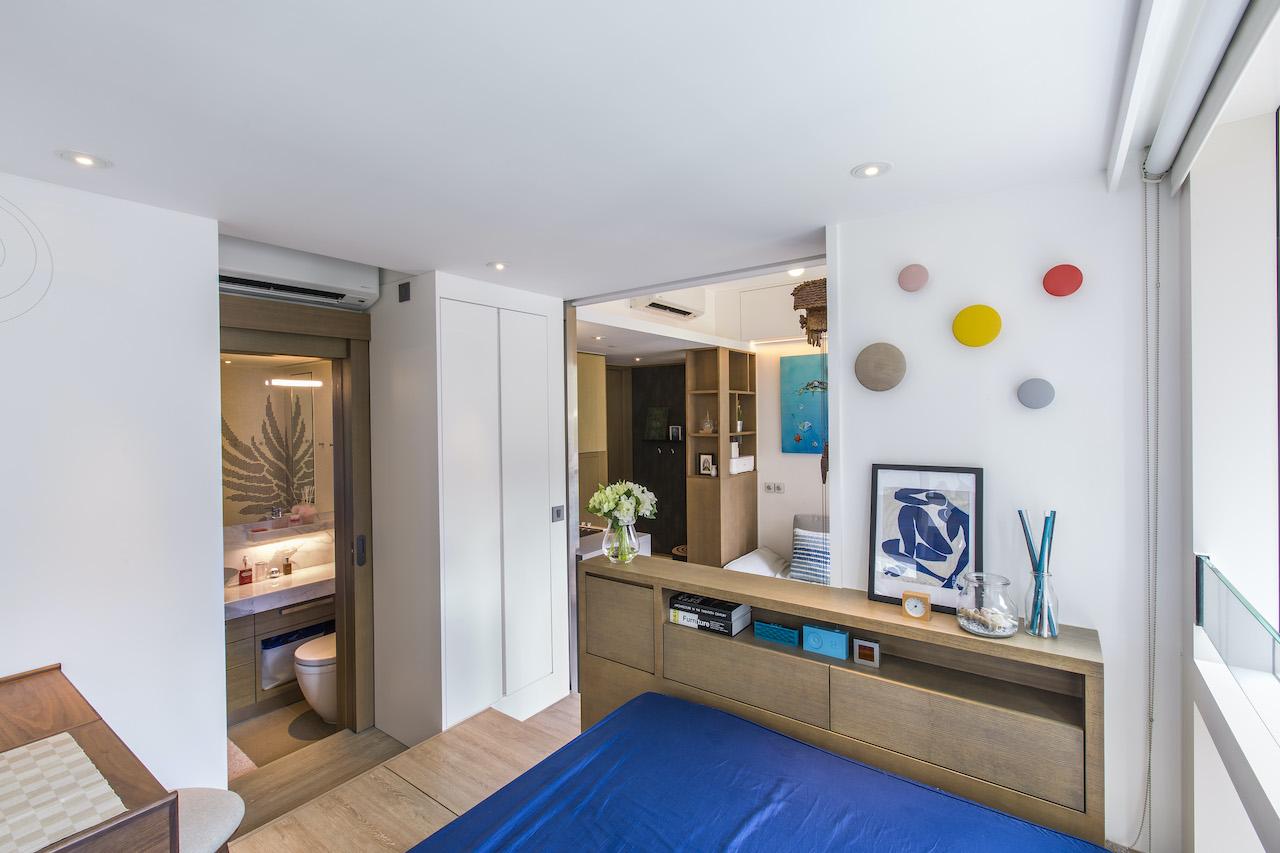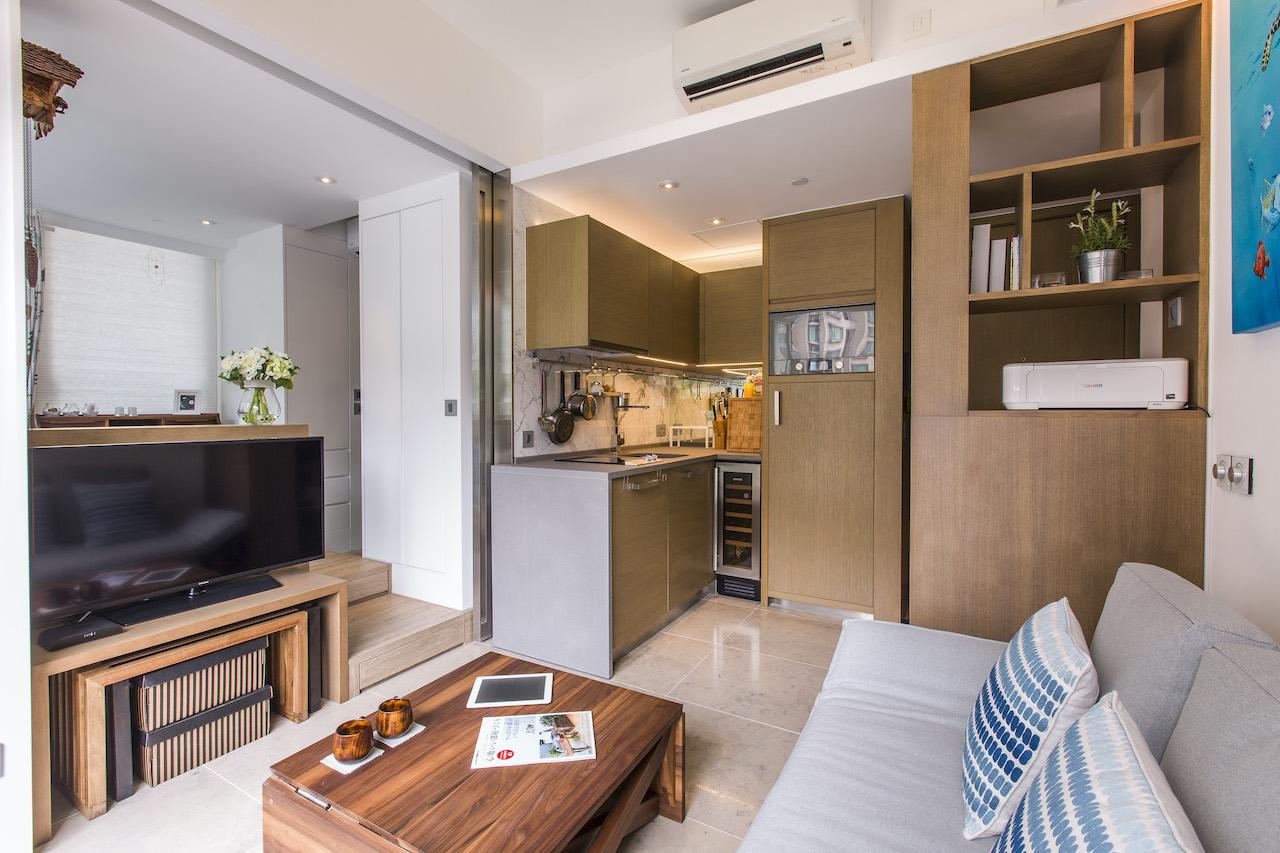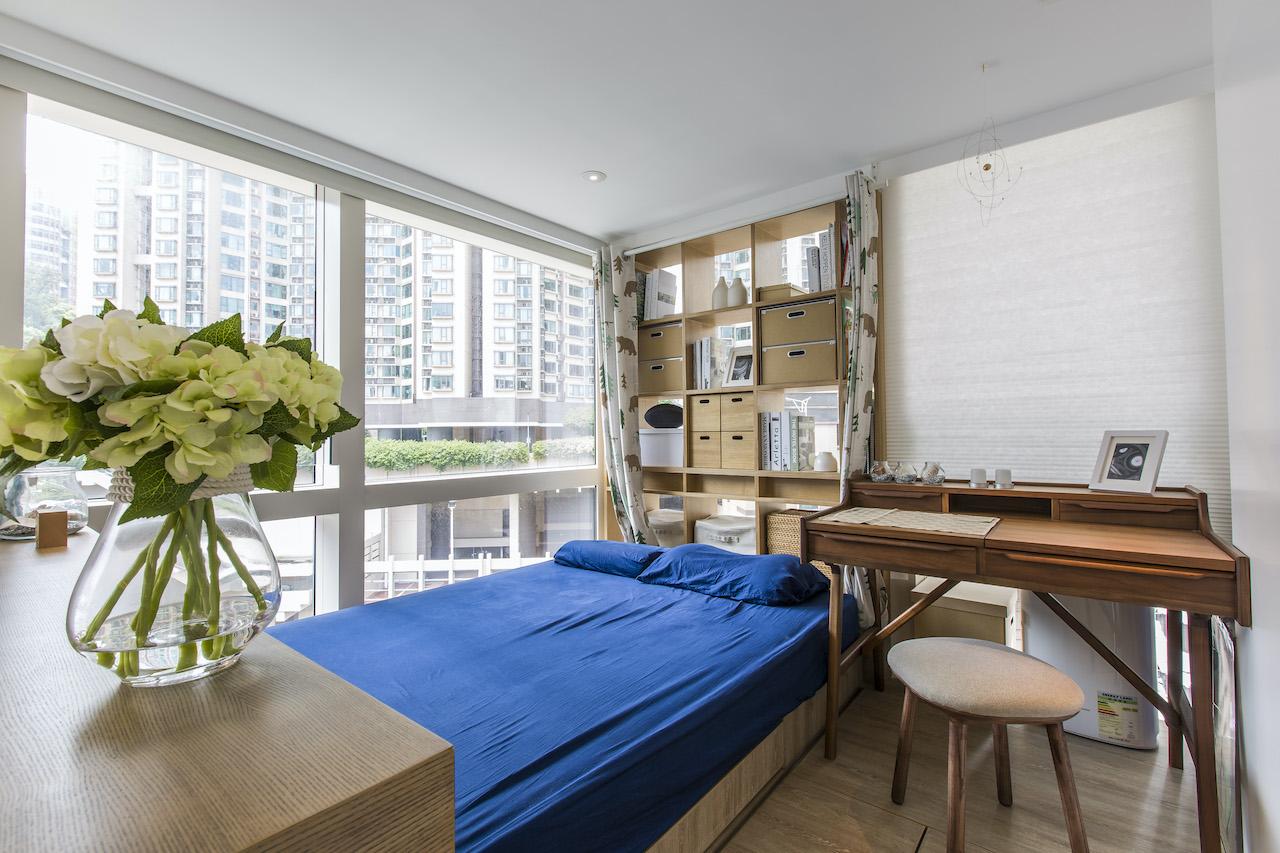 As well as providing plenty of storage space, the raised platform plays a crucial role in segmenting the bedroom and the living area, sans a solid compartment wall.
The design team also makes use of transformable furniture: by simply transforming and concealing loose furniture items, the living area now supports entertaining and different activities.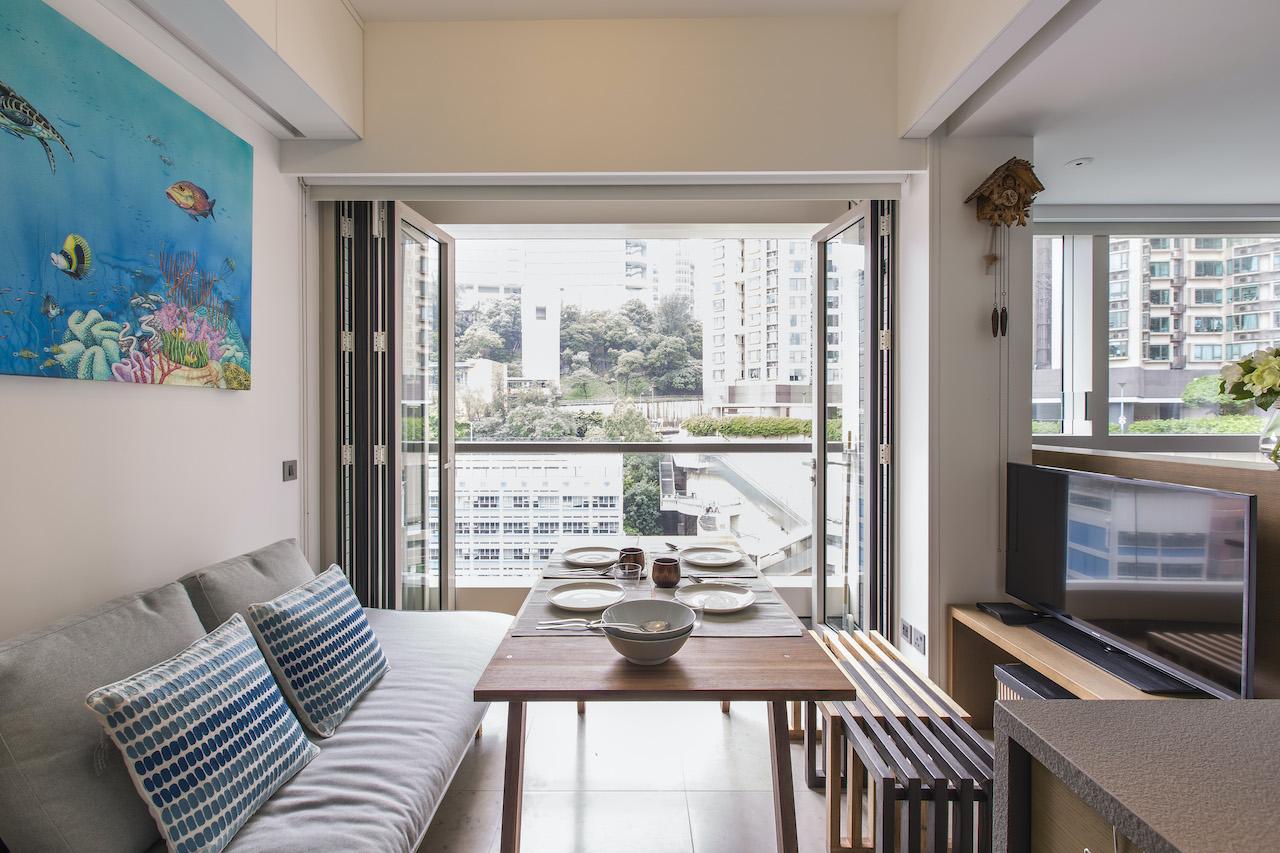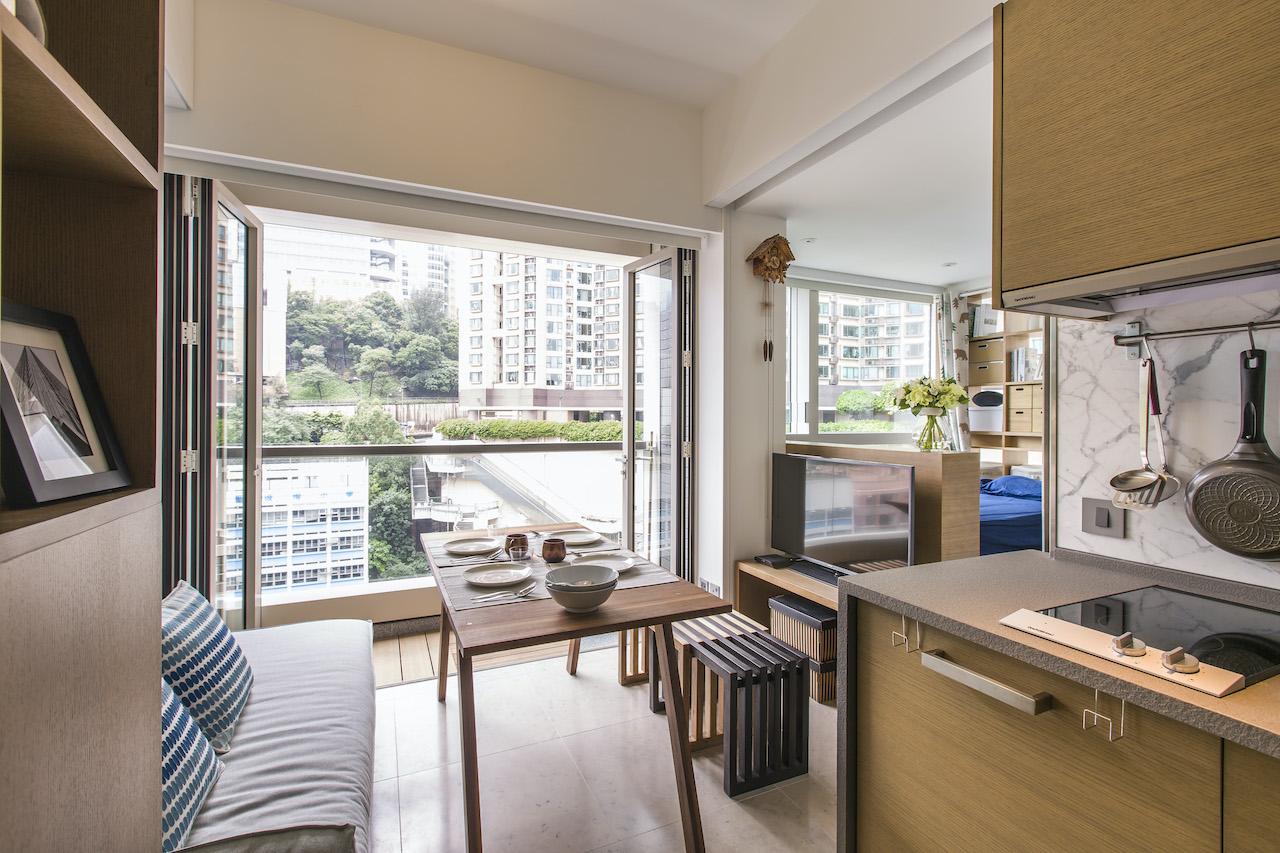 Photo: Michael Perini