As a doting mother to three boys and one of the city's rising talents in interior design, one has to wonder how Amrita Khanna manages to juggle her career with her personal life so gracefully.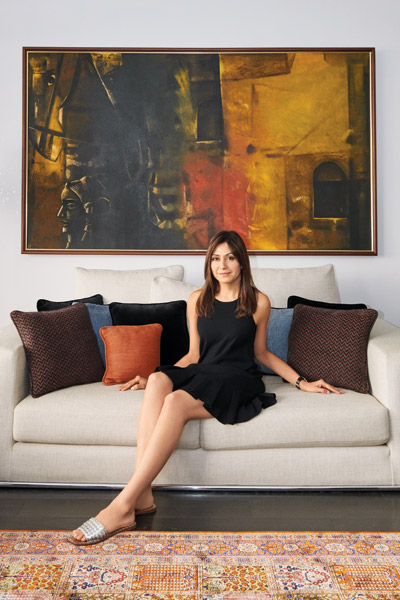 This is the first impression that strikes us upon entering her spacious open plan living and dining room. Boasting panoramic views, different areas flow fluidly, contrasting and complementing each other with her thoughtful curation of furnishings and accessories that work well to represent her heritage.
She explains, Many factors have impacted the style of this home: growing up in Kuwait, being of Indian origin and the influence of my parents who were both patrons of the arts and had a great eye.
Most importantly, Amrita credits her artist mother's innate talent, She had an inspiring art studio on the top floor of our home where she created her beautiful canvases that told her story of the different stages and influences of her life.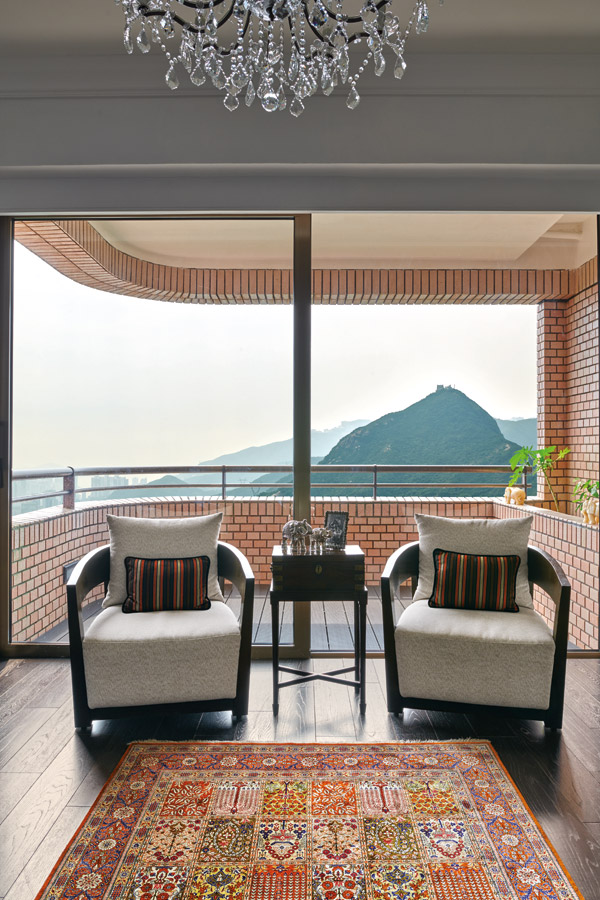 Her mother, Veena Mohan's works can be found throughout the Khanna residence, each piece glorious in colour compostion and rich in meaning, such as the oversized artwork in the dining room that speaks volumes. Stunning hues of blue, ivory and ochre, together with pops of red, create the canvas that tells the story of the peace that came after the war in Kuwait. Amrita reminisces, "This was a very difficult time for us as a family as we had to leave our home without having any idea of what the future had in store."
See more: How this Repulse Bay home was designed around a single carpet
From this, the designer has created the palette for the rest of the home – mixing and matching Persian silk carpets with neutral, contemporary colours in upholstery and furniture that fit beautifully with the prominent showcased artwork. "Apart from my mom's pieces, we have collected art from established Indian artists such as F.N. Souza, T. Vaikuntham, Paresh Maity, Sujatha Bajaj and Laxma Goud," Amrita shares. "These pieces dictate the mood of our home."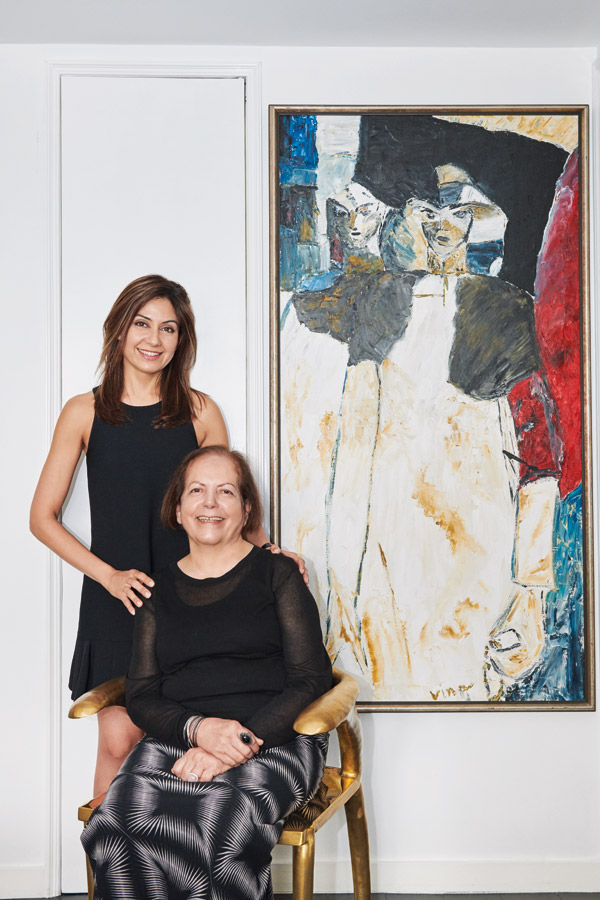 This was a very difficult time for us as a family as we had to leave our home without having any idea of what the future had in store.
The designer loves to experiment with fabrics often, reupholstering chairs and cushions to change the look. Her dining table is dressed to impress for our visit, with silver settings elevating the wooden furniture and filled with exquisite Indian cuisine. The silverware was gifted from her father to each member of the family, of which Amrita explains, "He loved being together as a family, eating together and enjoying fine things. Our guests always embrace the experience of eating an authentic Indian meal in silver thali."
This conscientious mother has also taken care to consider the needs and opinions of her toughest clients – her children. "Their personalities definitely influenced their rooms," she shares. "The oldest is passionate about music but we've tried to give his space a more vintage feel with the rosewood bed which belonged to my great grandparents, and a rug from Turkey that is 100 years old.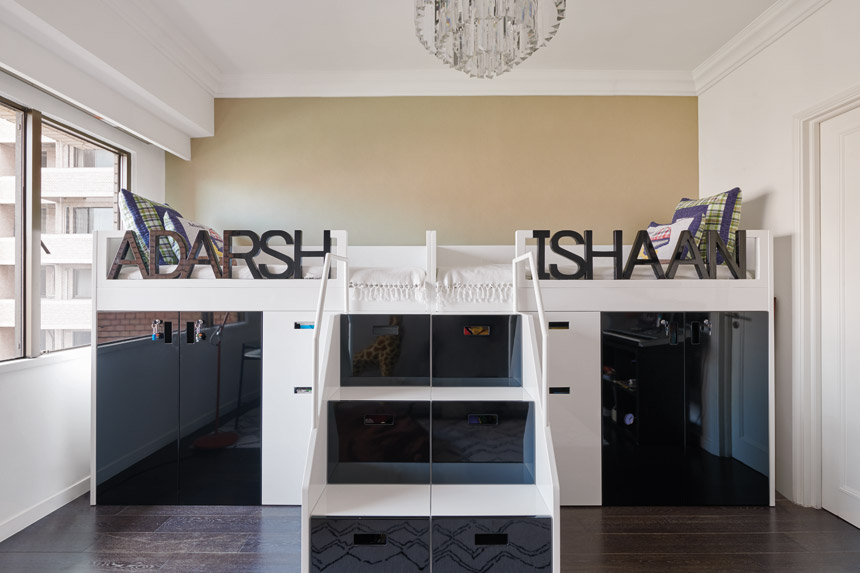 The younger two had their own views too since they needed to share their room – they wanted bunk beds (but both wanted the top bunk), room to play when their friends came, and lots of individual space to store their toys and books," she recalls. She took it into her hands to design the custom double-bunk bed made from Red Cabinet (engraved with their names), which is the perfect solution.
See more: Practicality meets understated luxury in this 2,500sqft home in Parkview
Amrita admits that she would have loved to fill her home with important and iconic pieces of furniture but having three young boys in the house meant she had to be more flexible: "They will sometimes play tennis and soccer in my living room," she laughs. "I didn't want a home where any part of it would be off limits, so while its important to me to have a beautiful space, I needed it to be functional and comfortable."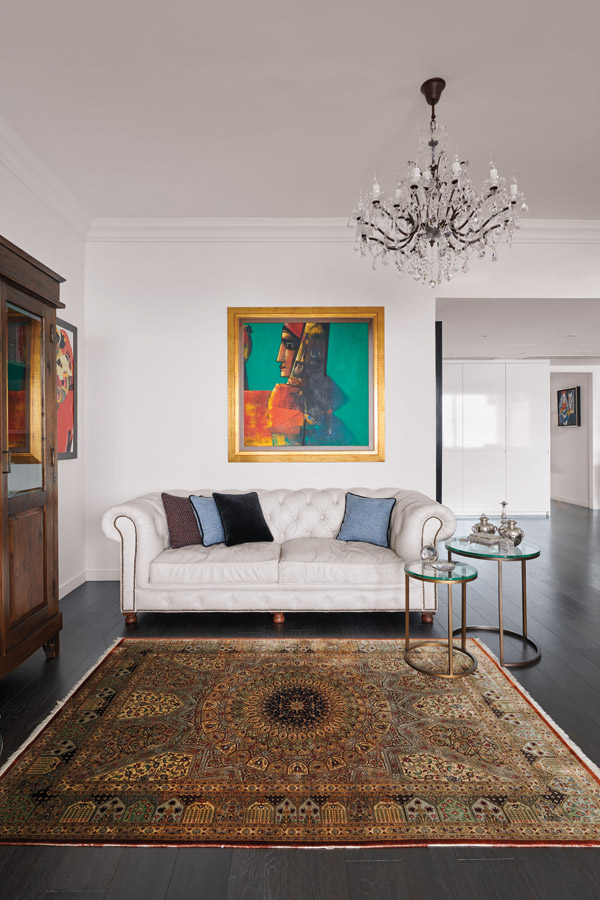 Clearly, she has achieved this beautifully, creating an eclectic yet cross-cultural and modern space that doesn't follow particular style rules but all works together. "It's a collection of pieces which we love and represent us as a family."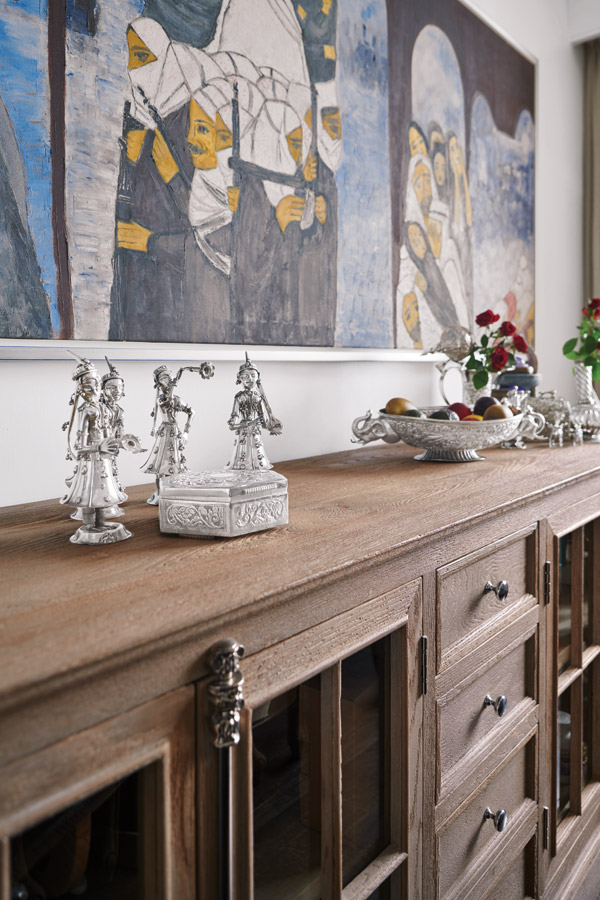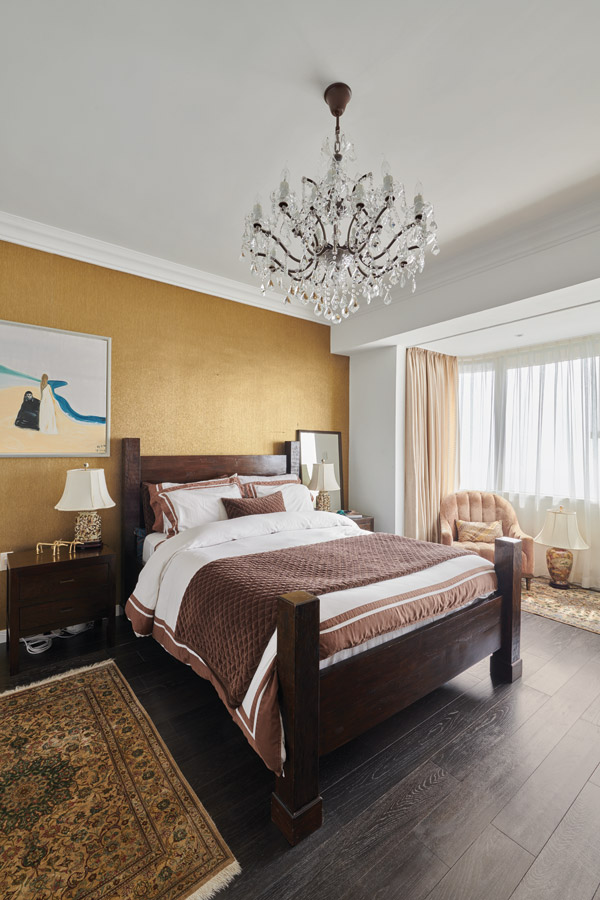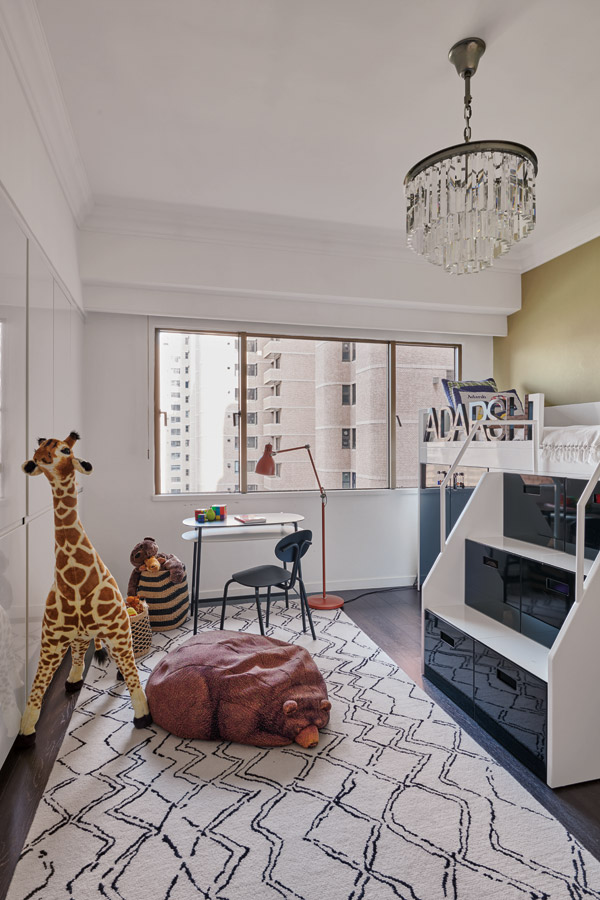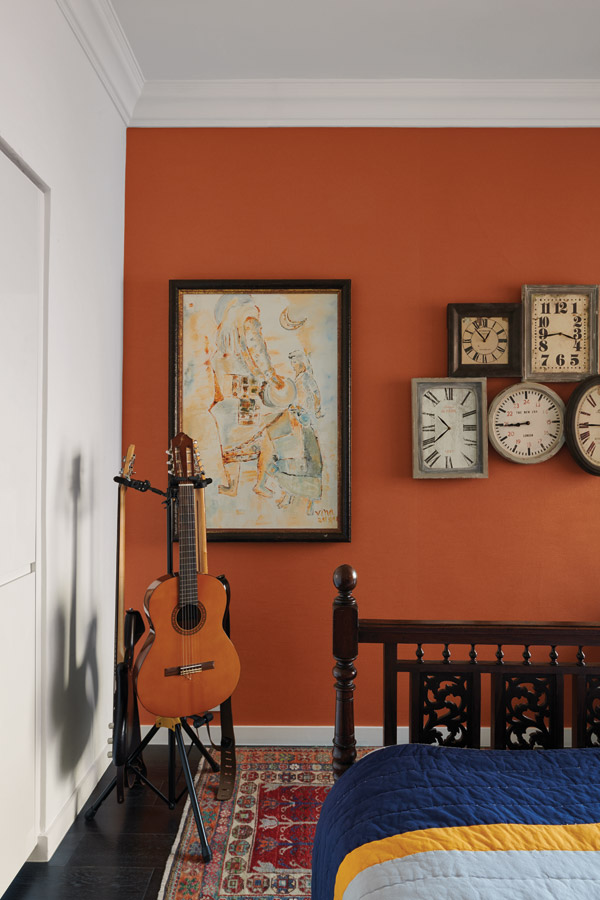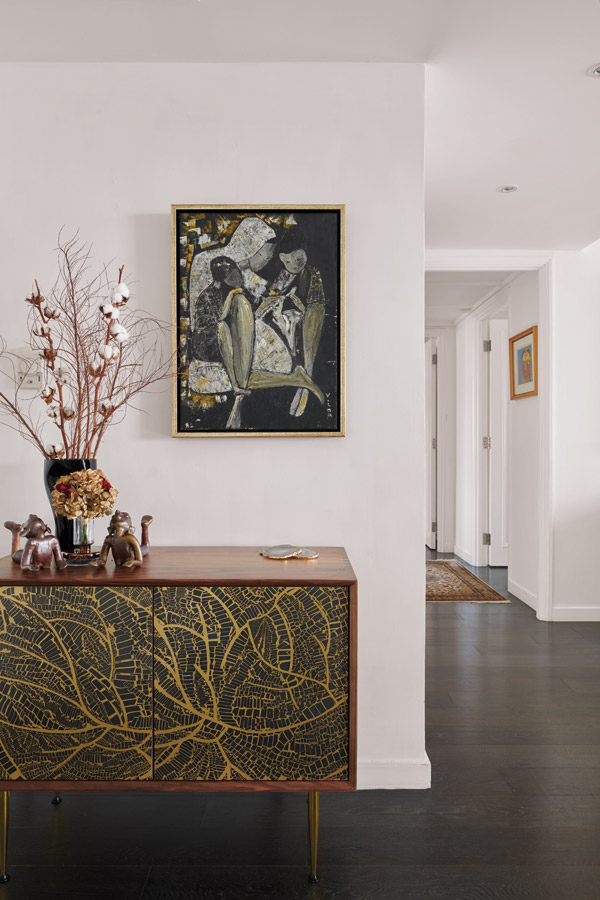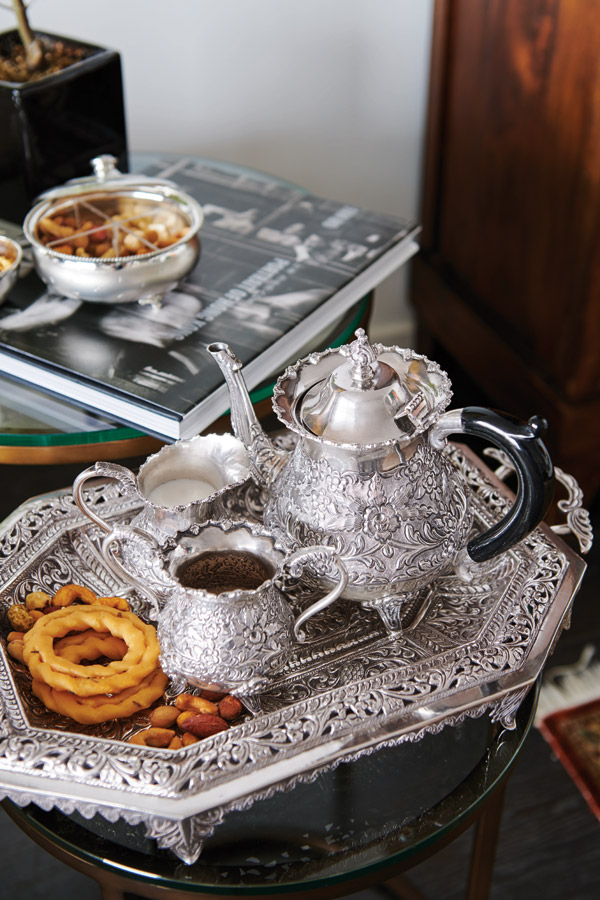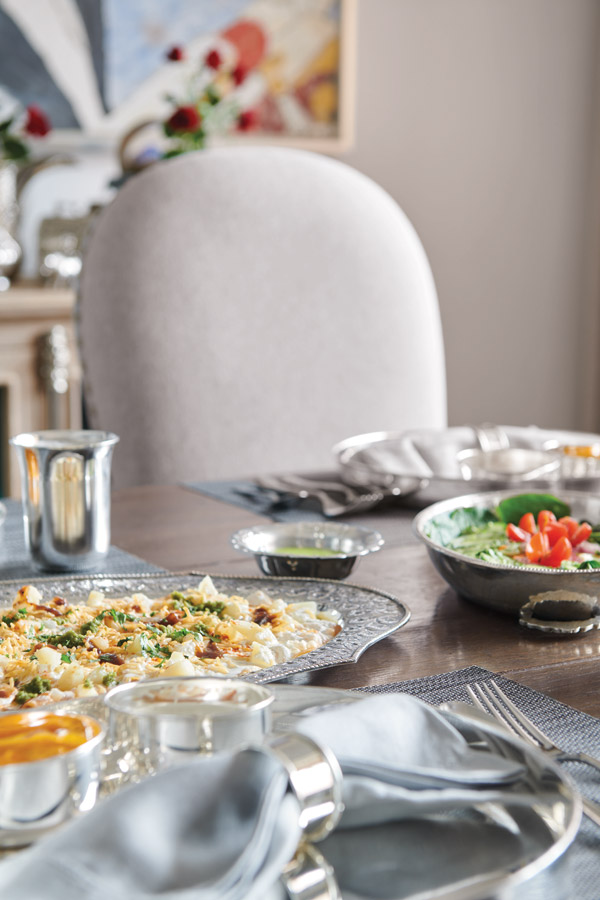 This story was originally published in our October 2018 issue as 'Forces of Nurture.' Get acquainted with Hong Kong's best designers in
Designer Profiles
, and
grab a copy of our 38th Anniversary October issue, on newsstands now
.

Photography: Hoshing Mok
Art direction: May Lau