When Matt and Victoria Bresler first visited the site of their house-to-be in the Constantia Valley, bordering Cape Town's historic Groot Constantia wine estate, it was all because of a photograph Matt had seen in the property pages of the newspaper, which showed three palm trees and a hint of vineyard in the background, but not the house. When he got there, he suddenly understood why not. I spent two or three minutes inside the house and an hour on the roof, just looking at the view."
Architects Jan-Heyn Vorster and Tiaan Meyer designed the new house. Before they even considered the design of the house, Jan-Heyn and Tiaan had to gure out how to accentuate the aspects. We went to quite a bit of trouble during the planning phase to ensure we maximised the home's potential for views," recalls Jan-Heyn.
See more: The best restaurants in Cape Town to sample South African wines
The interiors essentially form another layer of the architecture, rather than functioning merely as containers for furniture. I guess we like clean lines and Scandi stuff," says Matt, who is quick to point out that he is by no means a minimalist. On extensive travels in his 20s and early 30s, he always filled his backpack with carefully selected artefacts, such as masks, statues and other items unique to the countries he visited. It has been challenging – but fun – to try and balance my desire to display these hard-sought, memory-steeped items with our desire for a minimalist look," says Matt. I wanted to display the things that I love and feel passionate about." He and Victoria have also collected art and artefacts on their travels together.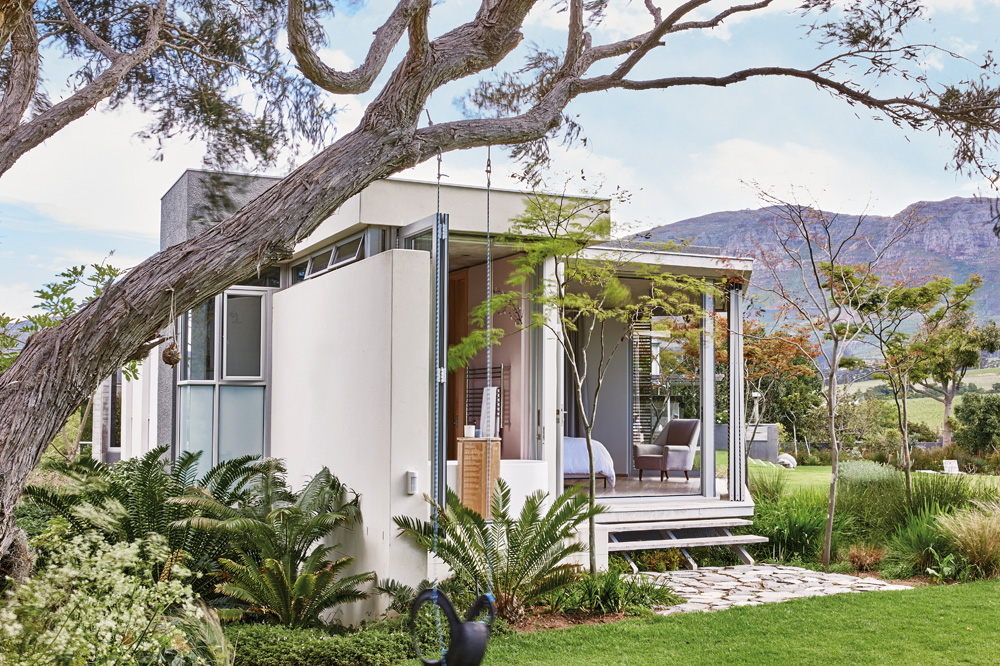 Matt and Victoria's home borders a vineyard and boasts unparalleled vistas of the mountains behind and blue seas beyond.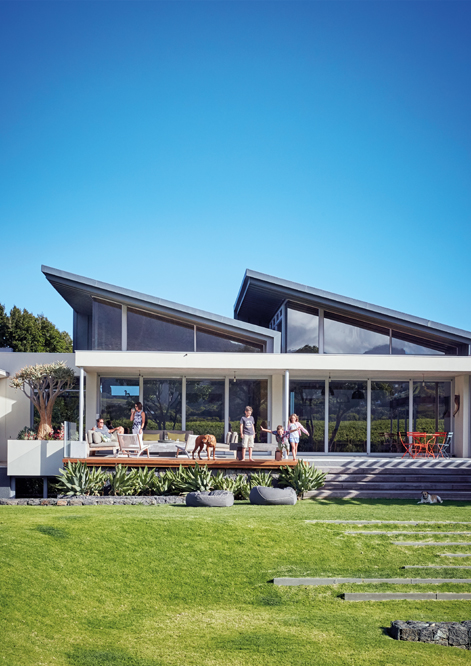 "We brought in quite a lot of soil to bring the house up to a level that took full advantage of the views of the vineyards," says Jan-Heyn.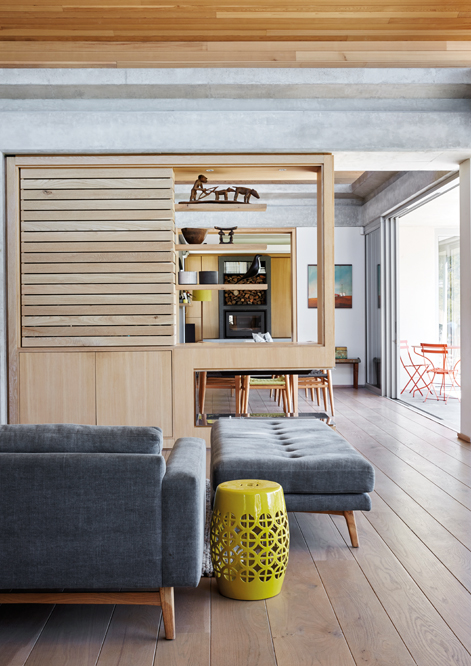 The off-shutter concrete wall was created using sand-blasted spruce to achieve a wood-grain finish.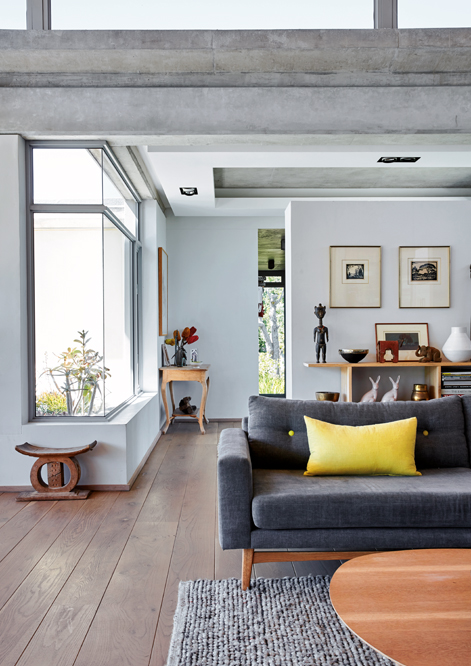 High quality, natural materials, including solid oak flooring and cedar wood, add a soft, organic touch to the clean, contemporary interiors.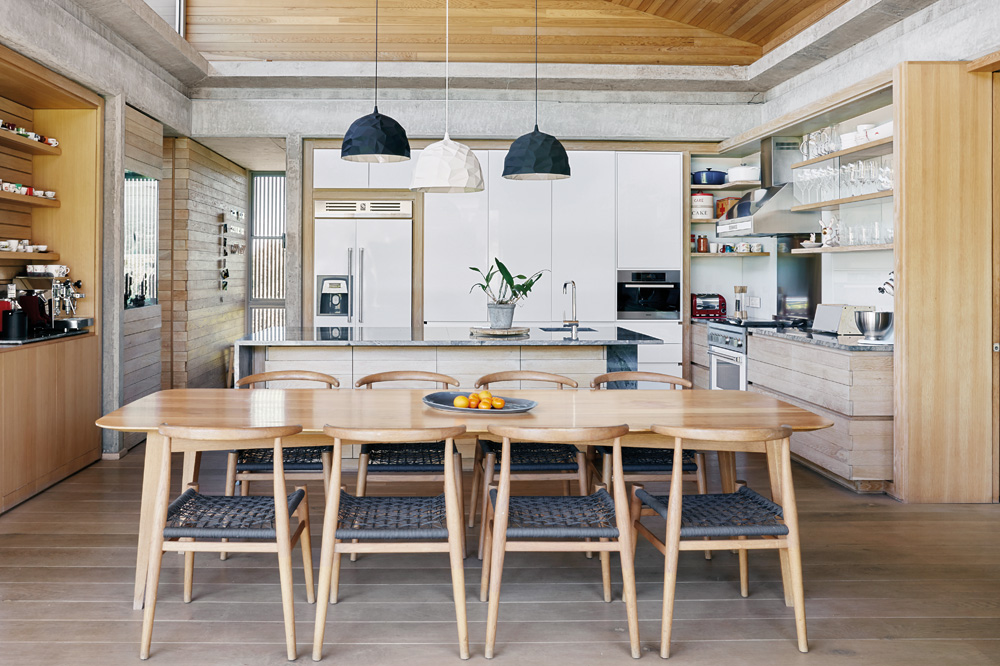 The inviting kitchen channels a distinctly Scandinavian aesthetic, with warm wood panelling that endows the space with a welcoming ambience.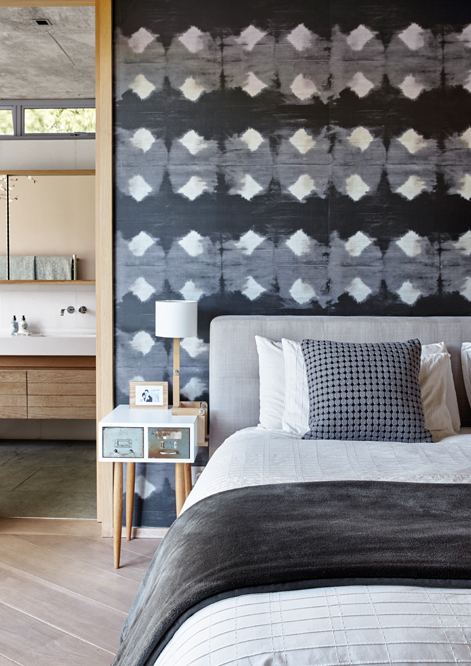 Colours, textures, fabrics and personal objects collected on the couple's extensive travels inject character and individuality.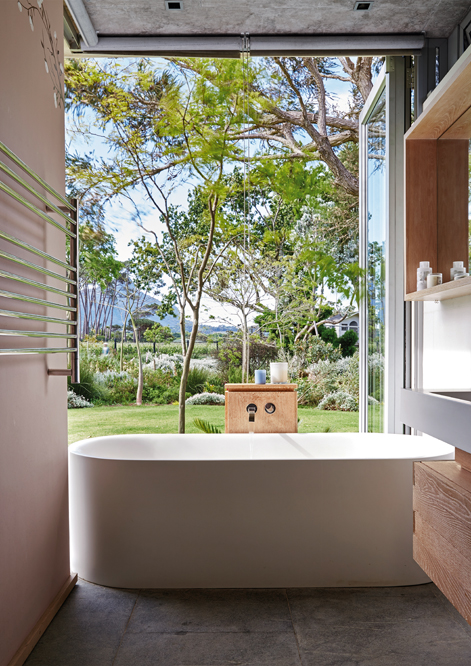 "From the beginning, we considered how the architecture and xed furnishings would connect and t together," says Jan-Heyn.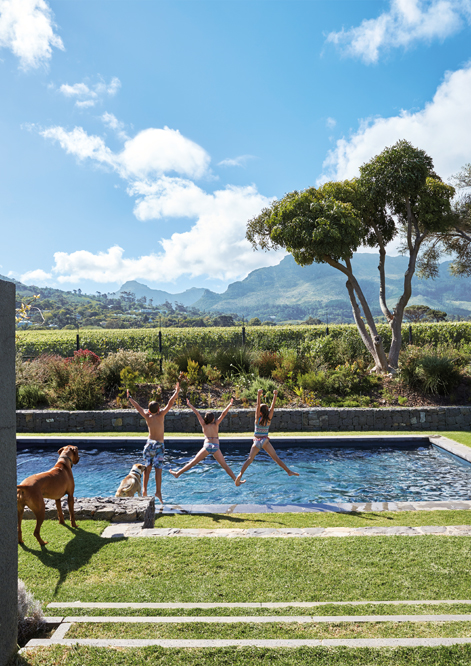 The couple's three children enjoy all that their home has to offer, including the swimming pool that looks out to the neighbouring vineyards.
To read the full story, pick up a print or digital copy of our May issue!
The post This family home bordering a wine estate is surrounded by spectacular views appeared first on Home Journal.