The refreshing olive green and warm light oak wood cultivate a peaceful environment for the young female homeowner and her two adorable little cats.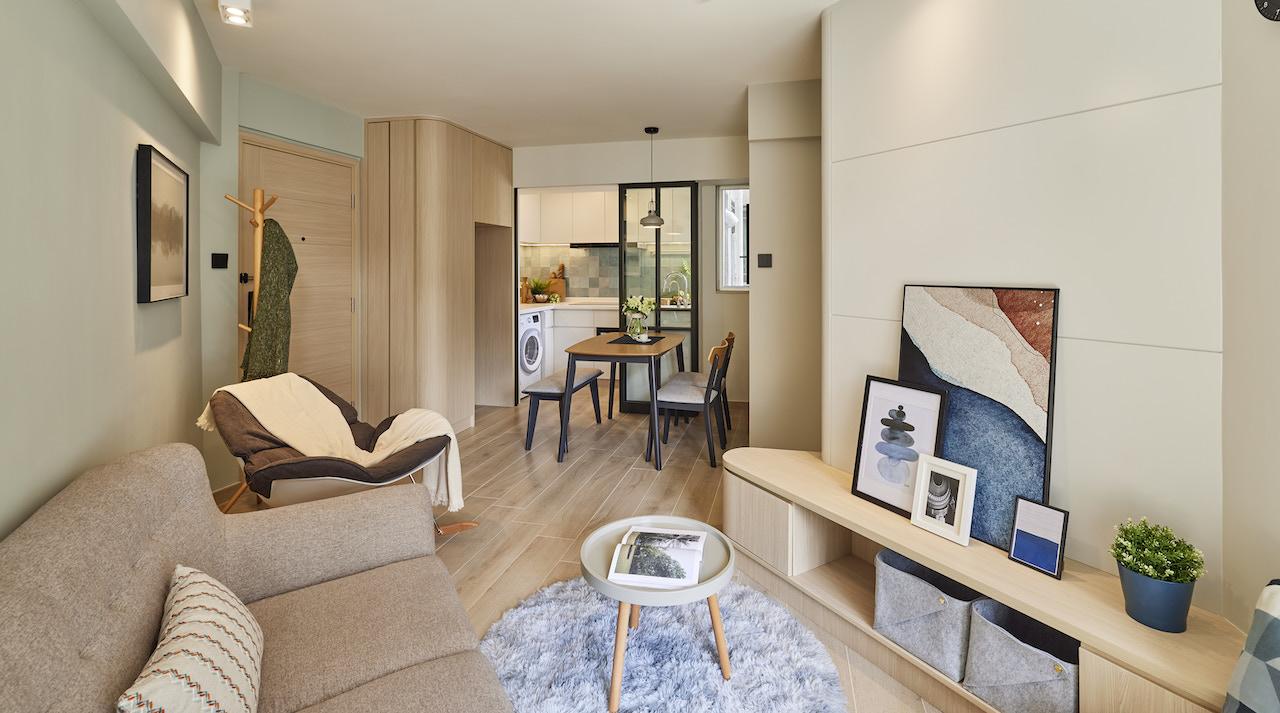 This 460-sq.ft. flat at Whampoa Garden designed by littleMORE is a kitty haven. A triangular storage space opposite to the sofa, coupled with the low TV cabinet and clean-line furniture, creates a neat living room. The multifunctional platform next to the large window is where the lady homeowner relaxes with a cup of tea and magazines. It is also a station for her two beloved cats to enjoy the scenery when they are home alone.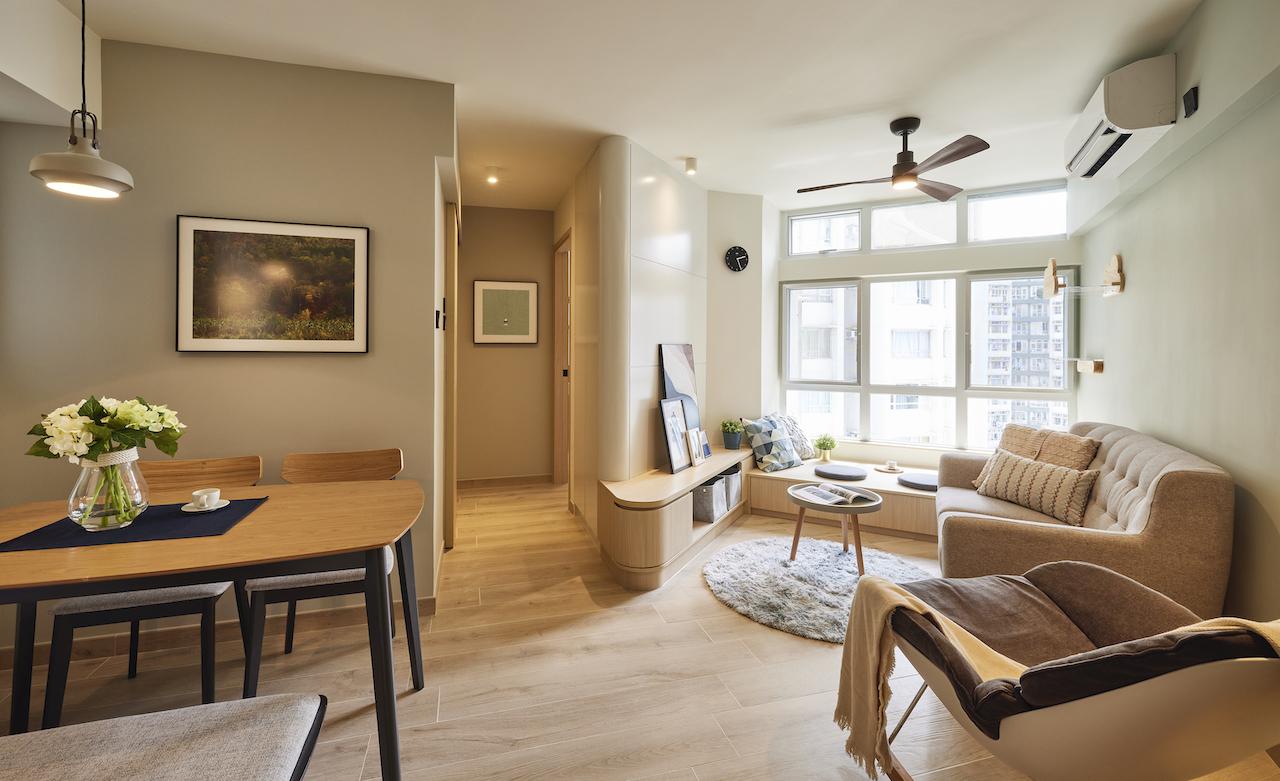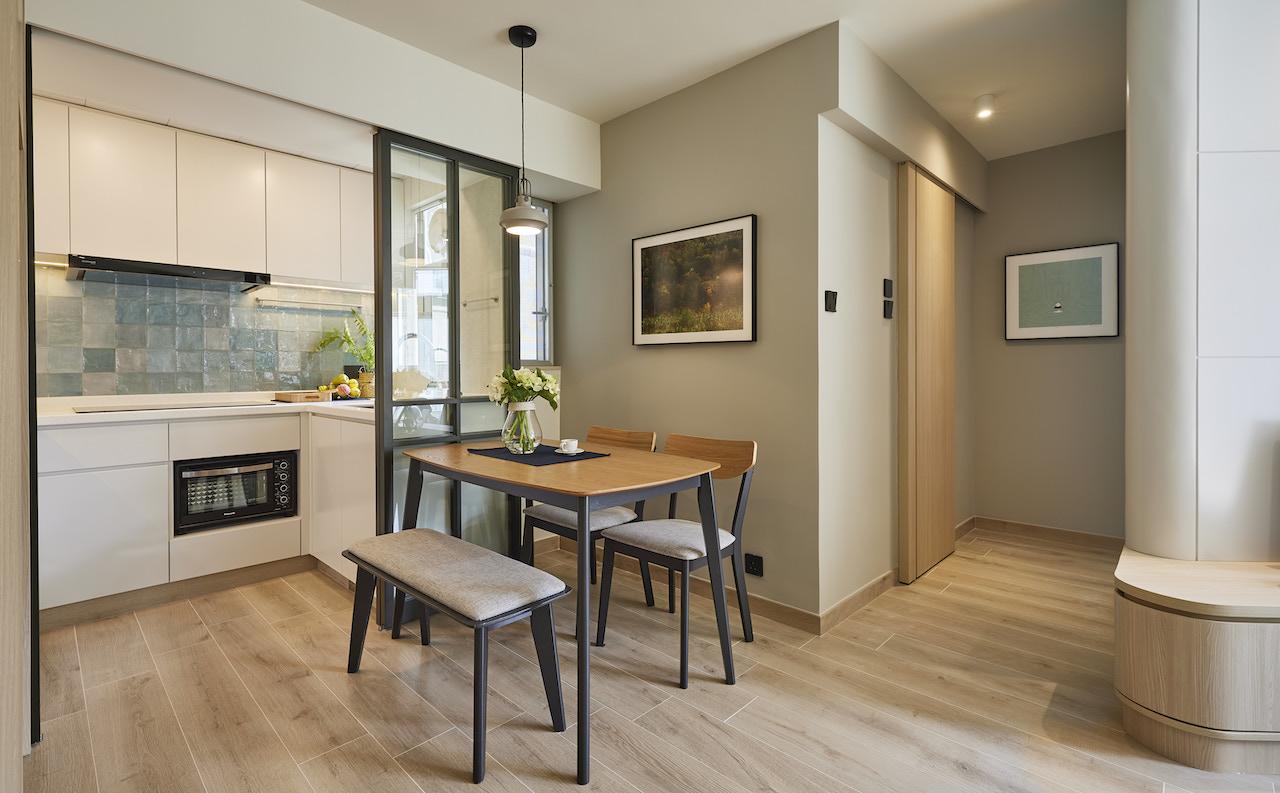 A charcoal-grey metal frame glass sliding door divides the open kitchen and the dining room. It not only emits natural light in but blocks out the cooking fumes and prevents the two kittens from entering the kitchen.
The aqua-toned handmade tiles juxtapose with the off-white spray-painted kitchen cabinets, adding layers and depth to the compact kitchen. The subtle colour variation on the tiles also adds a splash of fun visual elements.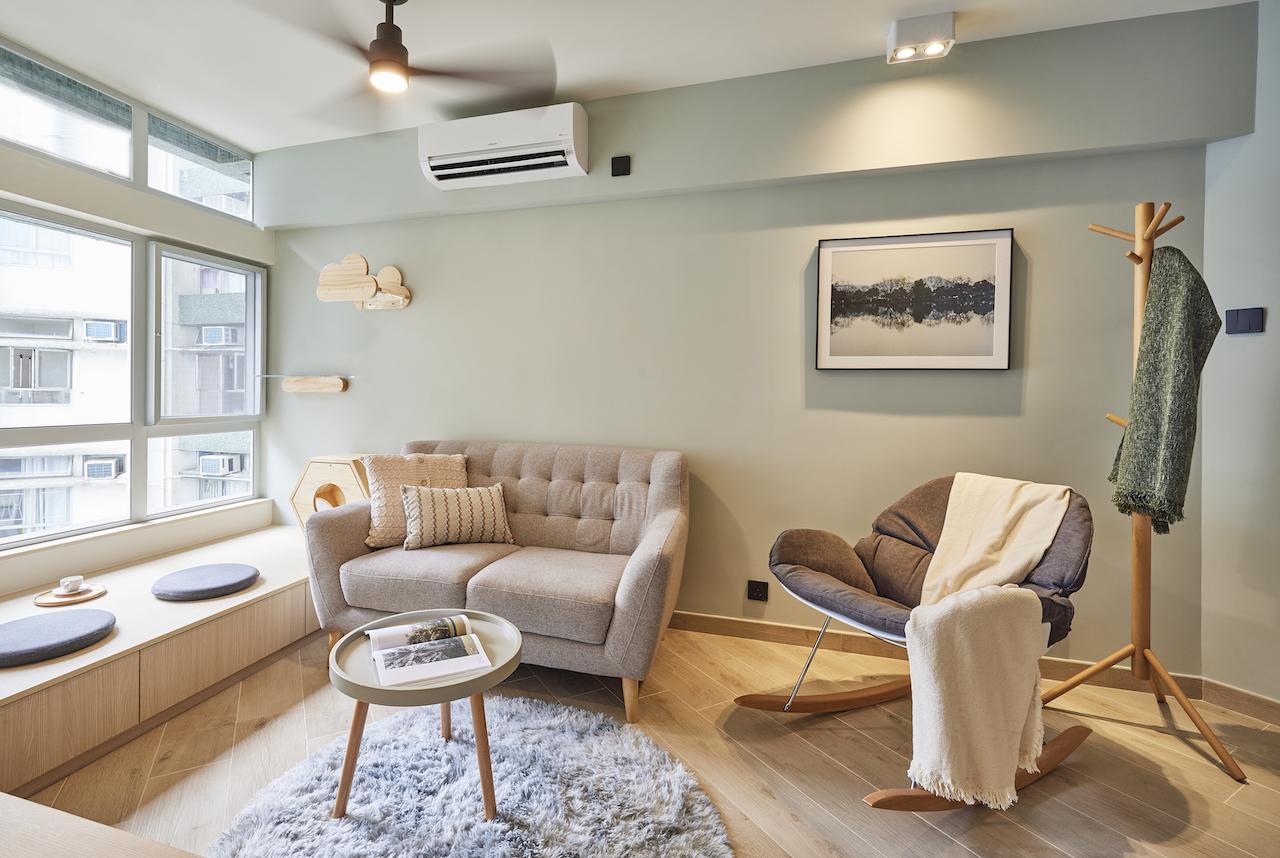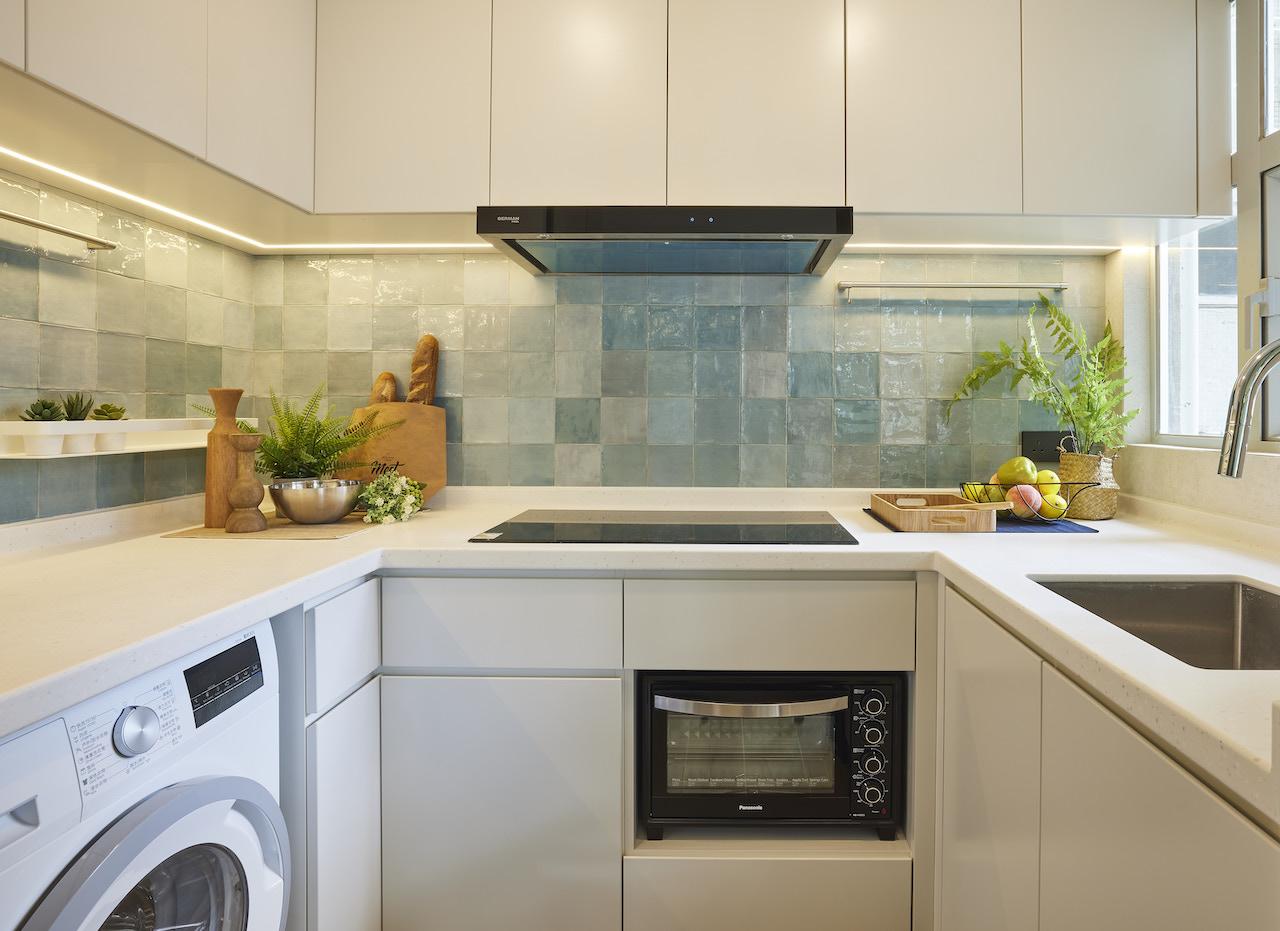 Into the private areas. By combining the original two small rooms, it doubles up the space for resting and working. The elevated platform helps define the sleeping area while providing ample of storage space.
With the low bookshelf separating the work area, it enables the owner to be more focused on work. Various shades of green liven up the nooks and corners of the bedroom: textured wallpaper, leather headboard, display niches, desk lamp and the plants echo each other.