An elegant family home bathed in natural light and brimming with treasures collected on their travels – that's the space one couple has cleverly created in Stanley.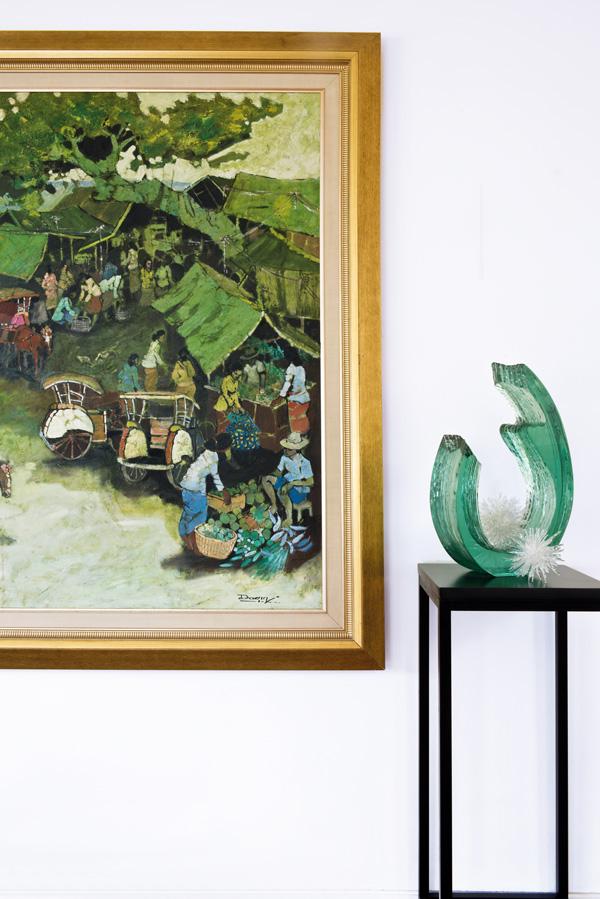 After moving from London to Hong Kong, entrepreneur Melissa Bacani and her husband, banker Steve Phan, chose the location because their eldest son was suffering from asthma at the time; concerned friends recommended the south side of the island for its comparatively better air quality.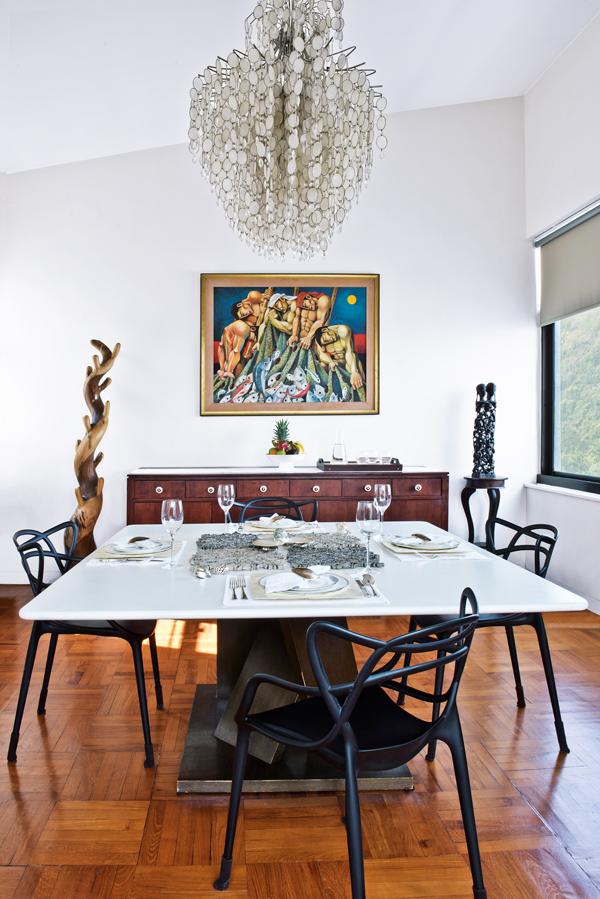 "We immediately liked the feel of the area. We love being so close to the beach, and being able to walk to Stanley Market and along the promenade – and it's only 30 minutes by car to Central," says Melissa. "With three young children, we wanted a place where the kids could just go out of the door on their own, and play or bike without worrying about traffic."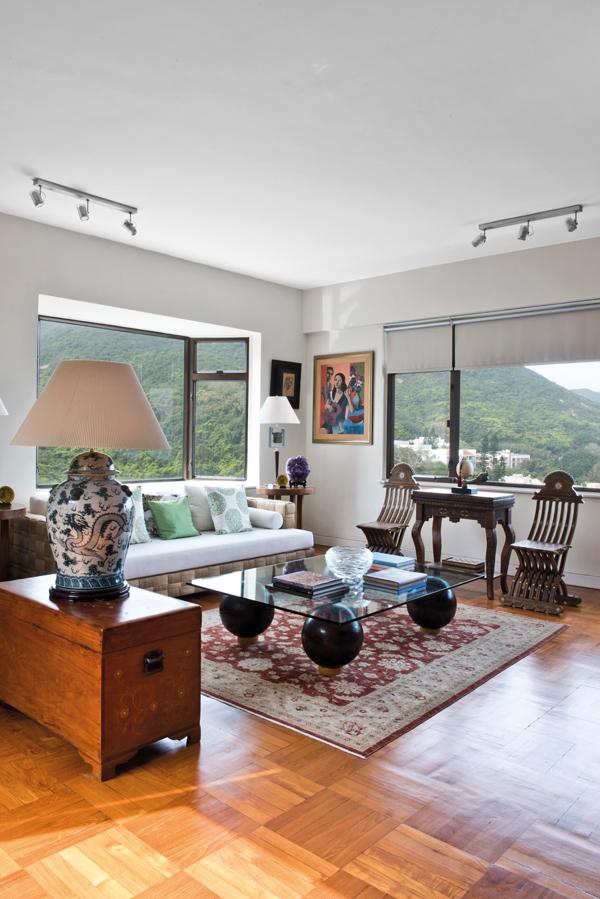 The family has lived in this bright, attractive apartment for four years now. They really appreciate its structure and layout, which includes high ceilings and a delightful inner courtyard, with stairs leading up to the roof terrace. The courtyard floods light into the flat; it's also where they have a barbeque, which gets a lot of use. "We love grilling food – it's healthier," she says.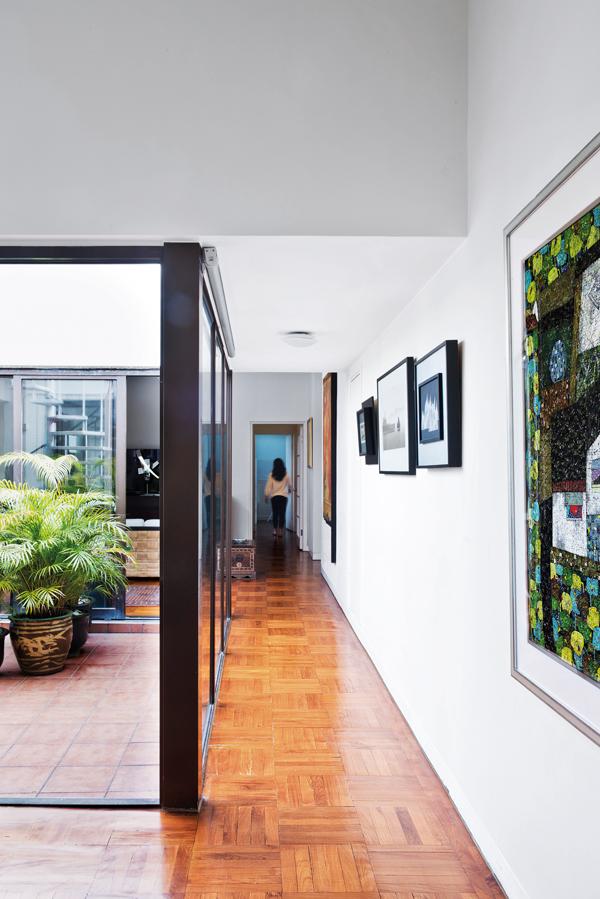 The 2,700sqft lateral accommodation benefits from four bedrooms and two bathrooms as well as roomy, open-plan living areas. What really sets this home apart is the stunning combination of furniture and artwork that Melissa and Steve have collected from around the world over the years, carefully curated to create a luxurious, eclectic vibe. "Most of it is from the Philippines, which has great craftsmanship and makes ingenious use of natural materials, such as banana-leaf fibre for the upholstery of the couch," says Melissa. "We have also bought rugs in Turkey, a wooden trunk from Indonesia, and a table and chairs with wood marquetry and mother-of-pearl inlay from Morocco."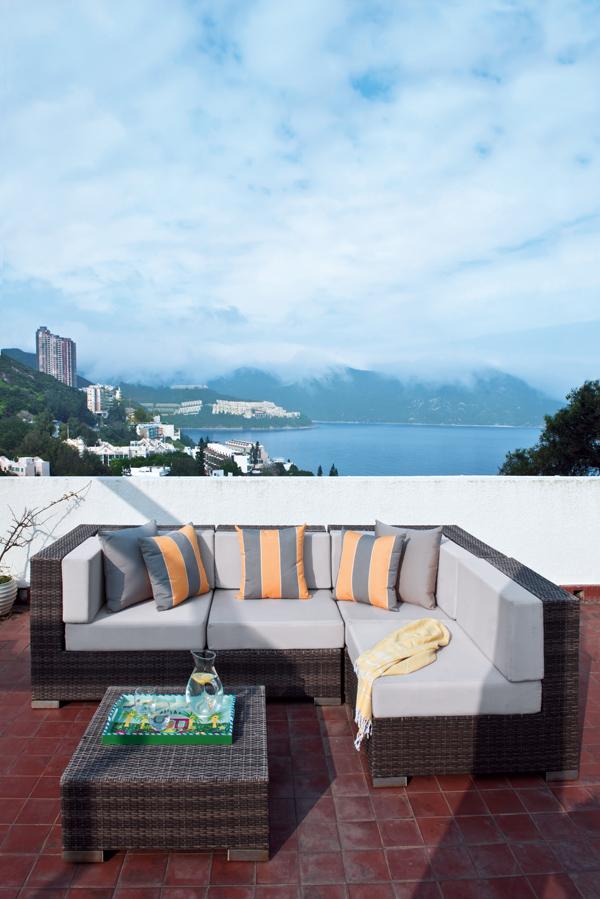 And that's just in the living room; in the adjacent dining room area, there are further delights to be discovered, such as the superb chandelier, which is made of Capiz shell. "I love the tinkling sound that Capiz shell makes when it is blown by the wind," says Melissa. The sideboard was purchased after the couple saw its replica at The Legian in Bali and requested the hotel order one for them; the carved cabinet is from a holiday in Java, Indonesia; and the dining chairs are from Kartell. The table was custom-made in Hong Kong – the white surface is made from Corian, a material designed to repel dirt and stains, and is purported to last a lifetime. The unusual wooden coat stand was bought in Taipei and Melissa brought back the ebony sculpture from a Tanzania safari trip.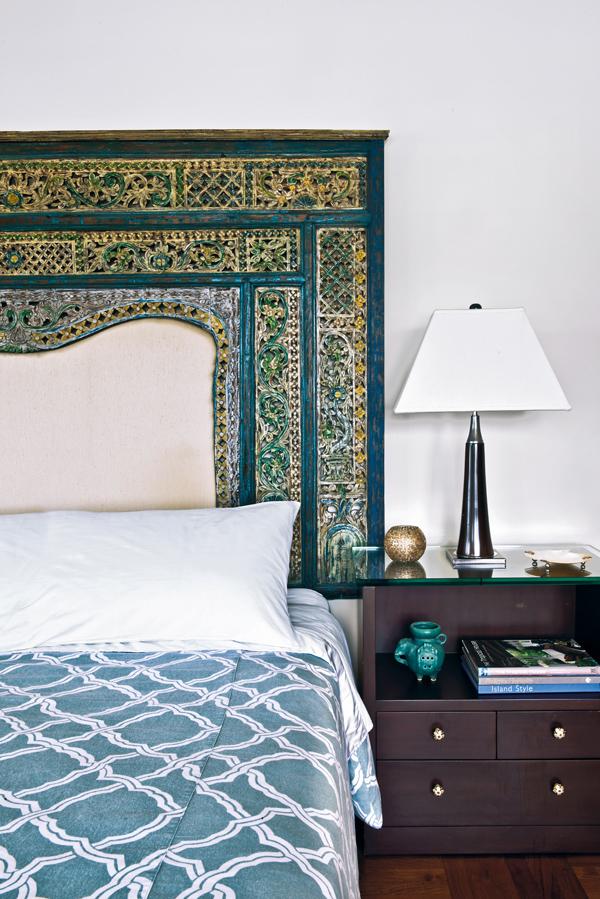 Dominating the corner of the living room is a piano, which is played by everyone in the family so far – except for the couple's two-year-old. Making a bold statement next to it is a large painting depicting a bustling Indonesian market. Melissa explains, "I love the market theme because I enjoy exploring markets whenever I visit a new place – there is always so much to discover." The glass sculpture of a wave with two sea urchins that's displayed beneath it was made by Filipino artist Impy Pilapil. The sculptural wooden bench between the two pieces is made from a native Southeast Asian hardwood called narra.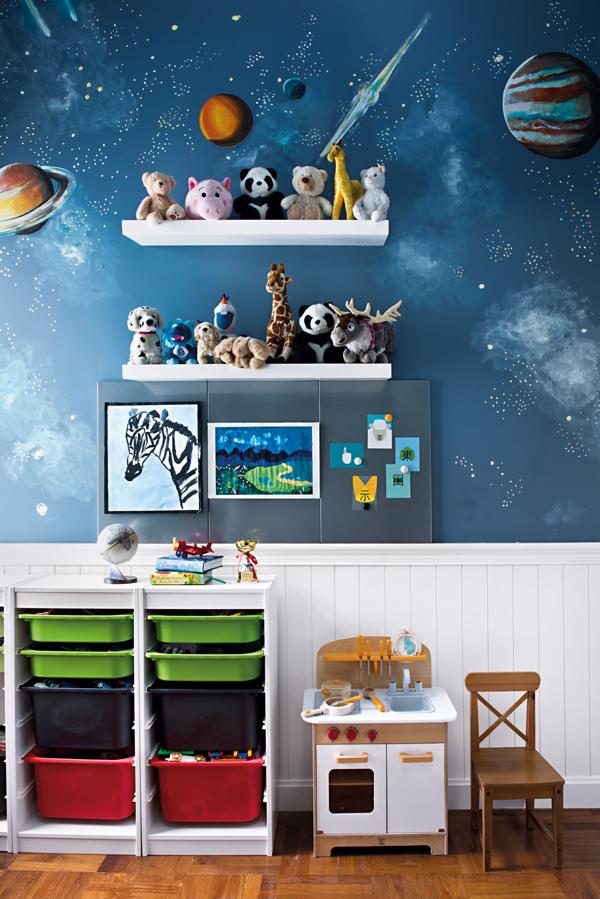 As for the master bedroom, the focus is most definitely the intricately patterned headboard, which was purchased in Bali while the couple was on honeymoon. In fact, it's a Javanese doorway that has been restored and painted in a distressed style.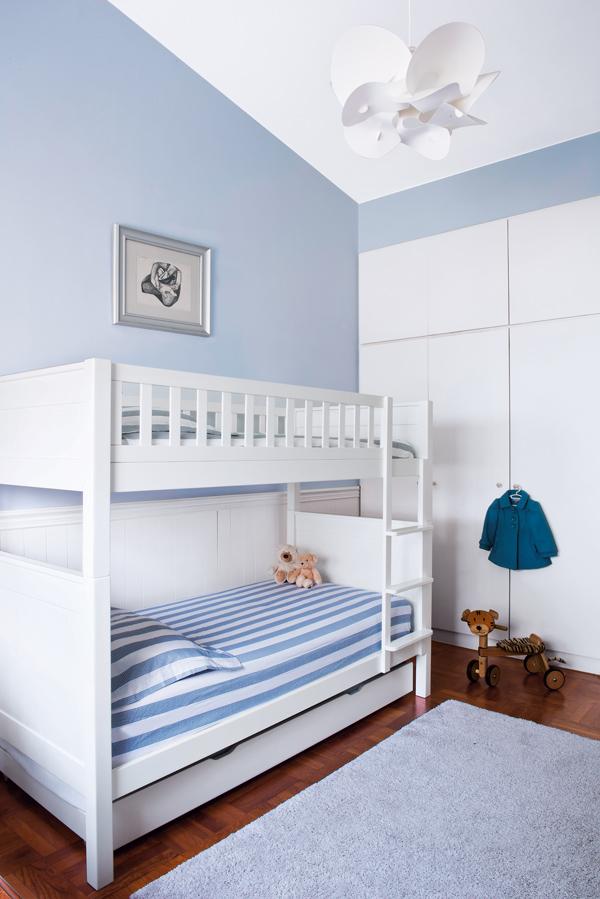 Melissa's art displays even extend to the bathrooms – an often-neglected area when it comes to displaying collectables – and includes a sculpture by well-known Filipino artist Ramon Orlina. "We now have more art than we can actually display," says Melissa as she laughs. "Sometimes, it's very difficult not to buy more art, especially when I see something I really like. But my husband doesn't believe in storing artwork. That's why, whenever we consider any place we will move to, I always check out the walls."