Hintegro blends textures and soft hues in a sleek and inviting home for a pair of young male couple.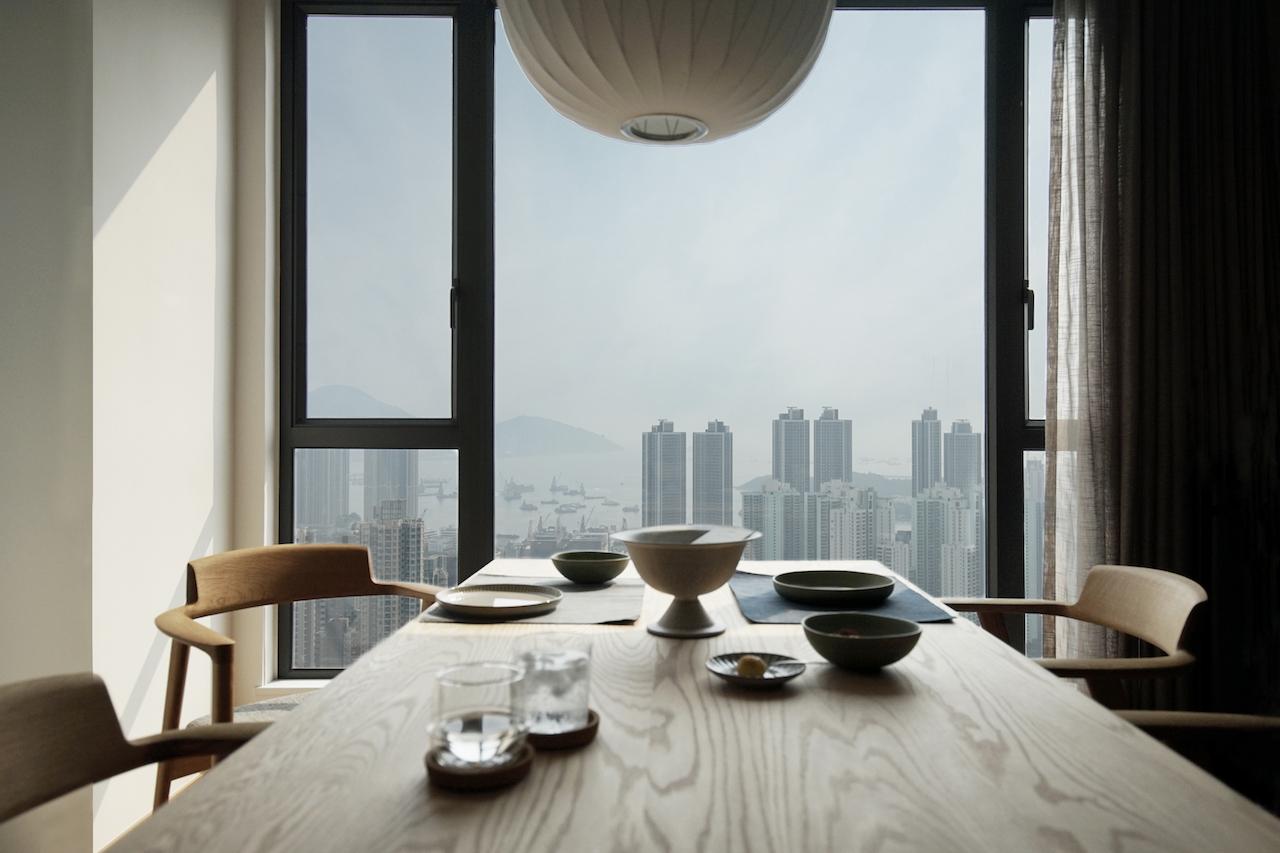 Led by Keith Chan, the design team completely revamped a 996-square-foot apartment with rooftop for a pair of young male couple. Inspired by Scandinavian aesthetic, the home combines different textures – wood, natural rusted black metal and textured plastering – with subtle hues like olive green to conceive an airy open spaces with sleek lines.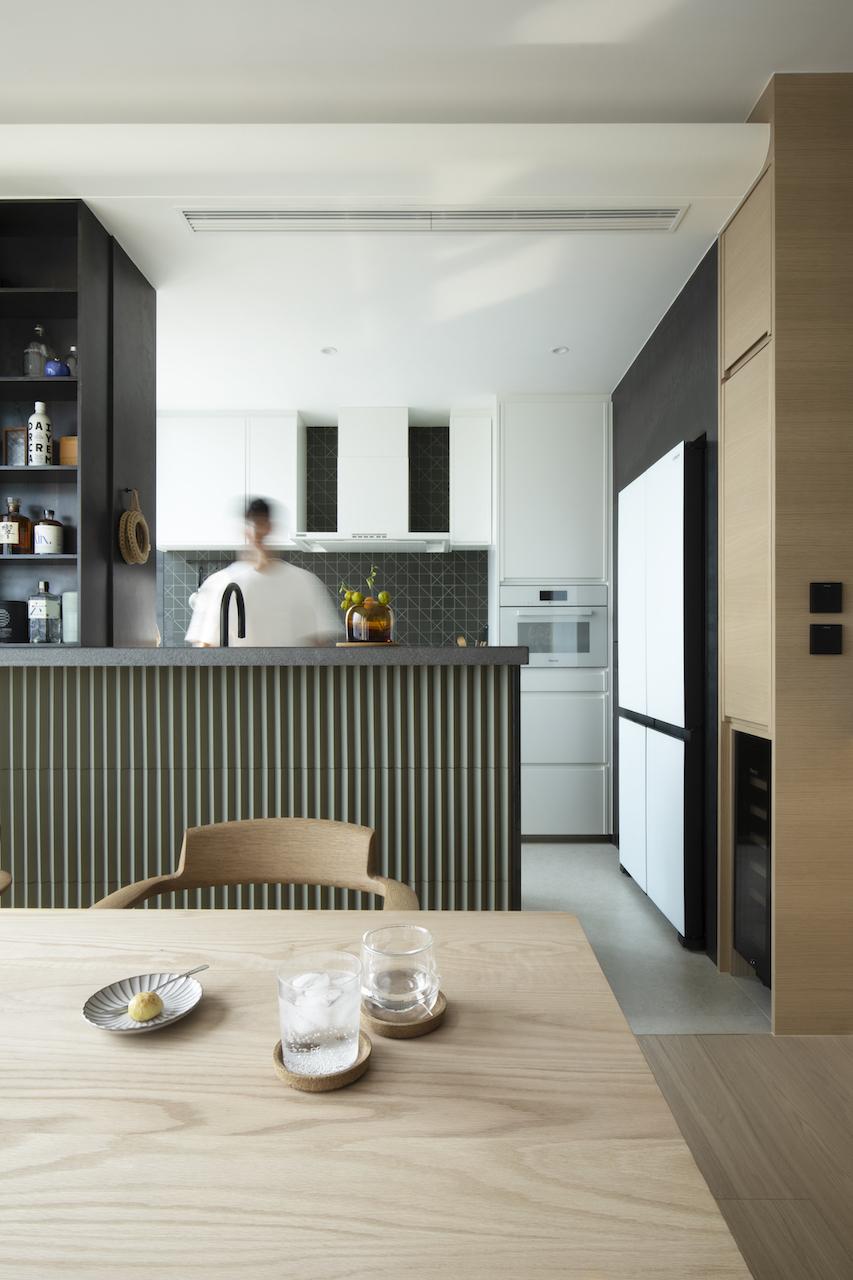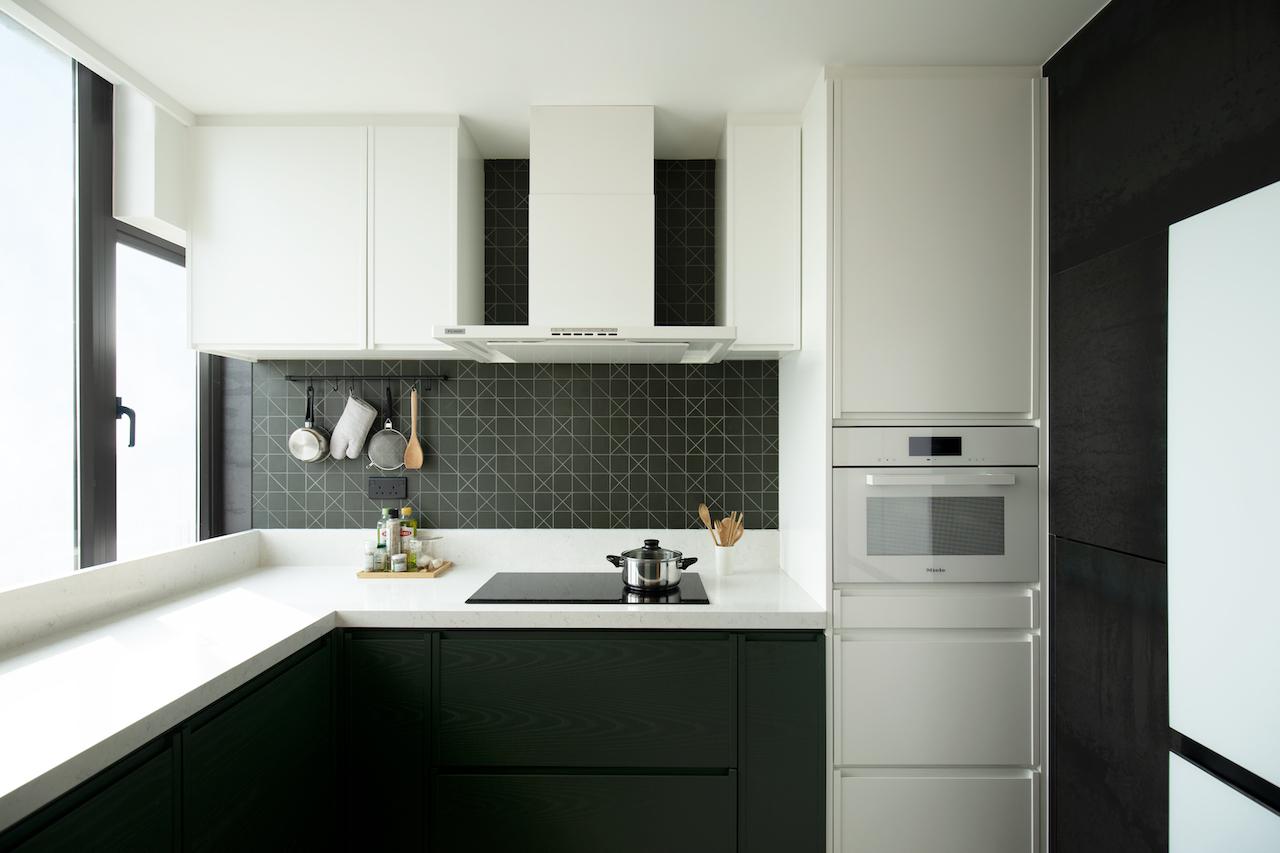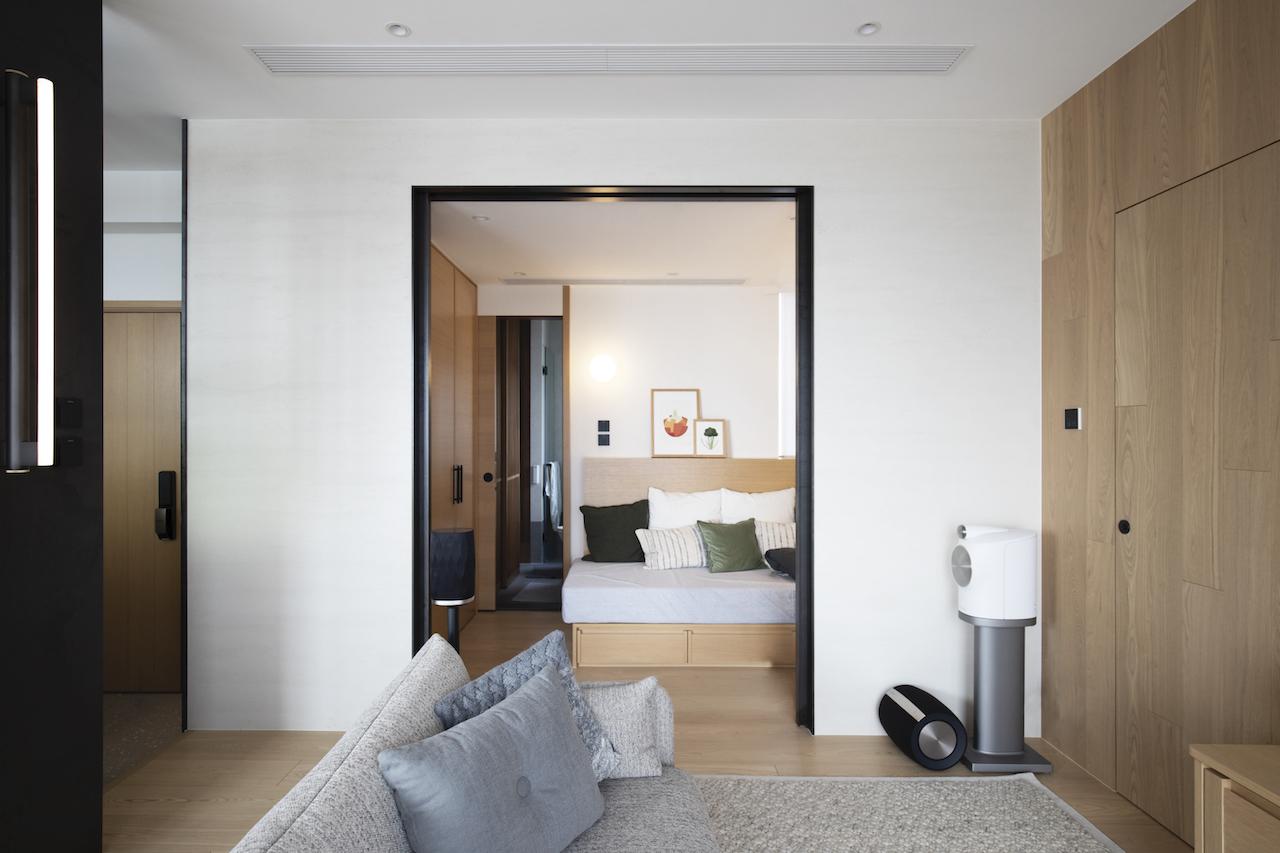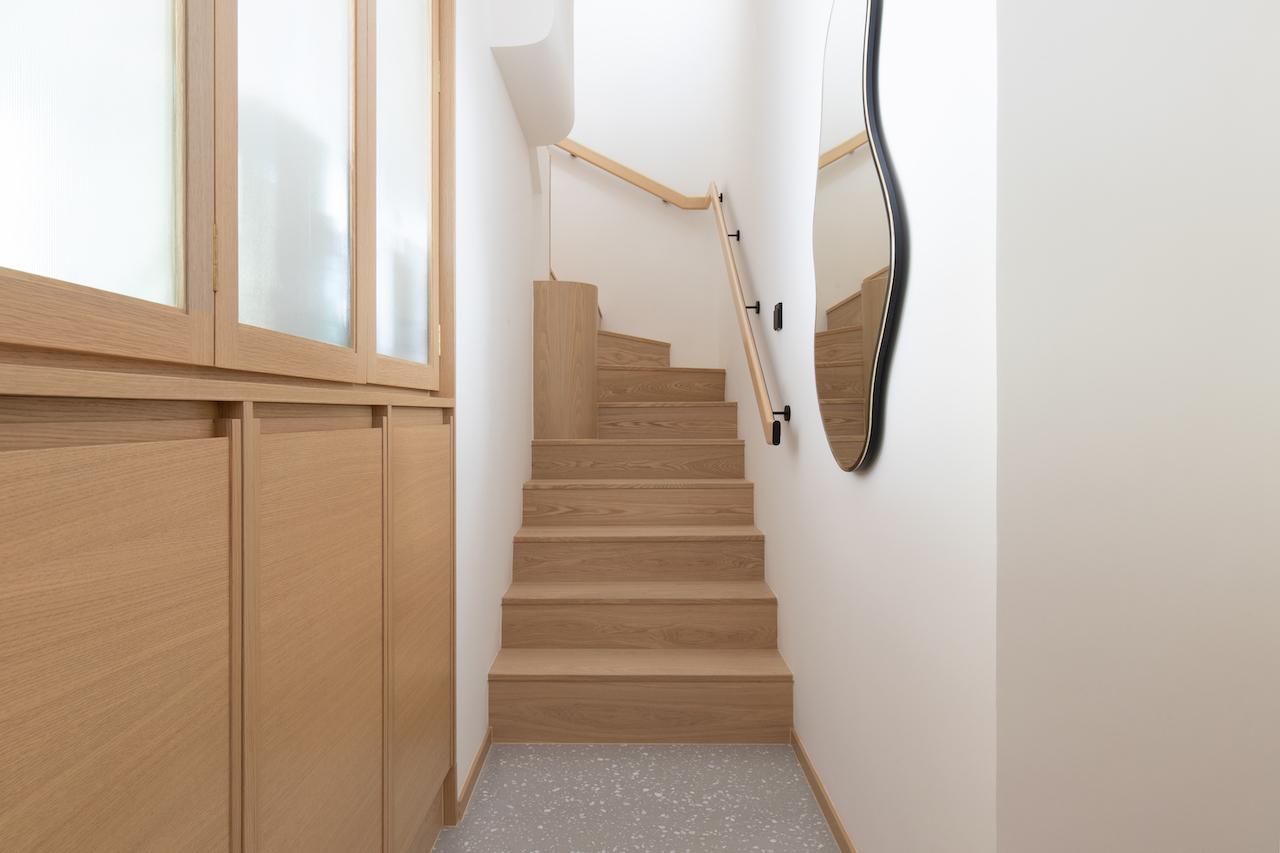 The main attraction of the flat is the dining area with an open kitchen. With the stunning full-frontal view of Stonecutters' Bridge, the design emphasised bright, light, and open space. A set of wooden cabinets with fluted glass doors are designed as a space divider between the foyer and dining area, to avoid bad feng shui flows from the door to indoor.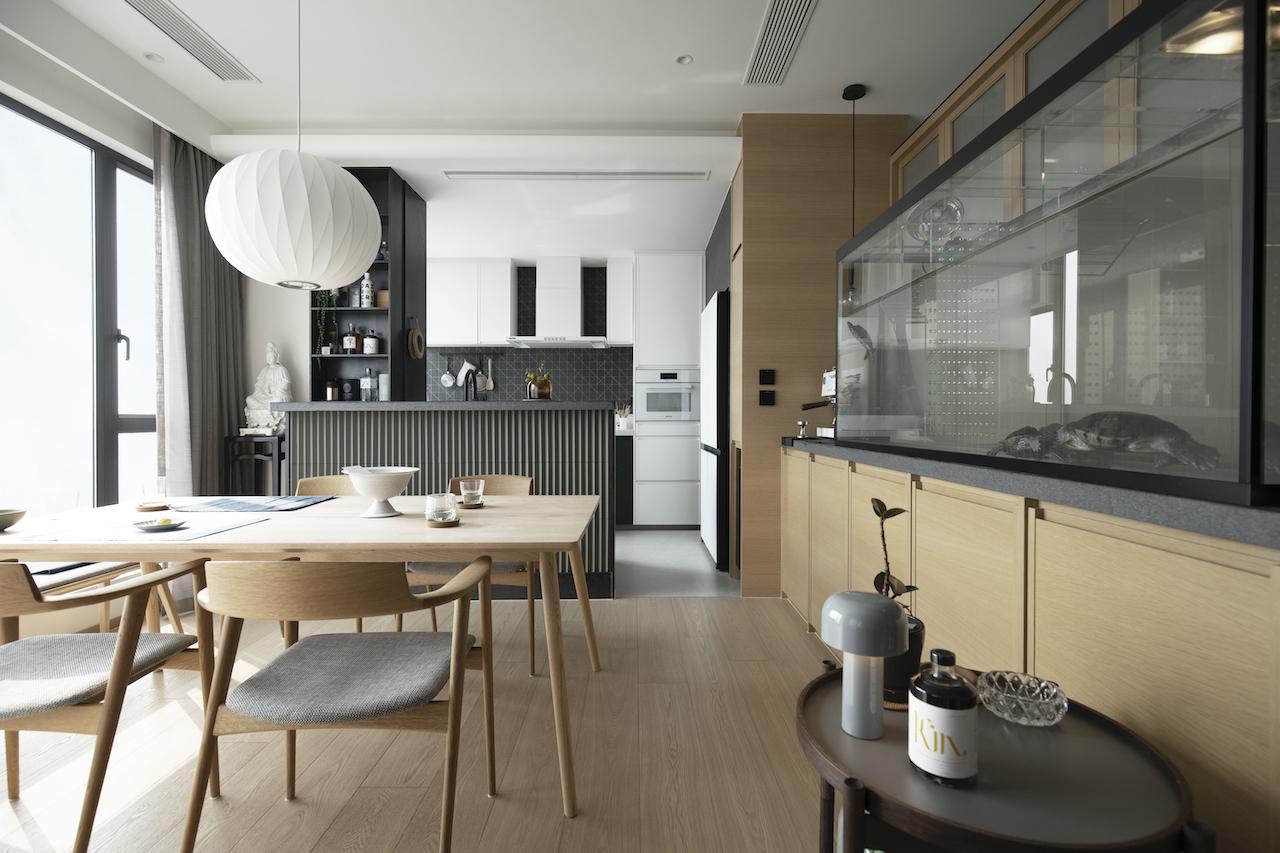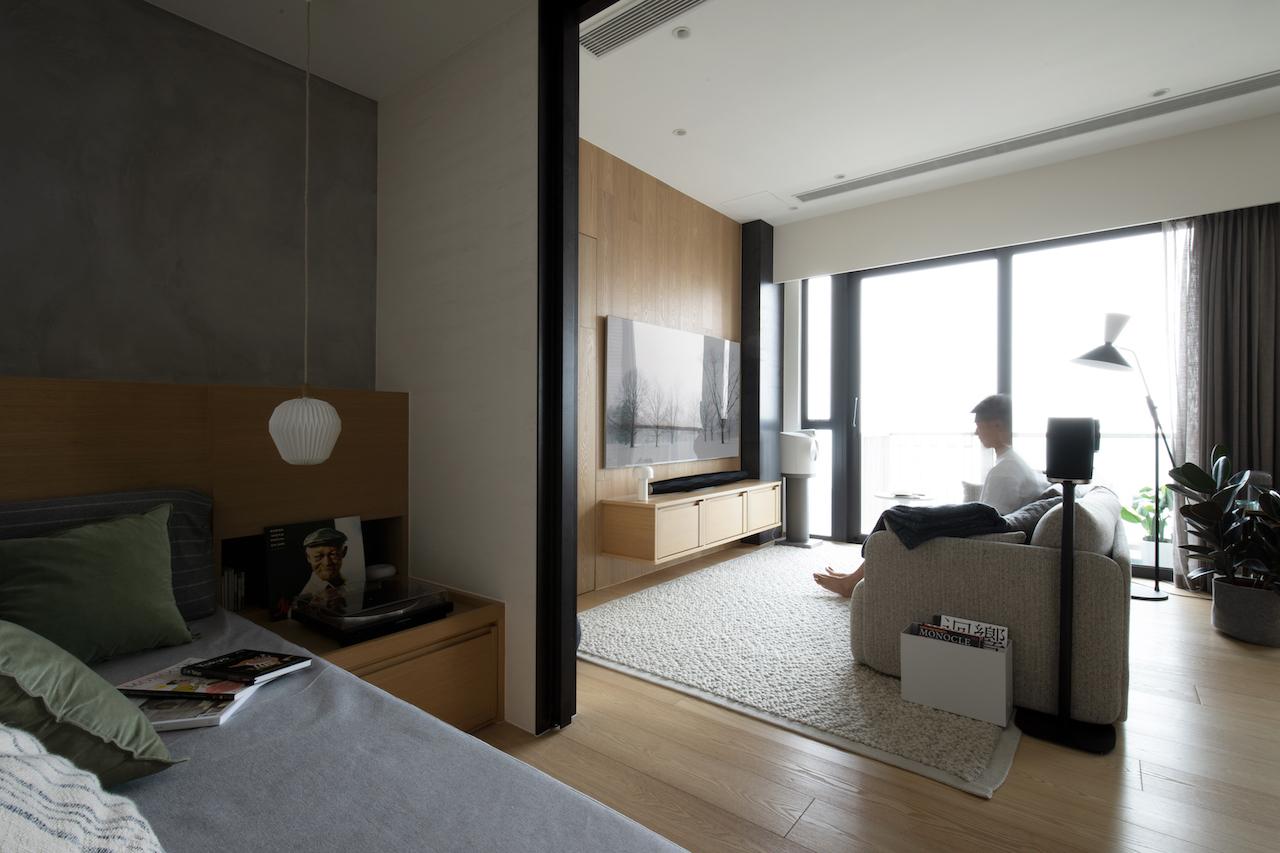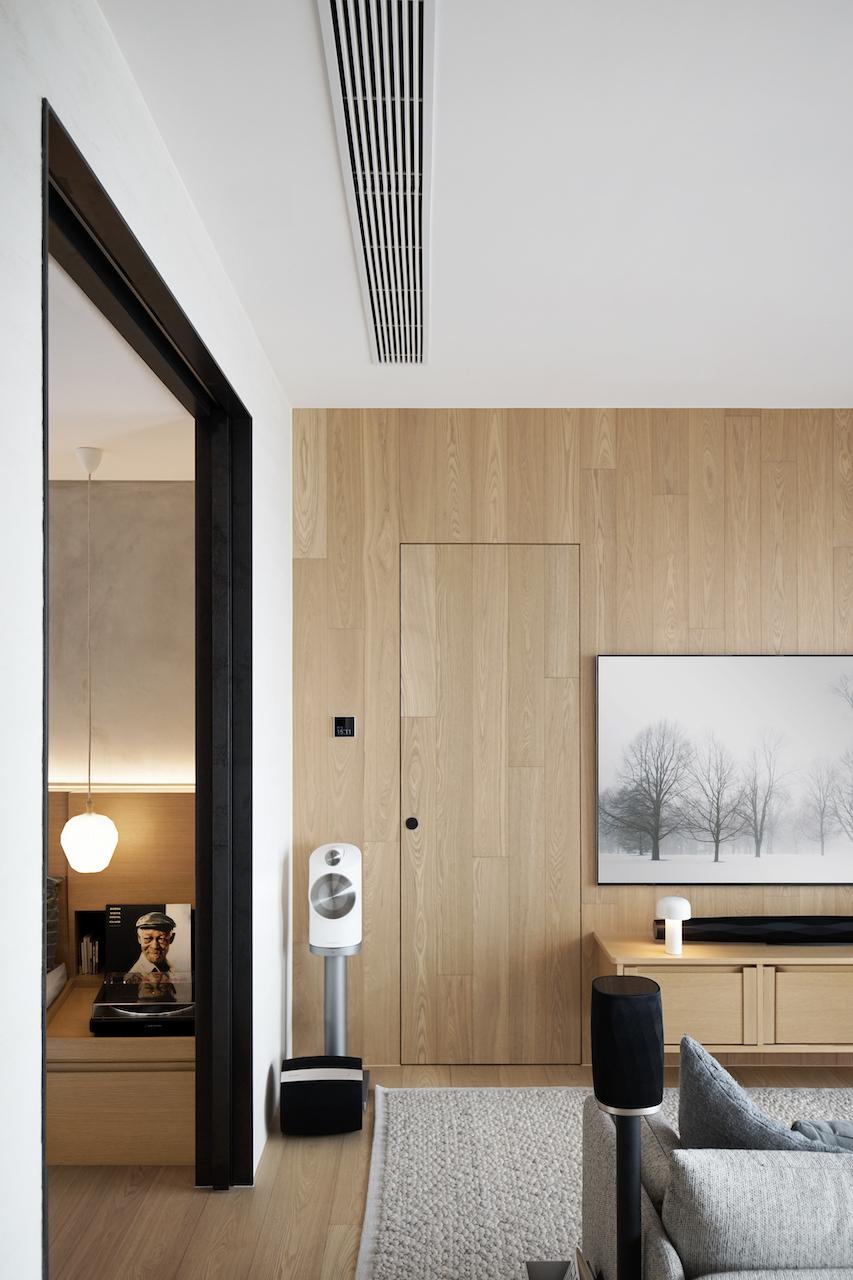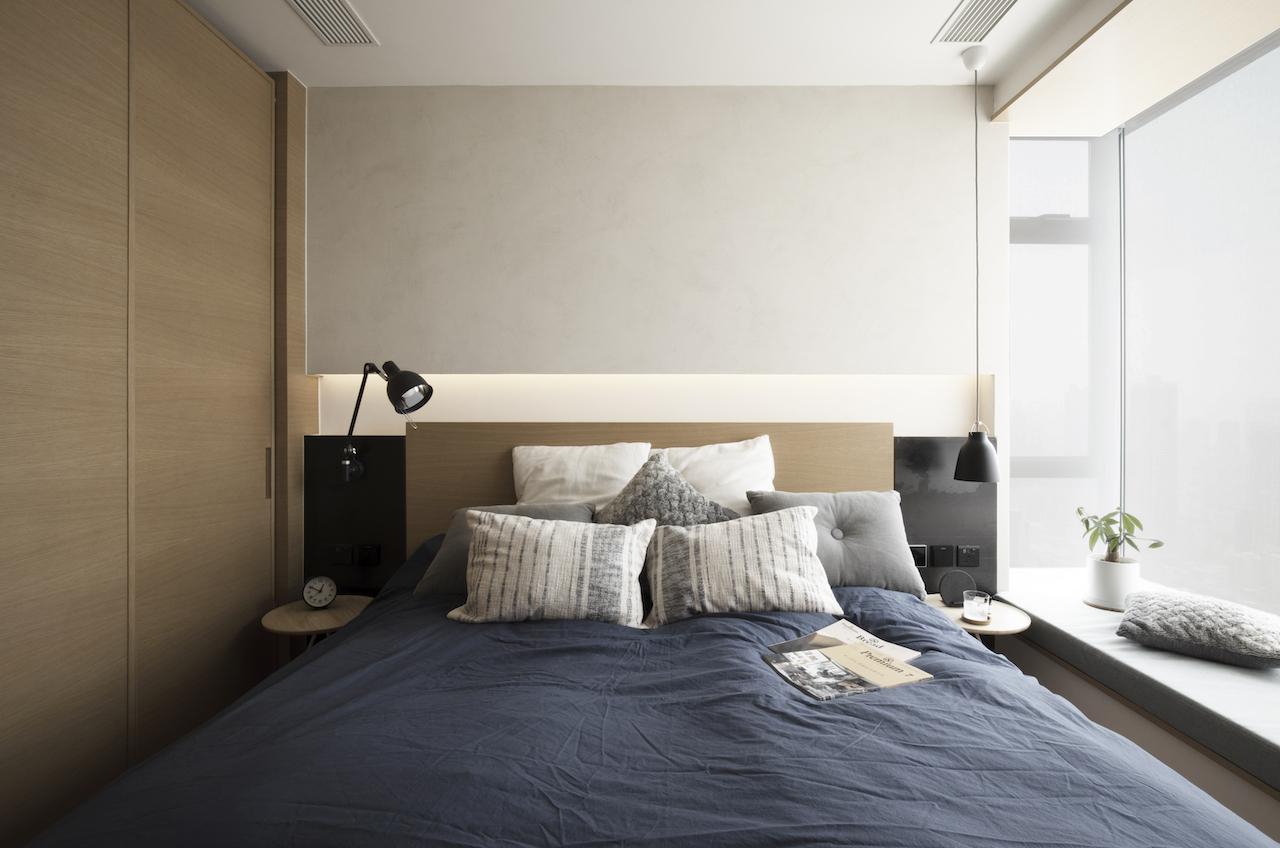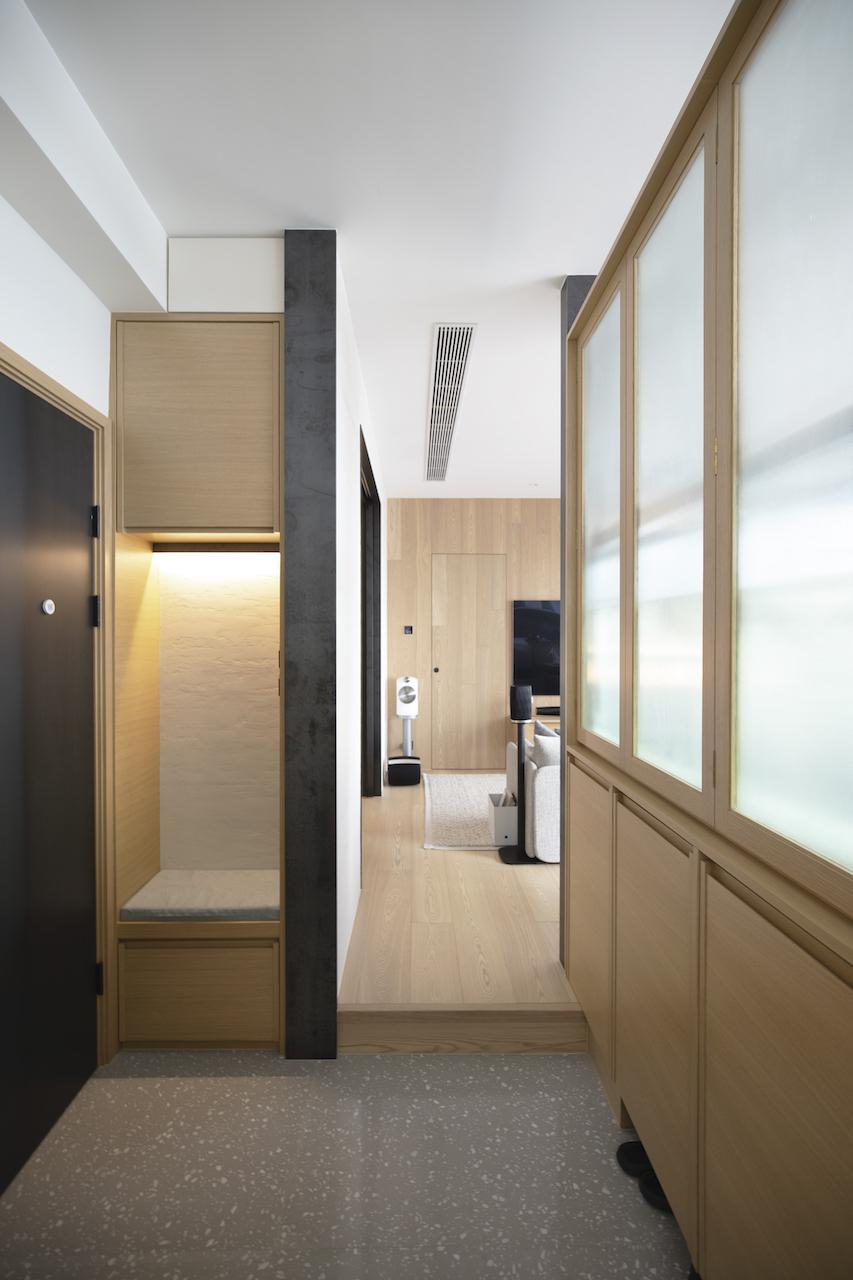 The living room is divided into two spaces – a living area and a multi-functional room – by a slide door of Japanese Shikui diatomaceous earth plastering and black metal frame. The multi-functional room can be easily transformed into a guest bedroom when the slide door is closed, along with its own guest toilet and bathroom to provide privacy.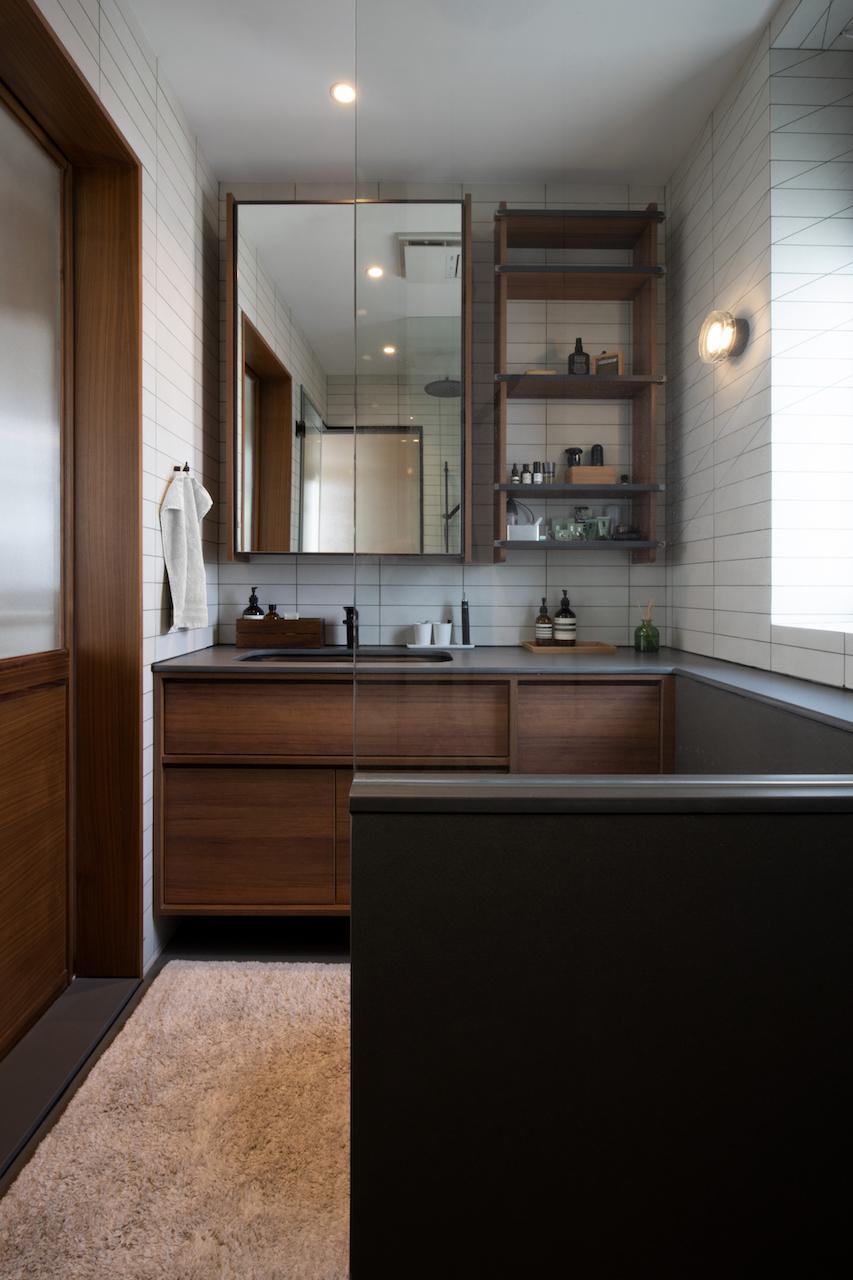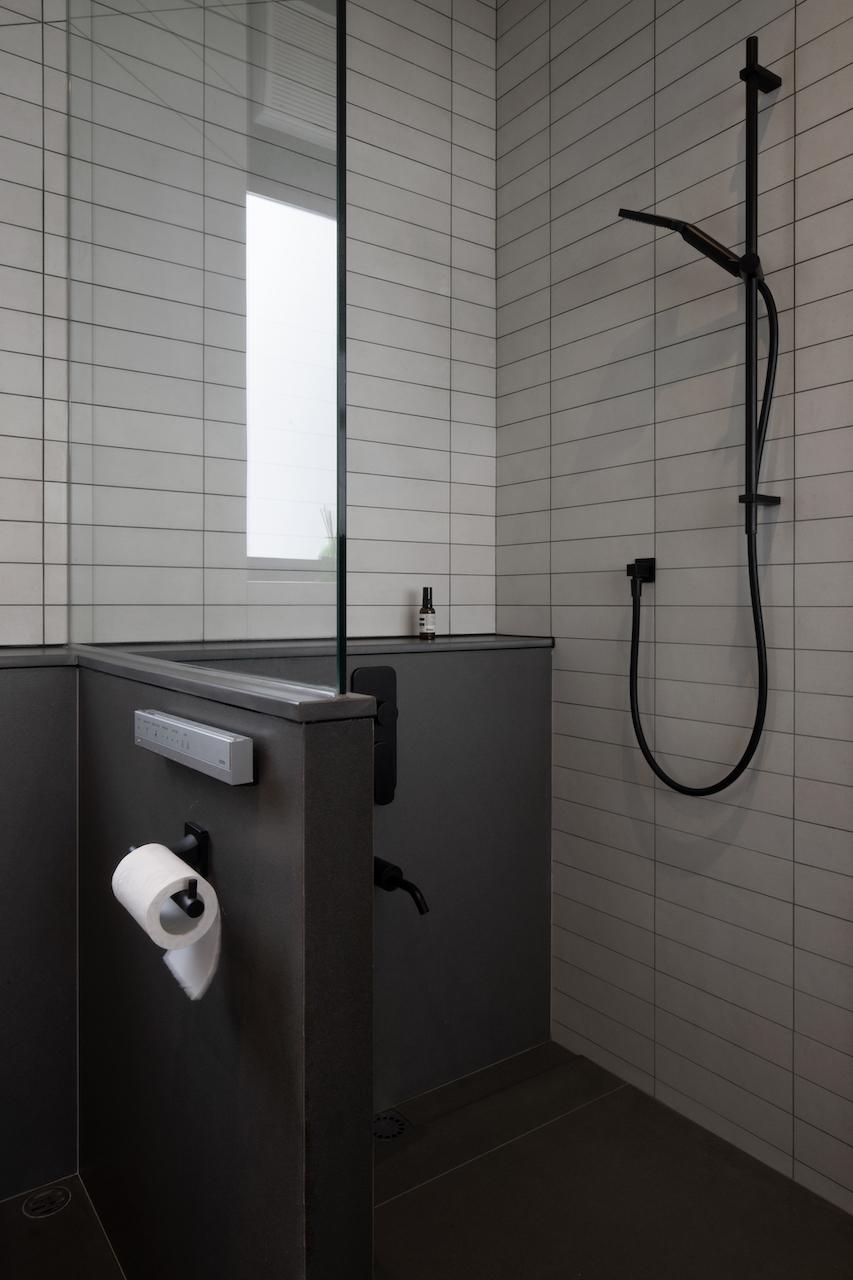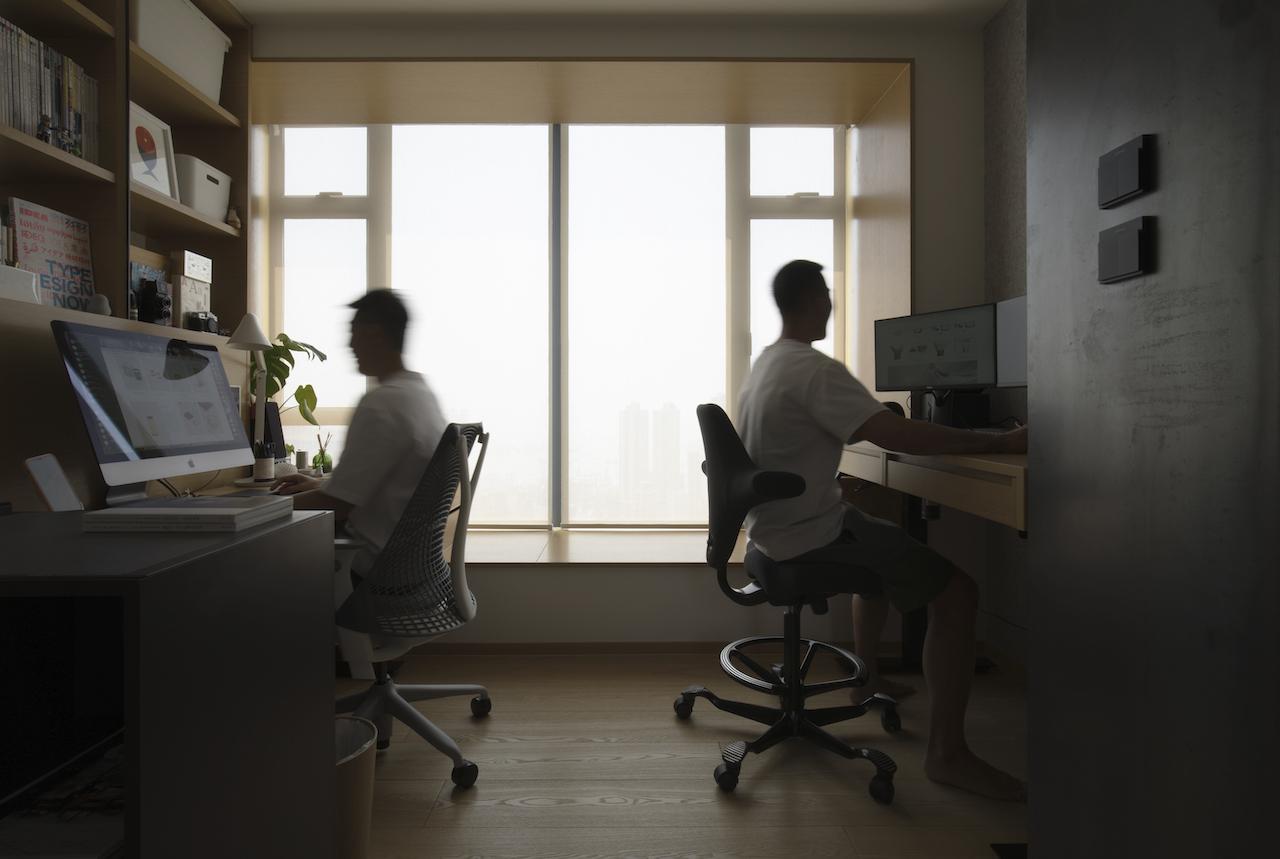 The walls between two original bedrooms were taken down to open up the space to allow for a new bigger one. The masculine master bathroom is decked with monotone tiles and sanitary wares in matt black. Dark brown timber cabinets incorporate timeless classic to the design. Translucent fluted glass doors promote the flow between master bathroom and bedroom.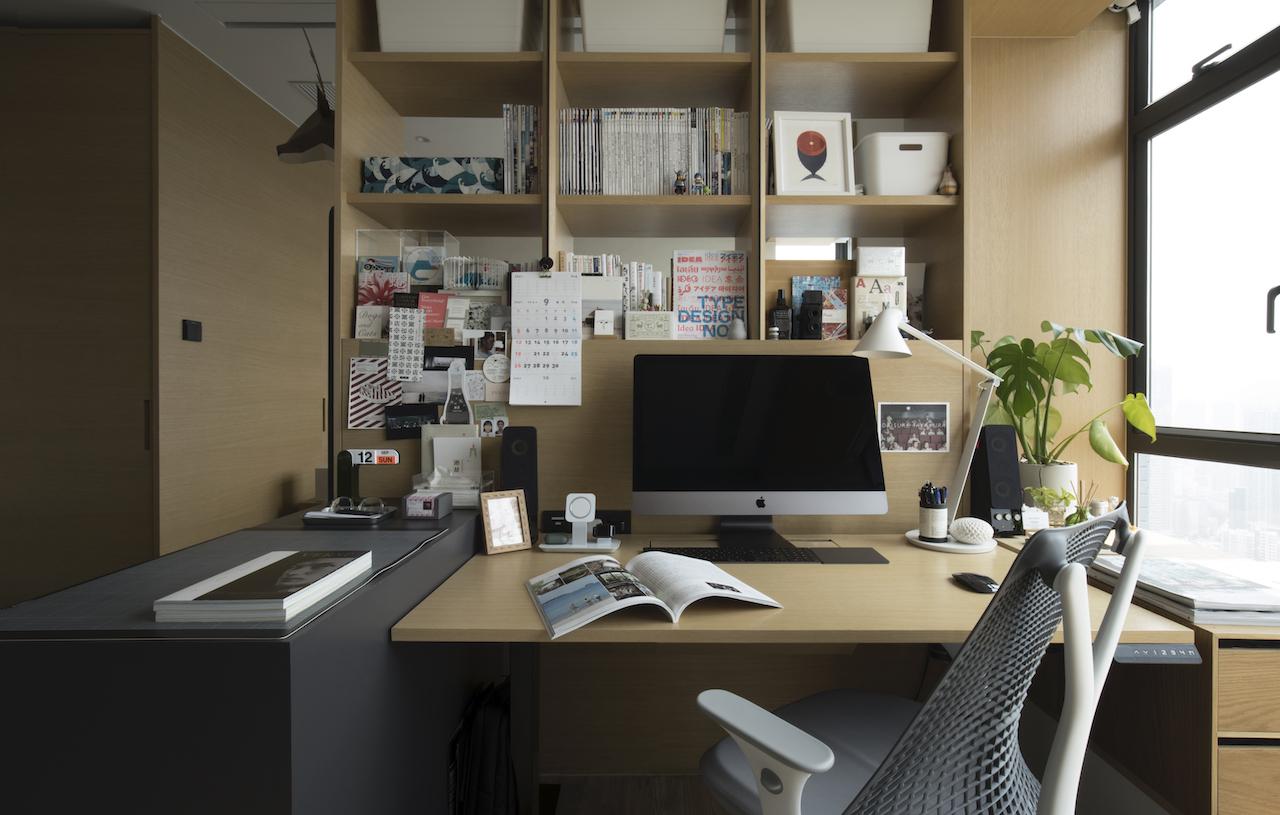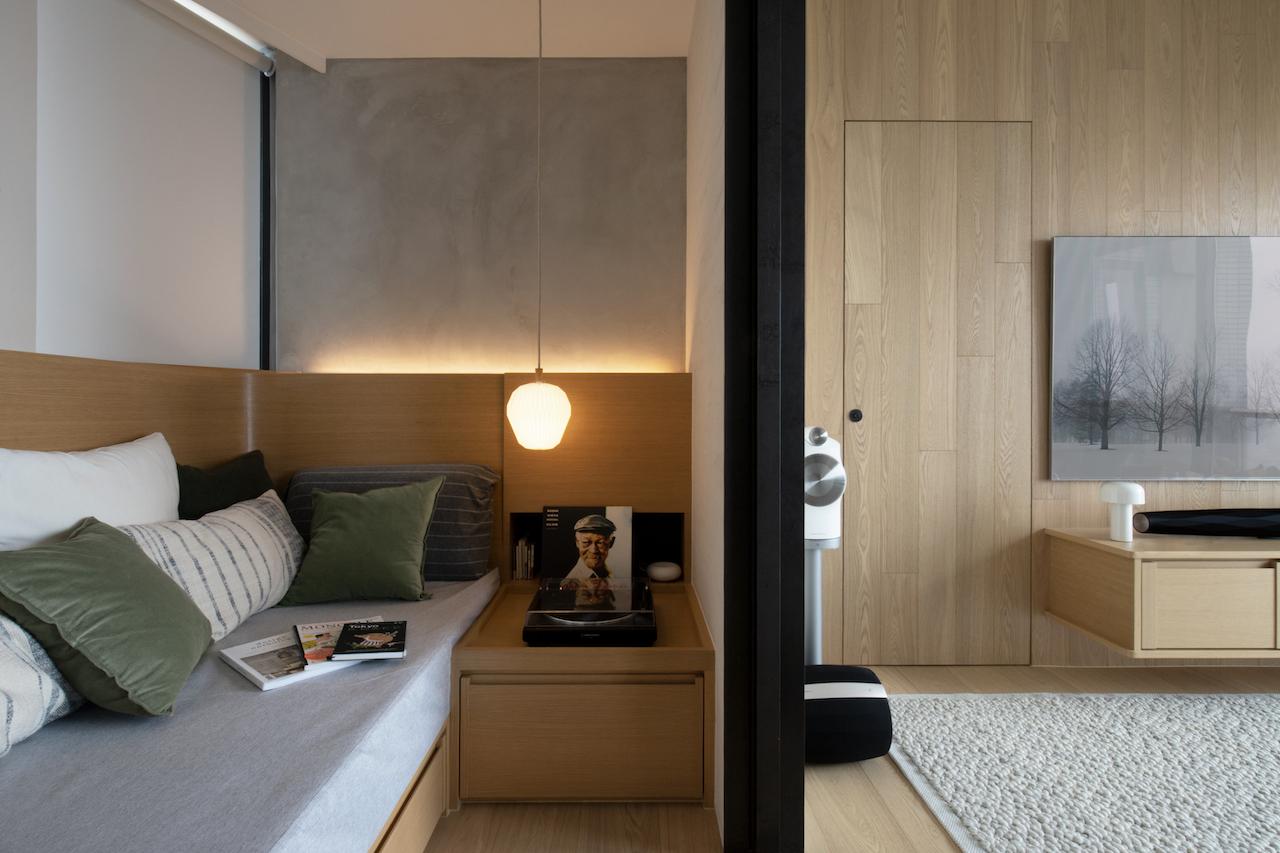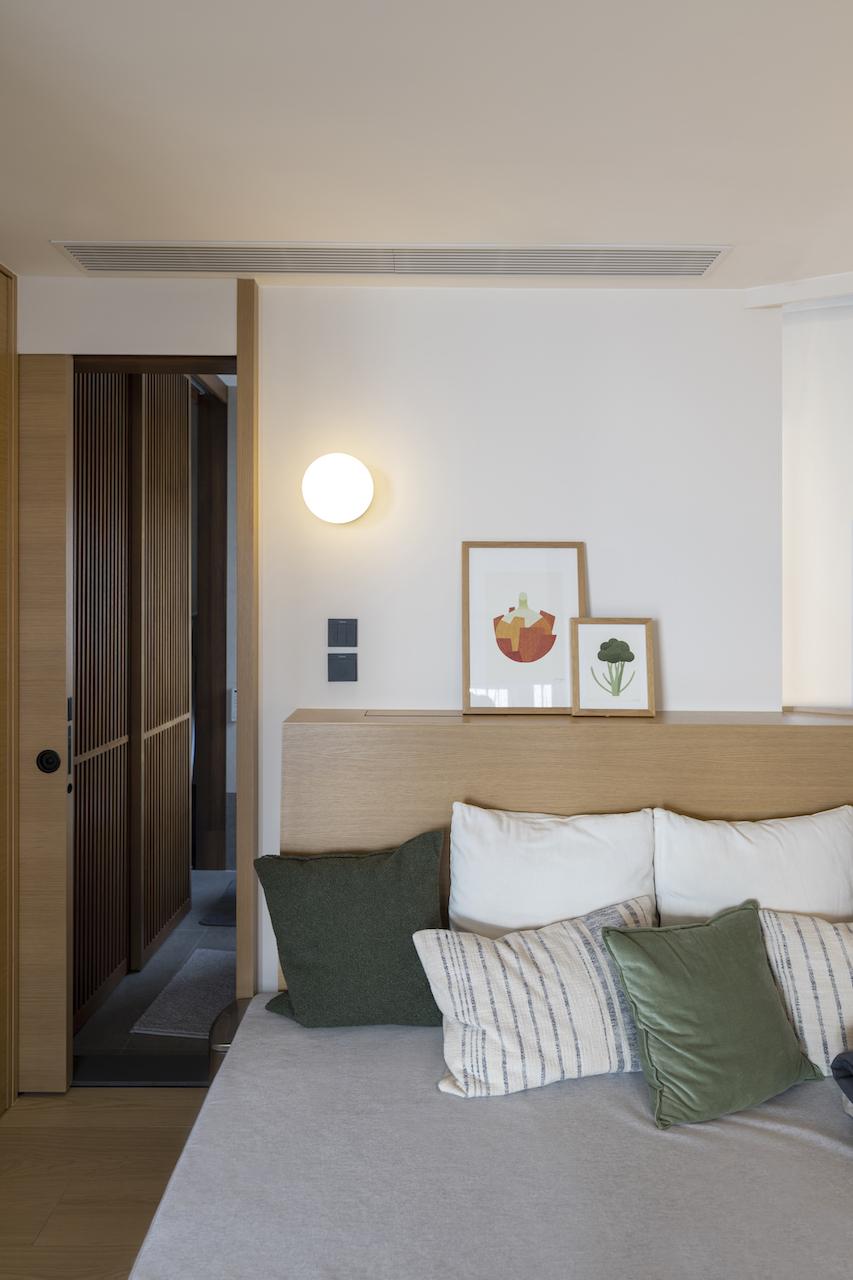 Equipped with sound system, the 996-square-foot rooftop is the perfect venue for private parties. Complete with outdoor shower, counter with sink and fridge, washed granolithic tiles, greenery and the stunning Kowloon skyline, it's truly a hidden gem in the concrete jungle.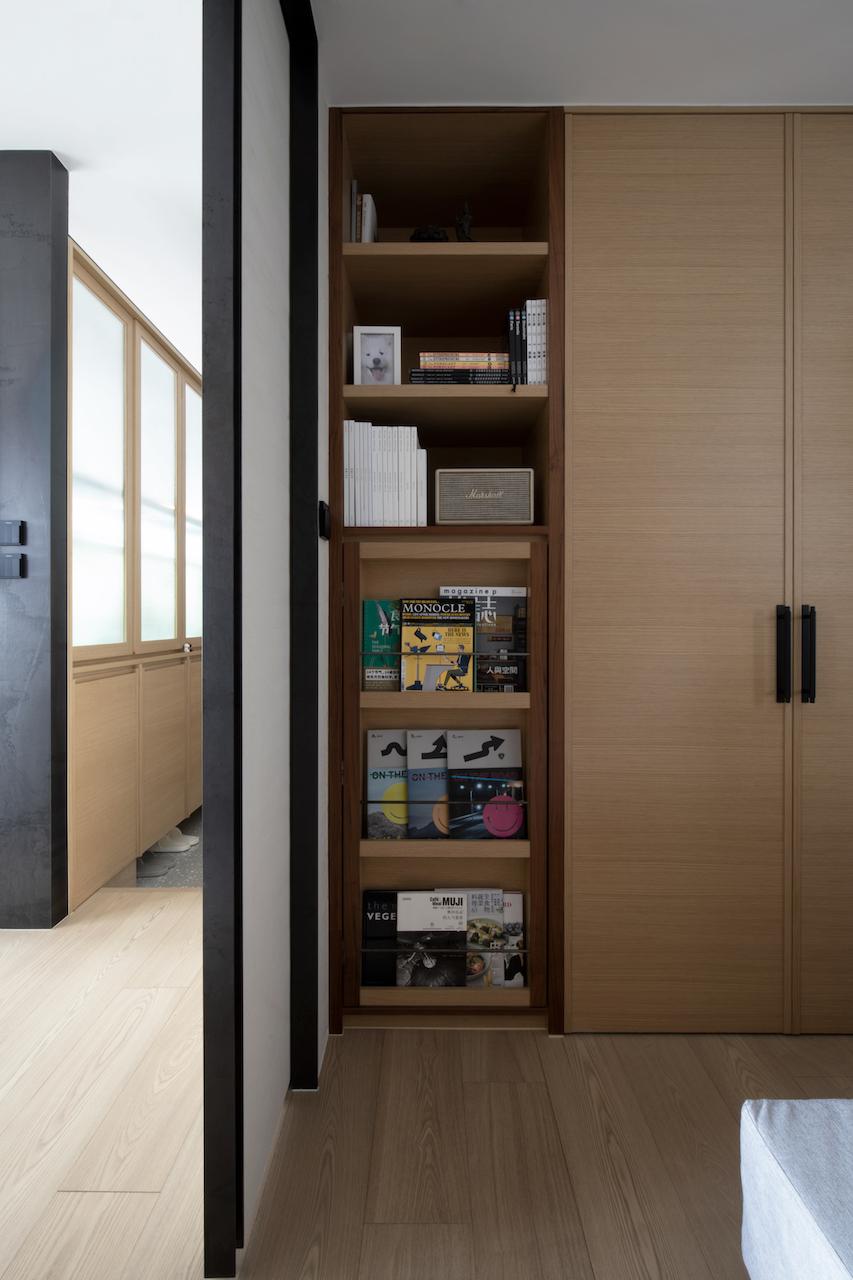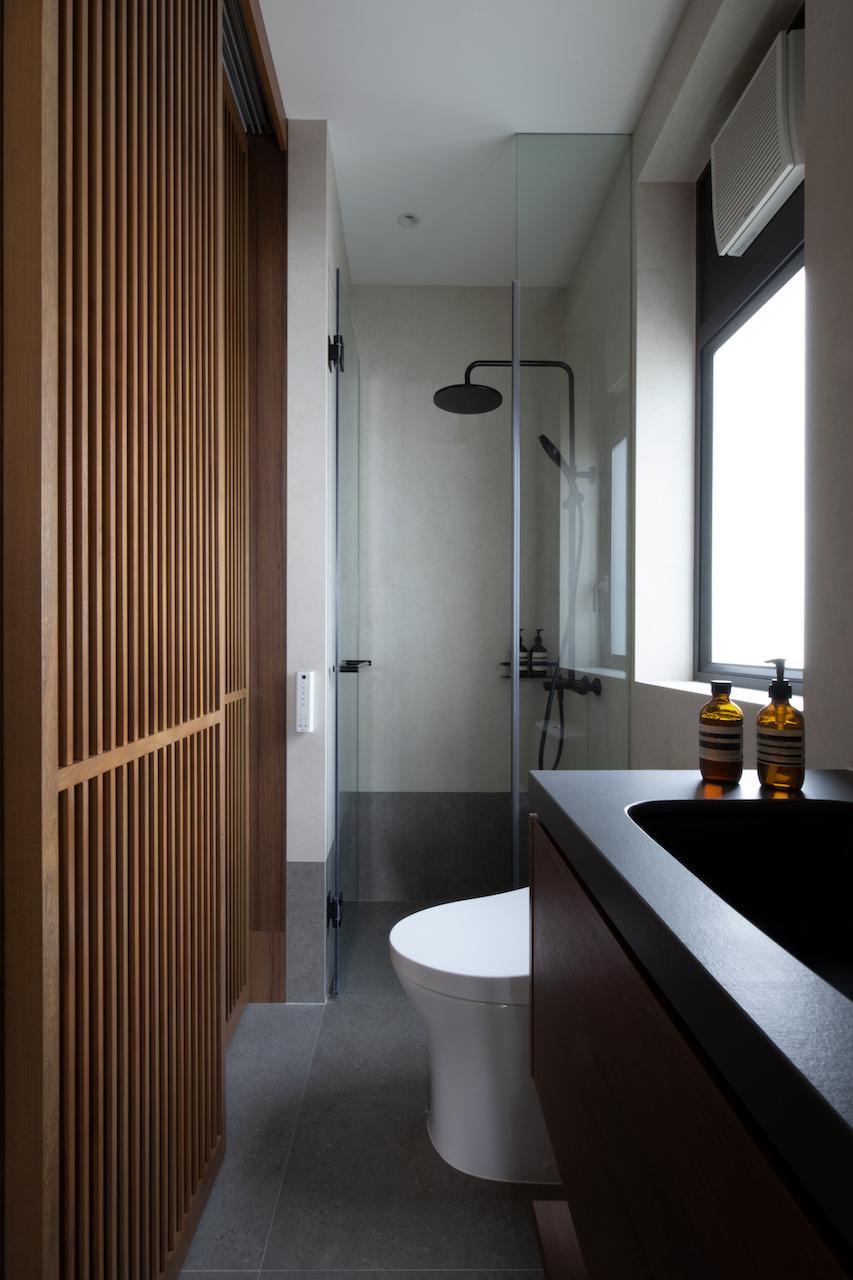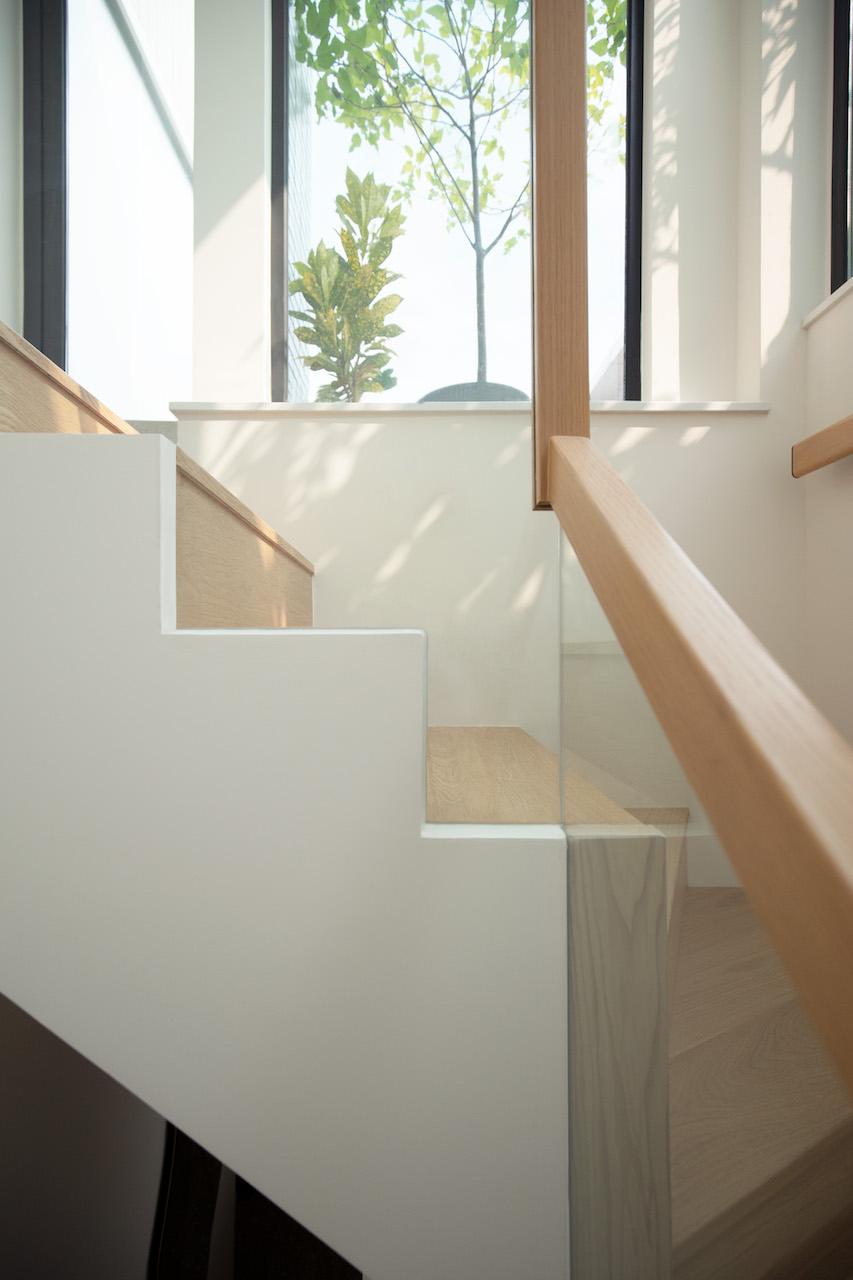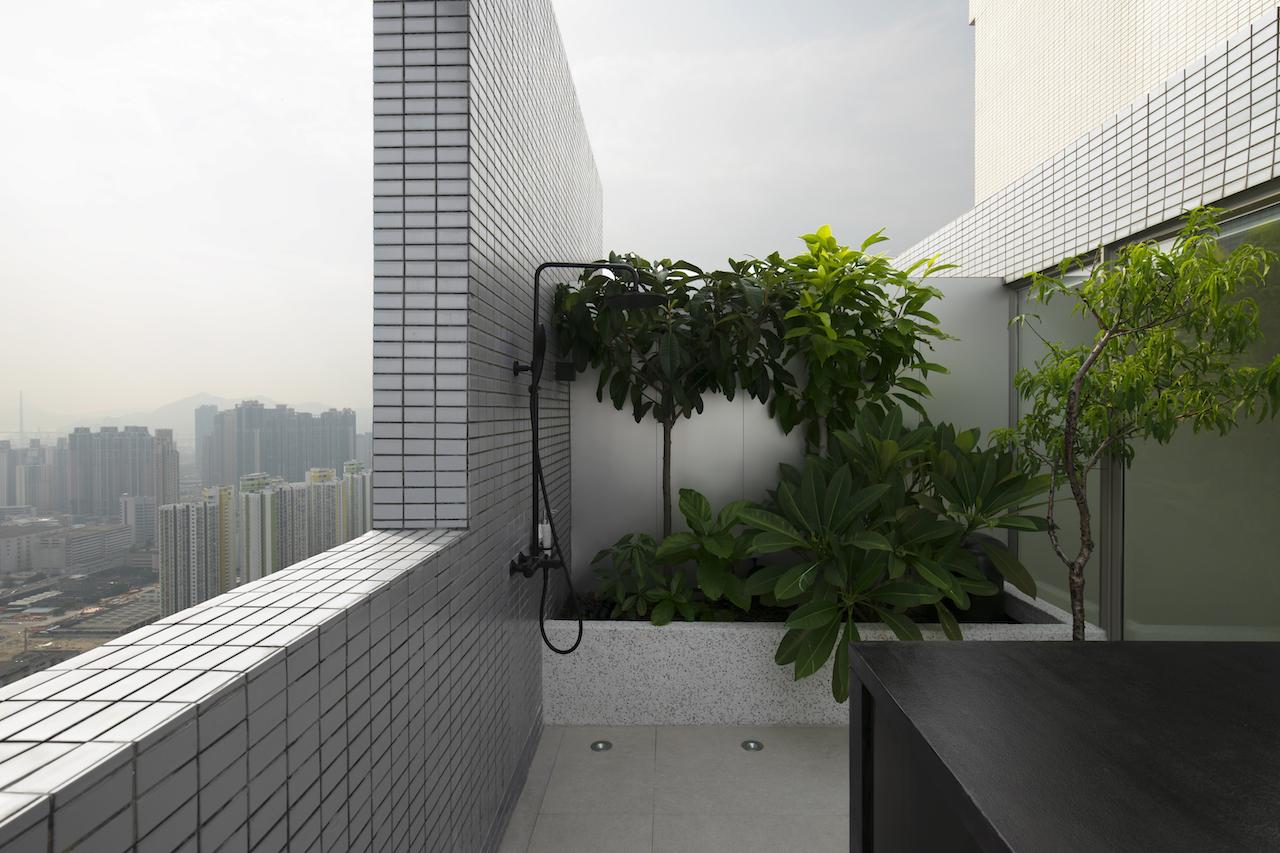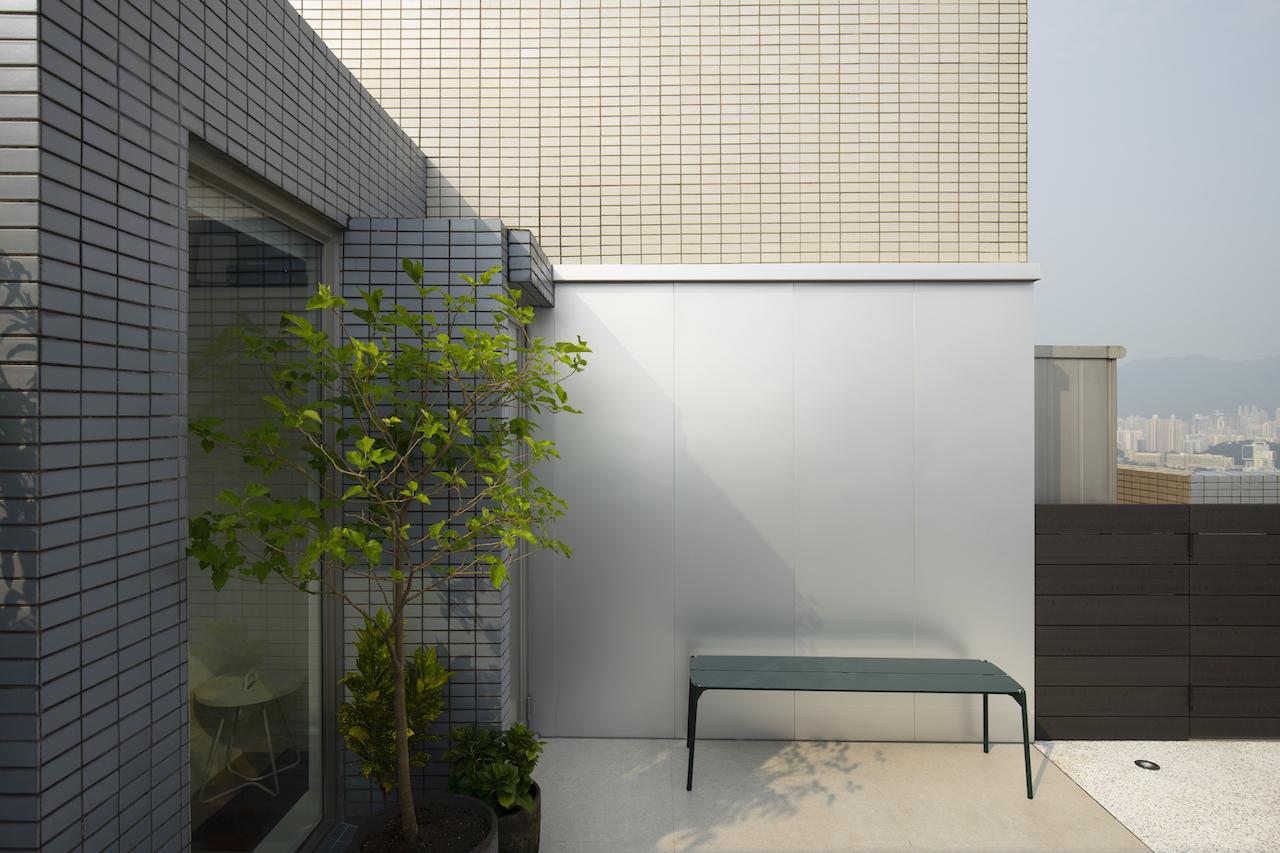 Photo credit: Keith Chan