A veritable symphony of colour livens up this newly-renovated flat.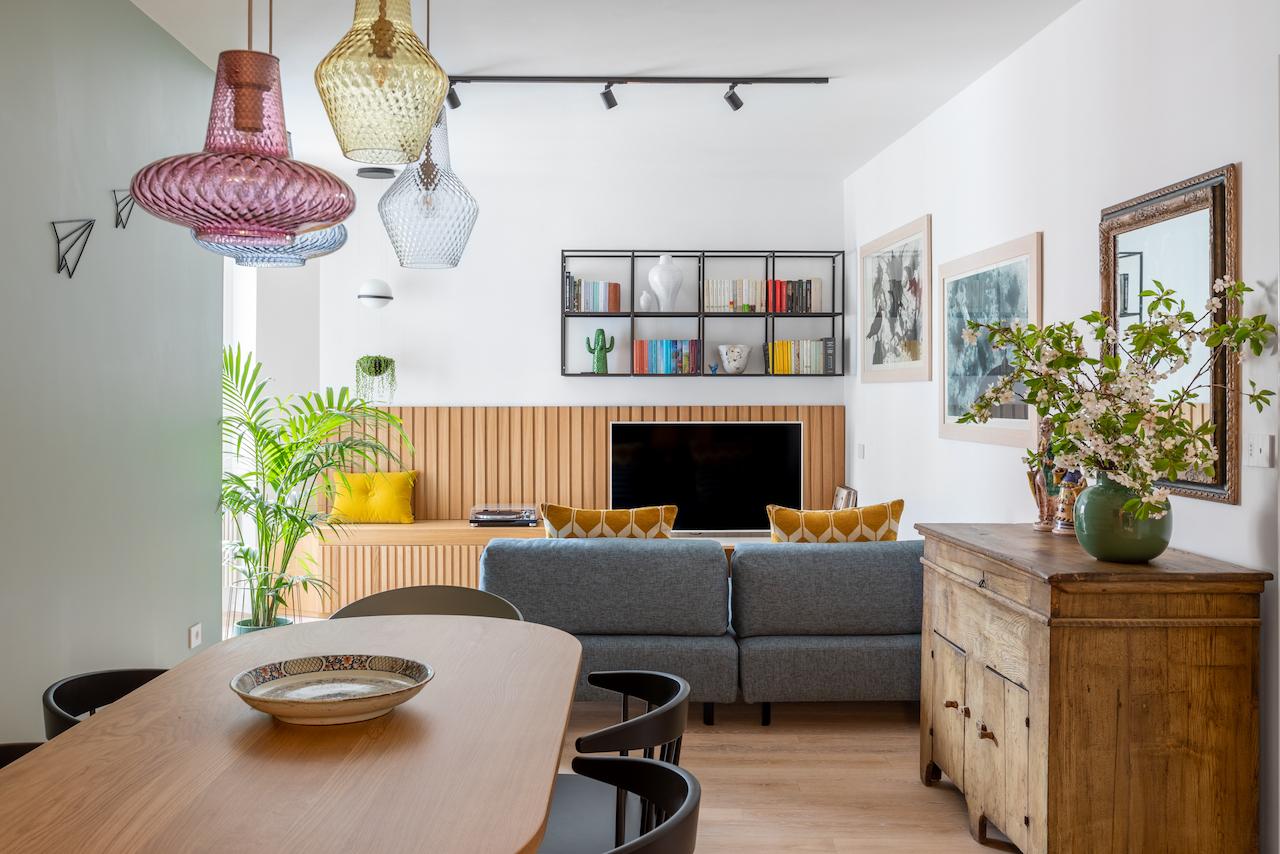 For designer Maurizio Giovannoni, though the renovation of this 100-sq. m. flat in Appio-Latino, Rome, doesn't involve massive demolition of partitions, it completely overturns the decorative aspect of its original form.
Titled The Secret Garden, the makeover focuses on a number of key points: creating a gracious, private home office, giving each of the owners' two children a personalised room, making the living area as open and convivial as possible, and last but not least, allowing for access from the living room to the small terrace, initially accessible only from the master bedroom.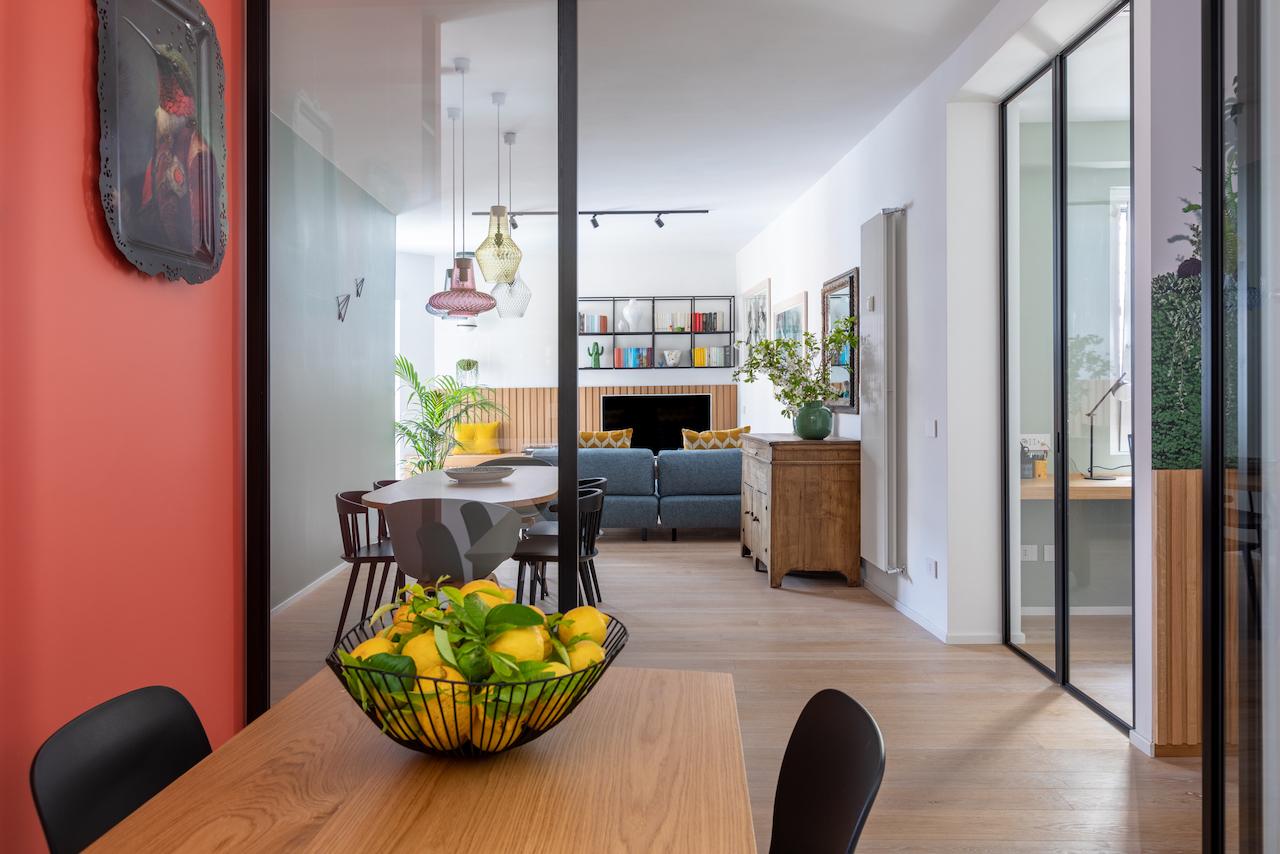 Since the design adopts no one prominent type of style, the designer is able to experience with contrasts, mingling romantic and deco decorative elements with a more essential Nordic design. What captures the eyes is certainly the bold use of colour as the leitmotif of the entire house, with an emphasis on emotion and scenography – dreamy and ethereal, as if coming straight out of a movie frame.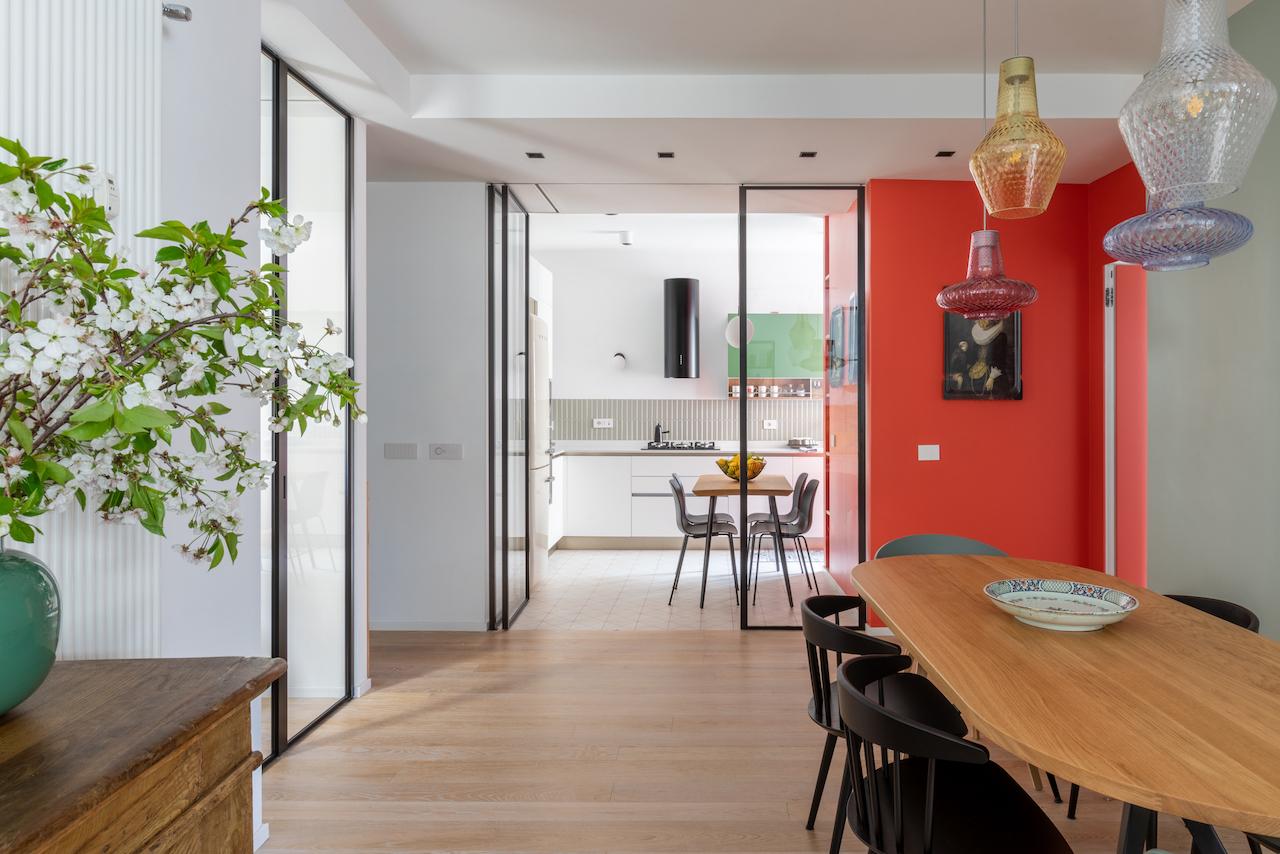 The home is brimming with dashes of colour: powder blends with oxide, red dialogues with green, blue mixed with black, along with biophilia elements. The entrance that opens onto the space is decked wall-to-wall in the latest collection of wallpapers by the French duo Conceptuwall to resemble a royal garden. At the home-office space, the porthole serves as a window overlooking this secret garden and allows for natural light in to illuminate the space.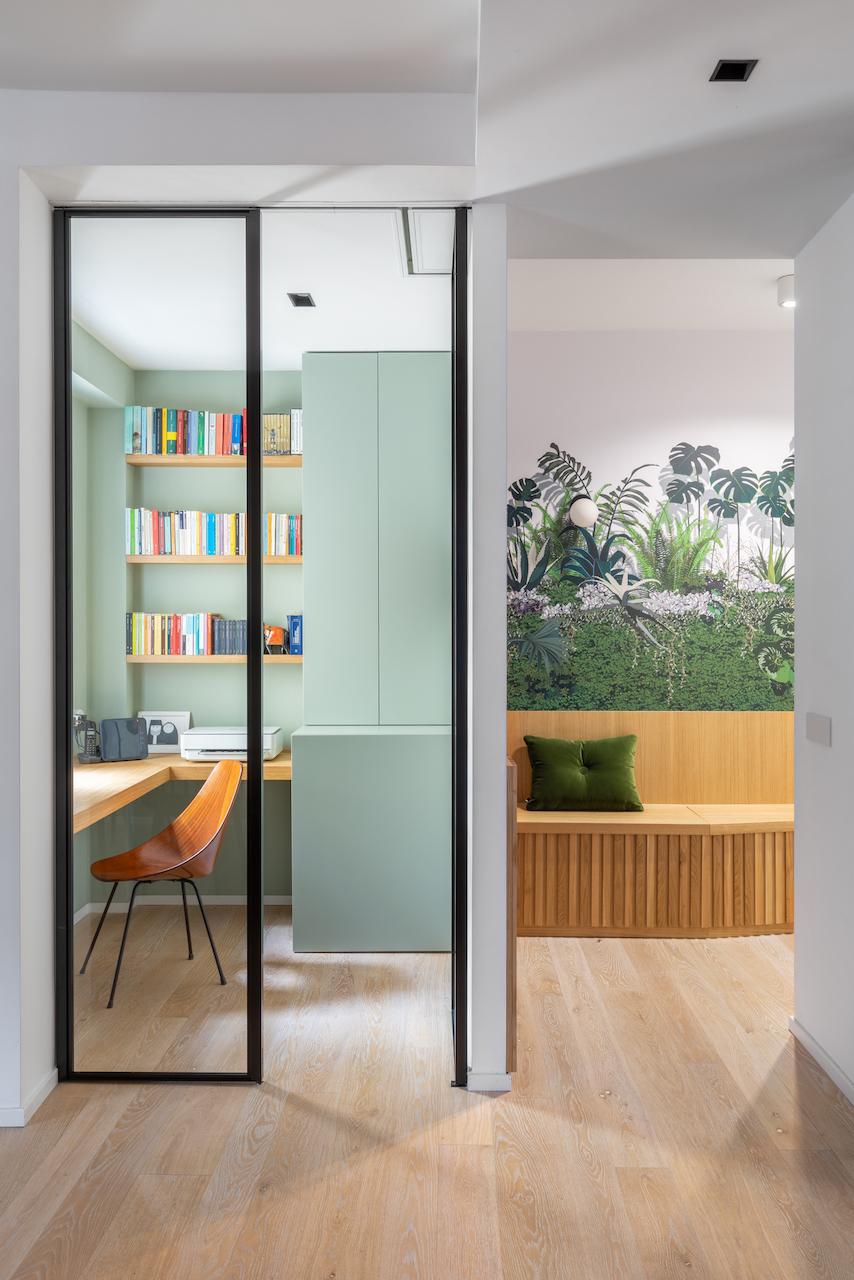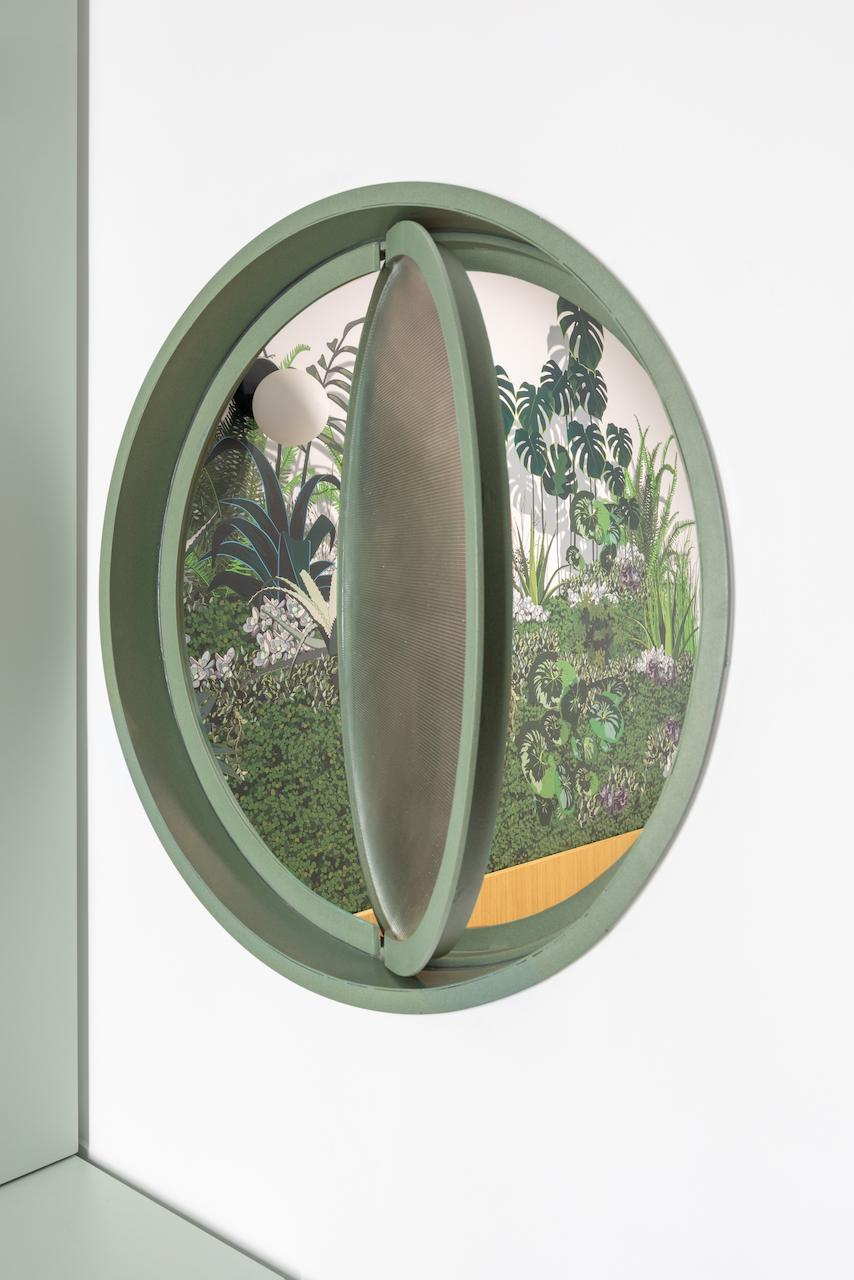 The fulcrum of the living room is the balance table by Extendo, accompanied by chairs by the Danish brand Hay and lit by Zafferano's beautiful hammered Murano glass chandeliers. The green back wall is intentionally laid bare to highlight the beauty of the coloured glass. All the joinery is designed with a system of wooden panelling in natural oak staves that conceal appliances and storage.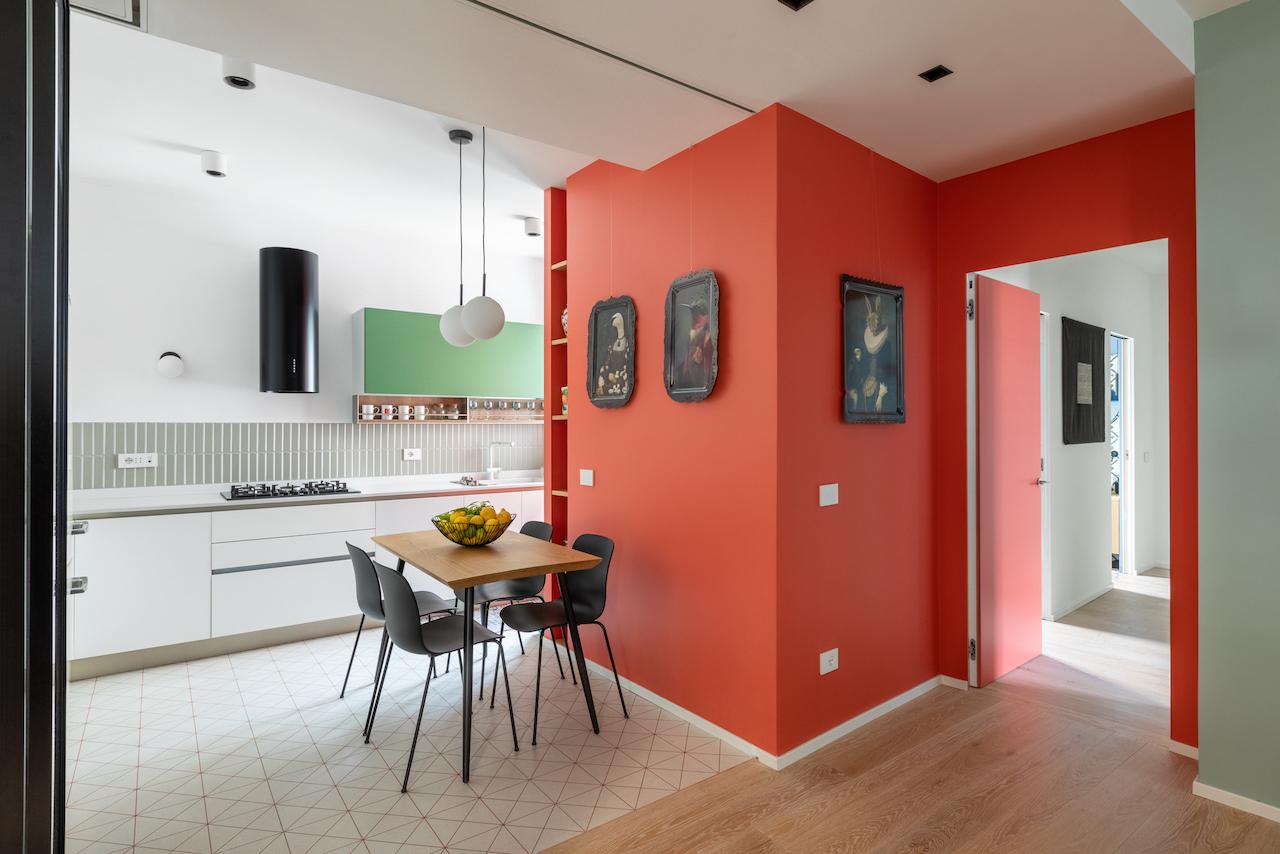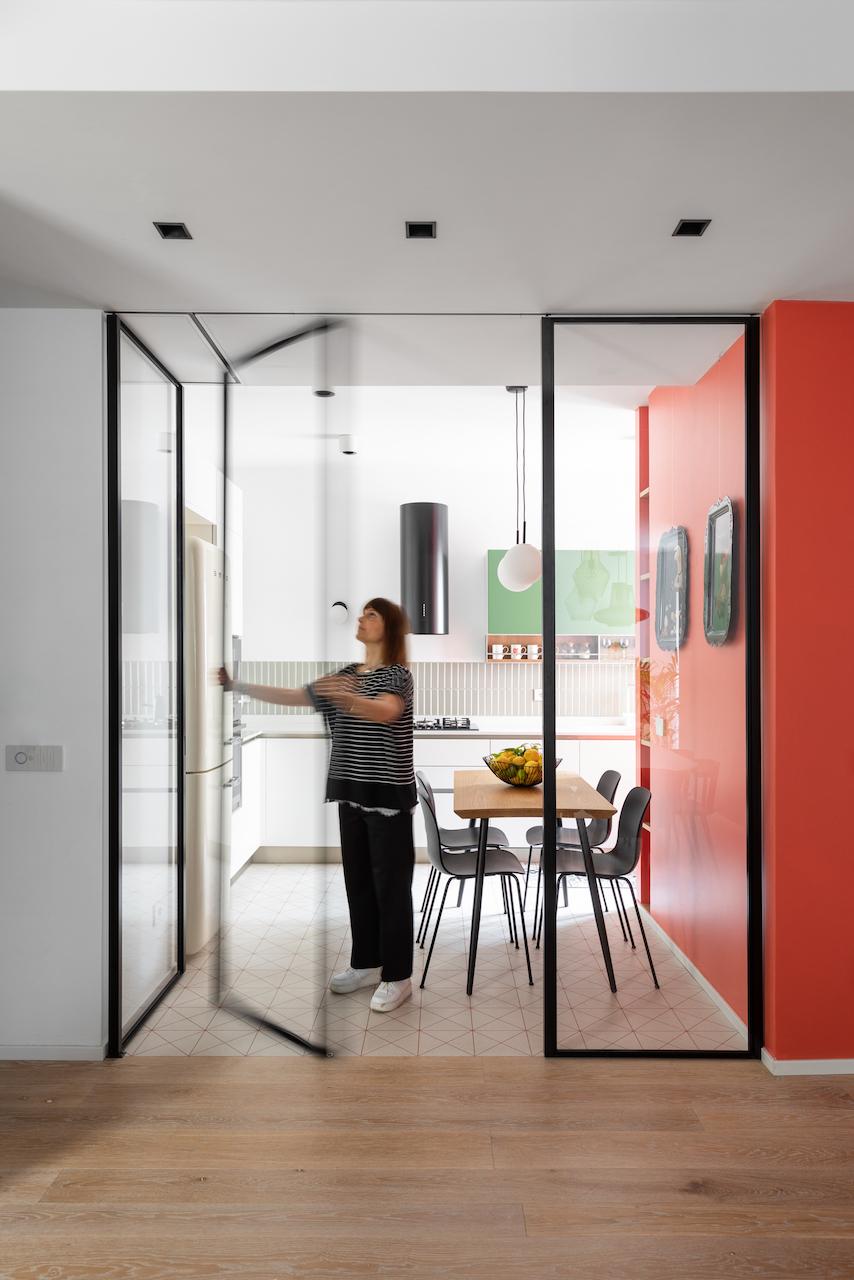 The kitchen follows the recent trend that has been all the rage: spread open but separated from the living room by glass panes. To make everything look and feel even lighter, a system of manoeuvrable walls is used to eliminate the uncomfortable floor runners and visual interruptions usually yielded by the glass.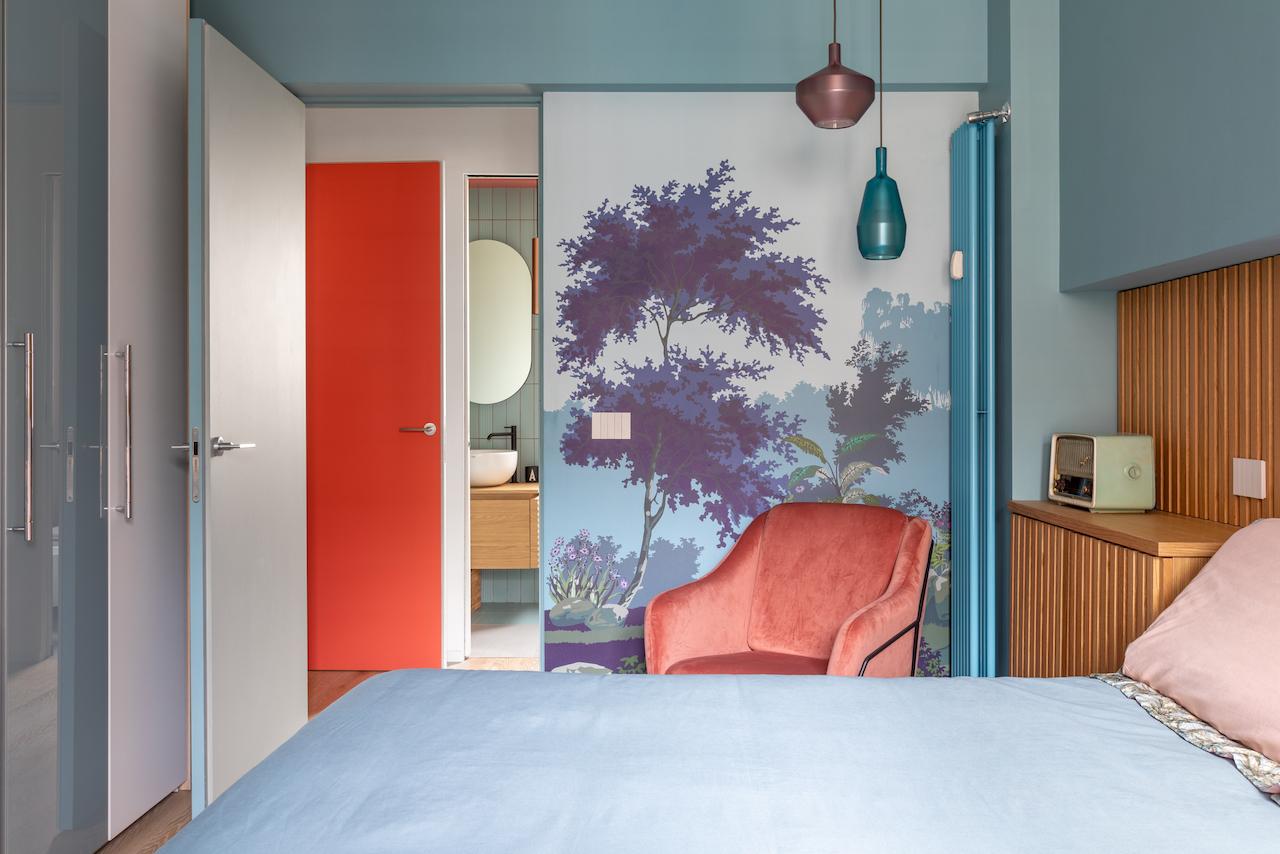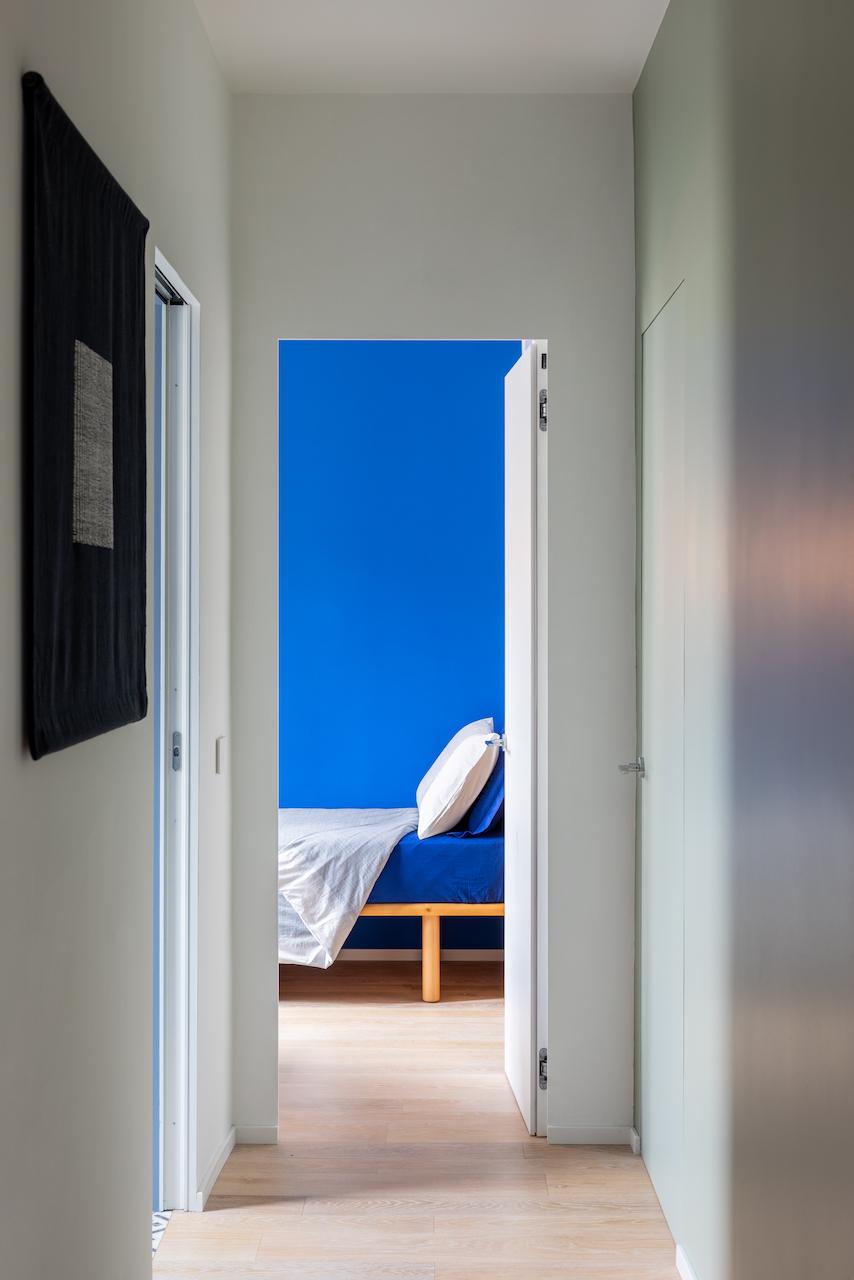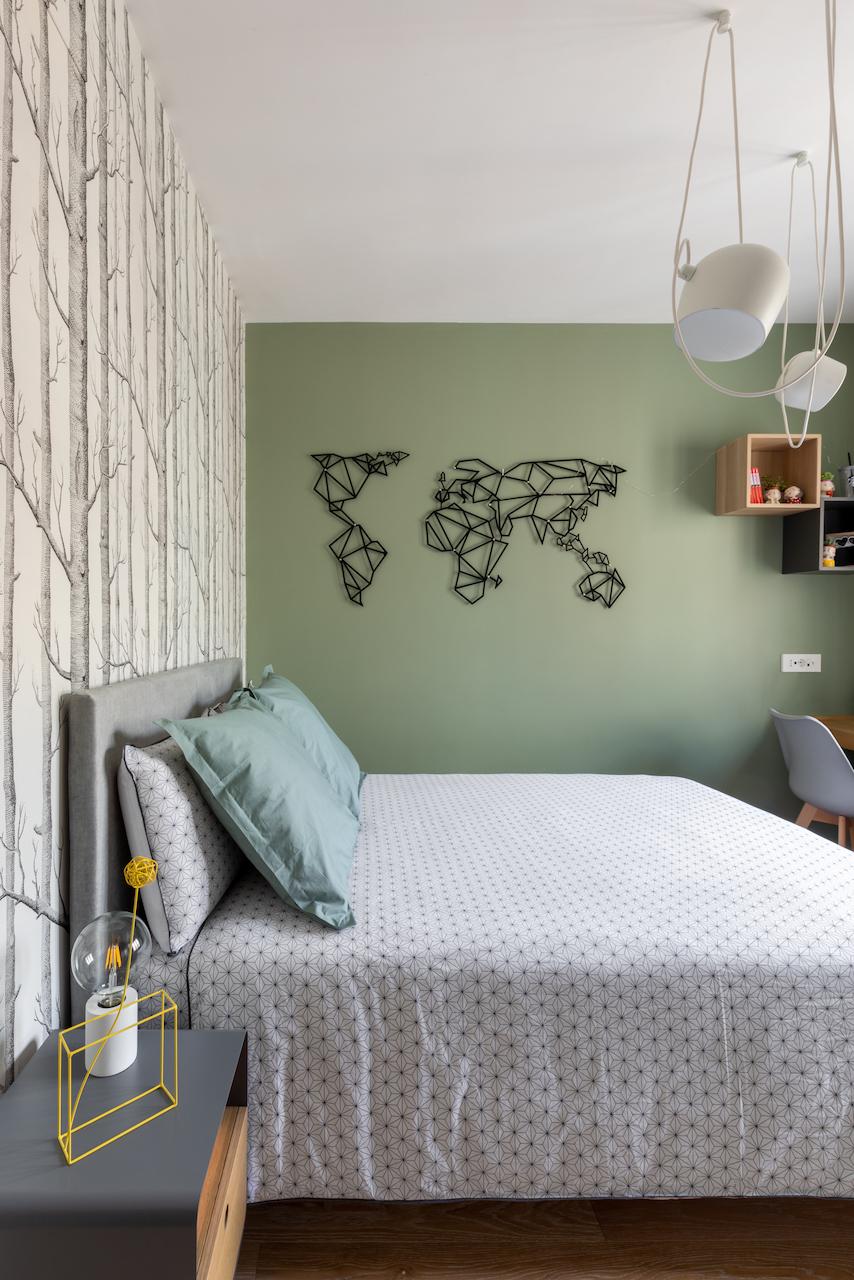 Photo credits: Stefano Corso | www.mauriziogiovannoni.it