The 50% Cloud restaurant, nestled in enigmatic land art in Yunnan, is a feast for the visual senses.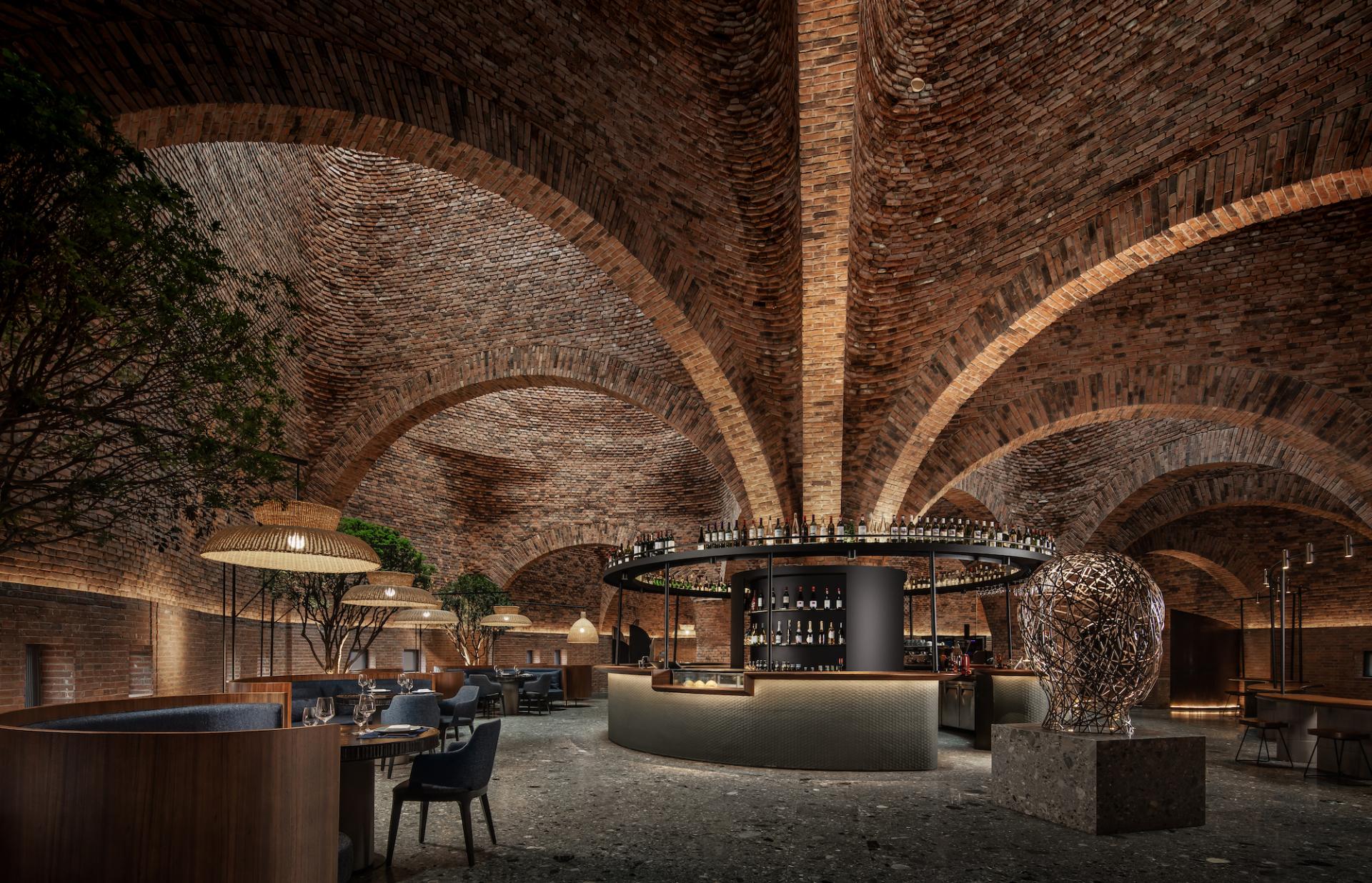 Most restaurants put you next to art, some surround you with it. At Mile City in Yunnan, a Chinese restaurant allows you to dine within it.
Conceived by Hong Kong firm Cheng Chung Design (CCD), 50% Cloud – a name inspired by the building's resemblance of clouds – is cocooned within one of the funnel-shaped buildings in Dongfengyun Town in Mile City, Yunnan. Composed by Chinese sculptor Luo Xu, the architecture boasts distinctive organic forms and curvy silhouettes made entirely of local red bricks and soil without using a single steel bar or nail.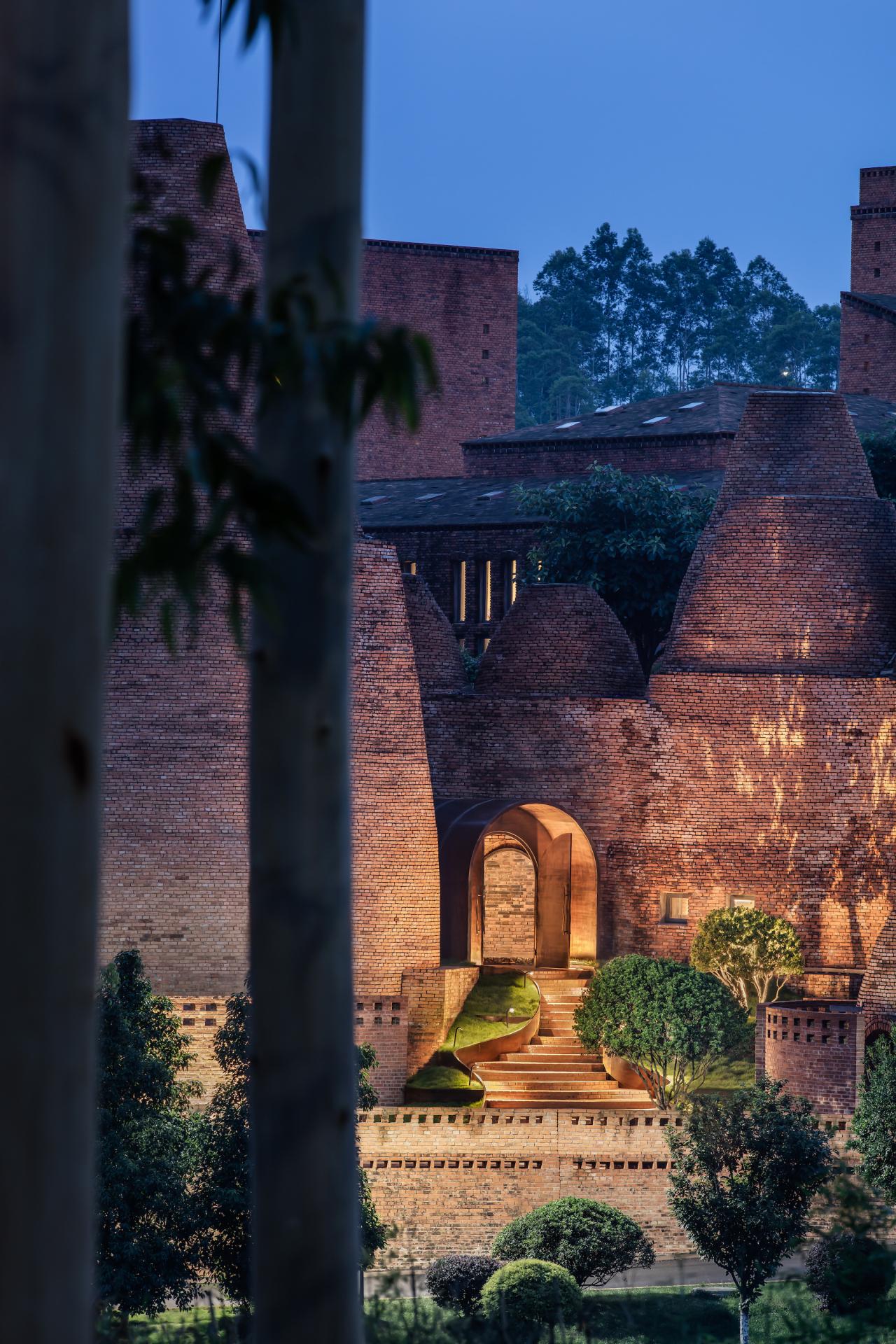 "When CCD first saw the building, we were moved by its unique original architecture," recalls Joe Cheng, founder of Cheng Chung Design.
"The curves and contours of the building are casual and full of tension, expressing the architect's passion for the art in every brick."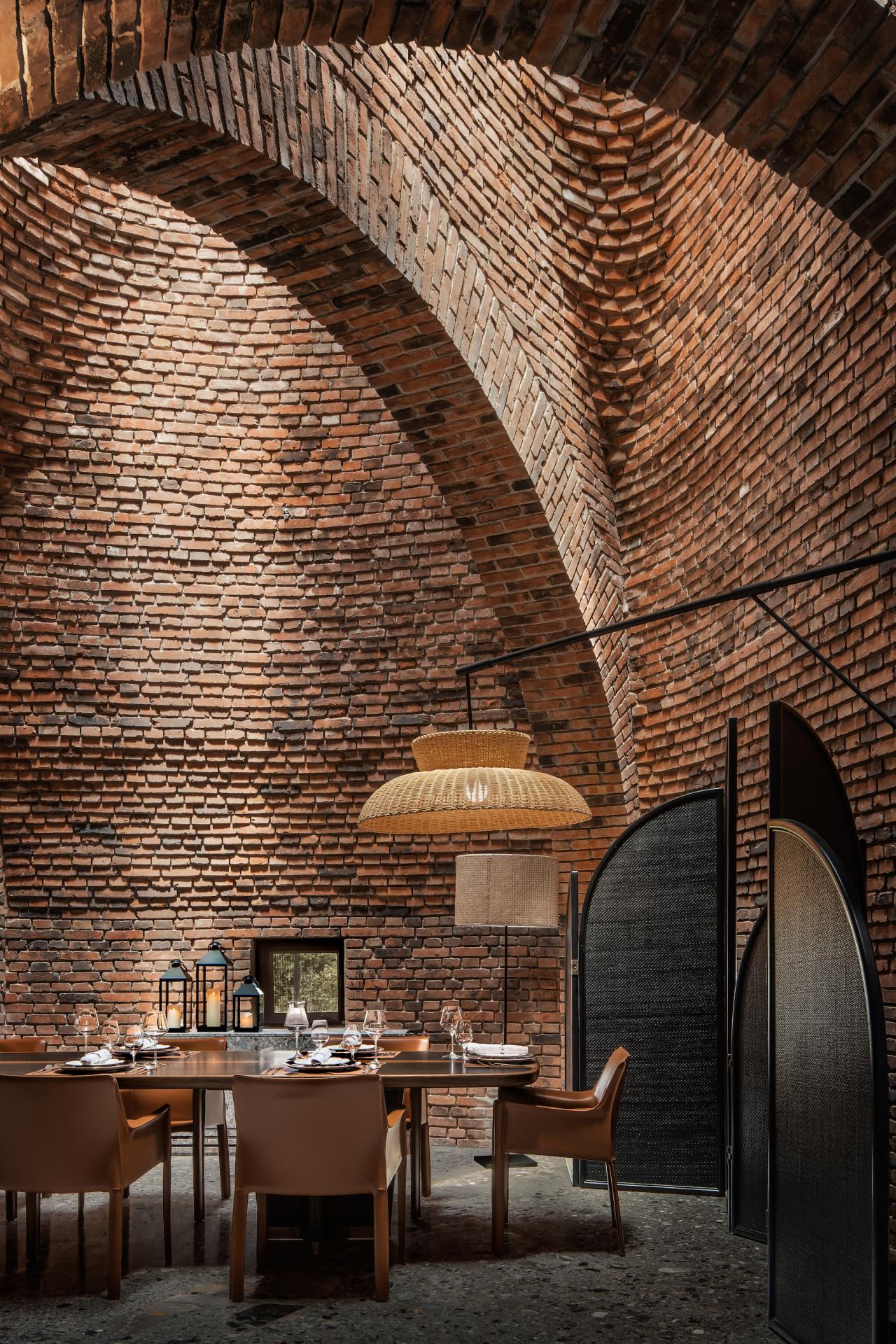 Guests are welcomed by a curvaceous staircase leading up to the entrance, which takes design cues from the terrace fields in the province. Inside, local characteristics such as red bricks, original materials of steel plate, iron plate, potted trees and wood, are incorporated throughout as an extension from the surrounding landscape.
Following the flow of its architectural forms, furniture and décor in the space are kept to a minimum to allow the redbrick walls to take centre stage; while large-span arches and lofty ceilings draw all the more attention to its eclectic collection of arts that are punctuated throughout.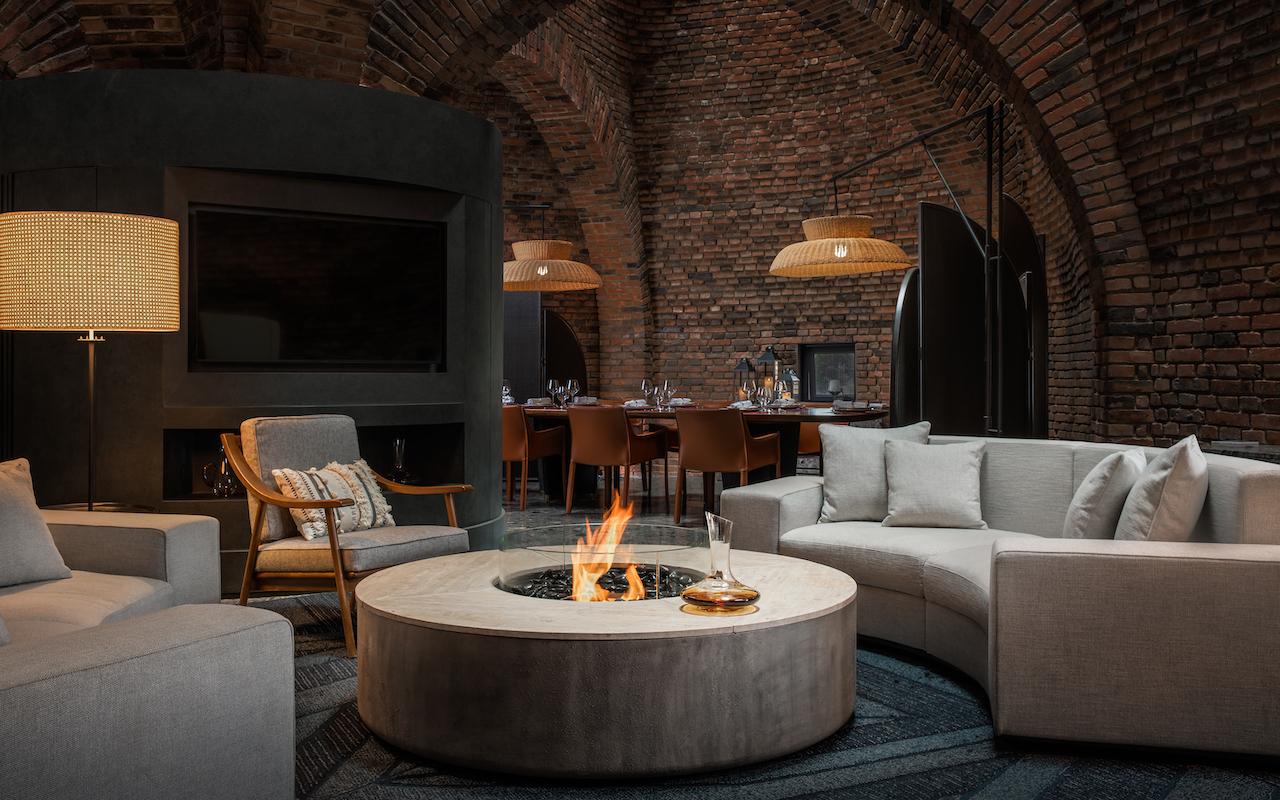 "The artworks, including some furniture and lamps in the space, are all associated with the local culture," says Cheng, citing a pixelated sculpture inspired by one of the busiest tourist attractions, "Buddha Hand", in Mile City, and a cloud-like abstract sculpture that represents "infinite combinations and possibilities".
The pinnacles of the towers are left open to filter in natural light, which is evenly distributed throughout the interior.