London-based MATA Architects helped their clients – a couple with two university-aged children – downsize from a larger house, but still keep and display their prized art collection in their beautiful, clutter-free new home.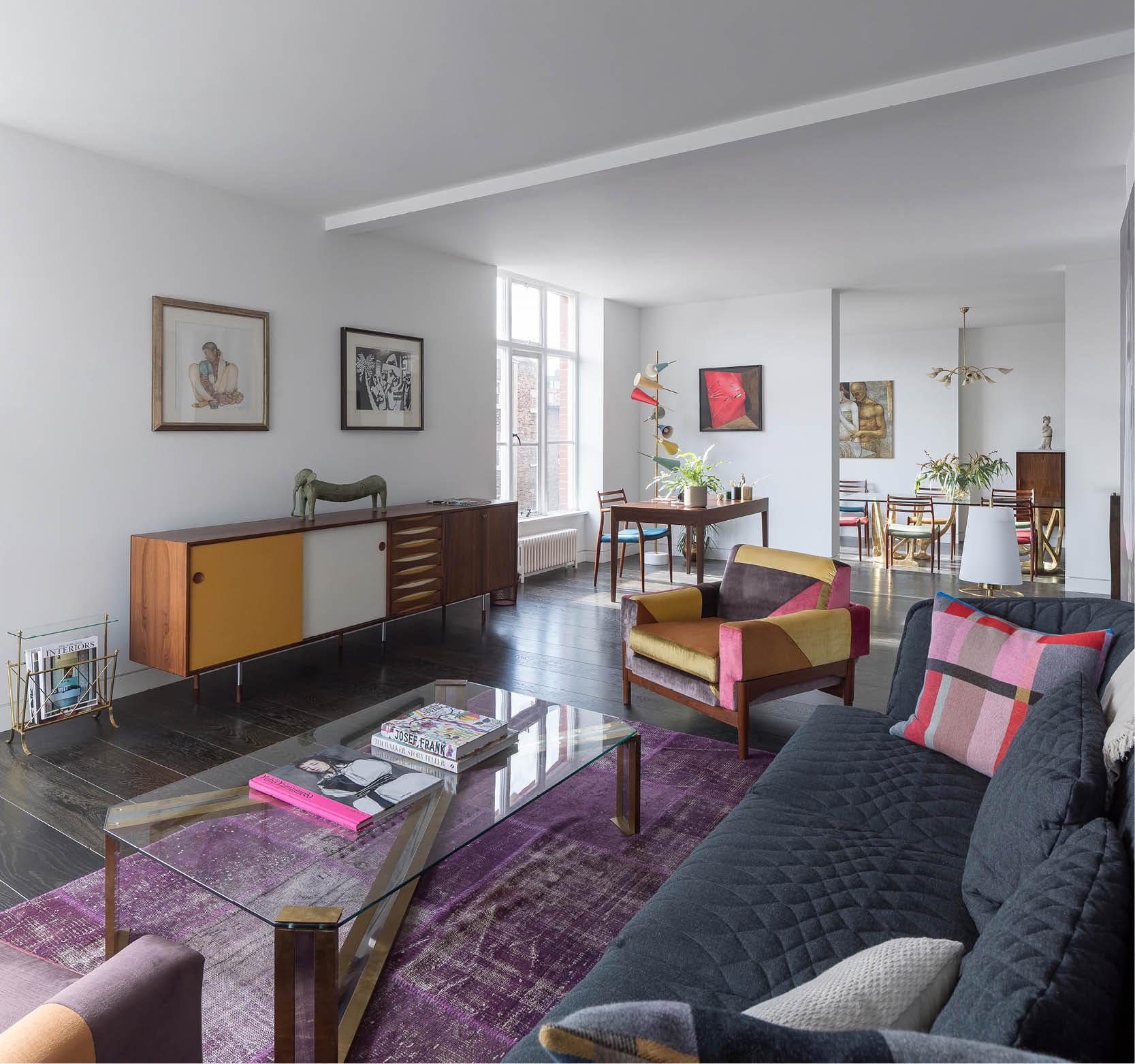 Set within the second floor of a Victorian era mansion block in a conservation area in Marylebone, London, this 270-square-metre flat had been vacant for nearly fourty years before it was transformed and updated into a stylish and modern home.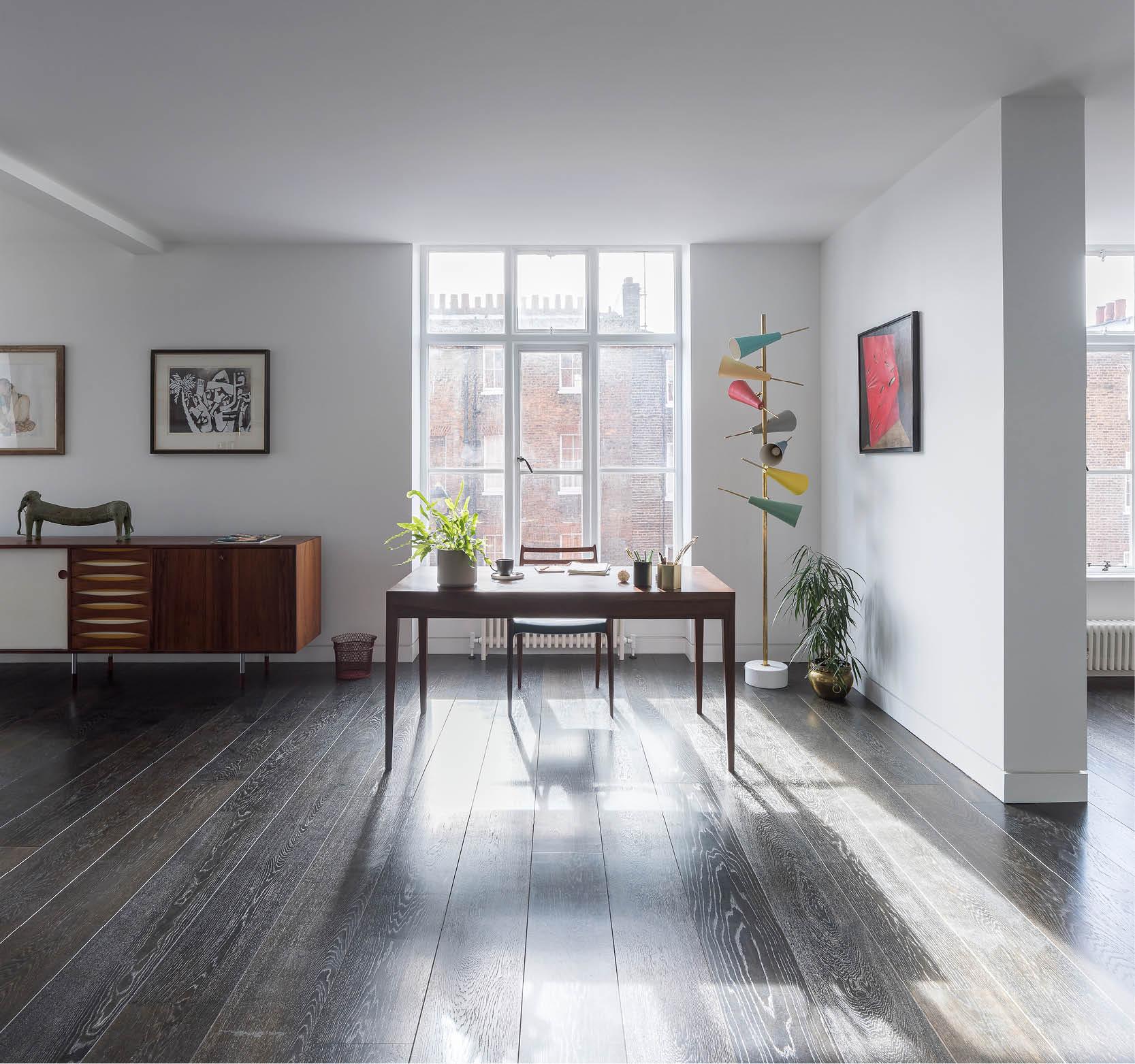 Founder of MATA Architects, Dan Marks, who oversaw the project, did an extensive upgrade on the old space to include new electrical and plumbing systems, then reconfigured the four-bedroom property into a three-bedroom with new bathrooms.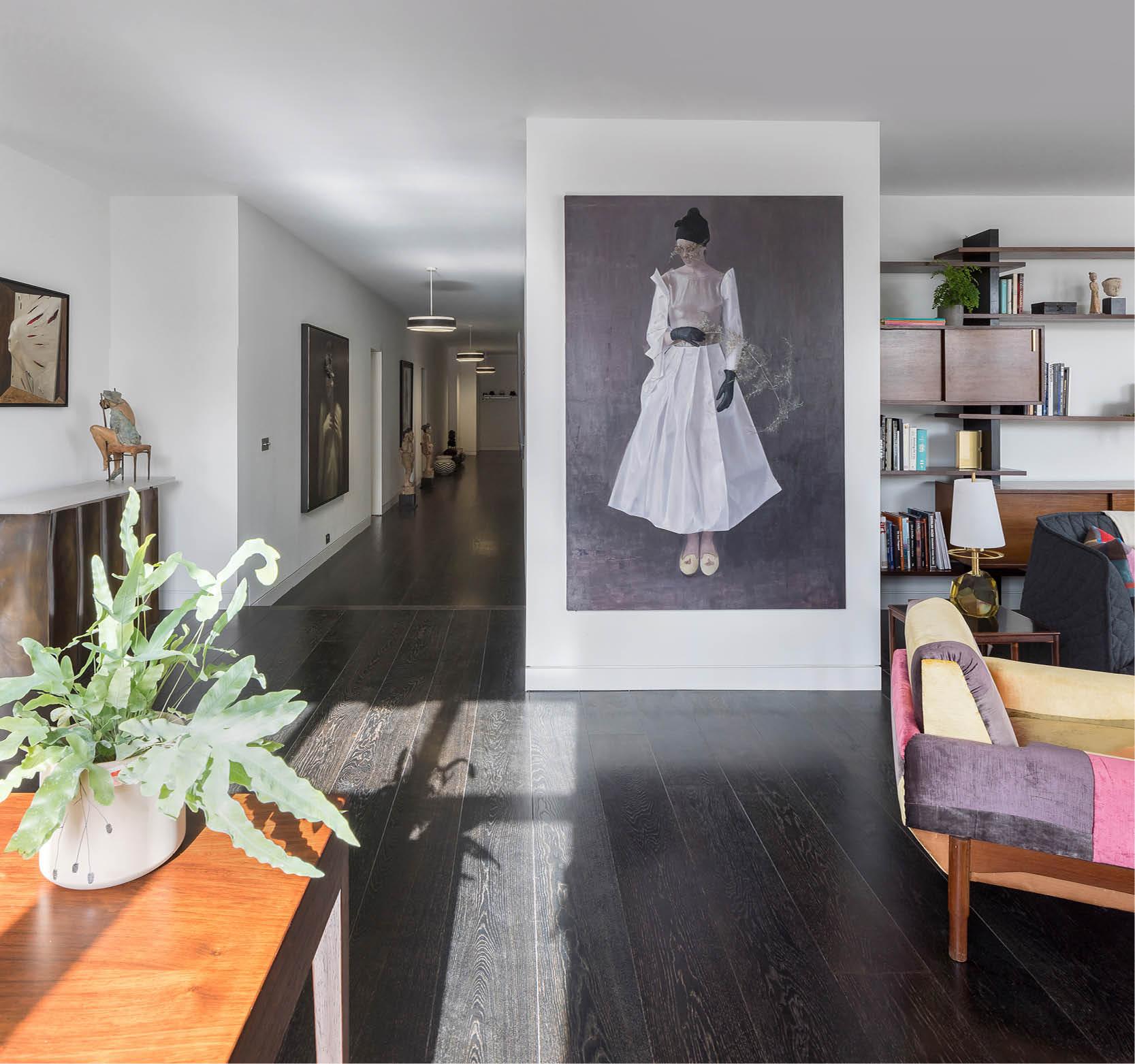 The original flat had a layout that was extremely compartmentalised, consisting of many small rooms. Marks and his team opened up the space without reverting to the cliche of fully open plan throughout, but rather created nuanced layering of spaces that flow from one to the next revealing more as ones move through the flat.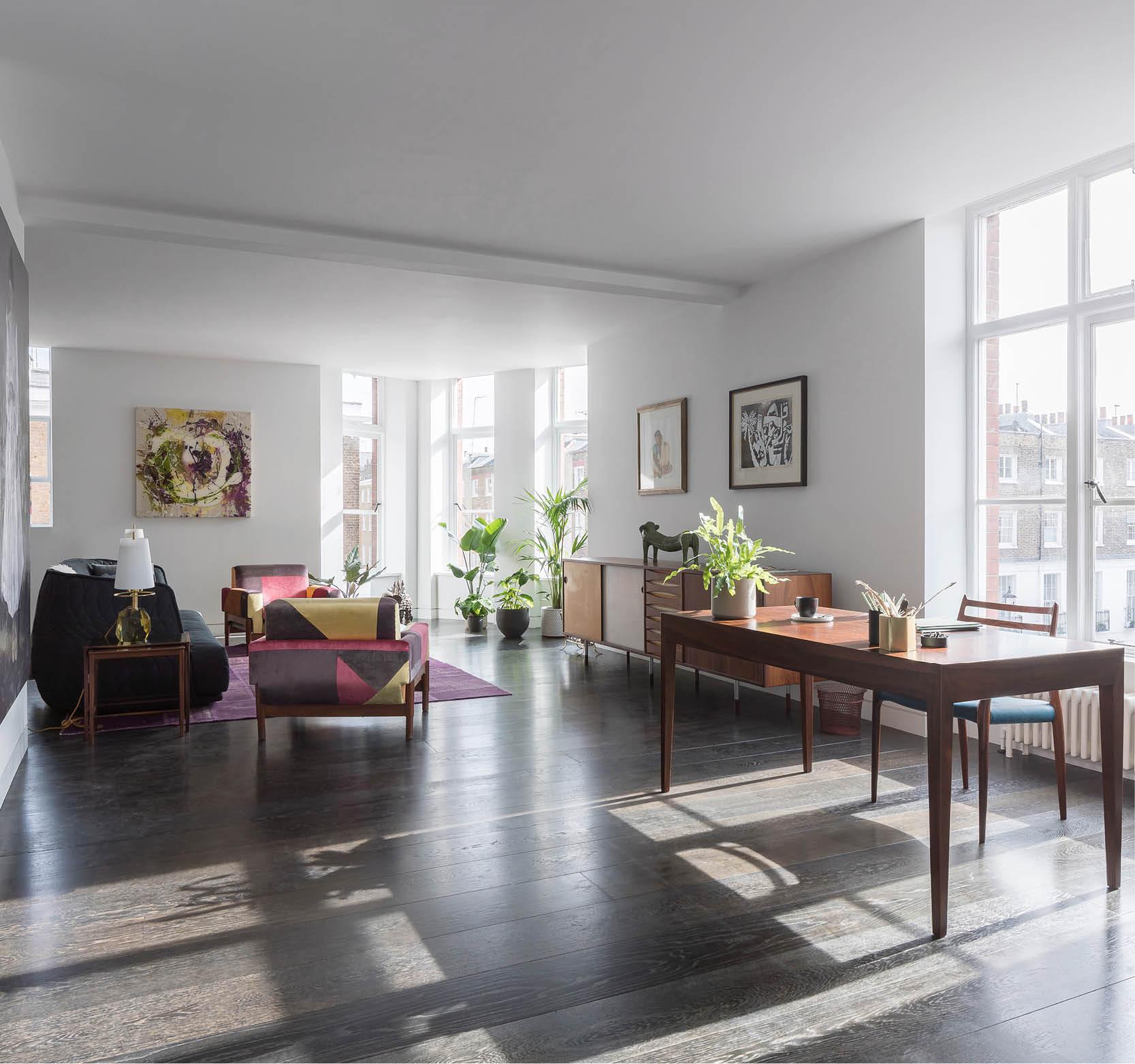 "This allowed the boundaries between zones to be fluid and blurred. Each zone affords views into the next without revealing all. The spaces themselves are largely made up of clean lines with minimal detailing. Midcentury furniture, most of which were crafted from or finished with rosewood, brought warmth and aerial richness to the interiors," says Marks.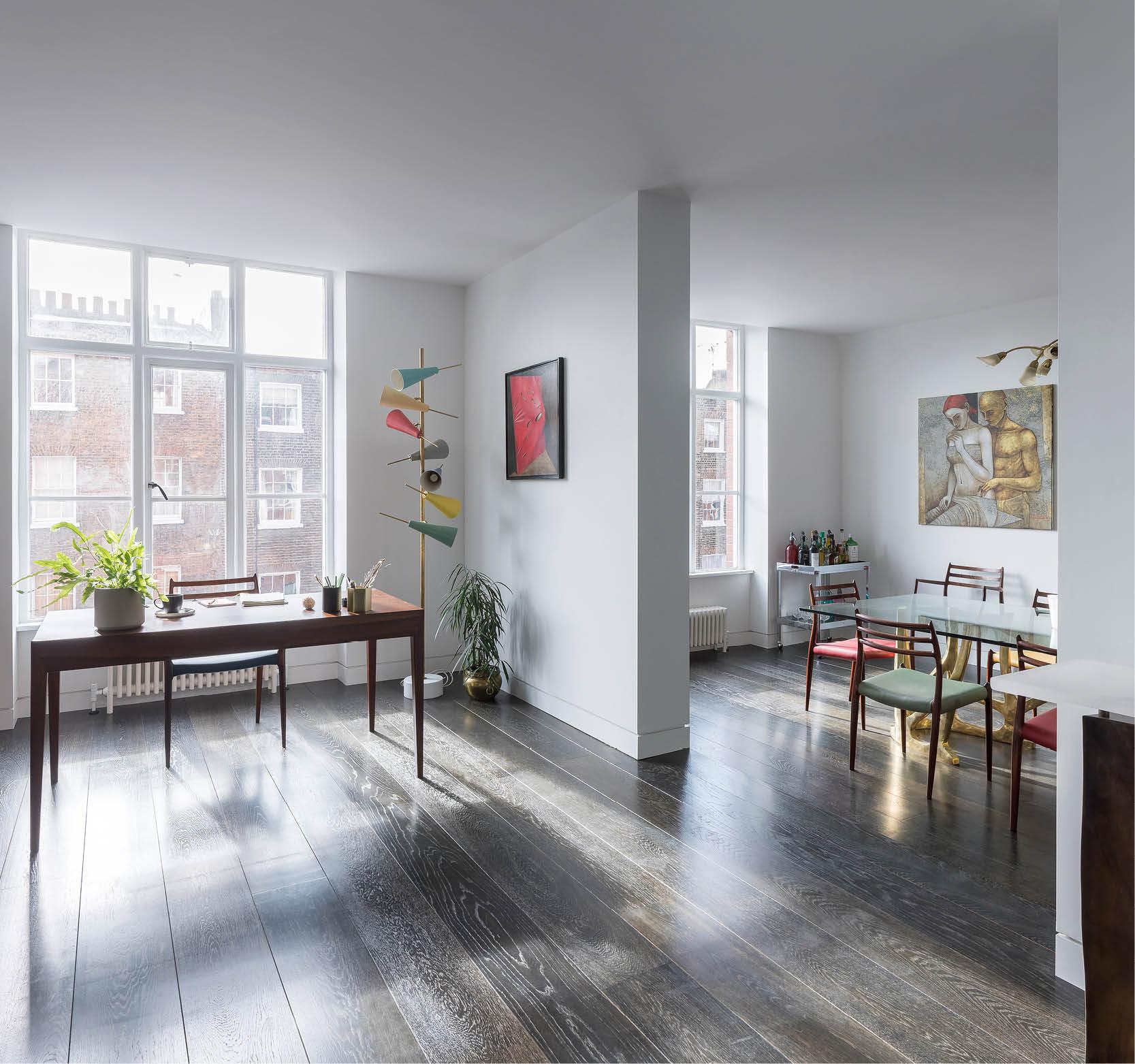 As collectors of mid 20thcentury art and antiques, the clients wanted to retain sections of the walls to hang their pieces. A 20-metre-by-1.8-metre long hallway runs through the middle as an axis, so Marks put this feature to good use as an art display zone.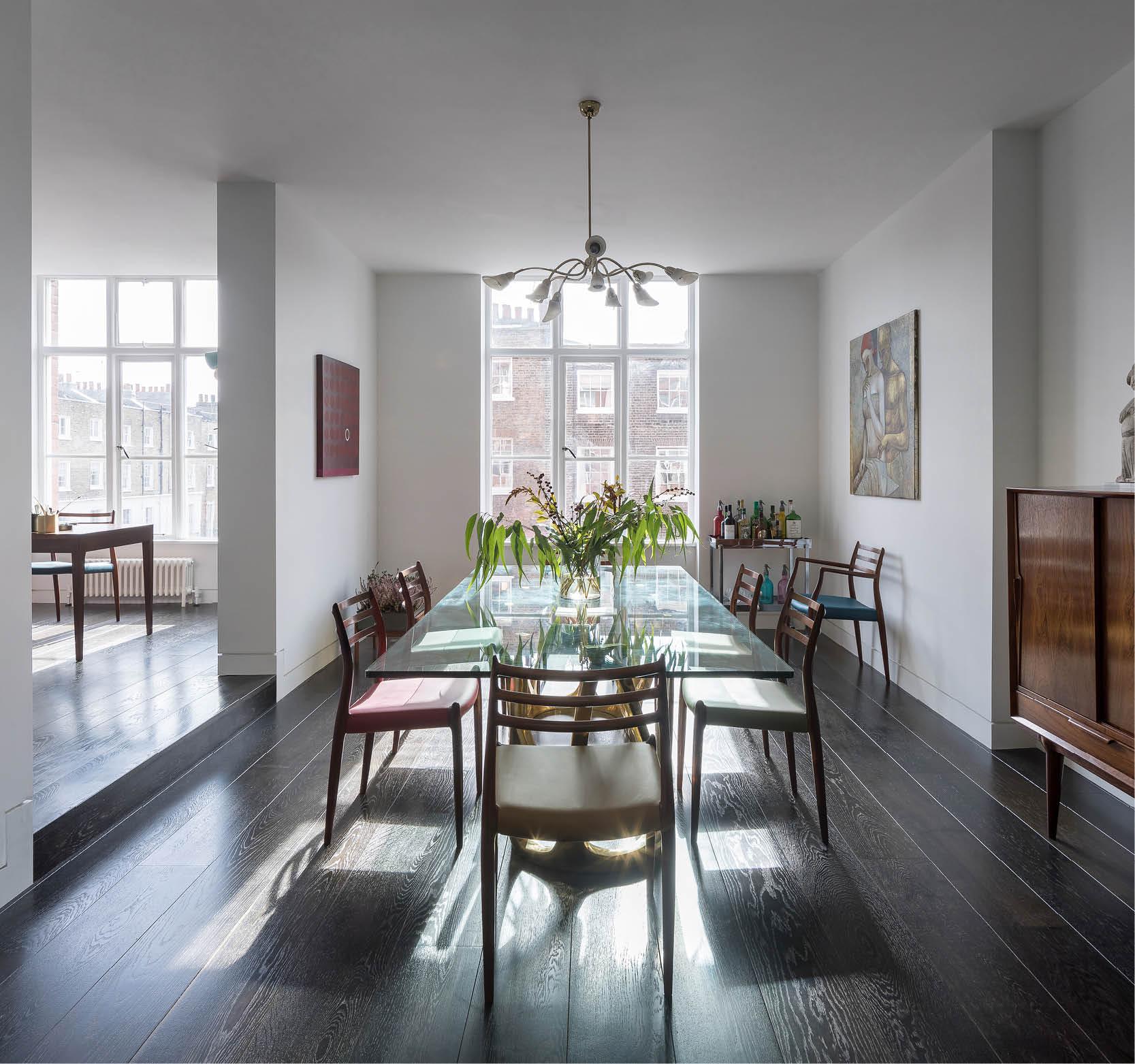 Before the refurbishment, this hallway had been closed off with doors that lead to adjacent rooms. But by demolishing a section of wall between the living room and the hall, Marks opened up and extended the hallway into the living space, blurring the boundaries between living and hall, and bringing natural daylight from the south-facing living space deep into the long hallway.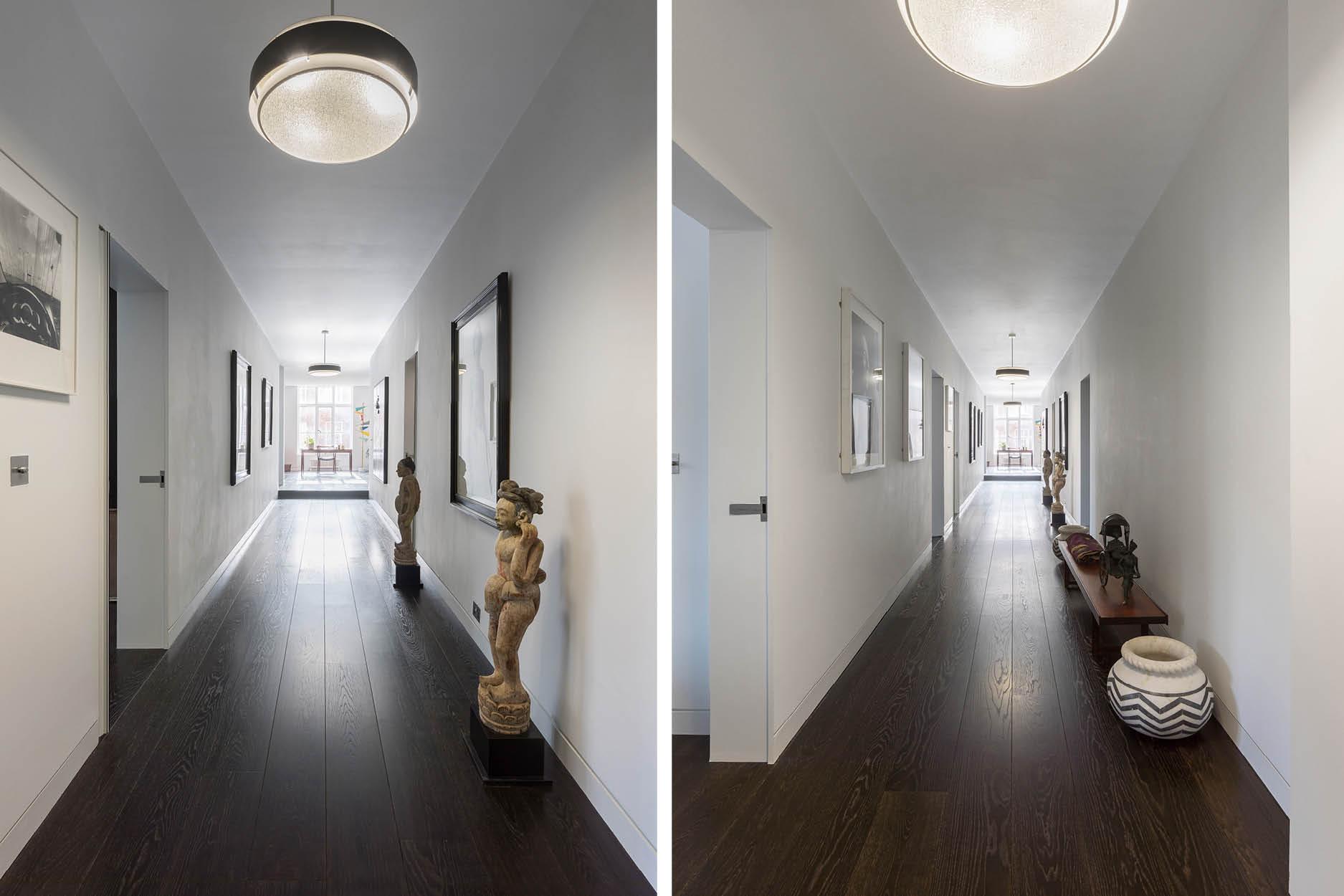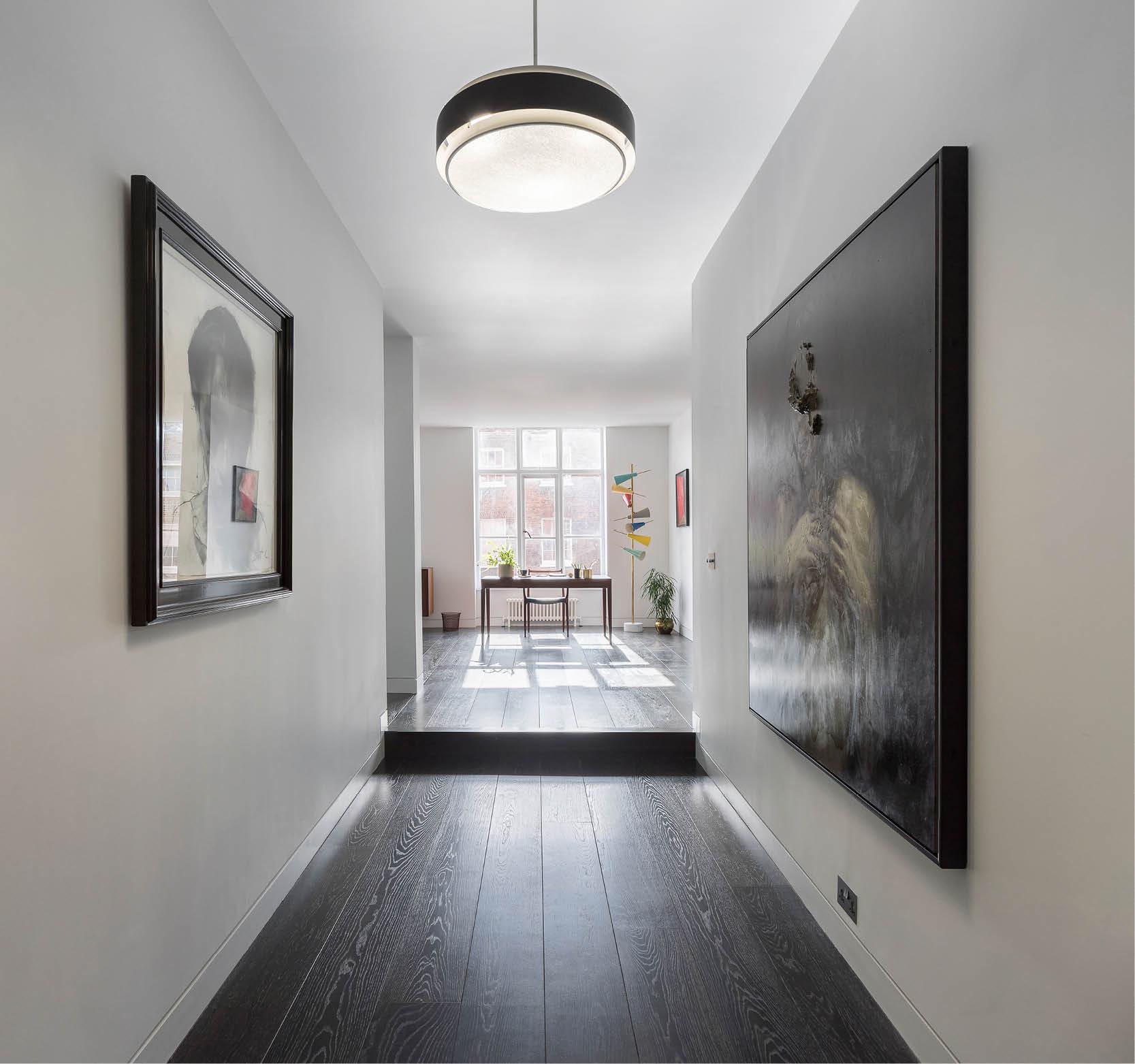 "The clients' brief centred on the desire to create space along the walls and floors to display and enjoy their collection in their day-to-day lives," says Marks who turned this hallway, along with the grand entrance of the property, into the main display areas for the more than 50 paintings, photographic art and sculptures that the clients own.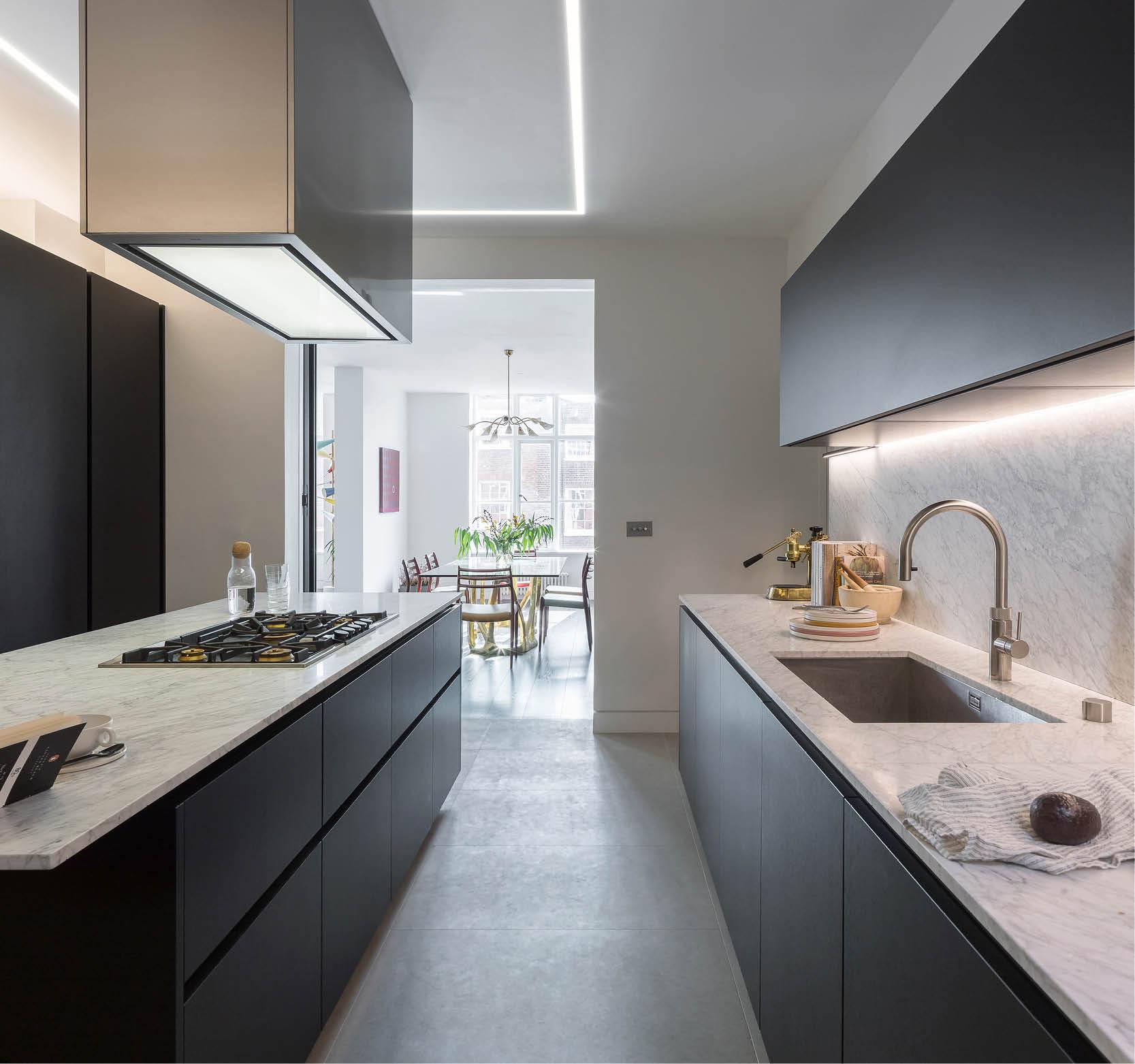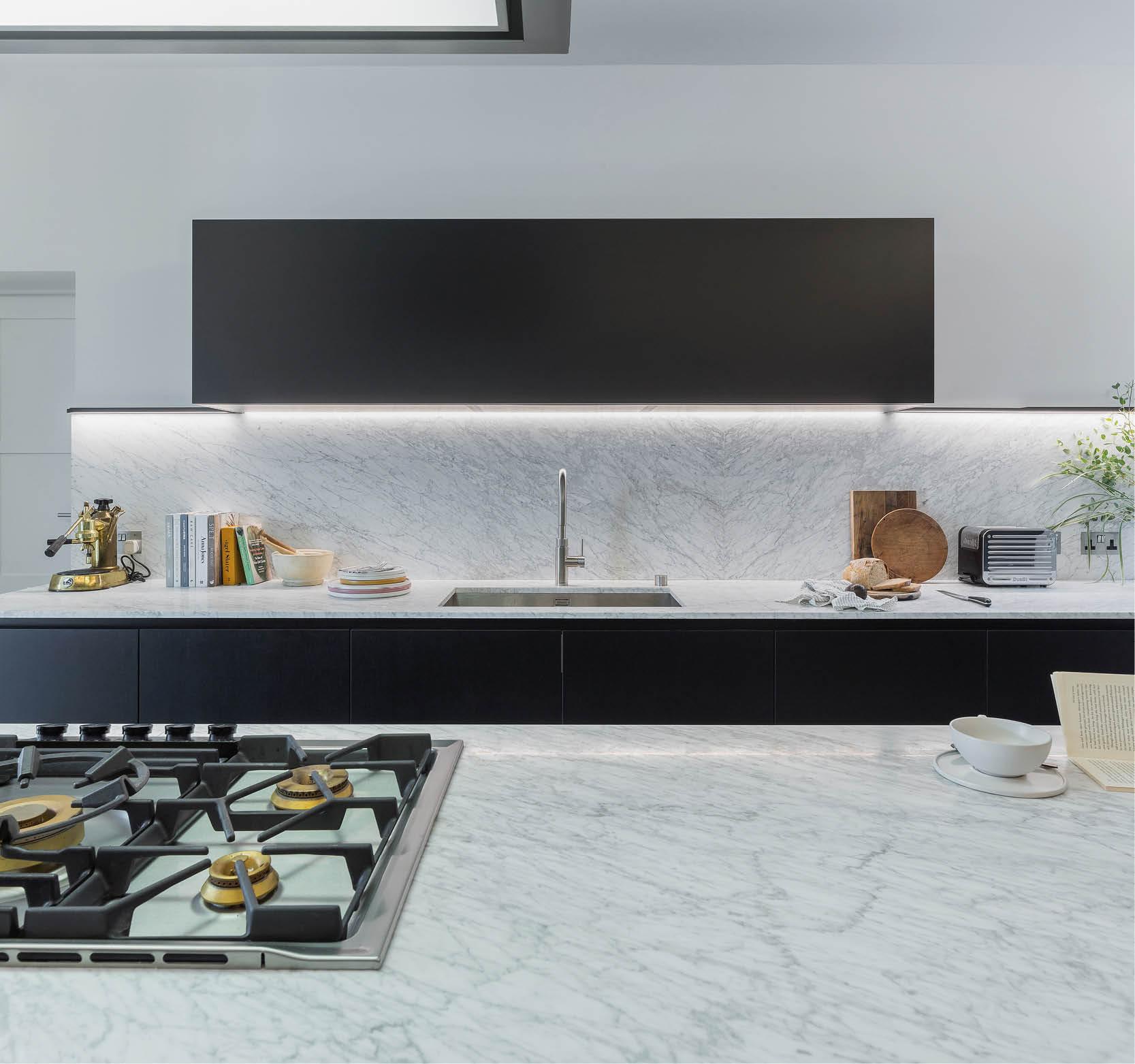 "This helped to position the hallway as an extension of the living space and a sort of gallery space for the display of artwork," he says.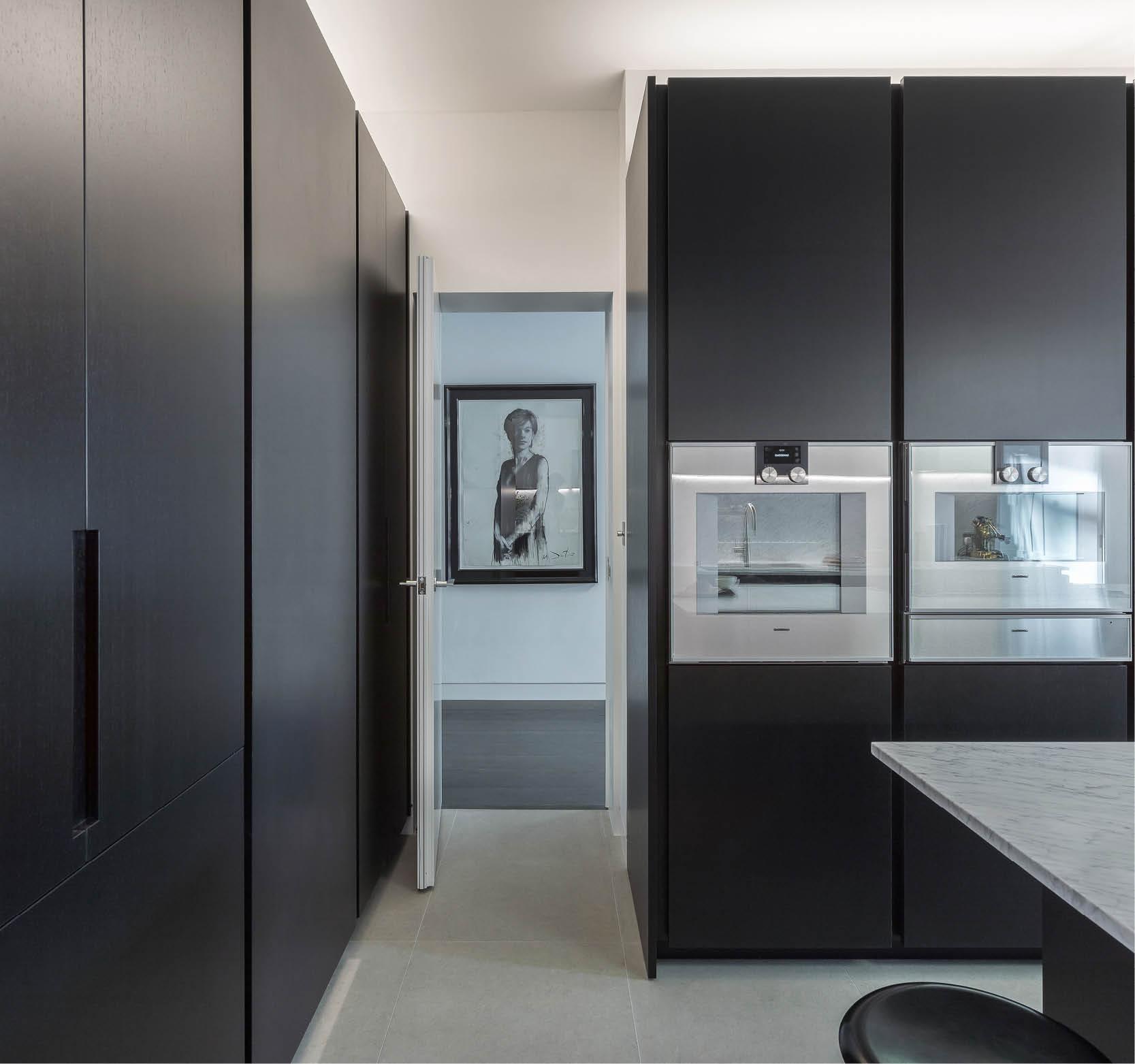 High quality materials – Treehouse wood, Lithos stone, and Domus bathroom tiles –were used as flooring to give the interiors a streamlined, but texturally rich feel. Hardware from Vola and Duravit were used for the contemporary and minimalist kitchen and bathrooms.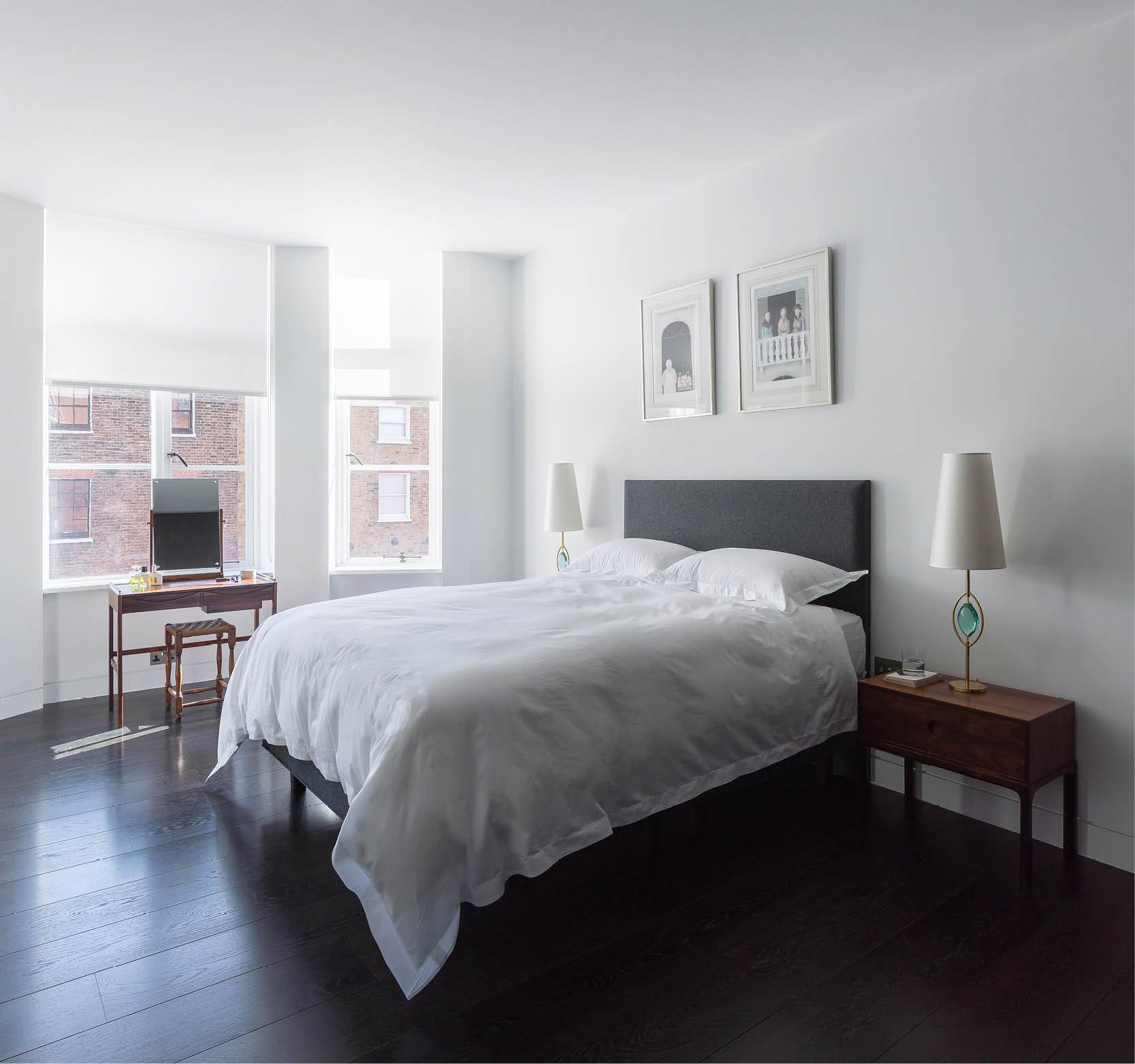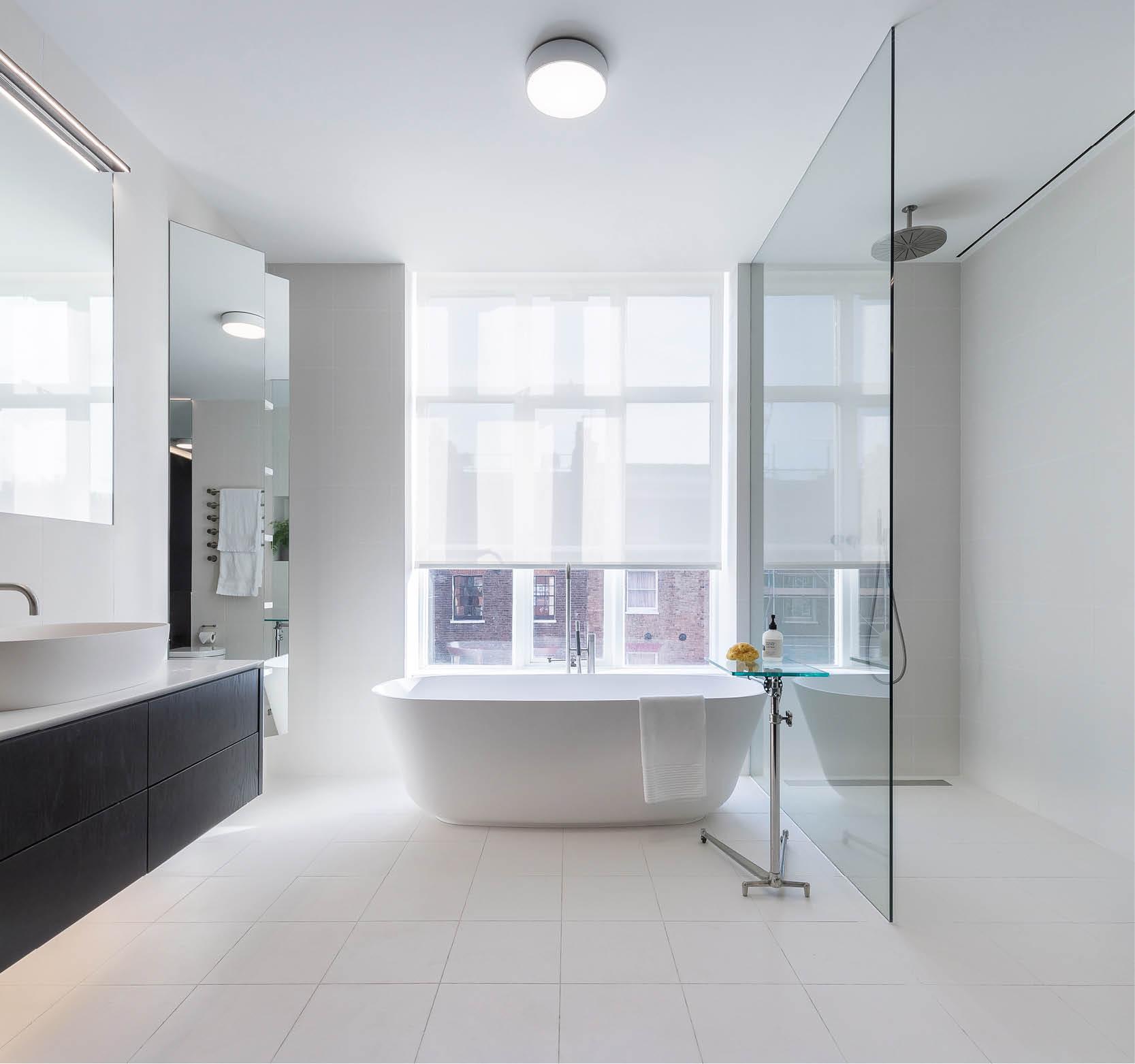 "Because their sons will no longer be living at home, my clients moved here from a larger house. This was an opportunity for them to declutter their lives, re-evaulate their possessions, and keep only those items that held real value to them," says Marks.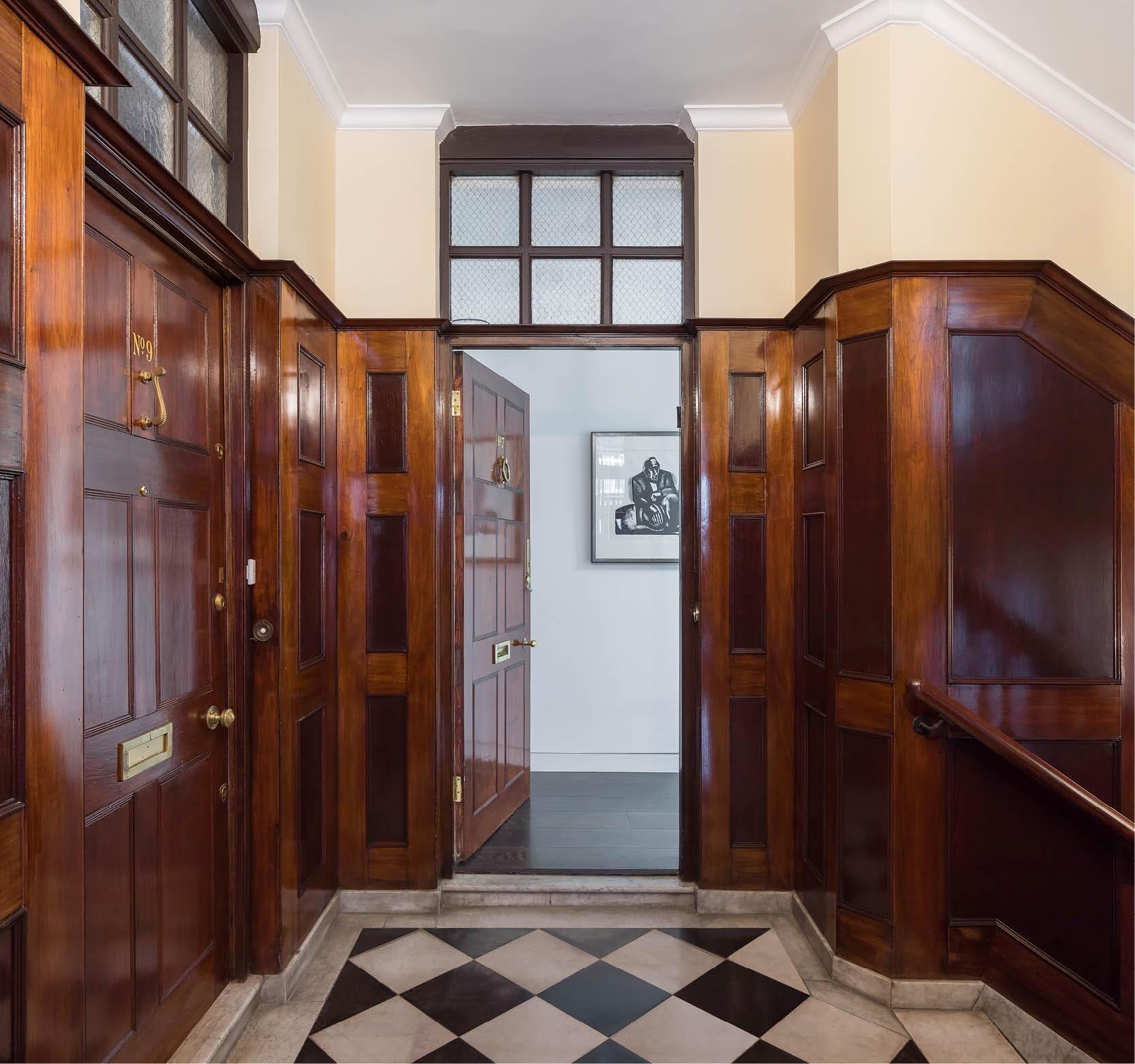 Photography: Peter Landers